Atomy Canada VIP Club Workshop 10.12.2019
Atomy Canada VIP Club Workshop (3rd)
Date:
Oct 12th, 2019
Time:
9am-6pm
Venue:
Hilton Toronto/Makrham Suites Conference Centre & Spa
MC:
Sarah Sagawa
Greeting:
STM Jeannie Lee
Learn from Royal Master:
RM Jason Shim
Total Attendee:
40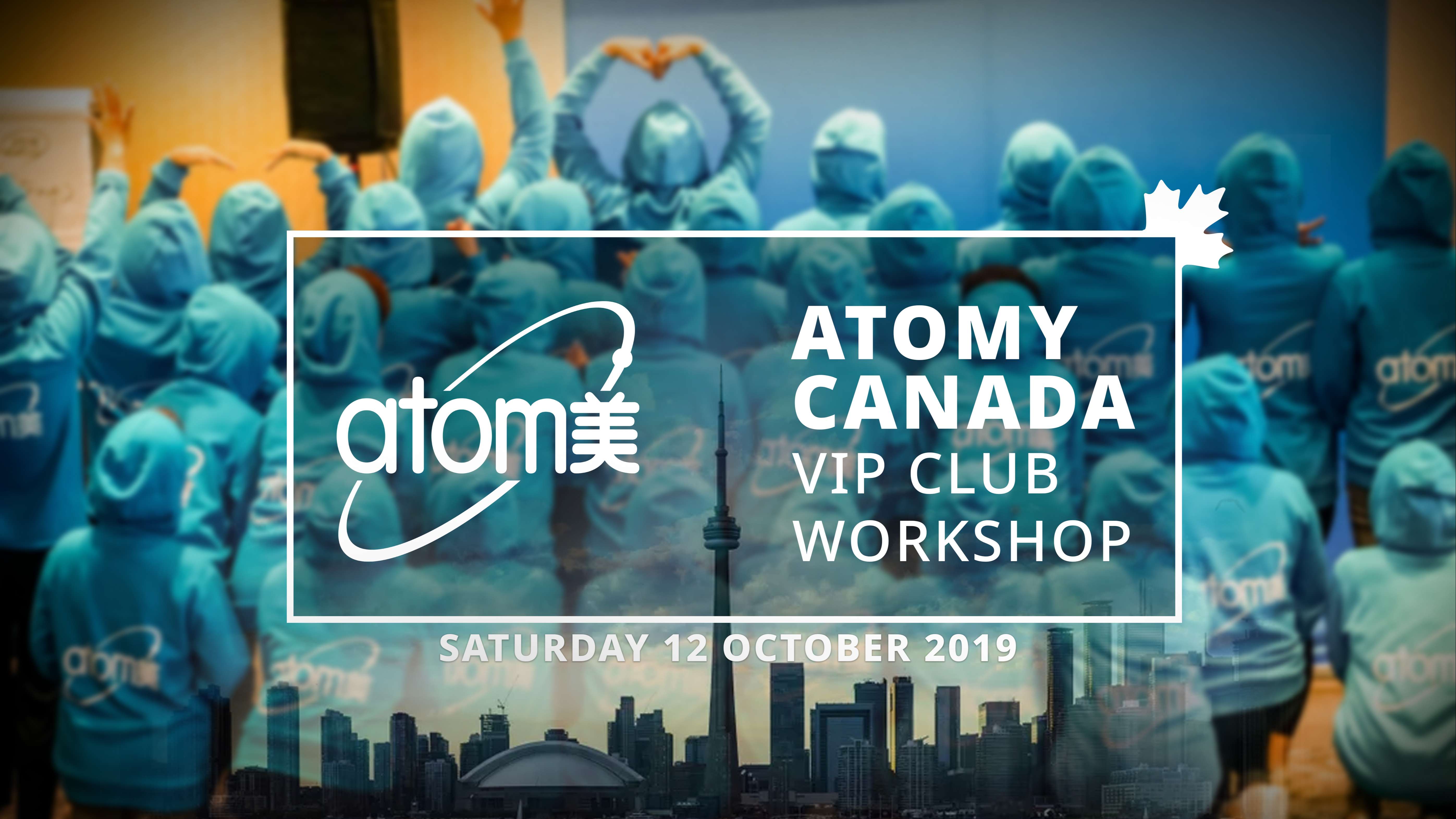 Benjamin Franklin once said, "Tell me and I forget. Teach me and I remember. Involve me and I learn." On Oct 12th, 2019 VIP Club members of Atomy Canada gathered here in Toronto to involve themselves with Atomy, to continue their lifelong learning to become better leaders and better people. Over the course of 8 hours, Atomy VIP Club members educated themselves from videos, live lectures, and played intense & entertaining games! Of course, lunch was served as well!
Atomy Canada and VIP Club members began the morning session with the bang.
Company Motto!
Greetings by STM Jeannie Lee
"This is the 3rd VIP Club workshop, and I must say the quality has gone up since the 1st workshop. We as leaders of Atomy Canada have to grow with the company."
Thank you STM Jeannie Lee for your warm welcoming.
Title: Motto
Chairman Han Gill Park
The first learning session of the workshop is from none other than who? Of course, Chairman Han Gill Park! The video was titled "Motto," it was great hearing from the man who created the company motto, the hidden meaning behind the company motto.
Here comes the Game Time
#1!
Title:
Who Said That?!!?
Atomy Canada prepared many famous quotes, and members had to guess "Who Said that?!?!" It was definitely a fun way to learn the wisdom of many greats in the world. Of course, receiving points for your team added extra fun to the game. (Ex. Question: Everyday Christmas! Answer: IM Doug Woo Lee)
The 2nd lecture of Workshop
Title: True Attitude of Atomy Leader
Imperial Master Hye Jeong Lee
Group Discussion
Tasty Lunch!
Testimony by New VIP Club member DM Joanne Kong
Live Lecture everyone!
It was a great honor having RM Jason Shim for the first time in Canada, and we are already looking forward out next meeting with you.
Thank you again RM Jason Shim!
The last lecture of workshop
Title: Atomy Future Strategy
Chairman Han Gill Park
Group Discussion Presentation!
Atomy Canada Report
GM Jon Oh
Does it look like we had a blast? Yes!
Atomy Canada is proud and thankful for this opportunity to have leaders come together to learn and share the essentials of leadership. Throughout the event, many grew to be better leaders. This workshop was a meaningful event for both leaders and Atomy Canada to realize the importance of one another. Thank you for your continued support, and we are extremely excited to share this growth with you all.
ATOMY CANADA INC.
Access to more pictures:
https://photos.app.goo.gl/8Aef7GYLKF11e6LH6