ARTICLE
Atomy Malaysia Online Success Academy, July 2020
Atomy Malaysia Online Success Academy, July 2020
ATOMY MALAYSIA JULY 2020 ONLINE SUCCESS ACADEMY
艾多美马来西亚7月份2020年线上成功学院
SUCCESS ACADEMY ATOMY MALAYSIA ONLINE JULAI 2020
Date | 日期 | Tarikh: Saturday, 18th July 2020
Time | 时间 | Waktu: 2.00pm-6.00pm
Venue | 平台 | Tempat: Online Zoom Webinar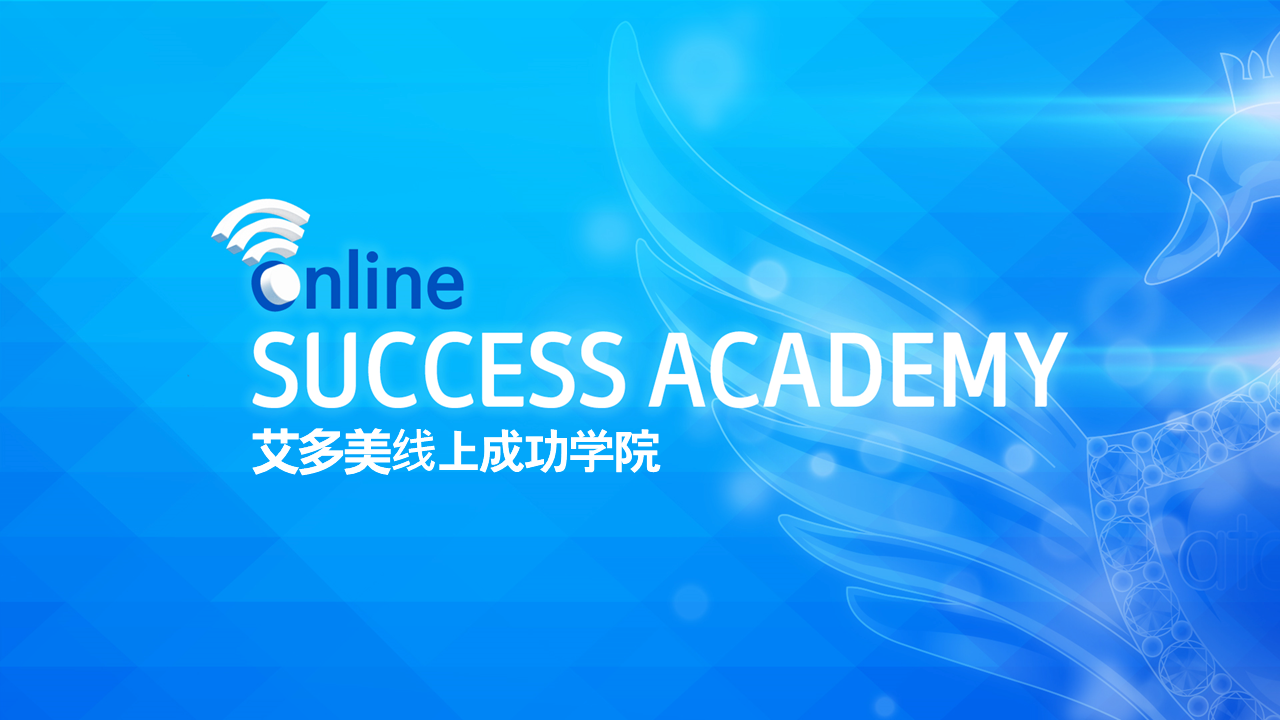 Last Saturday was the Atomy Malaysia July 2020 Online Success Academy. This seminar was not only attended by local members but also attended by members from other countries such as Thailand, Singapore, Indonesia and India. This outstanding online seminar is a solid proof that Atomy members are united and want to earn a success together even though the world is now plagued by the COVID-19 pandemic.
上周六是艾多美马来西亚线上成功学院。通过Zoom网络研讨会举行,它吸引了多位参与者。这次的成功学院出席者不仅是来自马来西亚的艾多美成员,也有来自泰国,新加坡,印尼和印度等其他国家的艾多美成员也一同参加了这次的成功学院。这次出色的线上成功学院很好地证明了艾多美成员的团结一致,并希望共同取得成功,即使当今世界受到新冠肺炎大流行的困扰。
Sabtu lepas merupakan Seminar Success Academy Online Atomy Malaysia Julai 2020. Seminar ini bukan sahaja disertai oleh ahli-ahli tempatan, tetapi turut disertai ahli-ahli daripada negara lain seperti Thailand, Singapura, Indonesia dan India. Penganjuran seminar online ini merupakan bukti ahli-ahli Atomy bersatu hati dan ingin memperolehi kejayaan bersama-sama walaupun dunia kini dilanda pandemik COVID-19.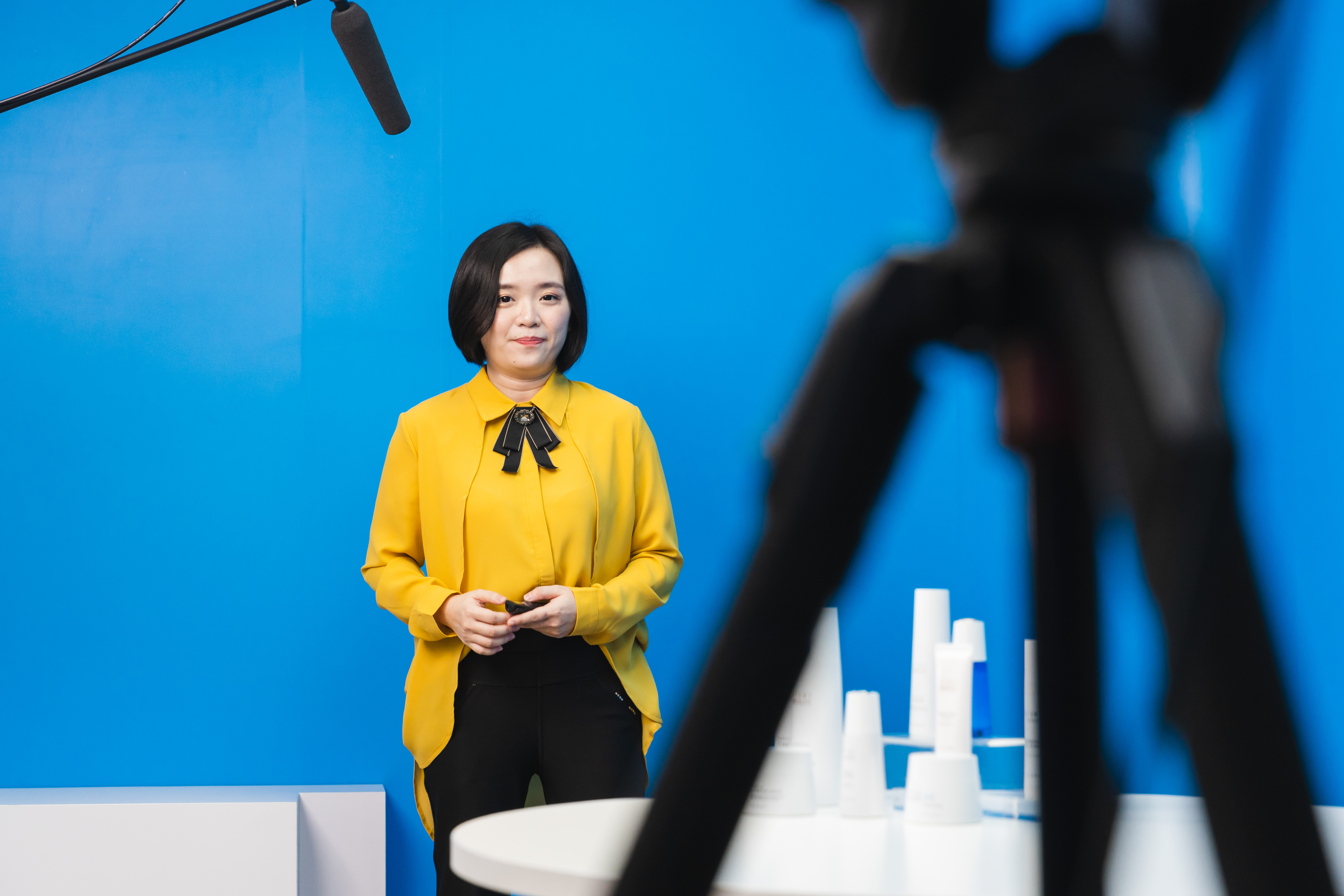 COMPANY MOTTO & OATH
Reading of Oath by Emcee | 司仪宣誓宣读 | Ikrar Akuan Sumpah oleh pengacara –Finics Yong, Sales Master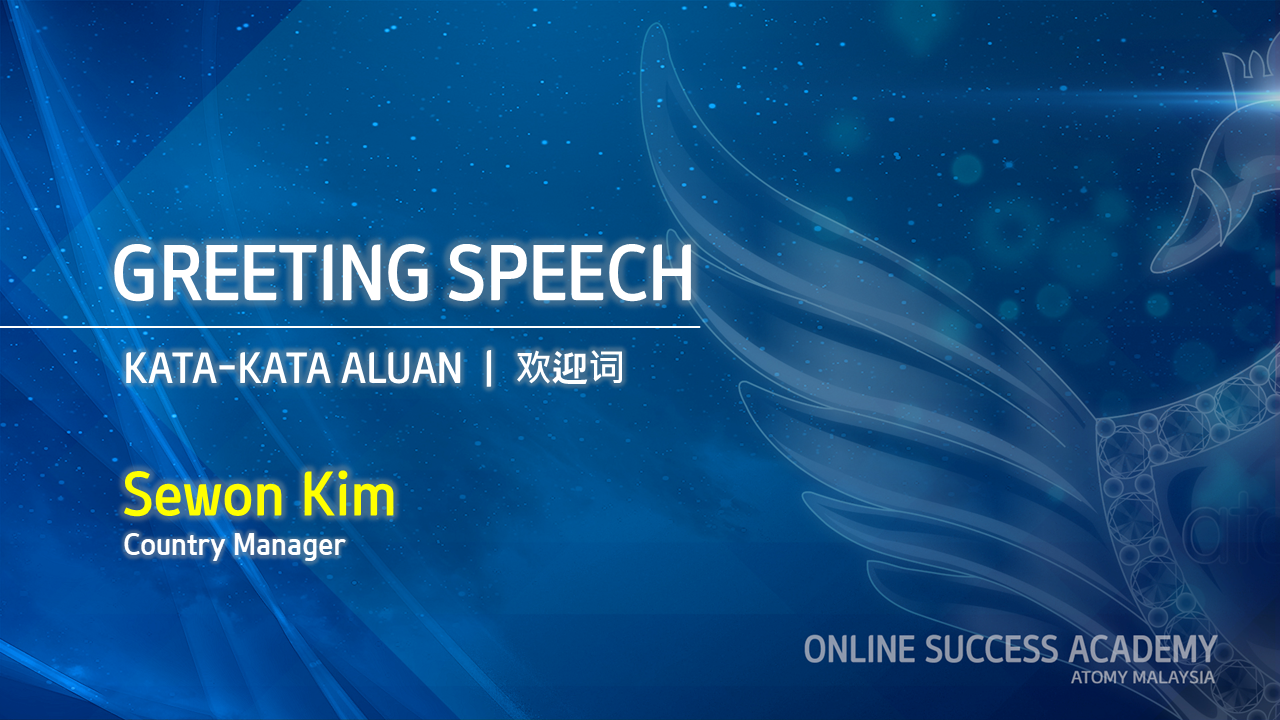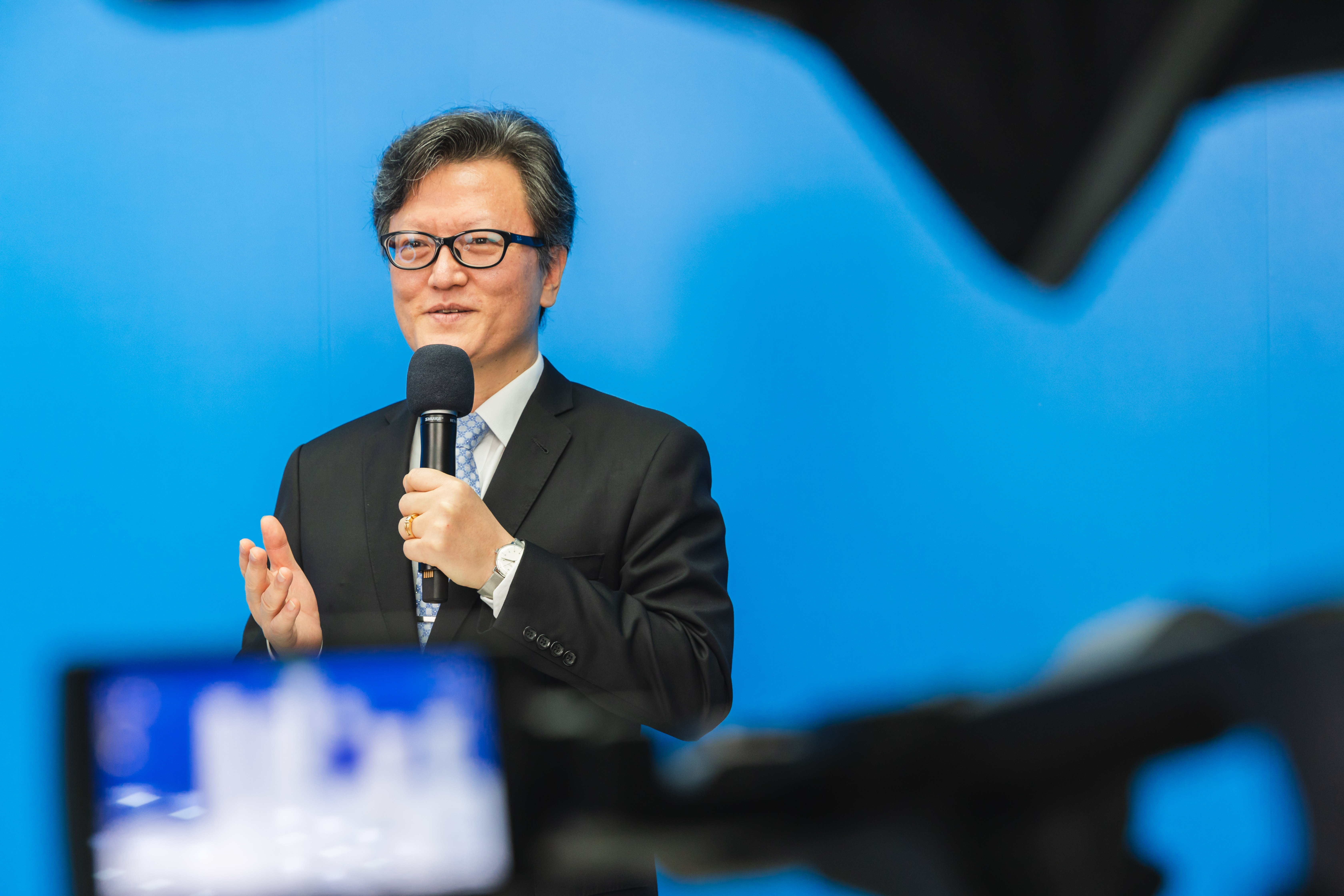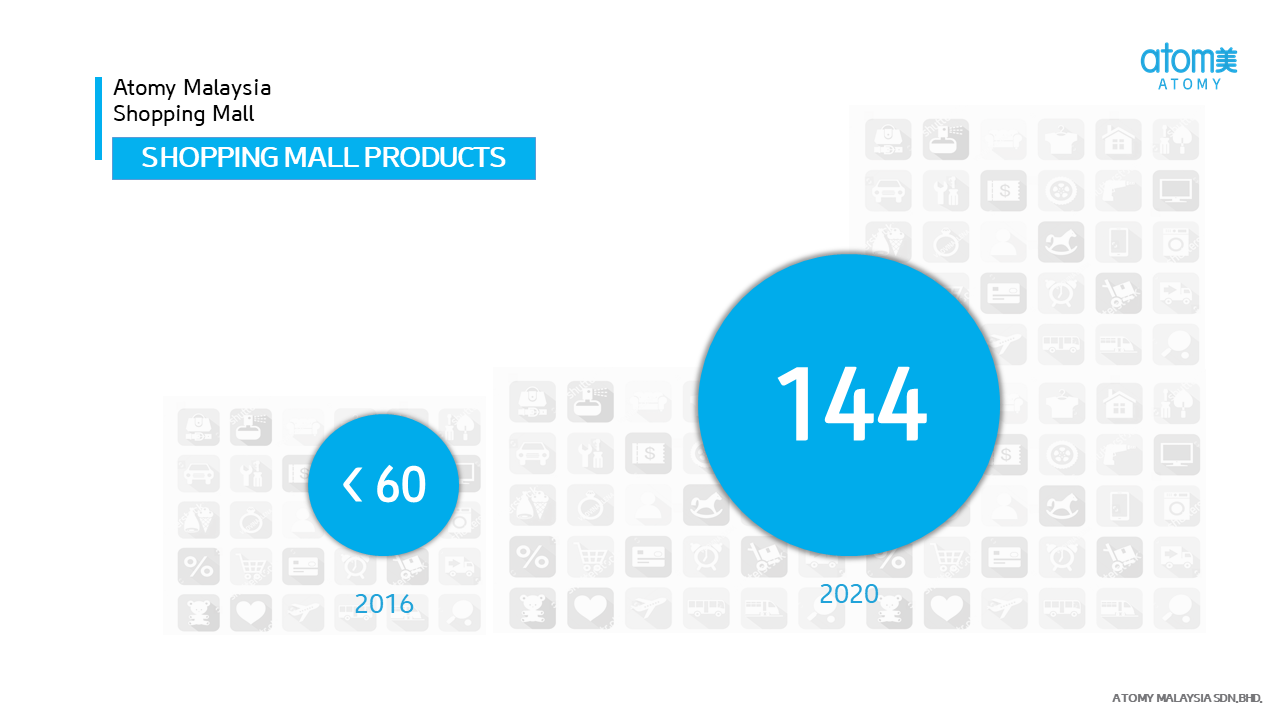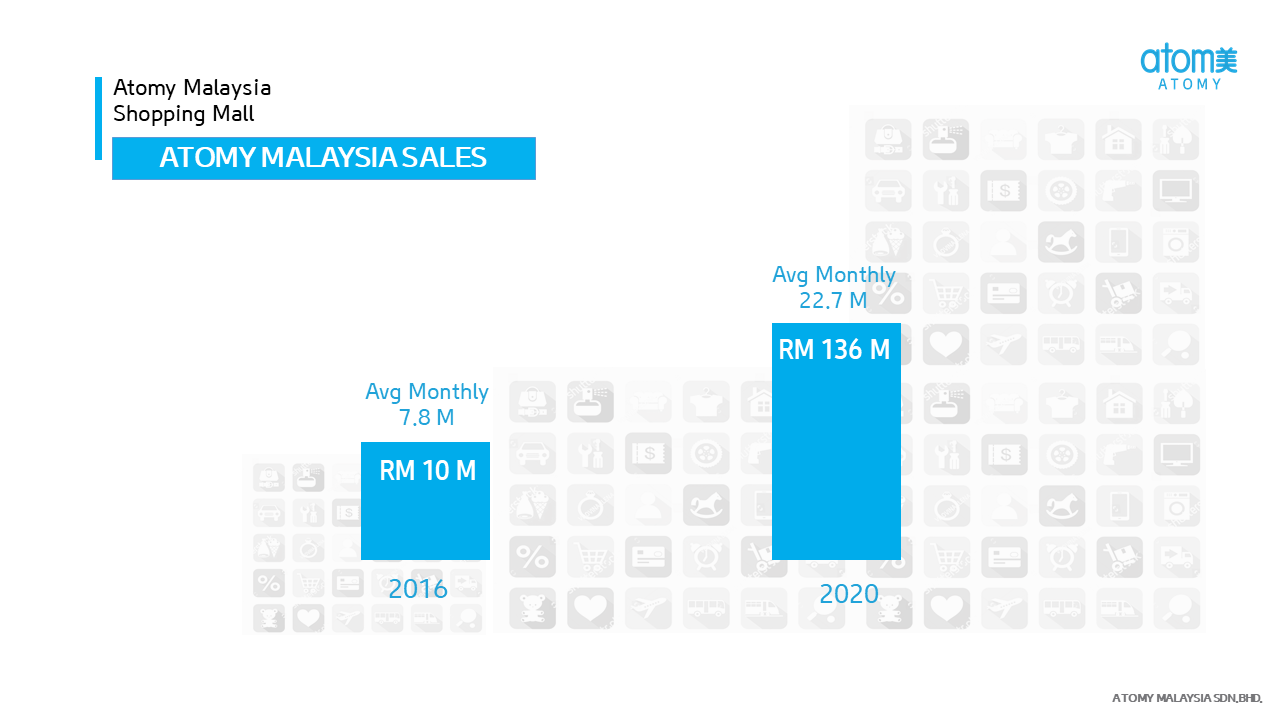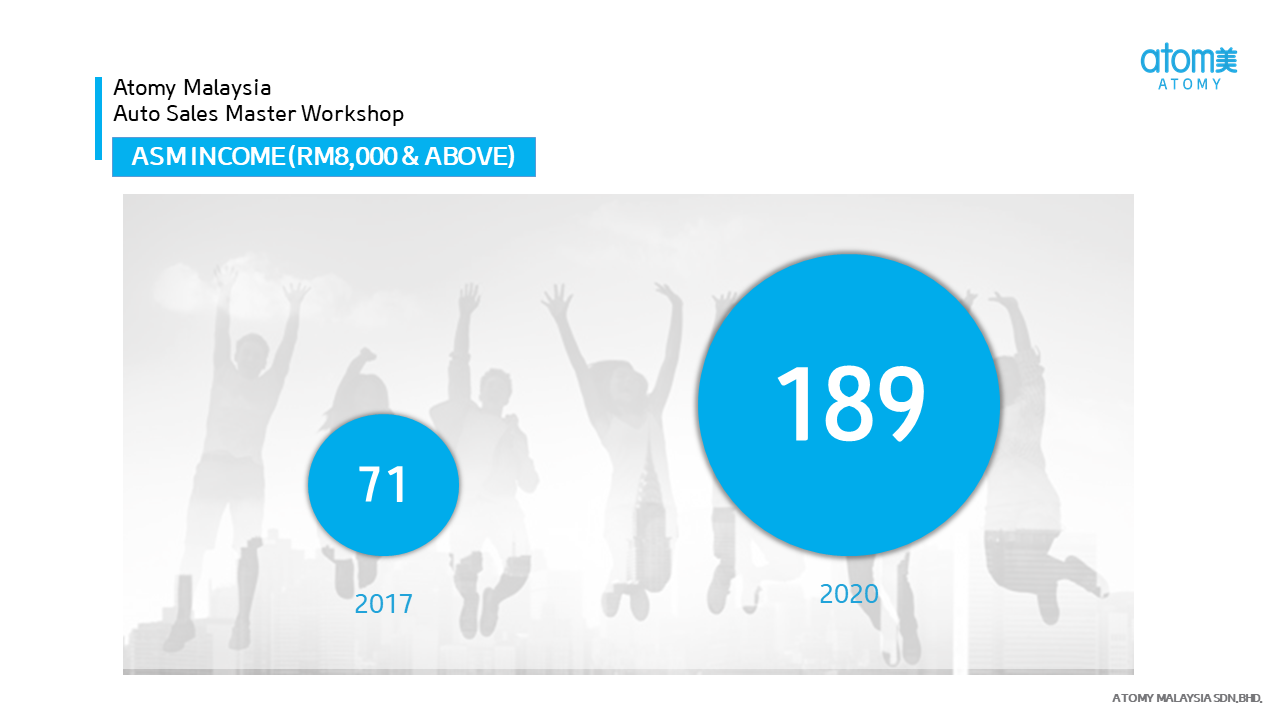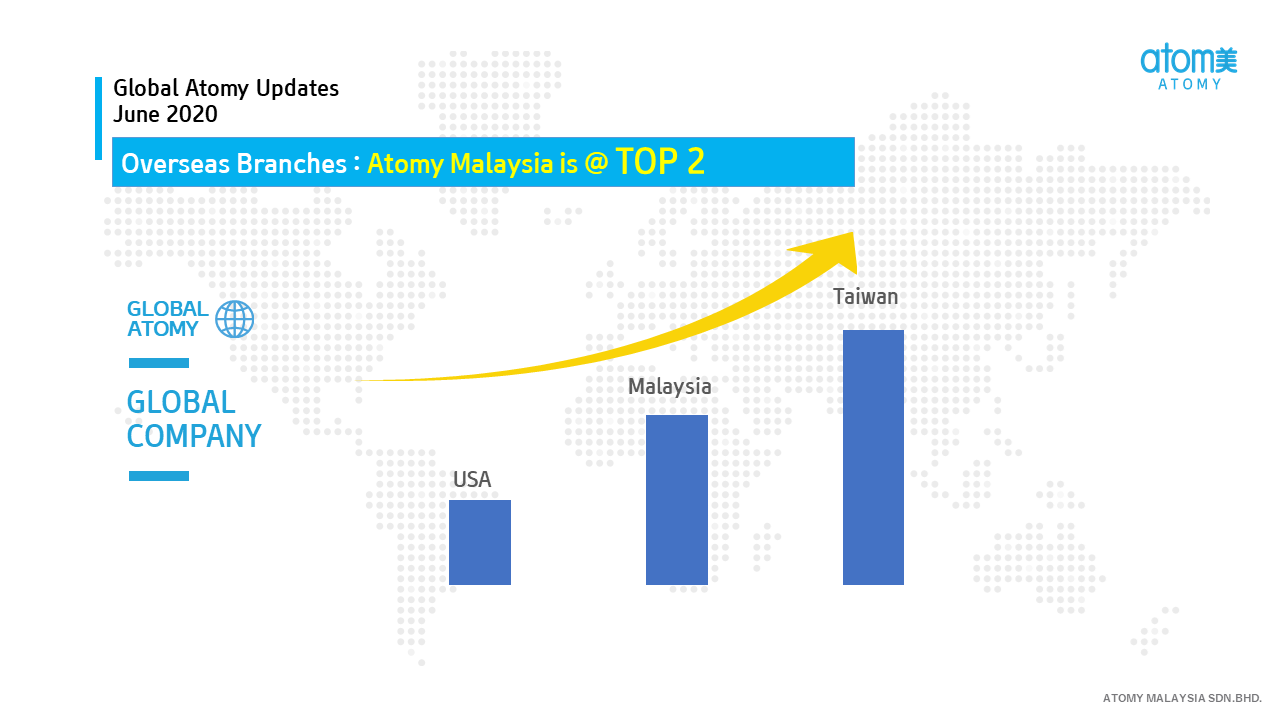 Greeting Speech | 致辞 | Kata-kata Aluan - Atomy Malaysia Country Manager, Mr Sewon Kim
艾多美马来西亚总经理
As usual, this preeminent seminar began with a warm welcome by Atomy Malaysia Country Manager, Mr Sewon Kim. According to him, since Atomy Malaysia established in 2016, more people in Malaysia love Atomy products by its absolute quality and prices. From less than 60 products available to purchase, at present, Atomy Malaysia has 144 fantastic products that await it loyal customers in the online mall. Moreover, with outstanding support from all of its members, Atomy Malaysia now had established its business with a sale of over 20 million in just less than 4 years.
He also congratulated to all Auto Sales Master (ASM) because for the coming Auto Sales Master Workshop there will be 189 ASM, which rising drastically from 71 ASM back in 2017. Thus, its view a perfect picture that success is growing among Atomians, who earn a stable income while enjoying their lives.
To conclude his speech, Mr Kim proudly announced that Atomy Malaysia is now at the Top 2 among the overseas branches. This outstanding performance was referring to the total sales as of June 2020, and it will not be achieved without great efforts from its members.
像往常一样,这次卓越的成功学院始于艾多美马来西亚总经理Sewon Kim先生的致辞。据他说,自从艾多美马来西亚于2016年成立以来,越来越多的人通过其绝对品质绝对价格而爱上艾多美产品。从33种可供购买的产品到目前马来西亚艾多美总共有144种出色的产品在网上商城供选择。此外,在所有会员的支持下,在不到4年的时间内就实现了超过马币2,000万的销售额。
此外,他还向所有自动型销售大师(ASM)表示祝贺,因为在即将到来的自动型销售大师研讨会上,将有189个自动型销售大师(ASM),比起2017年的71个自动型销售大师(ASM)有明显大幅的增长并完美地描绘了艾家人们在享受生活的同时可获得稳定的收入。
最后,总经理开心地宣布,截至2020年6月, 艾多美马来西亚现在在海外分支机构中排名第二。如果没有其成员共同的努力,这将是无法实现的。
Seperti kebiasaan, seminar beraura tinggi ini dimulakan dengan kata-kata aluan yang memberangsangkan oleh Pengurus Besar Atomy Malaysia, Encik Sewon Kim. Menurut beliau, sejak Atomy Malaysia ditubuhkan pada 2016, lebih ramai orang di Malaysia menyukai produk Atomy yang berkualiti tinggi. Daripada 60 produk dijual, kini, Atomy Malaysia mempunyai 144 produk yang hebat yang menanti pelanggan setianya di mall online. Tambahan pula, dengan sokongan yang menakjubkan dari ahli-ahlinya, Atomy Malaysia kini mempunyai perniagaan yang kukuh dengan hasil jualan melebihi RM20 juta dalam tempoh empat tahun.
Beliau juga berterima kasih kepada semua Auto Sales Master (ASM) kerana untuk sesi ASM Workshop yang berikutnya, lebih 189 ASM menyaksikan kenaikan drastik dari 71 ASM pada tahun 2017. Oleh itu, ia menunjukkan gambaran yang sempurna bahawa kejayaan di kalangan ahli Atomy, mempunyai pendapatan yang stabil di samping menikmati kehidupan mereka.
Untuk menutup ucapannya, En Kim juga dengan bangga mengumumkan Atomy Malaysia kini Tangga Ke 2 Terbaik di kalangan semua cawangan. Pencapaian menakjubkan ini merujuk kepada hasil jualan setakat bulan Jun 2020 yang lalu, dan ia tidak mampu dicapai jika tidak kerana usaha hebat daripada ahli-ahlinya.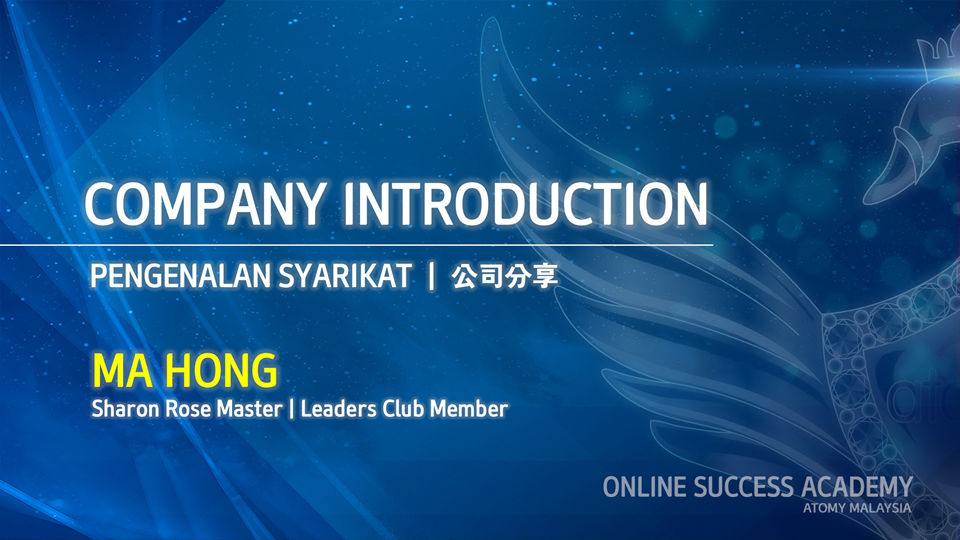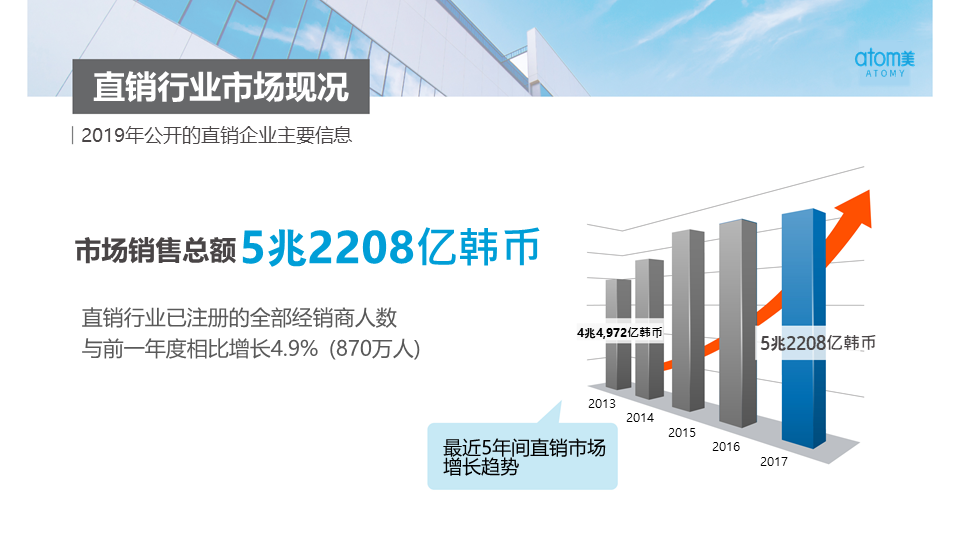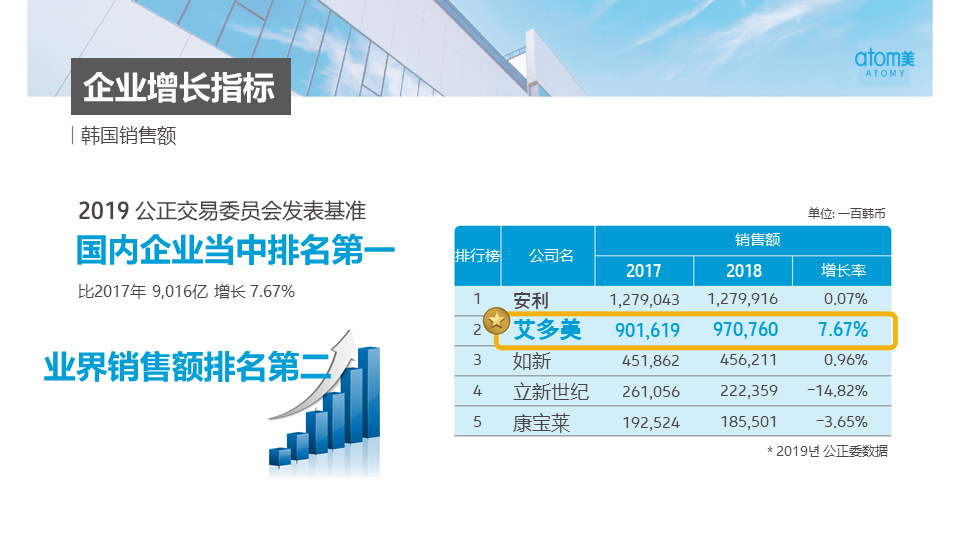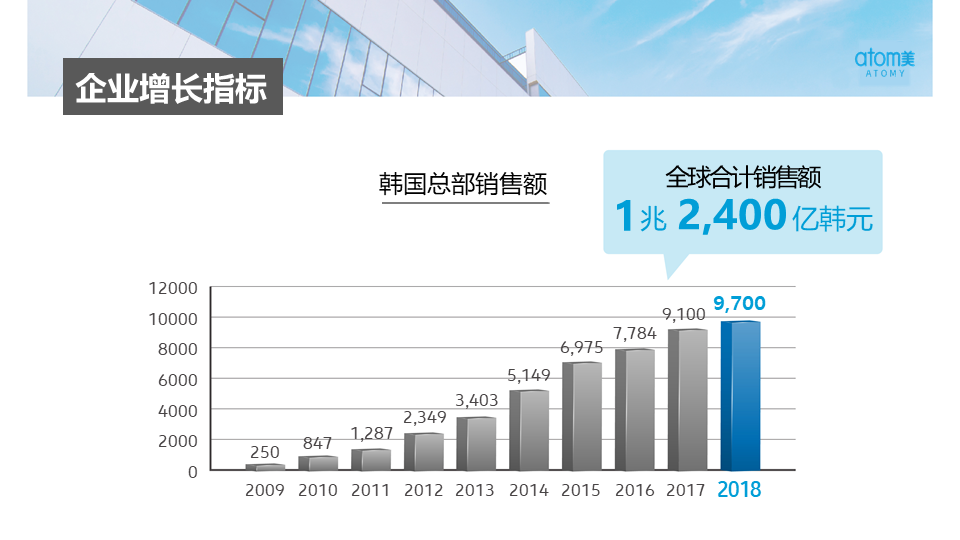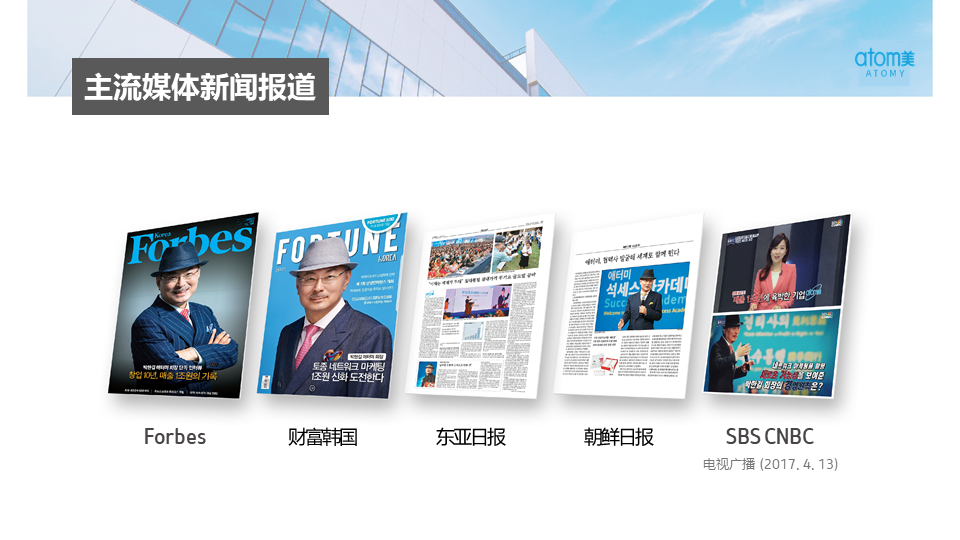 Company Introduction Lecture | 公司介绍演讲 | Ceramah Pengenalan Syarikat | - Ma Hong, SRM Leaders Club from Singapore 来自新加坡的领袖俱乐部-玫瑰大师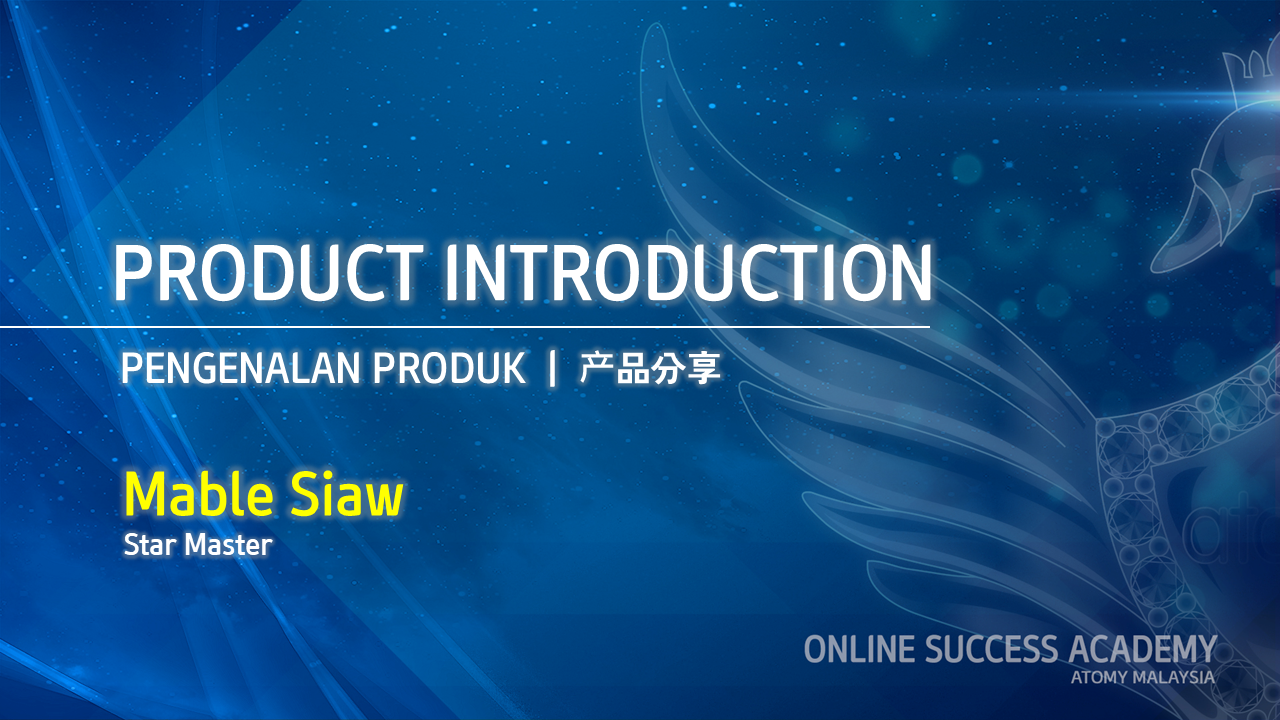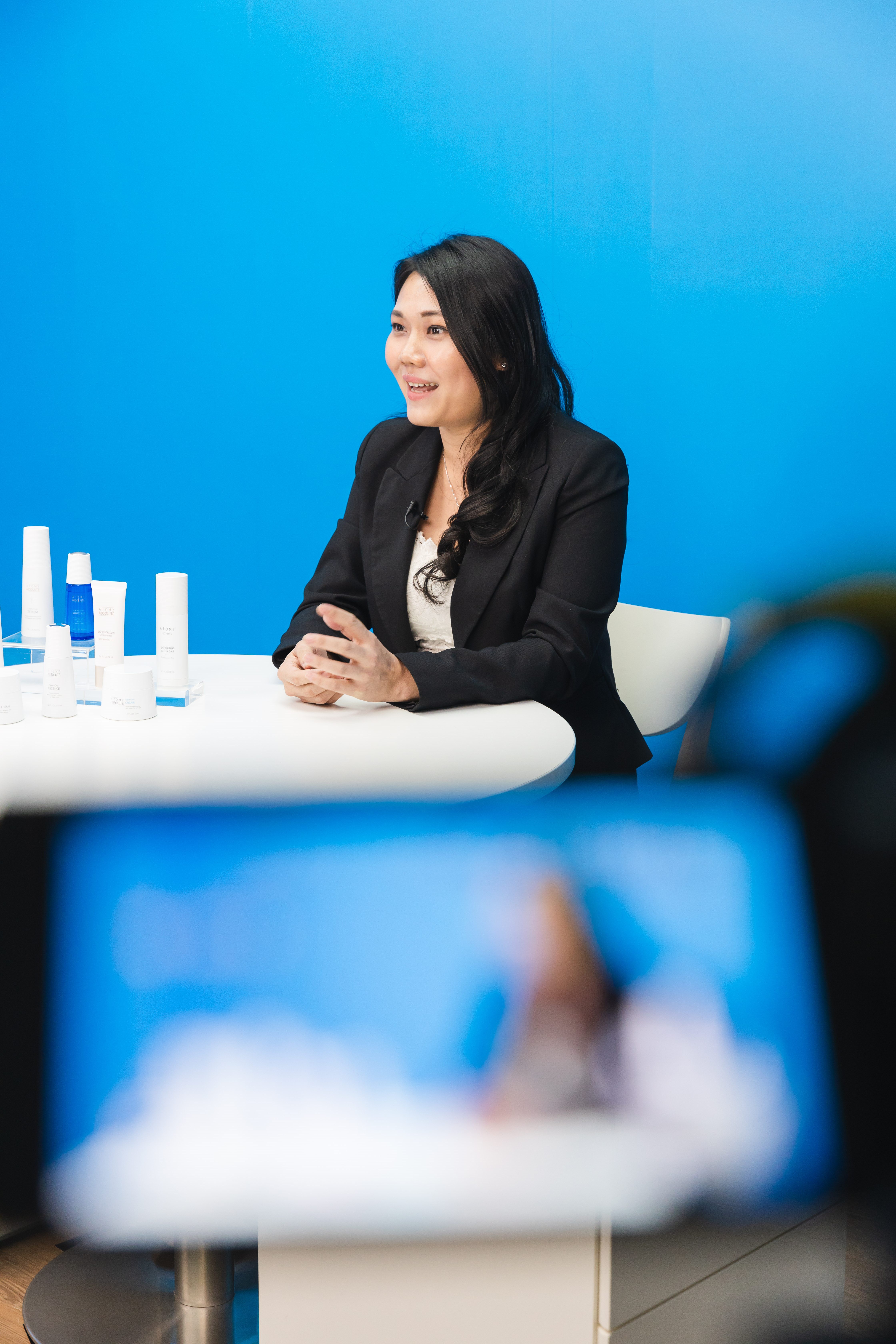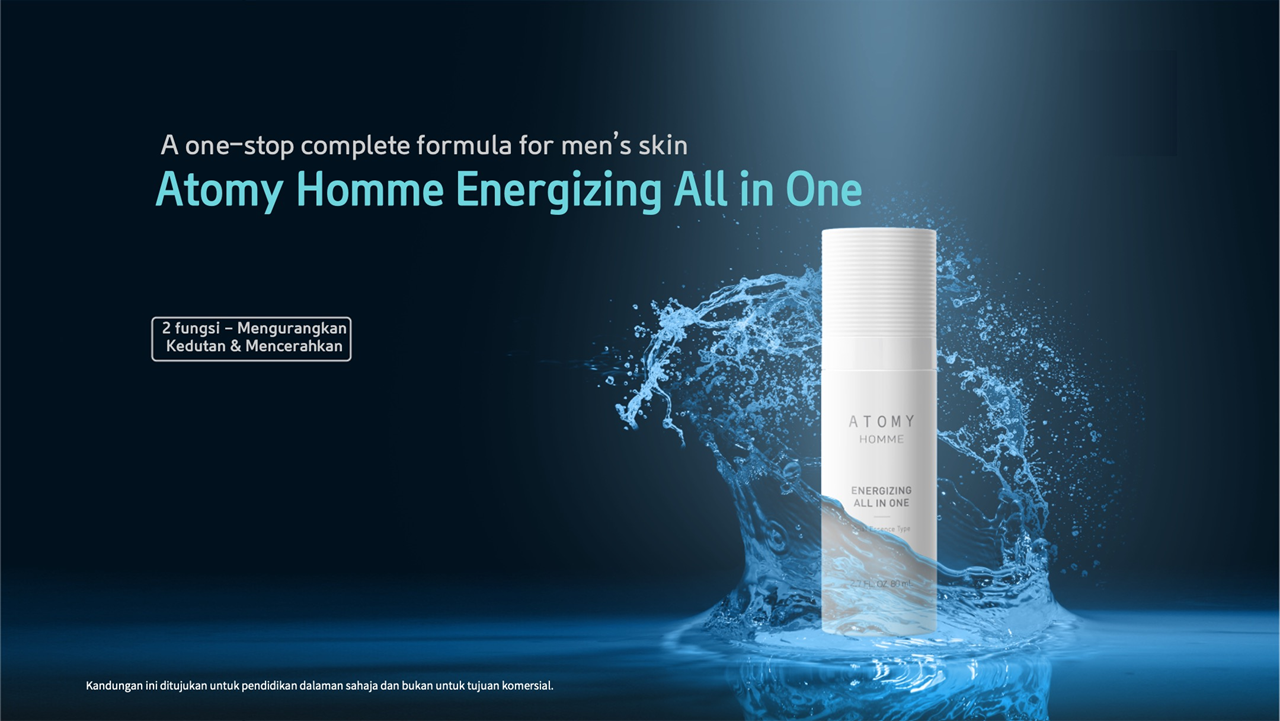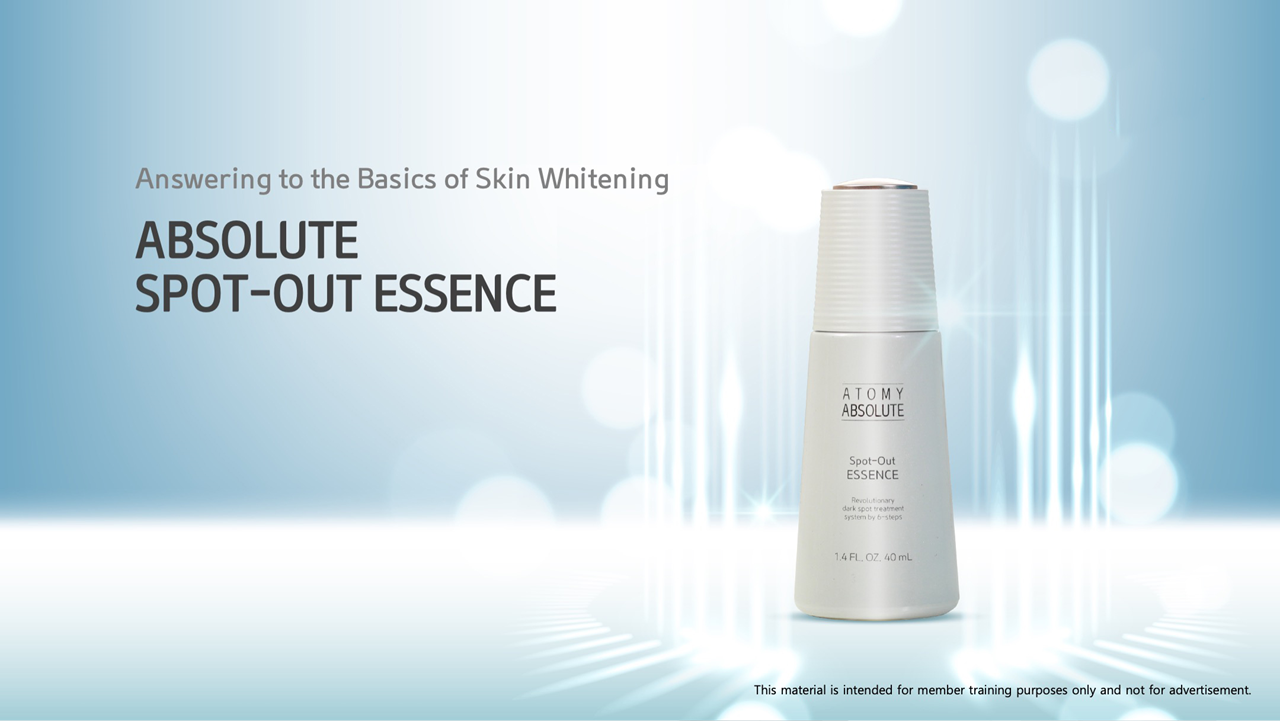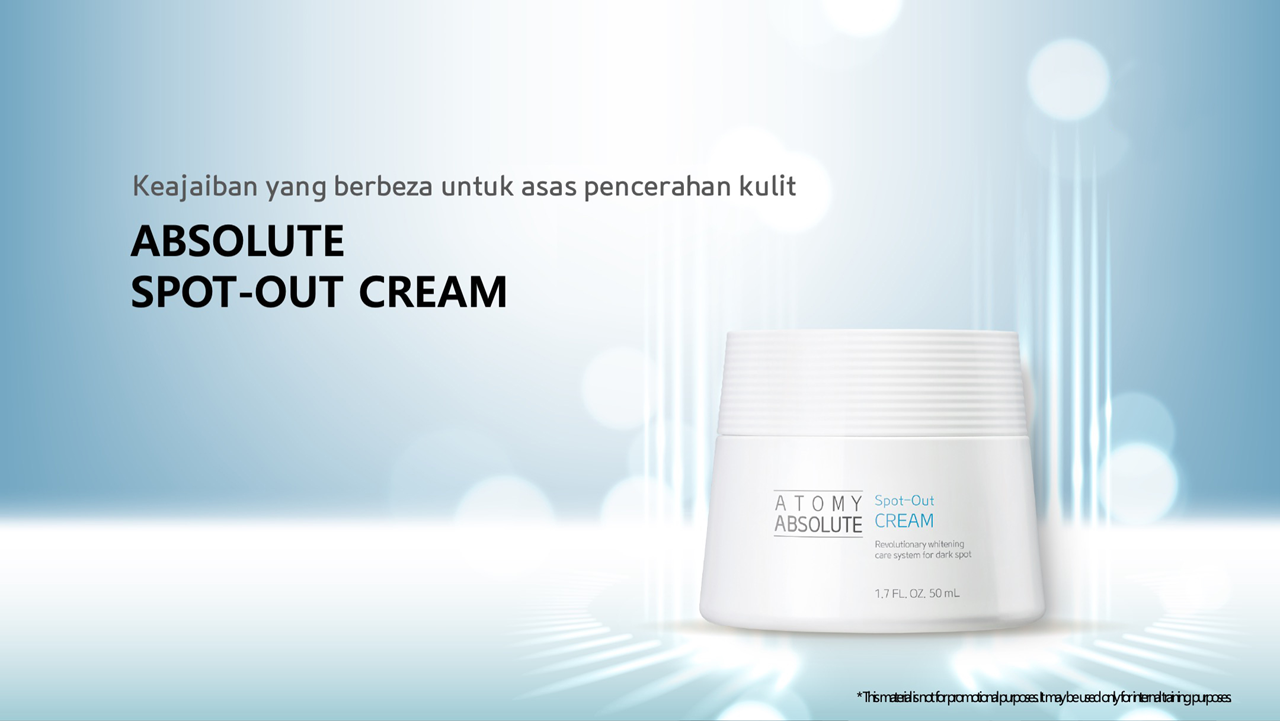 Product Introduction Lecture| 产品介绍讲座 | Ceramah Pengenalan Produk – Mable Siaw, Sales Master
销售大师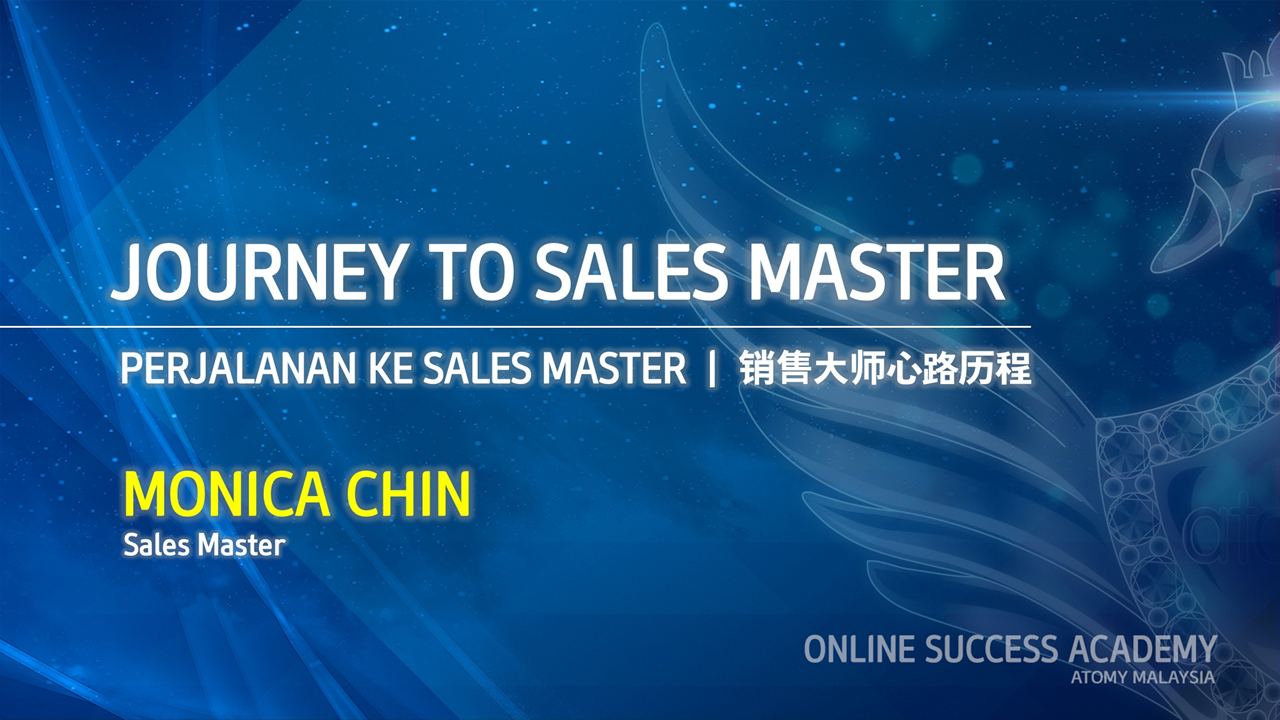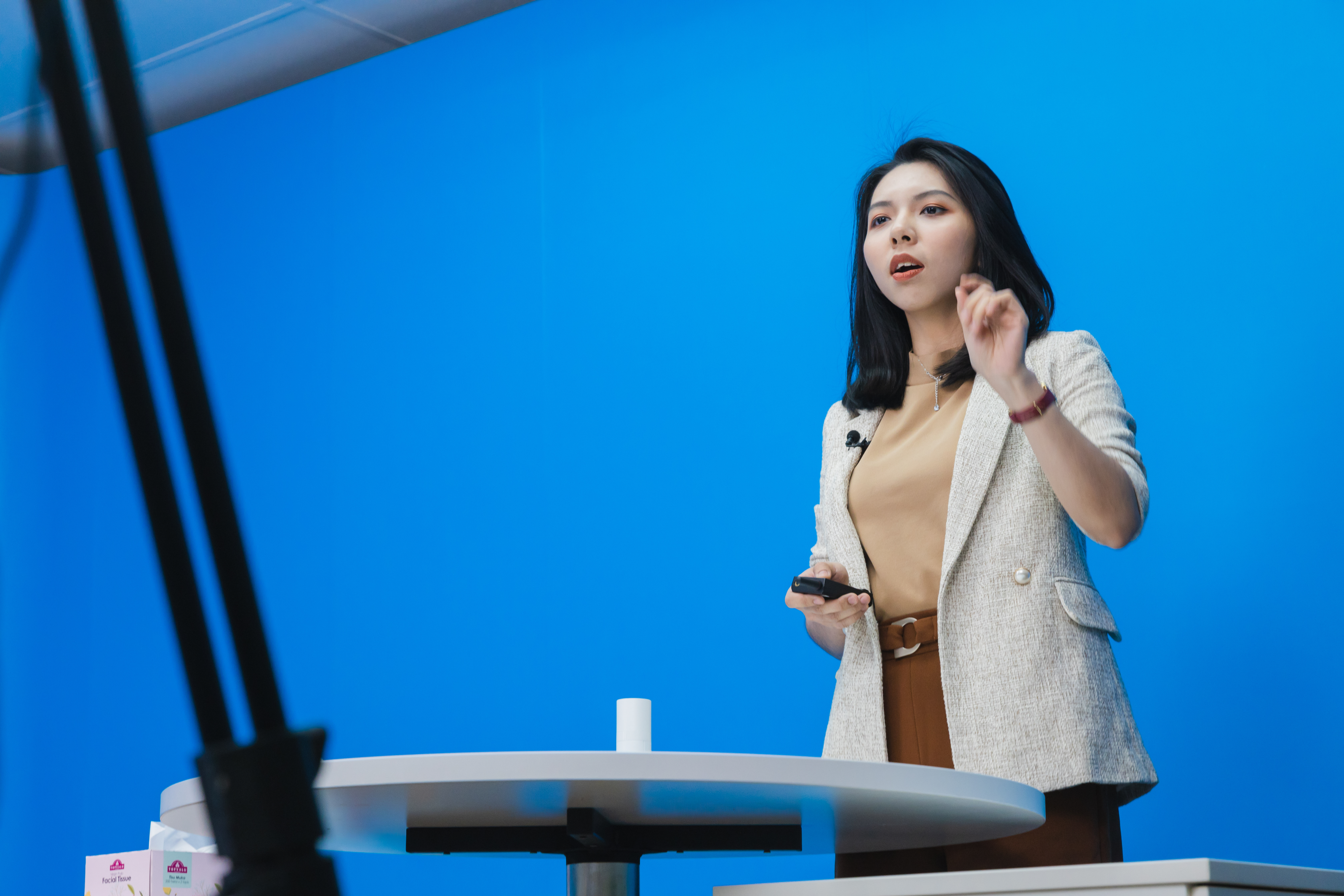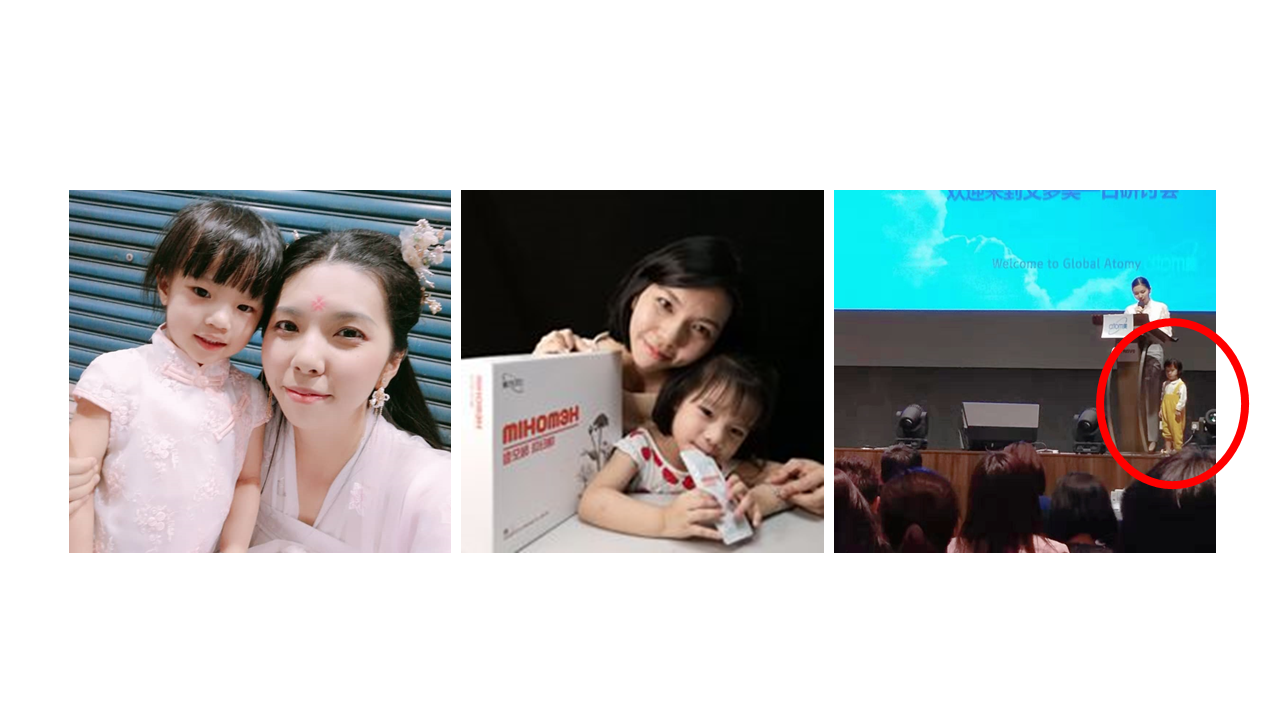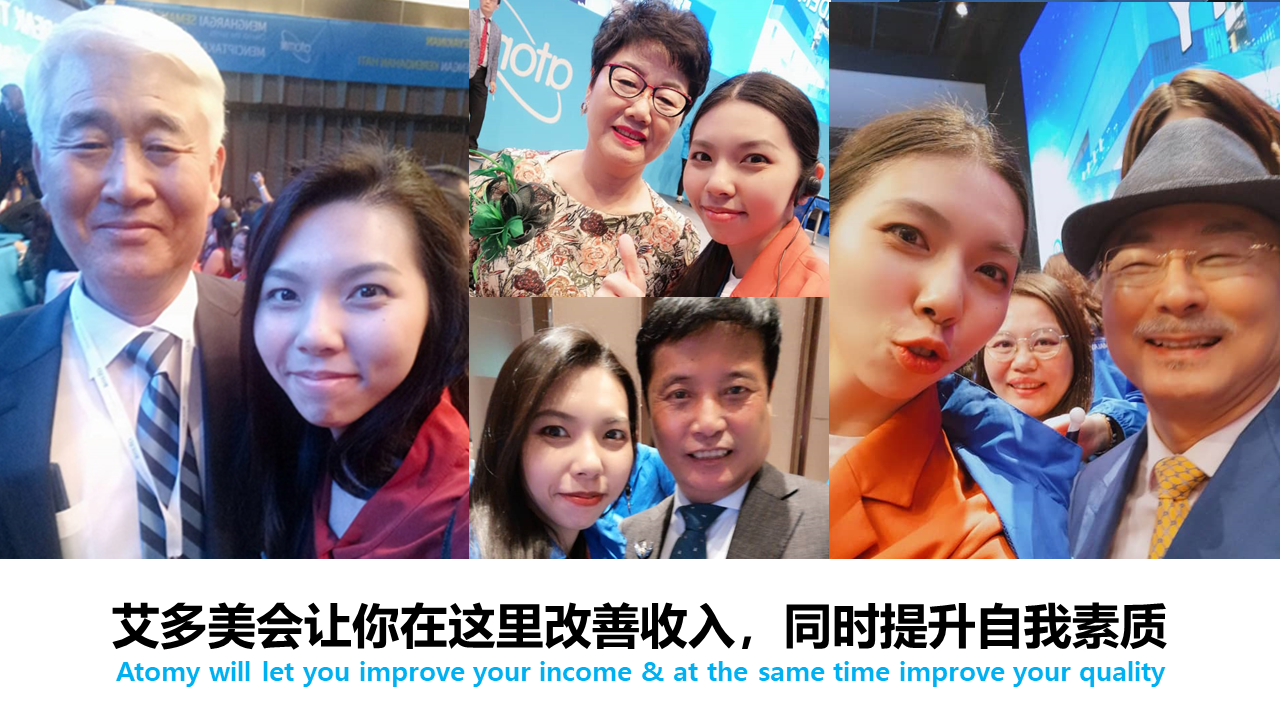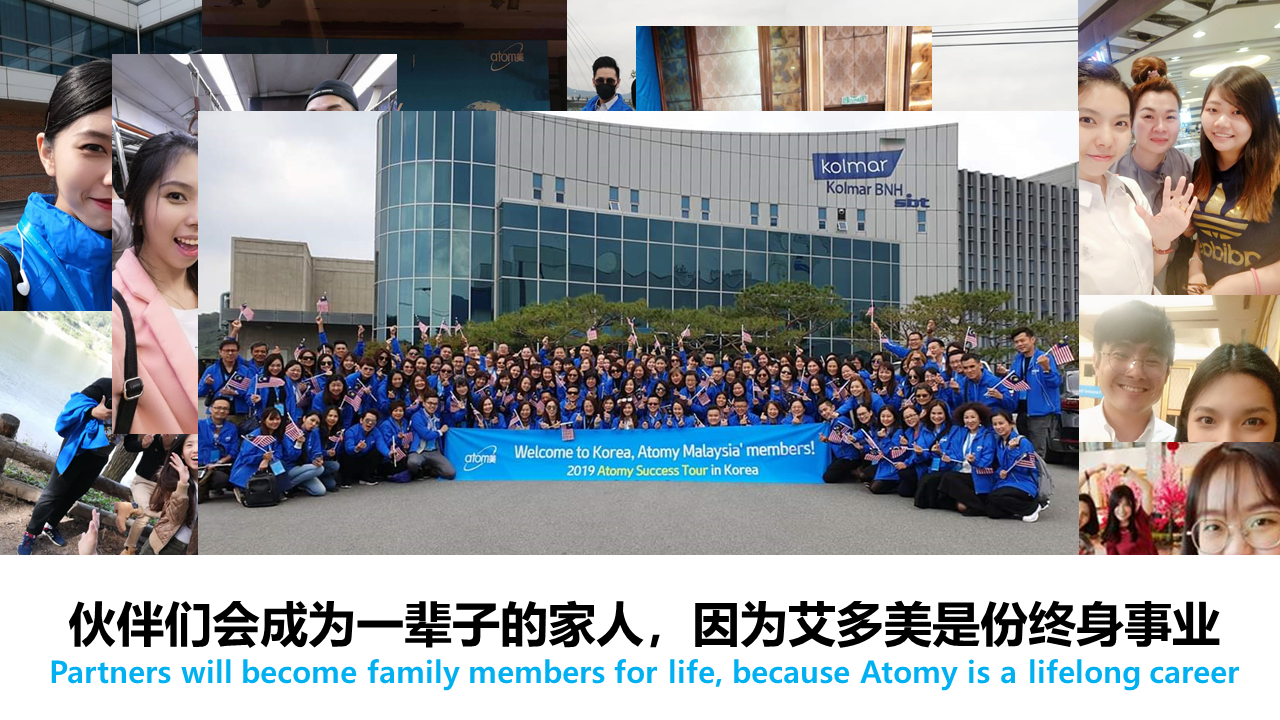 Journey To Sales Master | 销售大师之旅 | Perjalanan ke Sales Master –Monica Chin, SM shared his experience in the Journey To Sales Master
星光大师分享她迈向销售大师之路的经验
At first, she not believed with direct selling system at all, later she joined Atomy after realising its effectiveness of the product and also it's systems.
最初,她根本不相信直销系统,后来她在意识到产品及其系统的有效性之后加入了艾多美
Beliau pada mulanya tidak percaya dengan sistem jualan langsung, namun beliau sertai Atomy setelah sedar mengenai keberkesanan produk dan sistemnya.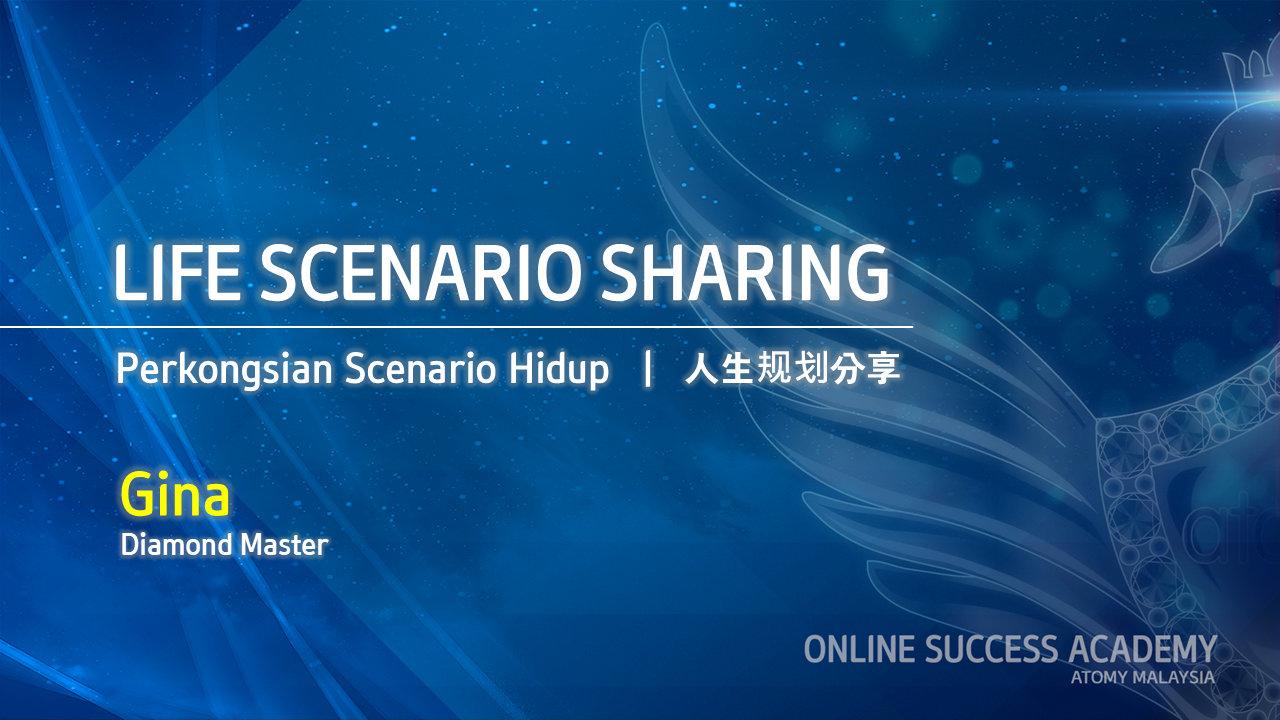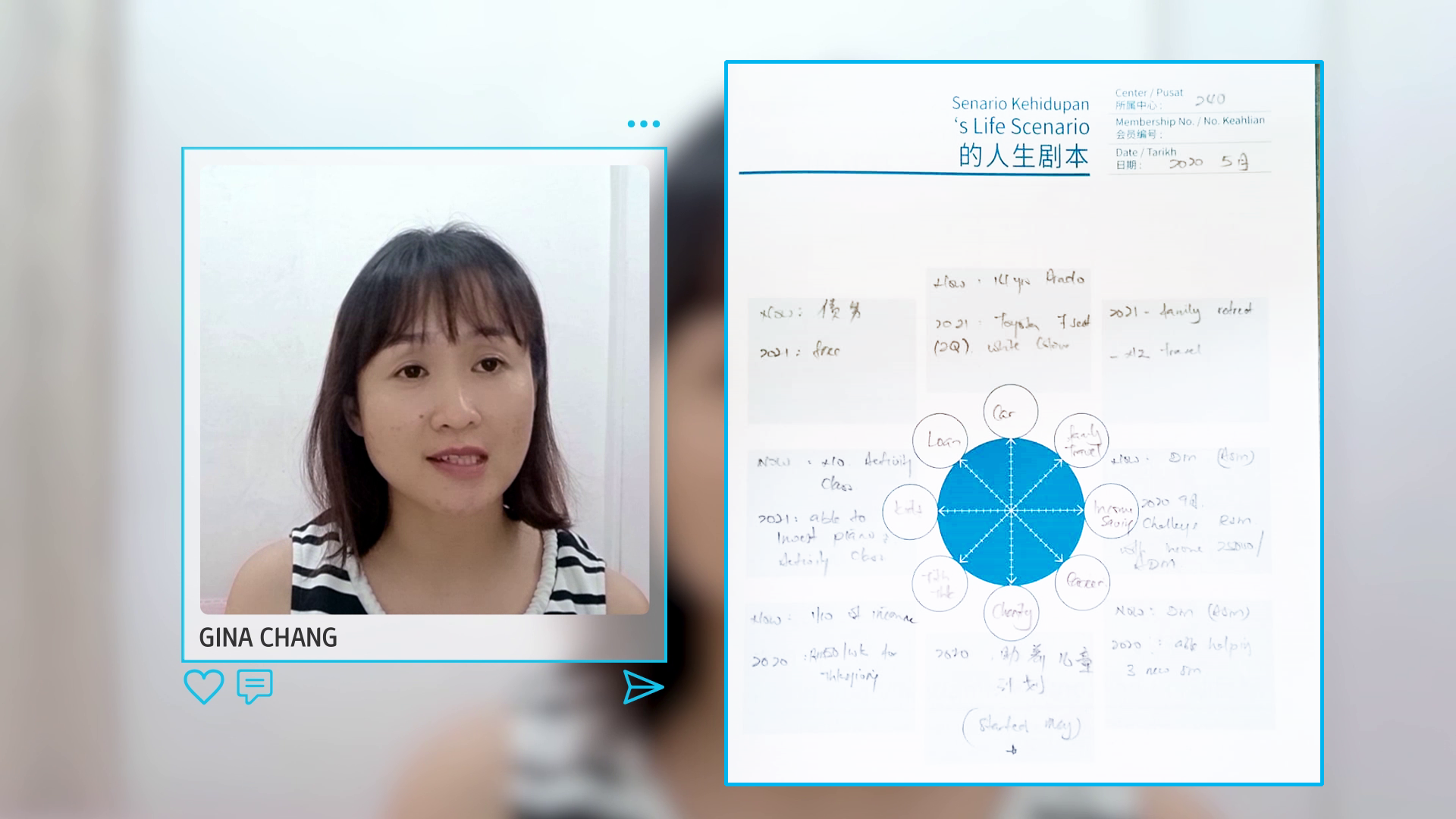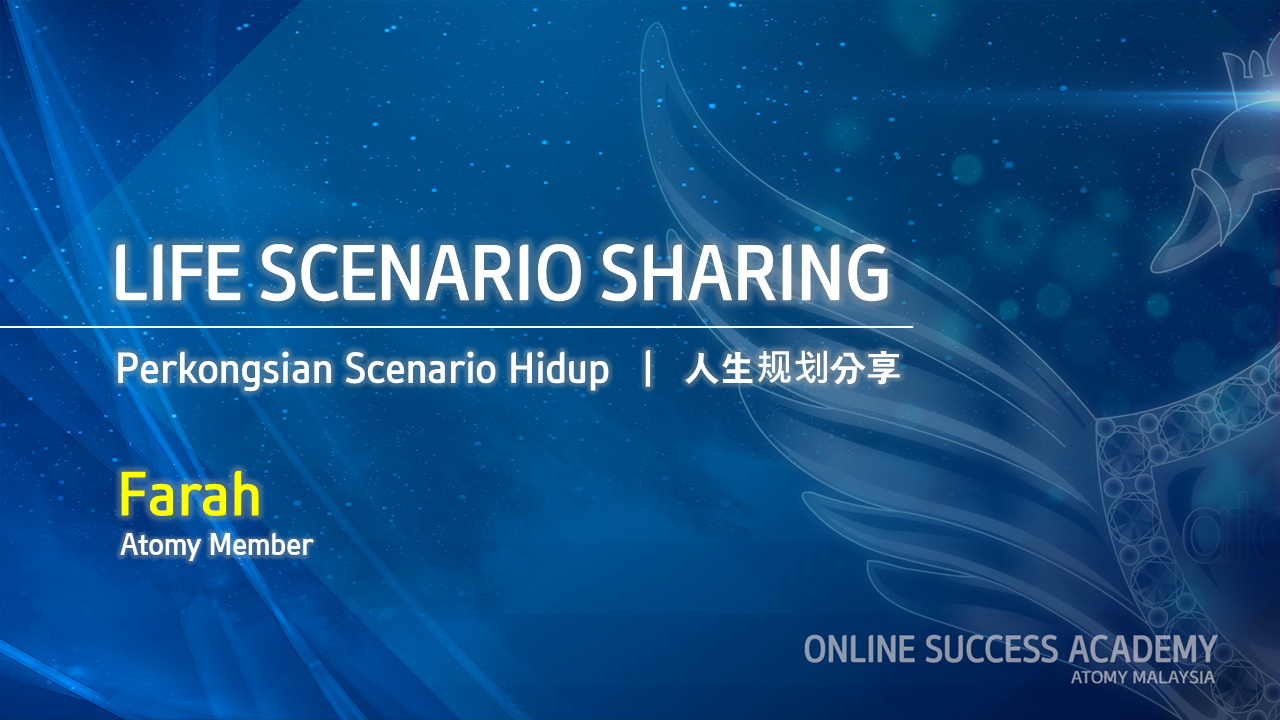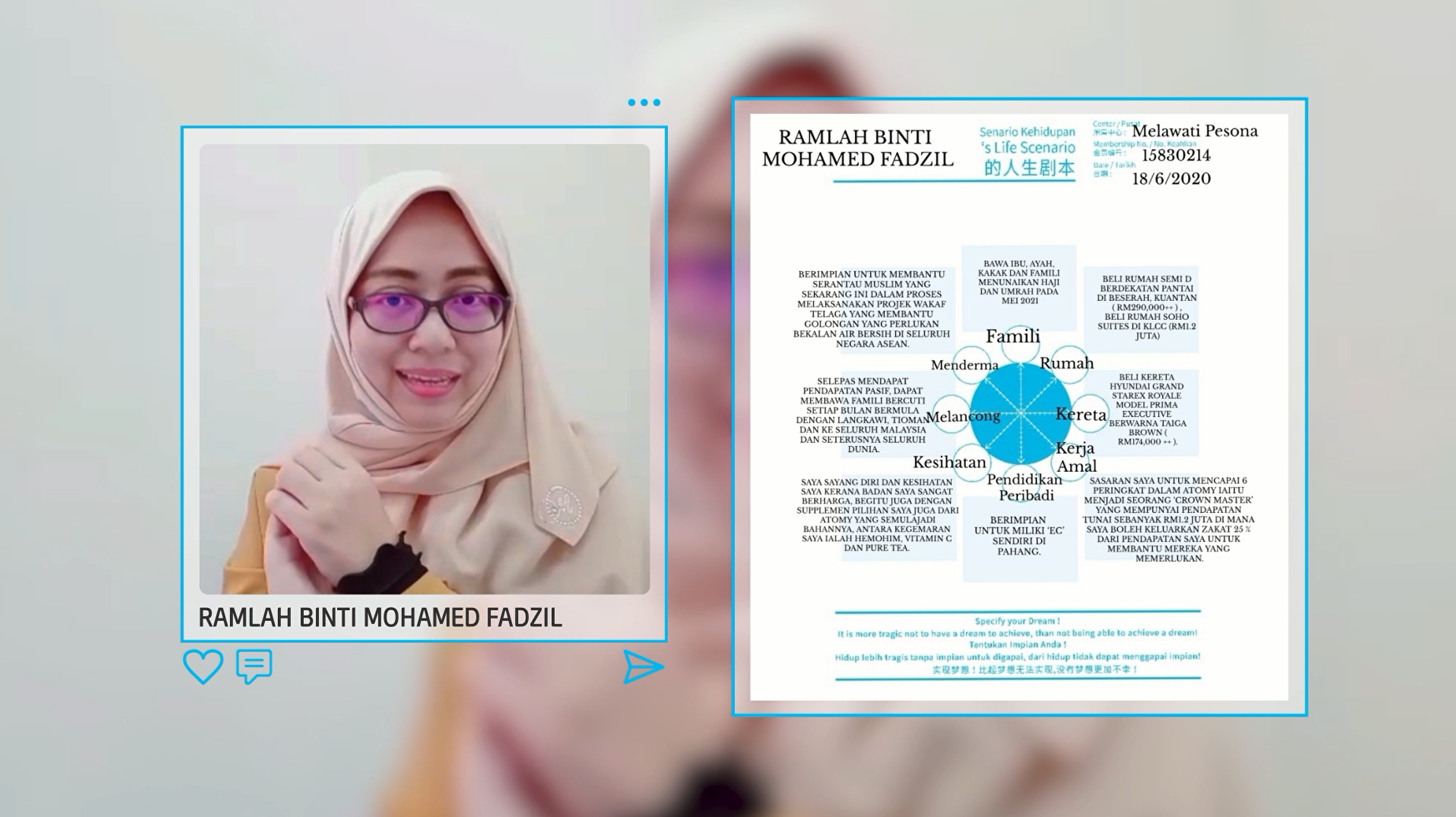 Life Sharing Scenario | 生涯规划会员分享 | Senario Perkongsian Kehidupan
- Gina Chang, Diamond Master 钻石大师
- Farah, member 会员 Ahli
Second session 第2部分 Sesi Kedua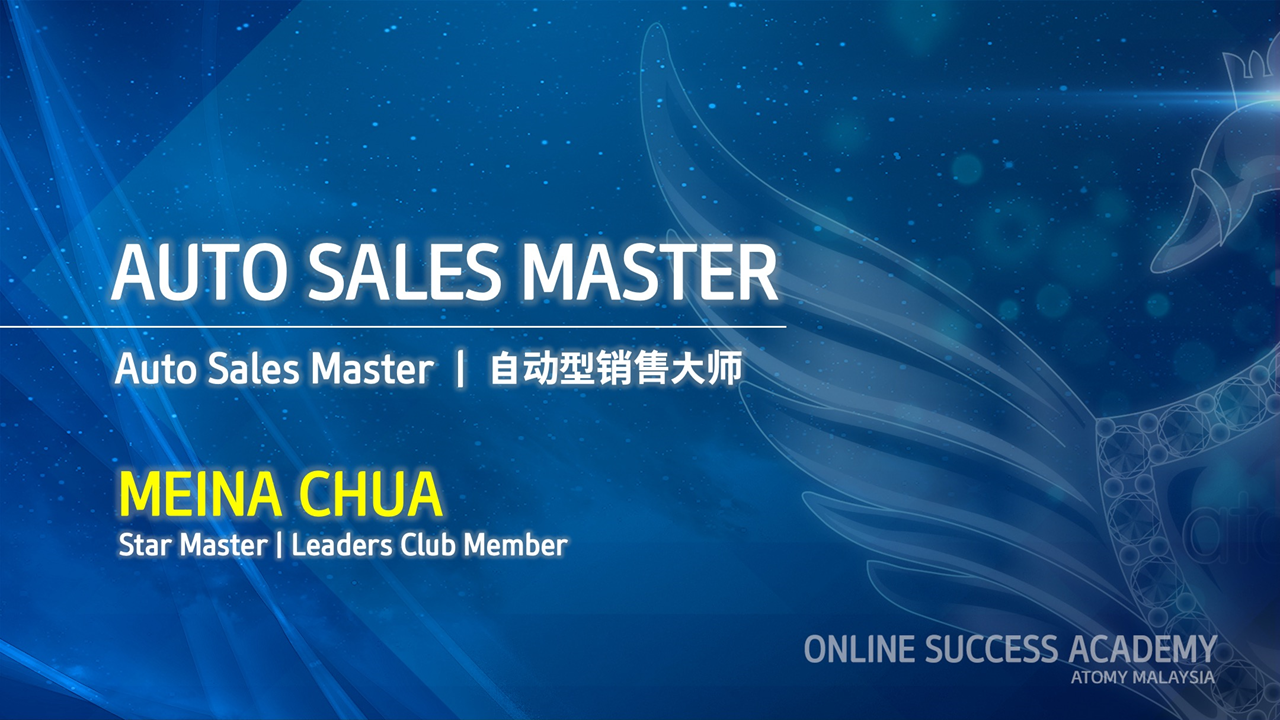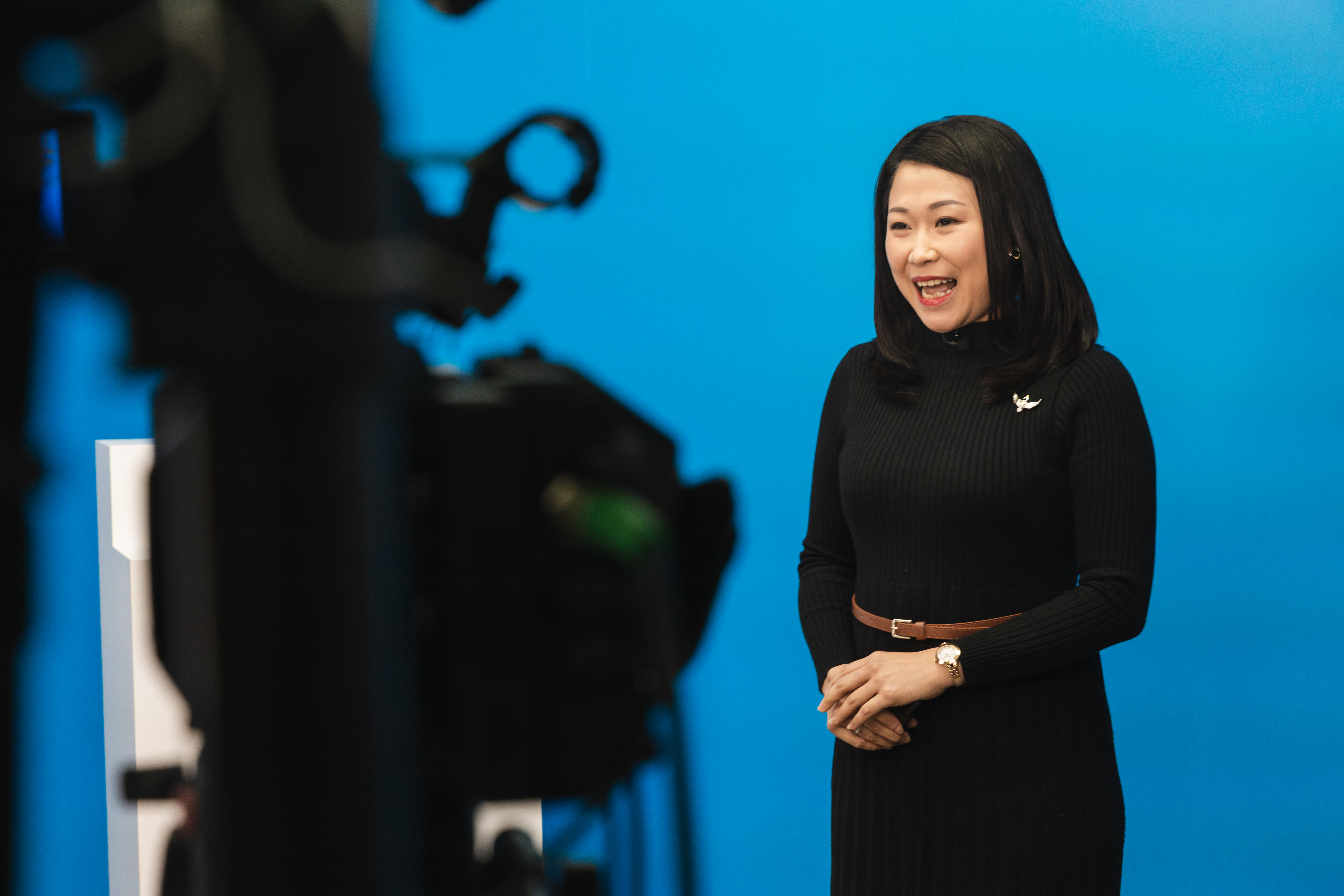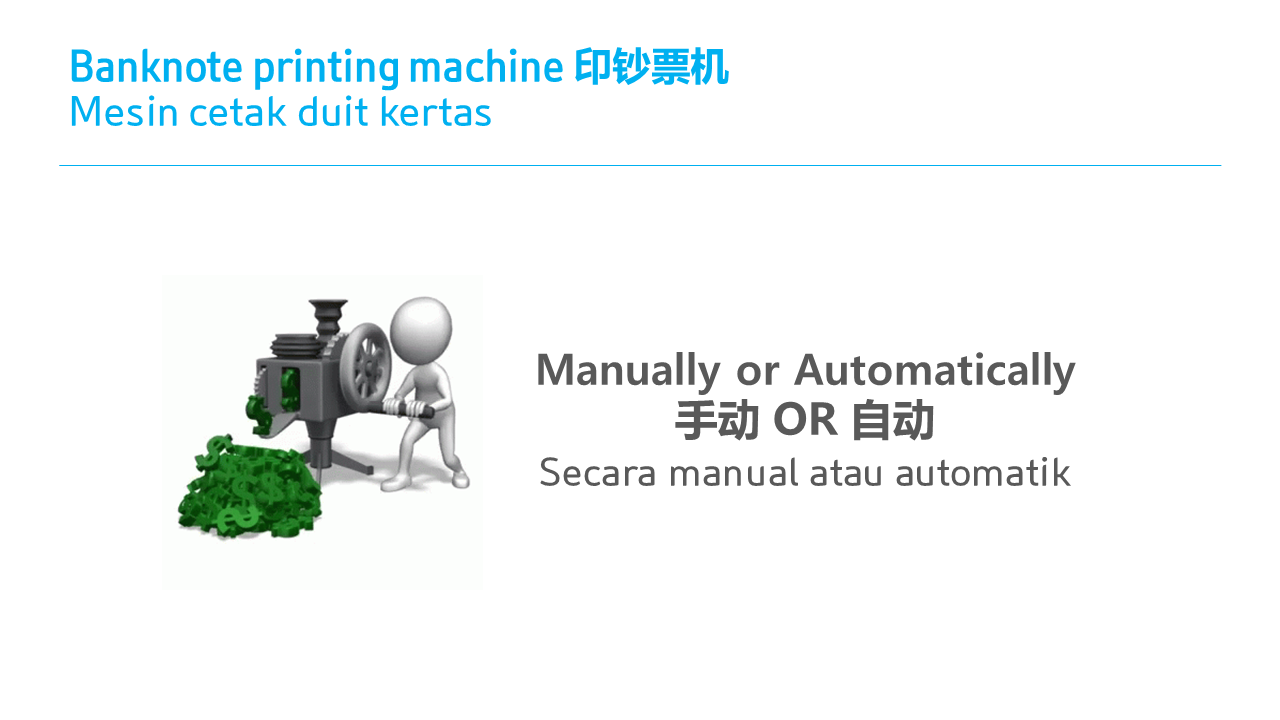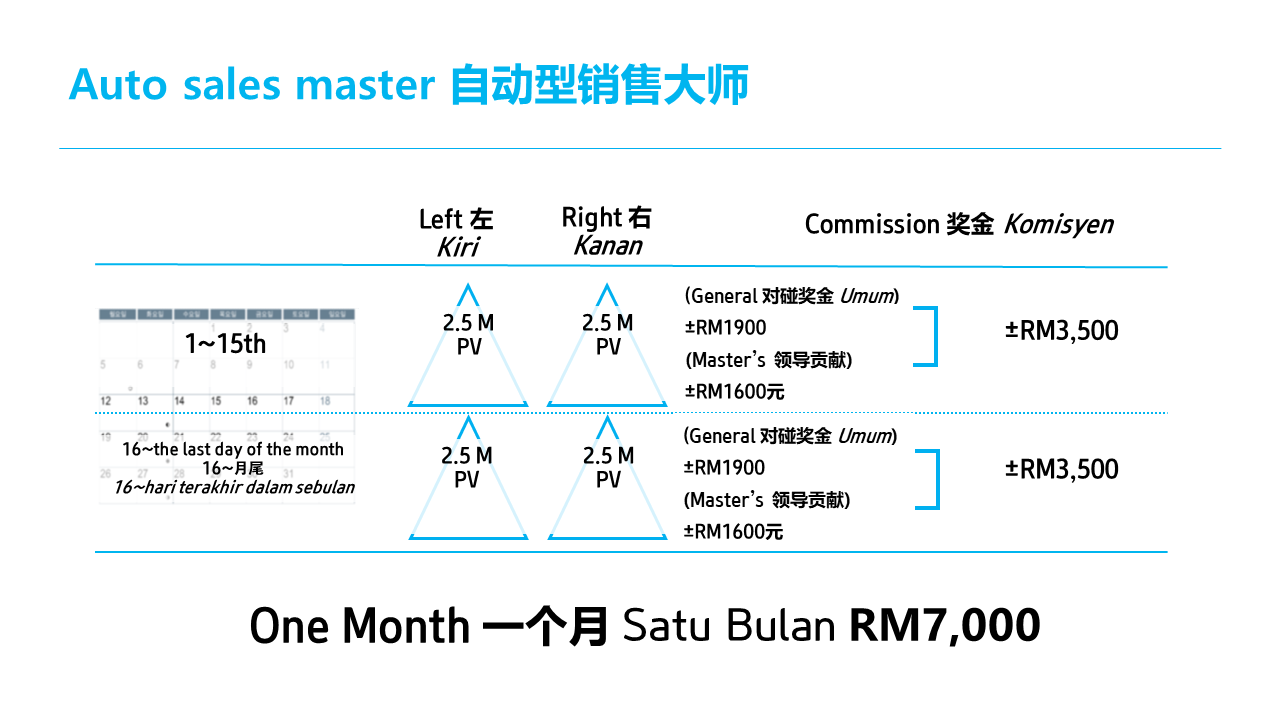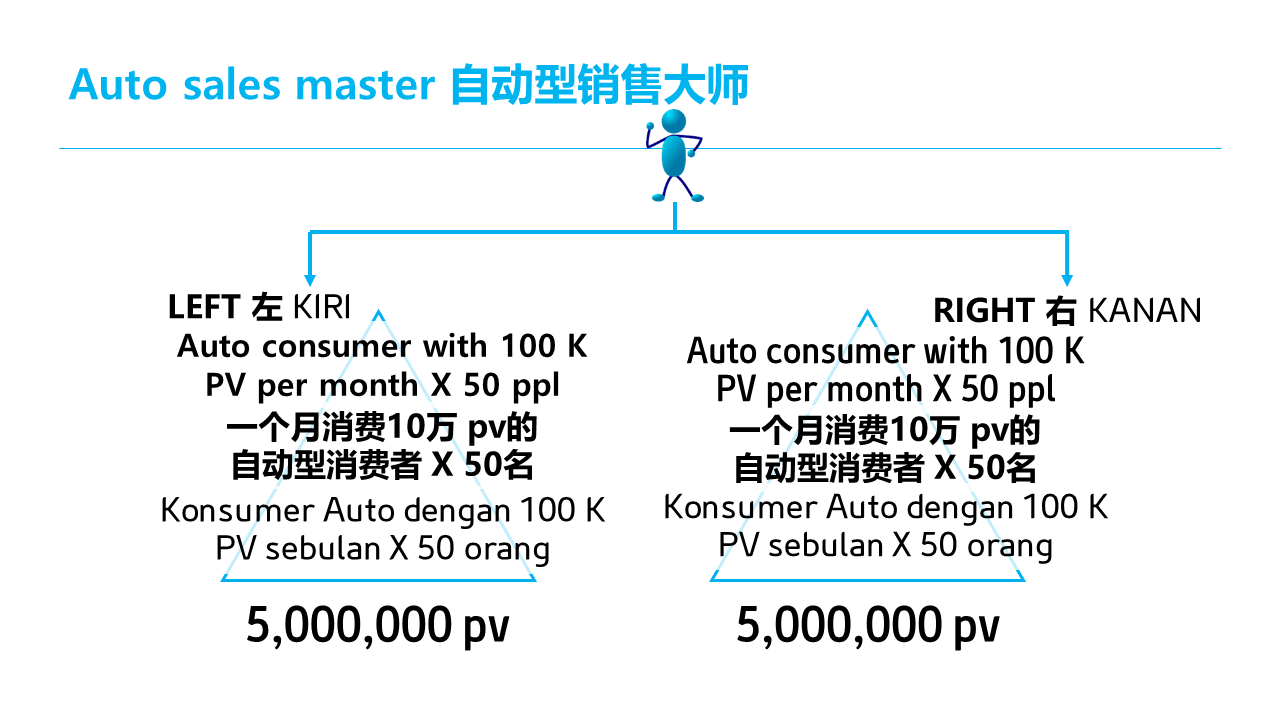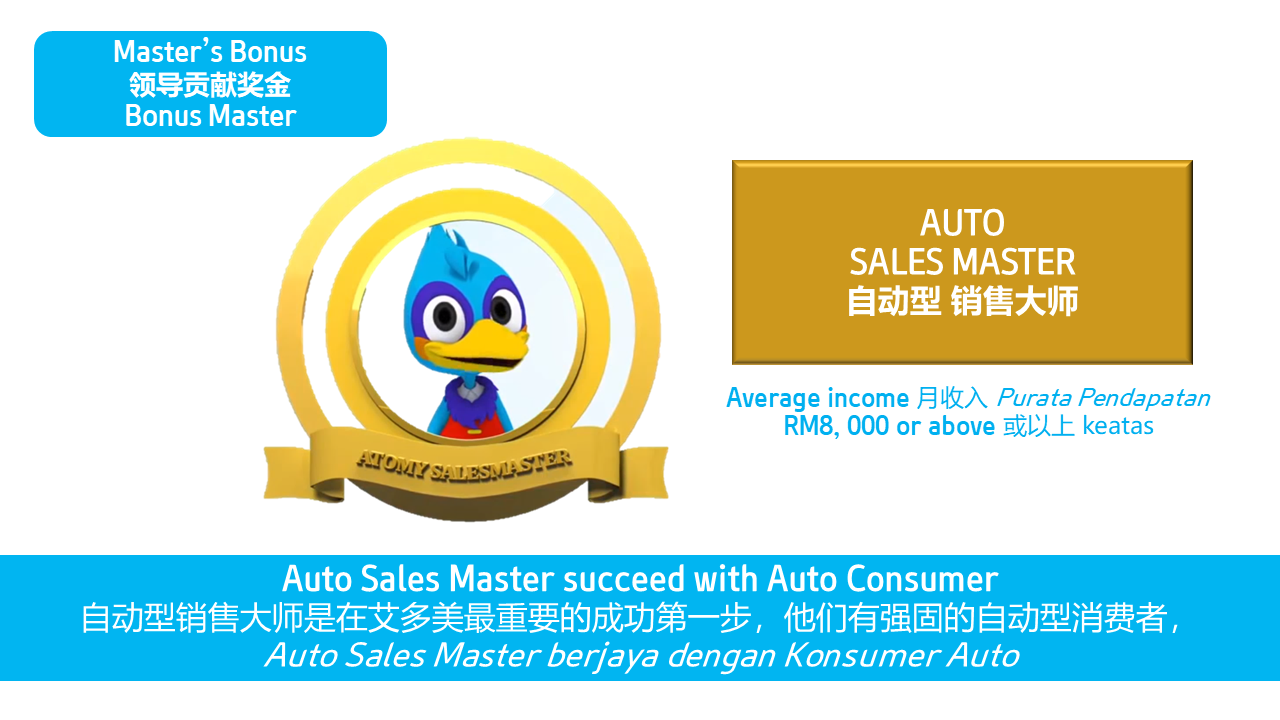 Auto Sales Master Lecture | 自动销售大师演讲 | Ceramah Auto Sales Master – Meina Chua, Star Master Leaders Club
领袖俱乐部-星光大师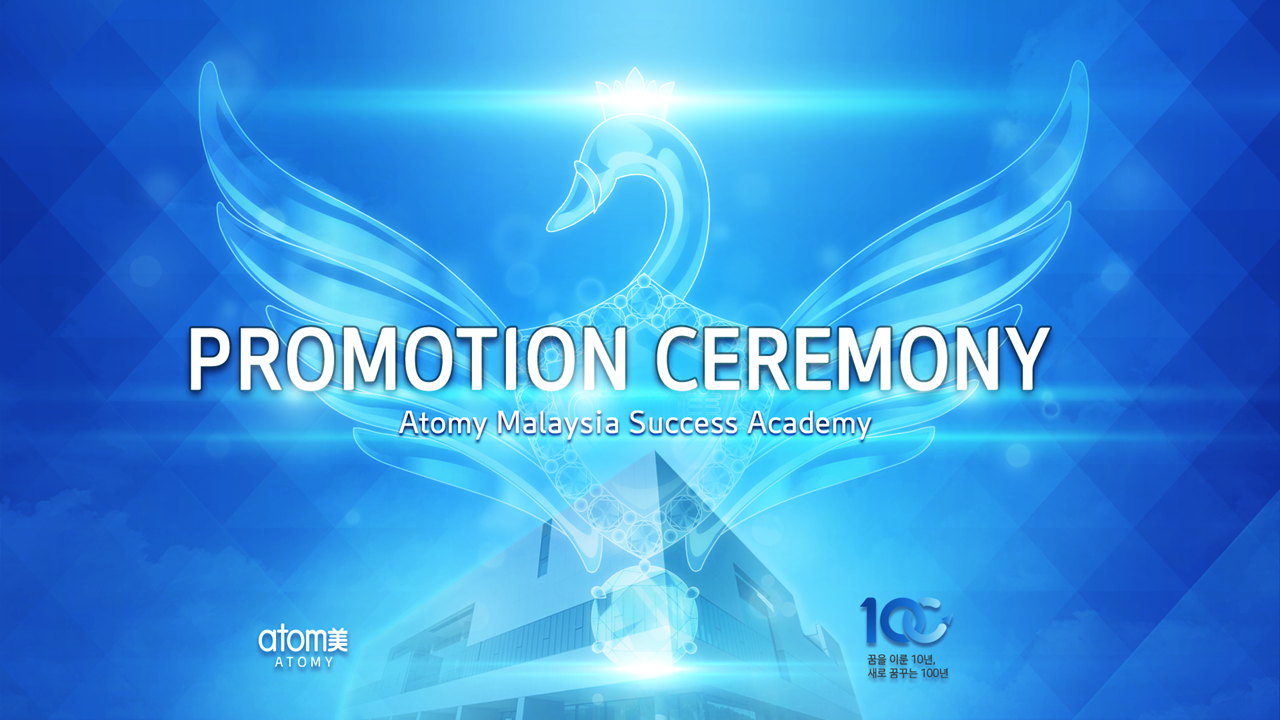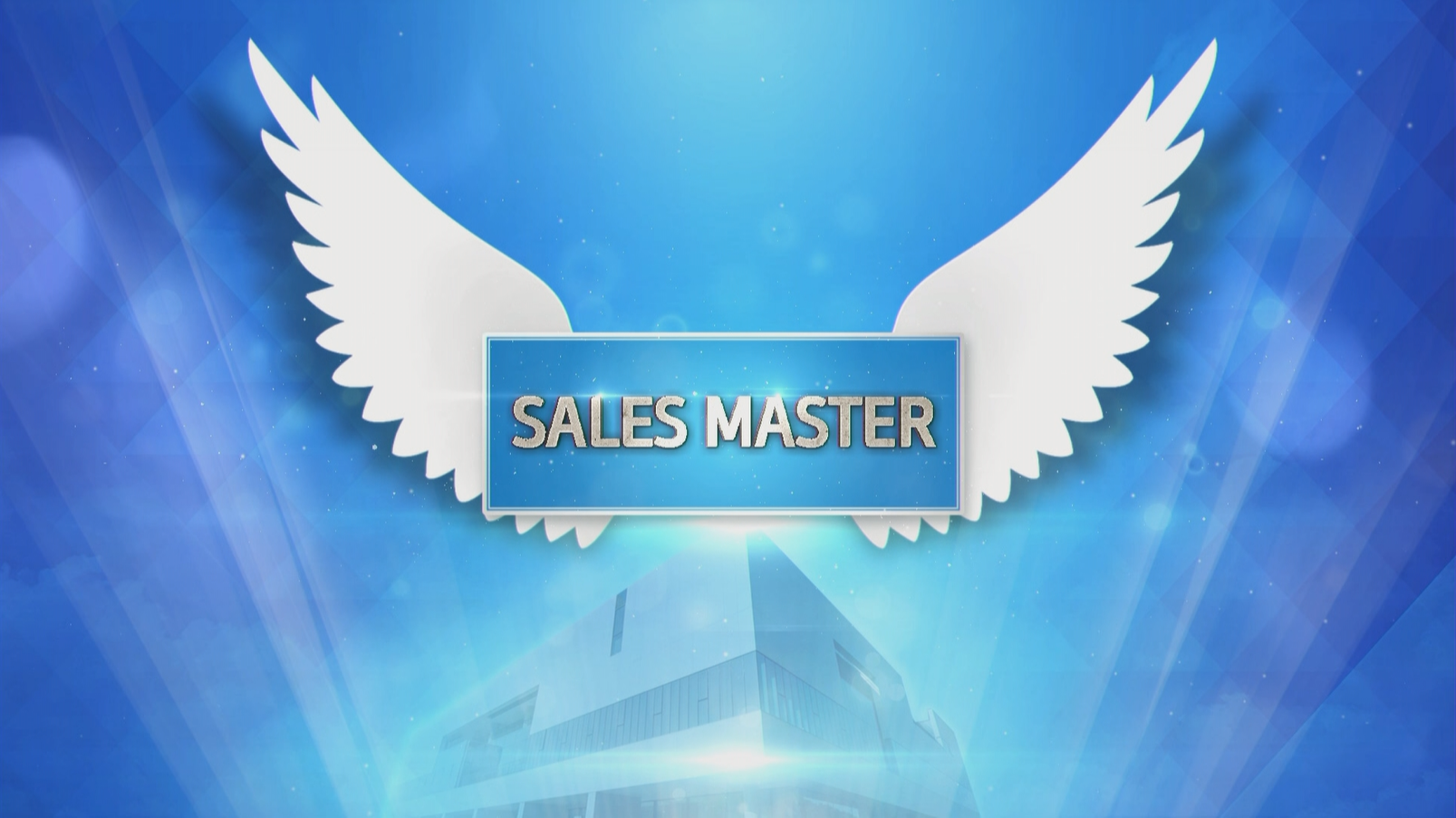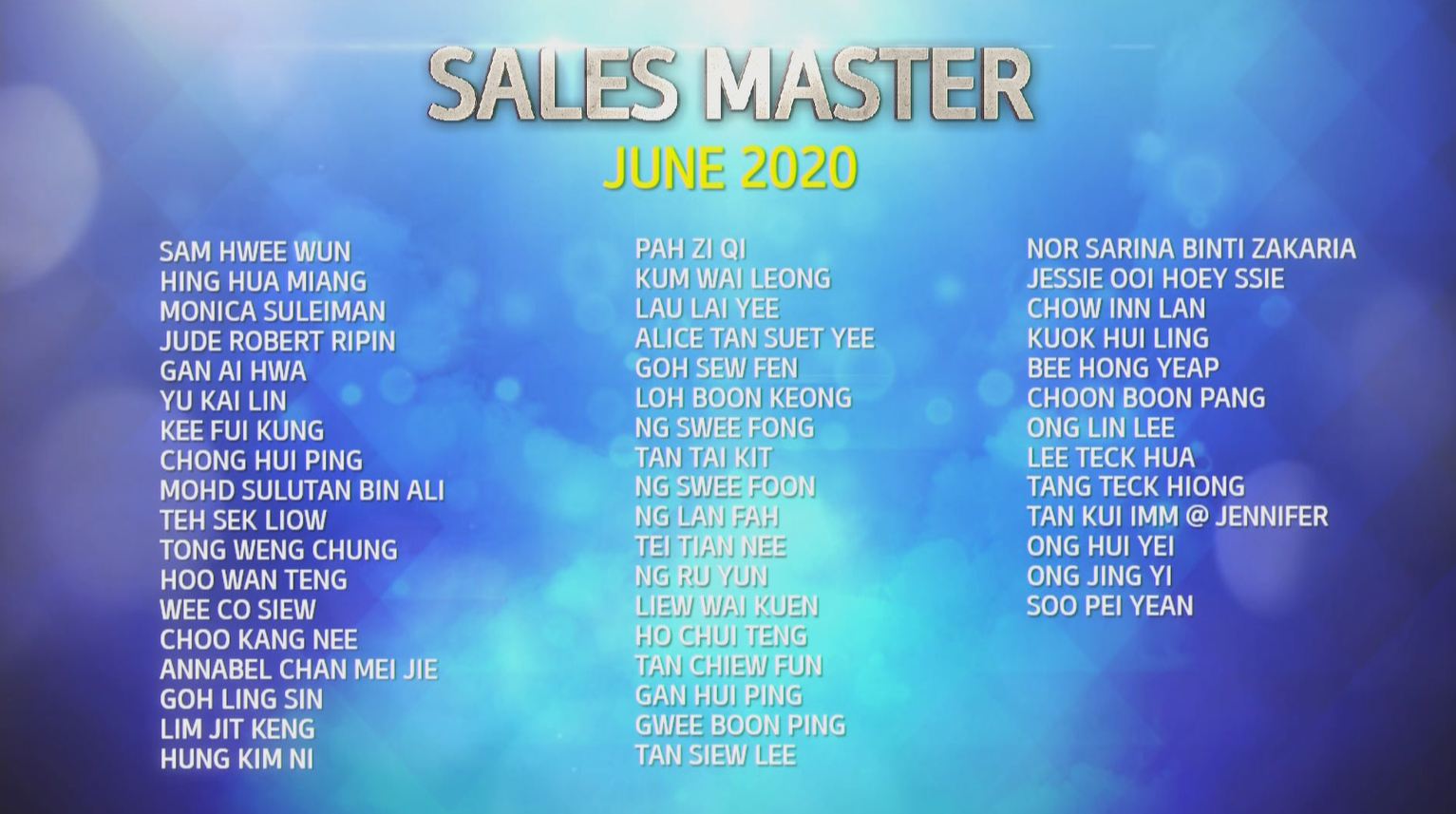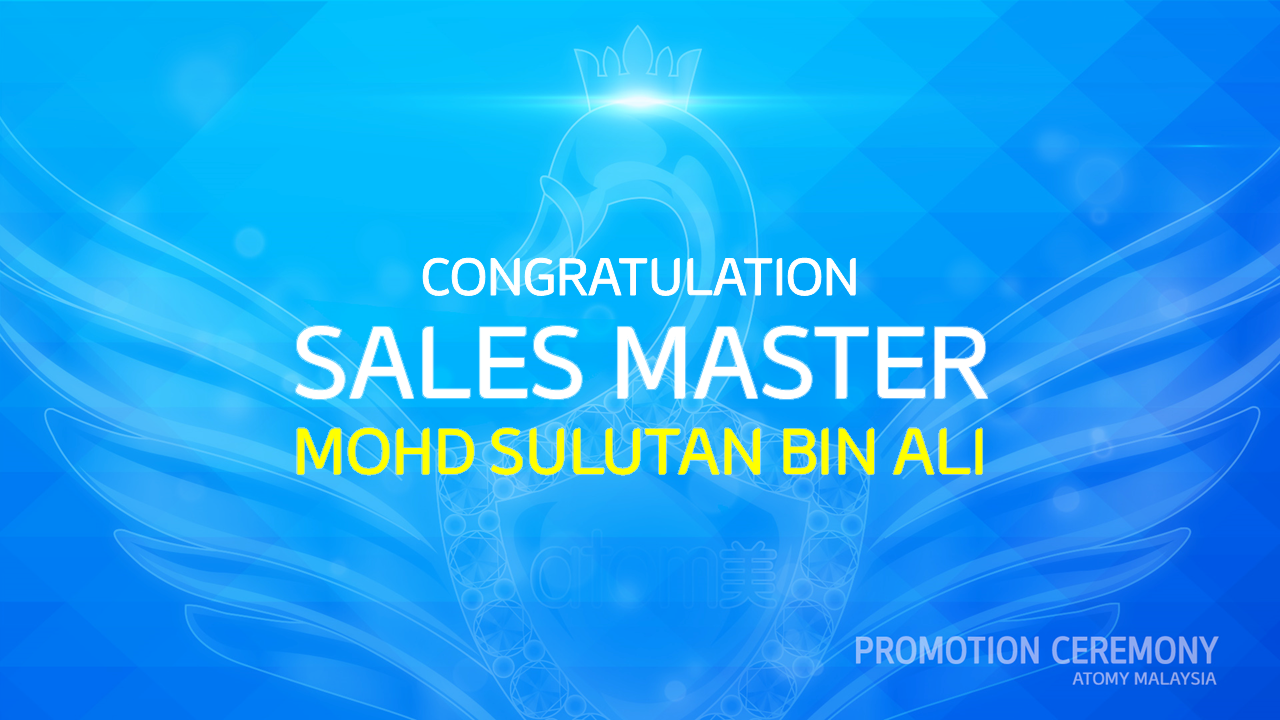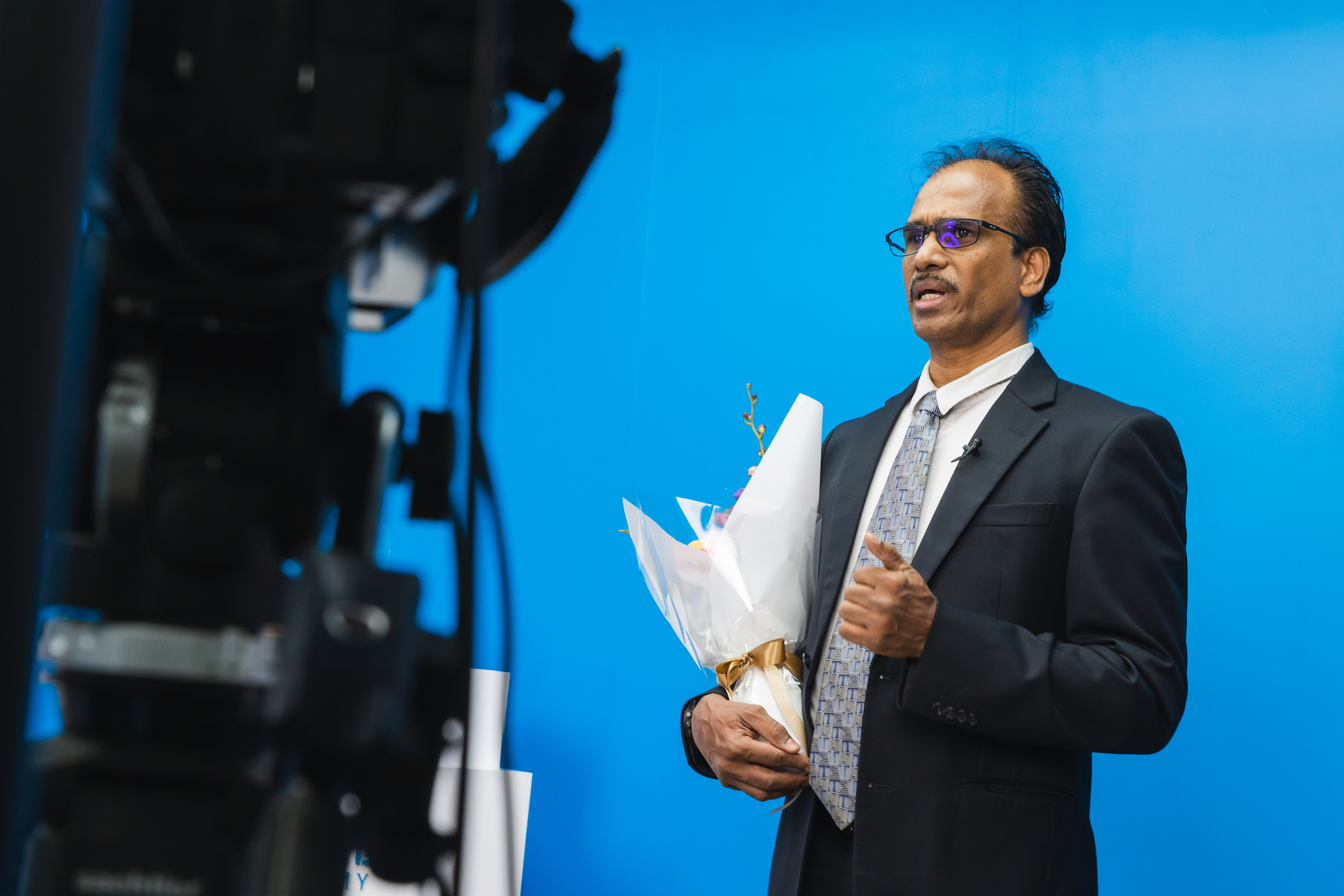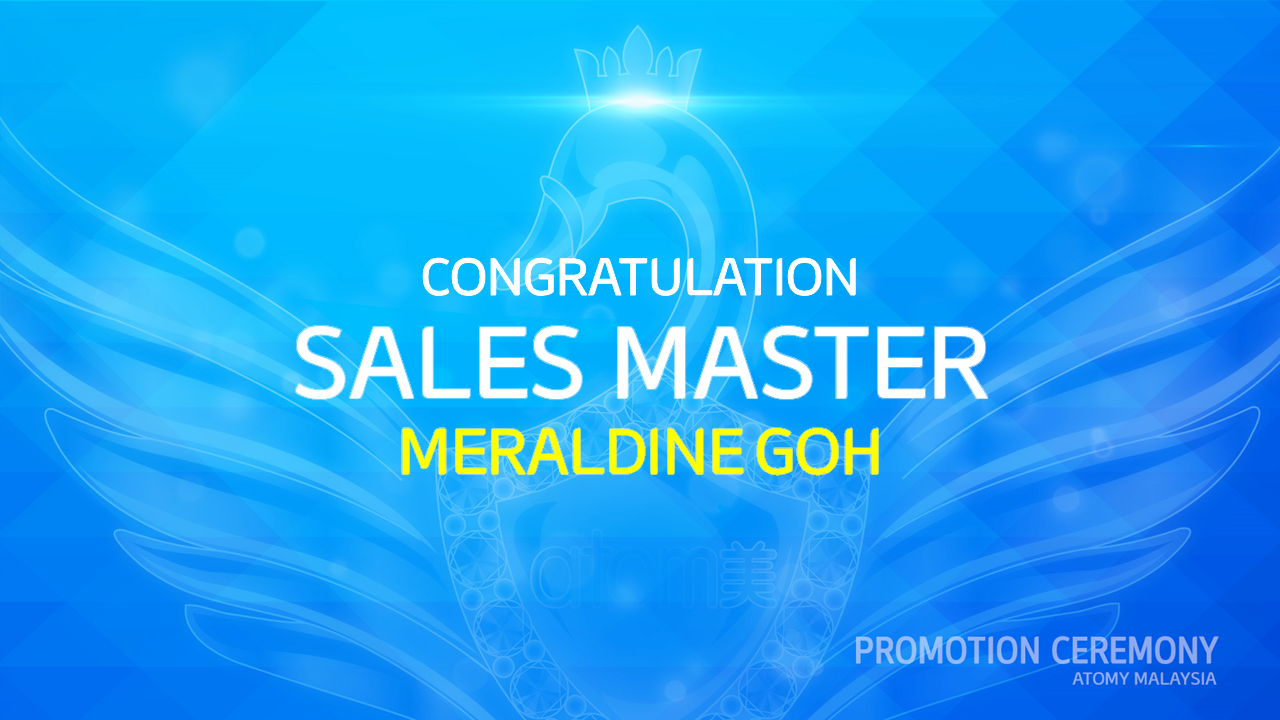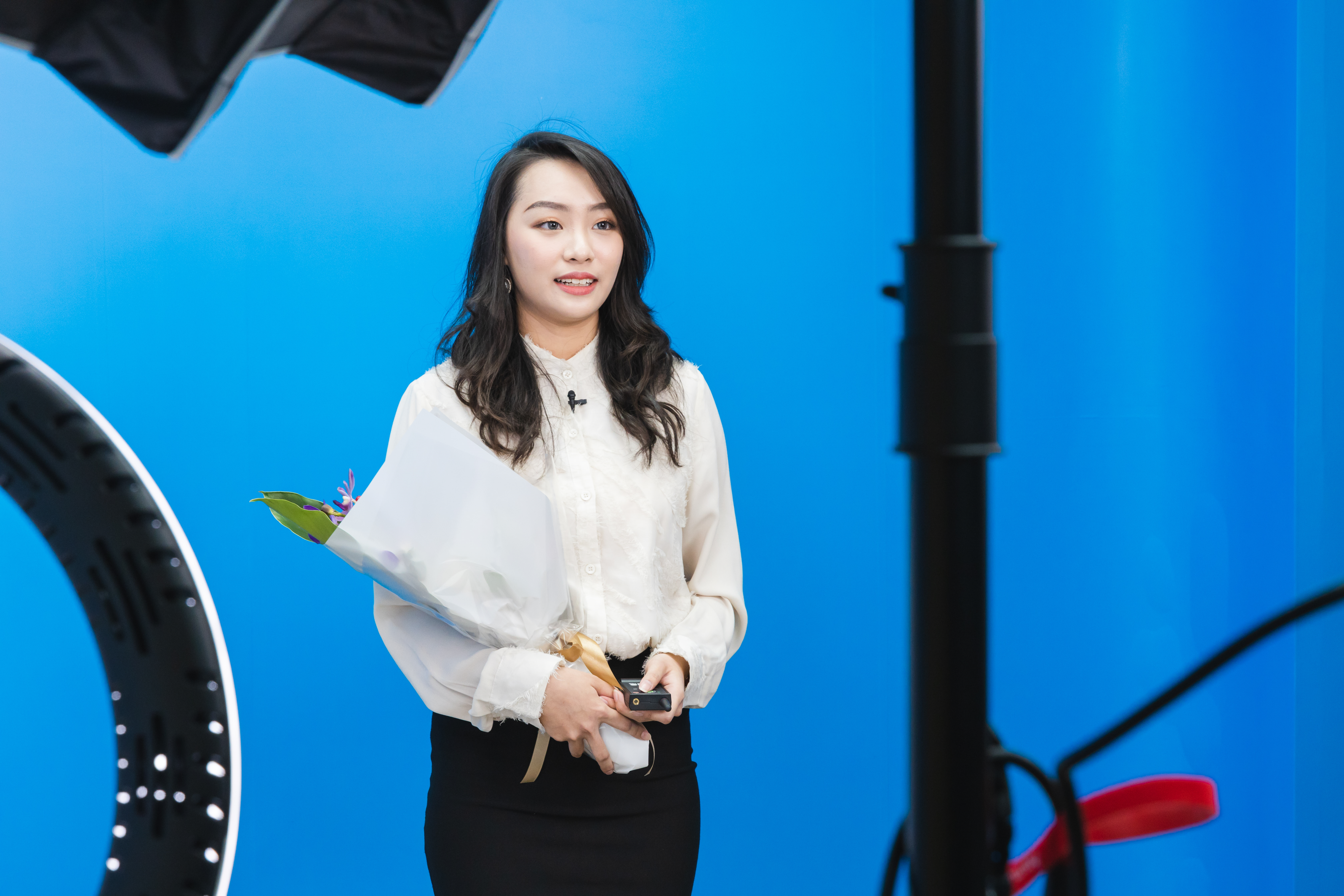 Atomy Malaysia Mastership Promotion Ceremony for June 2020
2020年6月艾多美马来西亚大师级别晋级仪式
Upacara Kenaikan Pangkat Mastership Atomy Malaysia bagi bulan Jun 2020
In June 2020, a total of 49 members have been promoted to Sales Master.
到2020年6月, 共有49位成员被提升为销售大师。
Seramai 49 ahli telah dinaikkan pangkat ke Sales Master bagi bulan Jun 2020.
Mohd Sulutan Ali, Sales Master as a representative received the recognition and award.
Mohd Sulutan Ali,销售大师代表获得了认可和奖励。
Mohd Sulutan Ali, Sales Master sebagai wakil menerima penghargaan dan anugerah
Meraldine Goh, Sales Master as representative received the recognition and award.
Meraldine Goh, 销售大师代表获得了认可和奖励。
Meraldine Goh, Sales Master sebagai wakil menerima penghargaan dan anugerah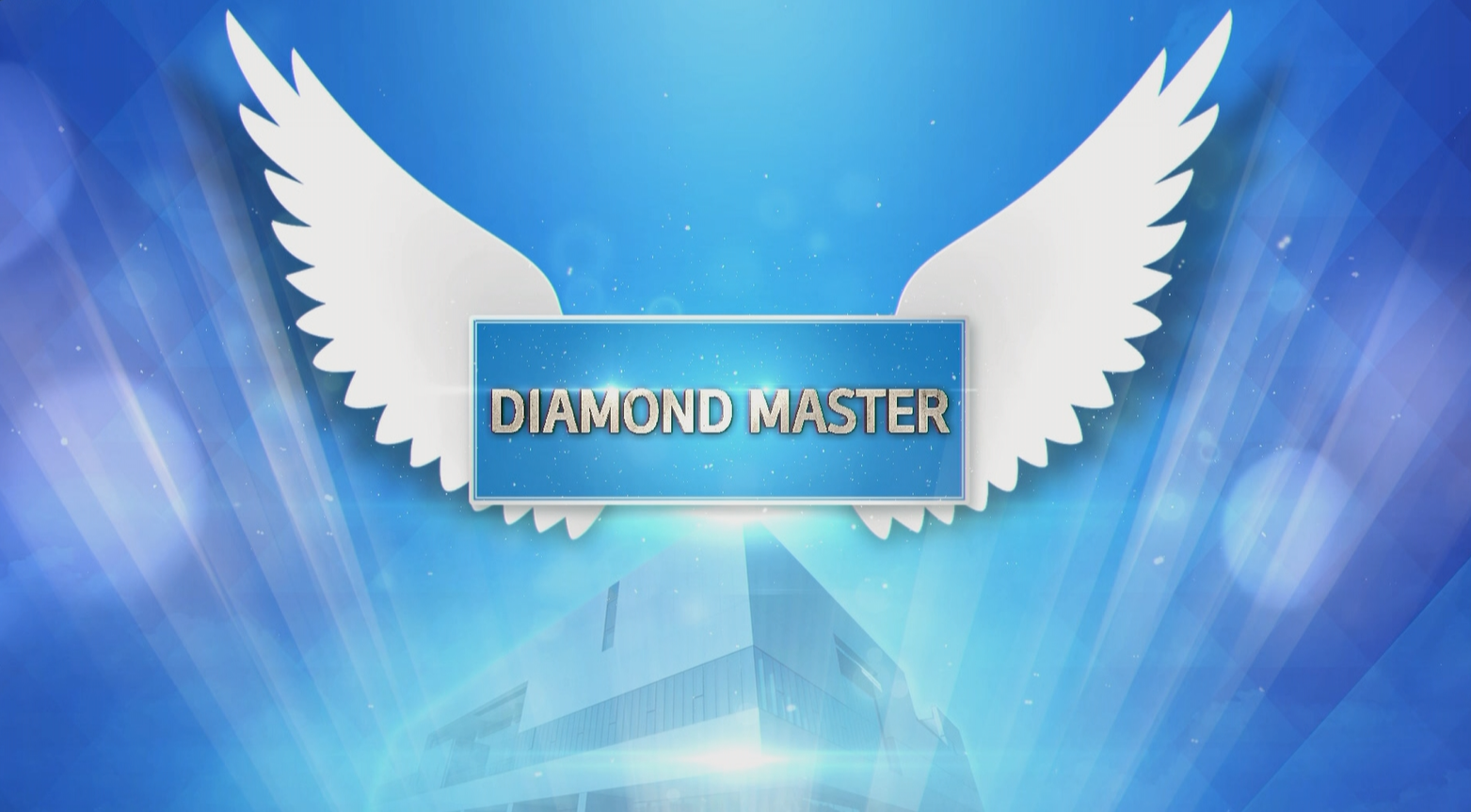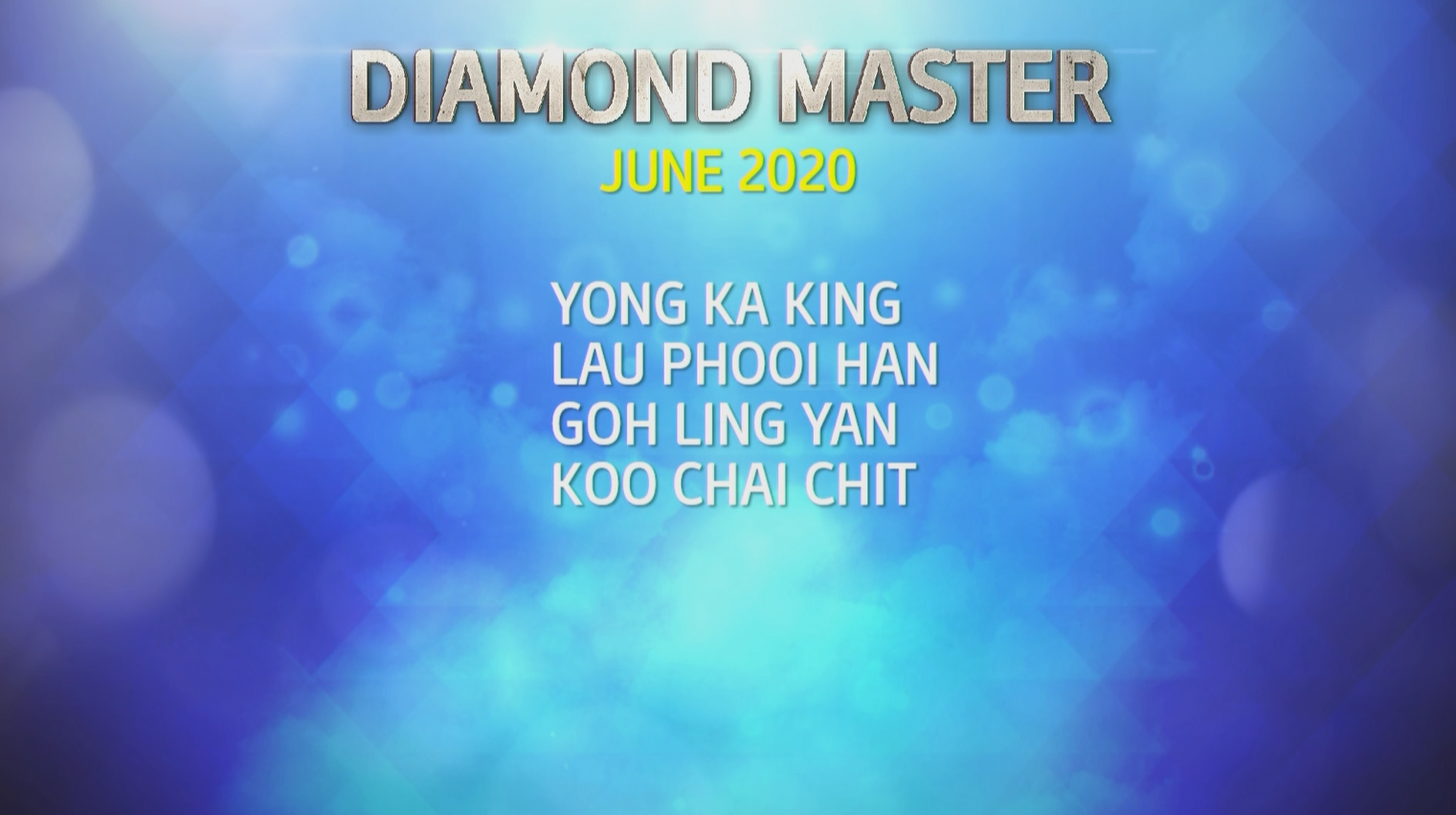 ​
In June 2020, a total of 4 members have been promoted to Diamond Master.
在2020年6月,总共有4名成员被提升为钻石大师。
Seramai 4 ahli telah dinaikkan pangkat ke Diamond Master bagi bulan Jun 2020.
Ascennie Goh, Diamond Master received the recognition and award. (She and Meraldine are twins).
Ascennie Goh, 钻石大师代表获得了认可和奖励 (她和Meraldine是双胞胎姐妹)。
Ascennie Goh, Diamond Master menerima penghargaan dan anugerah (Beliau dan Meraldine merupakan adik beradik kembar)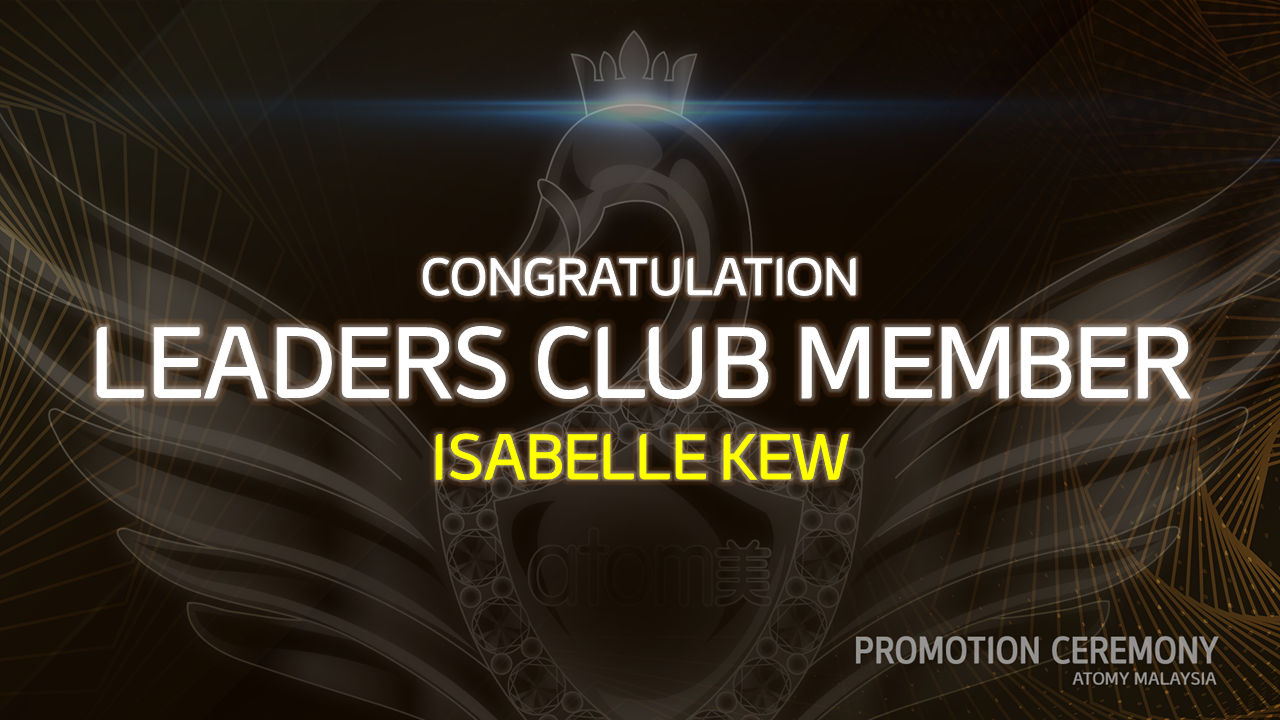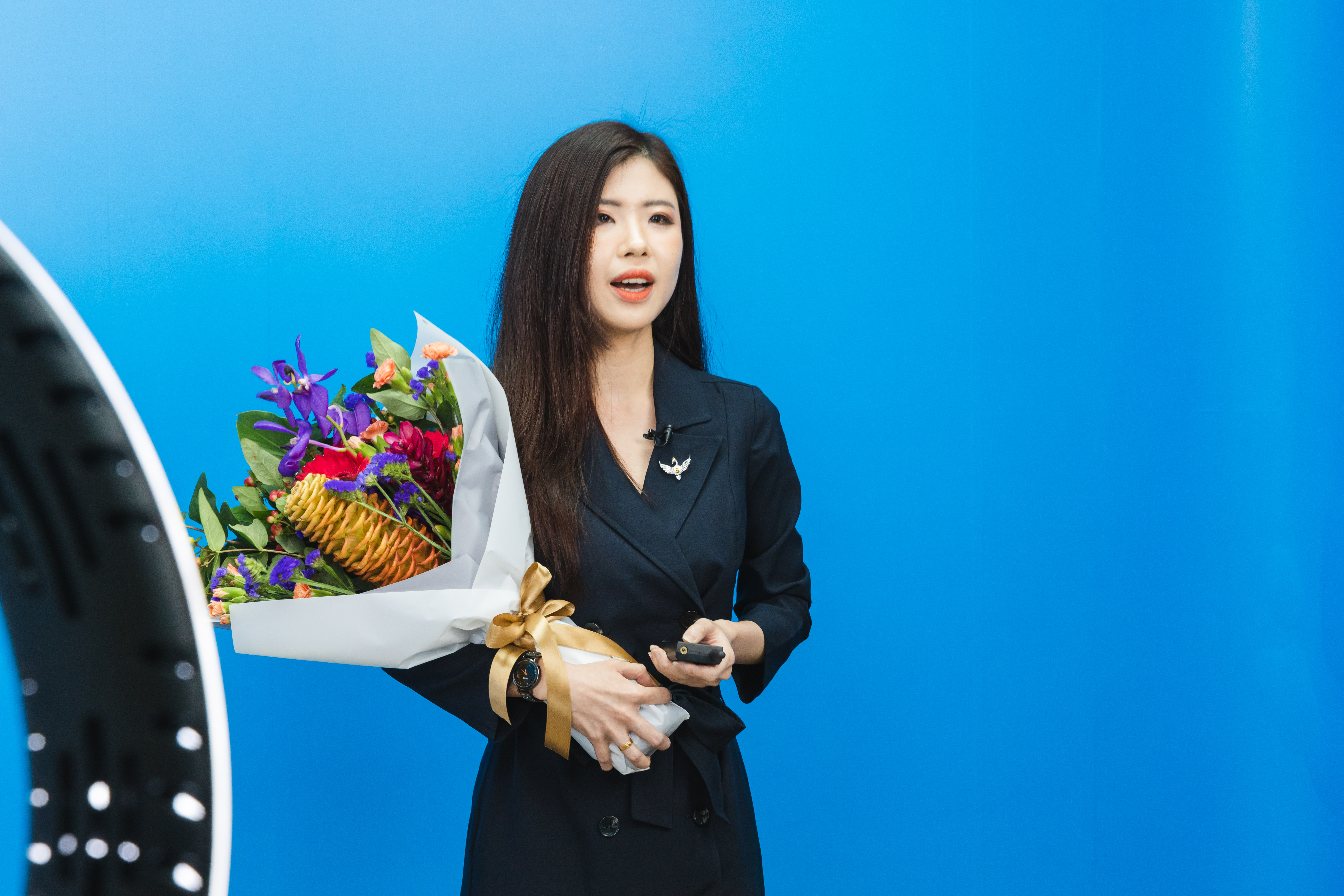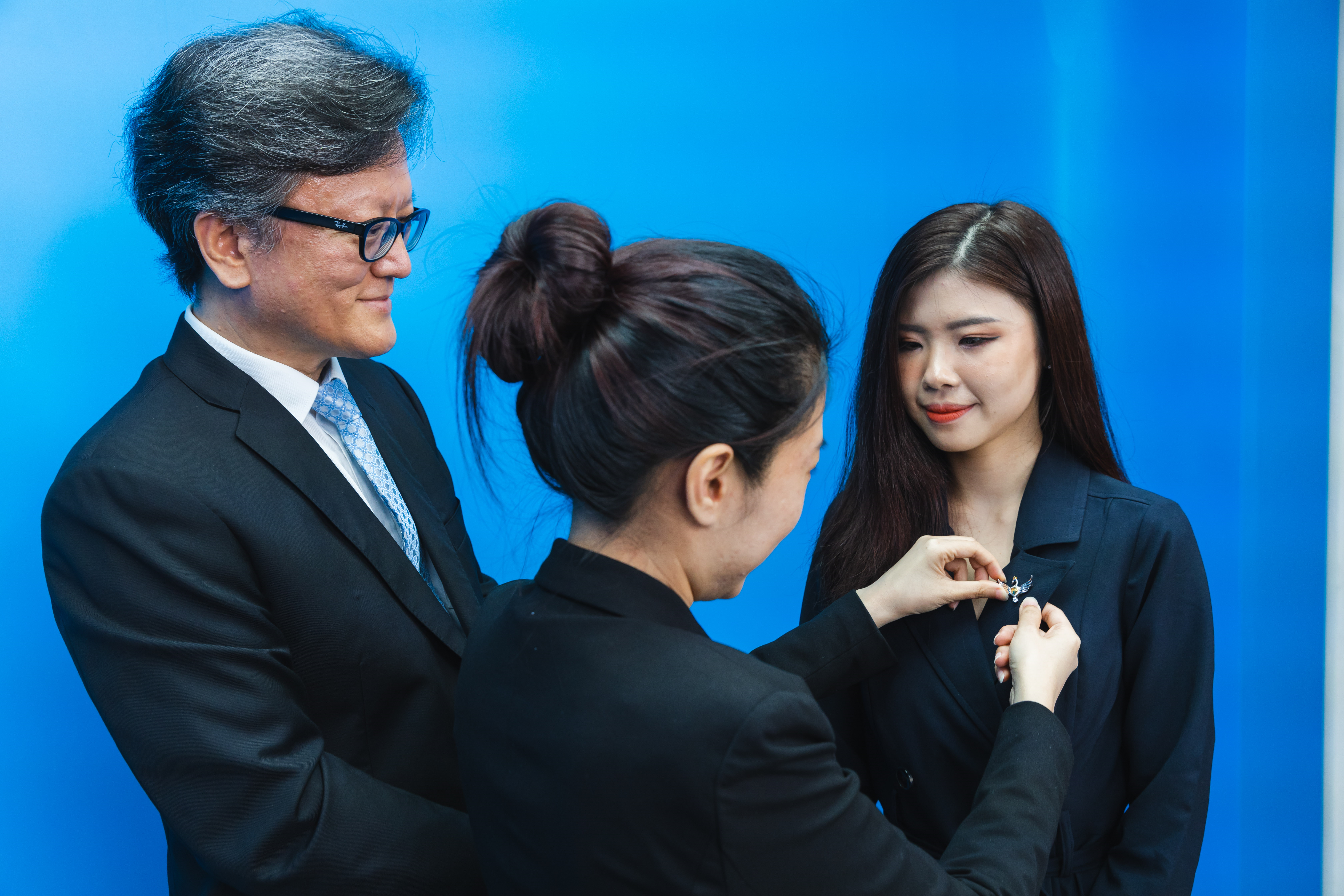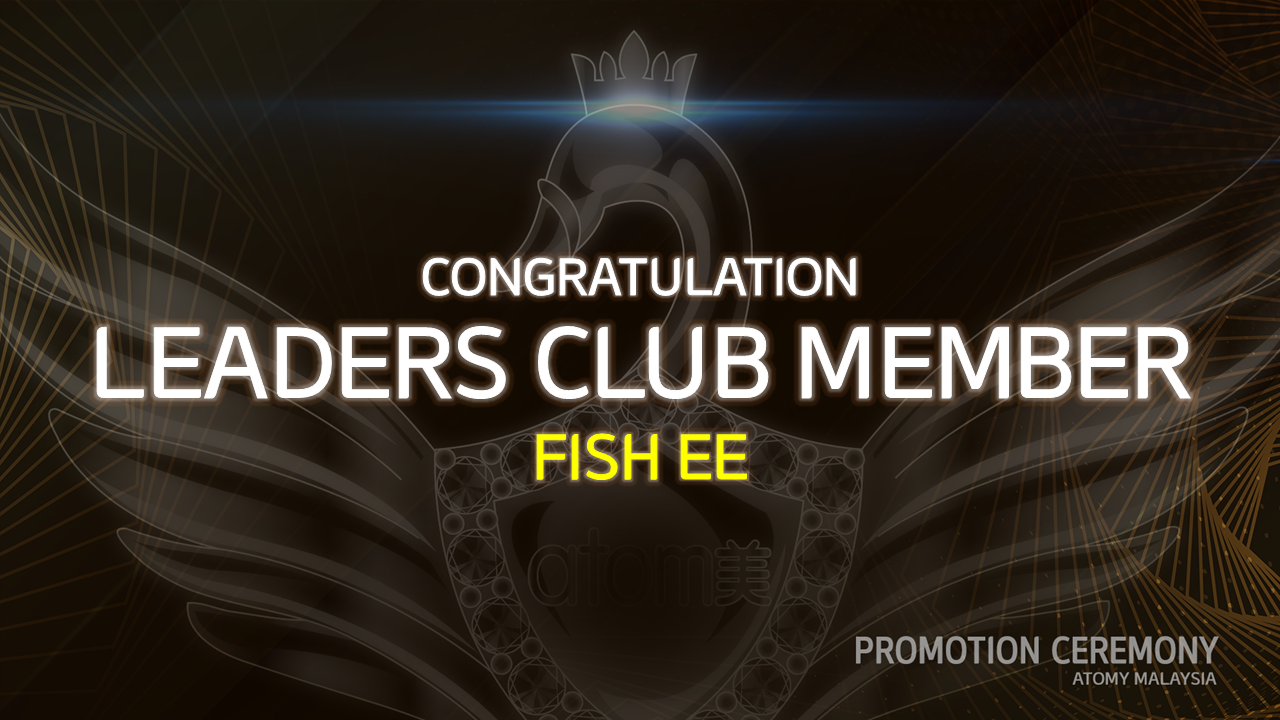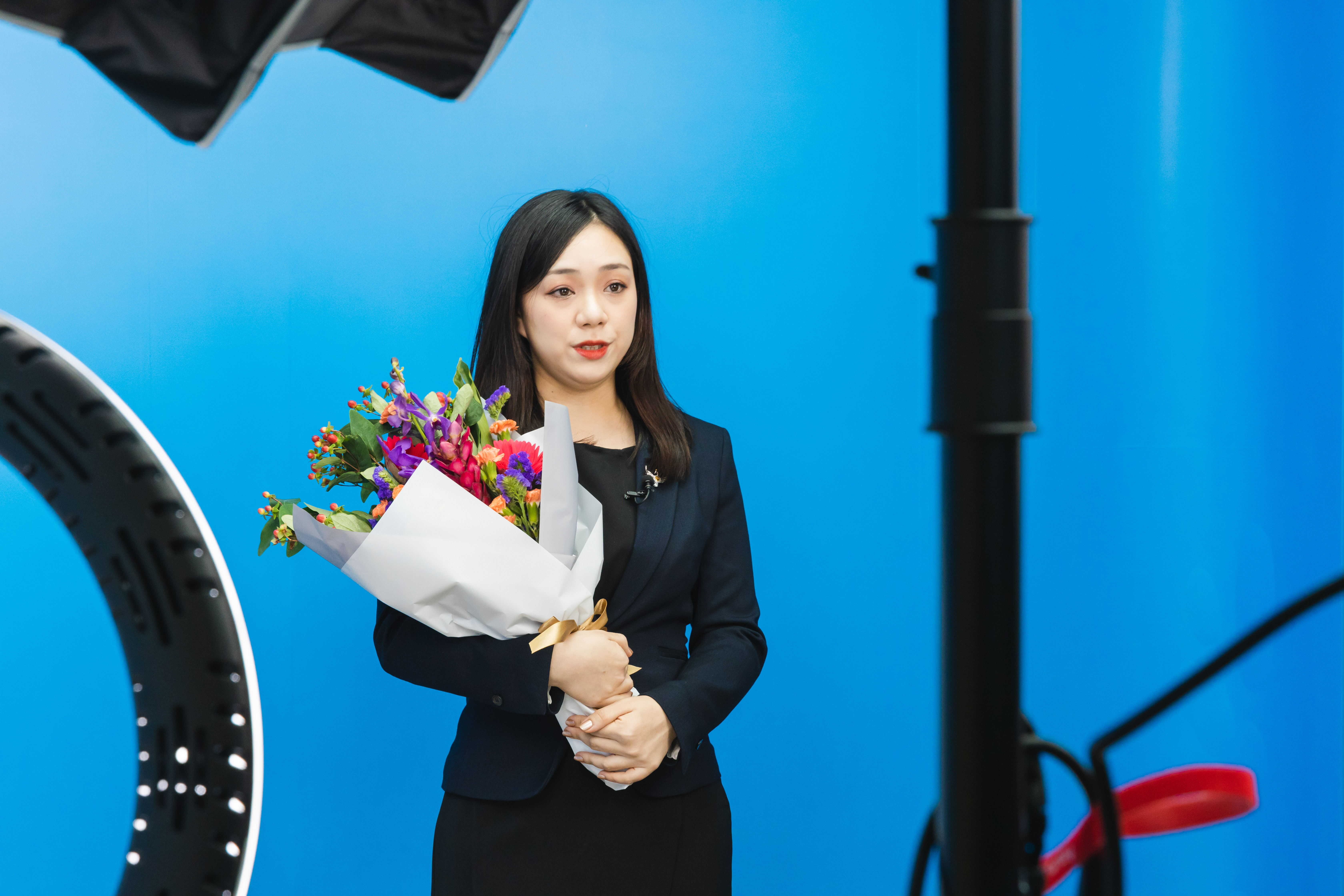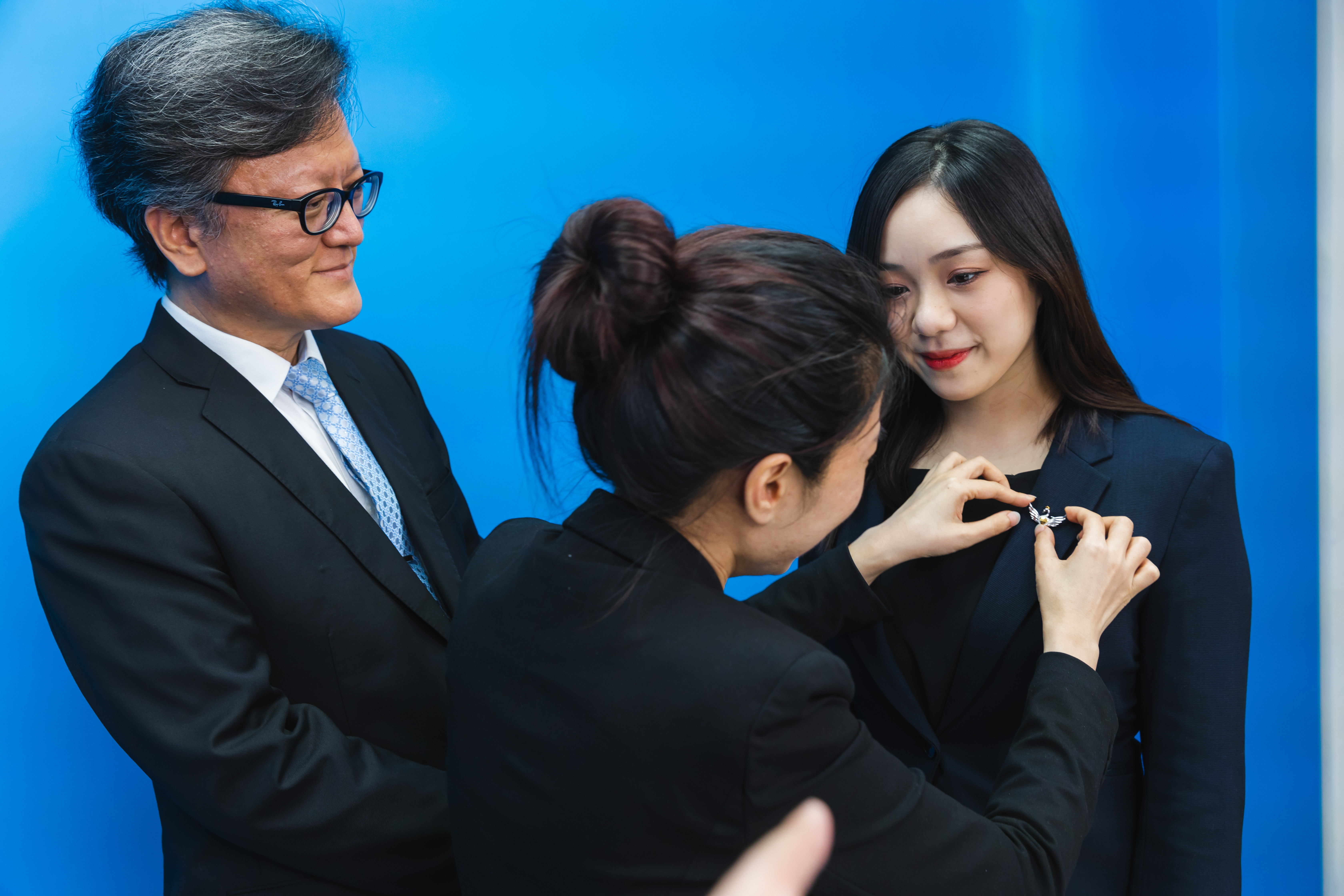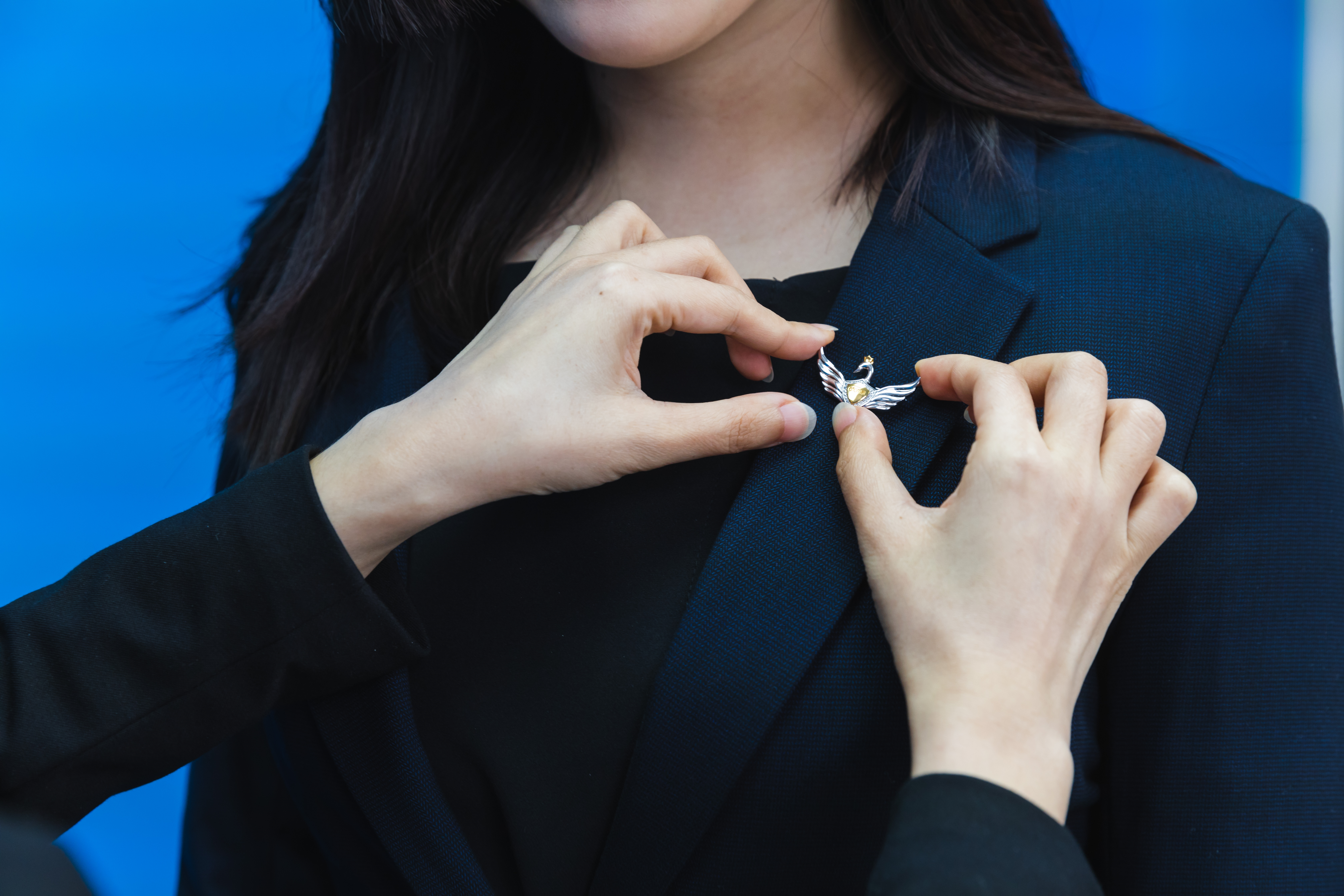 Welcomes to our newest Leaders Club members, Isabelle Kew SRM and Fish Ee SRM. Both received the awards and recognitions during the prestigious 'Leaders Pin' ceremony. For information, Isabelle Kew works very hard to changes her life. Despite the various obstacles and disappointments, in the end, she managed to achieve his dreams.
欢迎我们最新的领袖俱乐部成员Isabelle Kew 玫瑰大师和Fish Ee 玫瑰大师。两人都在享有盛名的"天鹅别针"仪式上获这份荣耀。尽管遇到了种种障碍和挫折,但是为了实现自己的梦想, Isabelle Kew努力地改变自己的生活。而最后,她终于成功达到愿望。
Selamat datang ahli Leaders Club Malaysia yang terbaharu, Isabelle Kew SRM dan Fish Ee SRM. Kedua-duanya menerima penghargaan serta anugerah di upacara 'Leaders Pin'. Untuk makluman, Isabelle Kew merupakan seorang yang gigih dan berusaha kuat dalam mengubah hidupnya. Walaupun pelbagai rintangan dan kekecewaan yang beliau harungi dan hadapi, namun akhirnya beliau berjaya mencapai impiannya dalam mengubah hidup.
Fish Ee is an iron lady who willing to spend most of her precious time by working just to support her family that previously lived a difficult life. Being as Atomian is the right choice for her because she can spend lots of time with her beloved family while earning passive income from Atomy's success system.
Fish Ee是一位铁娘子,她愿意花费大部分宝贵的时间只是为了养家糊口。成为艾家人是她的正确选择,因为现在的她可以与心爱的家人度过更多的时光,同时可以从艾多美的成功系统中获得被动收入。
Manakala Fish Ee pula seorang wanita besi yang sanggup menghabiskan waktunya dengan bekerja untuk menyara keluarganya yang sebelum ini hidup susah. Menganggotai Atomy merupakan pilihan tepat kerana beliau dapat meluangkan masanya bersama keluarga sambil meraih pendapatan pasif daripada sistem kejayaan Atomy.
During the seminar, our versatile emcee, Finics Yong also announced the Poll Reward which was made in three sessions; at the beginning, break time and also at the end of the seminar. Members just need to answer a simple question and whoever answered it correctly and fast, they will stand a chance to win the luxury rewards.
在研讨会期间,我们多才多艺的主持人Finics Yong也宣布了三阶段的问答竞赛奖励分别在研讨会开始,休息时段和结束时段出现。只需要在最短时间内正确地回答简单的问题,都将有机会赢得丰厚的奖励。
Semasa seminar, pengacara serba boleh di Atomy Malaysia, Finics Yong juga mengumumkan Poll Reward yang dilakukan pada tiga sesi iaitu pada; permulaan, waktu rehat dan juga di penghujung seminar. Ahli dikehendaki menjawab beberapa soalan mudah dengan pantas dan pemenang berpeluang memenangi hadiah lumayan yang disediakan.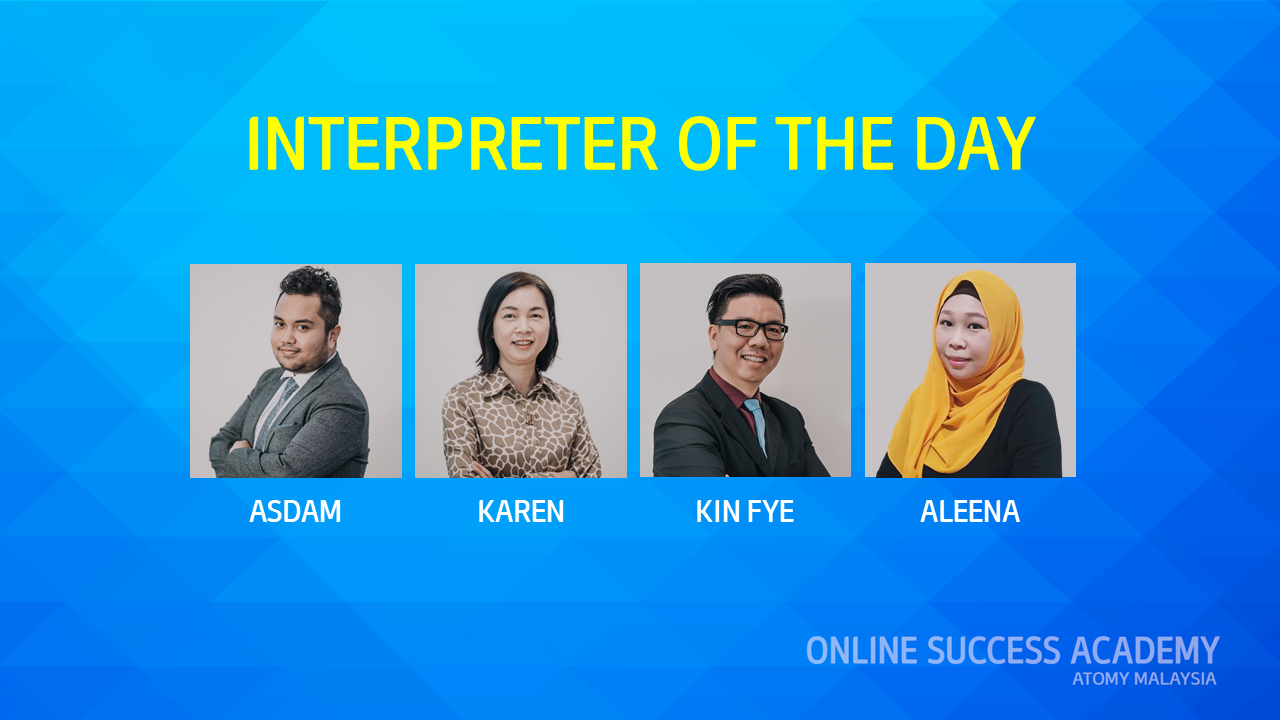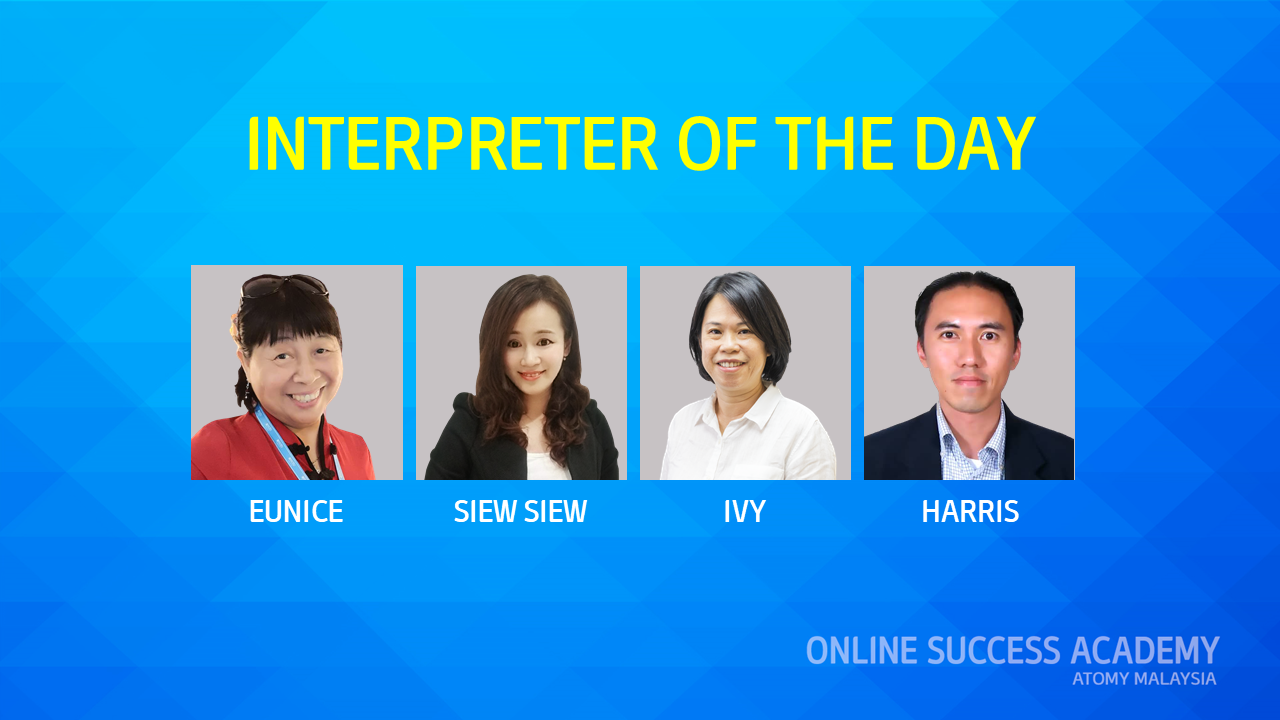 For this July Online Success Academy seminar, we have great, highly-experienced and outstanding translators and they are:
对于今年7月线上成功学院,我们有一群经验丰富,杰出的翻译班底,他们是:
Untuk seminar Online Success Academy Julai ini, kami mempunyai pasukan penterjemah bahasa yang hebat, berpengalaman dan menakjubkan dan mereka ialah:
Interpreter 翻译员
Penterjemah
- Asdam, Karen, Kin Fye, Aleena, Eunice, Siew Siew, Ivy, Harris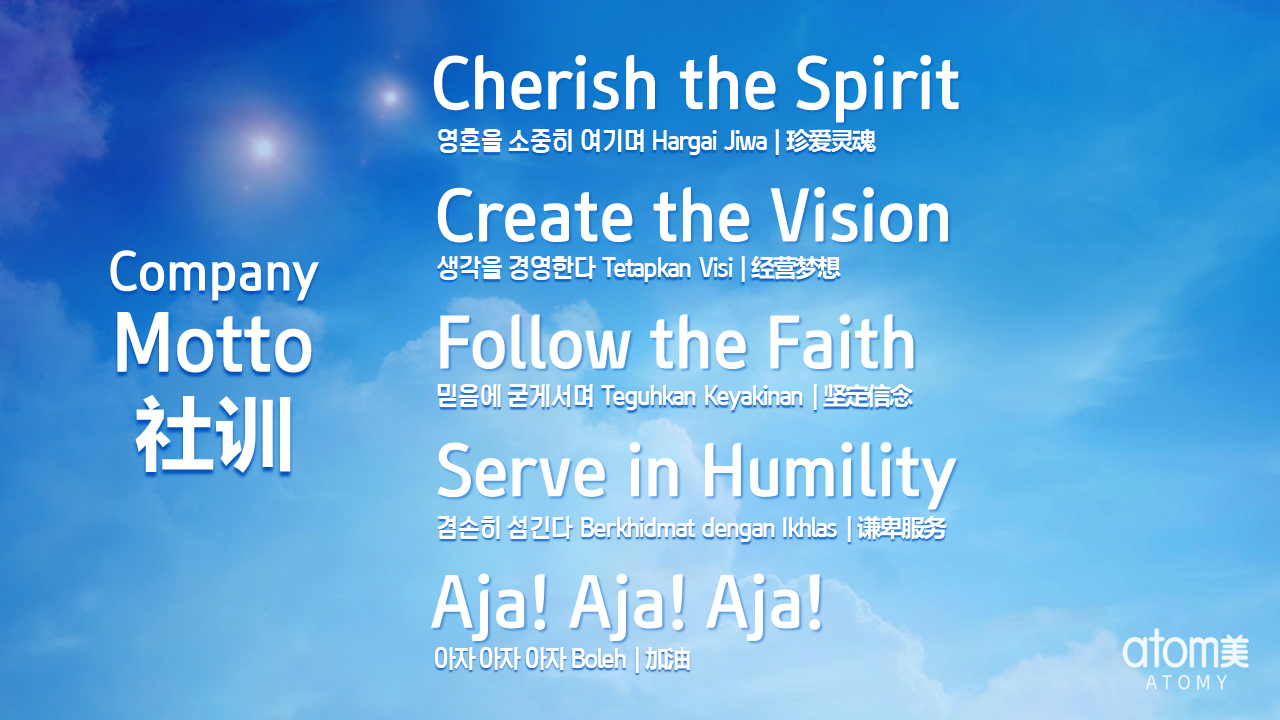 The Atomy Malaysia Online Success Academy ended with Company Motto | 艾多美马来西亚线上成功学院在公司社训下完美落幕 | Success Academy Atomy Malaysia Online berakhir dengan Moto Syarikat
Wait for our next Atomy Online Success Academy. Surely, it's more different than before. More fresh, great and informational content just for you.
敬请期待我们下一届的艾多美线上成功学院。当然,它将比之前不同。更多新颖,优质和参考性内容在等着您。
Nantikan Seminar Success Academy online yang akan datang. Pastinya lain daripada yang lain. Kandungan yang lebih segar, mantap dan lebih berinformasi, hanya untuk anda !!!