ARTICLE
Atomy Malaysia Online Success Academy, June 2020
Atomy Malaysia Online Success Academy, June 2020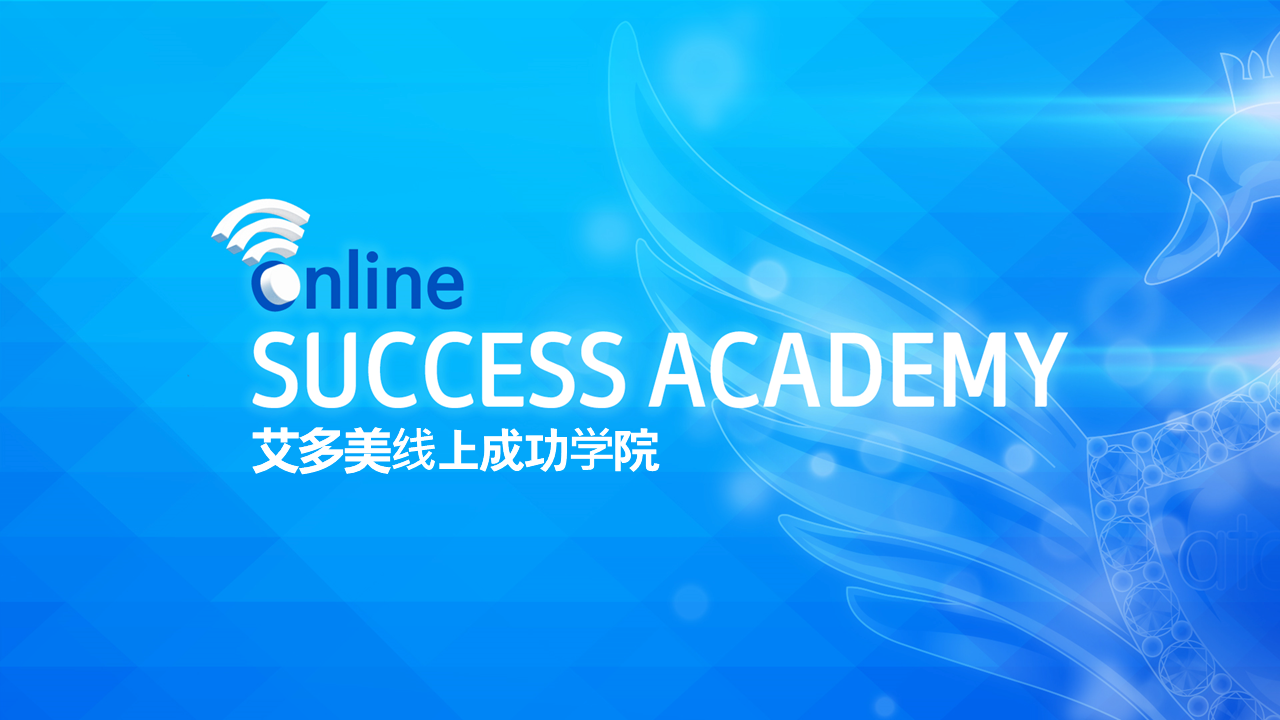 ATOMY MALAYSIA 2ND ONLINE SUCCESS ACADEMY (JUNE 2020)
艾多美·马来西亚第2届线上成功学院(2020年6月)
SUCCESS ACADEMY ATOMY MALAYSIA ONLINE KALI KEDUA (JUN 2020)
Date | 日期 | Tarikh : Saturday, 20th June 2020
Time | 时间 | Waktu : 2.00pm-6.00pm
Venue | 平台 | Tempat: Online Zoom Webinar
Attendees | 出席人数 | Kehadiran: 4,340 pax


On Saturday, June 20th, the 2nd Online Success Academy Seminar was successfully held. The seminar that was held via Zoom Webinar had attracted about 4,340 participants. For information, currently, the situation of the COVID-19 epidemic has been under control and all sectors of the economy was allowed to opened via implementation of the RMCO by the government, but this seminar was still held online due to the risk of the outbreak.

6月20日,星期六,成功举办了第二届在线成功学院研讨会。通过Zoom网络研讨会举行的研讨会吸引了大约4,340名参与者。作为参考,目前,新冠肺炎的状况已得到控制,政府通过实施有条件管制令允许开放所有经济领域,但是由于爆发的风险该研讨会仍会在线上举行。

Pada Sabtu 20 Jun 2020 yang lalu, telah berlangsung Seminar Success Academy buat kali ke-2. Seminar yang berlangsung menerusi Zoom Webinar ini telah menarik minat kira-kira 4,340 peserta. Untuk makluman, terkini situasi wabak COVID-19 telah terkawal dan kesemua sektor ekonomi telah dibuka menerusi pelaksanaan PKPP oleh kerajaan, namun seminar kali ini masih berlangsung secara online berikutan risiko penularan wabak tersebut.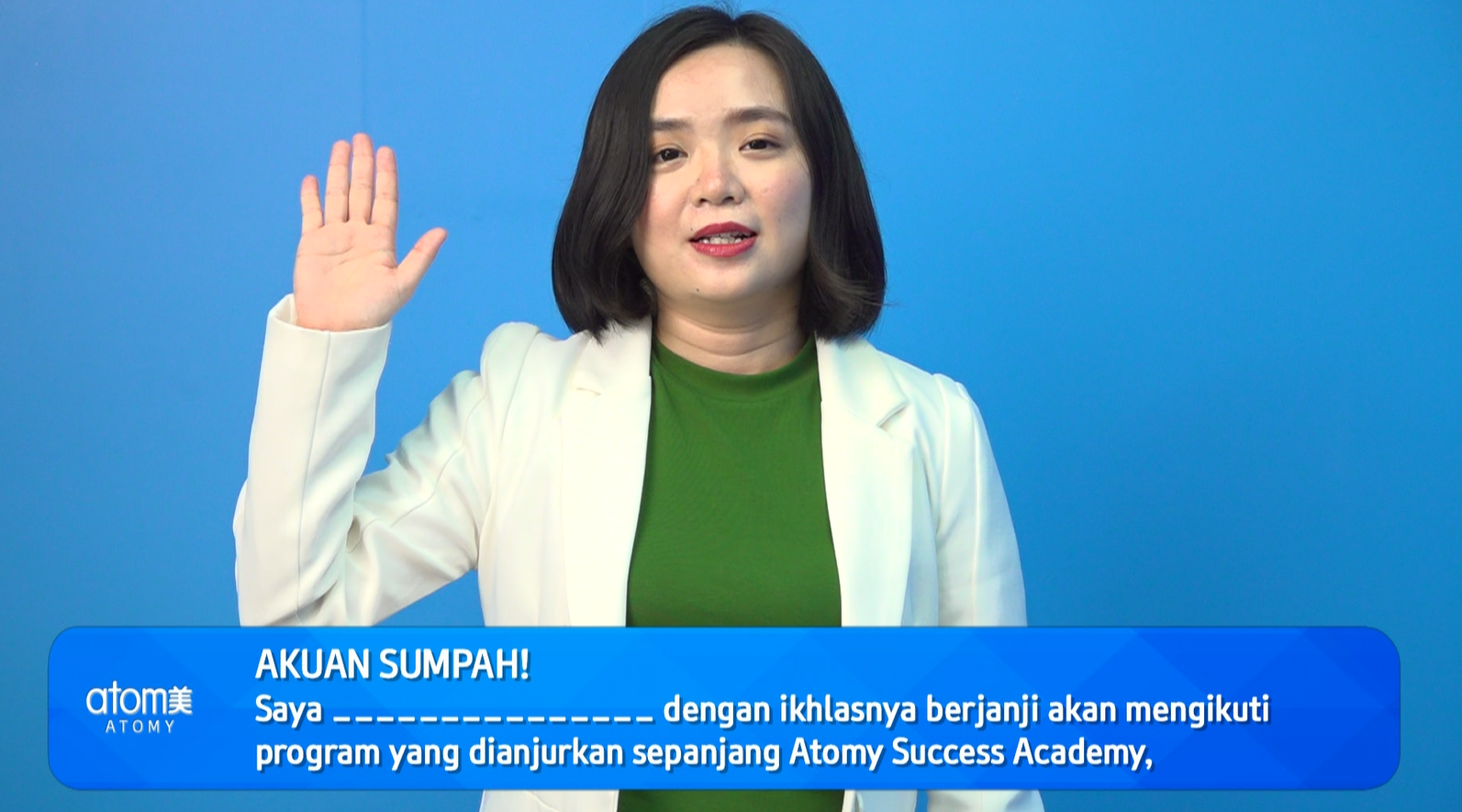 COMPANY MOTTO & OATH
Reading of Oath by Emcee | 司仪宣誓宣读 | Ikrar Akuan Sumpah oleh pengacara –Finics Yong, Sales Master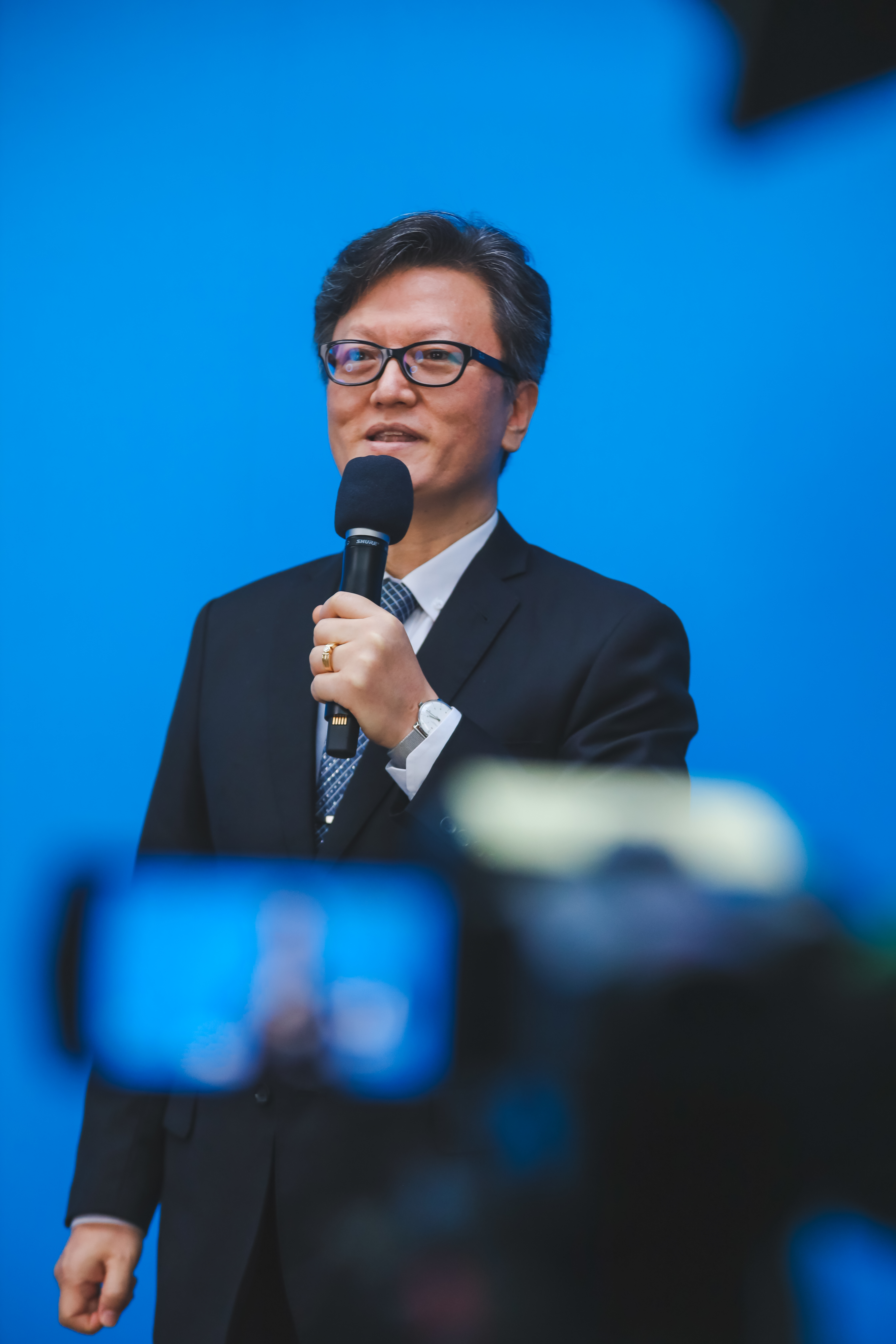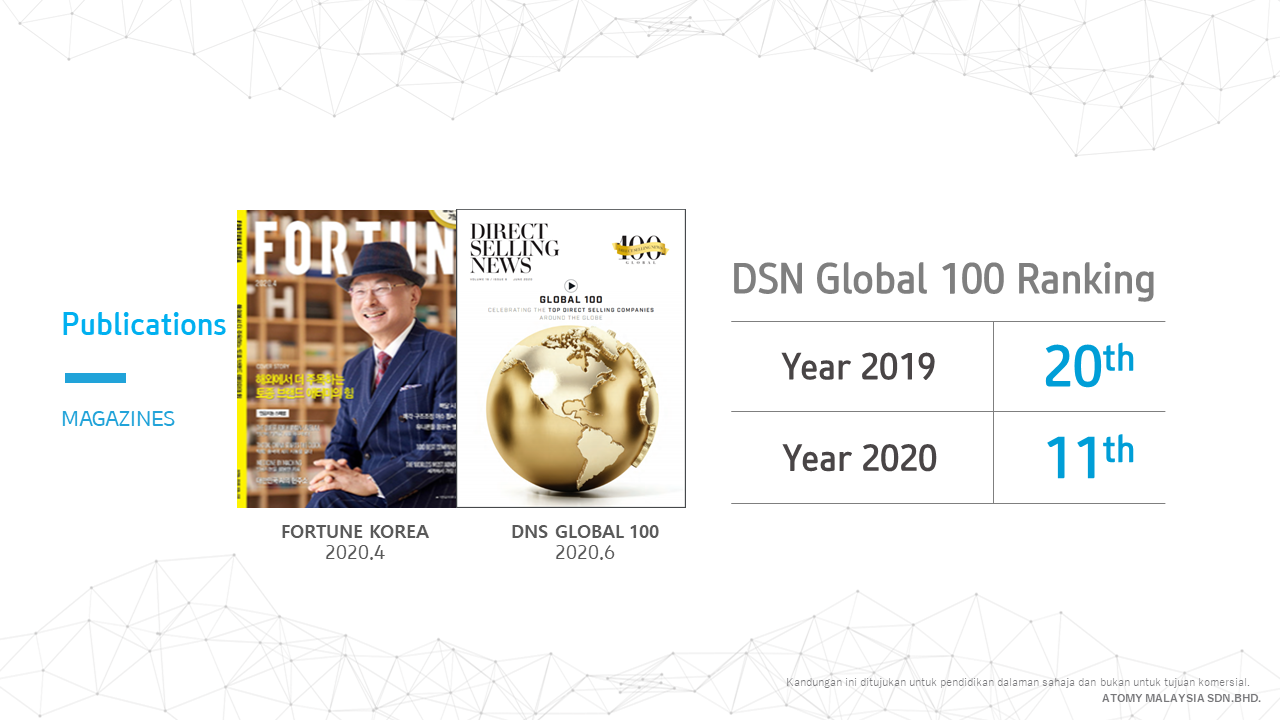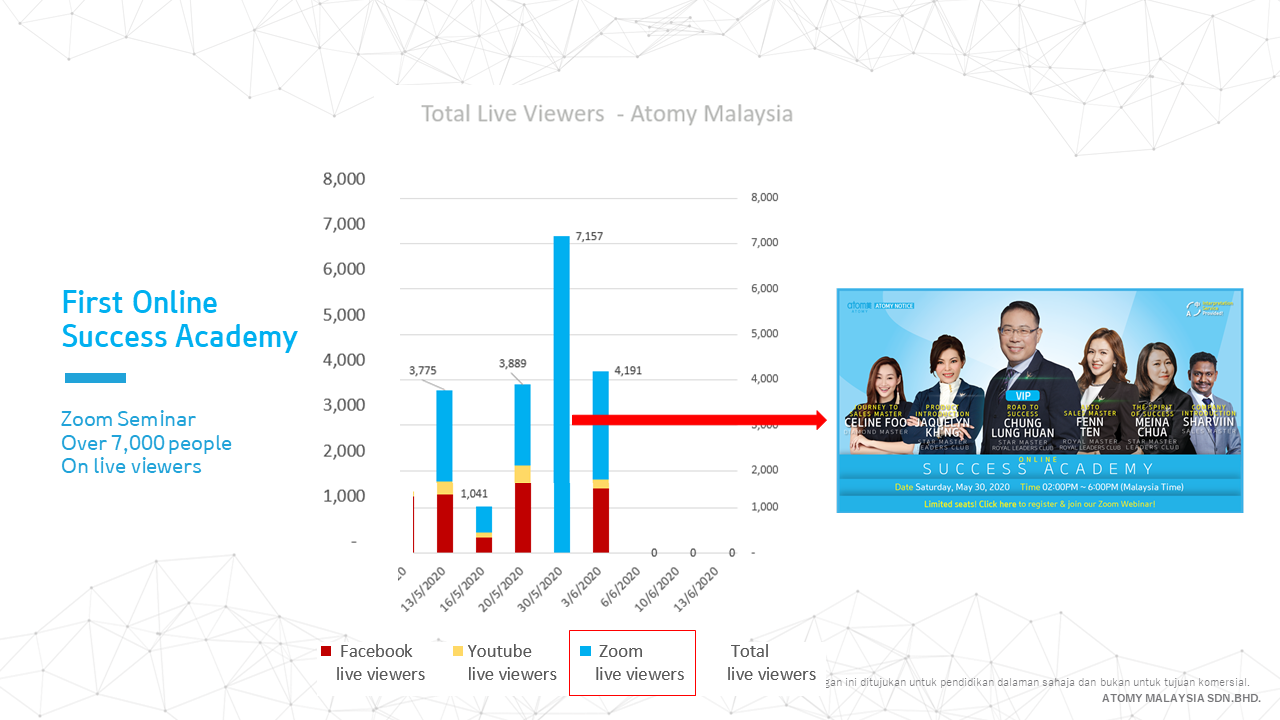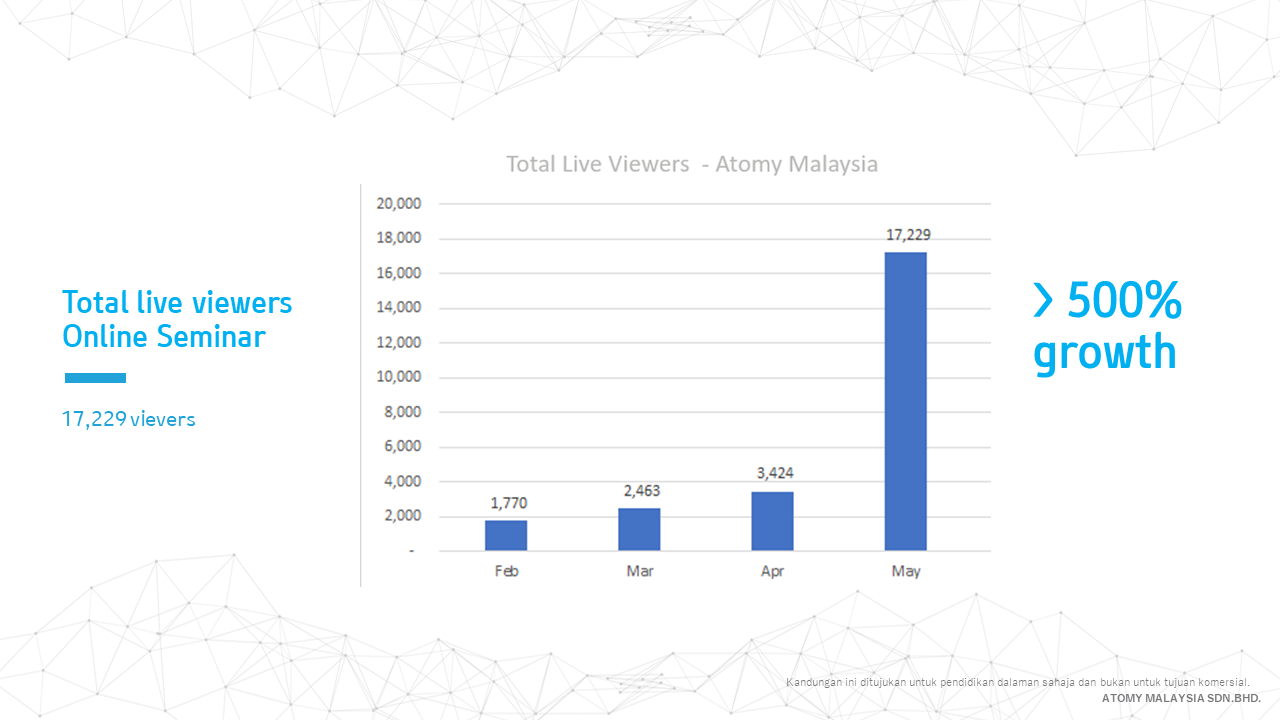 Greeting Speech | 致辞 | Kata-kata Aluan

Atomy Malaysia Country Manager, Mr Sewon Kim started the glorious seminar with his greeting speech. According to him, time fly by fast since it is now mid of 2020. For the records, in average Atomy hits RM22 millions of sales over the last five months. It is the result of hard works among members who are constantly striving to ensure the company success during these difficult times.

He added that Atomy has now been recognized by the international community. Last year Direct Selling News (DSN) recognized Atomy and ranked the company 11th in the 2020 international market compared to 20th place last year. Atomy also recorded sales of $ 1.37 billion in 14 markets worldwide, including Korea last year compared to $ 1.15 billion from the previous year. In the same report, Atomy achieved 13.9% growth among 10 other leading companies and was named 'Top 10 Companies With High Growth Rate'.

In the meantime, he said Atomy Malaysia was the only country who holds live seminars and it will not be broadcast on other social media platforms such as YouTube or Facebook. And the numbers of viewer spike about 500% higher than the previous month. Atomy Malaysia was also the only branch to record the highest number of live viewers in that seminar.

艾多美马来西亚地区经理Sewon Kim先生以致欢迎辞开始了这一光荣的研讨会。根据他的说法,时间飞逝,现在已经来到了2020年的中段。据记录,艾多美在过去五个月中的平均销售额达到2200万马币。这是会员们努力工作的结果,他们不断努力以确保公司在这些困难时期取得成功。

他补充说,艾多美现在已得到国际社会的认可。去年,直销新闻(DSN)认可了艾多美,并且在2020年国际市场上排名第11,相比去年该排名是在第20位。 艾多美在包括韩国在内的全球14个市场中也实现了13.7亿美元的销售额,而去年为11.5亿美元。在同一份报告中,艾多美在其他10家领先公司中实现了13.9%的增长,并被评为"高增长率前十家公司"。

同时,他说,马来西亚艾多美是唯一举办现场研讨会的国家,并且不会在YouTube或Facebook等其他社交媒体平台上播放。观众人数比上个月增加了约500%。马来西亚艾多美也是唯一在该研讨会中录制最多现场观众的分支机构。

Pengurus Besar Atomy Malaysia, Encik Sewon Kim telah memulakan seminar yang menakjubkan ini menerusi kata-kata aluannya. Menurut beliau, masa berlalu dengan amat pantas kerana kini sudah pun pertengahan 2020. Mengikut rekod, secara puratanya Atomy telah mencapai RM22 juta jualan bagi 5 bulan yang lalu. Ia merupakan hasil kerja keras di kalangan ahli yang sentiasa bertungkus lumus dalam memastikan kejayaan Atomy sewaktu masa yang sukar ini.

Katanya lagi, kini Atomy telah diiktiraf oleh masyarakat antarabangsa. Tahun lalu Majalah Direct Selling News (DSN) telah mengiktiraf Atomy dan meletakkan syarikat di tangga ke-11 bagi pasaran antarabangsa pada tahun 2020 berbanding di tangga ke-20 tahun lalu. Atomy juga telah mencatatkan penjualan $1.37 bilion di 14 pasaran di seluruh dunia, termasuk Korea tahun lalu berbanding $1.15 bilion pada tahun sebelumnya. Dalam laporan itu juga, Atomy berjaya mencatatkan pertumbuhan 13.9% di kalangan 10 syarikat terkemuka lain dan dinobatkan sebagai '10 Syarikat Teratas dengan Kadar Pertumbuhan Tinggi'.

Dalam pada itu, beliau berkata Atomy Malaysia merupakan satu-satunya negara yang mengadakan seminar secara live yang tidak akan disiarkan semula di platform lain di Youtube mahupun Facebook. Dan angka penonton mencatat peningkatan 500% berbanding bulan sebelumnya. Atomy Malaysia juga merupakan satu-satunya cawangan yang merekodkan angka tertinggi 'Live Viewer' pada online seminar tersebut.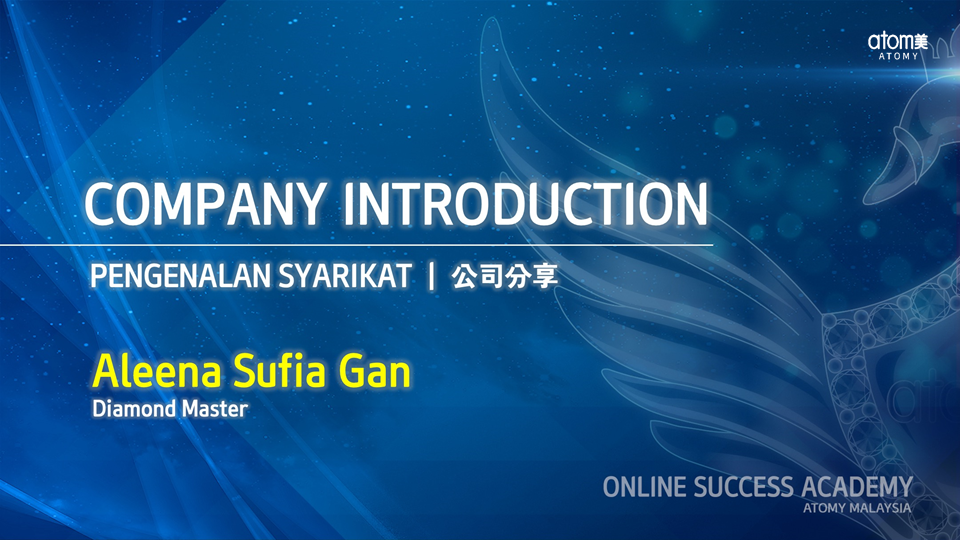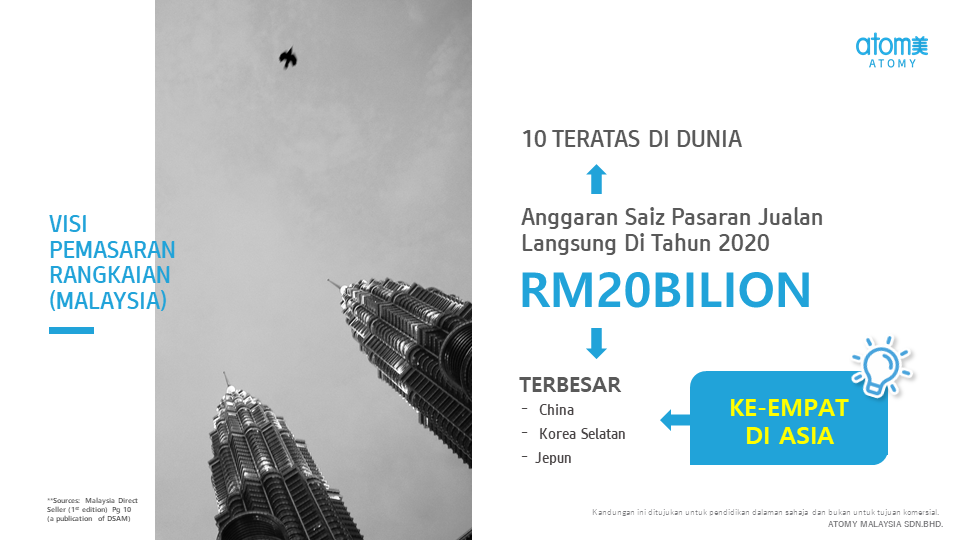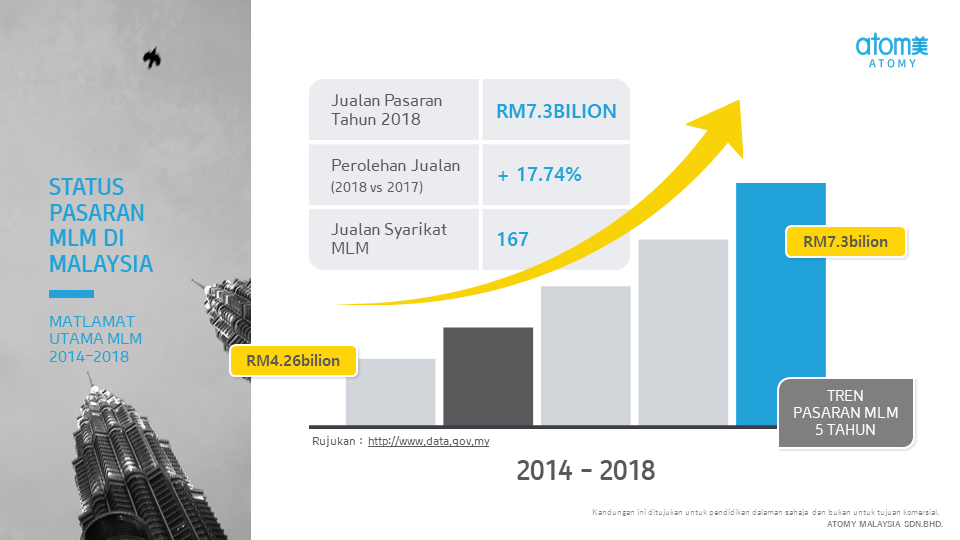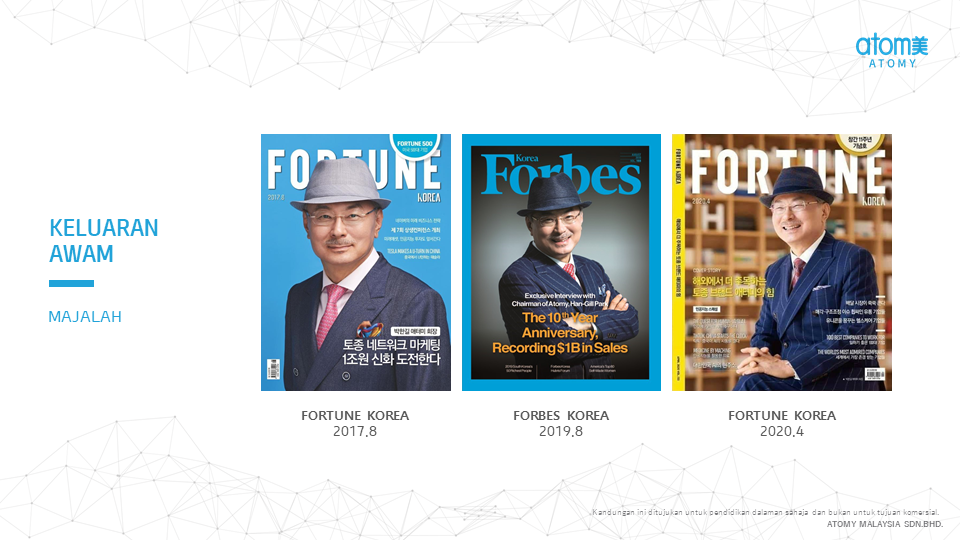 Company Introduction Lecture | 公司介绍演讲 | Ceramah Pengenalan Syarikat | - Aleena Sufia Gan Diamond Master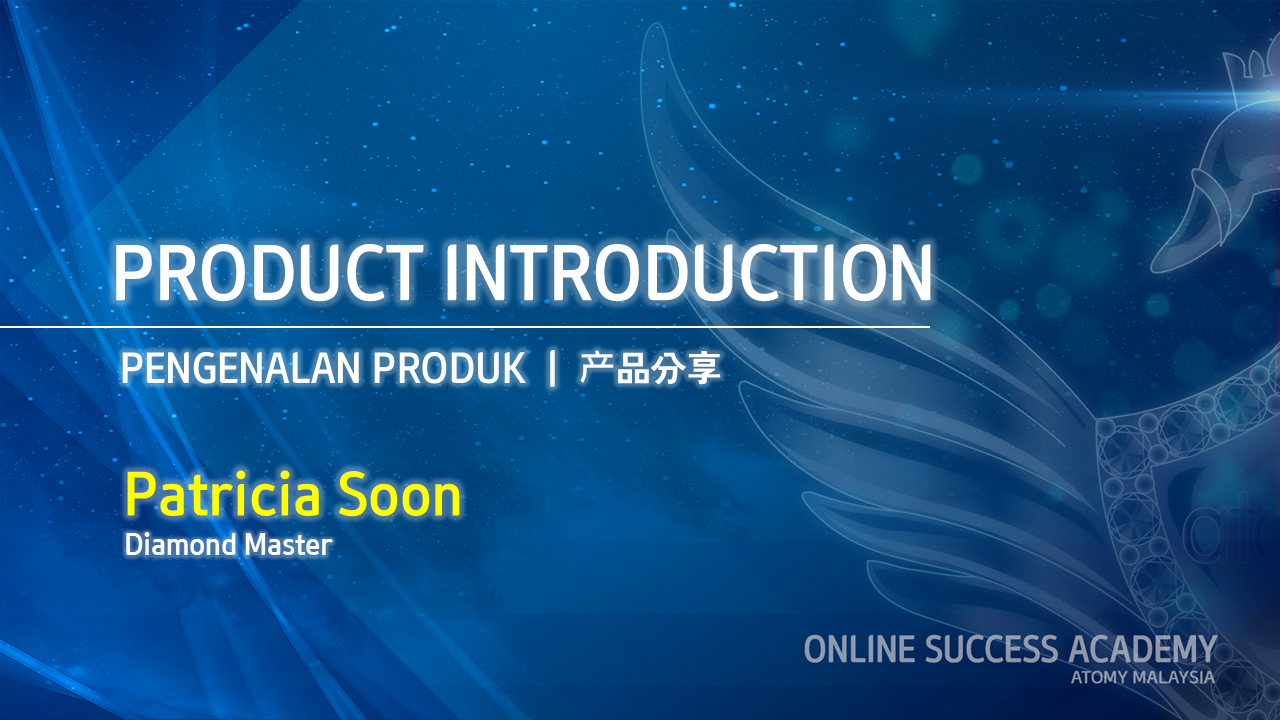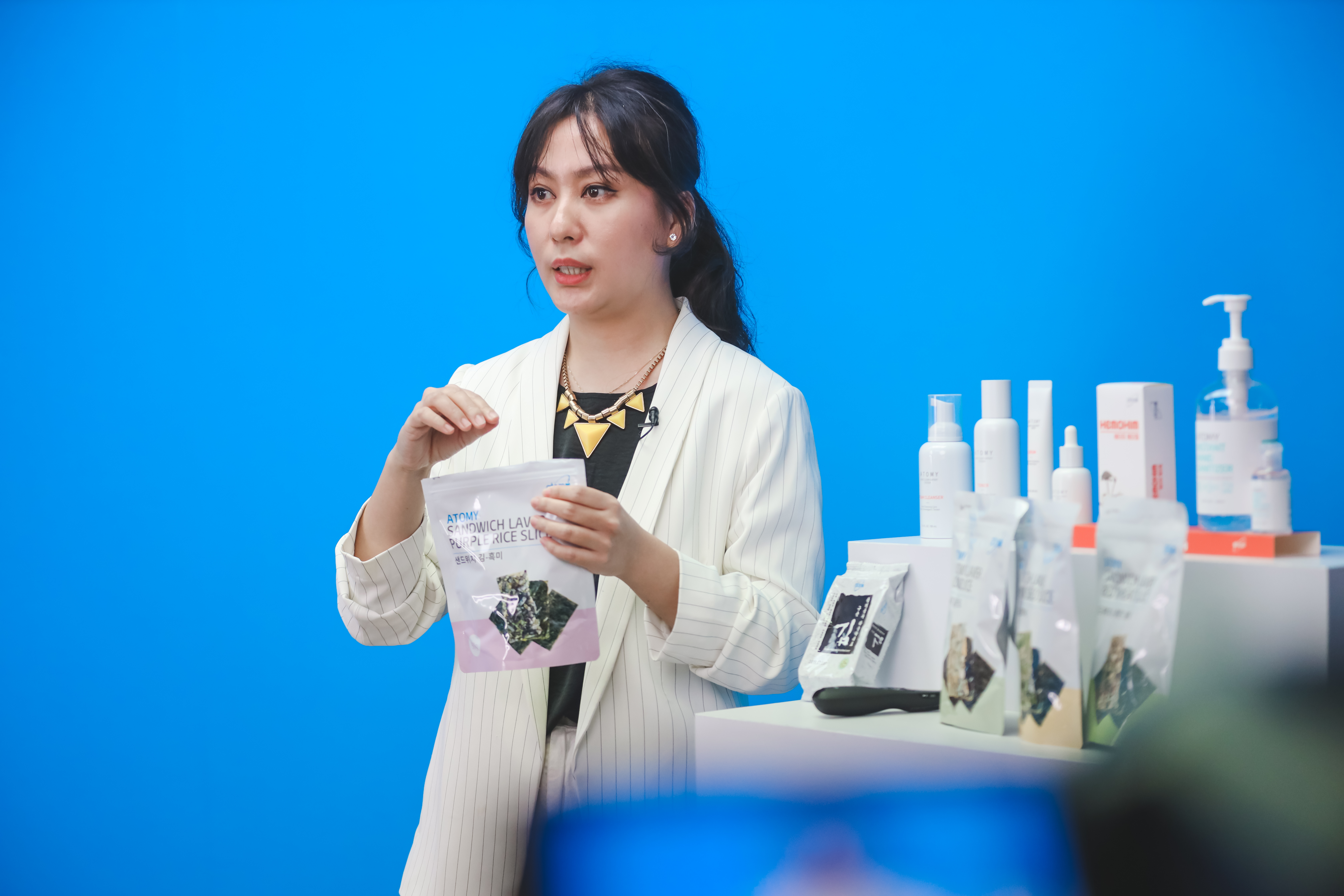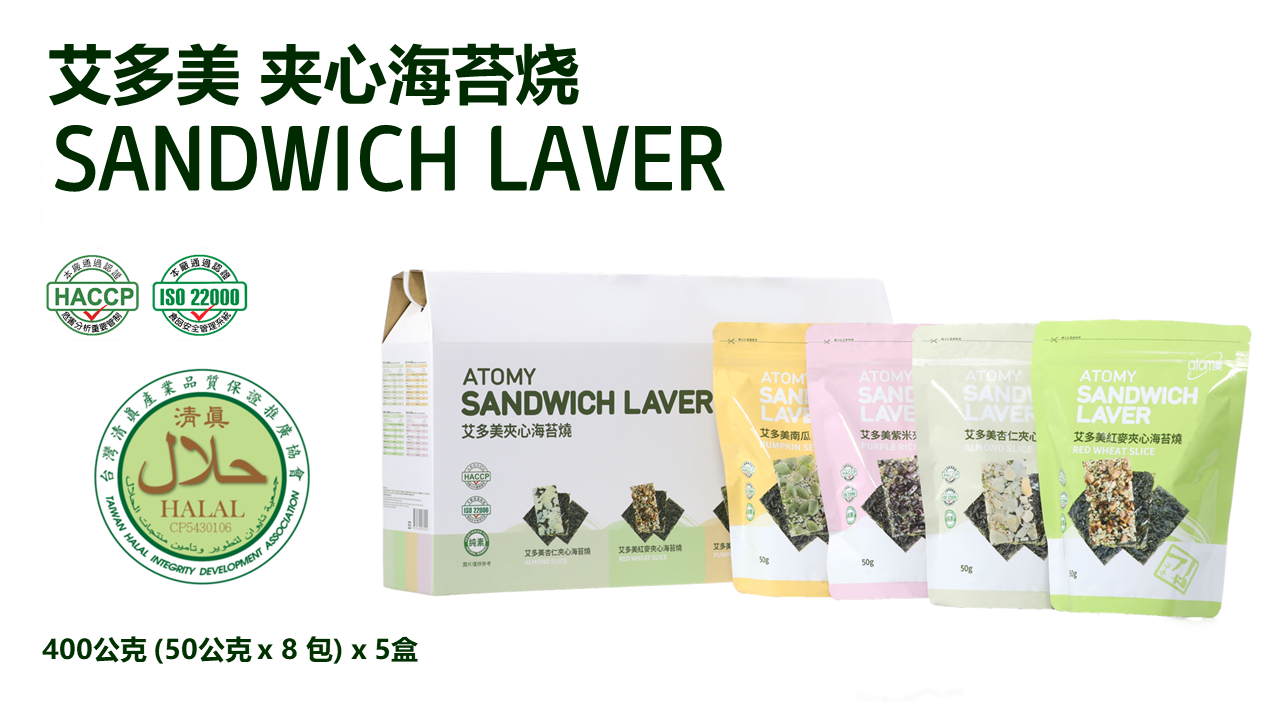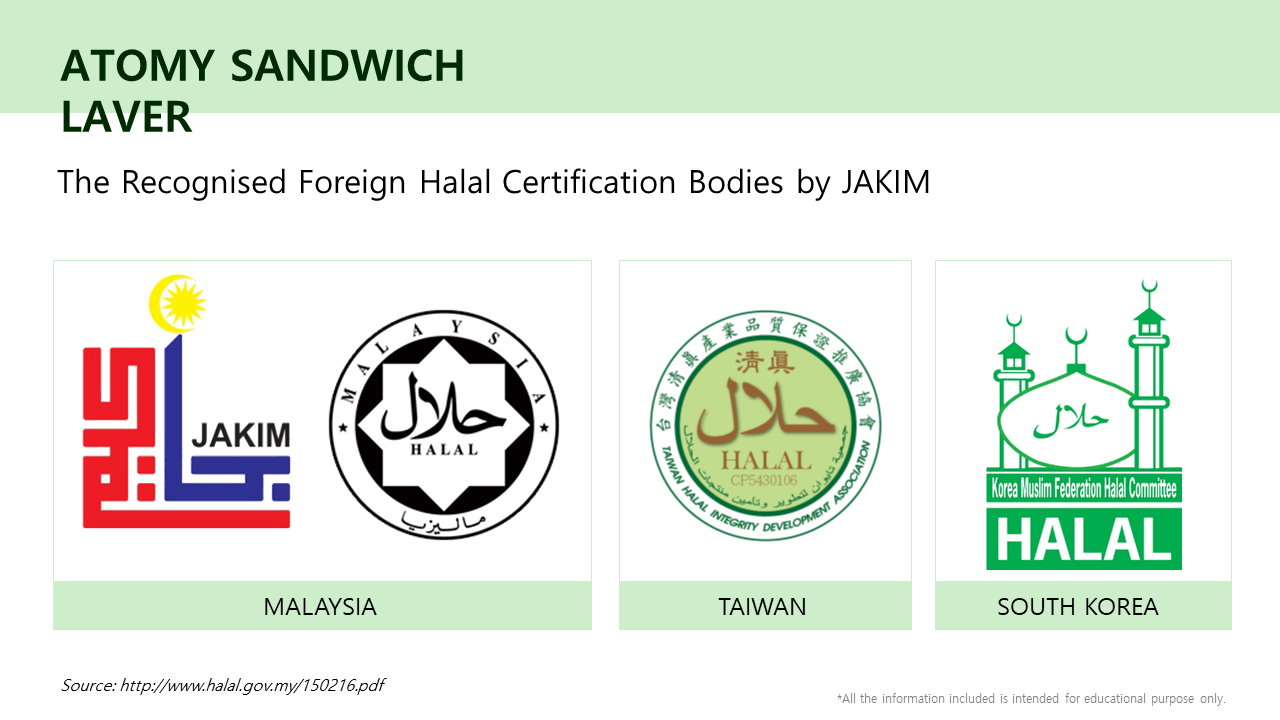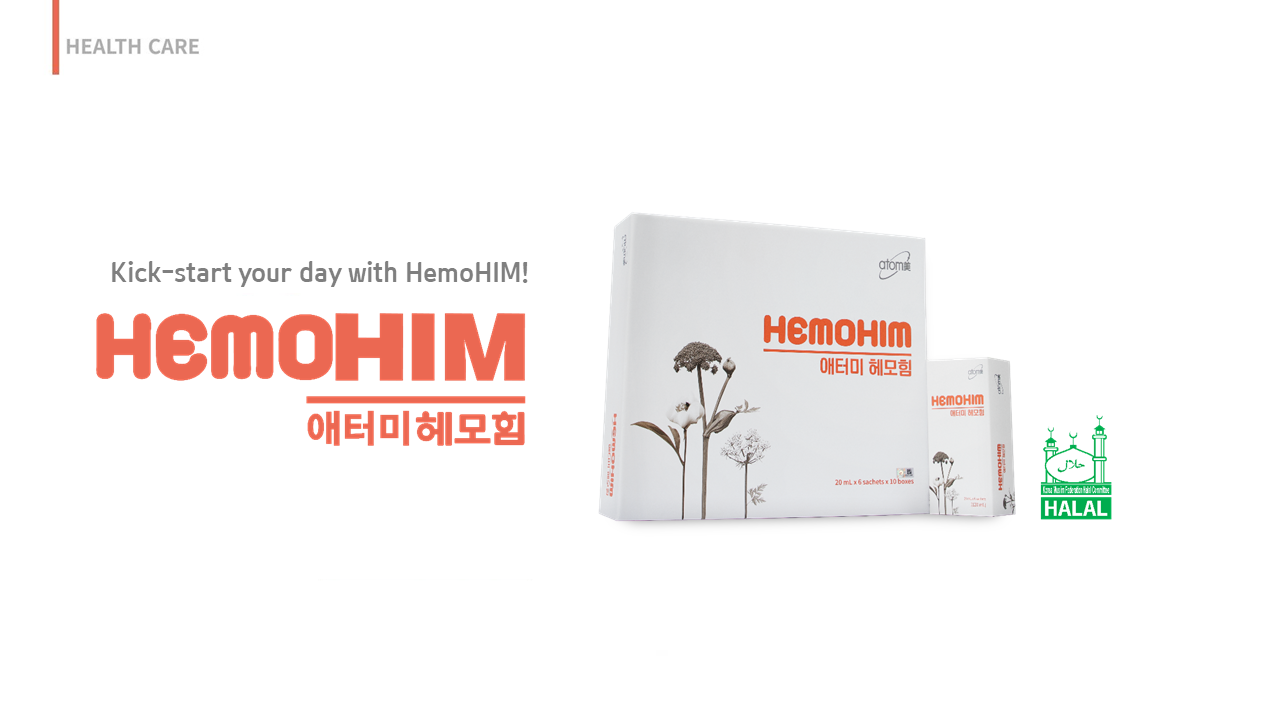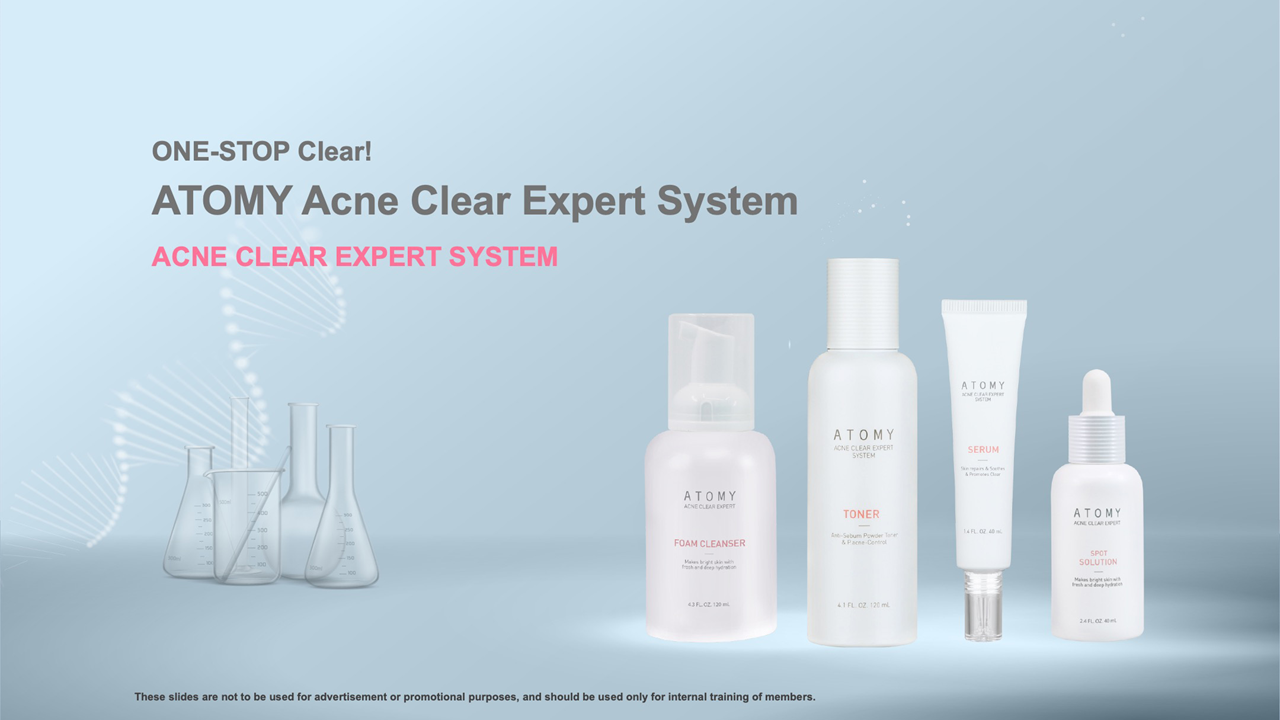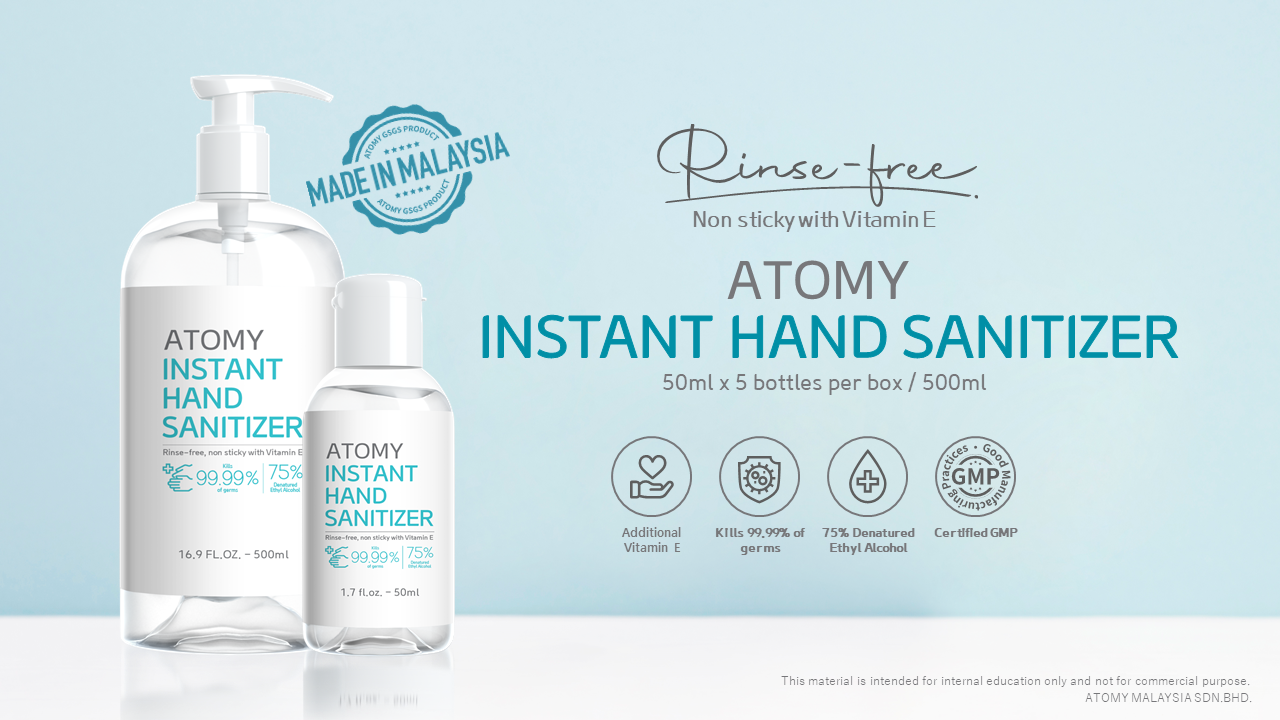 Product Introduction Lecture| 产品介绍讲座 | Ceramah Pengenalan Produk - Patricia Soon, Diamond Master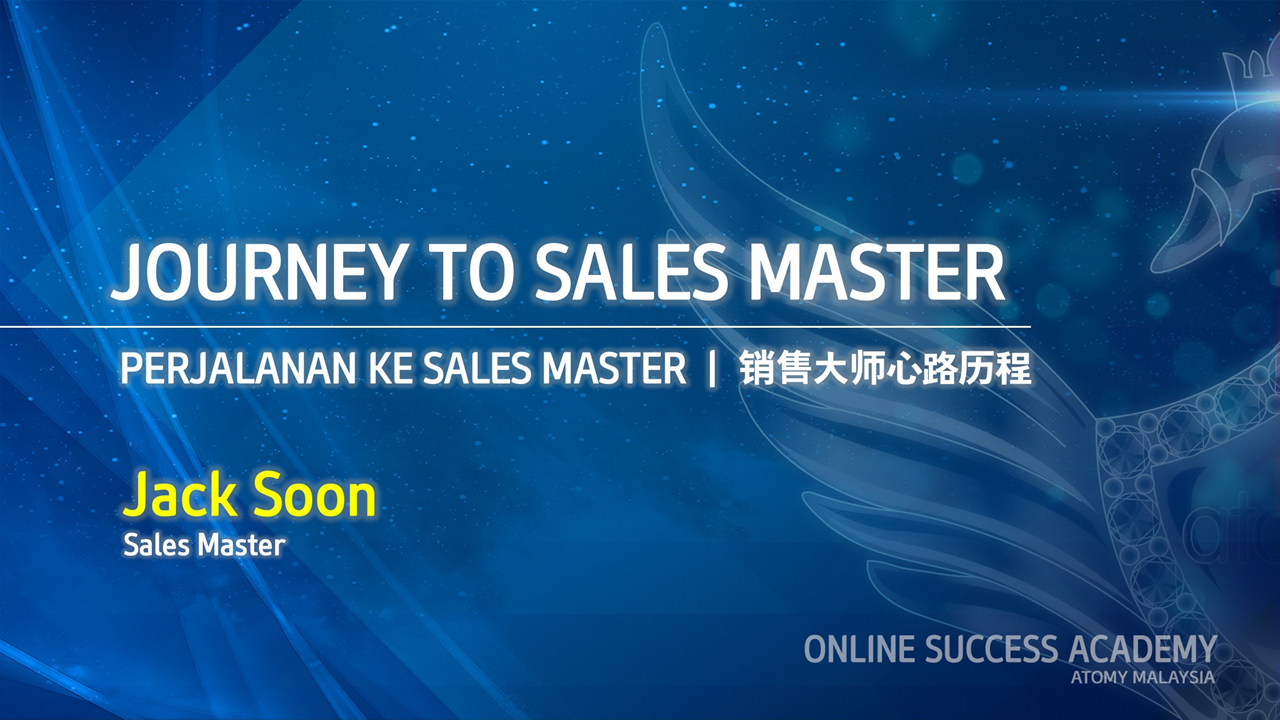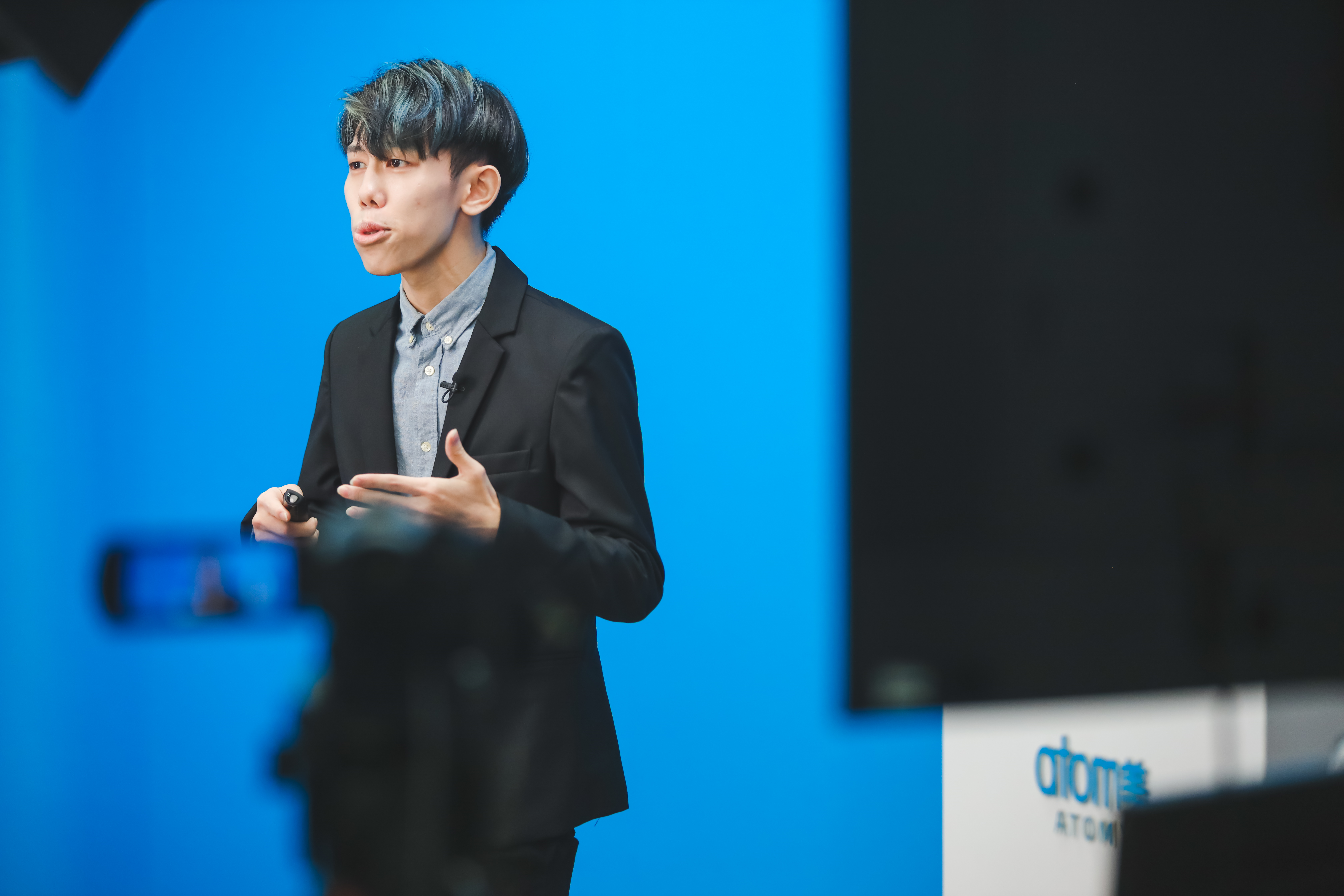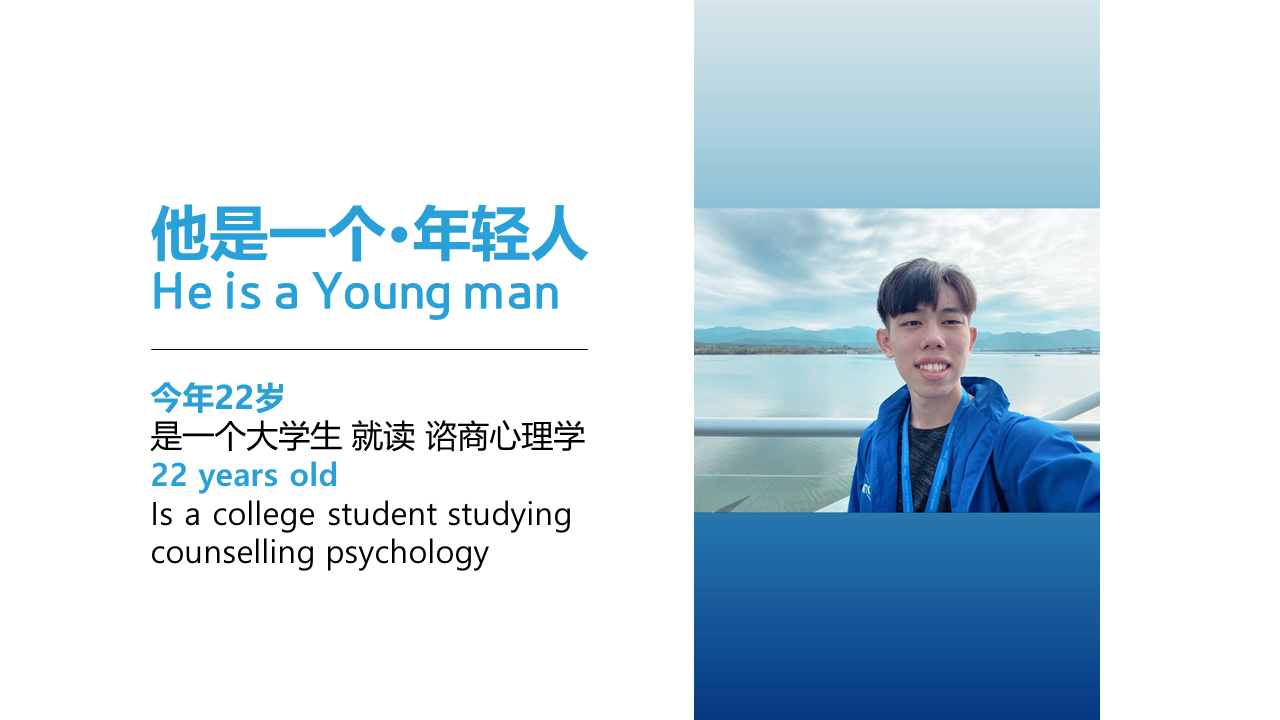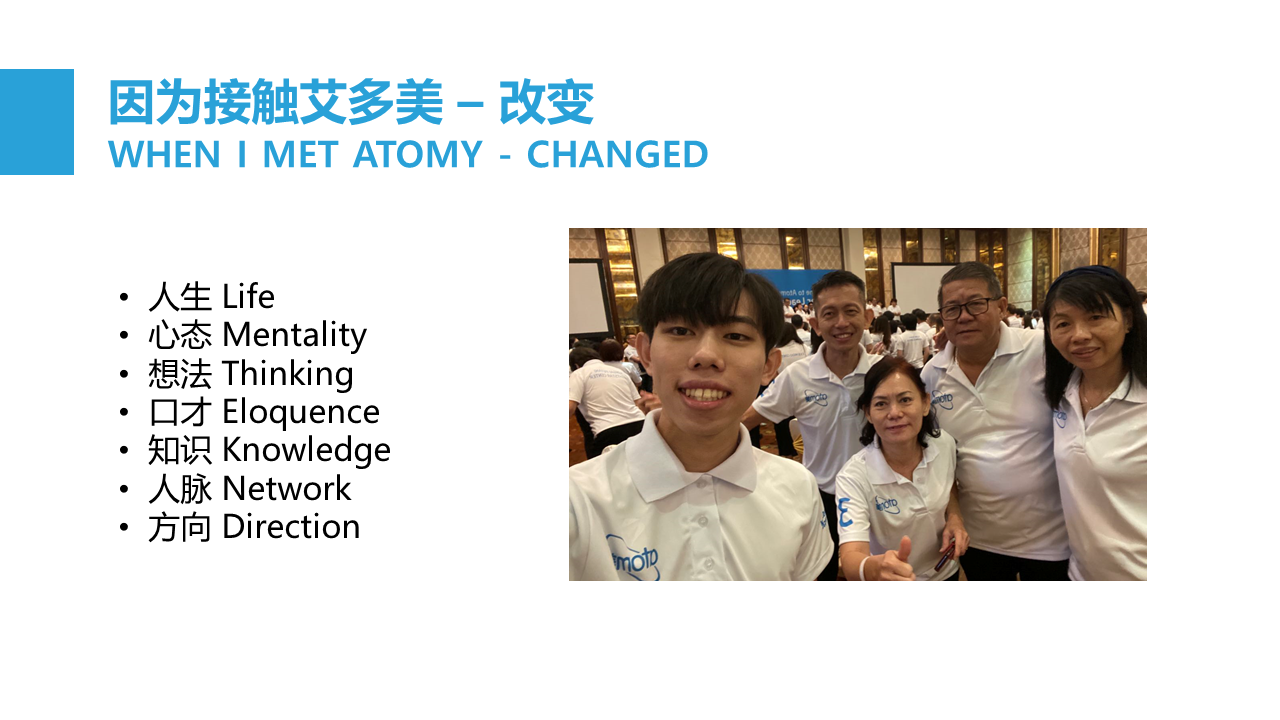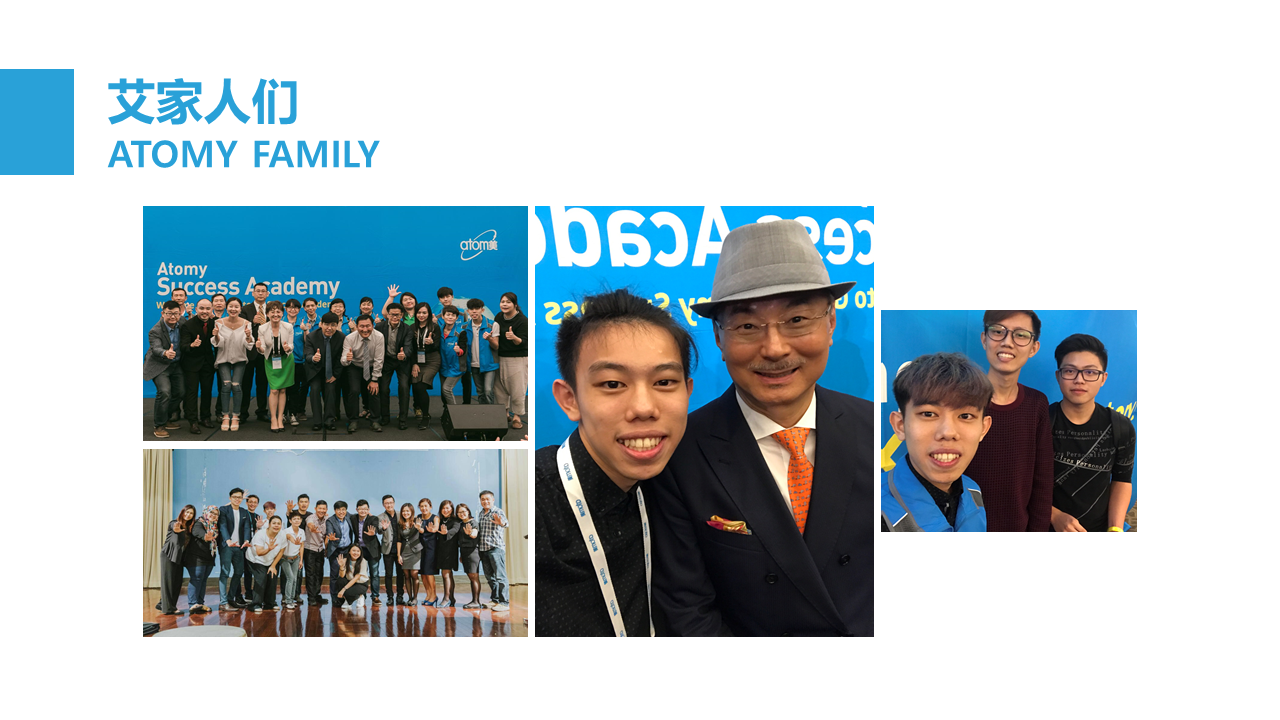 Journey To Sales Master | 销售大师之旅 | Perjalanan ke Sales Master –Jack Soon, Sales Master shared his experience in the Journey To Sales Master.

Atomy Malaysia Mastership Promotion Award for May 2020
2020年1月至2020年4月艾多美马来西亚大师奖晋级仪式
Anugerah Kenaikan Pangkat Mastership Atomy Malaysia bagi bulan Mei 2020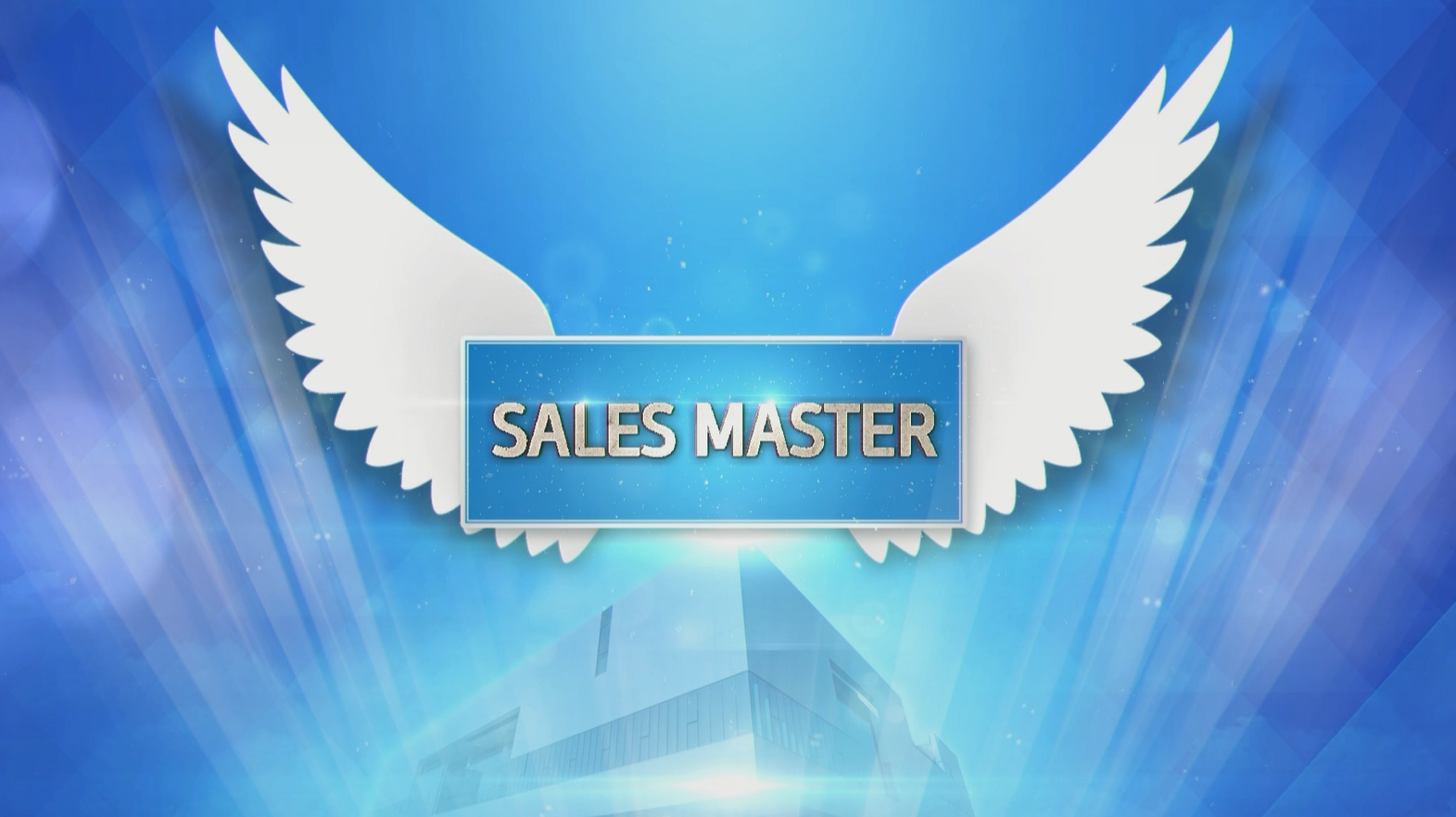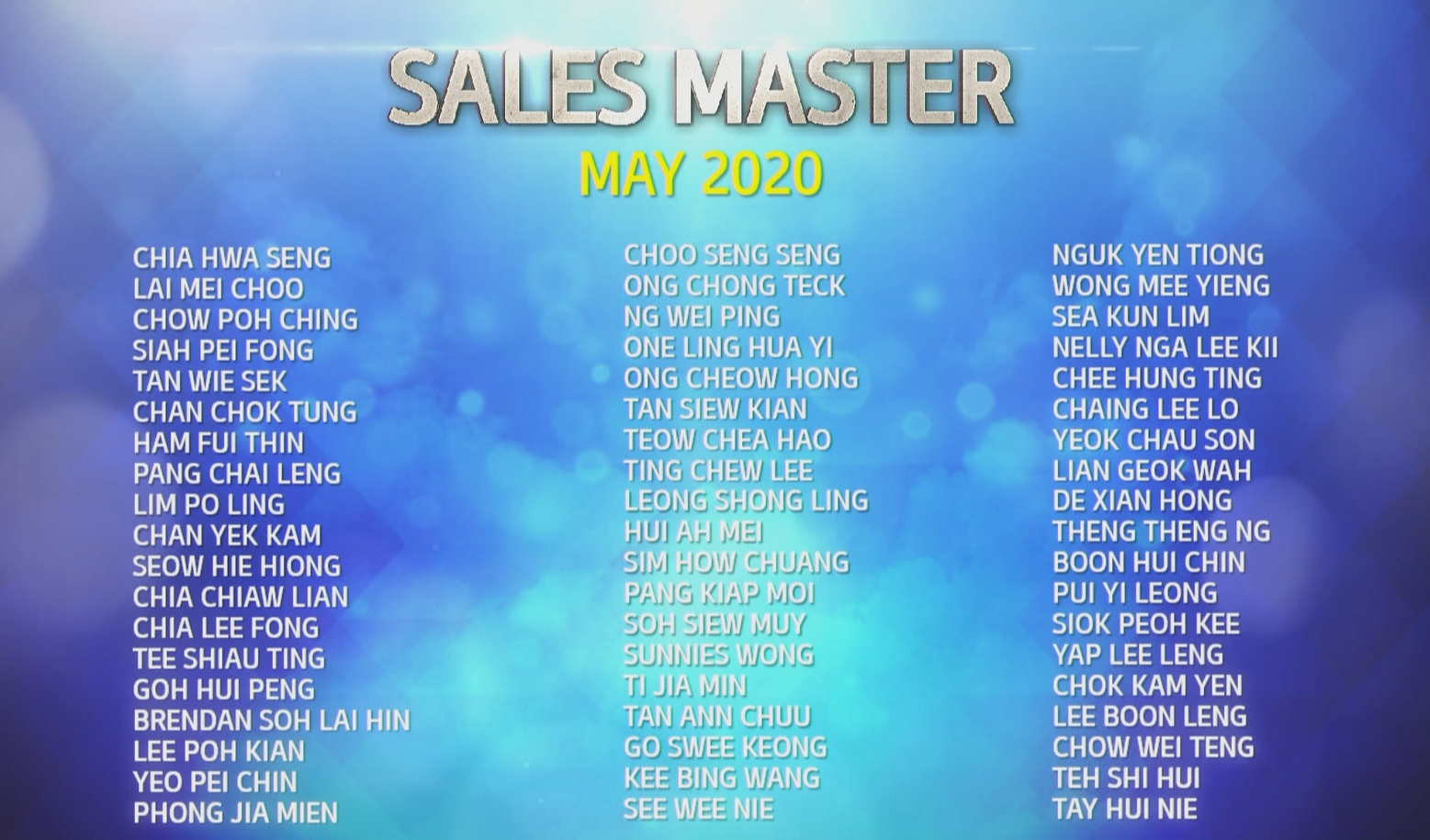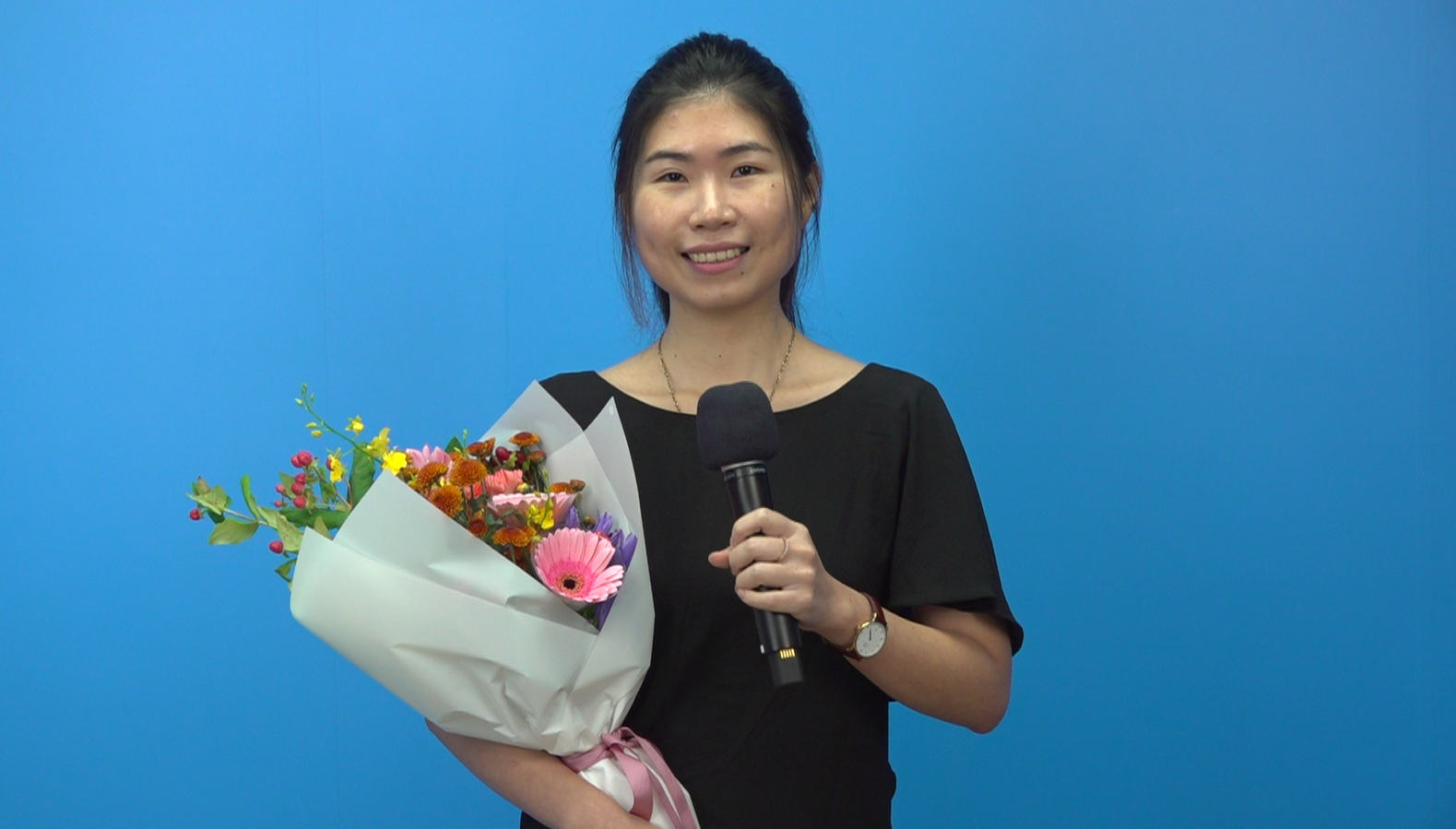 In May 2020, a total of 57 members have been promoted to Sales Master.
在2020年5月,共有57位成员晋升为销售大师
Seramai 57 ahli telah dinaikkan pangkat ke Sales Master bagi bulan Mei 2020.

Yeo Pei Chin Sales Master as a representative to received the recognition and awards.
Yeo Pei Chin销售大师作为代表获得认可和奖励.
Yeo Pei Chin - Sales Master sebagai wakil menerima penghargaan dan anugerah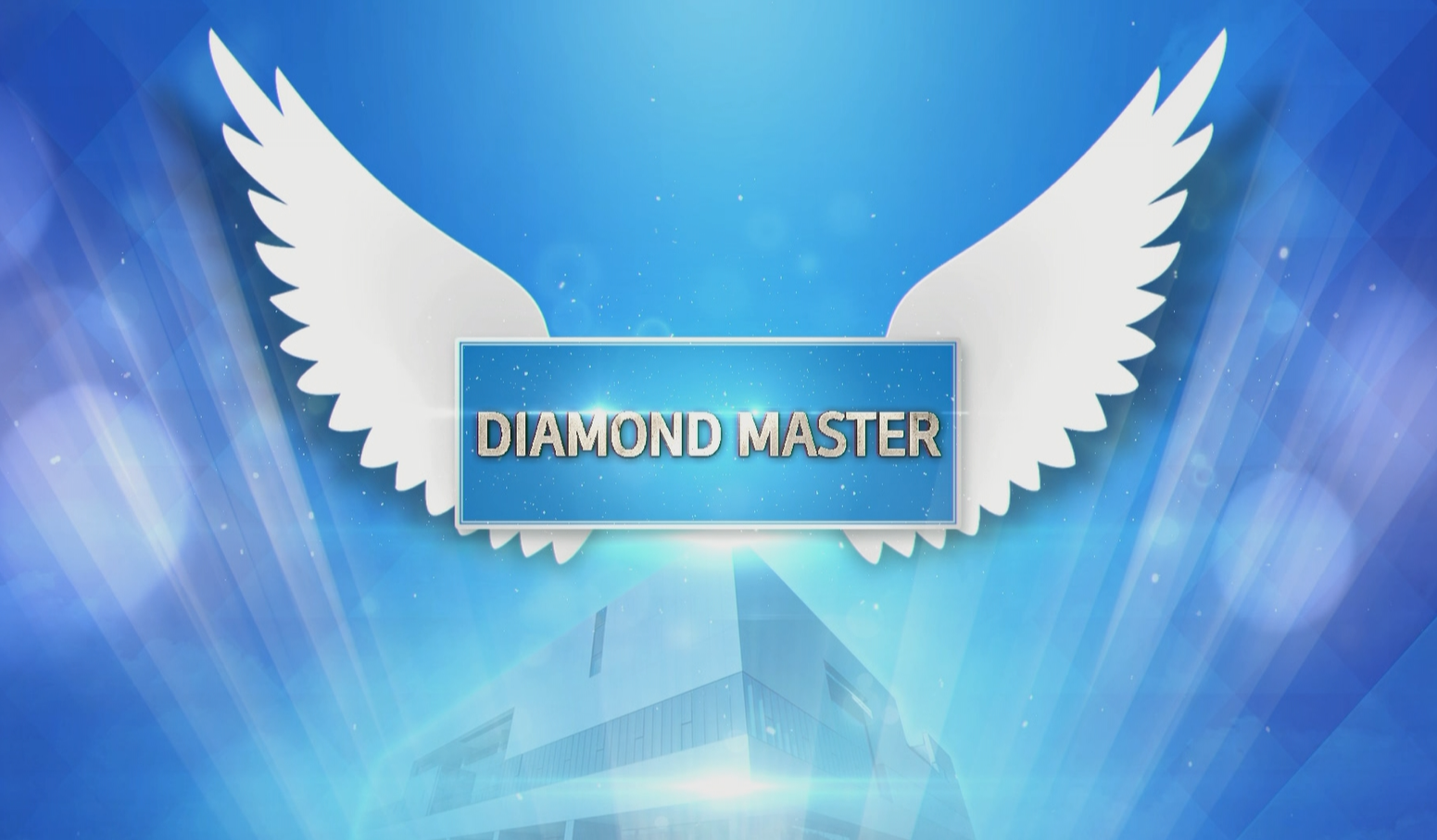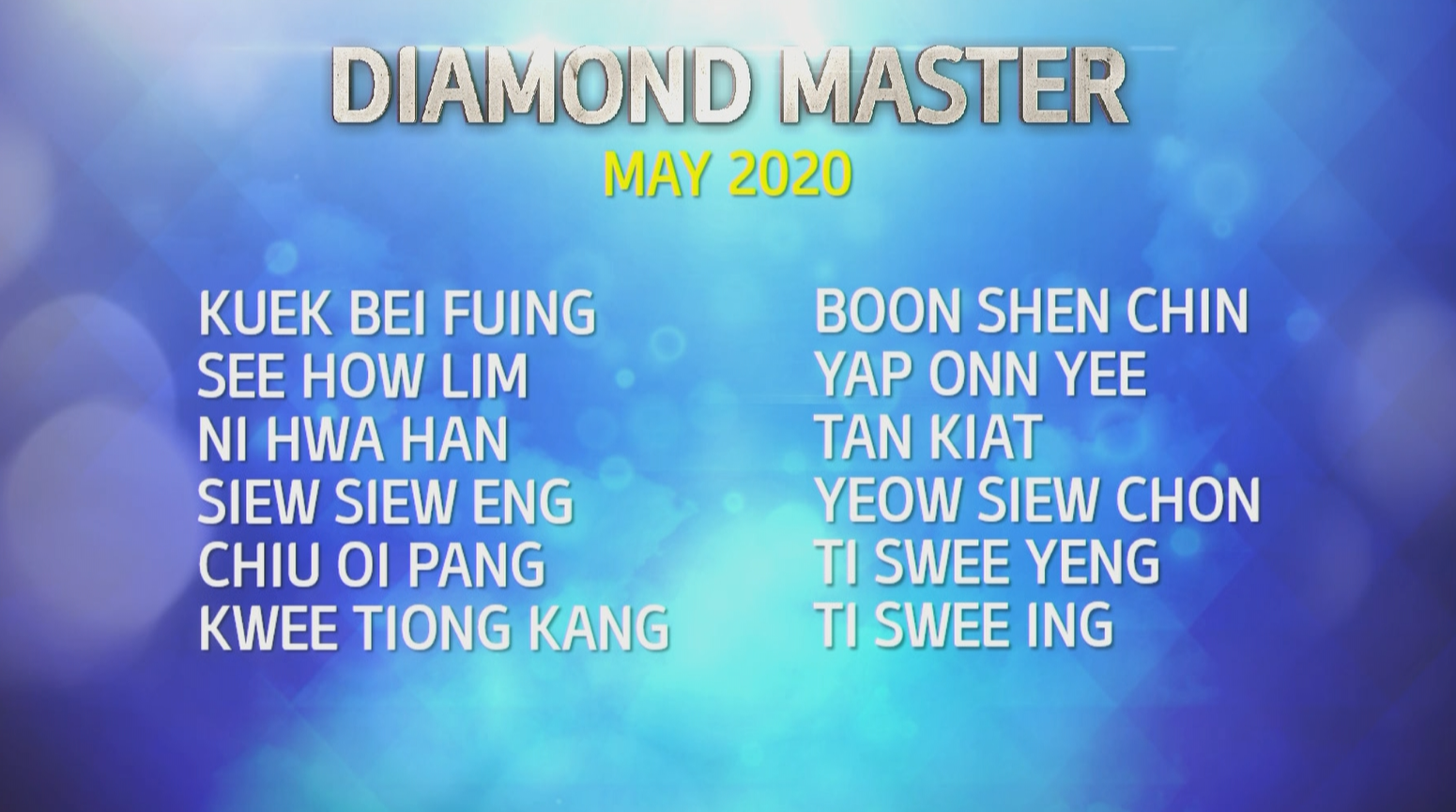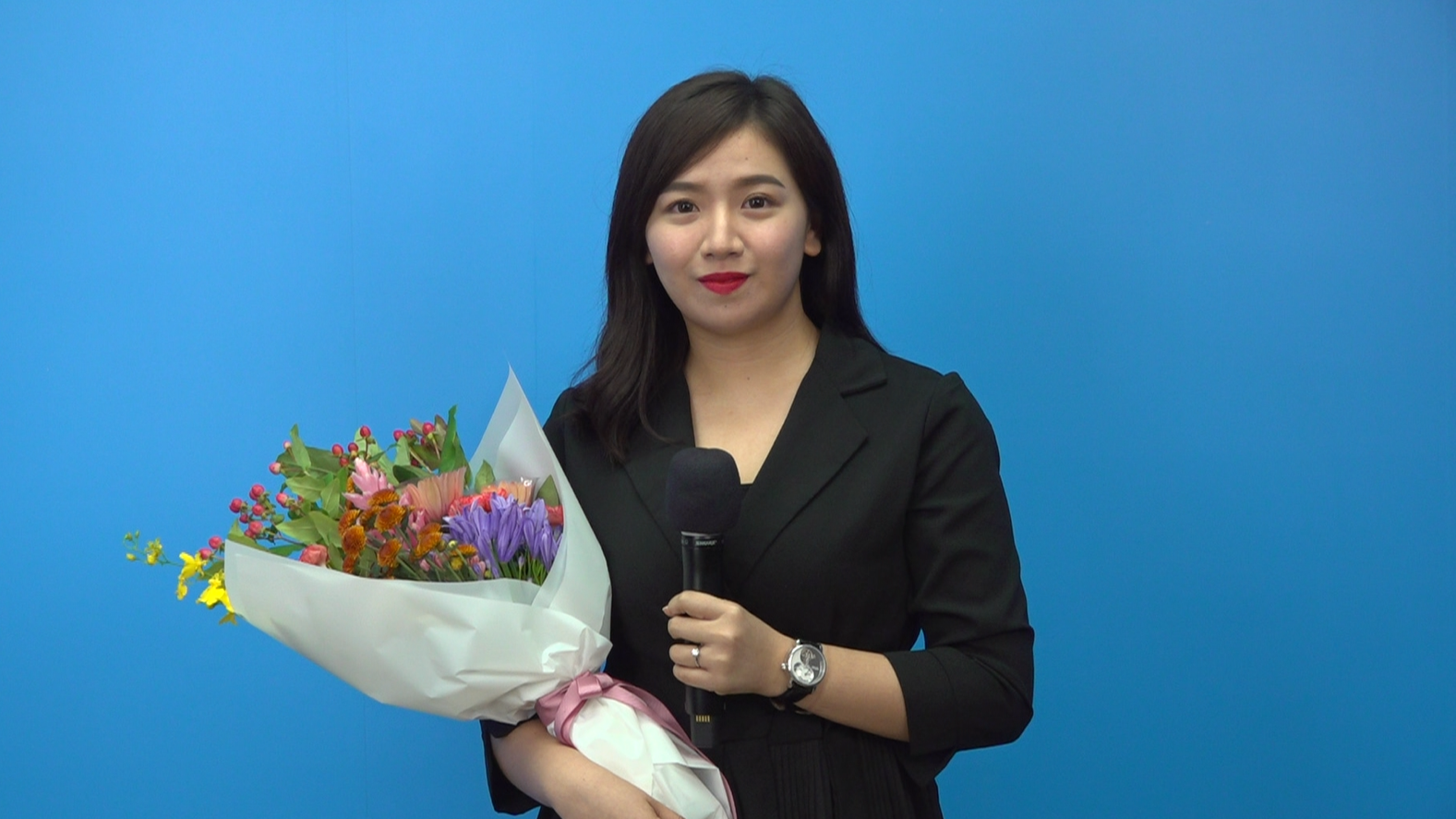 In May 2020, a total of 12 Sales Master have been promoted to Diamond Master.
在2020年5月,共有12位销售大师晋升为钻石大师
Seramai 12 Sales Master telah dinaikkan pangkat ke Diamond Master bagi bulan Mei 2020.

Yap Onn Yee, Diamond Master as representative received the recognition and award.
Yap Onn Yee, 钻石大师作为代表获得认可和奖励.
Yap Onn Yee, Diamond Master sebagai wakil menerima penghargaan dan anugerah.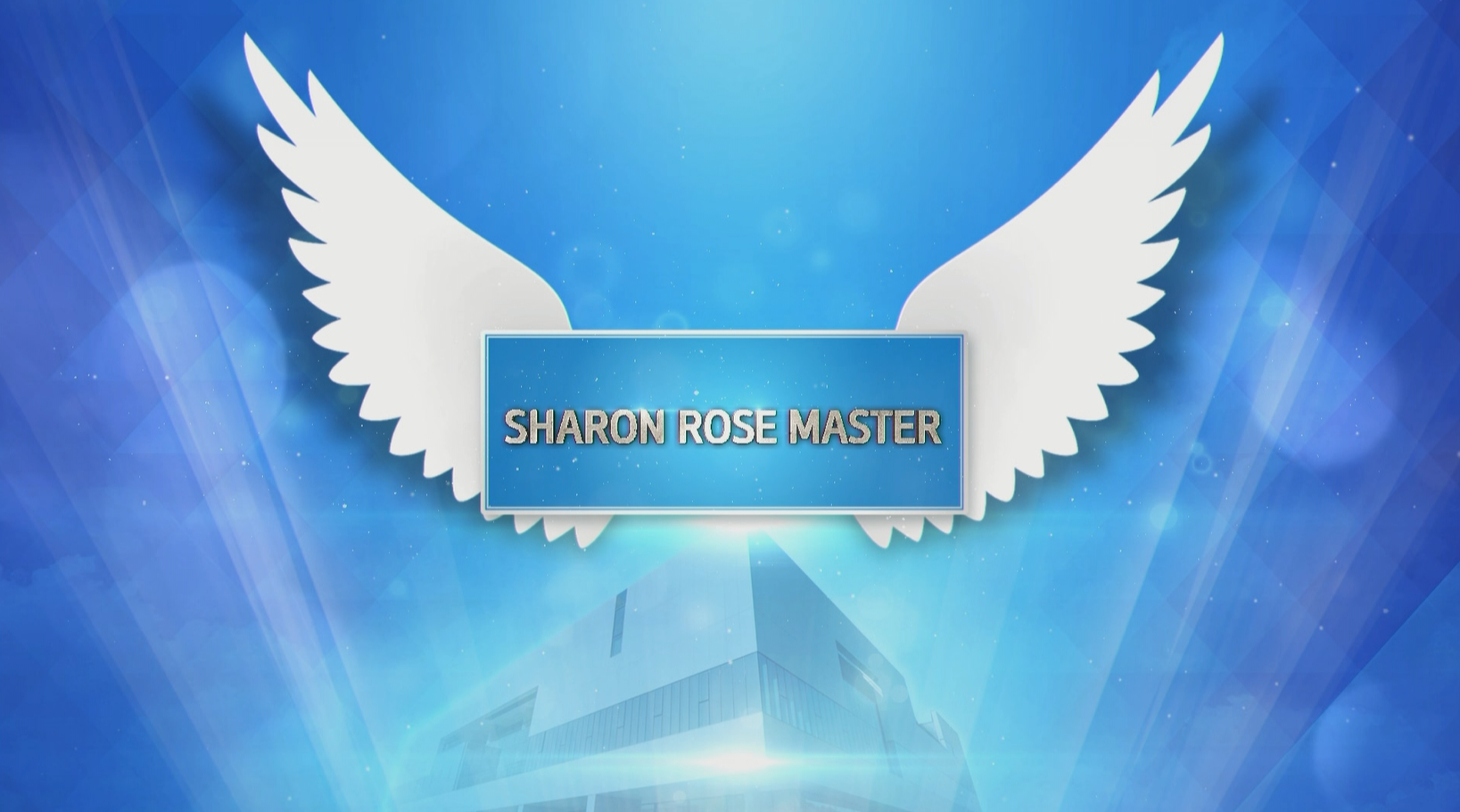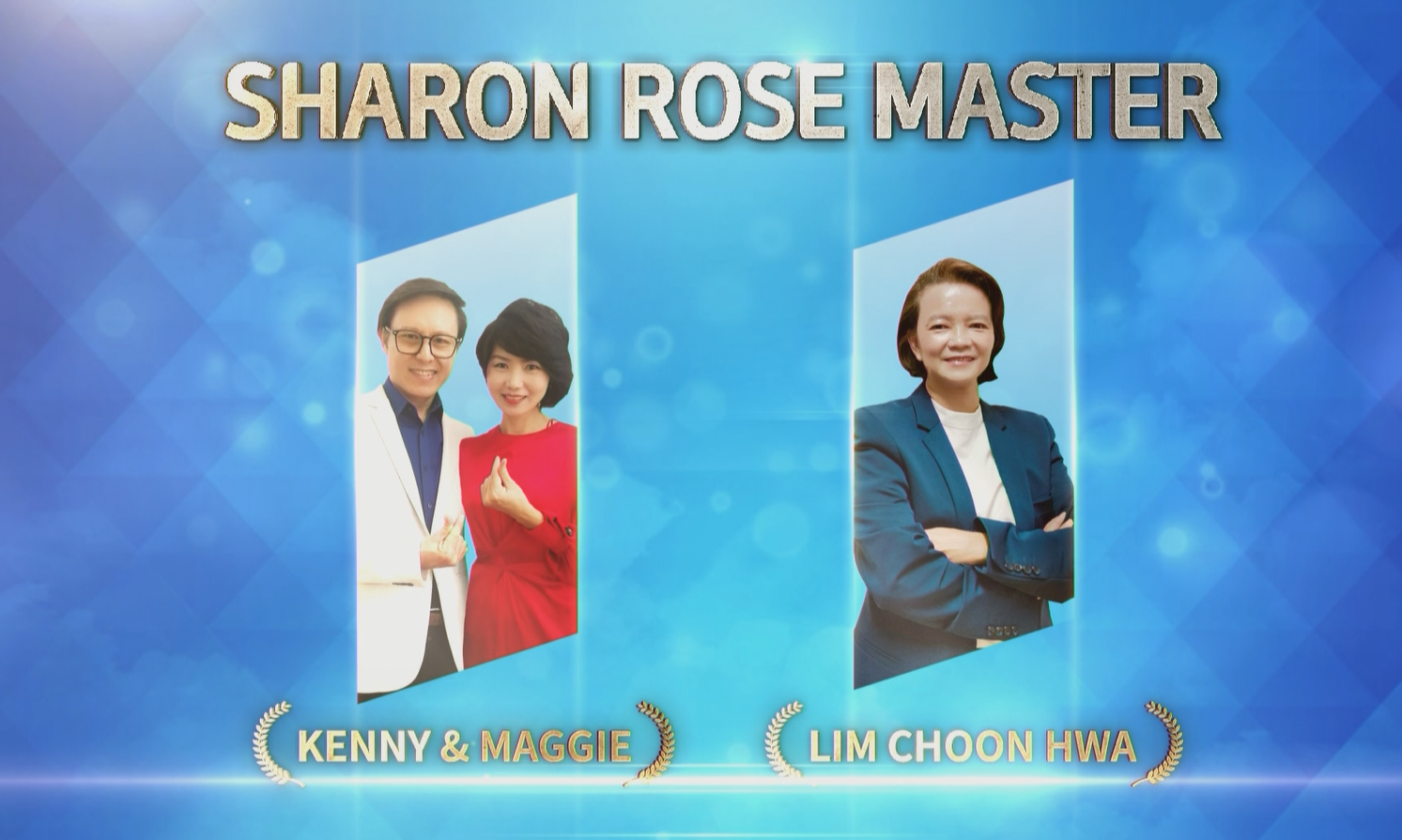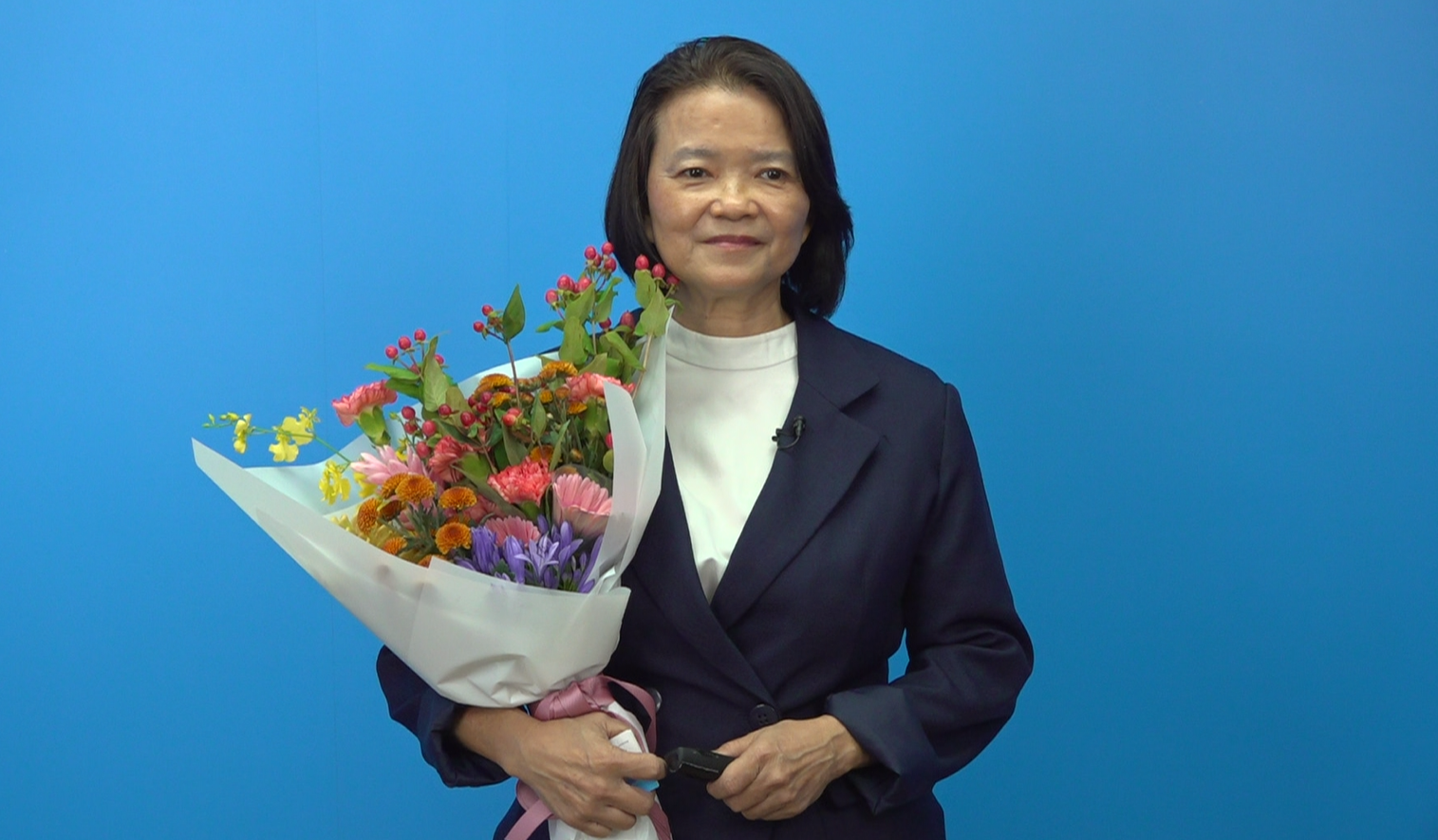 Third Promotion Title is Sharon Rose Master. Congratulation to our both newly promoted Sharon Rose Master, Lim Choon Hwa and Kenny & Maggie.
第三晋升头衔是玫瑰大师。祝贺我们新晋升的玫瑰大师们Lim Choon Hwa, Kenny和Maggie。
Kenaikan pangkat yang ketiga ialah Sharon Rose Master. Tahniah kepada kedua pemimpin kita yang dinaikkan pangkat kepada Sharon Rose Master, Lim Choon Hwa dan Kenny & Maggie.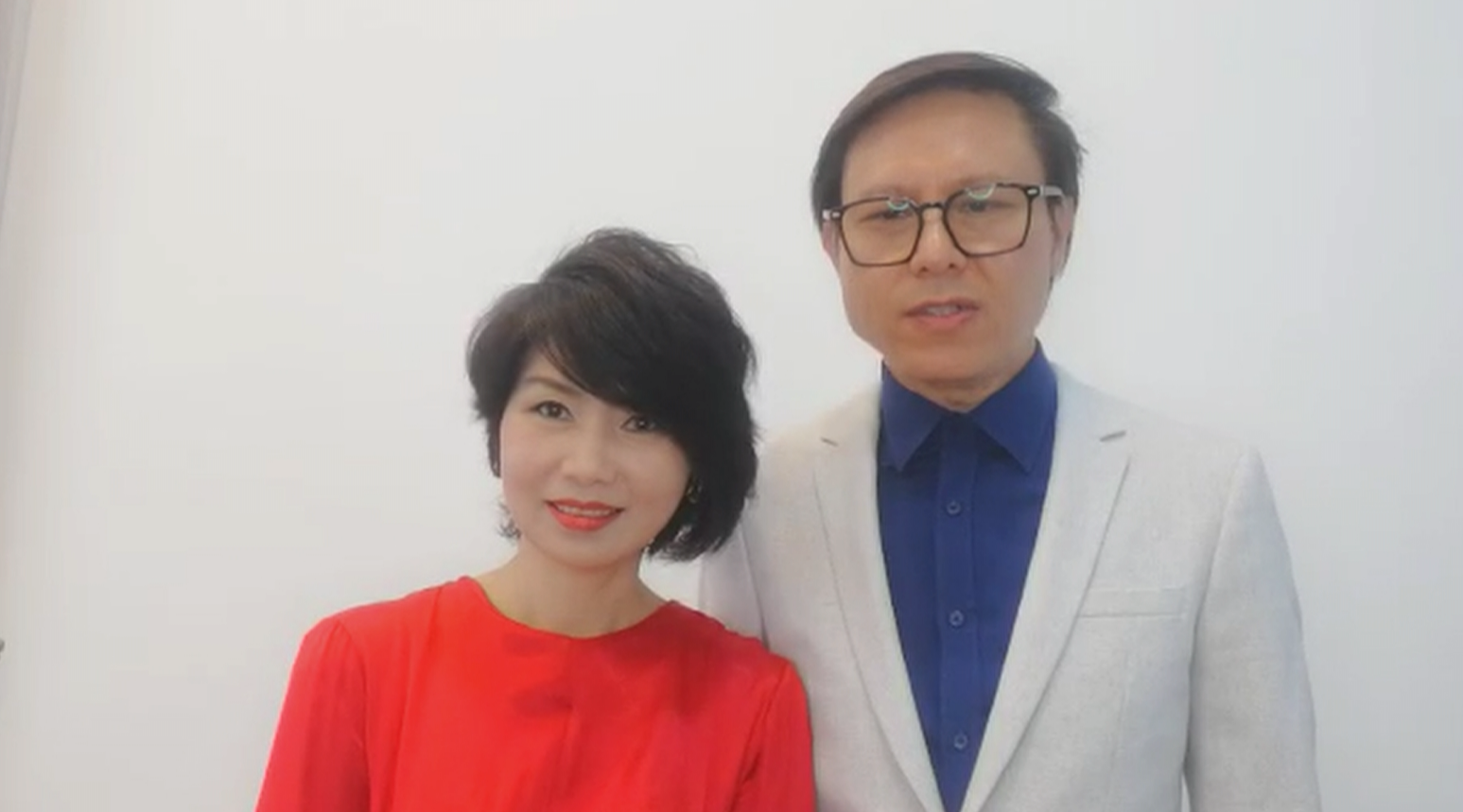 Kenny & Maggie, Sharon Rose Master 玫瑰大师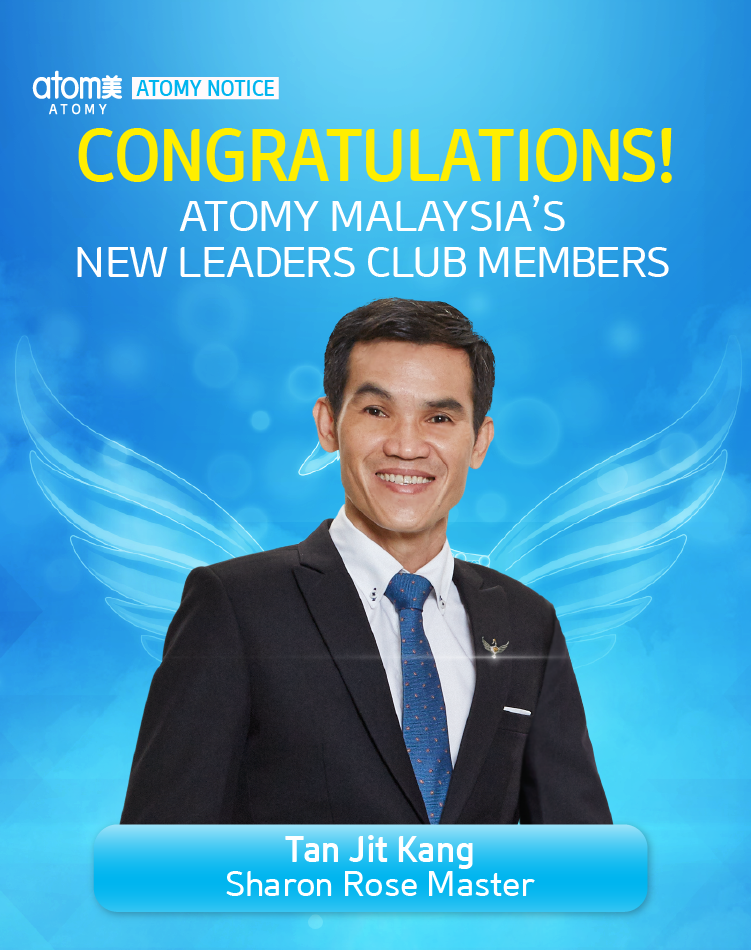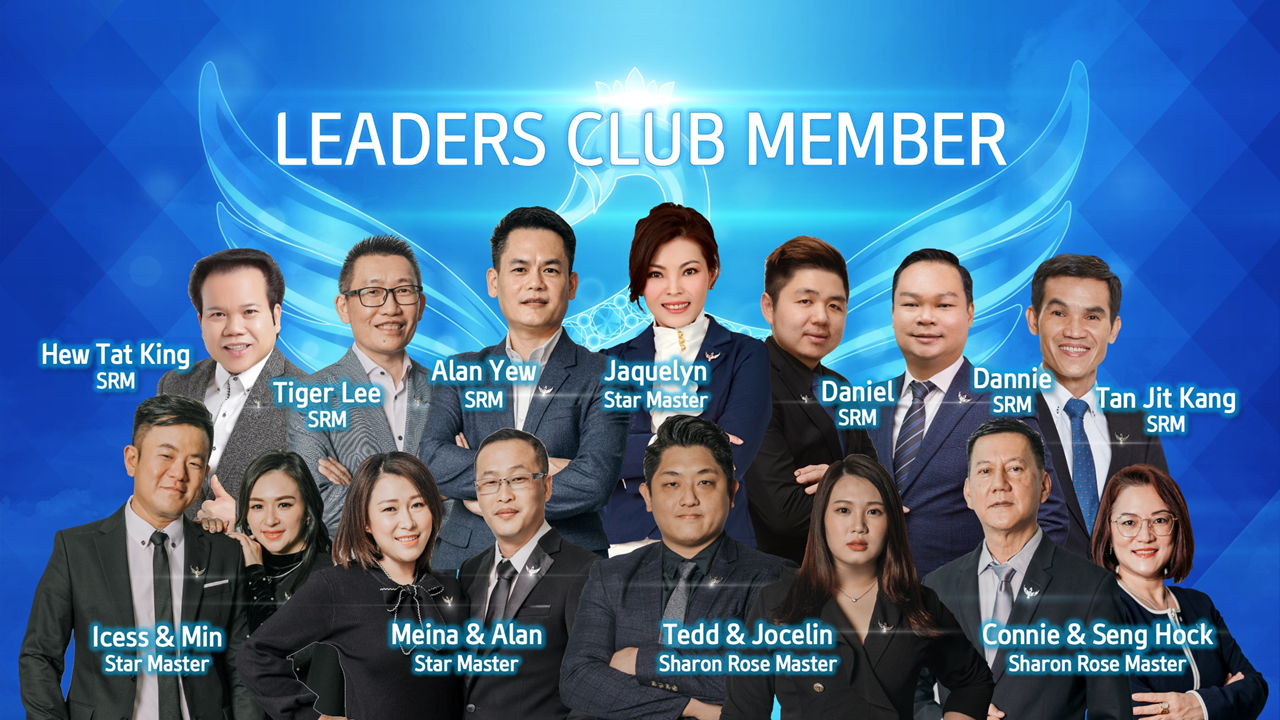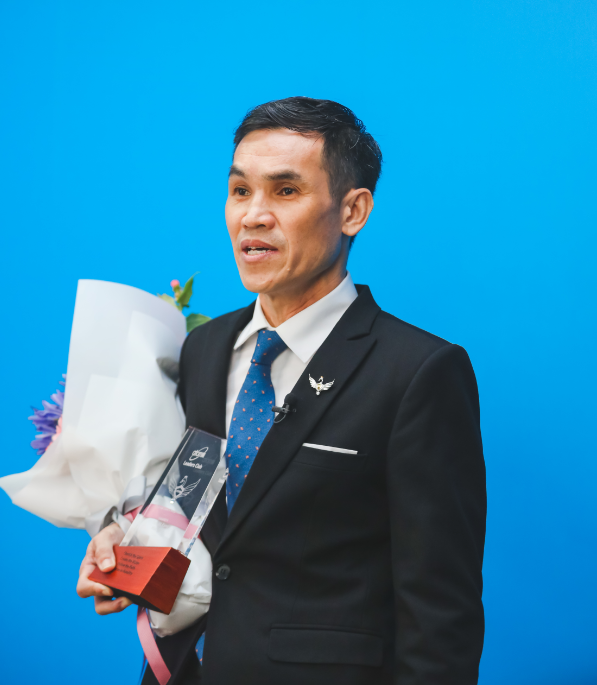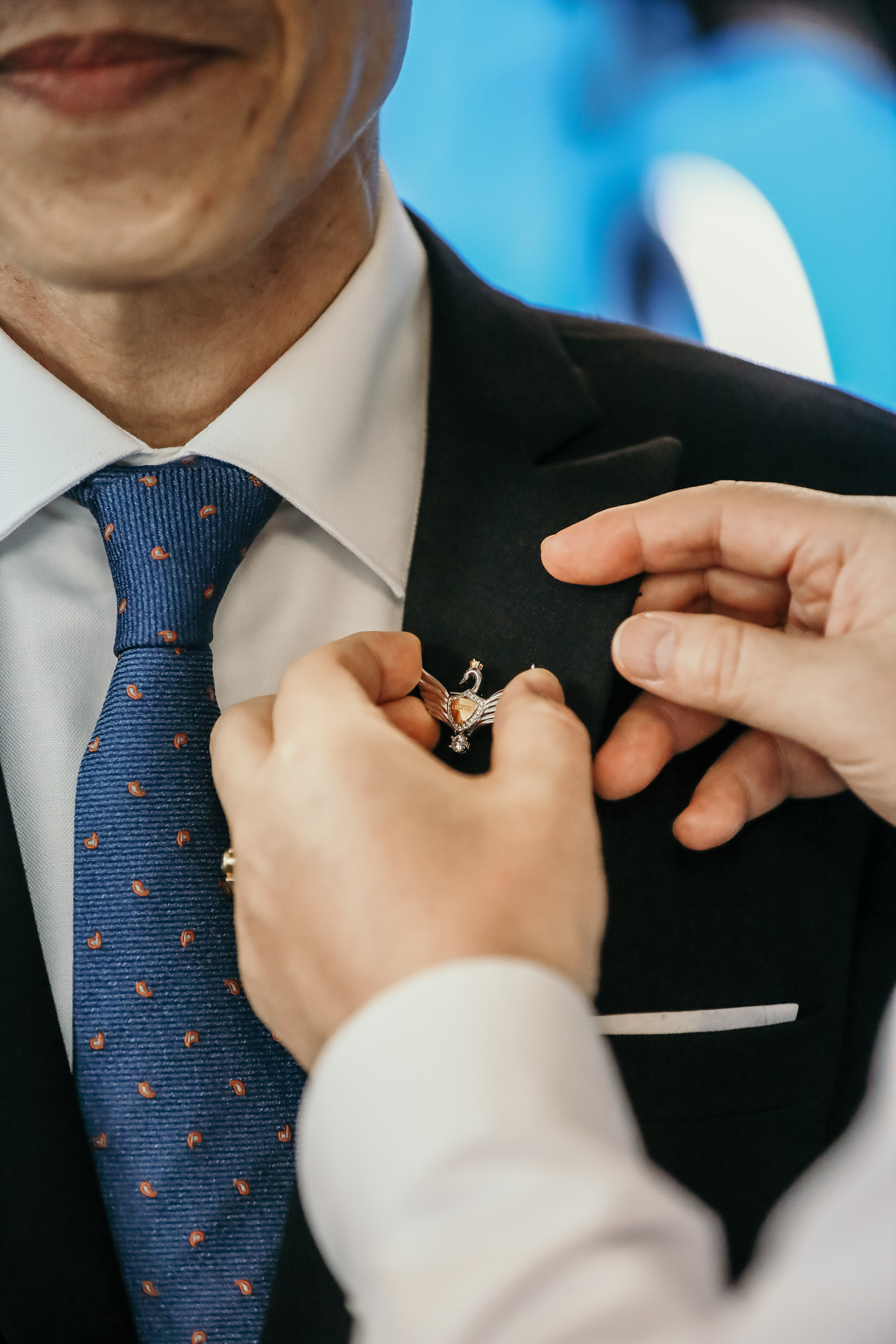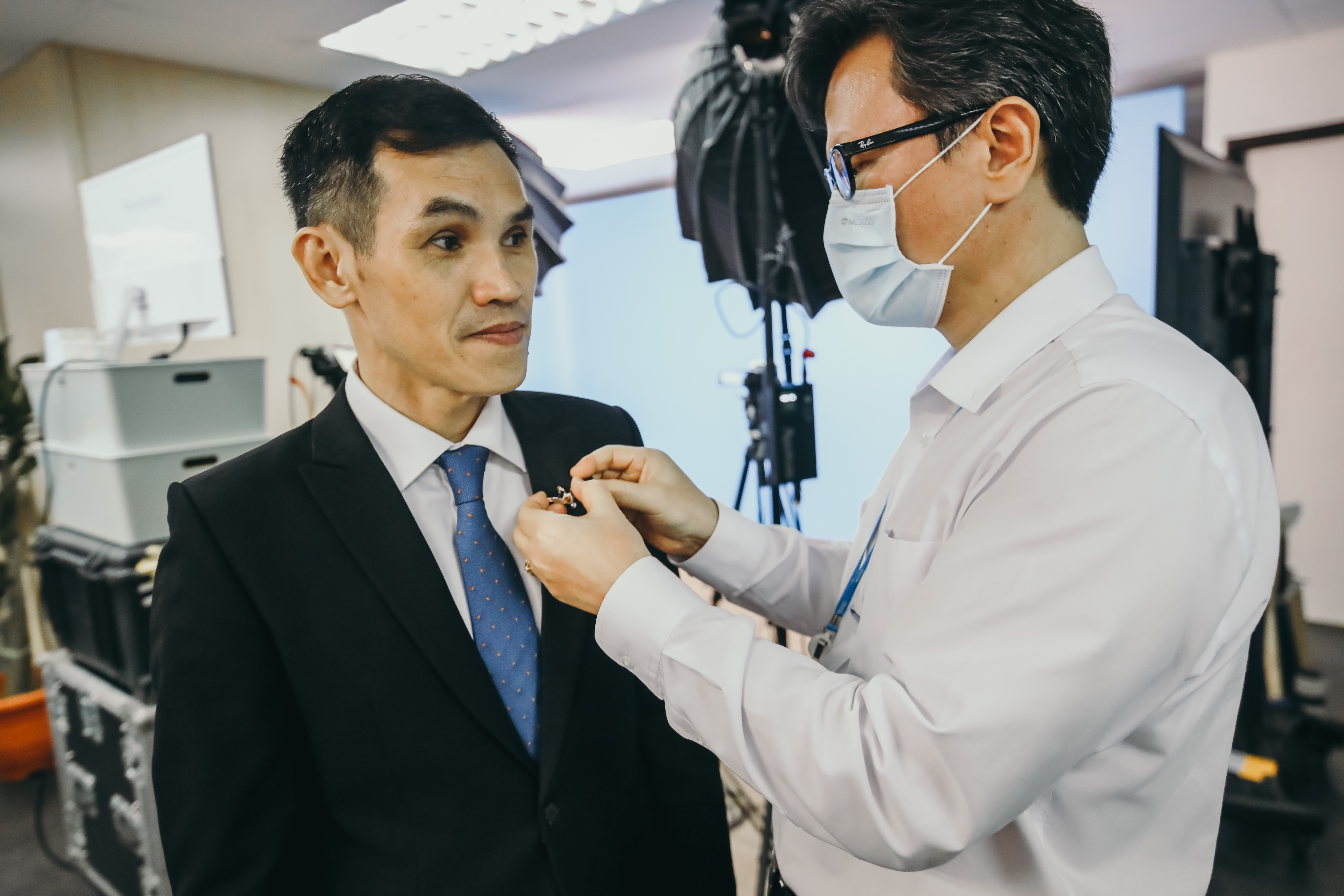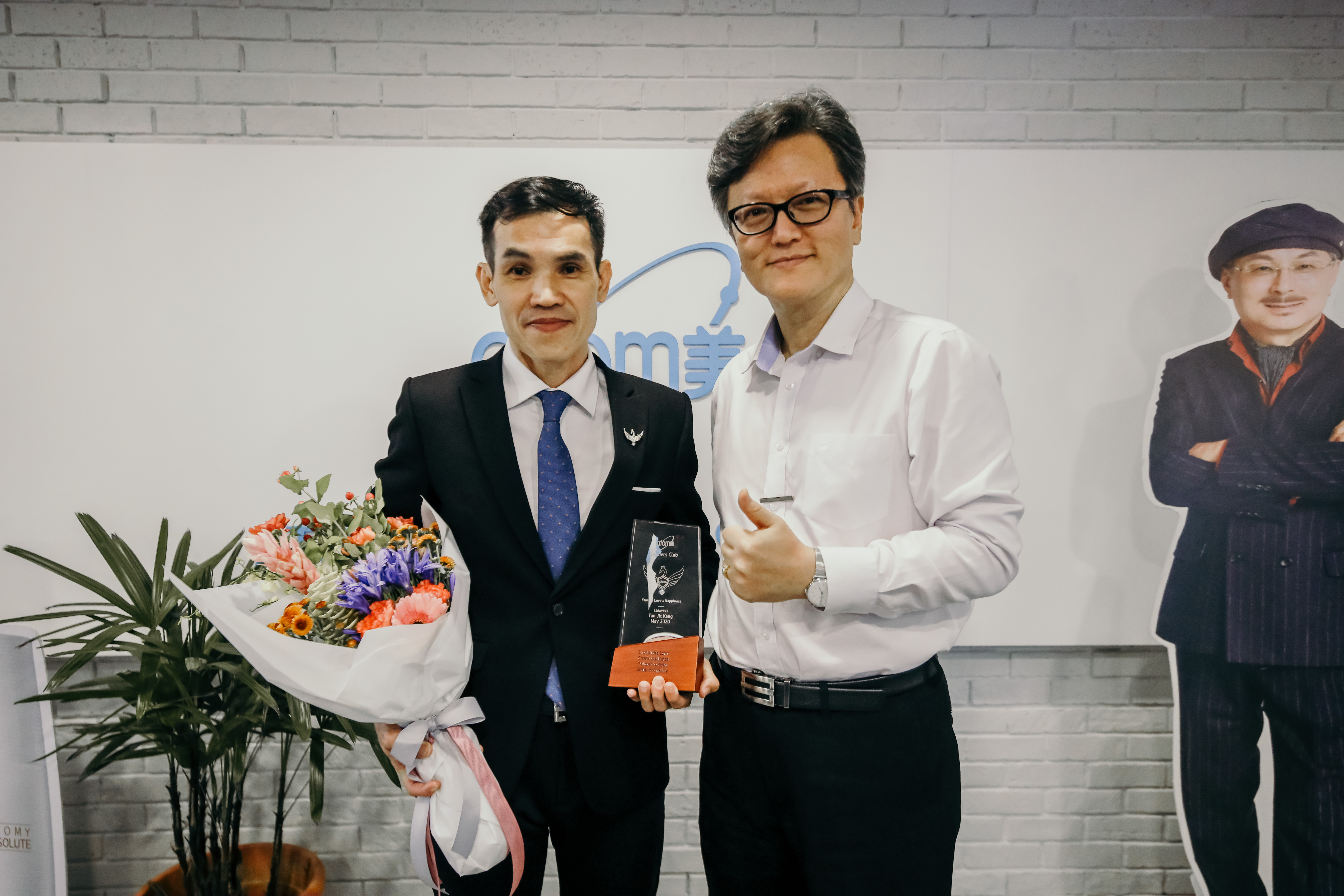 The new Leaders Club members Malaysia, Tan Jit Kang Sharon Rose Master present his promotion speech and received the recognition, award. He is the outstanding leader who turns the crisis into opportunity during the CMCO period.

马来西亚领袖俱乐部的新成员,玫瑰大师Tan Jit Kang发表了他的晋升演讲并获得了表彰和奖励。他是在有条件管制令期间将危机转化为机遇的杰出领导人。

Ahli Leaders Club Malaysia yang baharu, Tan Jit Kang Sharon Rose Master berucap dan menerima penghargaan serta anugerah. Beliau merupakan pemimpin yang menakjubkan kerana berjaya menukar krisis kepada peluang sewaktu tempoh PKPB.


Next sharing session by:
接下来的分享会:
Sesi perkongsian seterusnya oleh: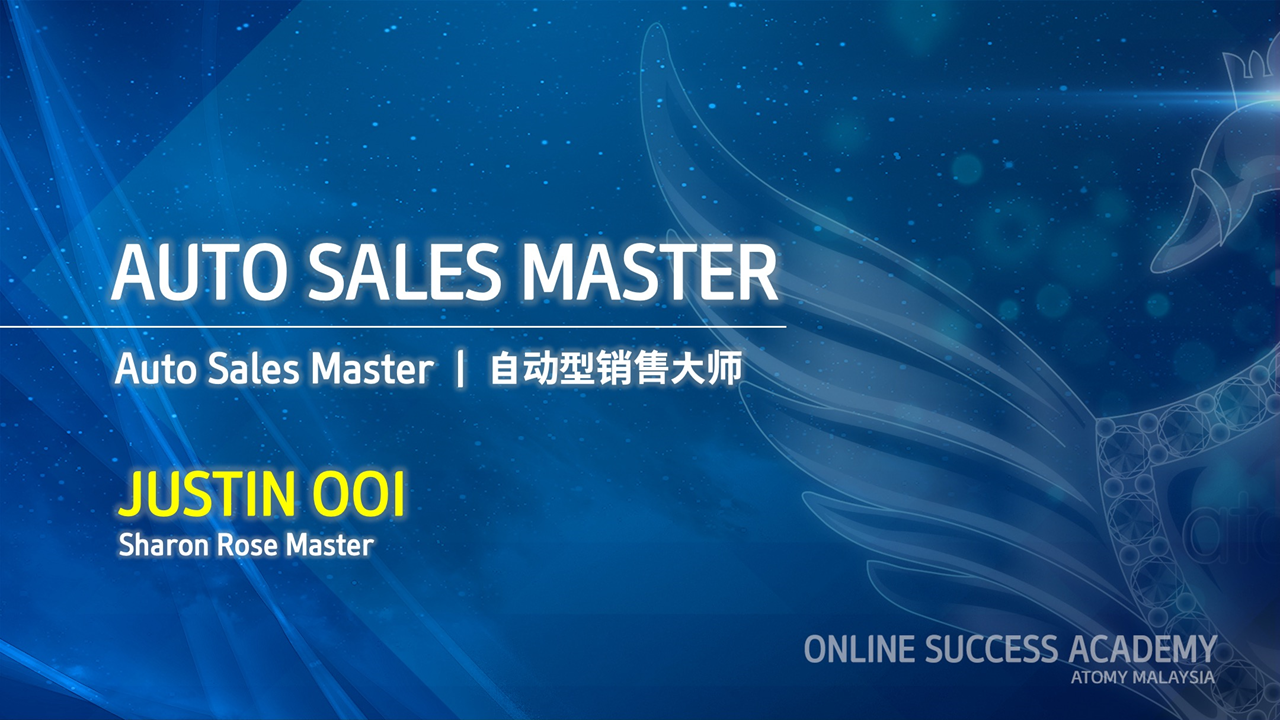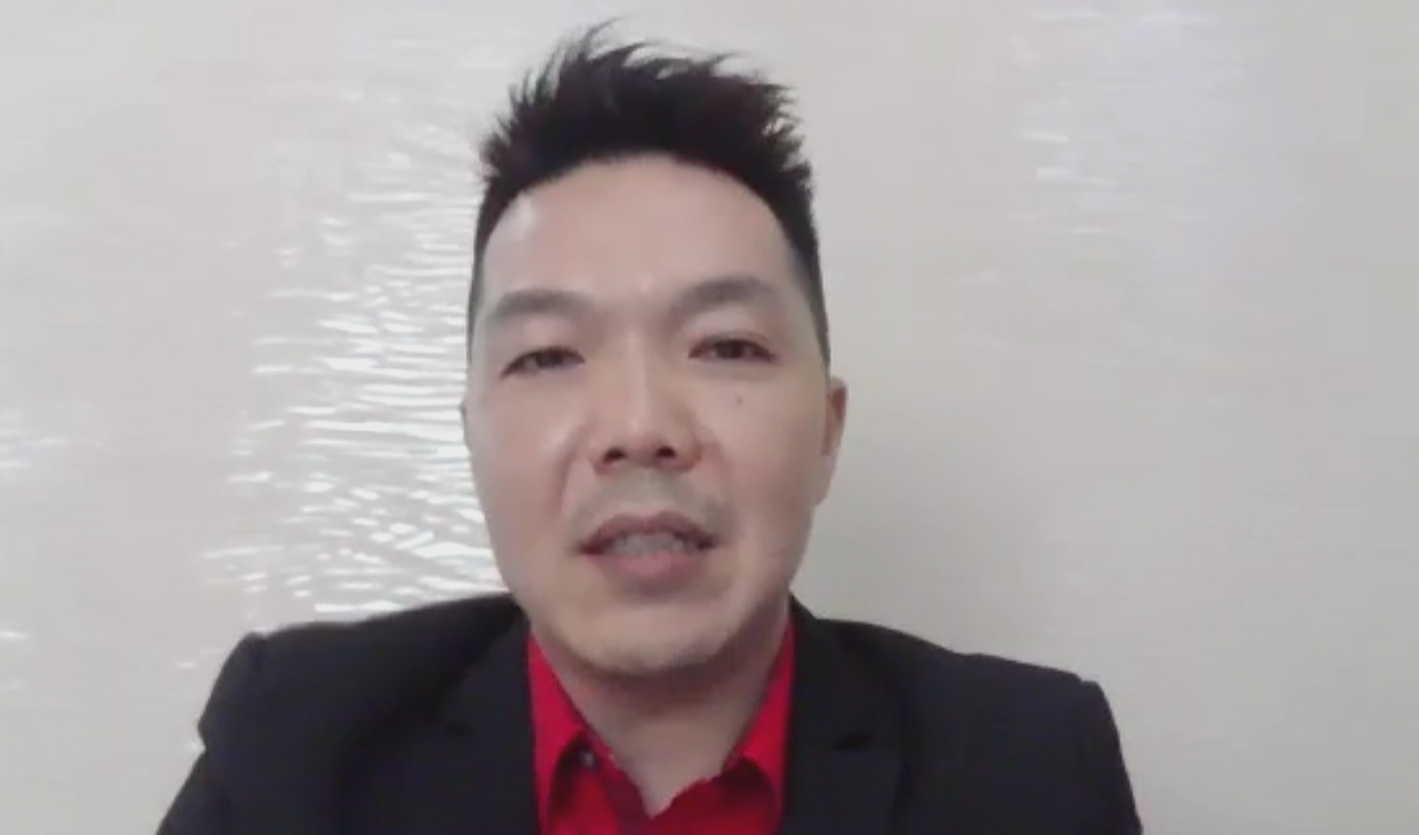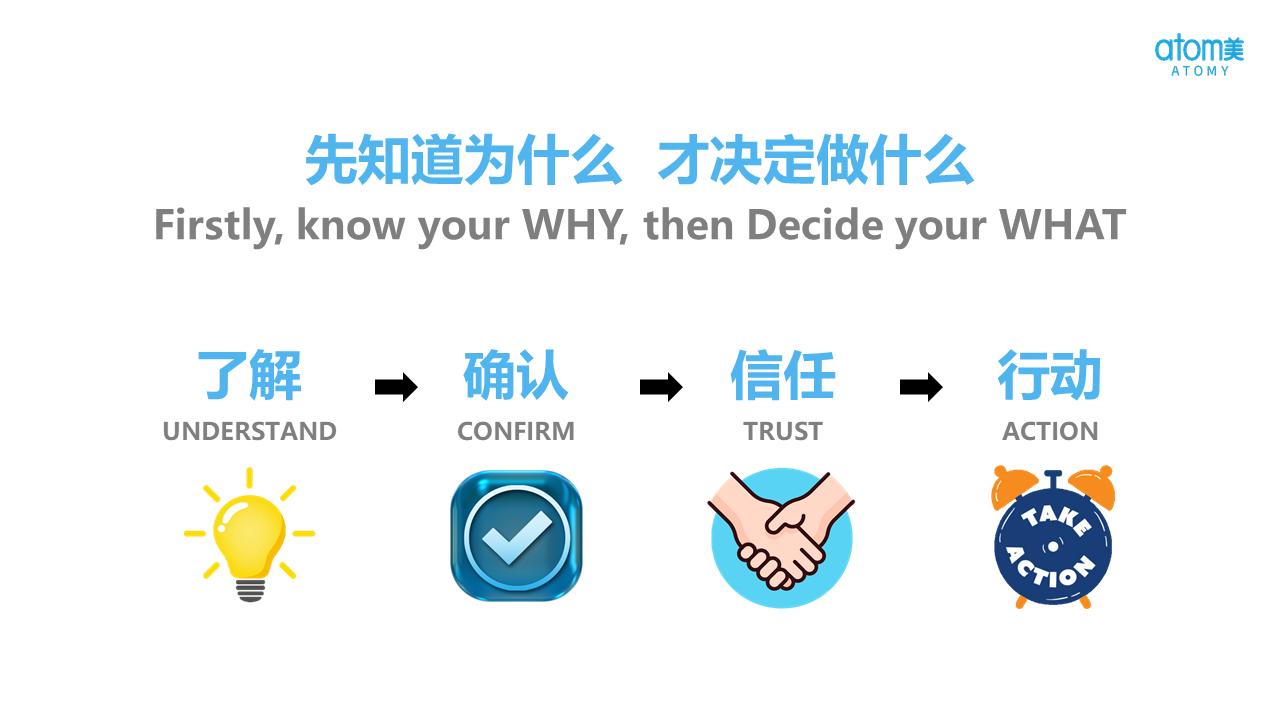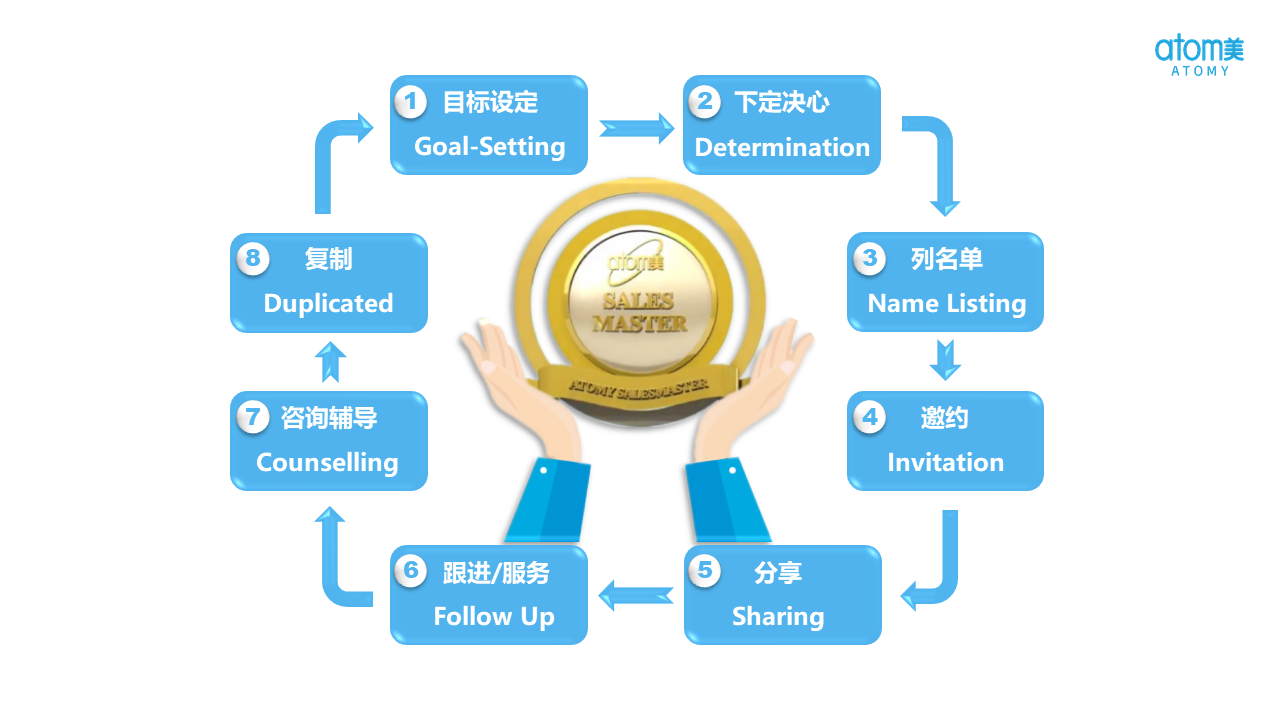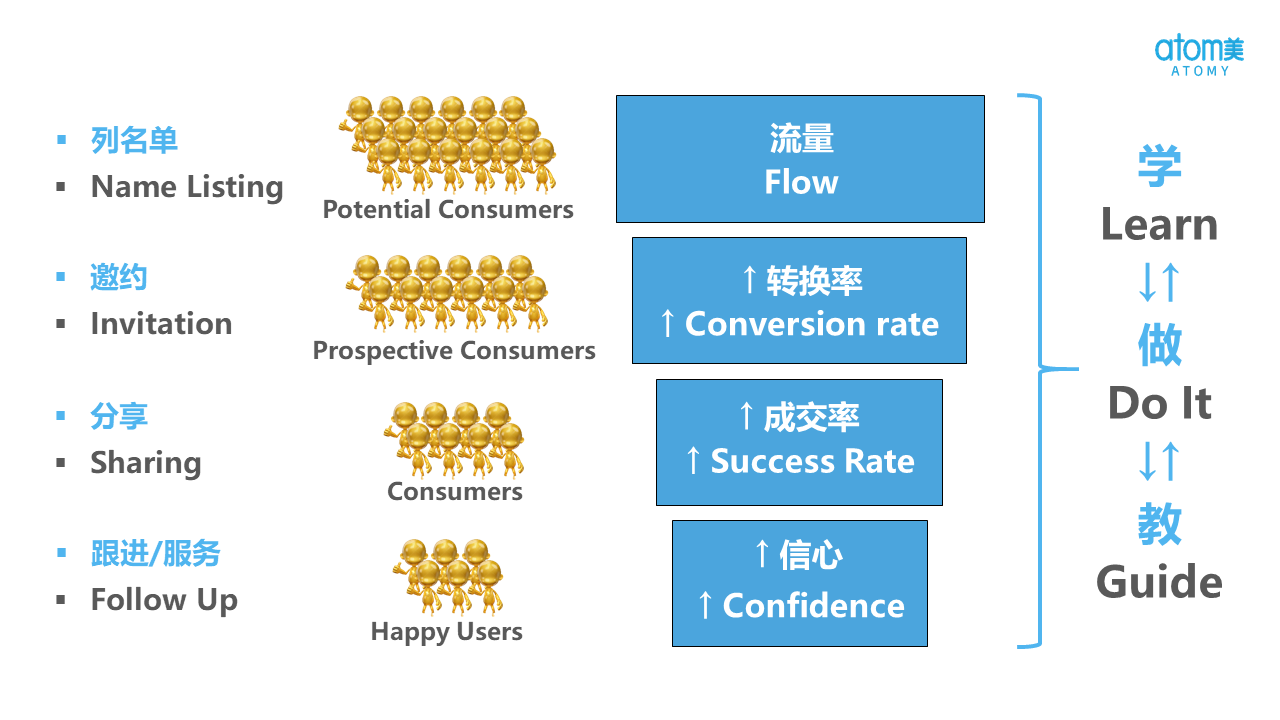 Auto Sales Master Lecture | 自动销售大师演讲 | Ceramah Auto Sales Master - Justin Ooi, Sharon Rose Master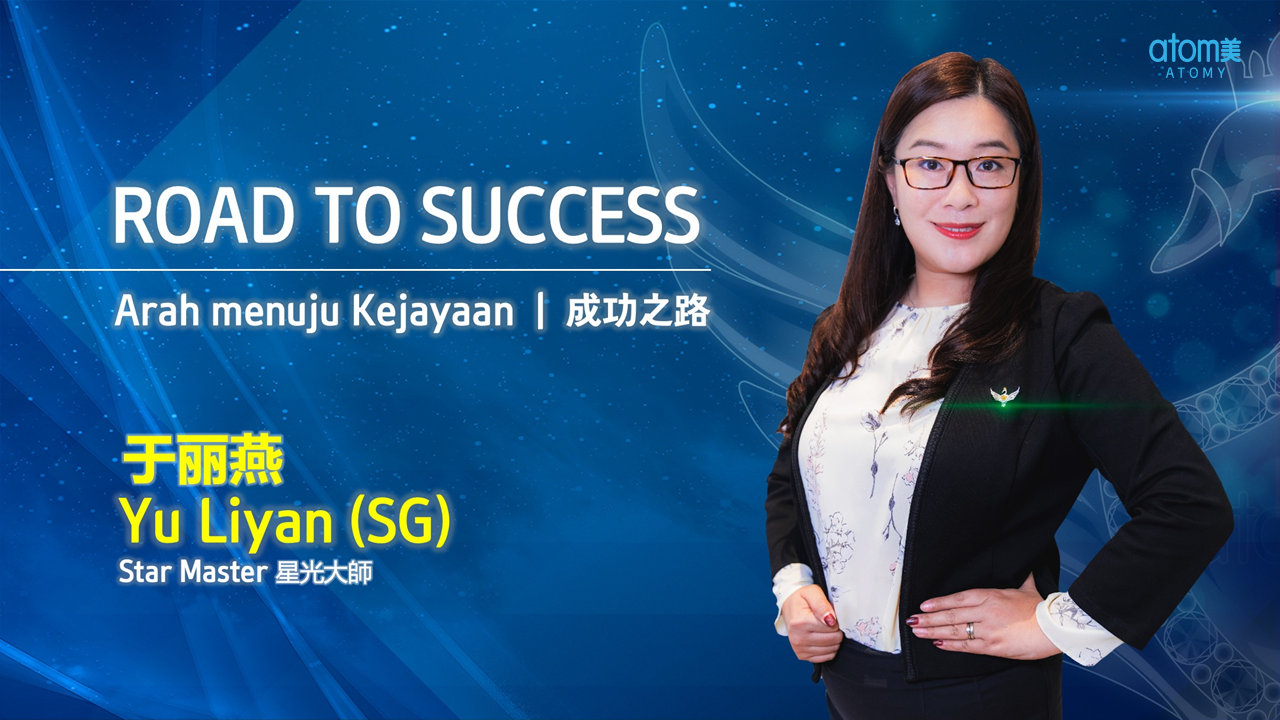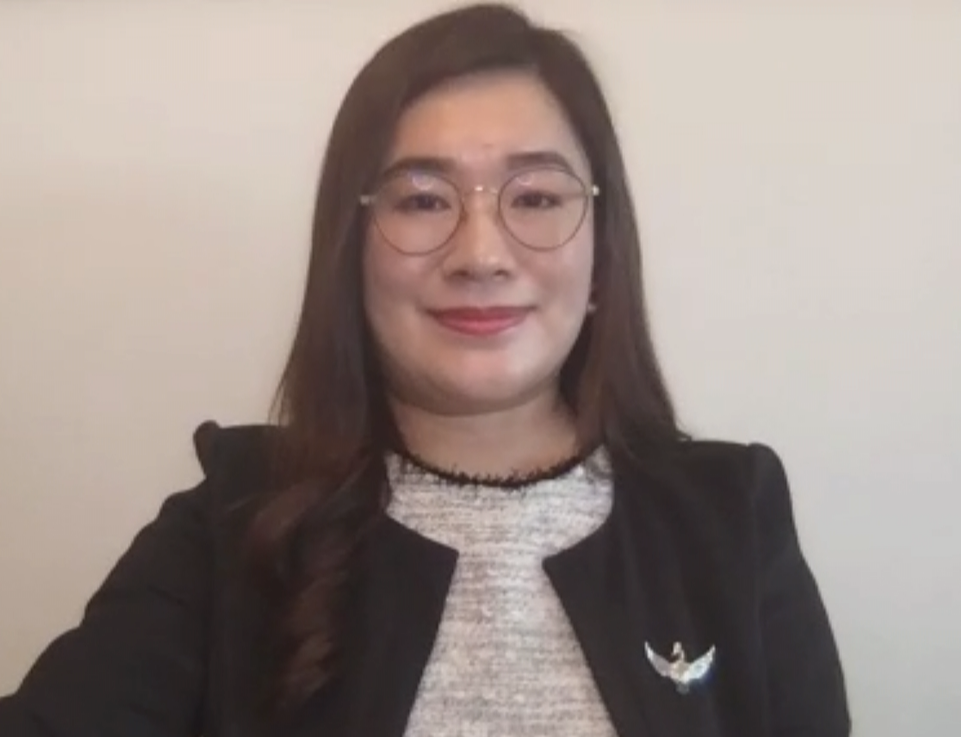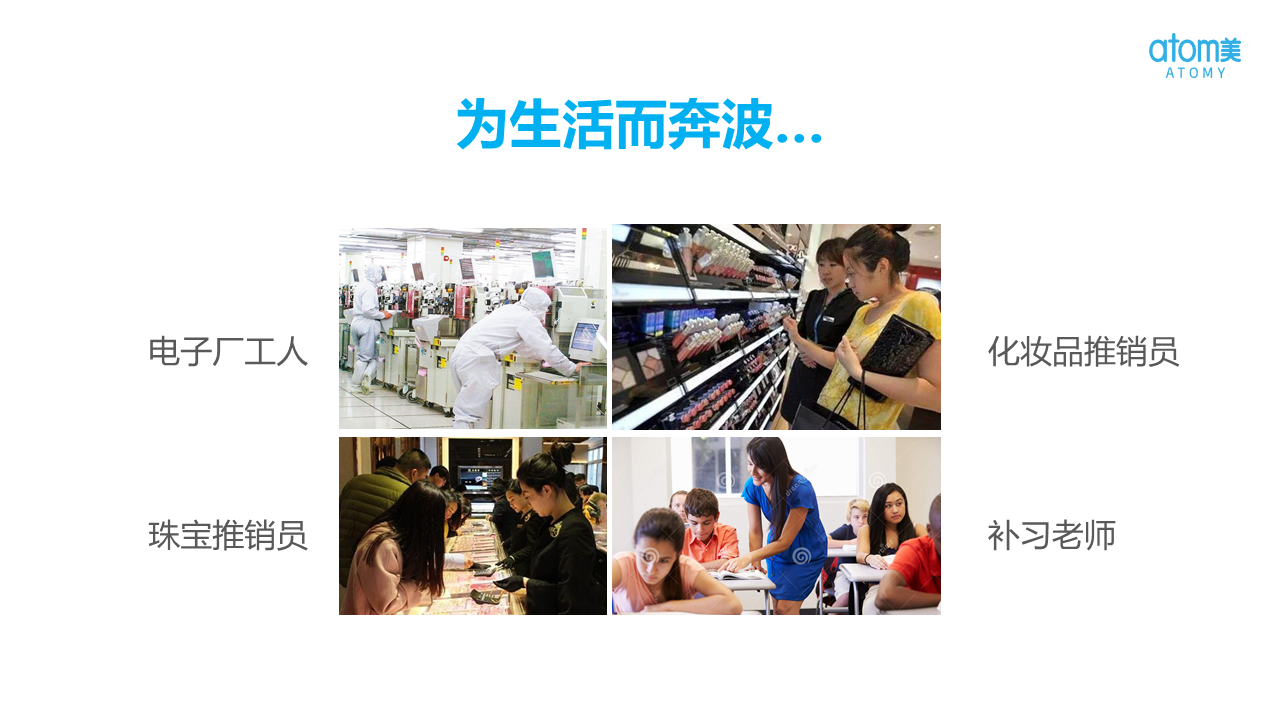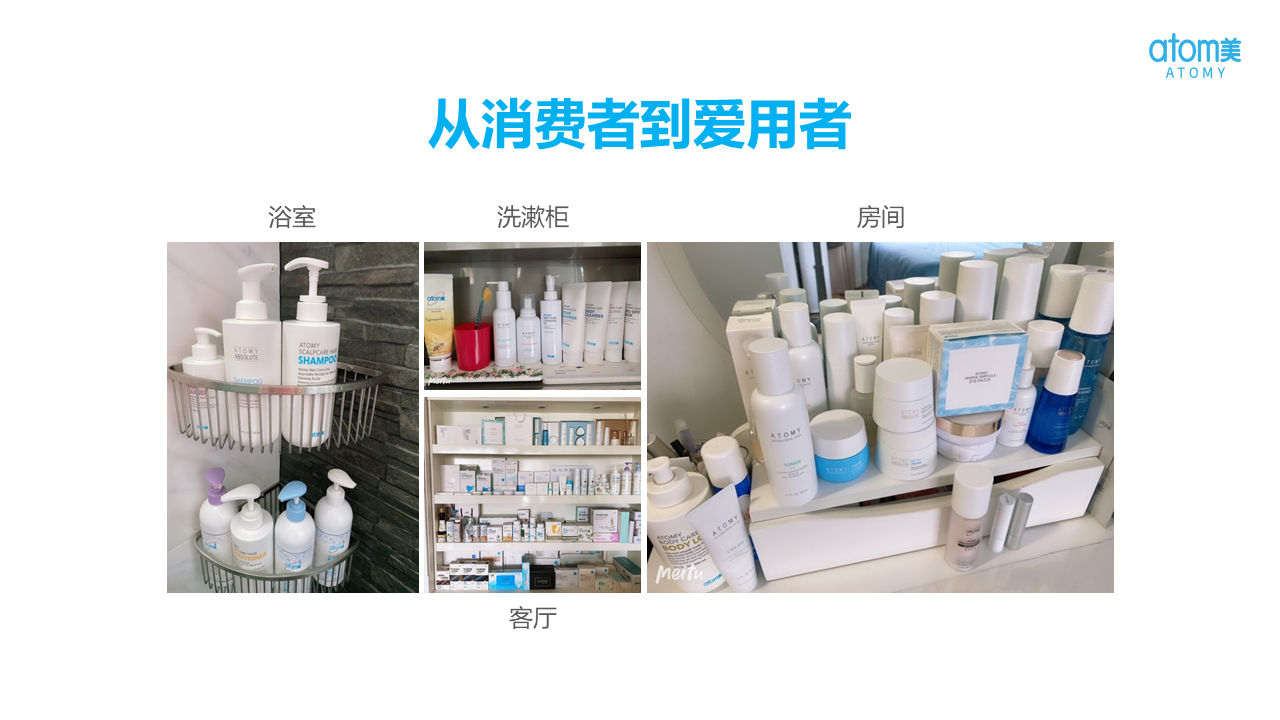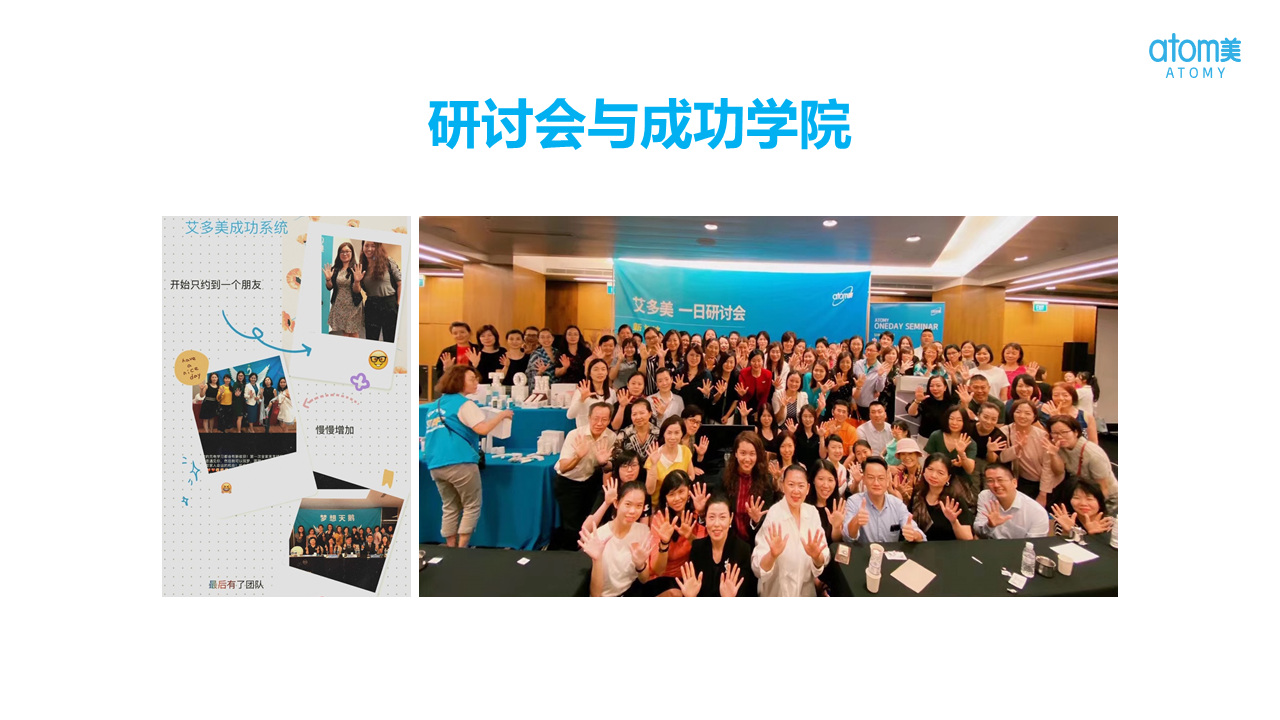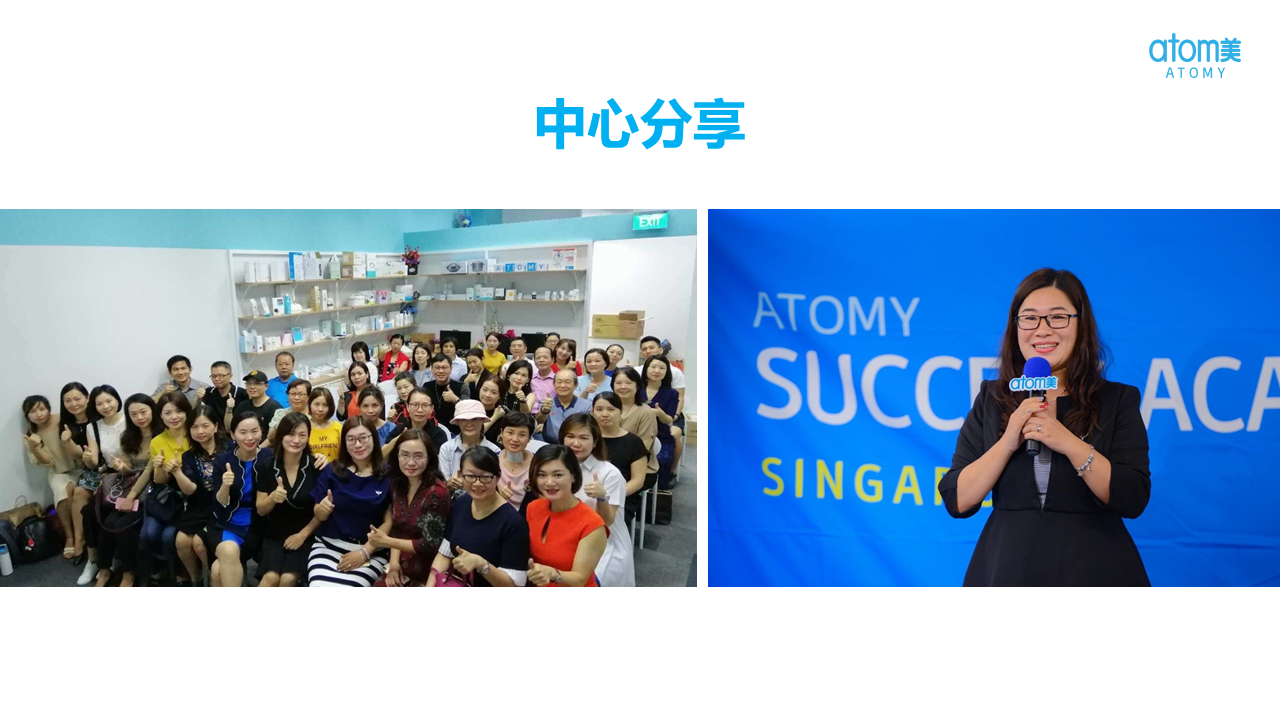 Road To Success Lecture | 成功之路演讲 | Arah Menuju Kejayaan - Yu Liyan, Star Master Royal Leaders Club, Shared her experience in the Road To Success.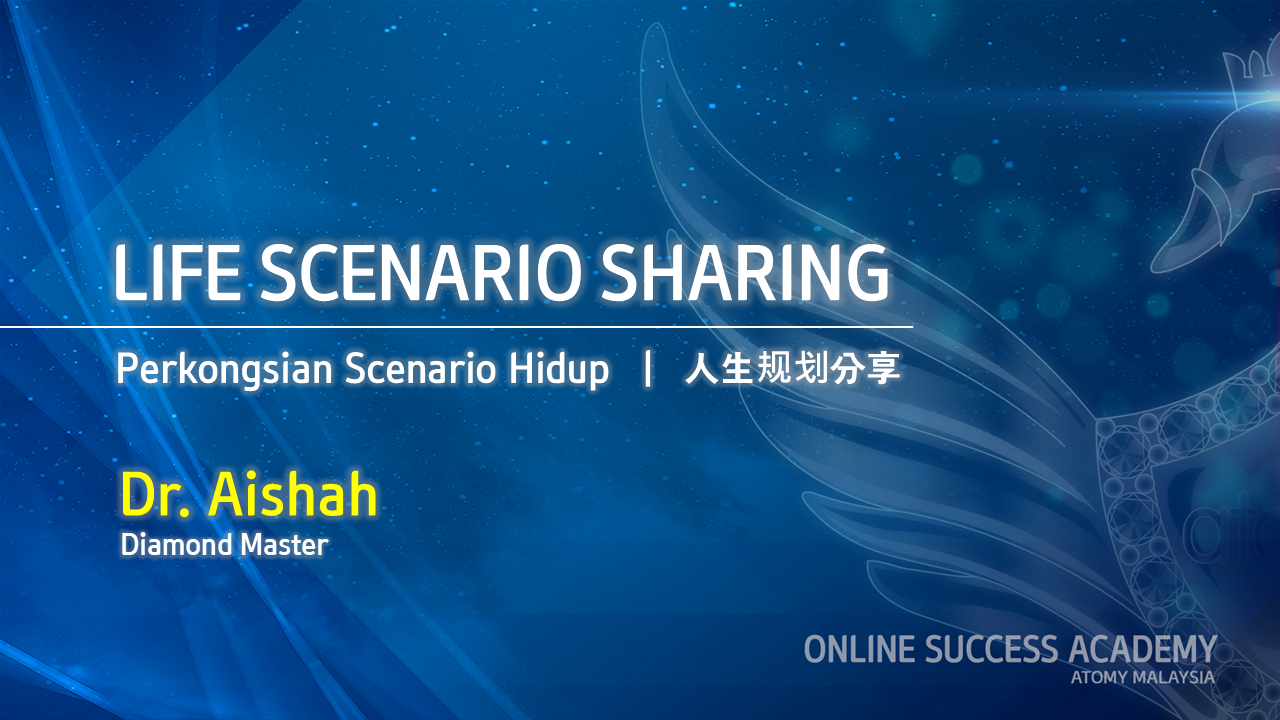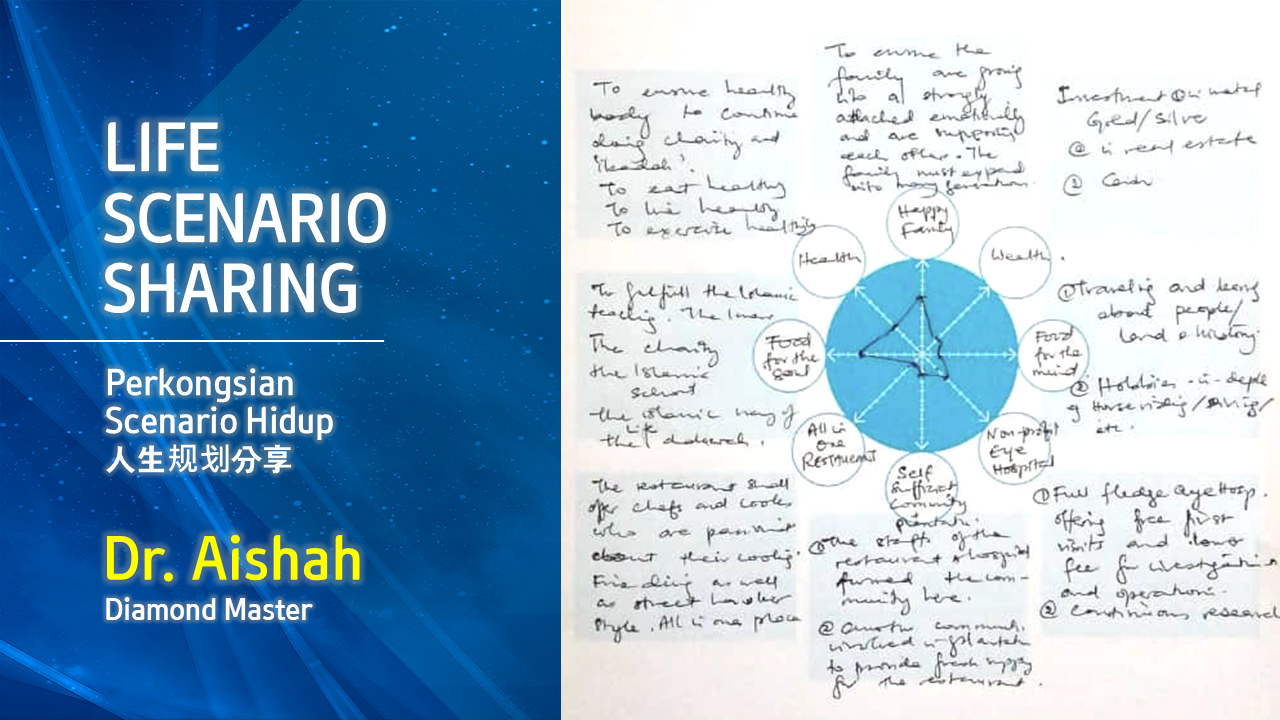 Life Sharing Scenario | 生涯规划会员分享 | Senario Perkongsian Kehidupan- Dr Nor Aishah, Diamond Master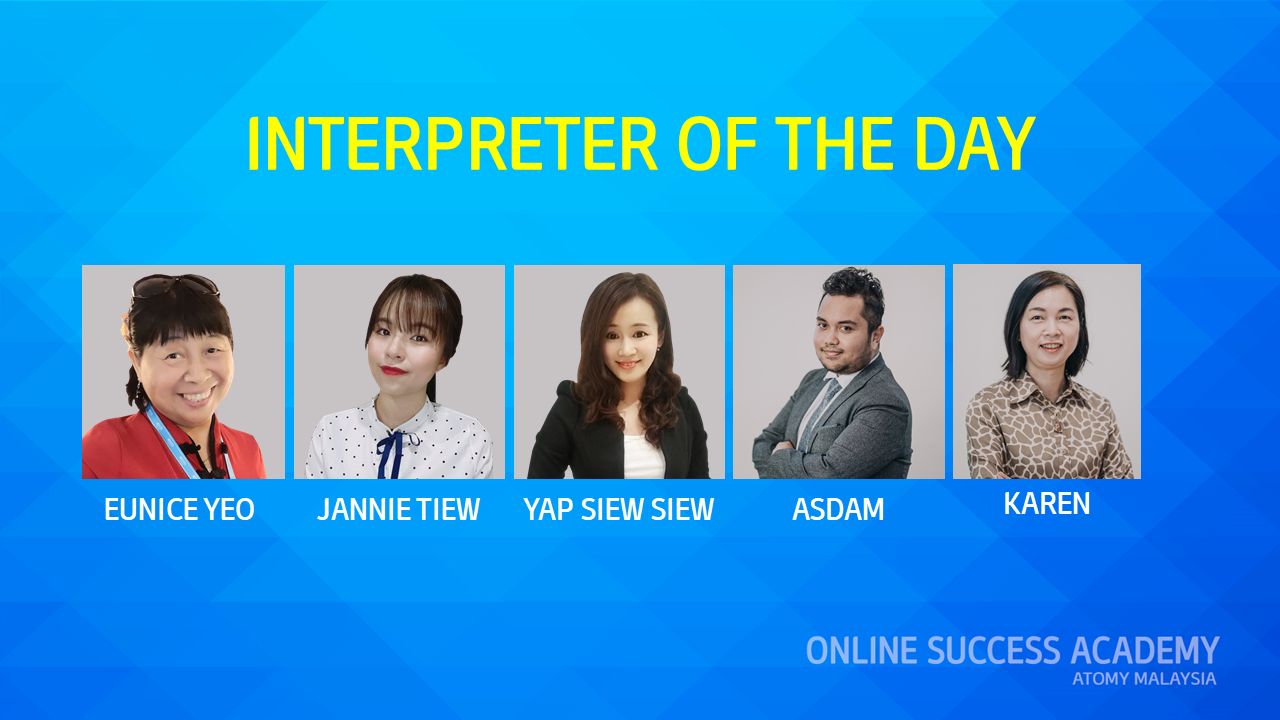 For this year's Online Success Academy seminar, it is also powered by talented, experienced and high-quality translators and they are:
在今年的线上成功学院研讨会上,也由才华横溢,经验丰富,高质量的翻译员提供支持,他们是:
Untuk seminar Online Success Academy kali ini, turut dijayakan oleh penterjemah bahasa yang berbakat, berpengalaman dan berkualiti tinggi dan mereka ialah:

Interpreter- Eunice Yeo, Jannie Tiew, Yap Siew Siew, Asdam, Karen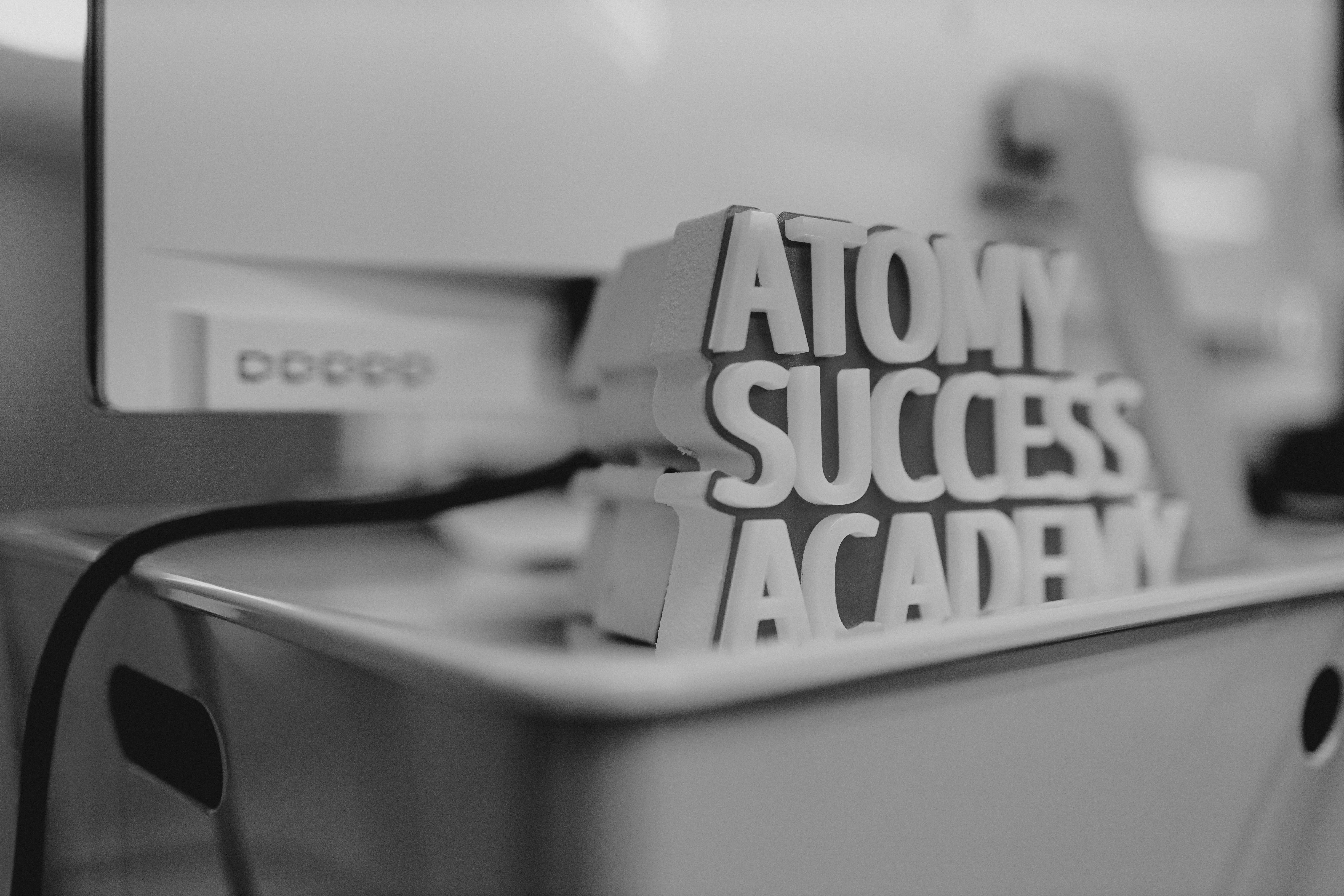 Our next Atomy Online Success Academy surely will be more different and speakers will share their oustanding experience and successful journey, bring us to succeed together ! ! !
我们的下一场艾多美线上成功学院肯定会有所不同,演讲者将分享他们的宝贵经验和成功的旅程,使我们共同走向成功! ! !
Success Academy Atomy Malaysia Online yang berikutnya pastinya berbeza danpenceramah akan berkongsi pengalaman yang menakjubkan dan perjalanan kejayaan mereka, membawa kita berjaya bersama-sama ! ! !