ARTICLE
23rd Success Academy, March 2019
23rd Success Academy, March 2019
ATOMY MALAYSIA 23RD SUCCESS ACADEMY (MARCH 2019)
SUCCESS ACADEMY ATOMY MALAYSIA KE-23 (MARCH 2019)
马来西亚艾多美第二十三届成功学院(二零一九年三月)
Date|
Tarikh
| 日期 : 15 ~ 16 March, 2019
Venue |
Tempat
| 地点 :The Grand Ballroom, Dorsett Grand Subang
Attendees|
Kehadiran
| 出席人数 : 750 pax
Dorsett Grand Subang
was our venue for February 2019 Success Academy.
Dorsett Grand Subang
merupakan lokasi untuk Success Academy bulan Februari 2019.
这次一月份的成功学院地点在
雪邦Dorsett Grand大酒店
。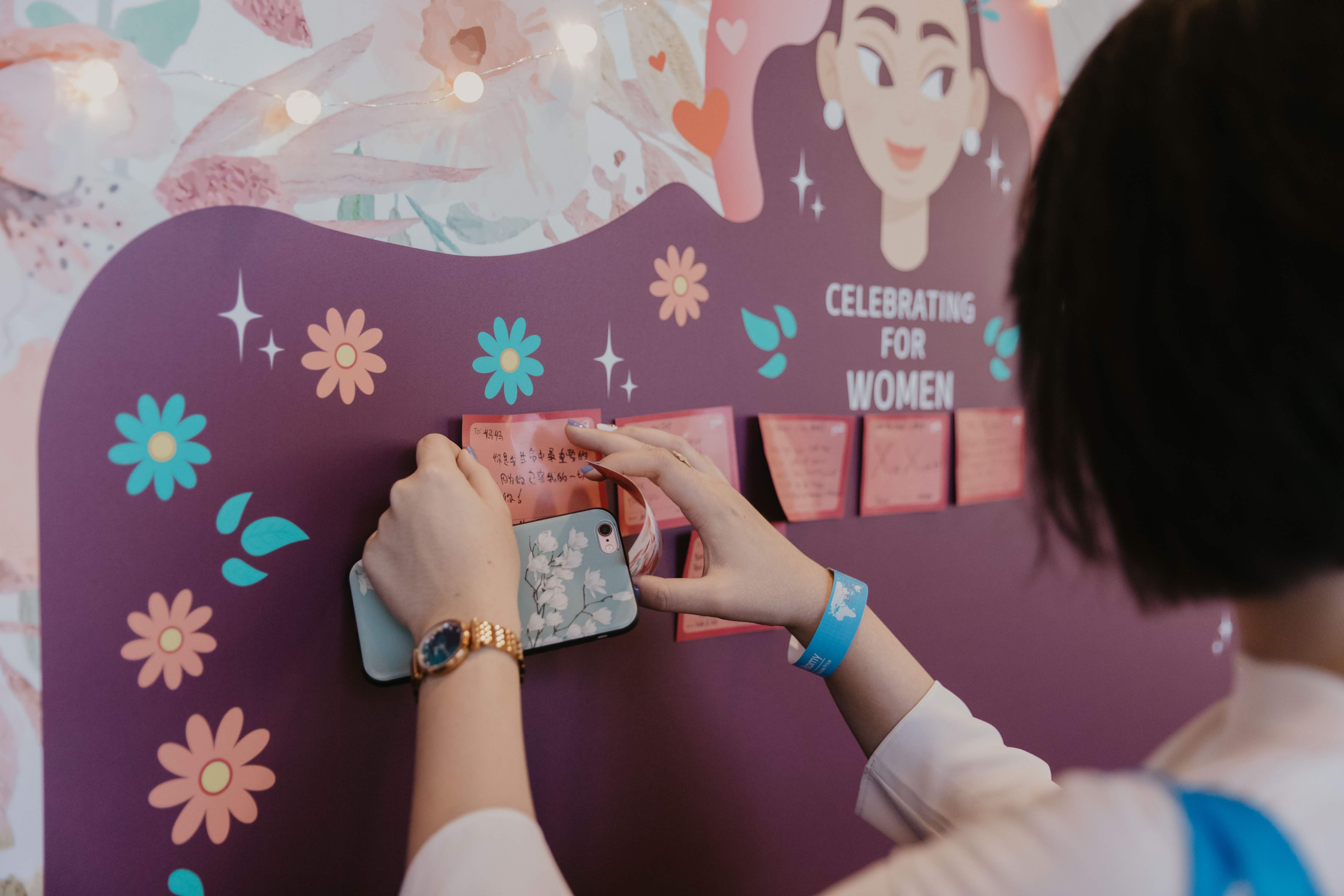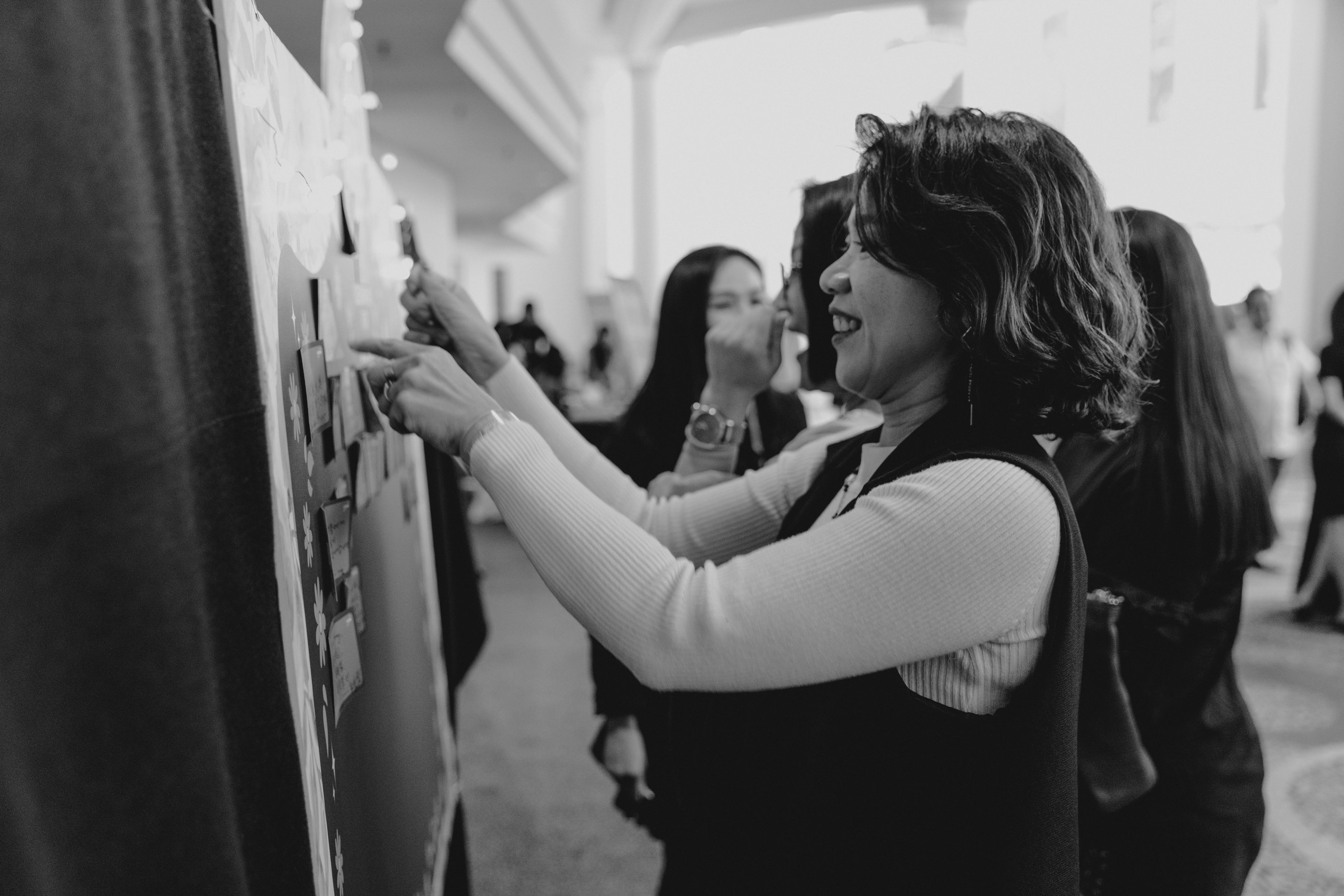 The theme for the March in SA is celebrating women | Tema untuk bulan Mac di SA
meraikan wanita | 这次我们的主题是庆祝妇女节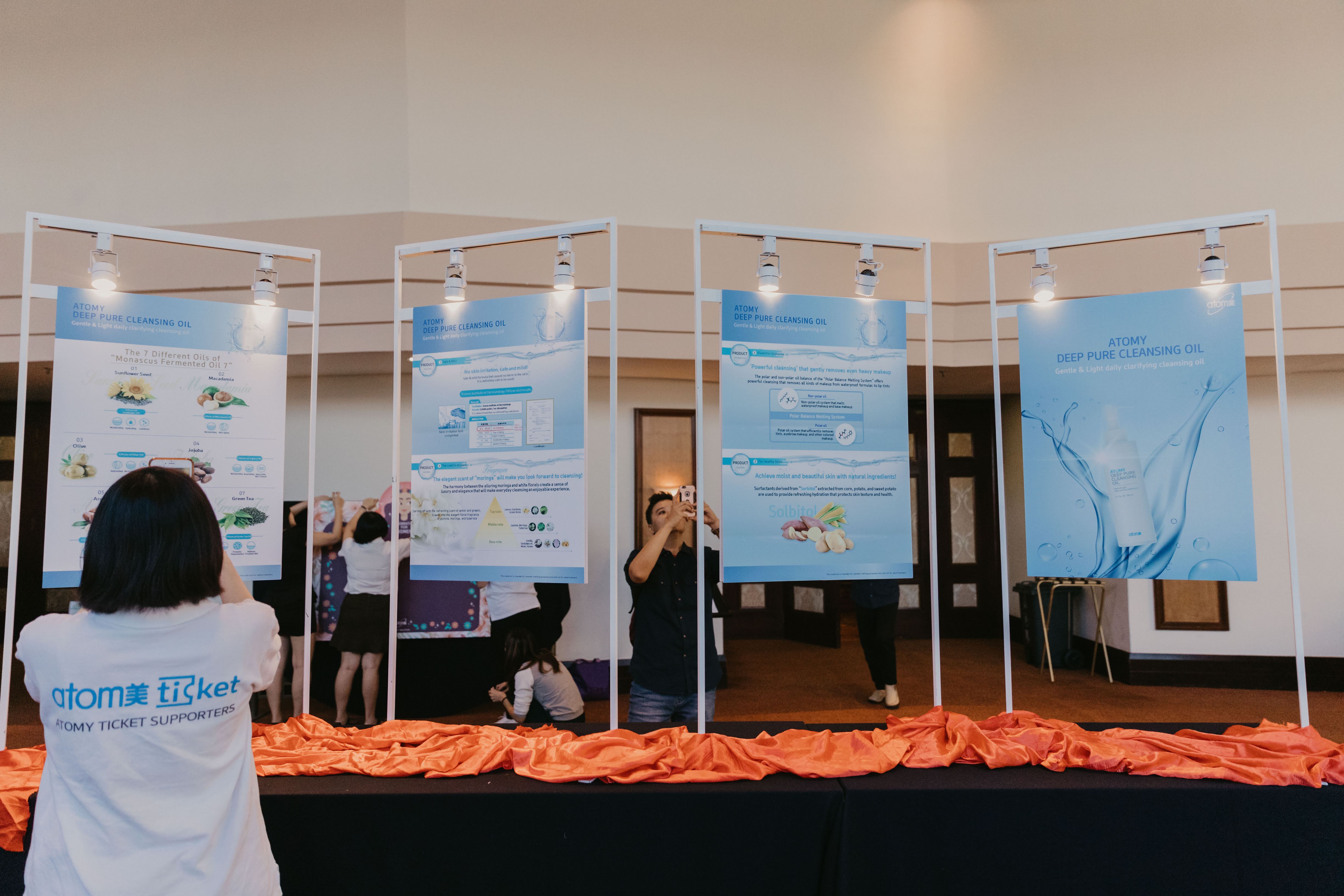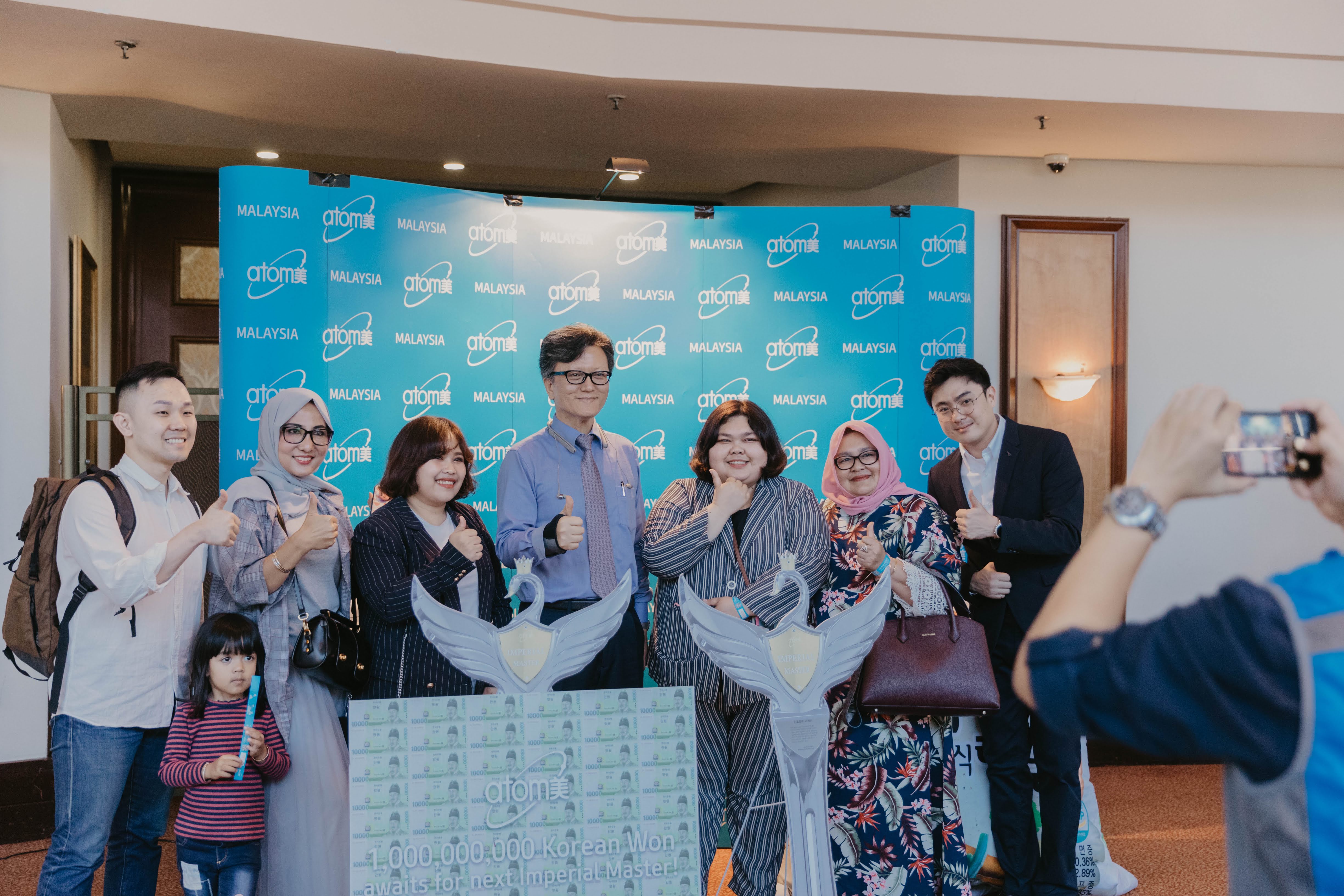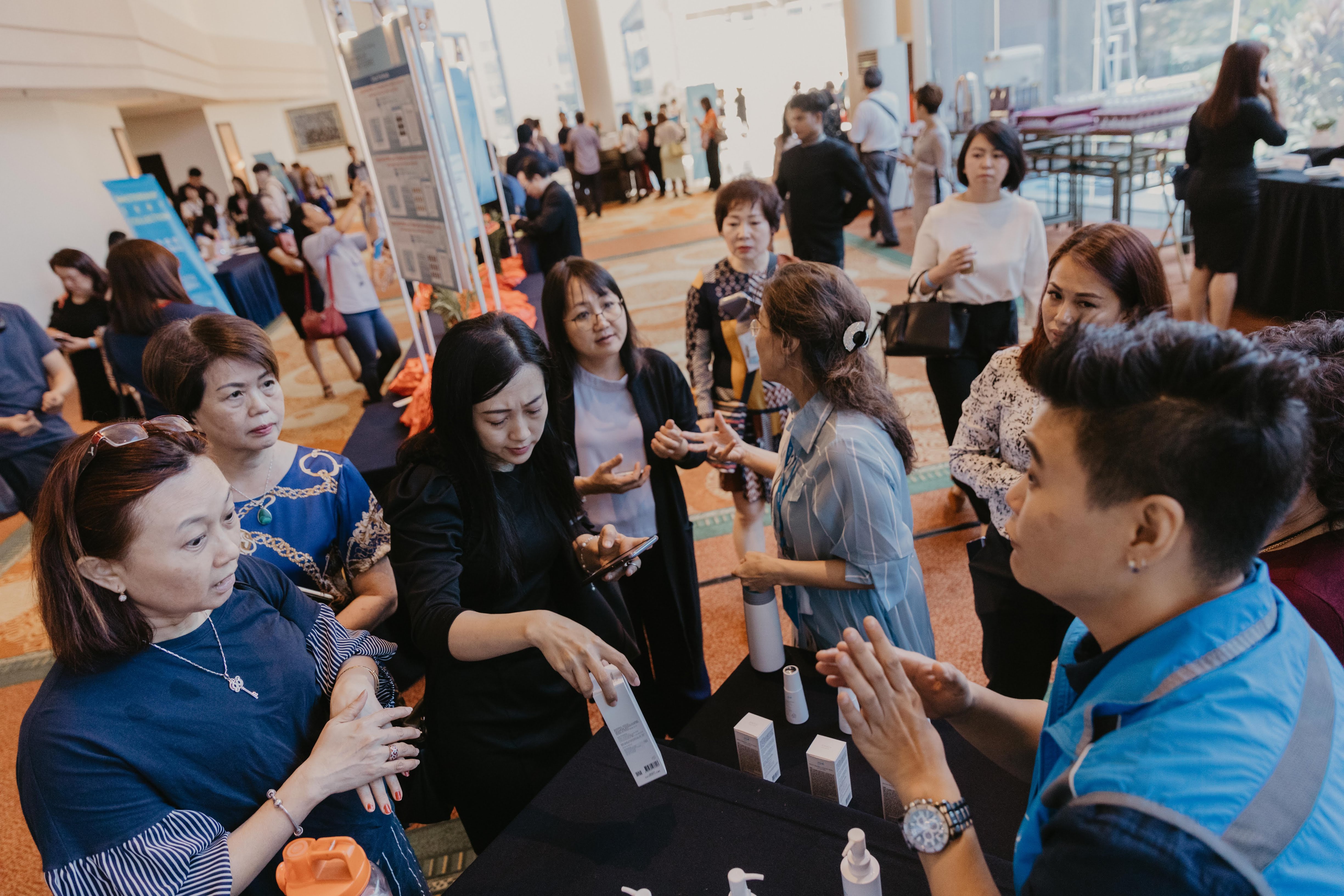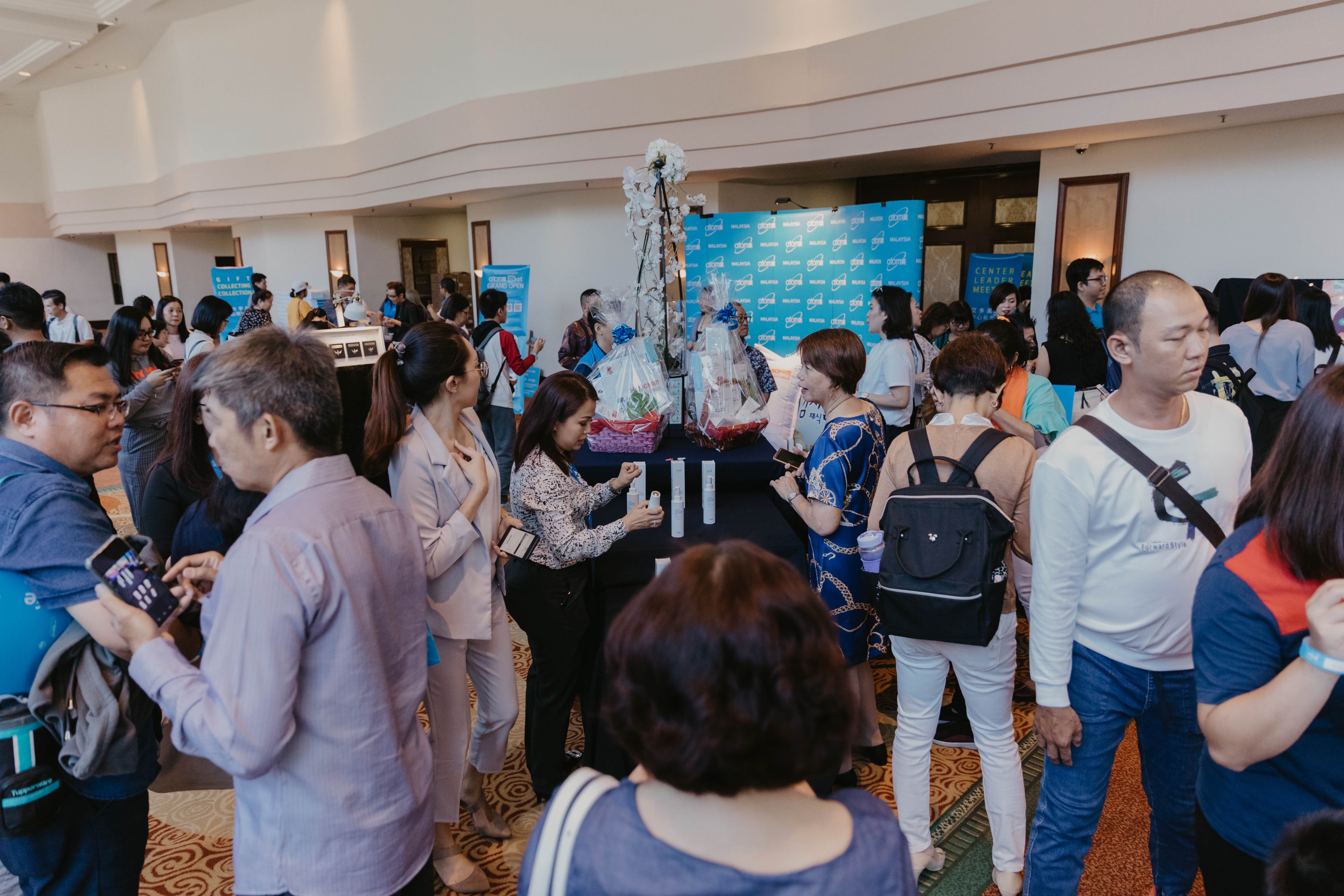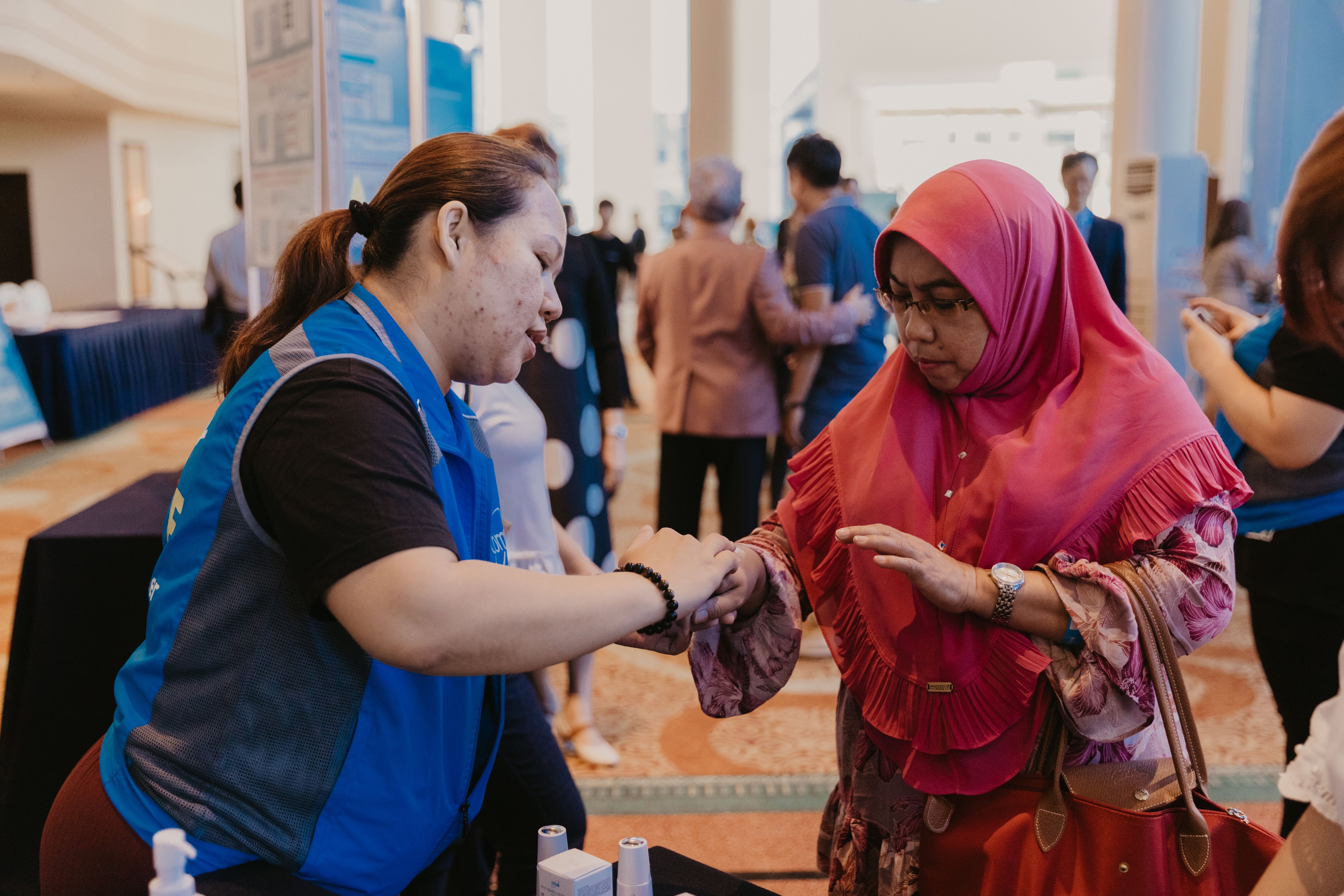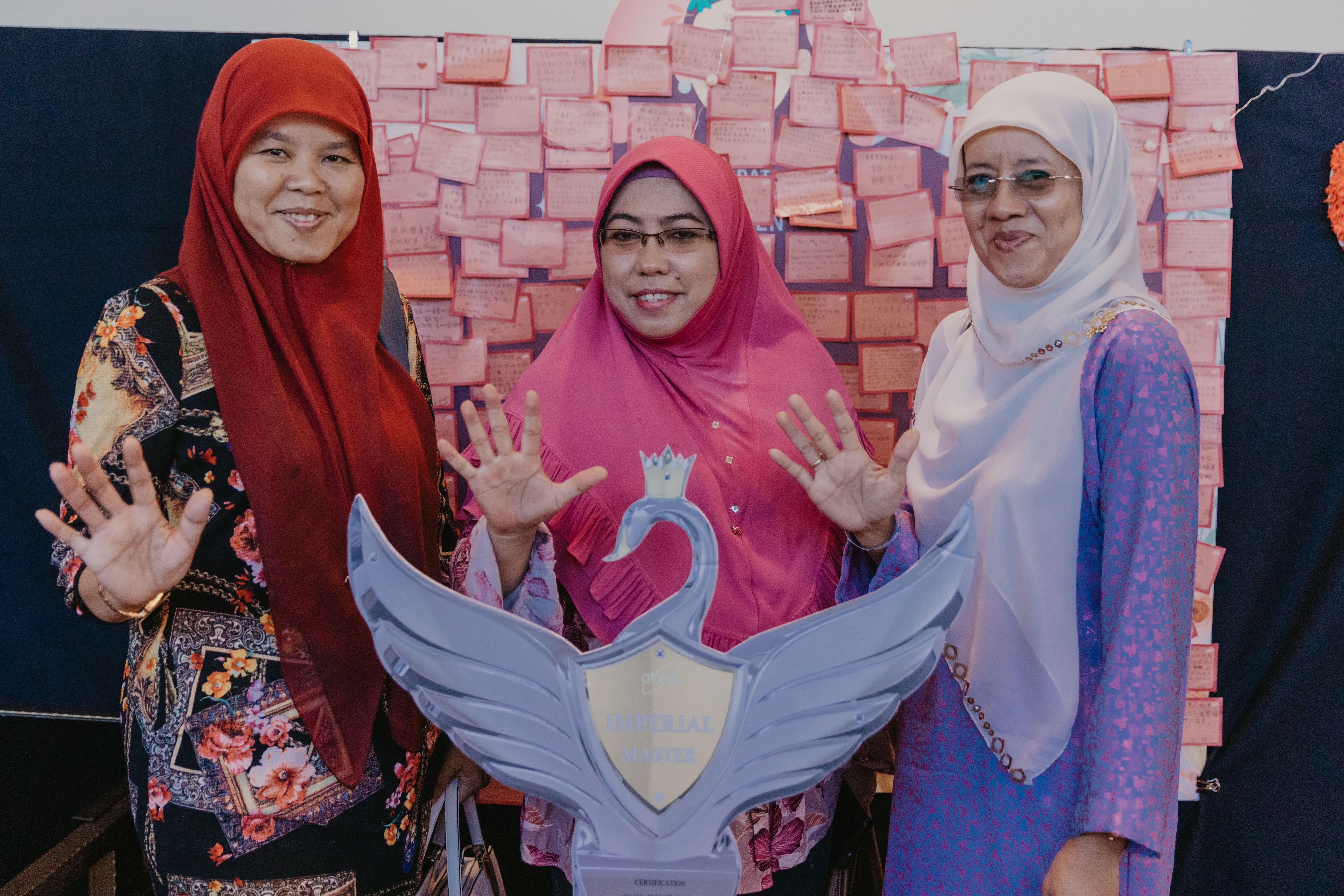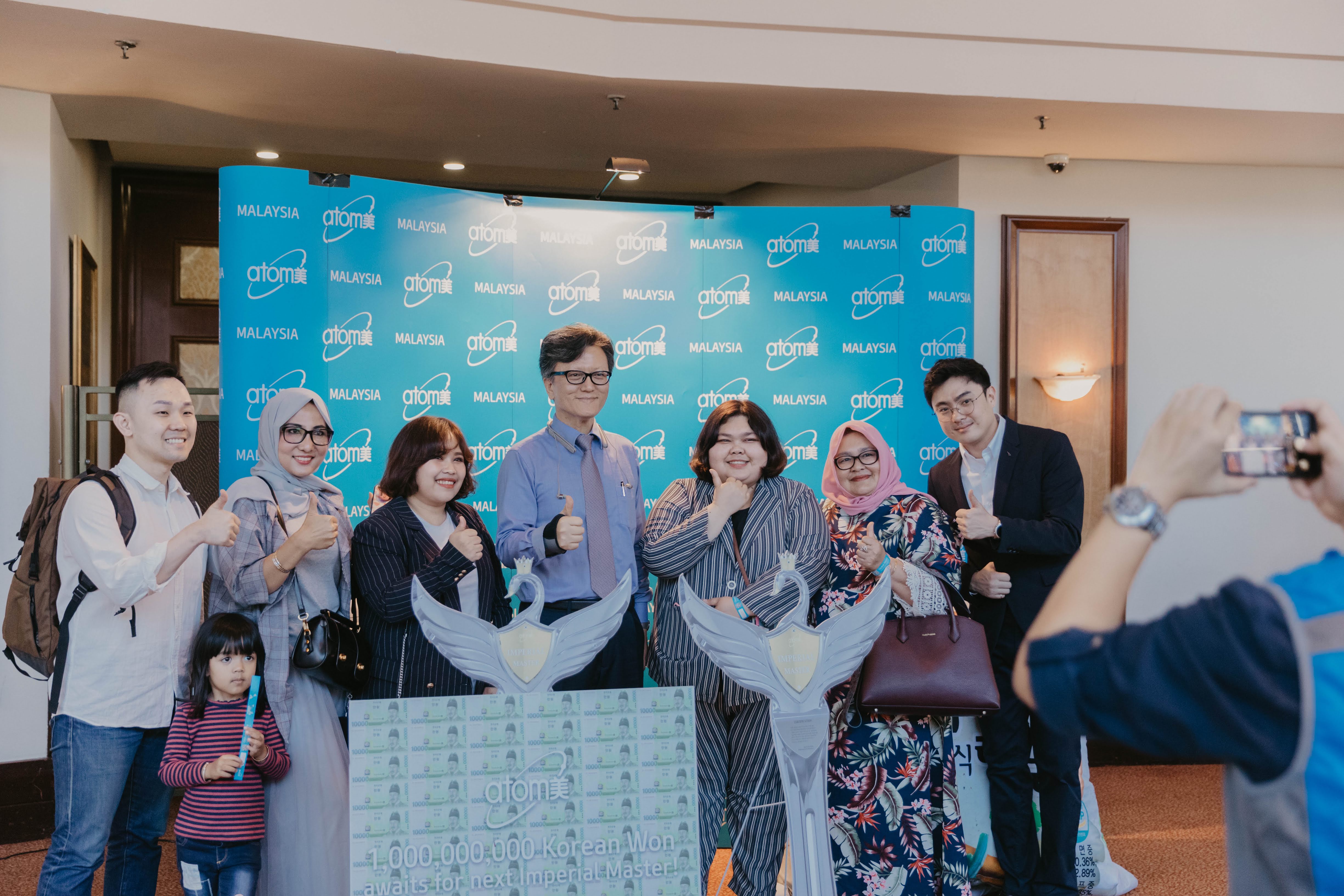 The exhibition hall in the foyer of Ballroom |
Pameran tentang Atomy di Luar ballroom |
成功学院外面的展览厅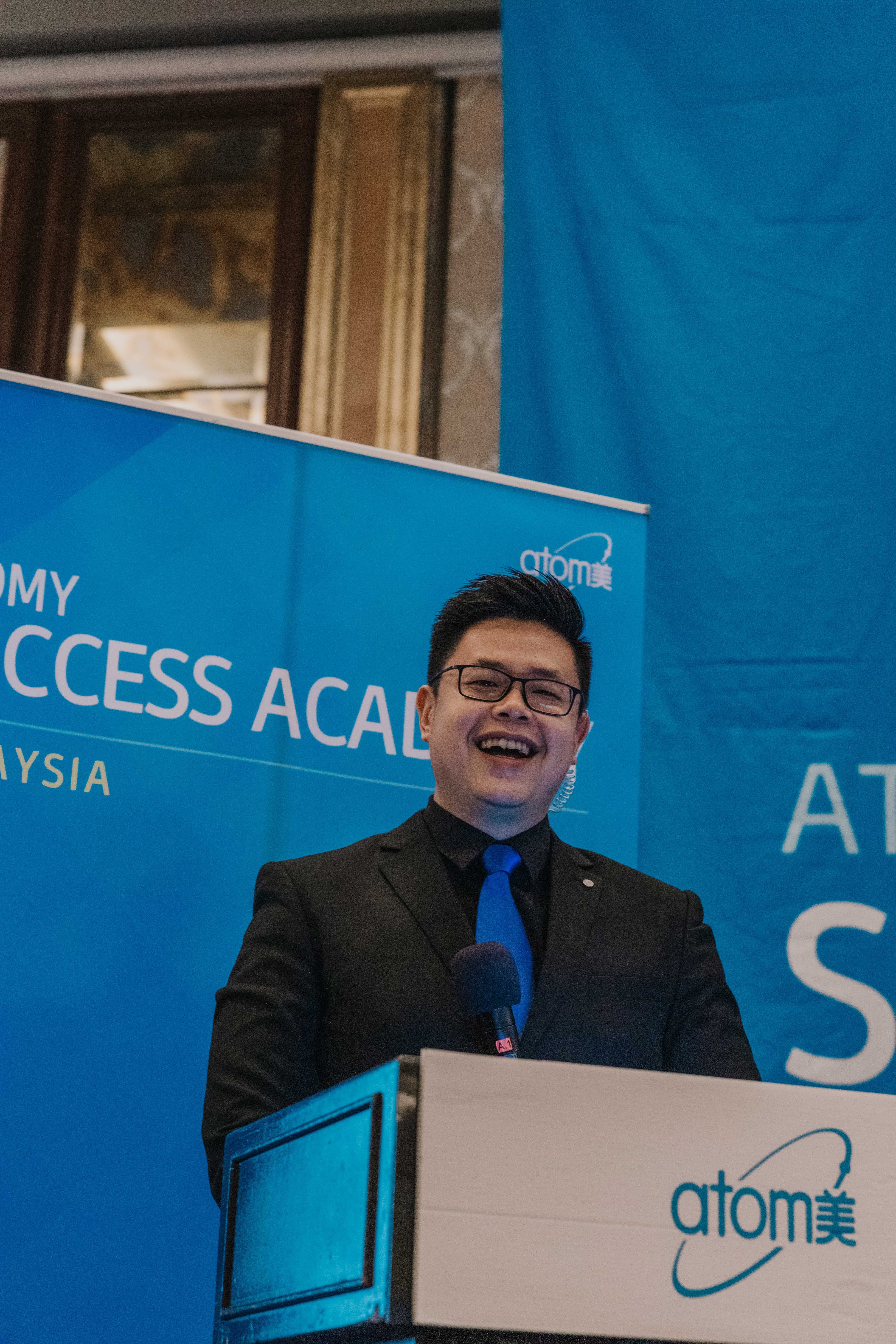 This round we have Emcee |
Emcee Kali ini
| 司仪-
Wallace Tan SM 销售大师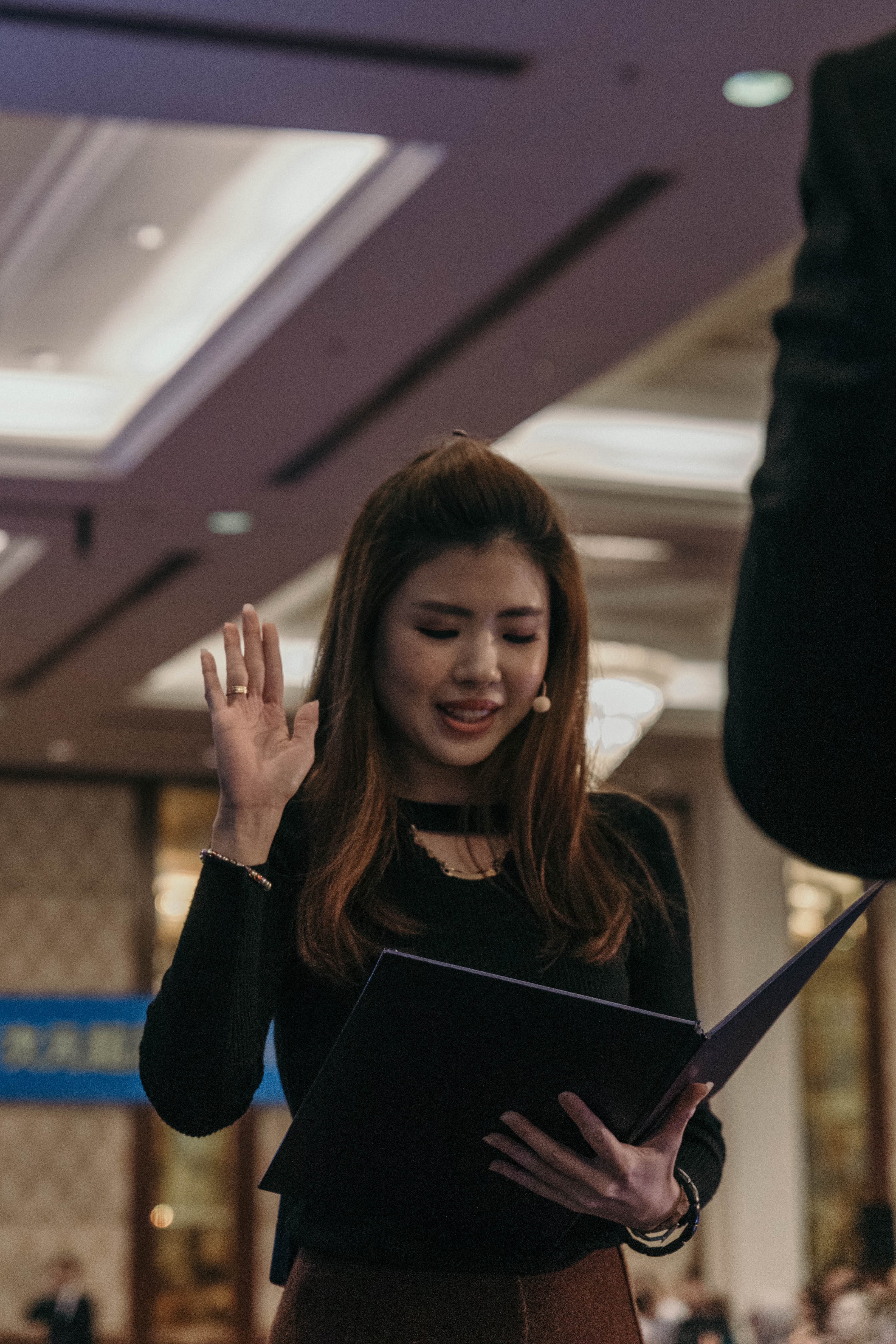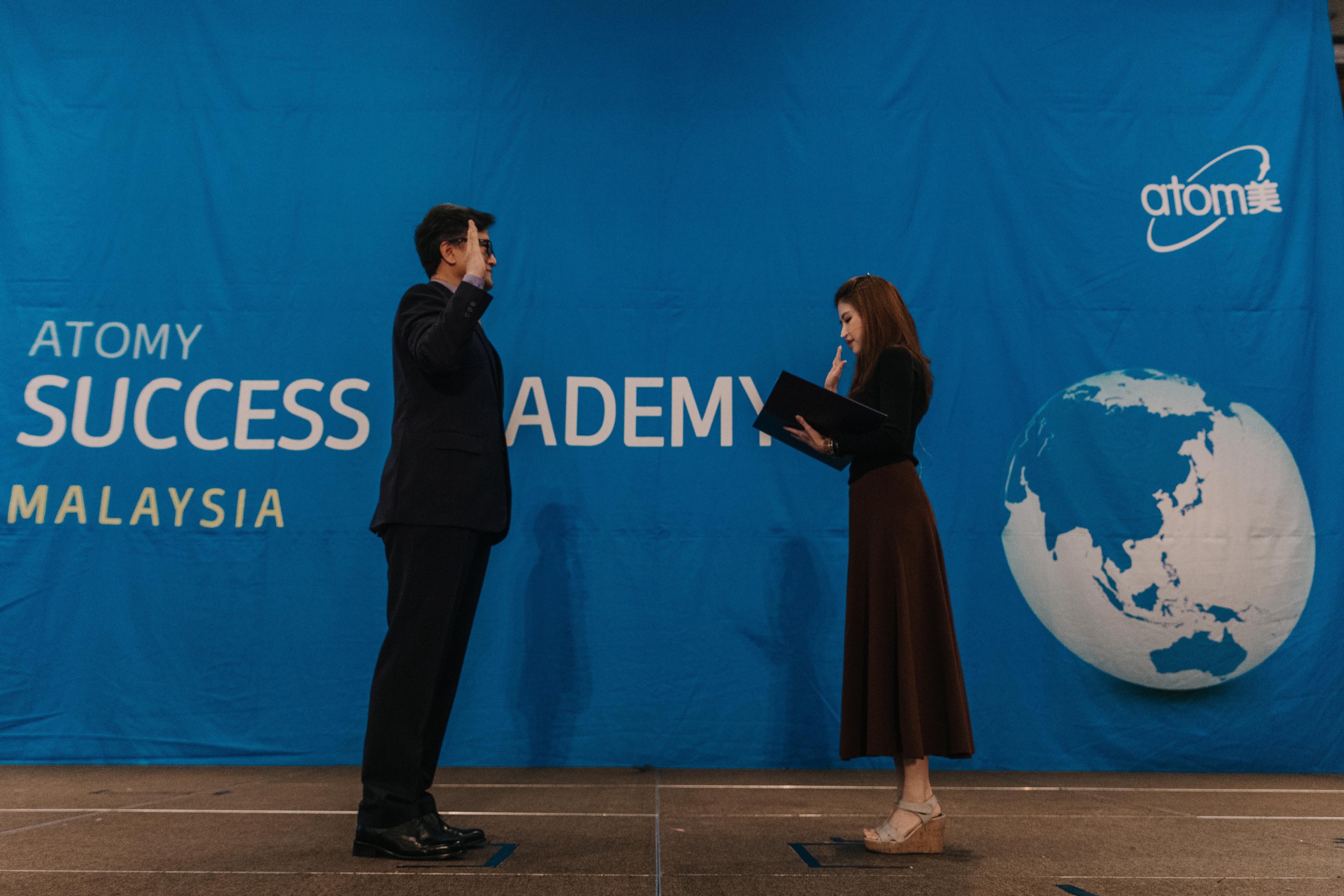 Reading of Oath by member's representative |
Pembacaan Akuan Sumpah oleh wakil ahli
| 会员代表宣誓
-
Isabelle Kew SRM 玫瑰大师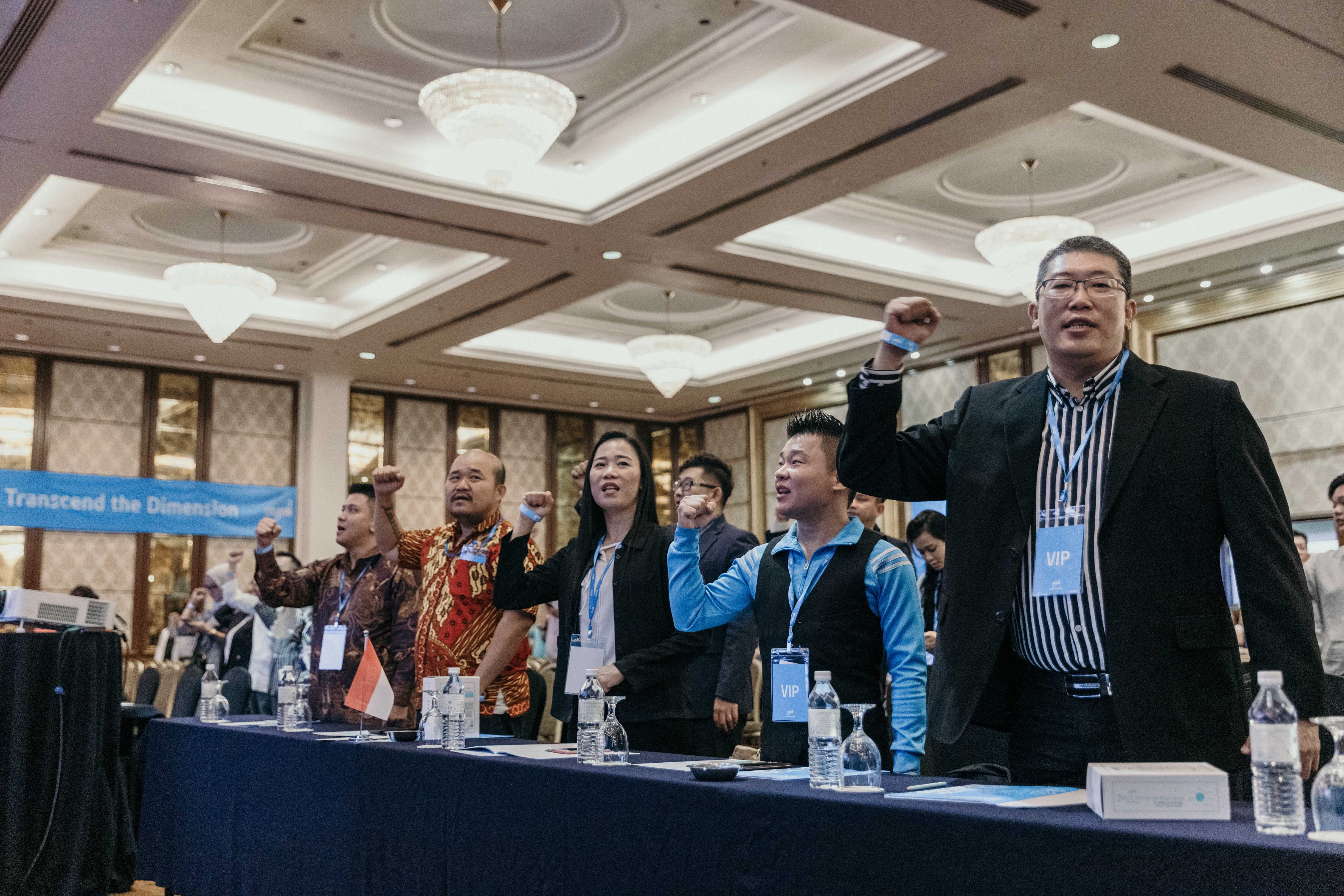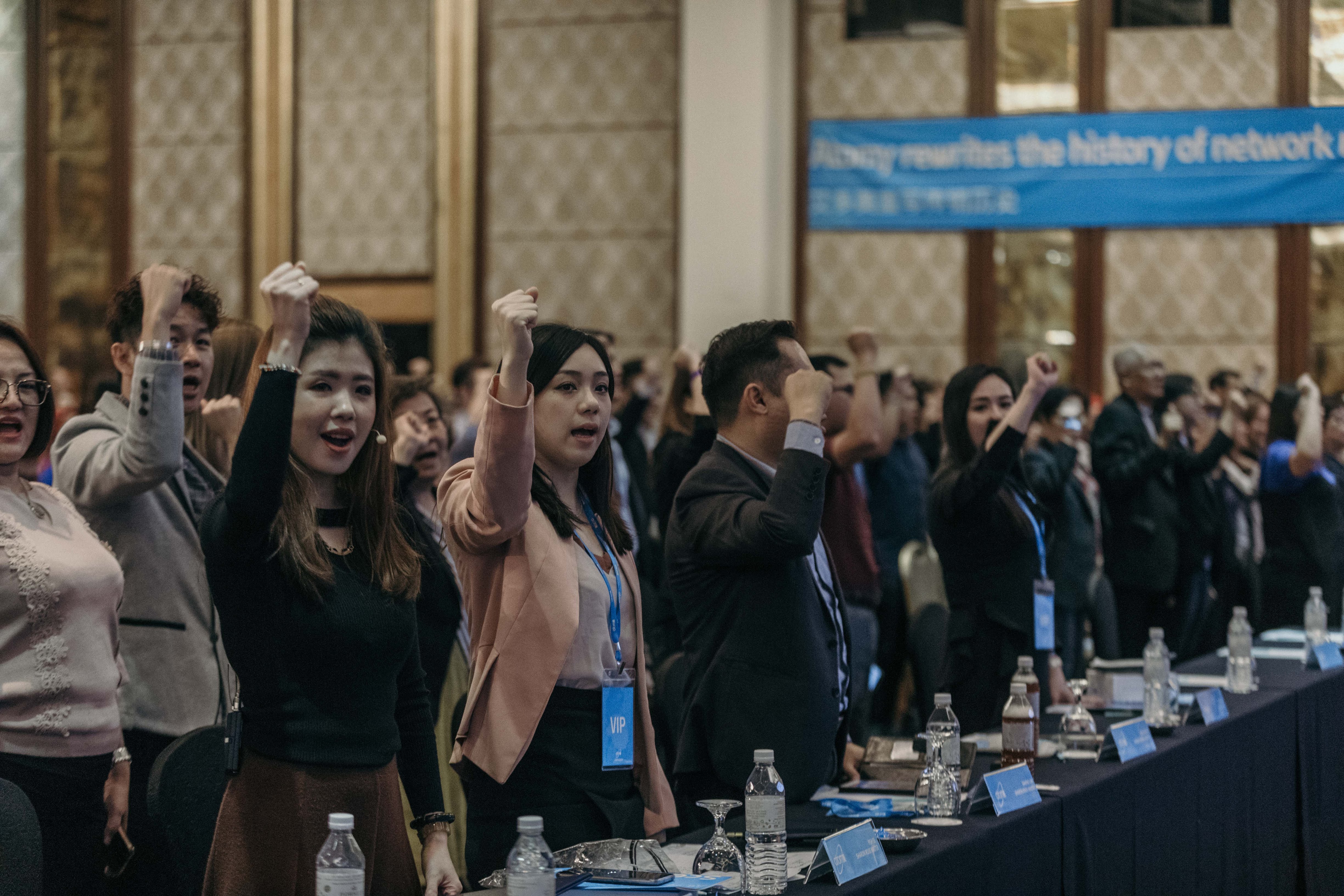 Reciting the Company's Motto to start our SA, Aja! Aja! Aja!
Pendeklamasian Motto Syarikat
sebagai upacara pembukaan SA, Aja! Aja! Aja!
成功学院正式开始。大家精神奕奕的喊社训。
INTRODUCTION OF LOCAL LEADERS | PENGENALAN "LOCAL LEADERS"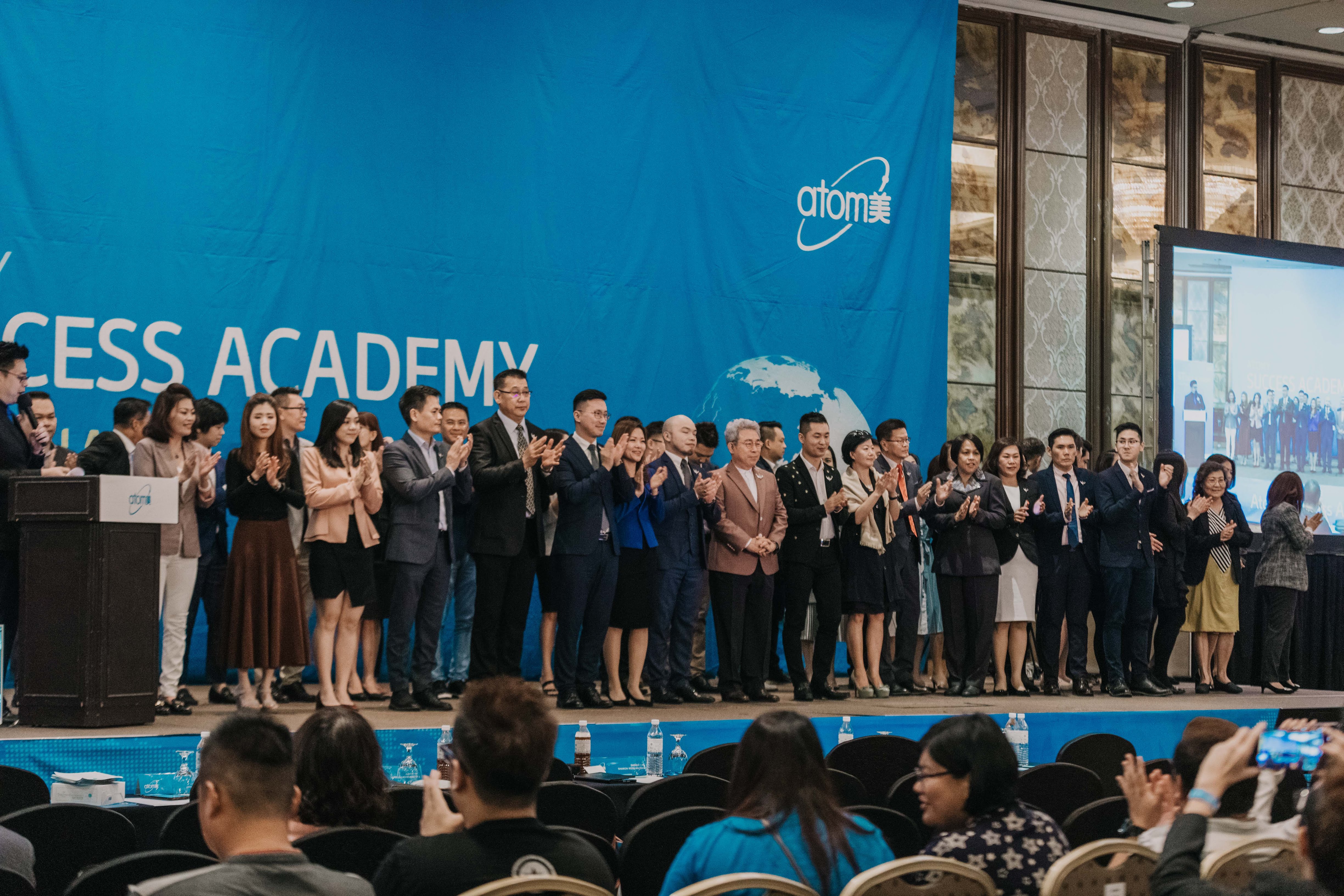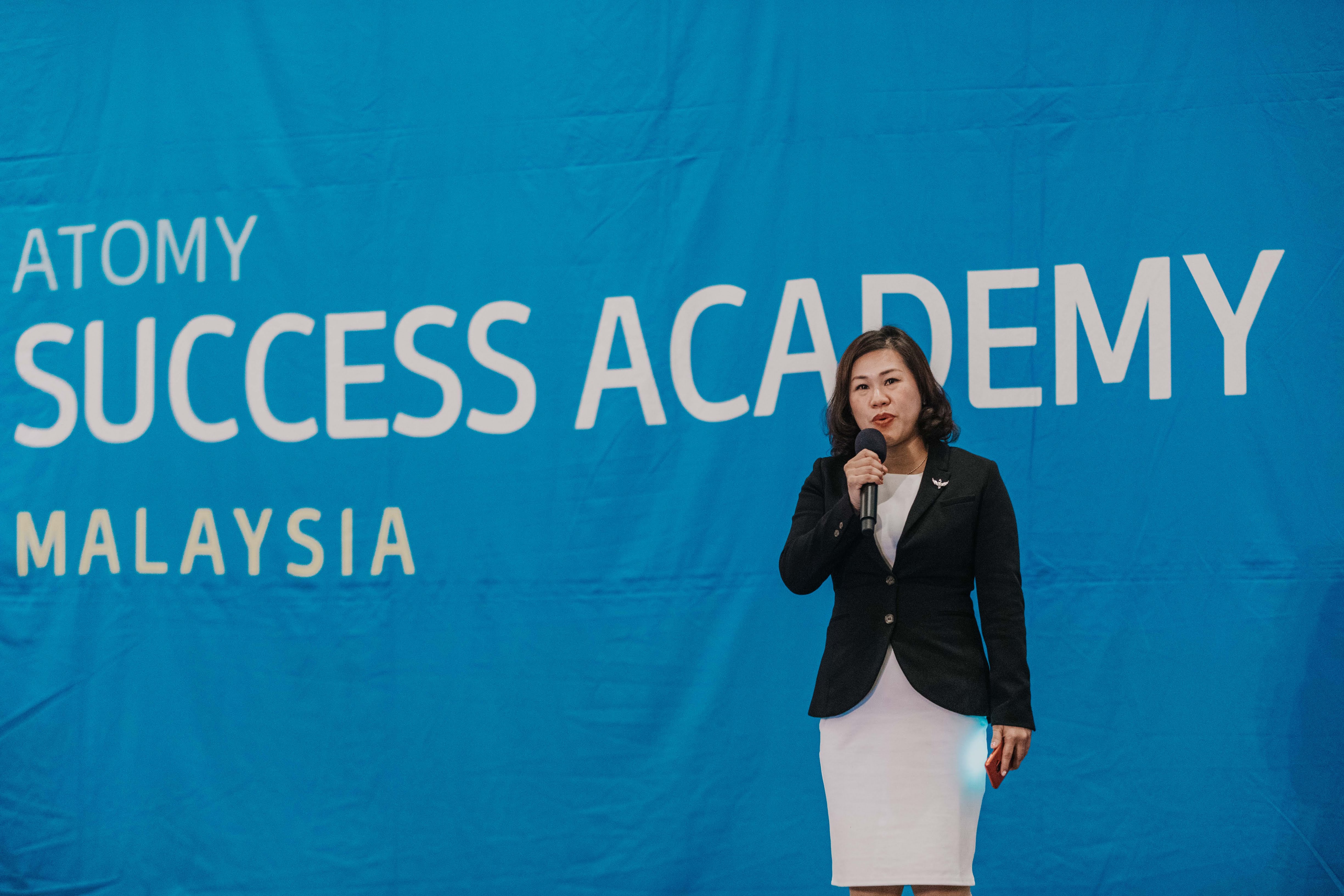 Greeting speech by |
Kata Alu-aluan daripada
| 来自本地领袖的欢迎词 -
Finn Ng STM 星光大师


Company Introduction | Pengenalan Syarikat | 公司介绍 - Piao Guang Xu STM 星光大师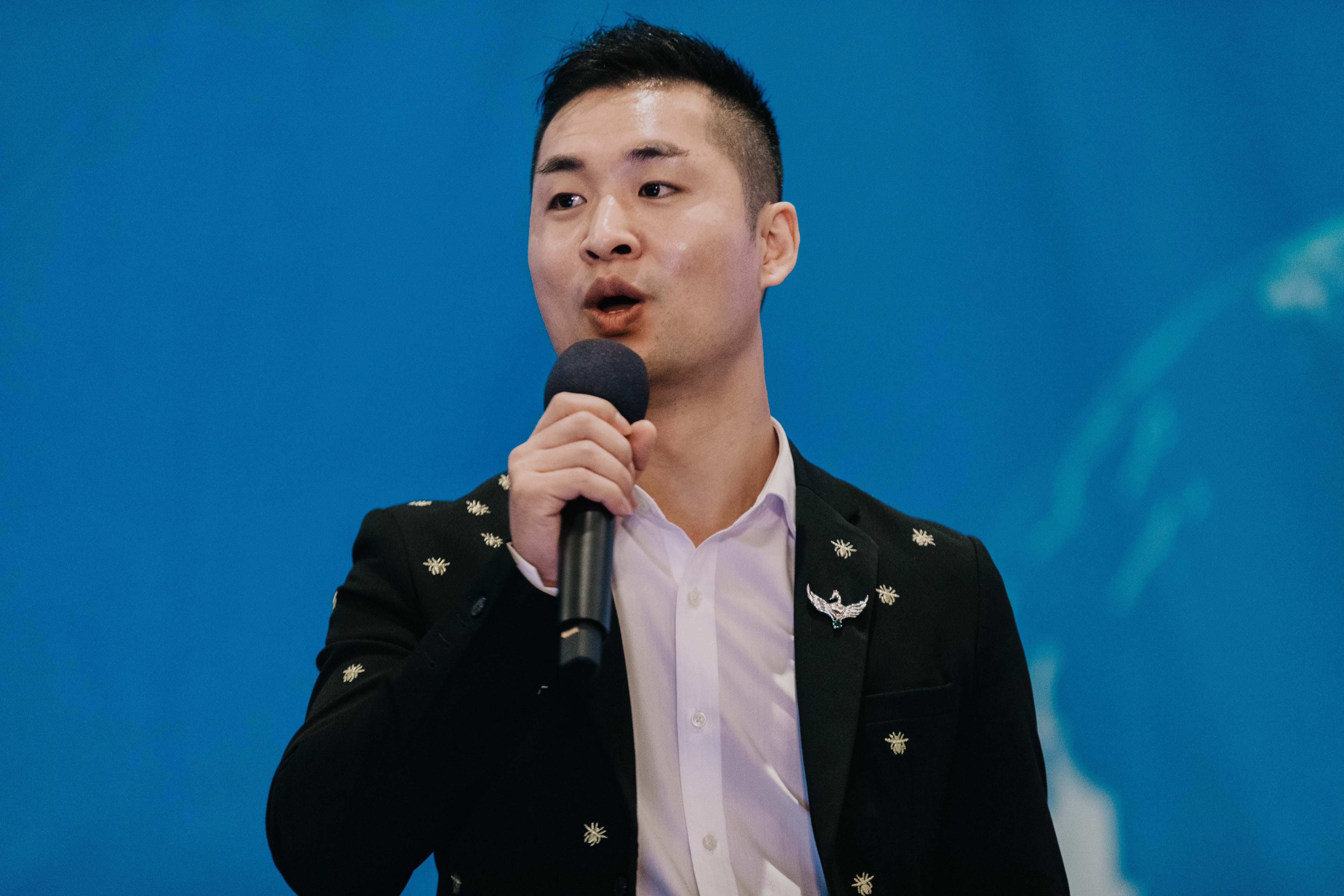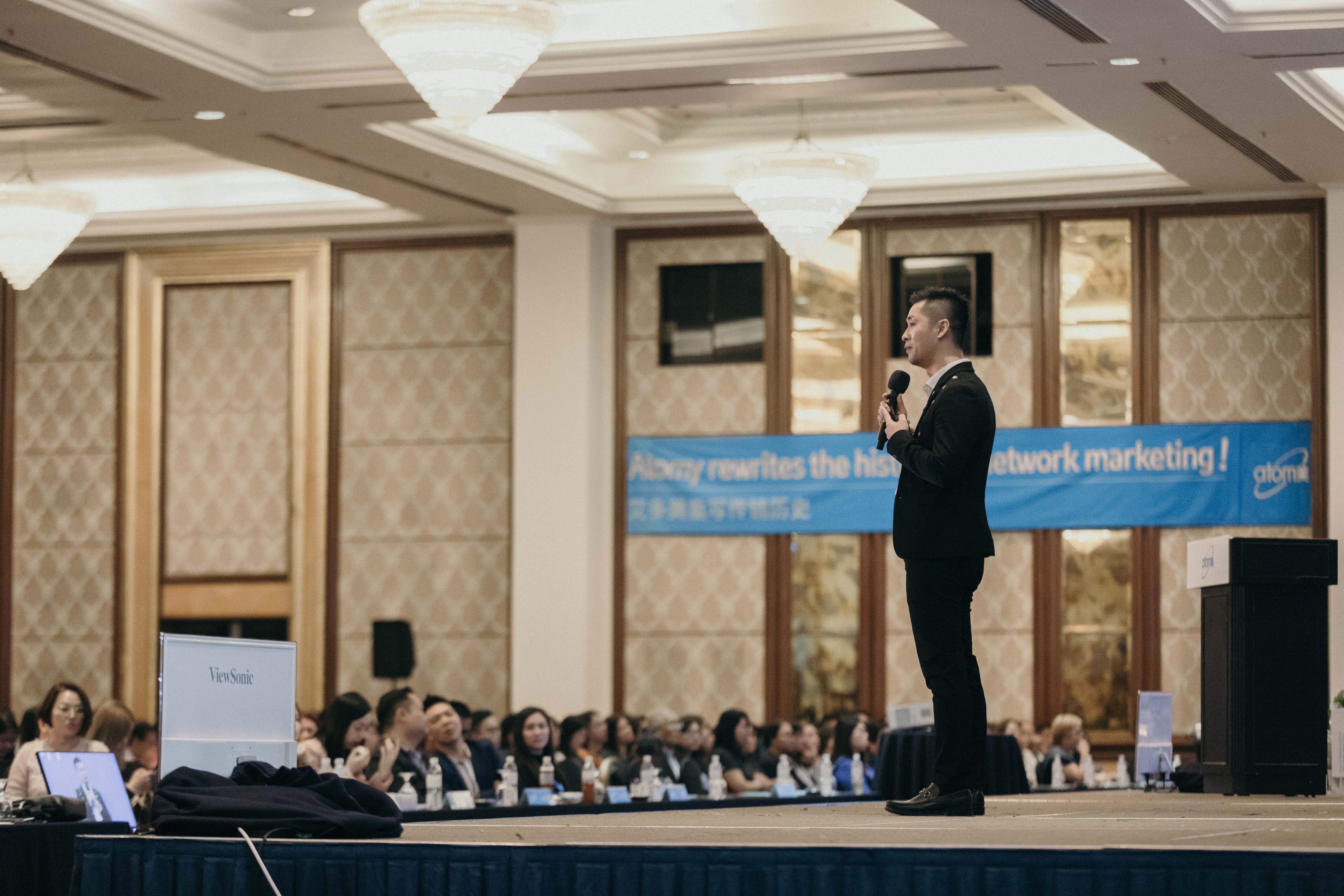 ATOMY is a platform that allows members to purchase directly with the manufacturer.
In fact, they have not made many mark up with dealers, so don't feel guilty or shame to
introduce it to your friend since you don't earn any price difference!
ATOMY adalah platform yang membolehkan ahli membeli secara langsung dengan pengilang.
Malah, mereka tidak membuat banyak penanda dengan pelbagai dealers, jadi jangan merasa
bersalah atau memalukan untuk memperkenalkannya kepada rakan anda kerana anda tidak
mendapat keuntungan melalui perbezaan harga!
ATOMY是一个直购平台,让会员直接跟厂家购买,途中其实没有经过任何经销商赚取利润,
所以邀请你加入的朋友并没有赚您任何一分钱哦!
PRODUCT INTRODUCTION | PENGENALAN PRODUK | 产品解说 -
Fish Ee SRM 玫瑰大师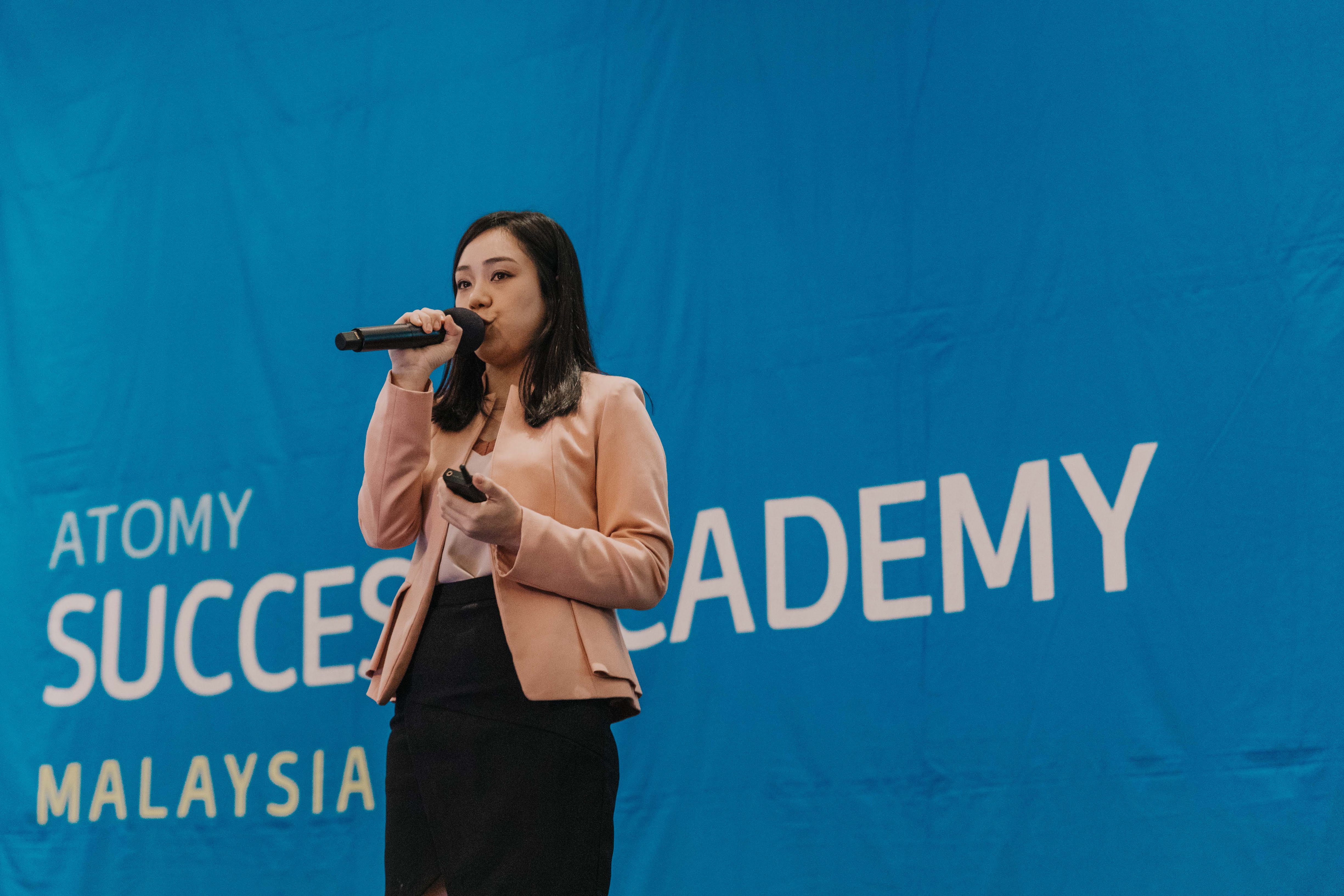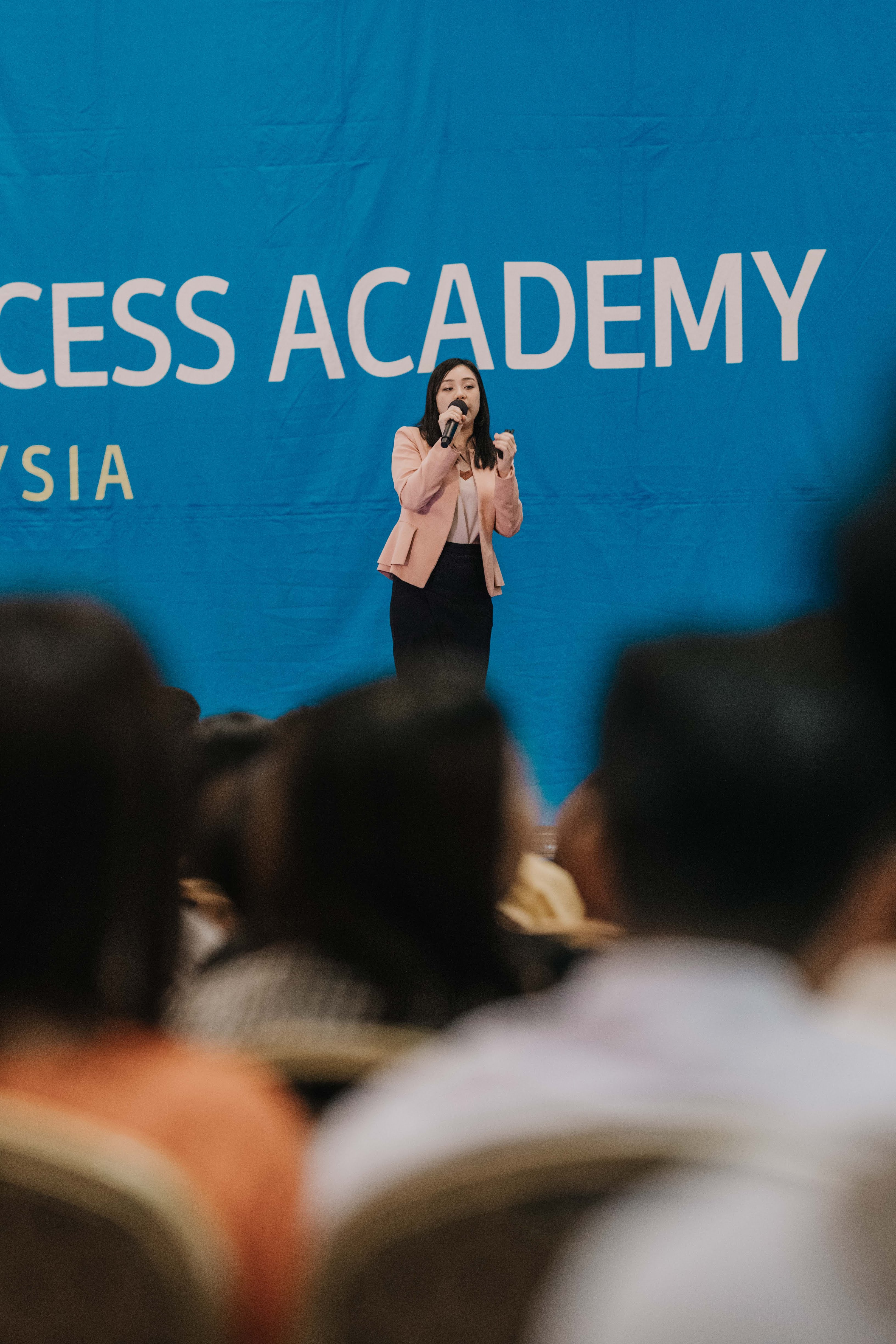 She explained recently launched Atomy products, Hemohim & Pomegranate Mixed Fruit Jelly
and also announced the launching date for two new products -Absolute spot out essence & Deep
pure cleansing Oil.
Beliau menyampaikan ciri-ciri terbaik produk Atomy seperti Hemohim dan Pomegranate Mixed Fruit Jelly dan juga mengumum produk yang terbaru sekali -
Absolute spot out essence & Deep pure cleansing Oil.
以创意却精简的方式分享了艾多美的蜂蜜饮和石榴美人果冻和宣布两个新上架产品-Absolute spot out essence 祛斑精华 & Deep pure cleansing Oil 深层卸妆油.
Journey to Sales Master | Jalan menuju sales master | 一路走向销售大师 - Tea Su San SM 销售大师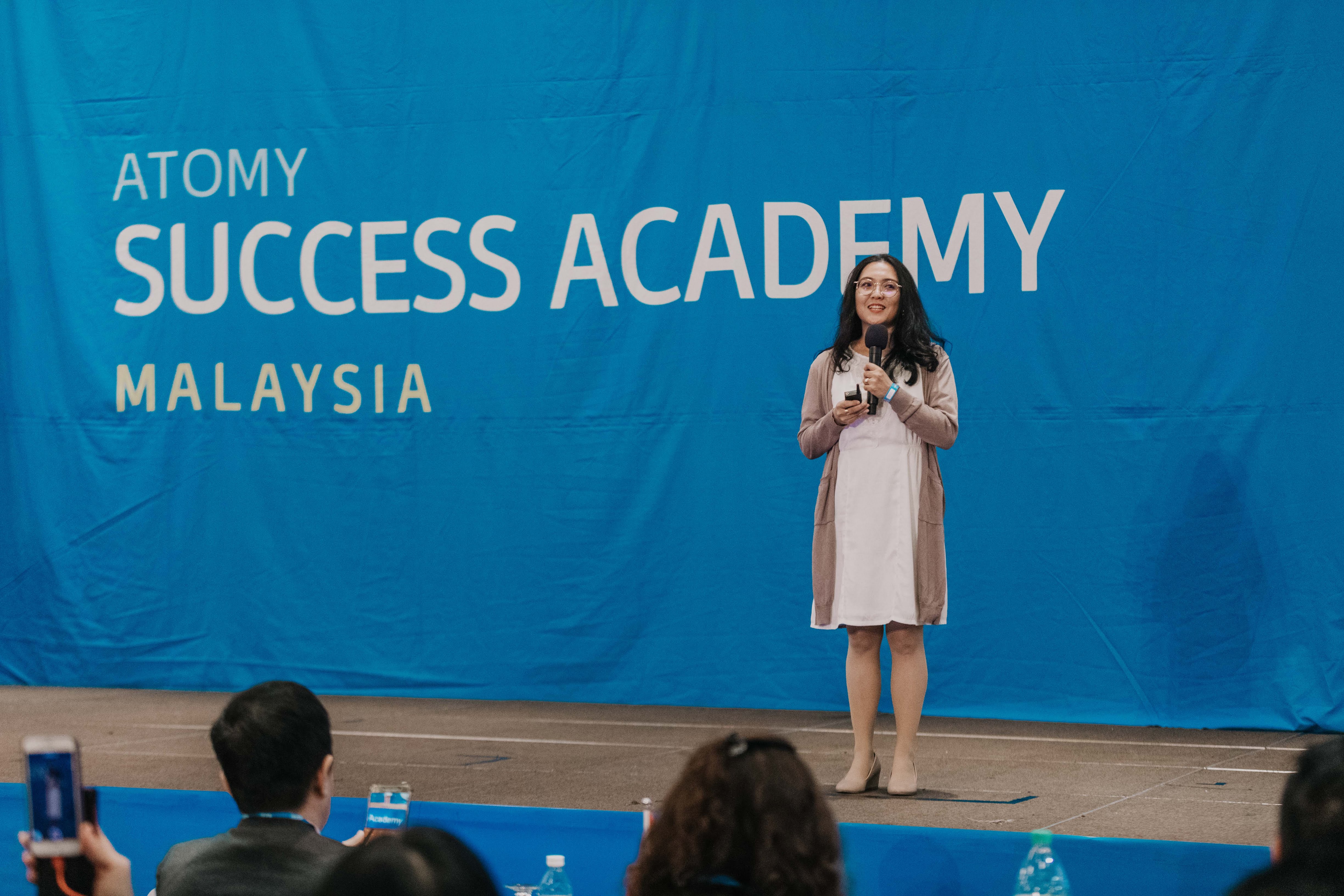 She selfless sharing how to reach sales master, how she met the opportunity, a true sharing,
and deeply touching experiences along her journey.
Beliau berkongsi bagaimana dia bertemu peluang, dan pengalaman yang menyentuh setiap
orang sepanjang perjalanannya menuju sales master.
无私分享自己如何达到销售大师的级别,轻松的开始,真心的分享,感动的结尾。
Performance - Soprano & Violin performance - Celebrating Women's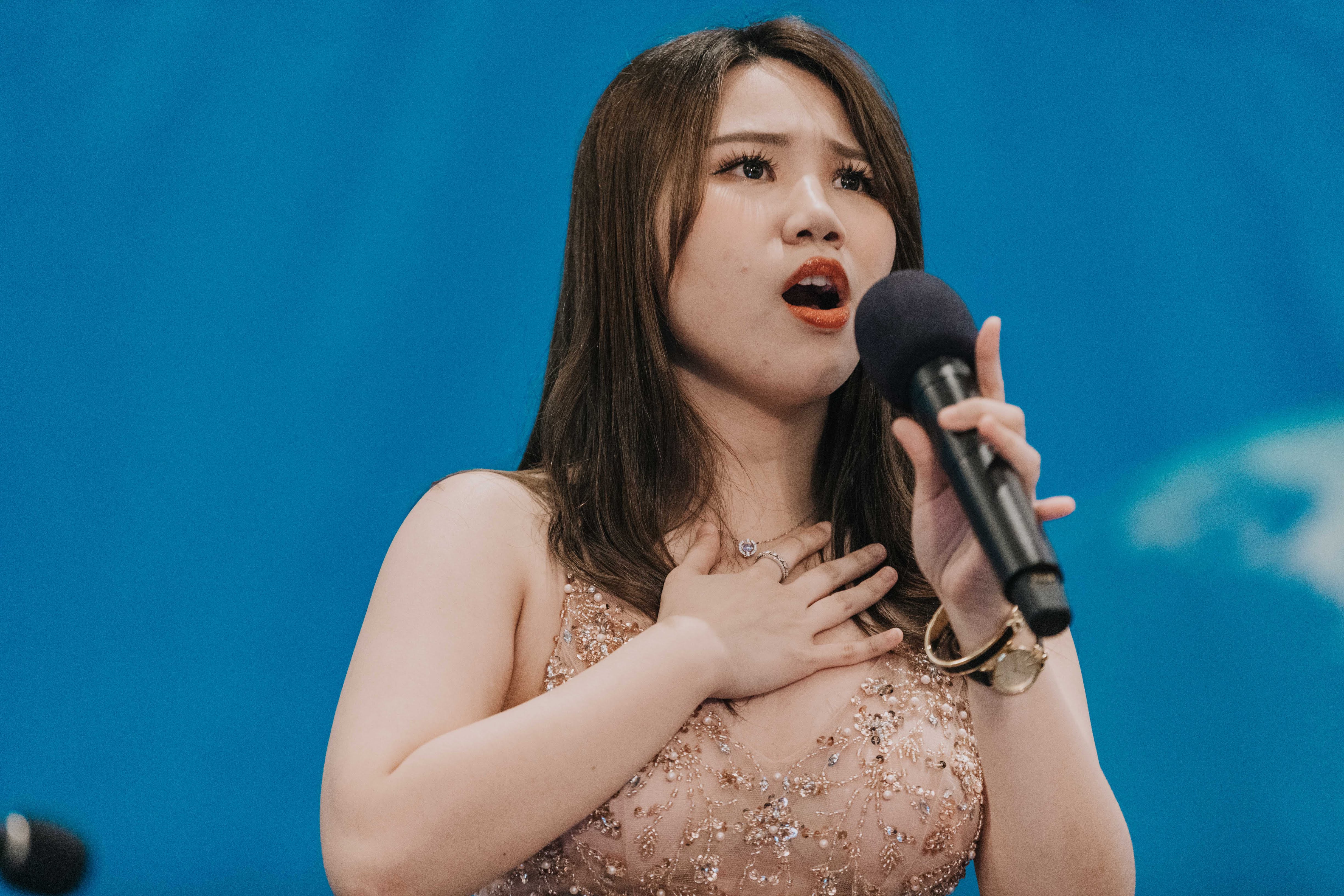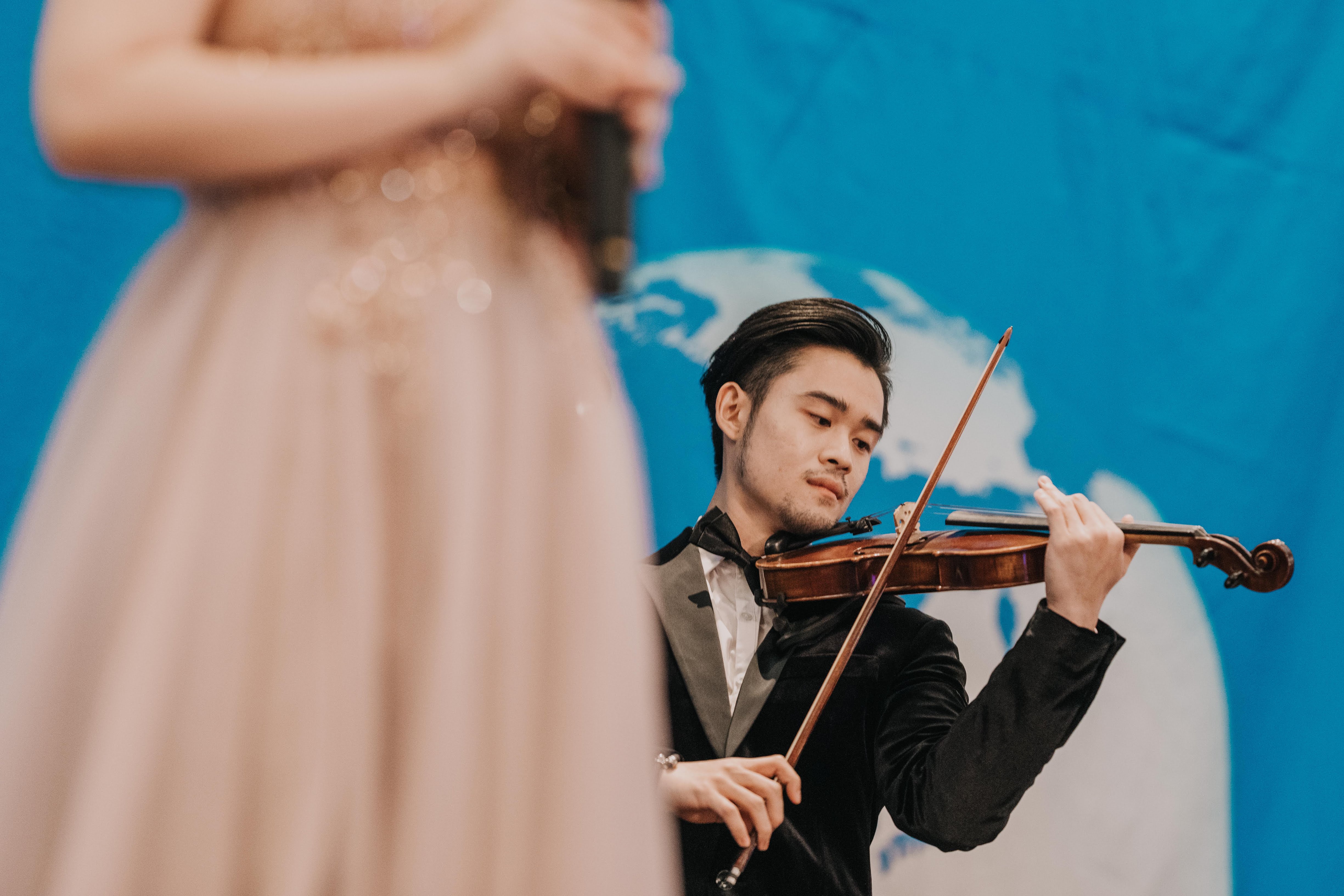 MASTERSHIP PROMOTIONS |
KENAIKAN PANGKAT "MASTERSHIP
" | 晋升颁奖典礼给二月份合格者
(Qualified in Feb 2019)
SALES MASTER PROMOTION 销售大师晋级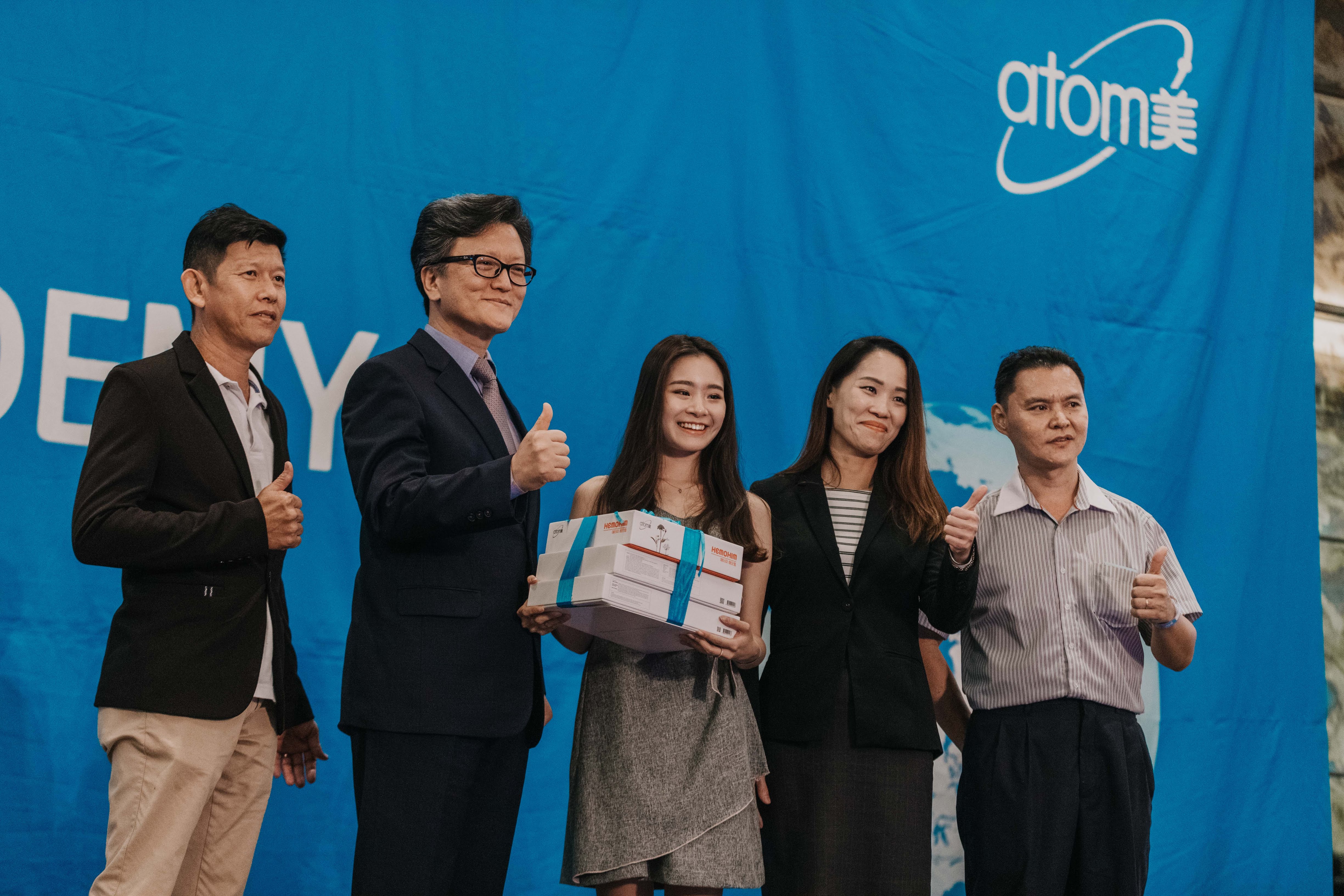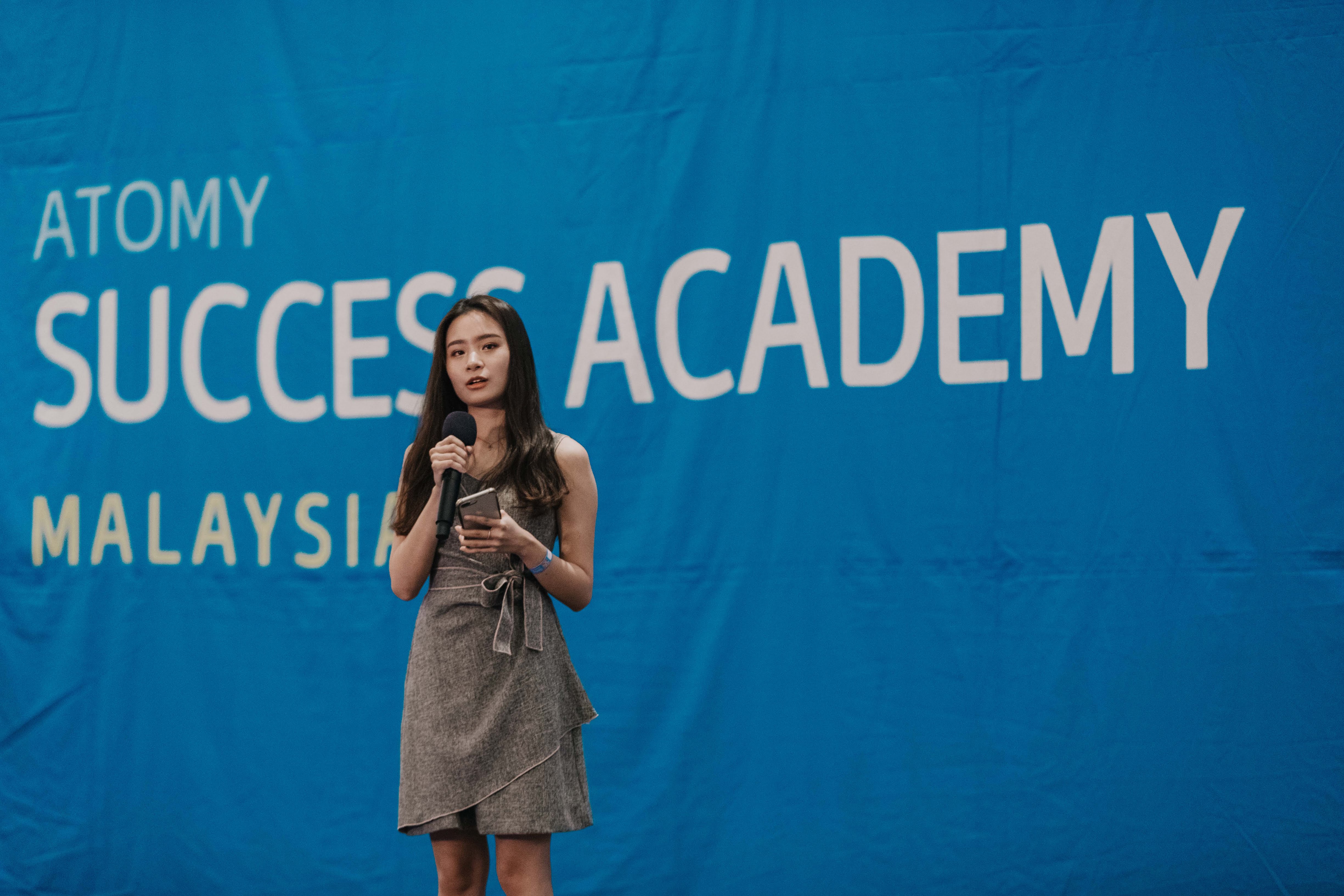 Speech by representatives of SM |
Ucapan oleh wakil SM
| 销售大师代表的感谢辞 -
Nikk SM
DIAMOND MASTER PROMOTION 钻石大师晋级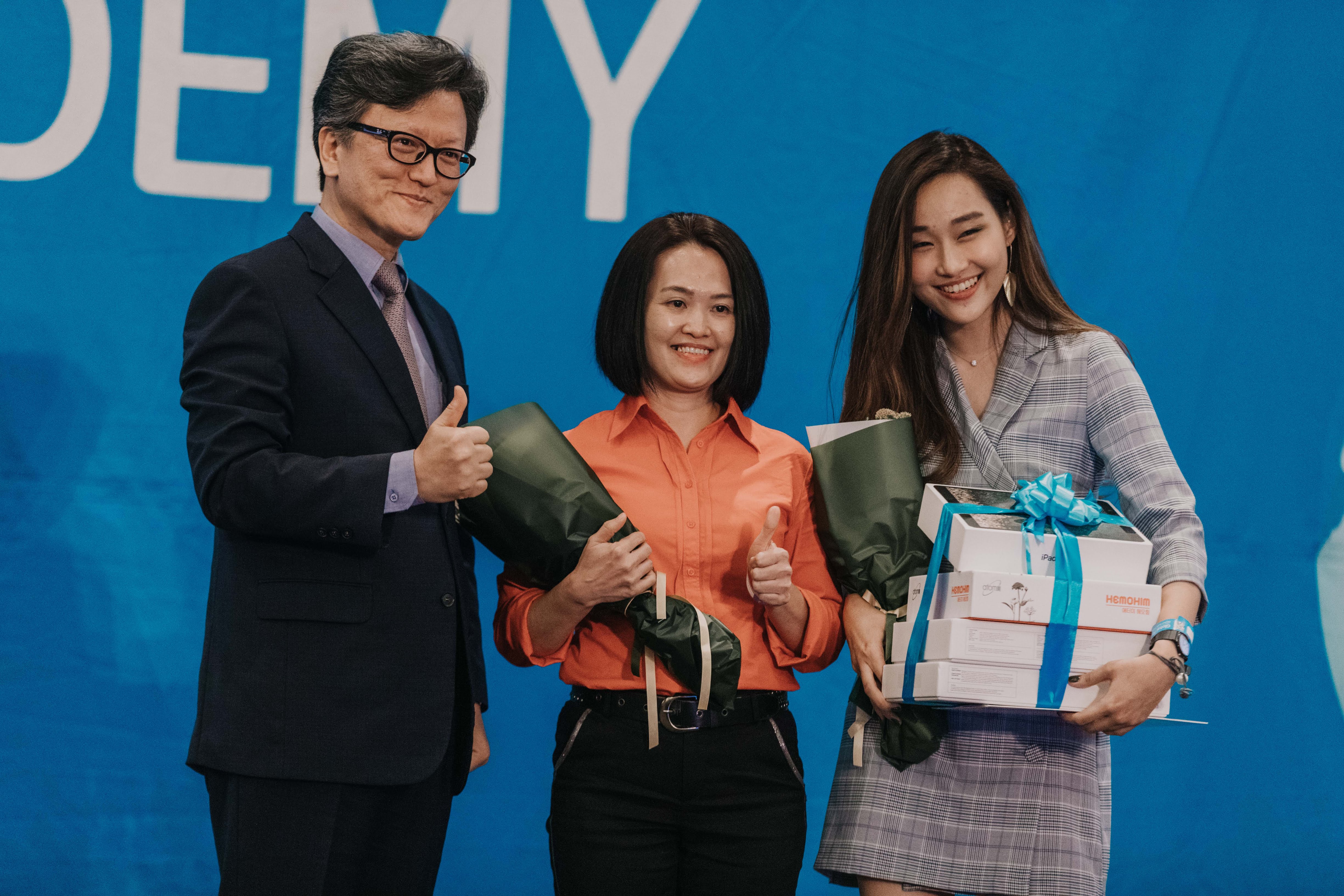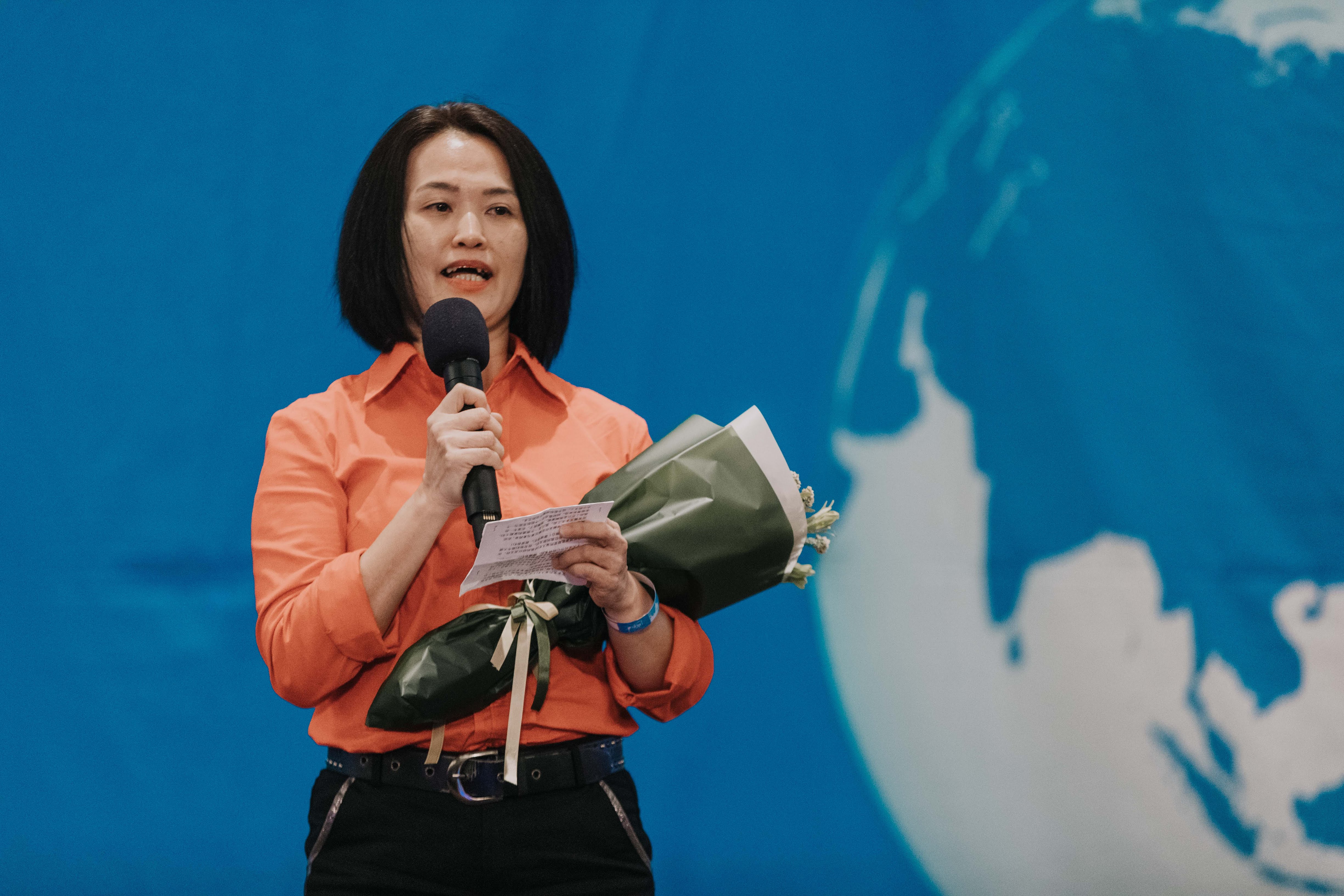 Speech by representatives DM |
Ucapan oleh wakil DM
| 钻石大师代表的感辞 -
Celine Foo & Misah Yan DM

Role Model Life Scenario Writing | Contoh Penulisan Life Scenario | 领袖教导和灌输编写人生规划的重要性 - Dannie Lim SRM 玫瑰大师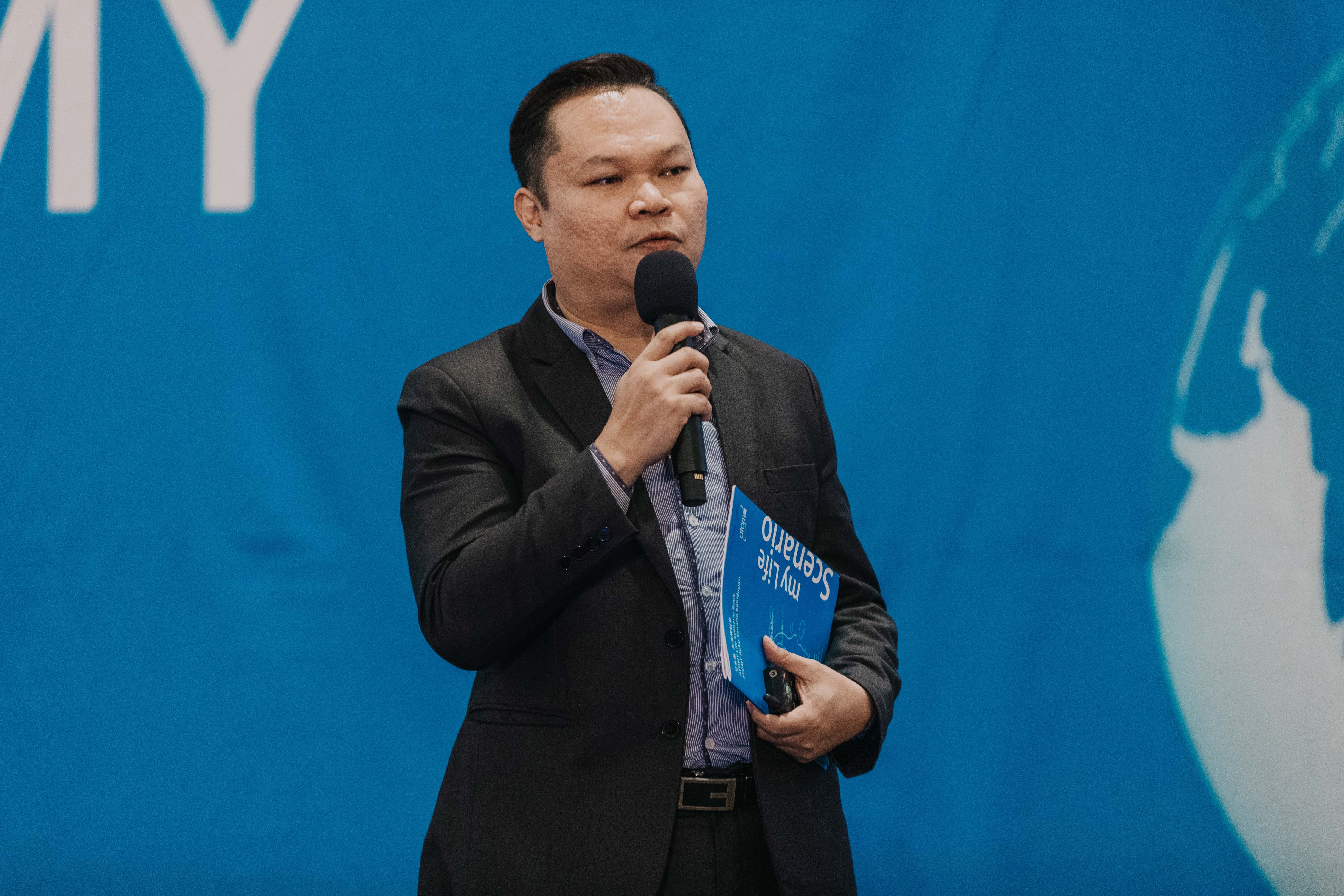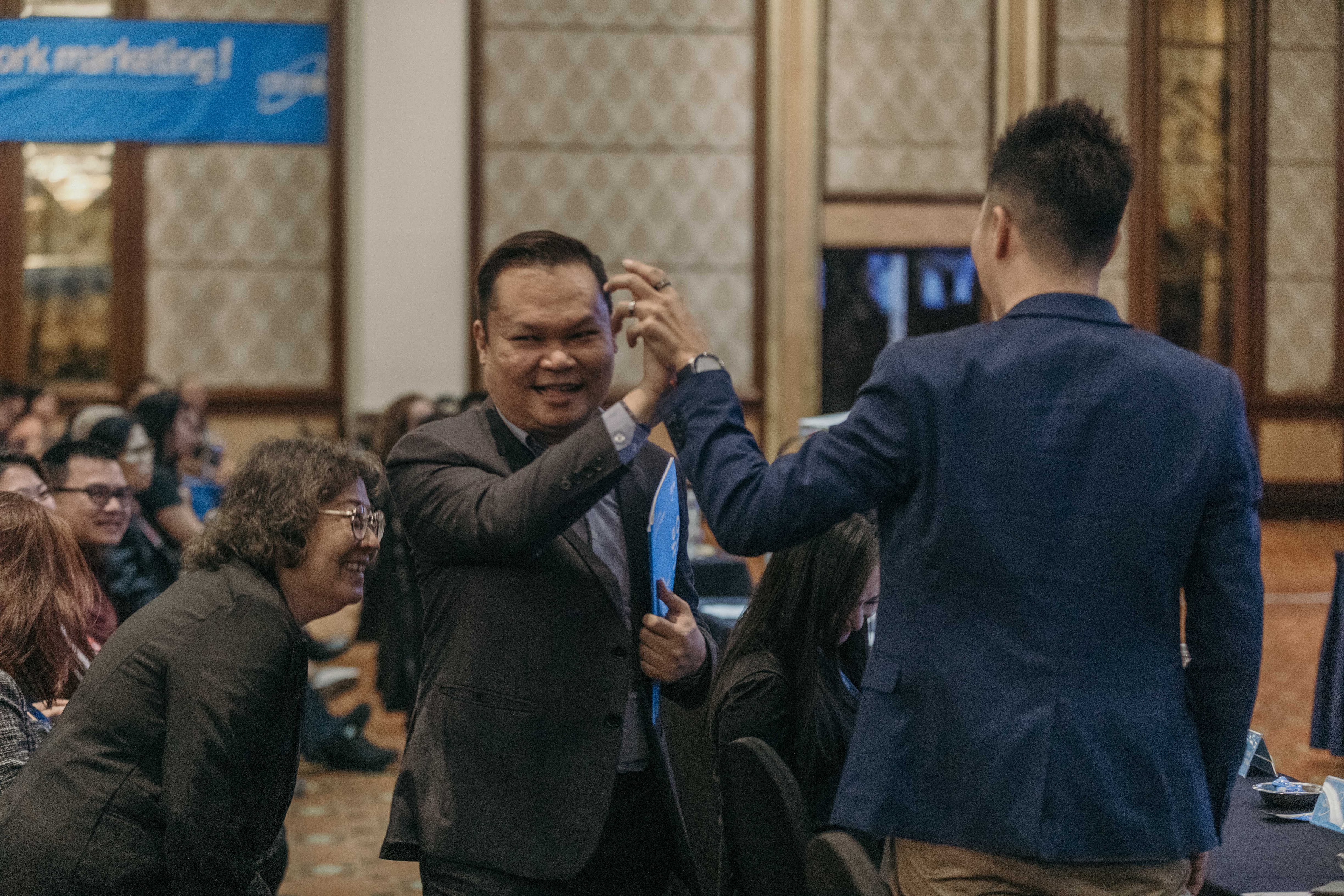 Life Scenario Private Sessions Among members and Groups |
Sesi menulis 'Life Scenario'
(Impian dan cita-cita) dikalangan ahli-ahli dan kumpulan
| 会员们认真的编写他们未来的生涯规划和梦想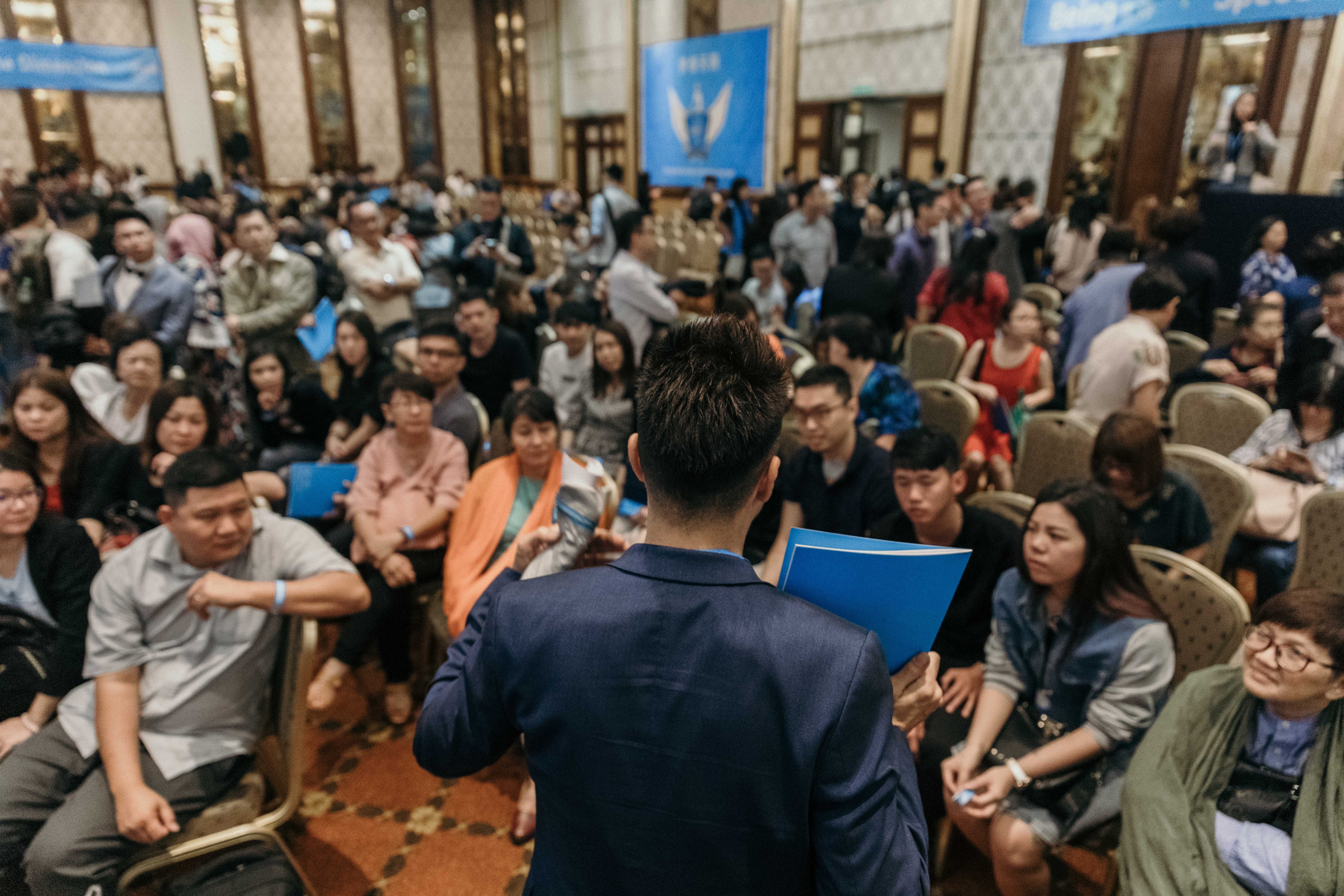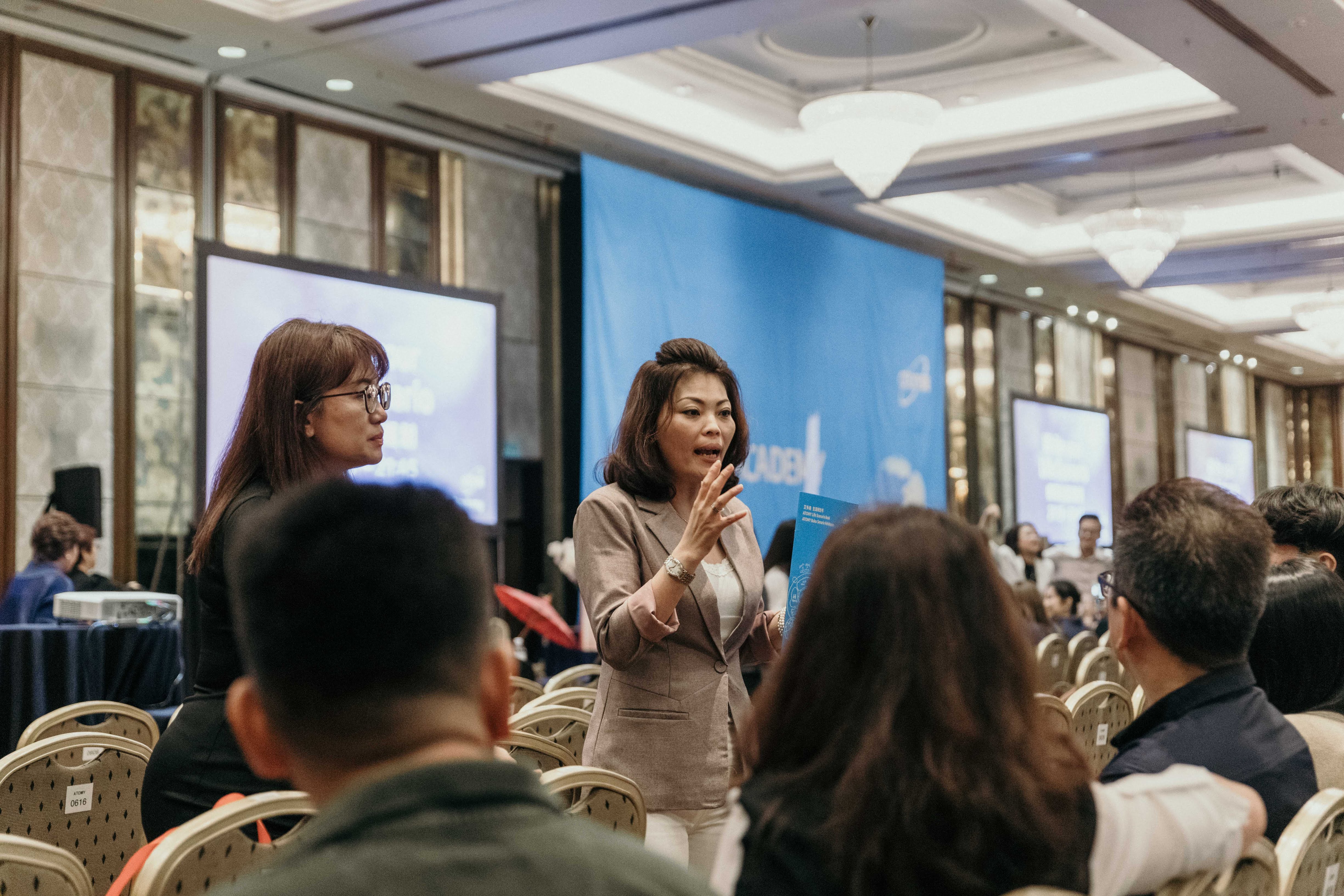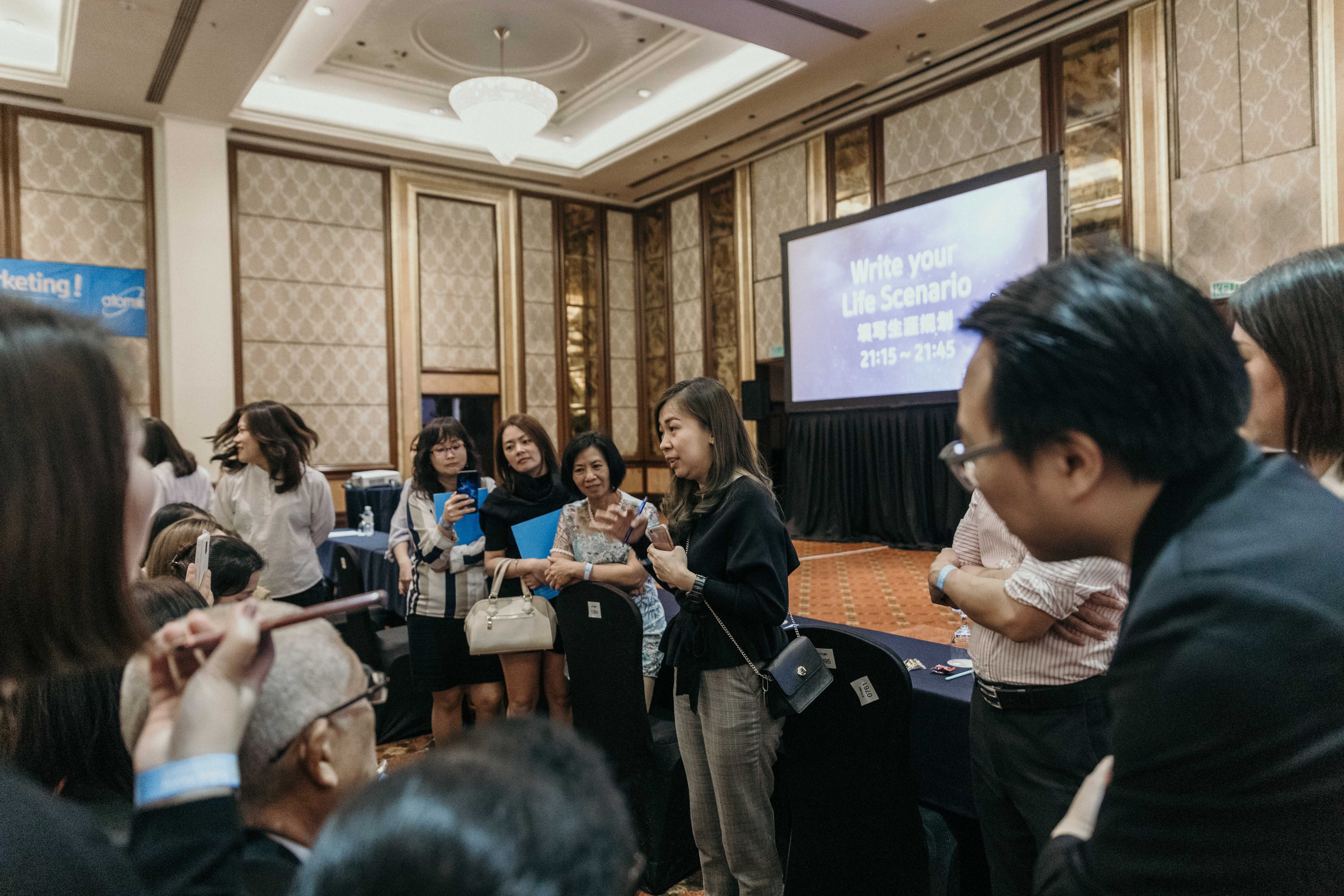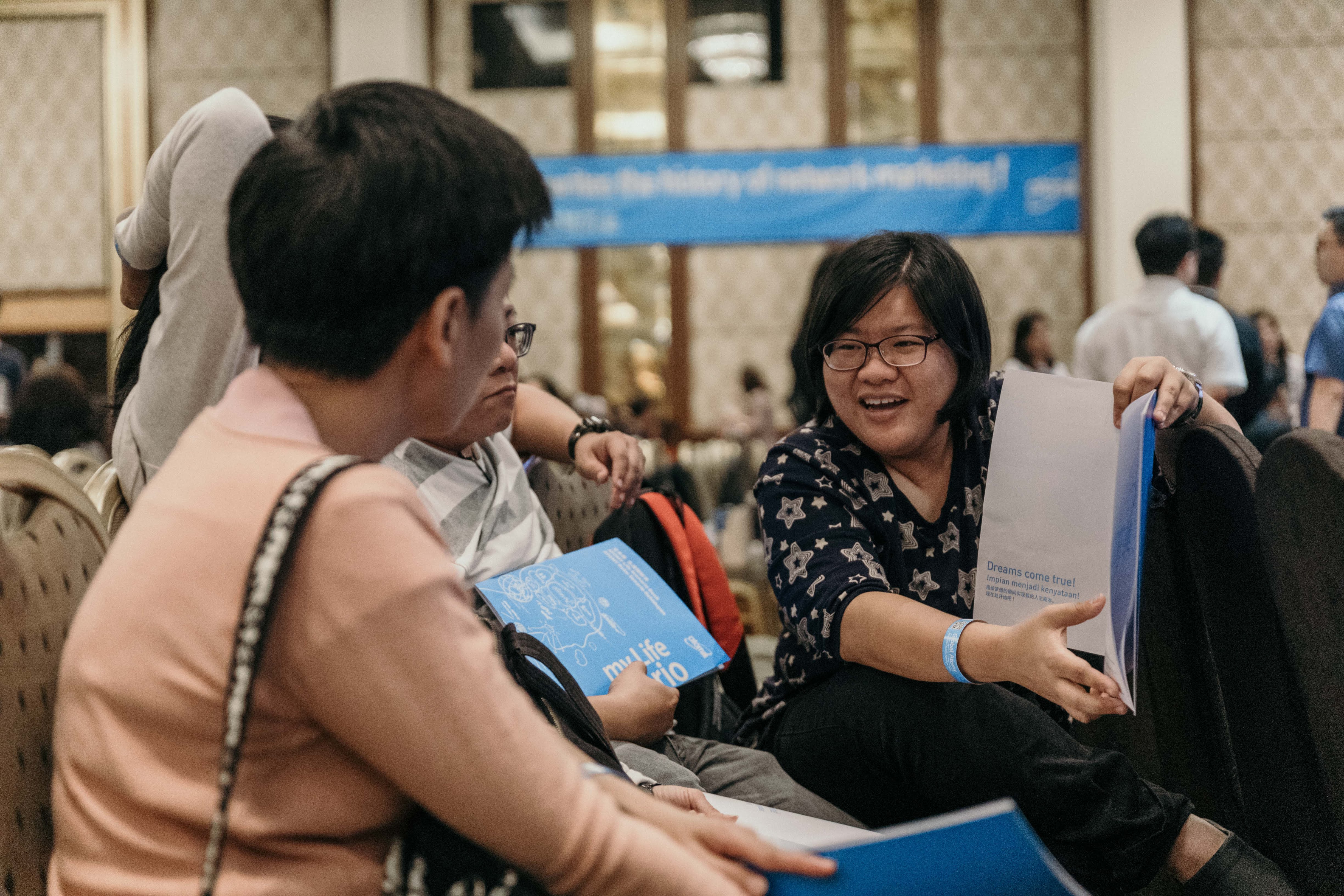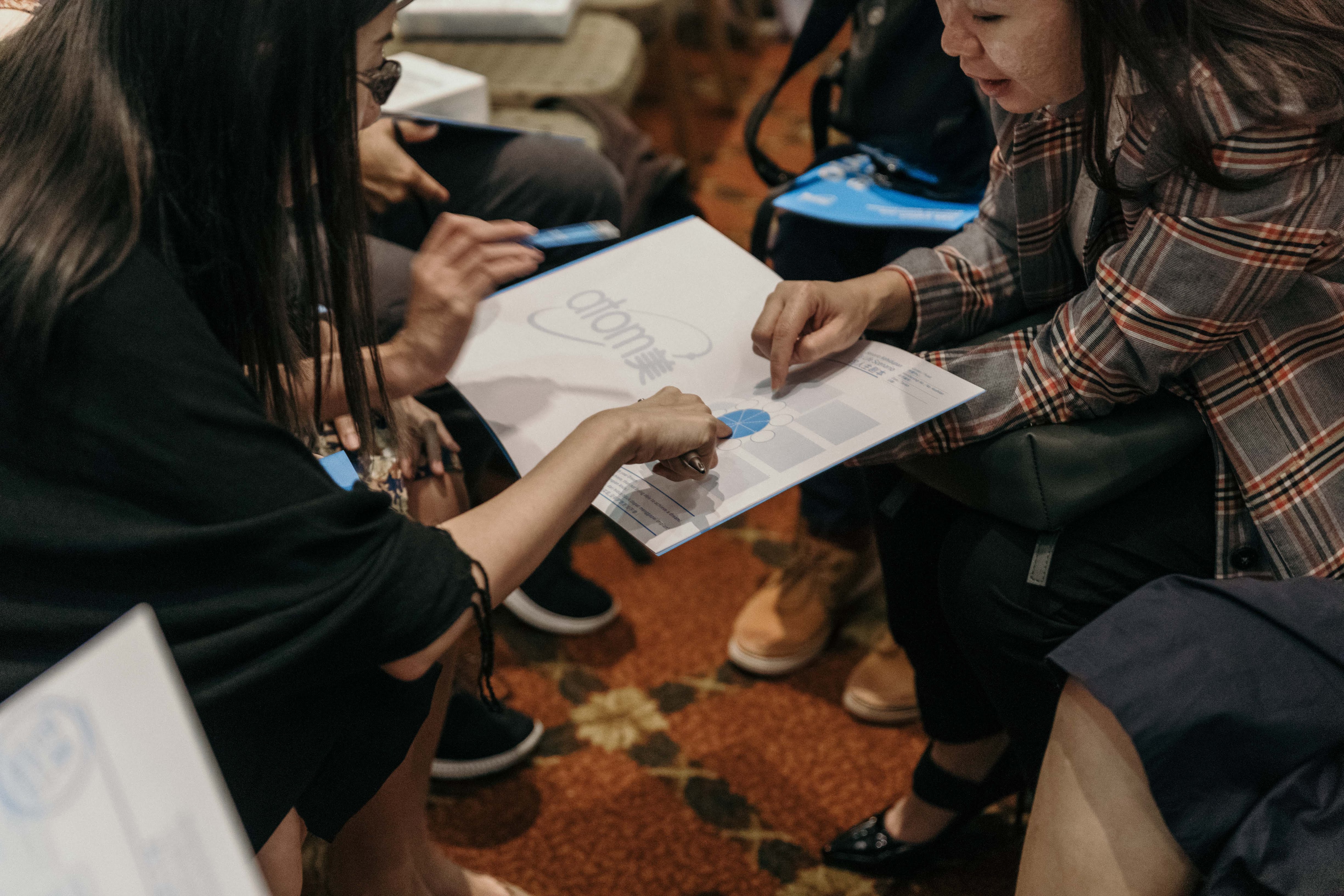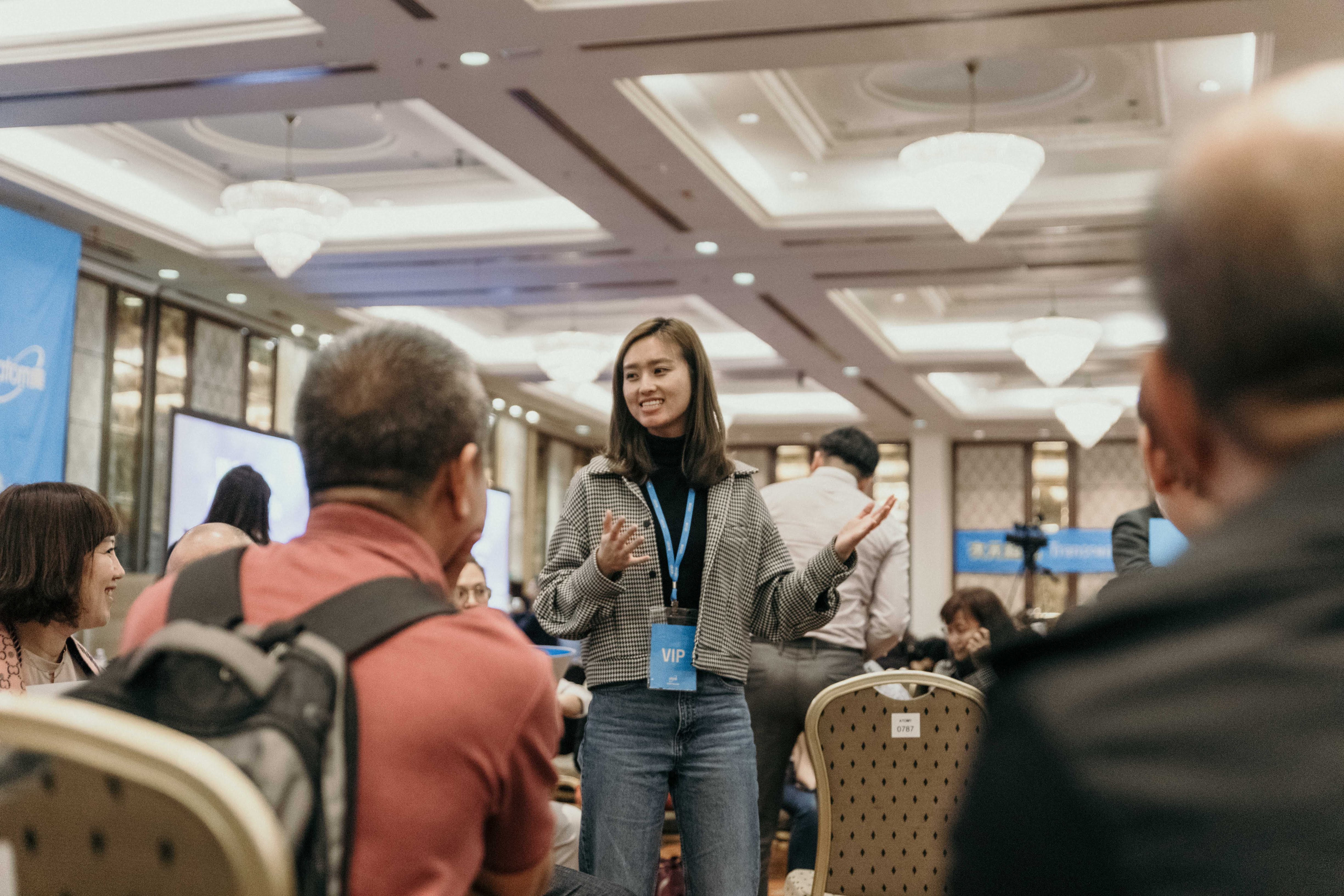 Valentine's event -Gift for him & her winner Pemenang Acara Valentine's 情人节大奖得主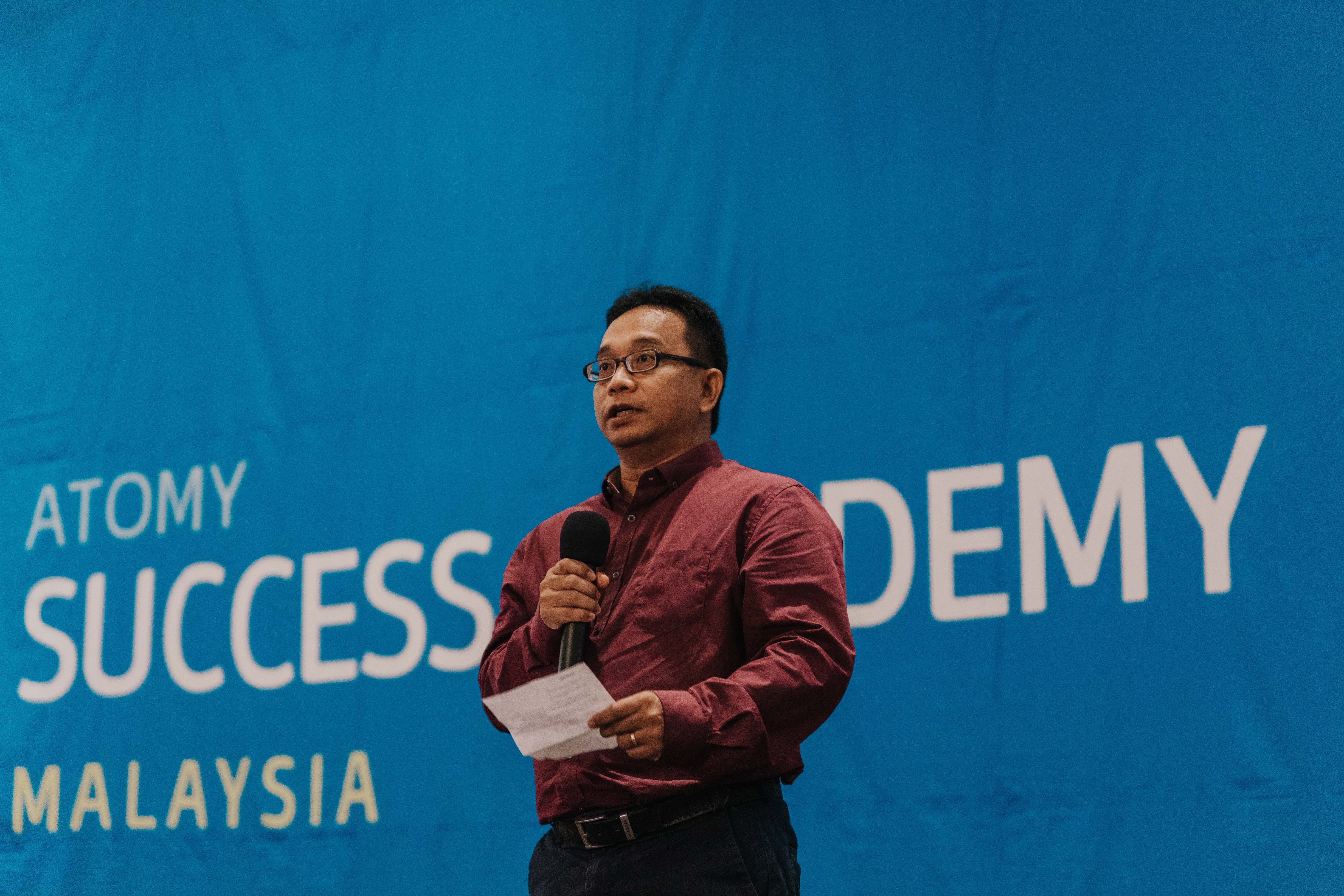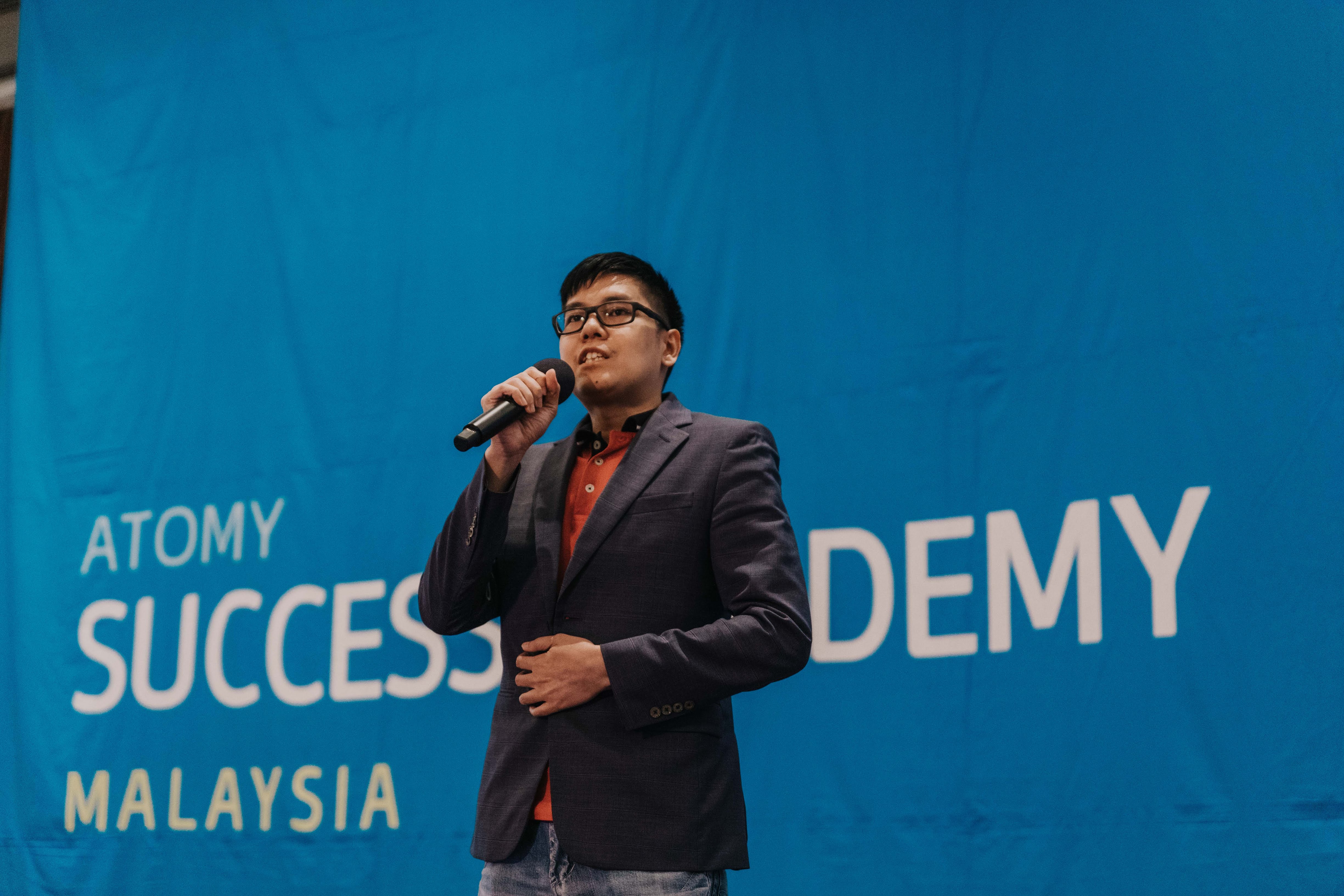 Auto Sales Master | Ceramah Auto Sales Master |自动型销售大师 - Justin Ooi SRM 玫瑰大师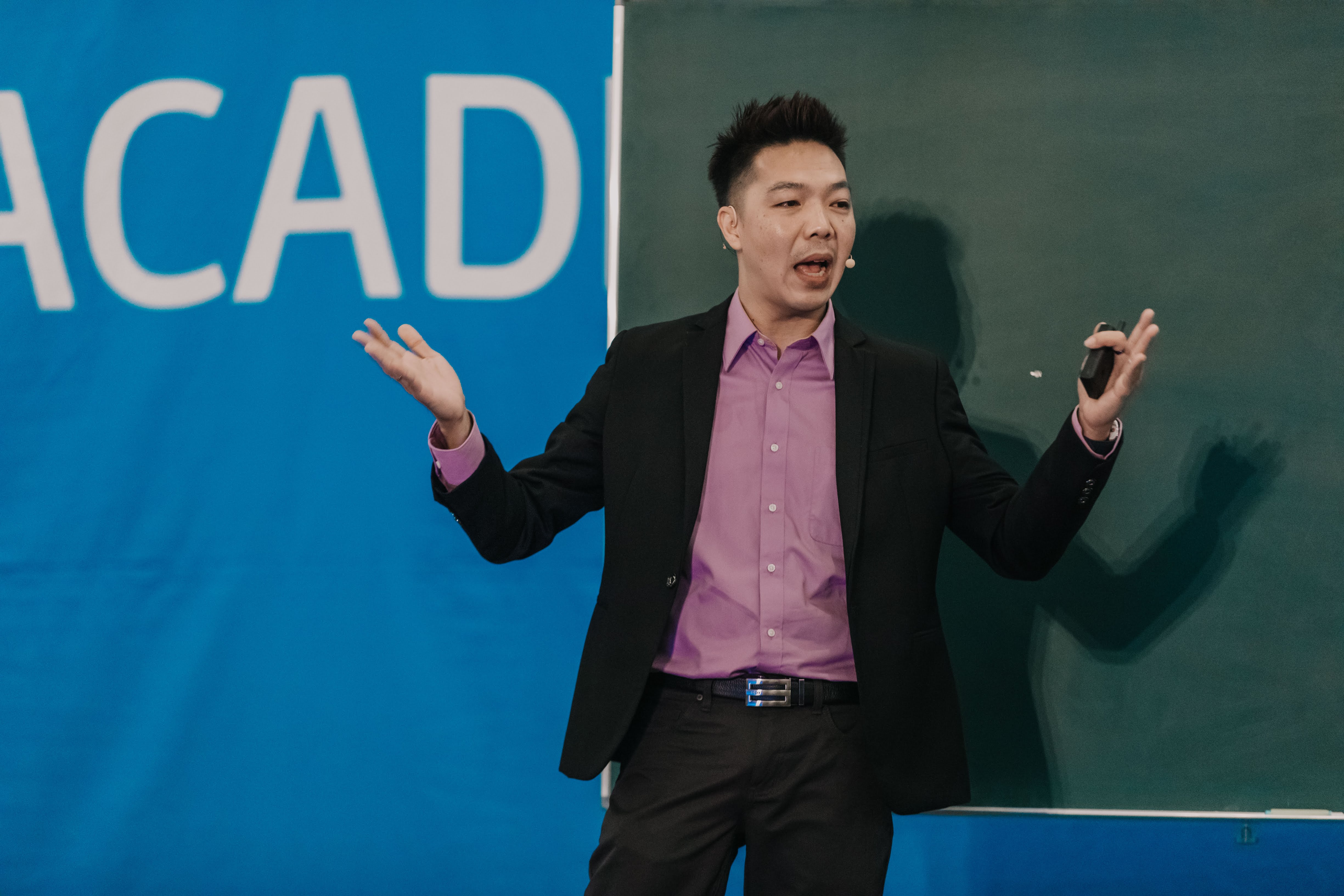 Life is just like a stage, you might have more or fewer viewers, and someone is maliciously
hurting you, but as long as you are heading in the right direction, you will be sure to win
one after another on the way.
[Let go your self-esteem, then you will be the supreme]
Kehidupan adalah seperti pentas, anda mungkin mempunyai penonton yang lebih atau
kurang, dan seseorang secara berniat jahat mencederakan anda, tetapi selagi anda menuju
ke arah yang betul, anda pasti akan menang satu demi satu dalam perjalanan.
[Lepaskan harga diri kamu, maka kamu akan menjadi yang tertinggi dan mulia]
每个人都有一个舞台,或多或少的观众,总有人对你恶意中伤,纵使还没有人注目你, 但只要朝着正确的方向走,在途中你一定可以赢得一个又一个的肯定。
【放下自尊,你就是至尊】
Park Dong Cheol Crown Master
shared his life's experience in Road to Success |
berkongsi kisah hidupnya dalam Road to Success
|
皇冠大师
分享他的成功之路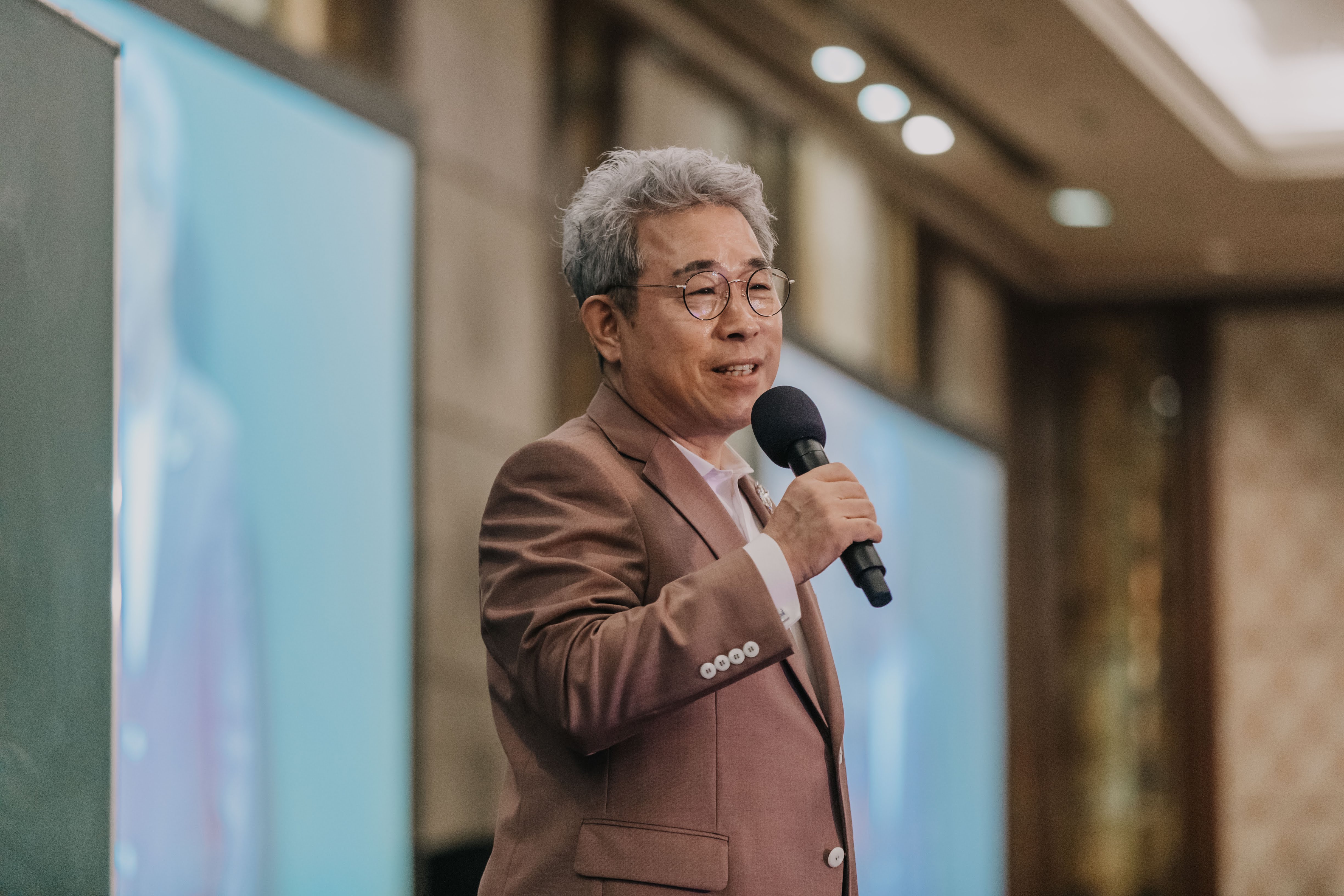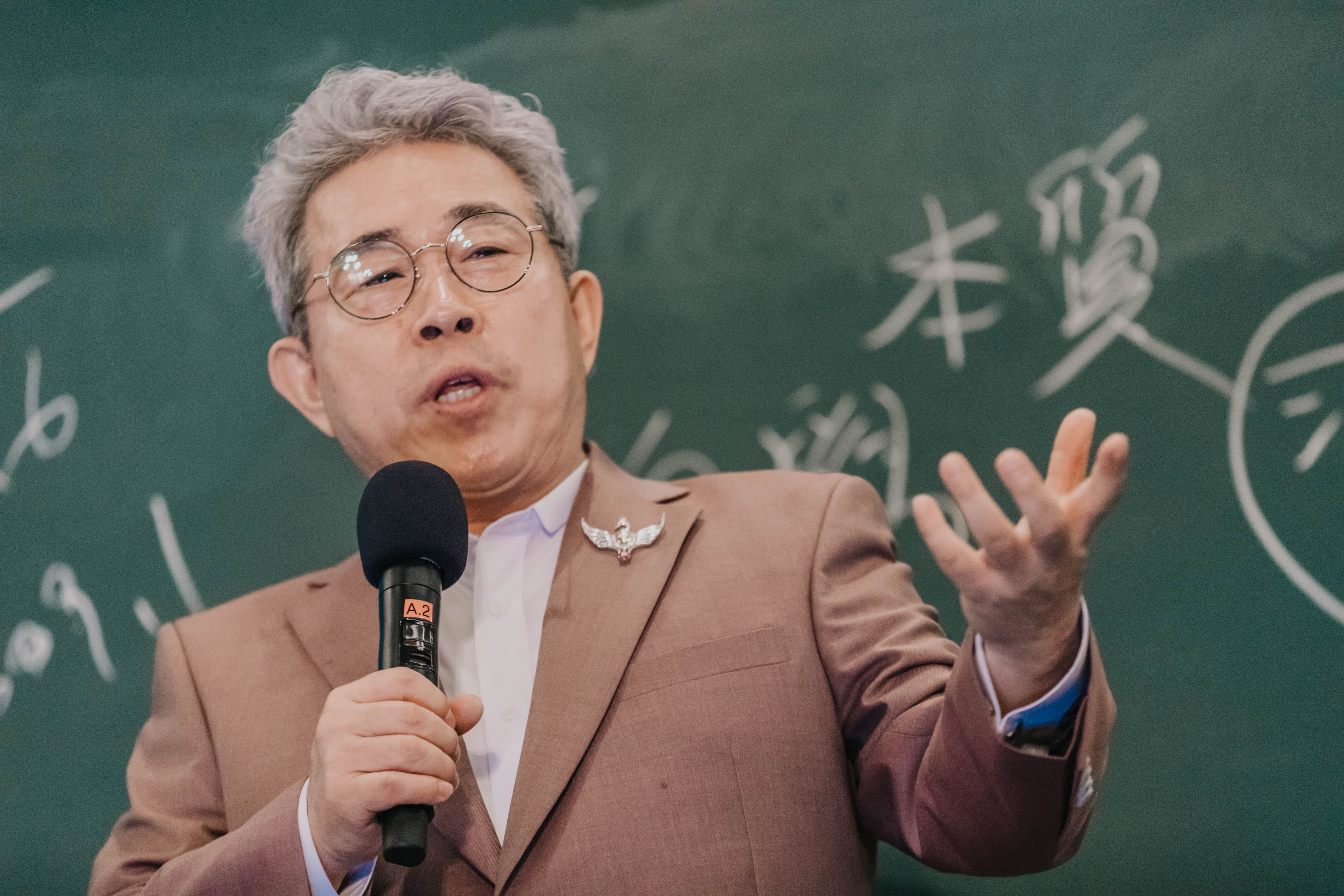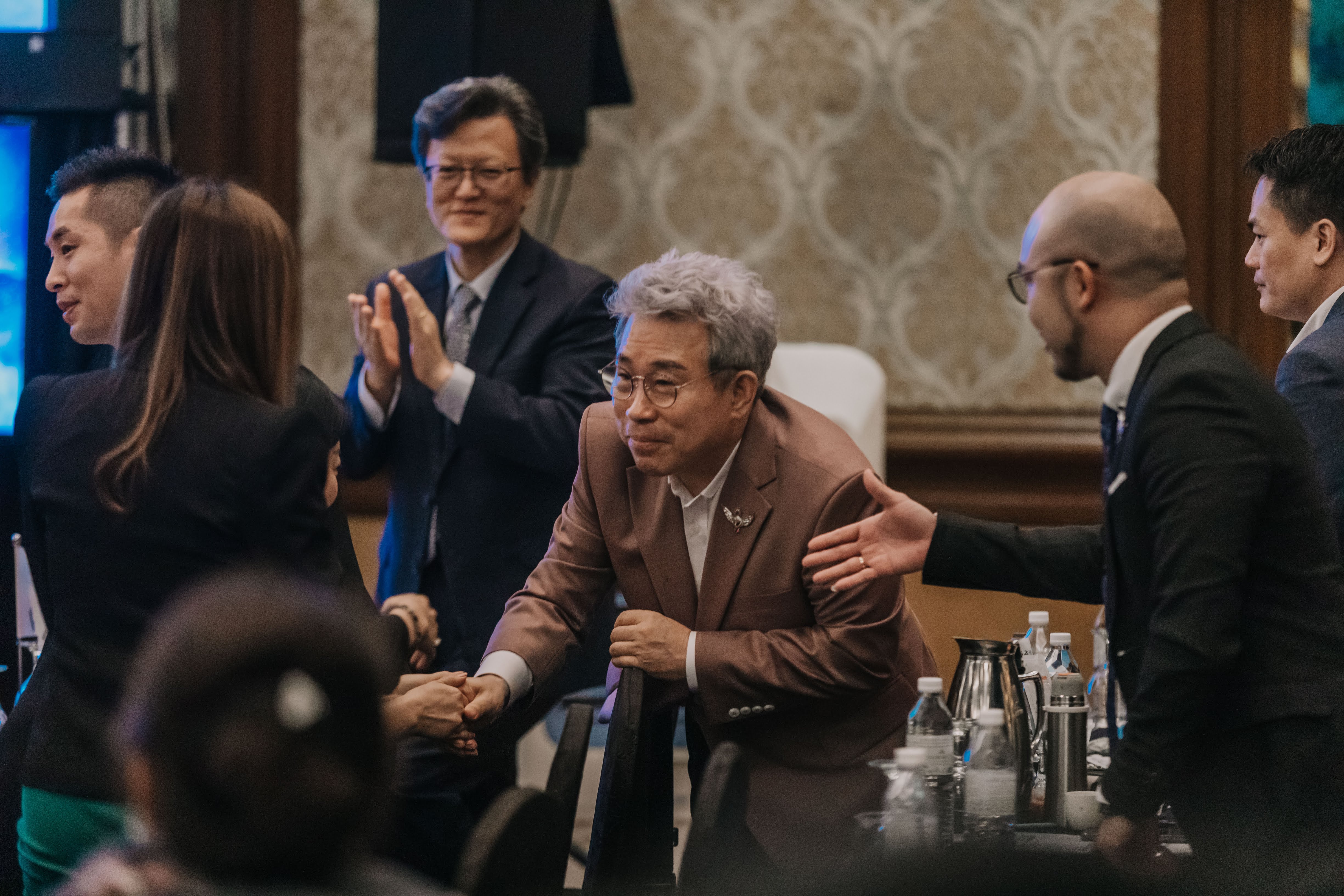 He used to be a successful businessman in a chain restaurant business. He also lost all the money
that he earned in 28 years in just 11 months after investing in real estate. He lives in poverty even though he had done several MLM failures.
Until he met atomy which changed his life, he continued to participate in the success system,
accumulating consumers, and now he is earning RM300,000 and more of so-called passive
income every month after 9 years effort.
At present, he also helped more than 80 children by paying their tuition and truly become a
kind and wealthy person.
Beliau pernah beroperasi restoran rantaian, adalah seorang ahli perniagaan yang berjaya.
Beliau juga kehilangan semua harta yang diperolehnya dalam tempoh 28 tahun dalam 11 bulan
apabila beliau mengembangkan kerjaya beliau untuk melabur dalam hartanah dan jadi sangat miskin!
Sehingga dia bertemu atomy, beliau terus mengambil bahagian dalam pembelajaran sistematik
yang berjaya, mengumpulkan pengguna, dan memperoleh pendapatan pasif sebanyak RM300,000
setiap bulan selepas 9 tahun. Kini, beliau telah membantu lebih daripada
80 kanak-kanak, dengan membiayai tuisyen, dan benar-benar beliau menjadi orang yang berhati baik
dan kaya.

经营过连锁餐厅,是一个成功的生意人,当他扩展事业版图投资了房地产,也在11个月内把28年所赚的钱都亏完了,身无分文的他只好做个驾驶代理,也做了几家传销都是失败收场,活得像乞丐版穷!
直到他遇到了艾多美,透过不断参加成功系统学习,累积消费者,他没想过当消费者,自己上网买一盒牙刷或牙膏,他可以透过累积点数,让9年后今天的他,每个月赚取RM300,000+的自动收入。
目前他助养了80多个小孩,帮他们给学费,真正成为一个善良的富人。

Life Scenario Members Sharing Sesi Berkongsi Senario Kehidupan oleh Ahli 生涯规划分享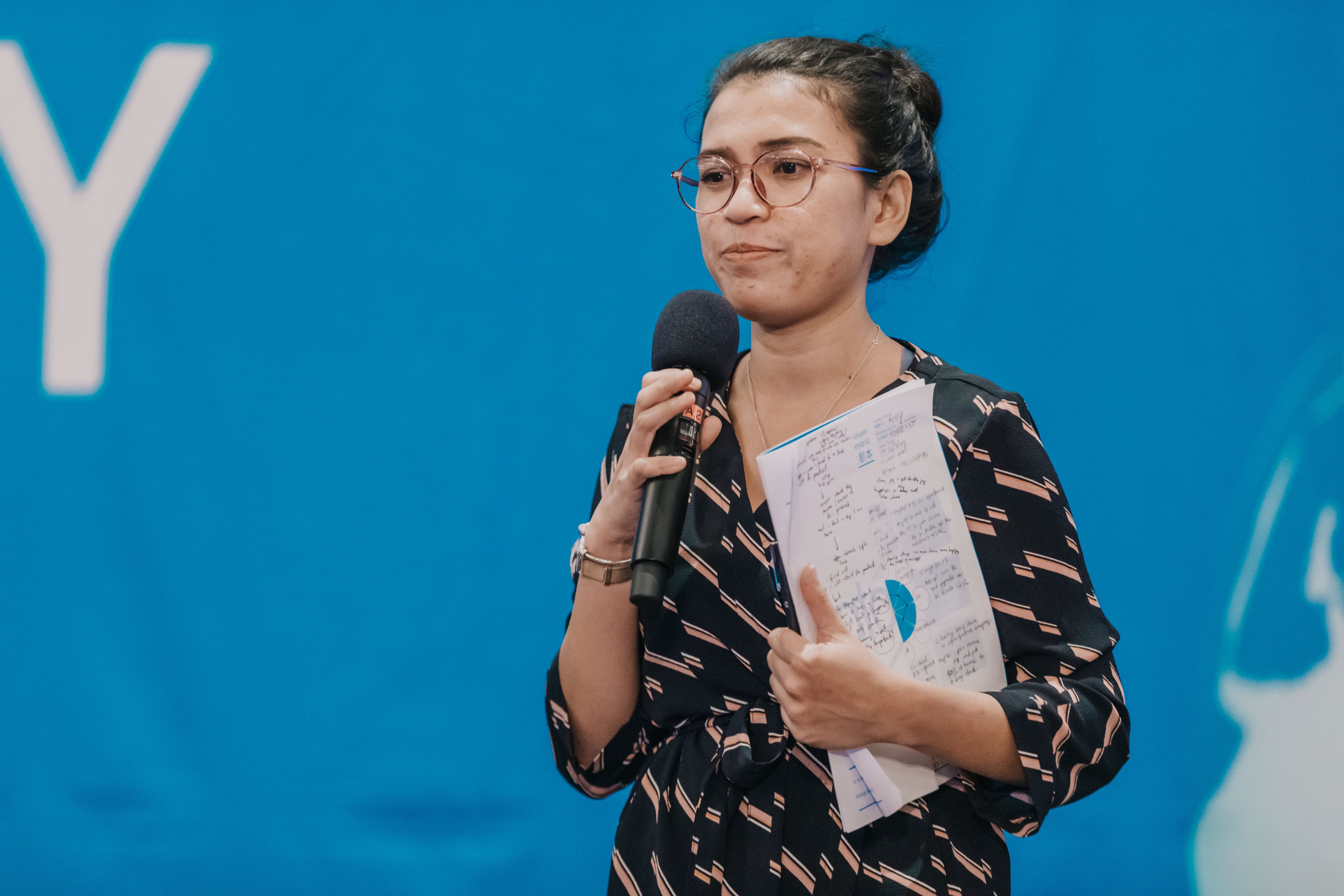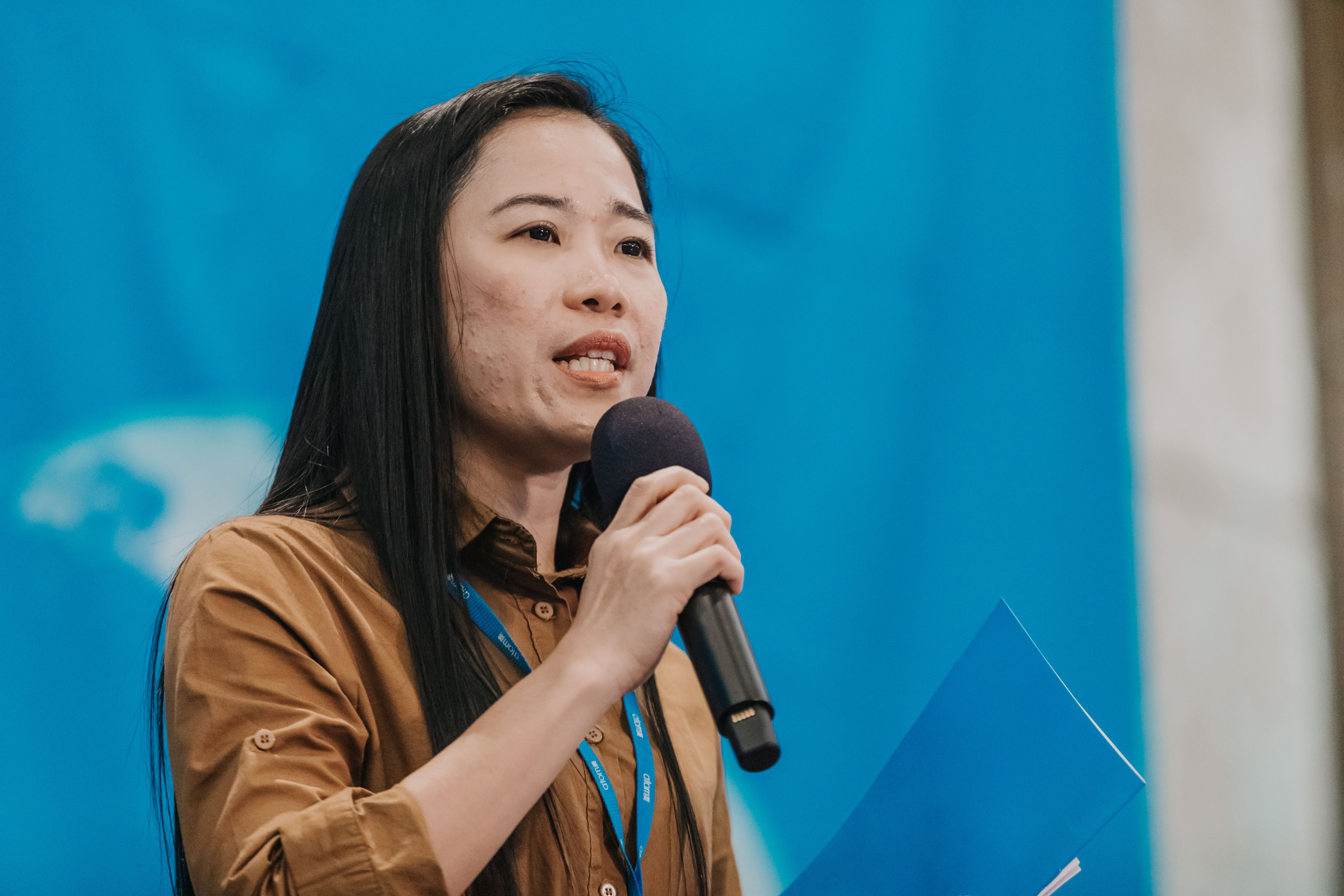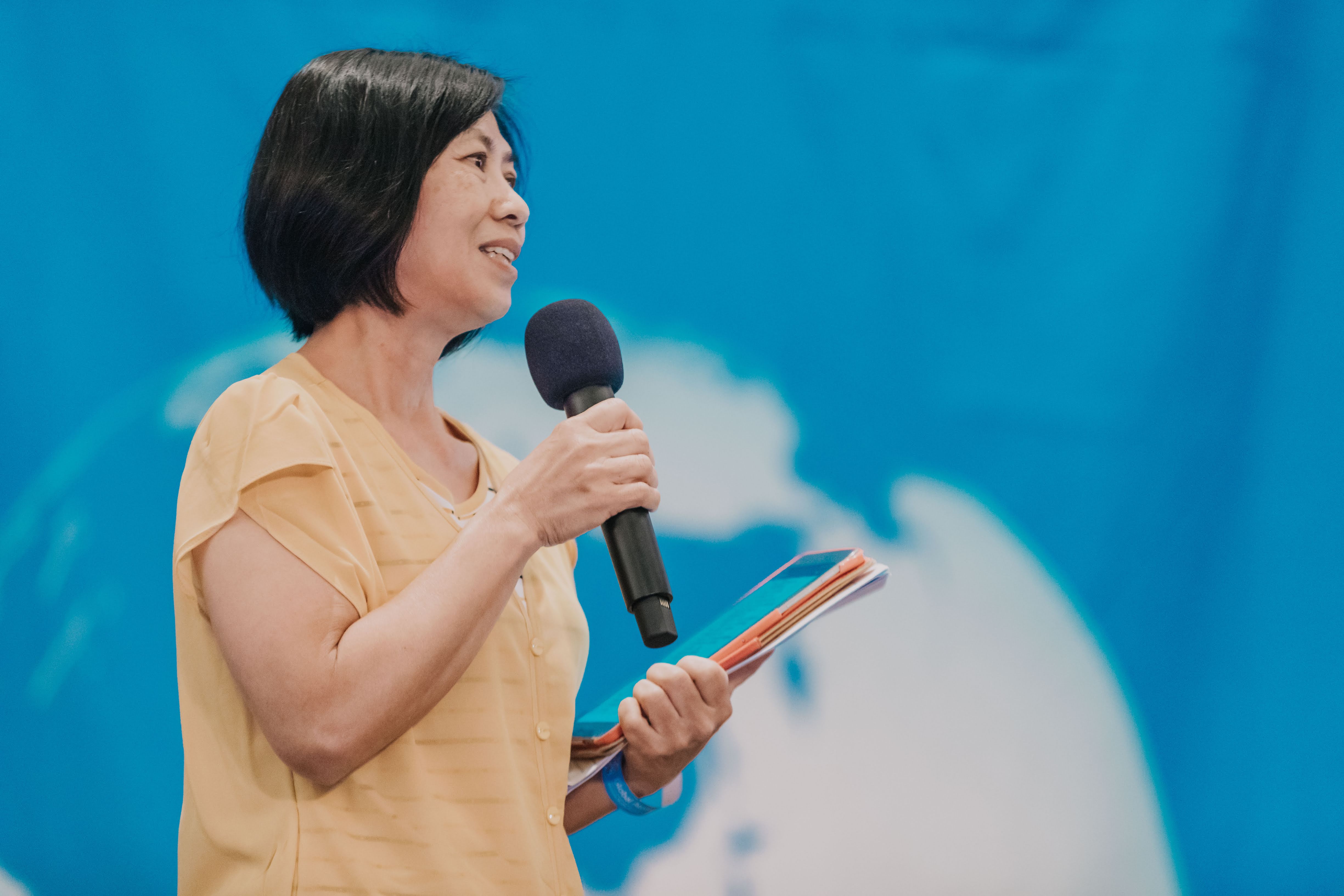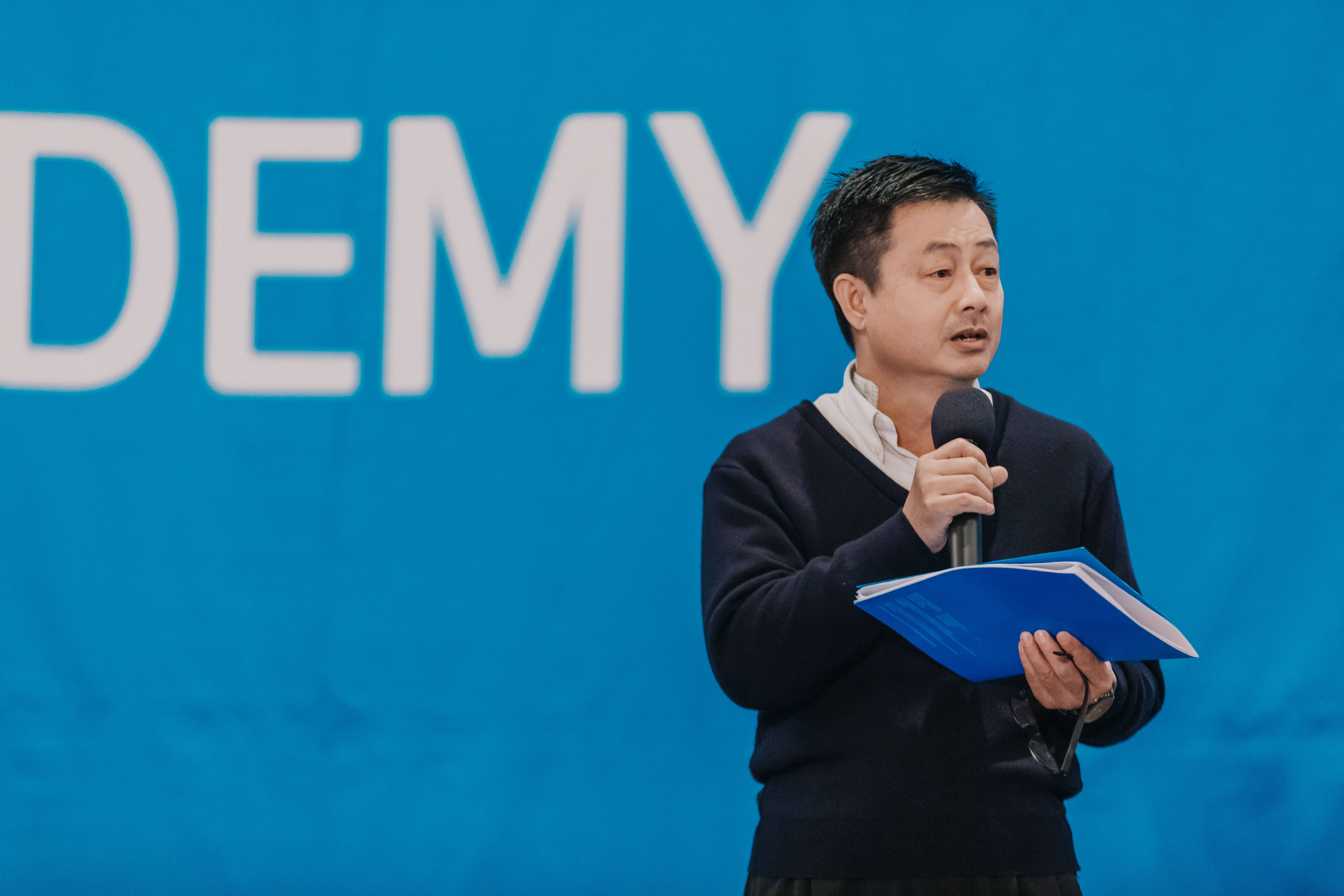 Celebrating Women's winner Pemenang Acara Wanita 妇女节大奖得主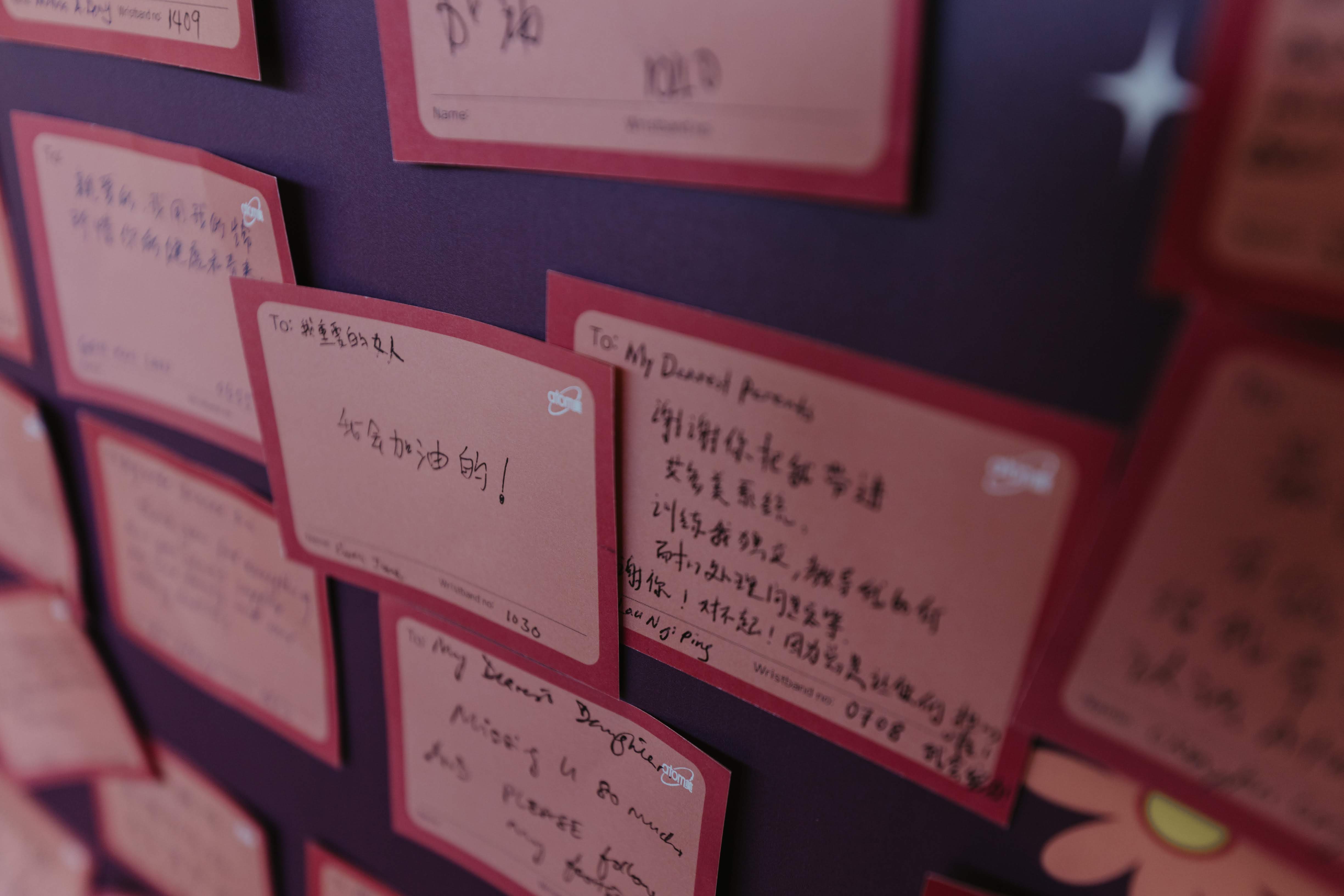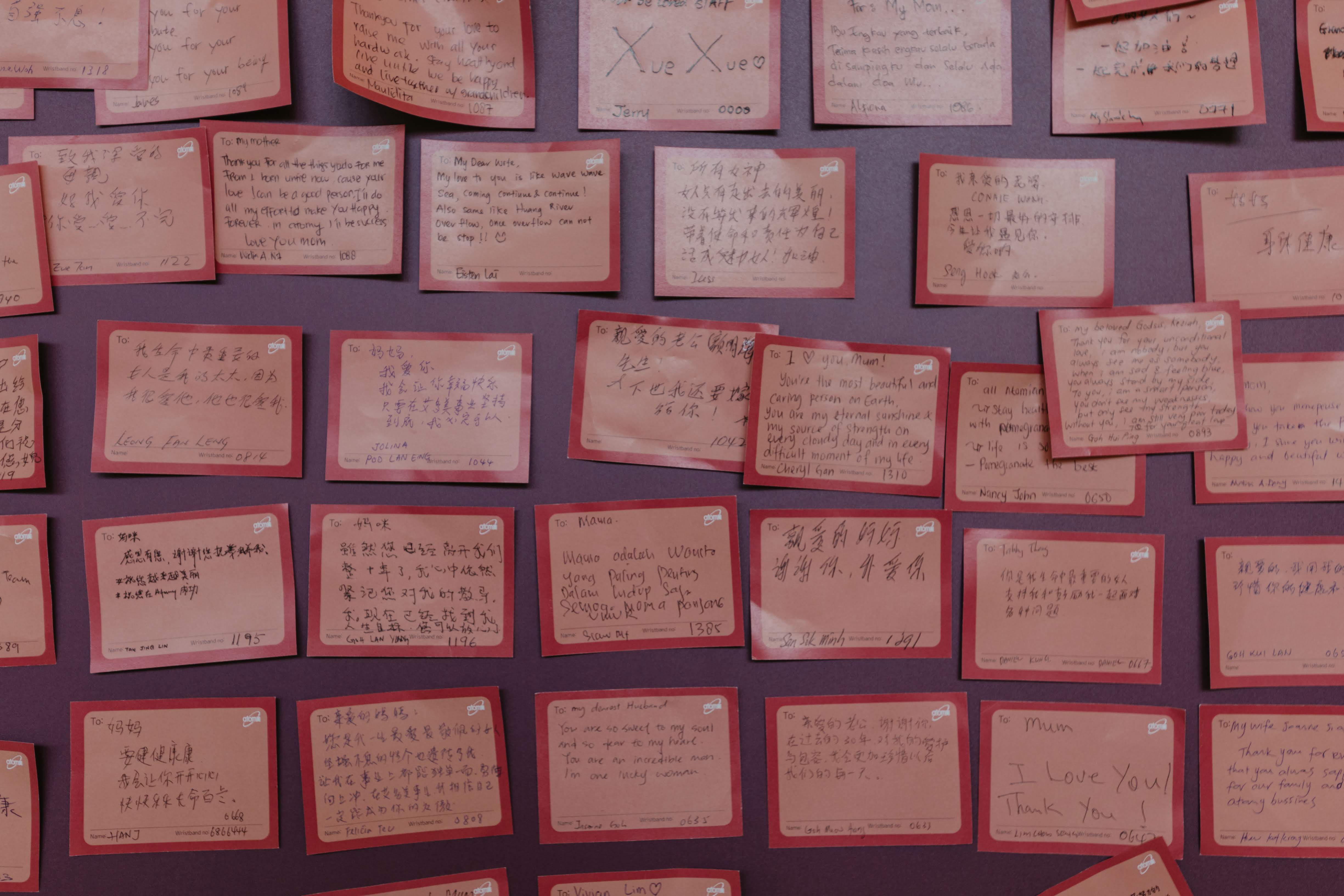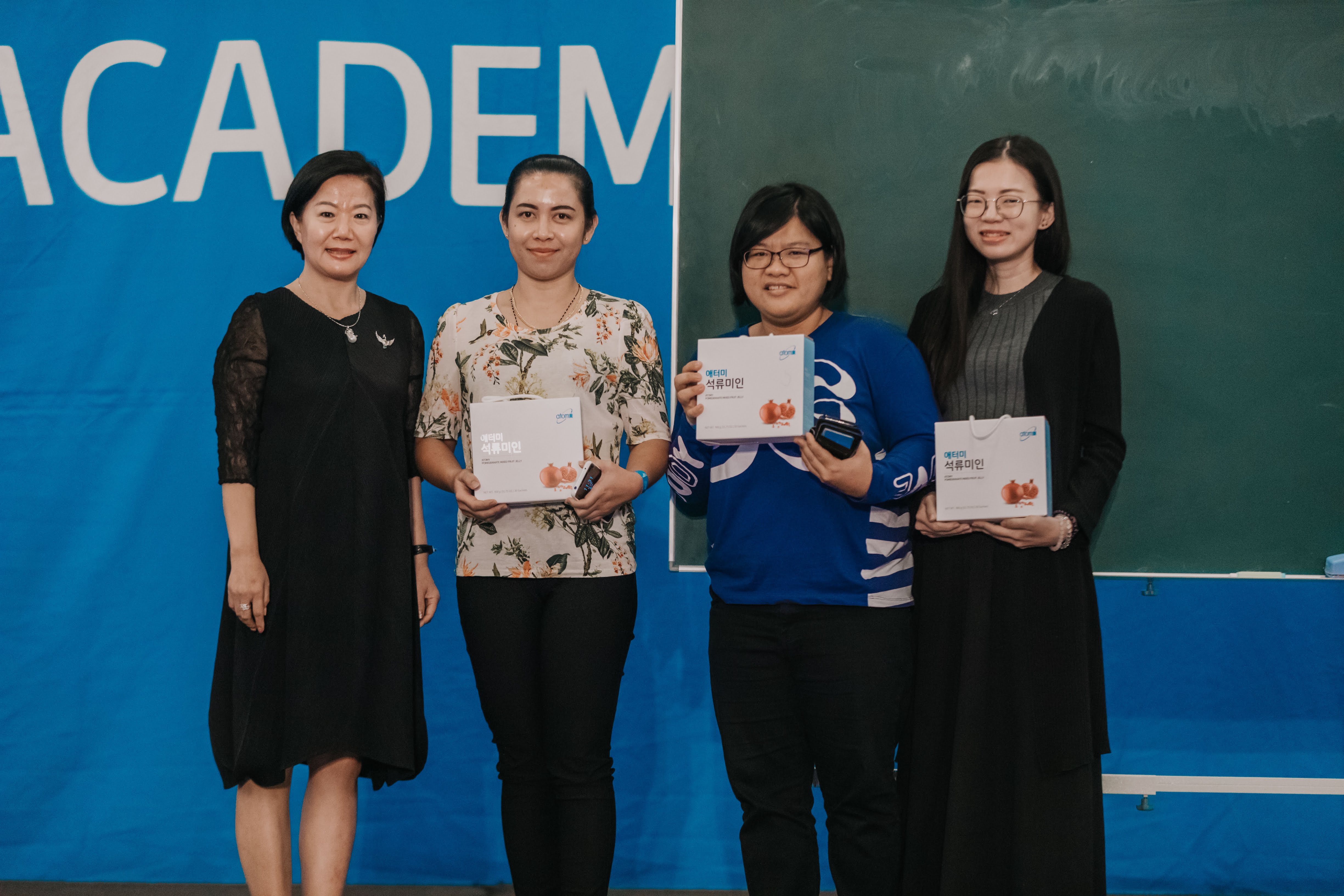 Happiness and Touching moments in SA | Saat mengembirakan dan menyentuh perasaan
di SA | 成功学院的感动时刻和欢乐时刻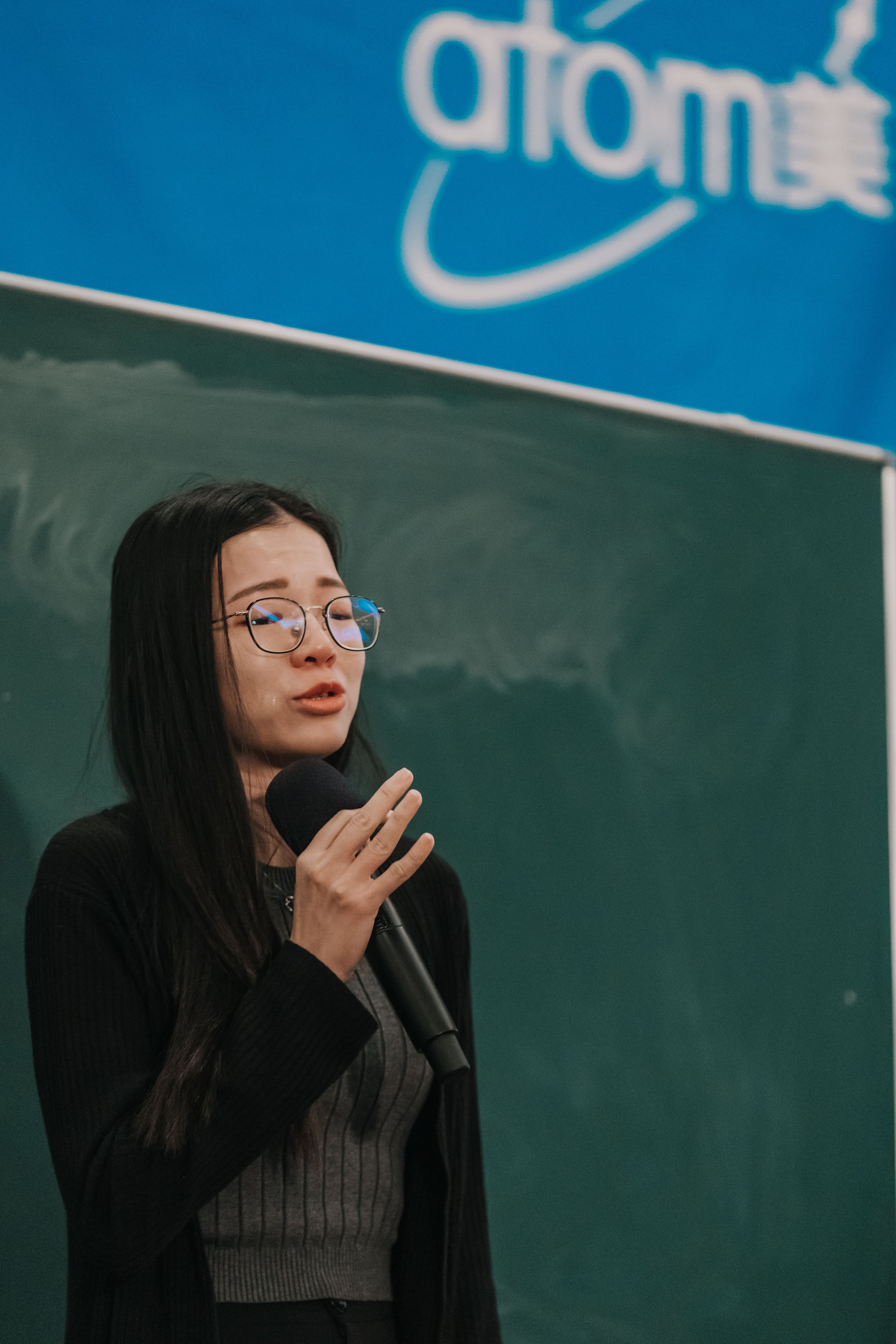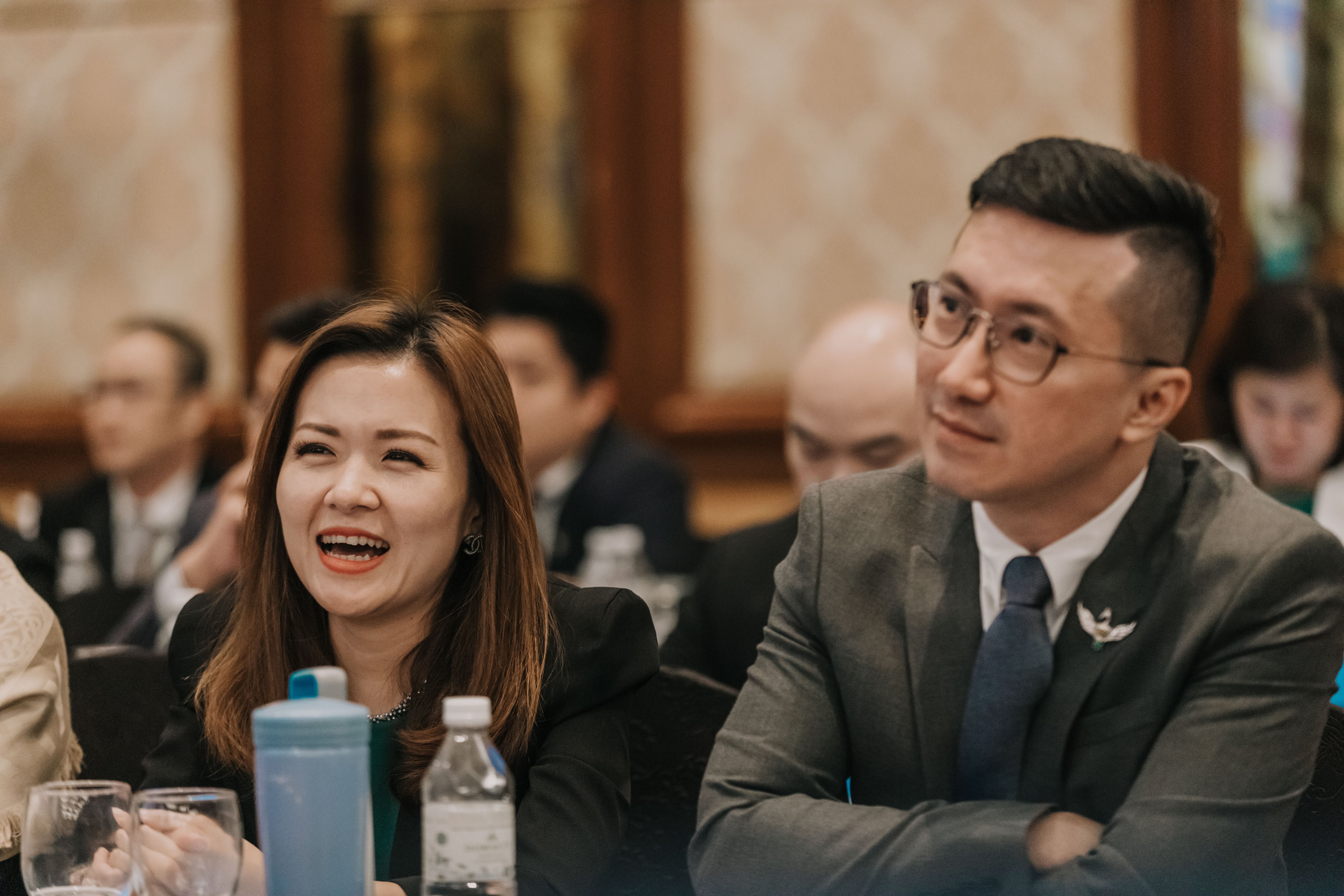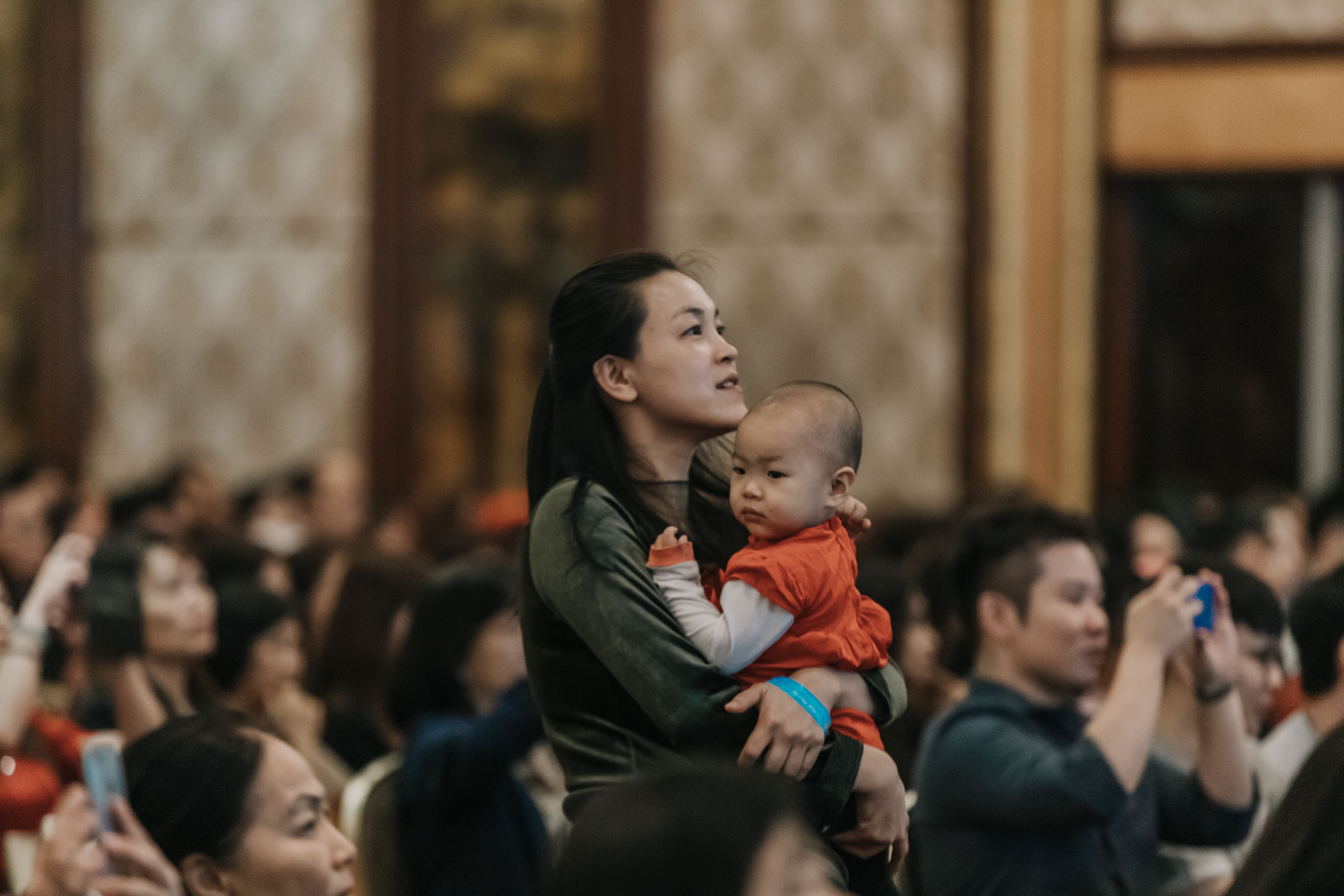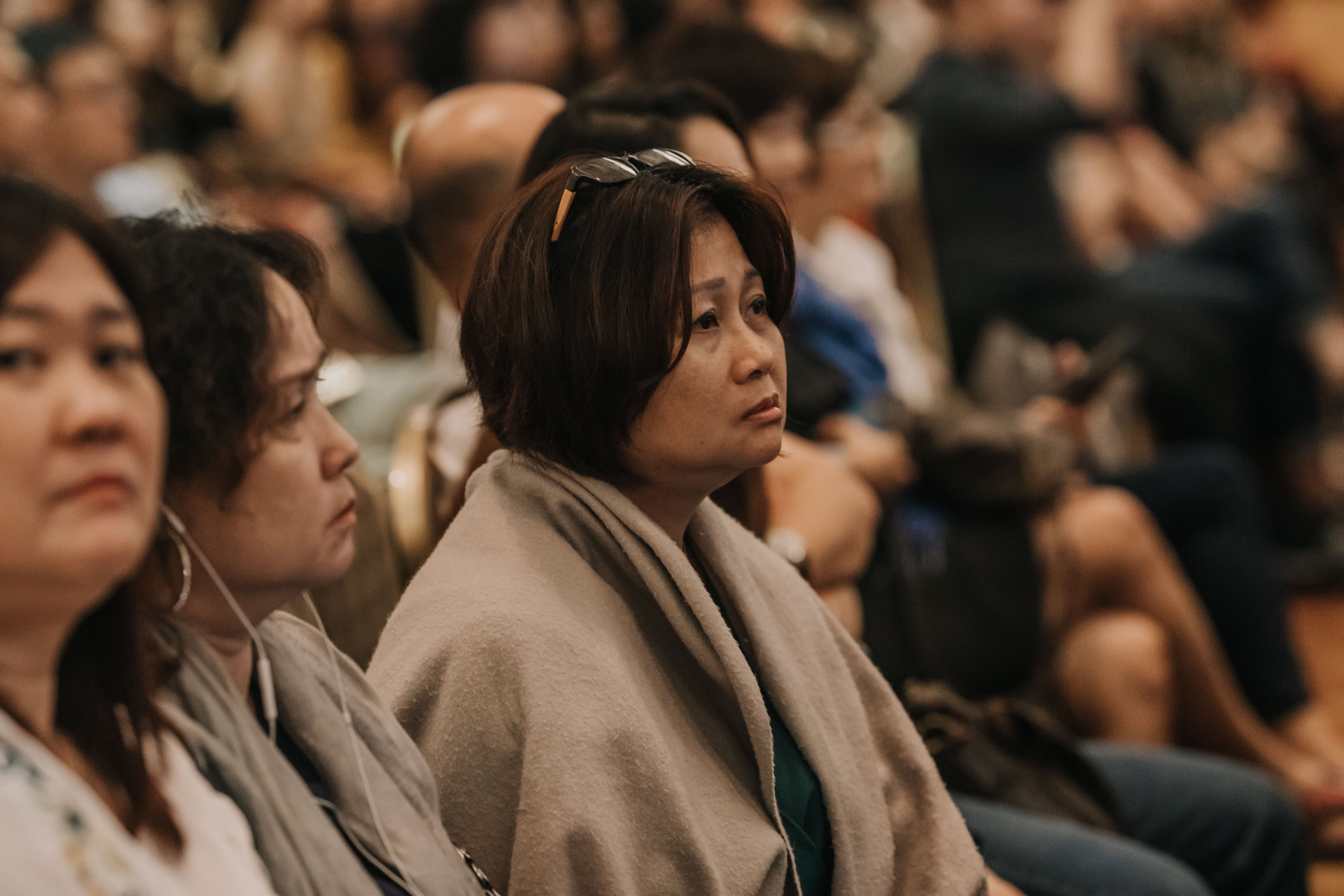 GROUP PHOTO WITH LEADERS & VOLUNTEERS | GAMBAR KUMPULAN DENGAN LEADERS & AHLI-AHLI SUKARELAWAN | 大合照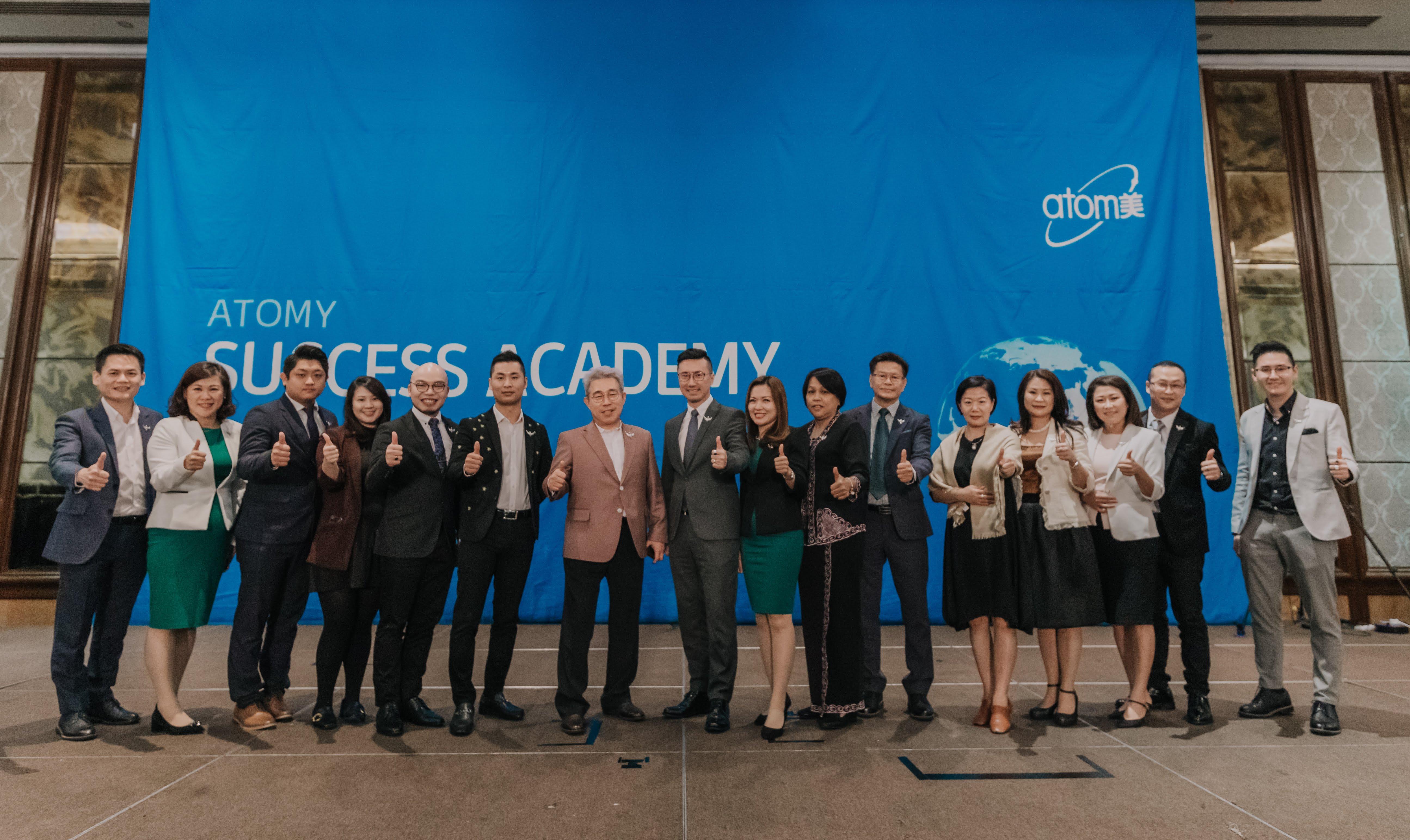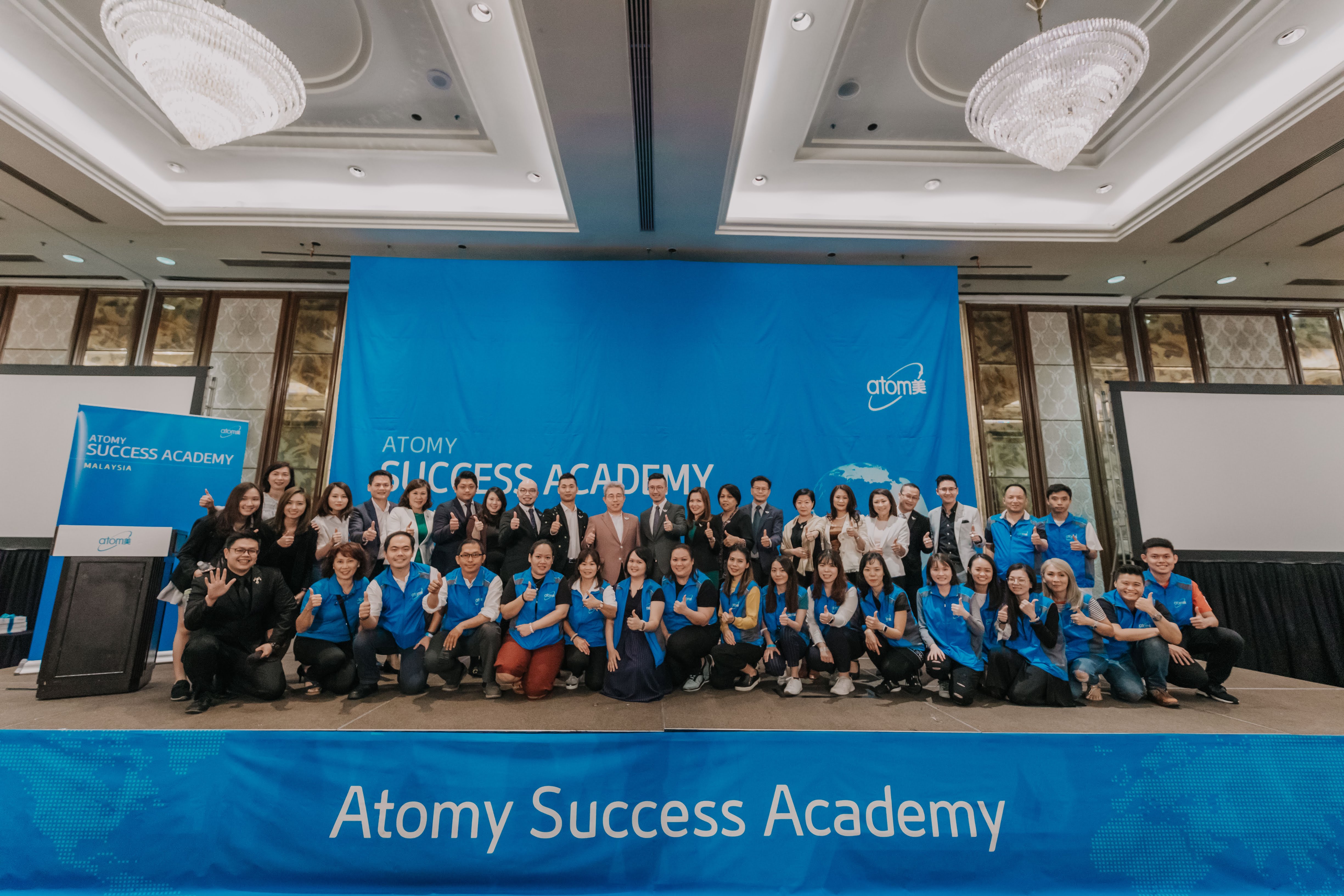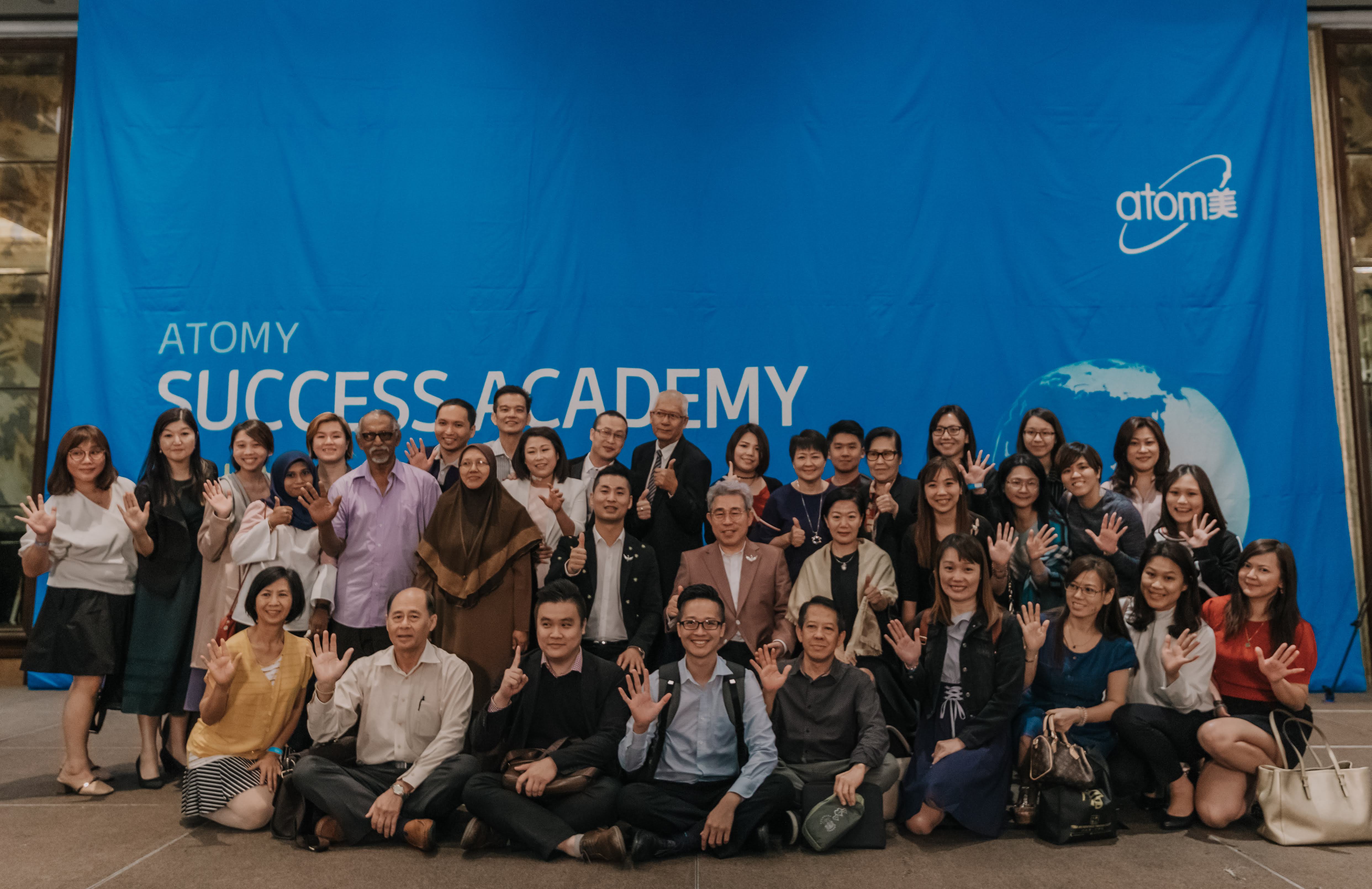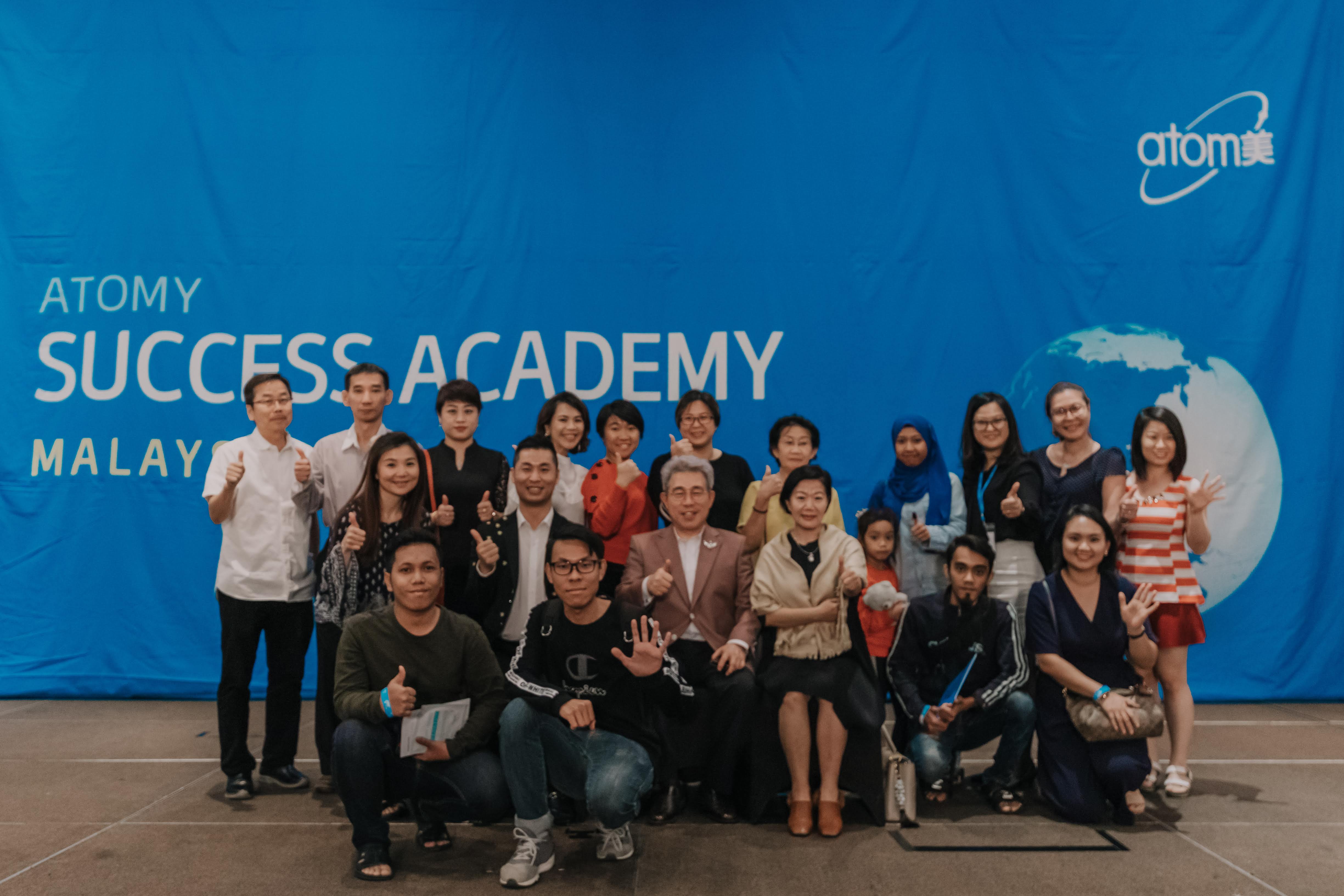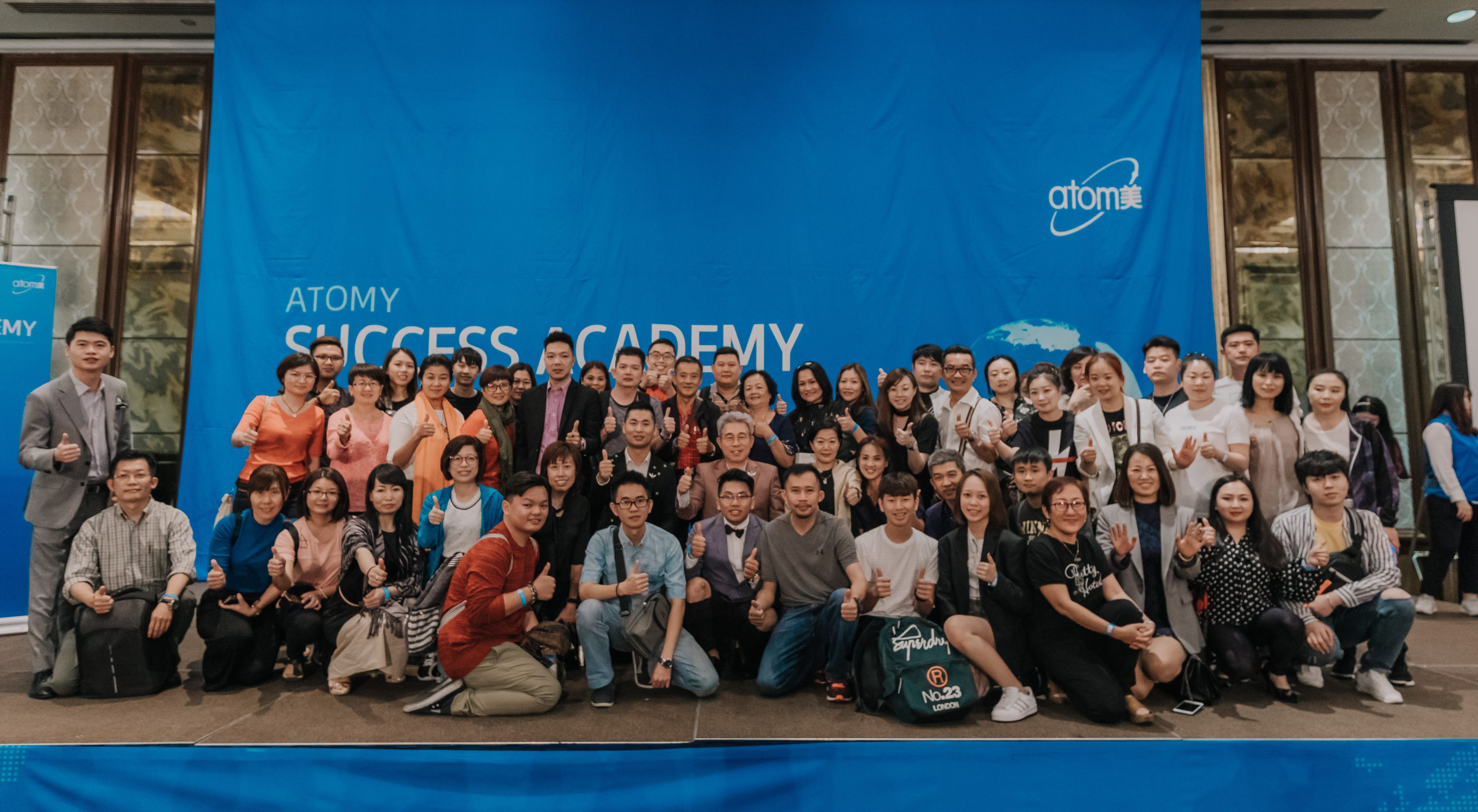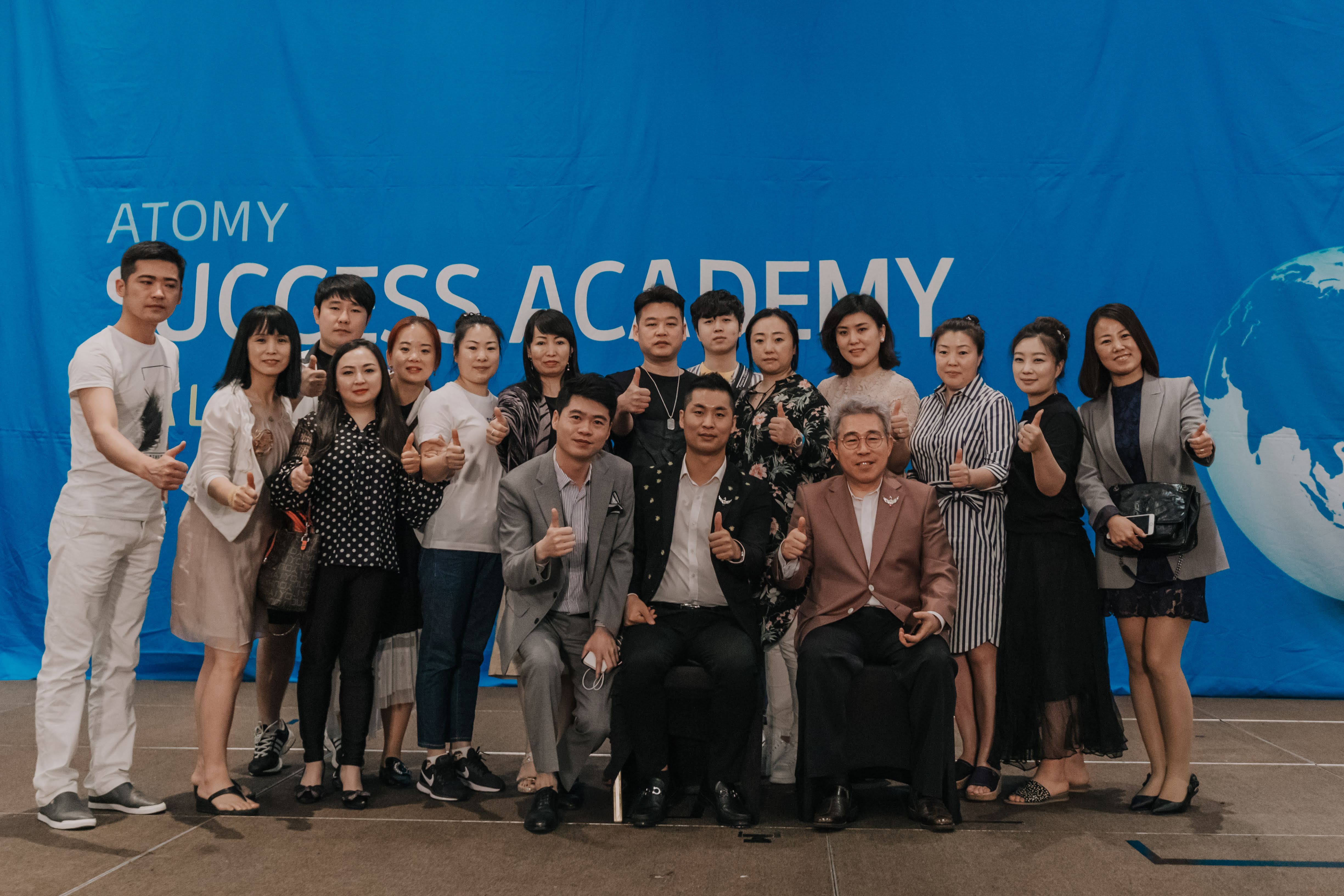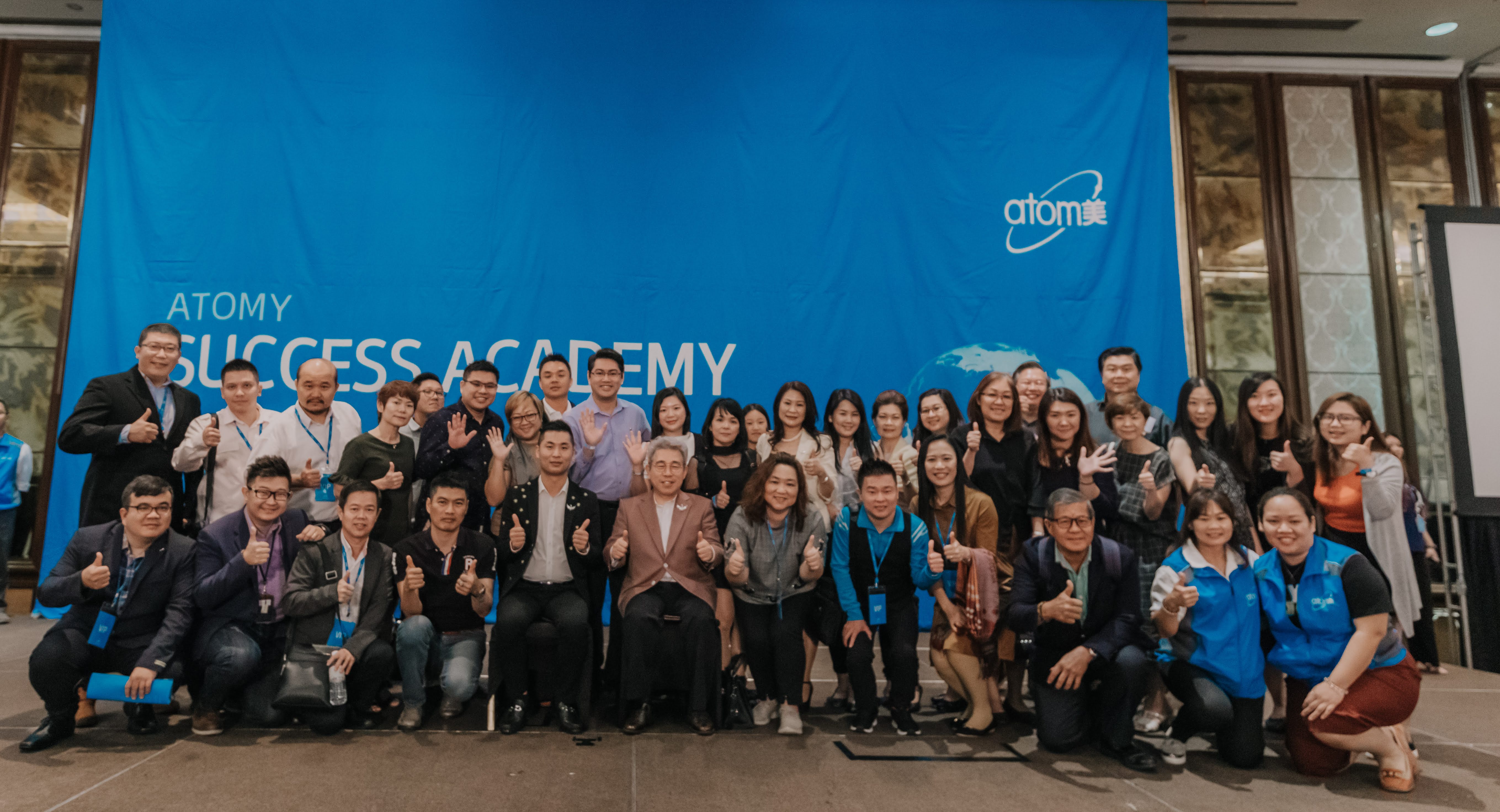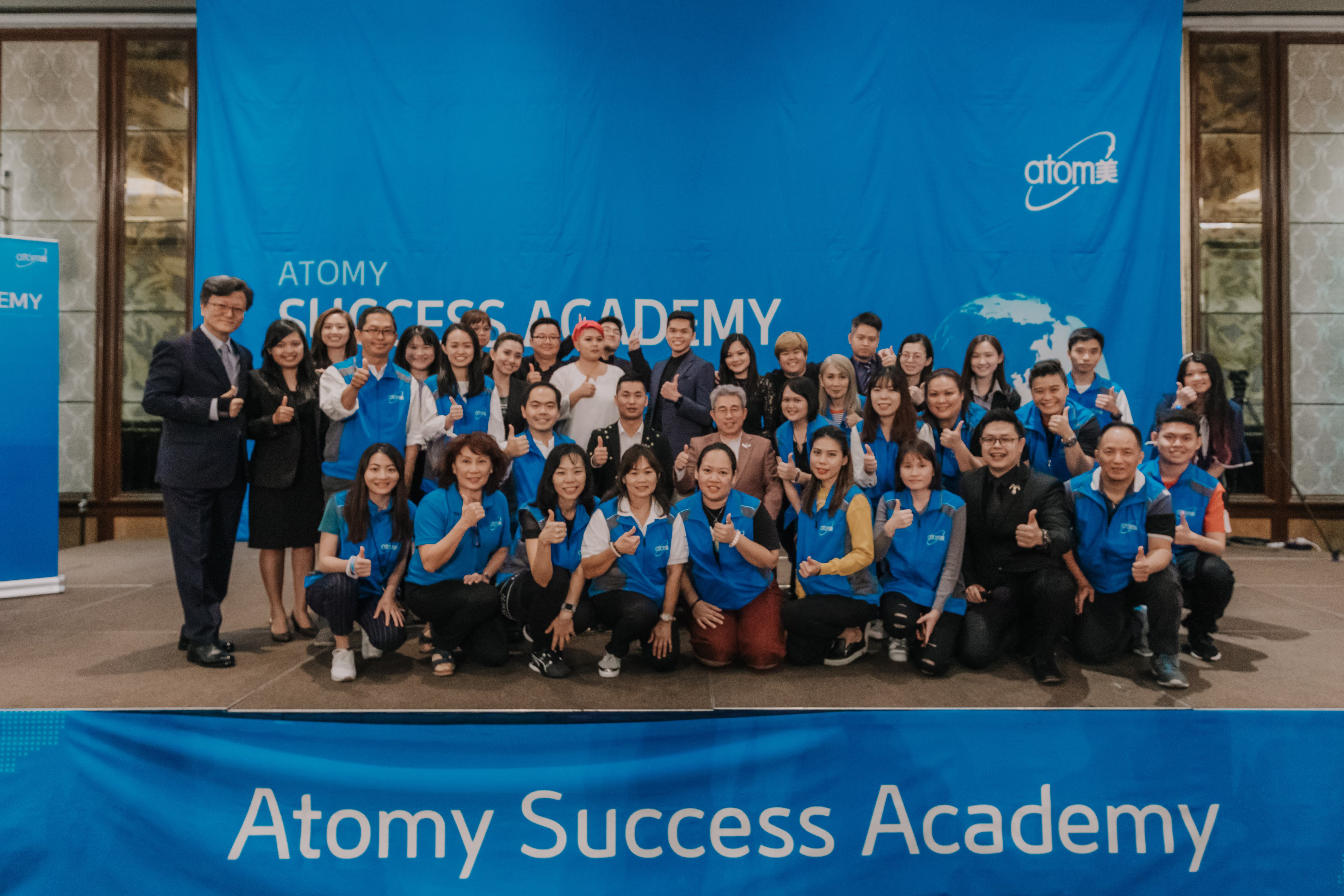 See you guys in April's Success Academy!
Jumpa lagi di Success Academy pada bulan April!
我们四月份成功学院见!

More moments & group photos Lebih Gambar 更多照片:
https://photos.app.goo.gl/zoToYojPgshfz3e3A

#Women'sDay #SuccessAcademy #March #2019
#crownmaster #womensday