ARTICLE
Korean Atomy's stride forward…Takes on the Chinese Market, a Direct Selling Battlefield
Korean Atomy's stride forward…Takes on the Chinese Market, a Direct Selling Battlefield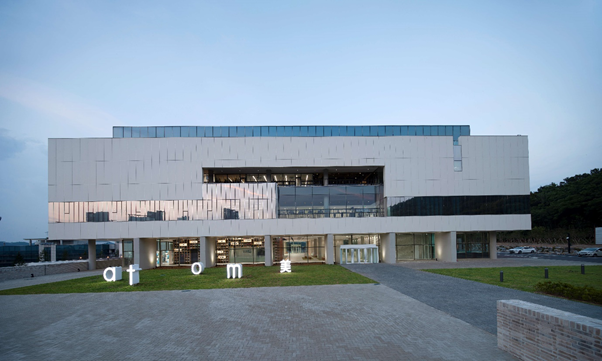 Atomy, the number 1 direct selling company in Korea, takes up the Chinese market. Atomy – founded in 2009 - is a latecomer to the global direct selling market. However, as of 2019 - in just 10 years of its founding - it has launched to 14 overseas branches including Korea. It has set a record for global sales of 1.5 trillion won (about $1.2 billion). The number of members, which is typically directly connected to the overall sales of direct selling companies, has also reached 6.1 million worldwide, including 3.4 million in Korea. An Atomy personnel said, "In the first half of this year, we are taking steps to target the Chinese market."

As of last year, the size of the direct selling market in China was approximately 251.3 billion yuan (about 43 trillion won), surpassing the United States, as it emerged as the world's largest market. Amway, the world's number 1 direct selling company, entered the Chinese market in 1995 and marks its 25th year this year. Other global direct selling companies such as Herbalife and Nu Skin also entered the Chinese market in 1997 and 2003 respectively. In China, Amway is operating under the name 'An li', Herbalife as 'Kangbao Lai', and Nu Skin as 'Lucin'.

Under the Chinese name, "Ai Duo Mei", Atomy's entry into the Chinese market was inevitable for the company's growth. Atomy's global sales combined with domestic and foreign markets last year amounted to about 1.2 billion dollars (1.5 trillion won). Meanwhile Amway, the world's largest multinational direct selling company, had global sales of $8.4 billion (approximately 10.3 trillion won) last year/

Becoming a 1 Billion-dollar Direct Selling Company in 10 Years

In fact, the Chinese distribution market is known as the graveyard for global distribution powerhouses. Large Korean distribution companies such as E-Mart, Lotte Mart, and Lotte Department Store entered the Chinese distribution market with their attention solely fixed on the 1.3 billion Chinese population. In the end, all of these companies threw in the towel. Truth be told, the Chinese market may look like a handful to Atomy, as a Korean direct selling company that lacks the distribution capacity or human resources compared to such large companies,

However, it is noteworthy that within the Korean direct selling industry, Atomy is on the brink of catching up with Amway, the world's biggest direct selling company. According to the Fair Trade Commission, in 2018, Atomy's sales in Korea amounted to 970.7 billion won, coming in second only to Amway Korea (1 trillion 279.9 billion won). An Atomy personnel said, "In the past year (2019), sales within Korea amounted to about 1 trillion 80 billion won (based on the Korea Fair Trade Commission), and if combining overseas export as well, Atomy is expected to slightly overtake Amway Korea (estimated 1.2 trillion won) very soon."

In China, the laws for the direct selling industry is applied differently in different circumstances. Depending on the method of sales, there are two categories for selling products. First is in the form of 'direct selling'. Second is in the form of 'vendor selling'. Direct selling is directly selling products to the consumers, while vendor selling follows a traditional model of selling products as an agent. Sales in the form of 'multi-level marketing' is considered to be within the category of 'illegal pyramid sales', and is being strictly restricted by the Multi-level Sales Prohibition Act.

In the case of direct selling, only door-to-door sales are permitted while sponsored door-to-door sales or multi-level marketing are not permitted. A separate business license is required for each region, and the items sold are limited to health foods, cosmetics, kitchenware, personal hygiene products, health equipment, and small household appliances. An Atomy personnel said, "To obtain a license for direct sales, it is mandatory for one to pass the screening of nine central departments, including the Ministry of Commerce and the Ministry of Public Security, which takes about two years."

Atomy's strategy is to initially launch into the Chinese market with a vendor selling license, then to obtain a direct selling license afterwards. Atomy has already taken action for the related procedure in the last 3 years, aiming to target the Chinese direct selling market. In 2017, Atomy also secured a production line to manufacture toothbrushes, kitchen utensils, eco-friendly baby utensils, and sanitary vinyl by renting a local factory in Yantai, Shandong Province.

The reason why Atomy strives to obtain a direct selling license is because the consumers' trust increases dramatically when the license is acquired. In the Chinese distribution market, the image of everyday goods sold by foreign direct selling companies is relatively better than domestically manufactured low-quality products. In small and medium-sized cities, this phenomenon is even stronger.

Atomy's entry into China is inevitable for product diversification. One of the secrets of Atomy's success is the so-called "Global Sourcing Global Sales" (GSGS) strategy. The strategy is to discover and source the best products throughout the world and sell them in different markets worldwide. Atomy CEO, Dae-Hyun Kim states, "In five years, products manufactured and sourced from China will exceed 50% of all of Atomy's products." He also added, "In the future, products procured from China will be exported throughout various markets in the world including the United States."

The biggest obstacle right now is the sudden decline in the consumer market due to the COVID-19 pandemic. Even now, in China, strict restrictions for movement between regions is implemented in order to prevent the spread of the virus. Though face-to-face interaction is currently difficult, the company believes that by utilizing online interactive tools, there will be no problems in communicating with the consumers. One company official expressed his optimism, "Over 90% of all Chinese people are communicating via online through platforms such as WeChat."

The rapid growth of Chinese direct selling companies has not been too favorable for Atomy. For example, one of the largest food companies in China that is famous for their oyster sauce, Lee Kum Kim (LKK), has a subsidiary direct selling company called "Infinitus." Currently, they have the strongest presence within the Chinese direct selling industry. The company was founded in 1992 and has been rapidly growing, targeting mainly the Chinese domestic market. Within China, Infinitus has already overtaken Amway, and in 2018, its global sales have reached $4.5 billion (about 5.53 trillion won).

The Shenzhen Crisis that broke out in China at the end of 2018 is another obstacle. The Shenzhen Crisis is a case where a major Chinese direct selling company was forced to stop all of its business practices by Chinese local authorities due to the false advertisement of its health functional food products and in violation of the related laws and regulations. Shenzhen had become a well-known company in Tianjin where its headquarter was based – having even their own soccer team called, the "Tianjin Shenzhen" between 2015 and 2019. In terms of its sales volume, it was the second or third largest player within the direct selling industry in China, trailing right behind the number one company, Infinitus.
Strategy to push for Health Functional Food and Cosmetic Products

However, as the Shenzhen crisis broke out, Chinese supervisors conducted a full-out investigation on companies within the same industry. A company called Hua Lin, based in Hebei Province, was directly hit by the investigation. The aftermath of the Shenzhen Crisis has spilled over to foreign companies such as Amway and Herbalife that have legally been operating in China. An Atomy personnel explained, "Since the Shenzhen Crises, China has tentatively suspended the issuance of new direct selling licenses. It is Atomy's strategy to target the Chinese market with its two strongest arsenal – health functional food and cosmetic products. The marketability of both products has been tested within the Korean market. Health functional food and cosmetic products are Atomy's top two flagship products. Atomy's best product, Hemohim - a health functional food product - has ranked number 1 within its industry in Korea for five consecutive years. Such a feat was possible through word of mouth that Hemohim was developed by the Korea Atomic Energy Research Institute. According to the Korea Fair Trade Commission, Hemohim's total sales in 2018 amounted to 181.9 billion won. Atomy CEO Dae-Hyun Kim stated, "Right now is the best time to enter into the Chinese market because of the consumers' high preference for Korean products."