ARTICLE
[CSR] Advocates Care for Our Earth Through Miss Earth Singapore Pageant 2022
[CSR] Advocates Care for Our Earth Through Miss Earth Singapore Pageant 2022

Atomy Singapore advocates for the caring of our Earth through the Miss Earth Singapore Pageant 2022
Atomy Singapore is delighted to support this year's Miss Earth Singapore Pageant, a worldwide movement which gathers delegates from over 90 countries to advocate the importance of caring and preserving the earth.

The event was held on 16th September 2022 at One Farrer Hotel and Spa. Reigning titleholders of the Miss Earth Singapore Pageant dedicate their year to promoting environmental projects and to addressing issues concerning the environment.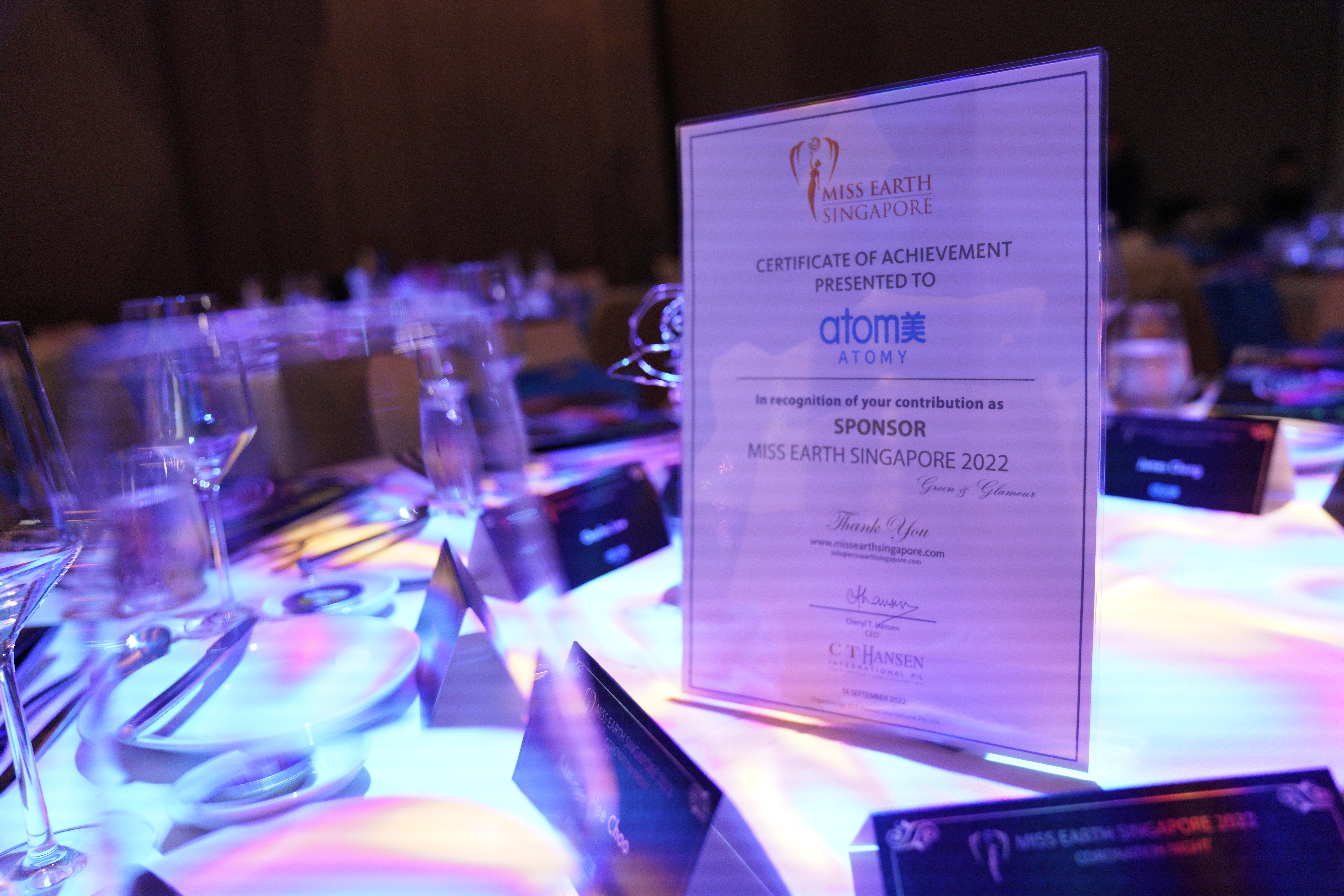 In line with Atomy's interest in promoting sustainable practices and developing environmentally-friendly products, one of its strategic thrusts is to attract and draw in younger consumers who desire pro-earth products that are of good quality and value. Supporting these young and vibrant Miss Earth participants allows more ambassadors and advocates in their respective countries to promote the need to protect and care for our earth.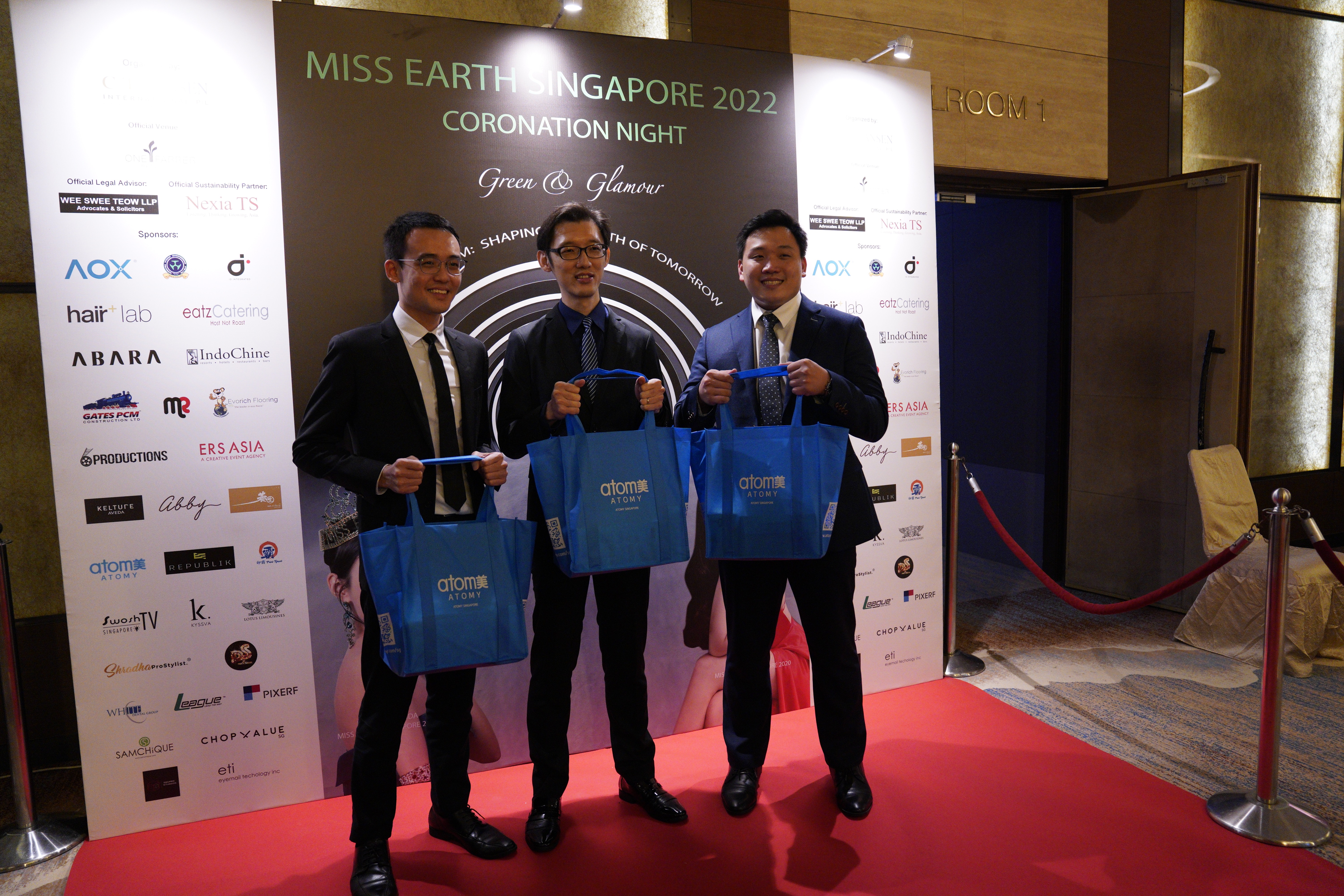 ( Atomy Singapore Office : Lucas Then, Operations Manager, Chin Hee Choo, Finance Manager, Vincent Lim, Logistics Manager )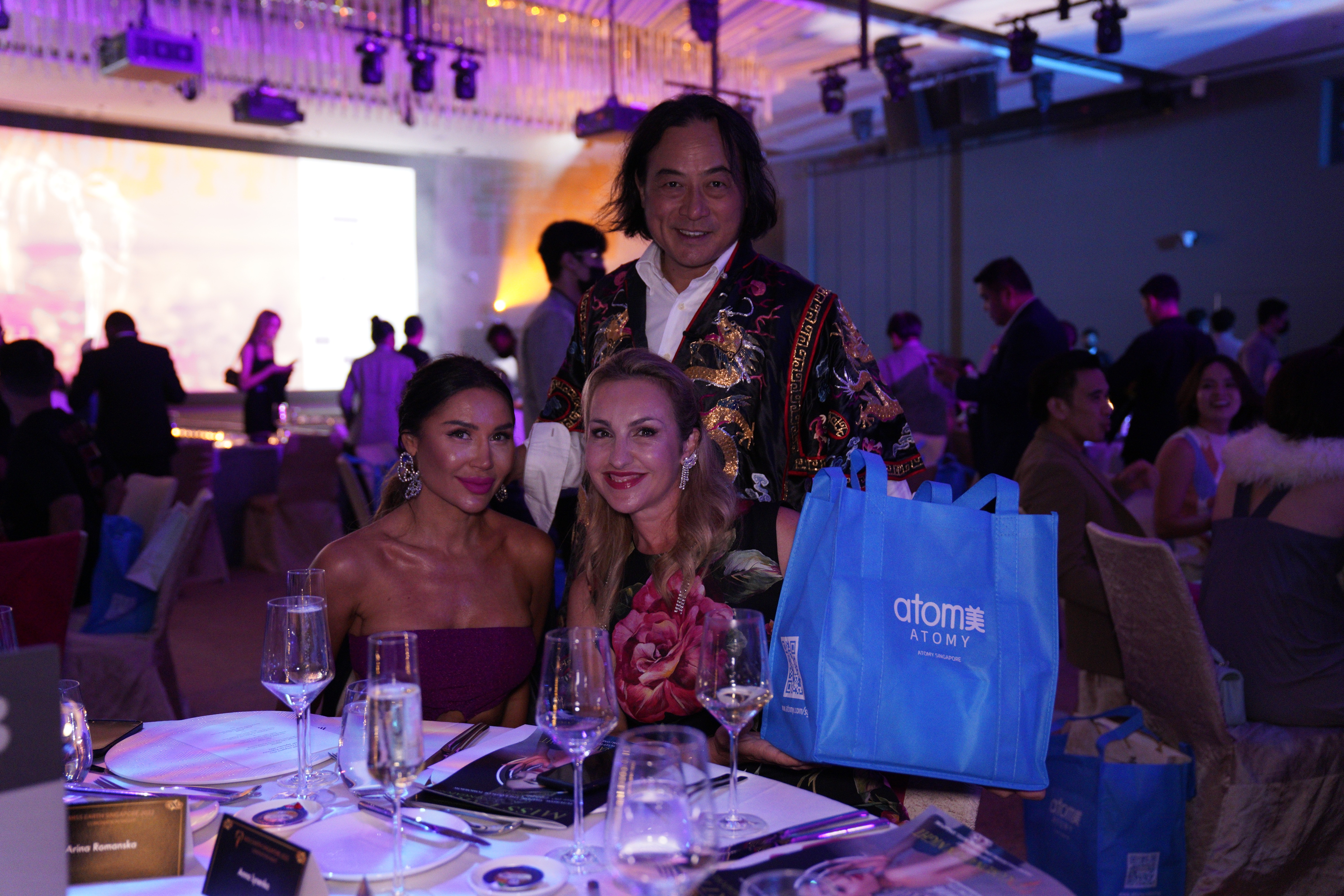 ( Michael Ma and Guests - Indonchine, Group CEO )
Atomy's Commitment to Sustainability
To work towards Atomy's commitment towards "zero plastic" goal, Atomy has launched Blue Marine, an eco-friendly project anchored towards the blue sea. One of its goals is to reduce more than 50% of plastic use in its packaging within the next two years and substitute product materials with eco-friendly materials.
Atomy has also established Eco-friendly Smart Packaging Solution with CJ Logistics. Delivery boxes and packaging materials for product protection are replaced with 100% recyclable paper materials, reducing 230 tons of plastic over the past year.
Greener and smarter packaging
Packaging is ubiquitous in our daily lives and wide spread usage of single-use packaging has resulted in a heavy burden on the environment. Atomy's drive towards sustainability is to make long-lasting products that are recyclable. Package design and package recyclability are two aspects under sustainability scrutiny.
Package Design
Transform Atomy product packaging to paper packaging.
Redesign Atomy's PET containers and labels with water- based adhesive materials that is more favorable for recycling.
Package Recyclability
Large amounts of packaging produced today cannot be recycled in existing recycling systems. This is especially true for multi-material packaging, which today poses a significant and unresolved challenge in recycling.
Change from PVC to PS for cosmetics set box to reduce the use of PVC packaging.
Decrease the use of vinyl and change to recyclable paper for packaging materials.
Change from vinyl to non-woven fabric for shopping bags.
Change to paper containers and use recyclable PET shrink film.
Change in cosmetics packaging from dual parts to single part container.
As Chairman Park said "Zero plastic means we would bear the inconvenience and cost. But, the environment is borrowed from future generations, so we have a duty to return it in its best conditions."