ARTICLE
[Direct Selling News] Atomy Wins Grand Prize at China Beauty Expo
[Direct Selling News] Atomy Wins Grand Prize at China Beauty Expo
Direct Selling News - JULY 06, 2021
Atomy Wins Grand Prize at China Beauty Expo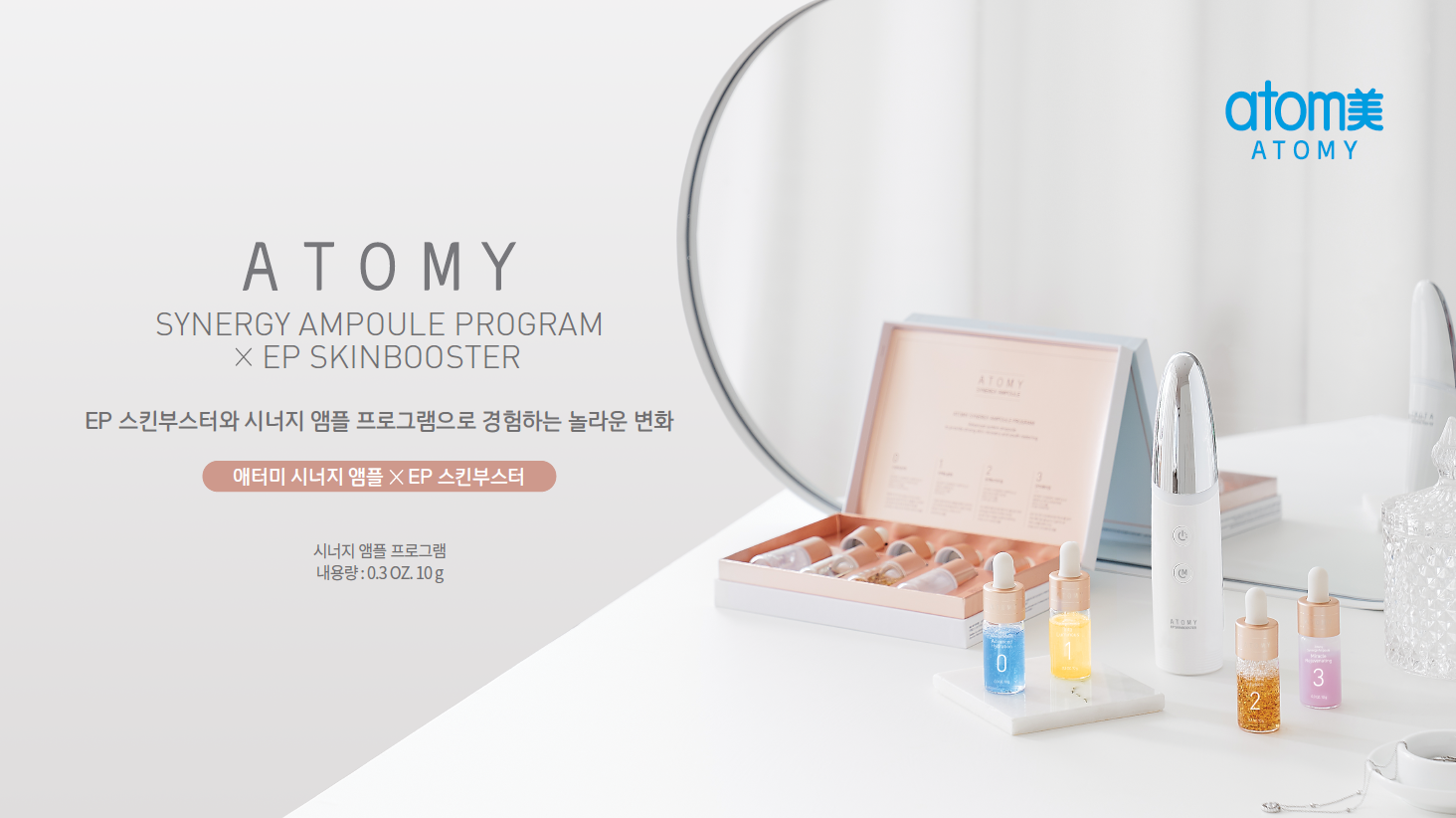 Atomy's high-efficiency skincare product, Atomy Synergy Ampoule Program, was awarded the Grand Prize at Asia's largest beauty fair, the China Beauty Expo, for repair serum in the skincare category.
The product also made it to the final ranking of consumers' "most loved" beauty products in China, with 1.17 million online votes.
"Atomy Synergy Ampoule Program is popular not only in Korea but also abroad because it fused highly effective ingredients and state-of-the-art technologies," said the brand manager of Atomy Synergy Ampoule Program. "We will continue to develop various skin care products tailored to customer needs."
Within a month of launch, Atomy Synergy Ampoule Program surpassed KRW 10 billion in sales in South Korea in September of 2020. The product is now also being exported to international markets, including the U.S., Canada and China.
The serum product uses oil gelling technology to prevent moisture loss and macro-capsulation technology to hinder oxidation of vitamin C in the skin.
https://www.directsellingnews.com/atomy-wins-grand-prize-at-china-beauty-expo/