ARTICLE
ONLINE SUCCESS ACADEMY (November 2020) DEEPAVALI & ARISING
ONLINE SUCCESS ACADEMY (November 2020) DEEPAVALI & ARISING
ATOMY MALAYSIA ONLINE SUCCESS ACADEMY (November 2020)
THEME OF NOVEMBER 2020 : DEEPAVALI & ARISING

Date & Time Tarikh & Waktu 日期时间:2020-11-28 (Saturday) , 2:00pm - 6:00pm
Venue Lokasi 地点 : Atomy Malaysia Wyndham Acmar Hotel
Total Viewer 总参加人数 : 4,449 pax (2,488 from Youtube and 1,961 from Zoom)


Atomy is arising in market of Malaysia after 4 years. Do you keep your Atomy Blue heart while arising? Happy Deepavali to everyone, stay peace while stay passion.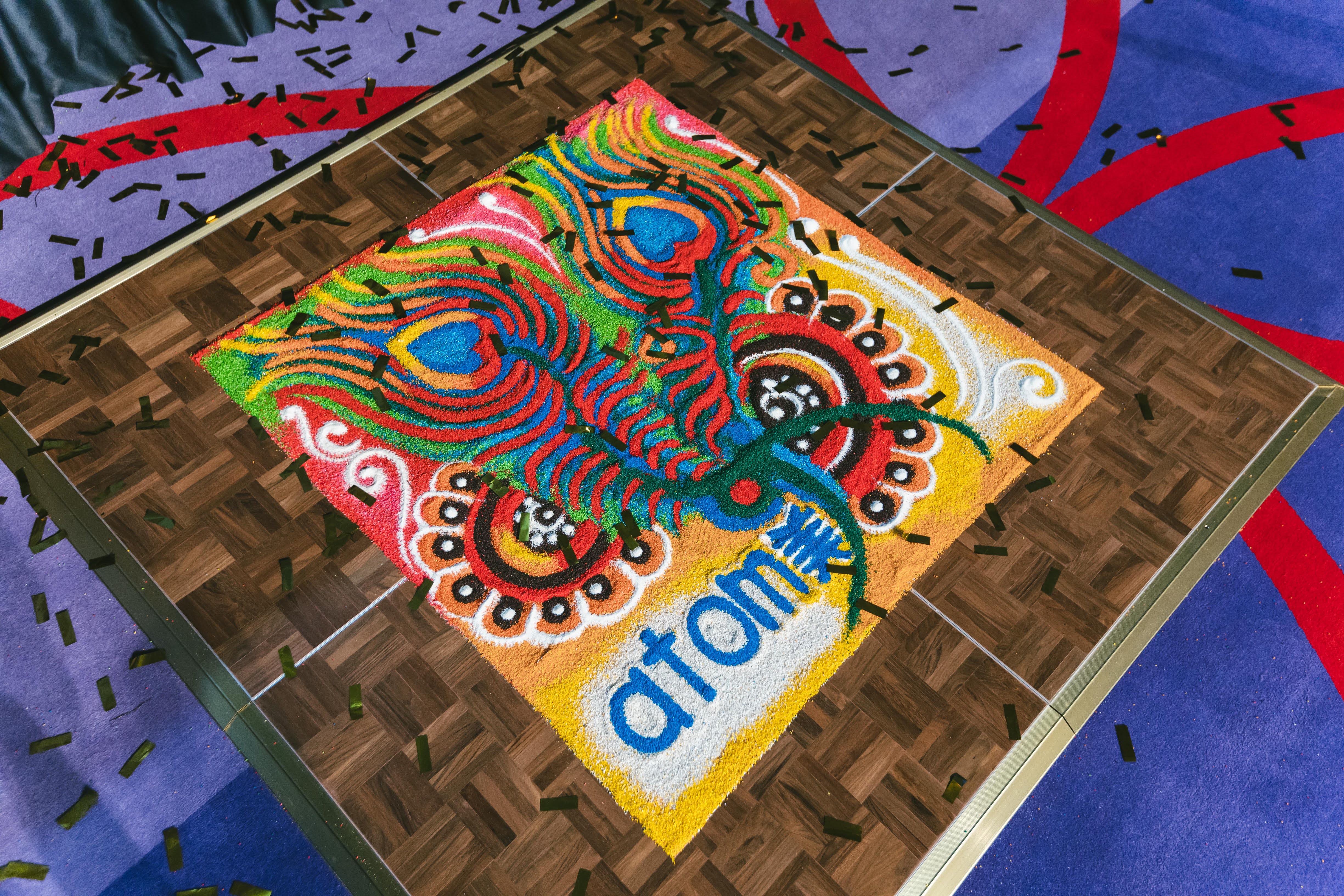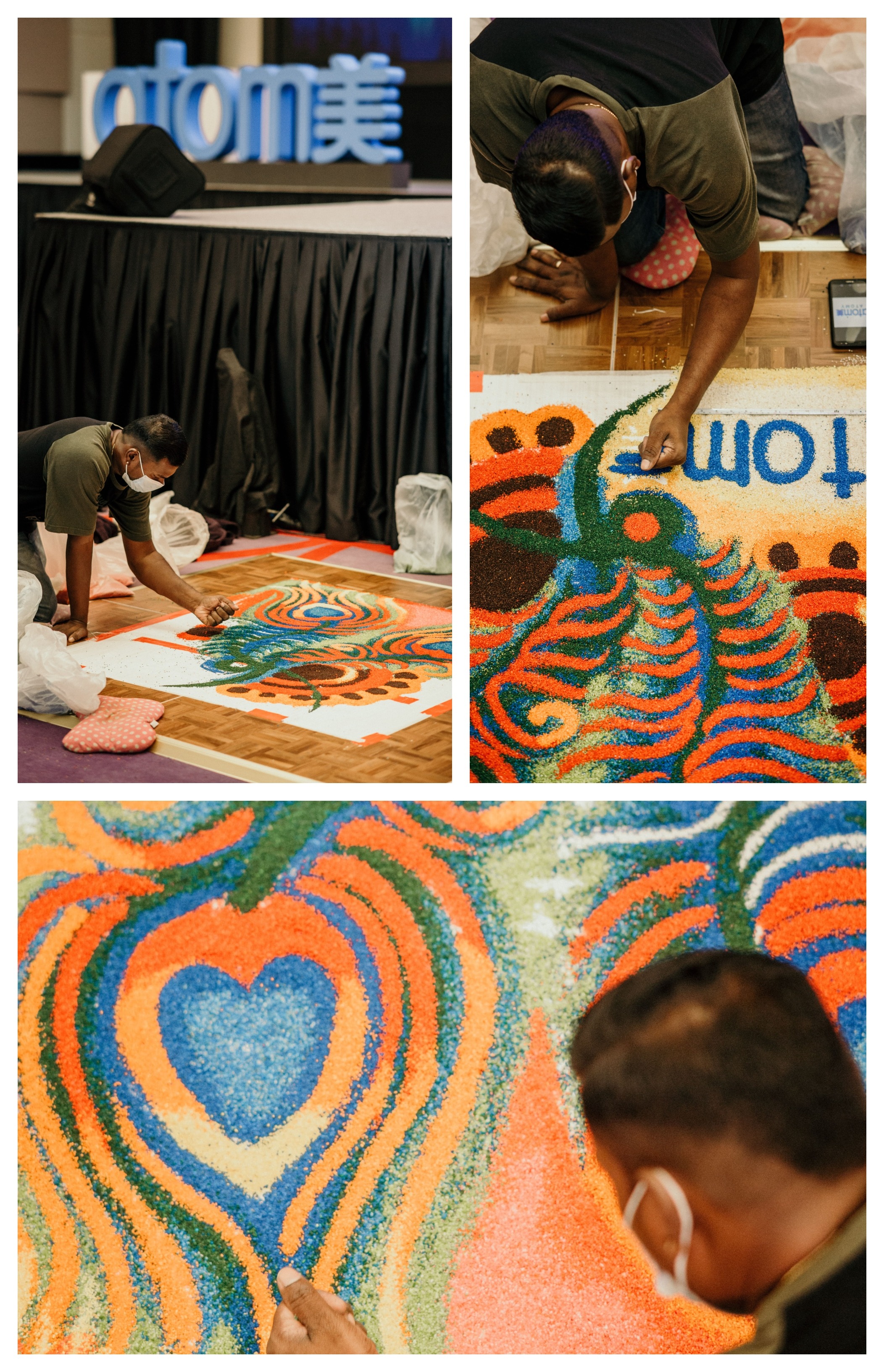 Opening of Atomy Malaysia Success Academy with a fantastic Indian Dancing.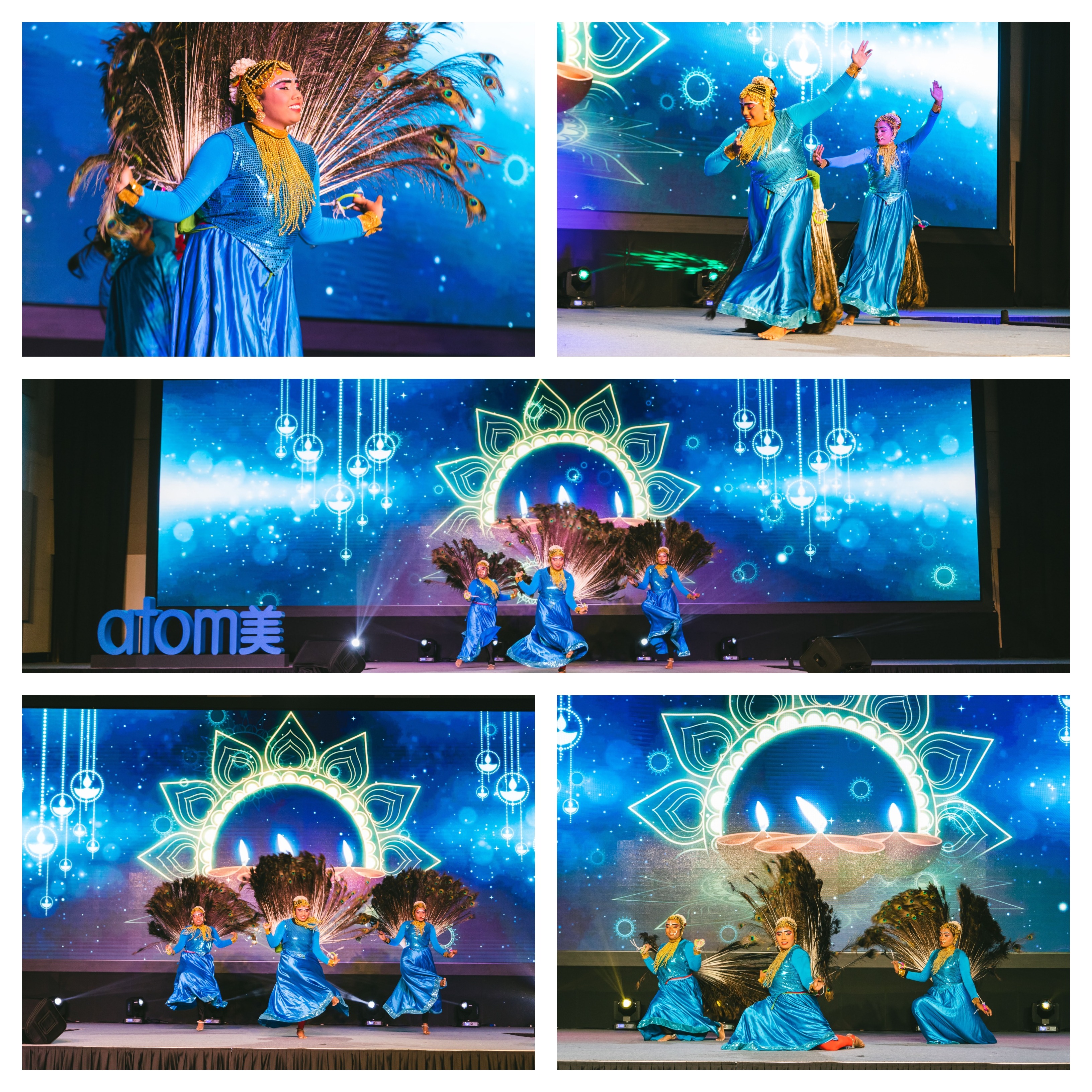 Akuan Sumpah (Oath reciting) and Company Motto by Finics Yong, Sales Master who also the host of the Success Academy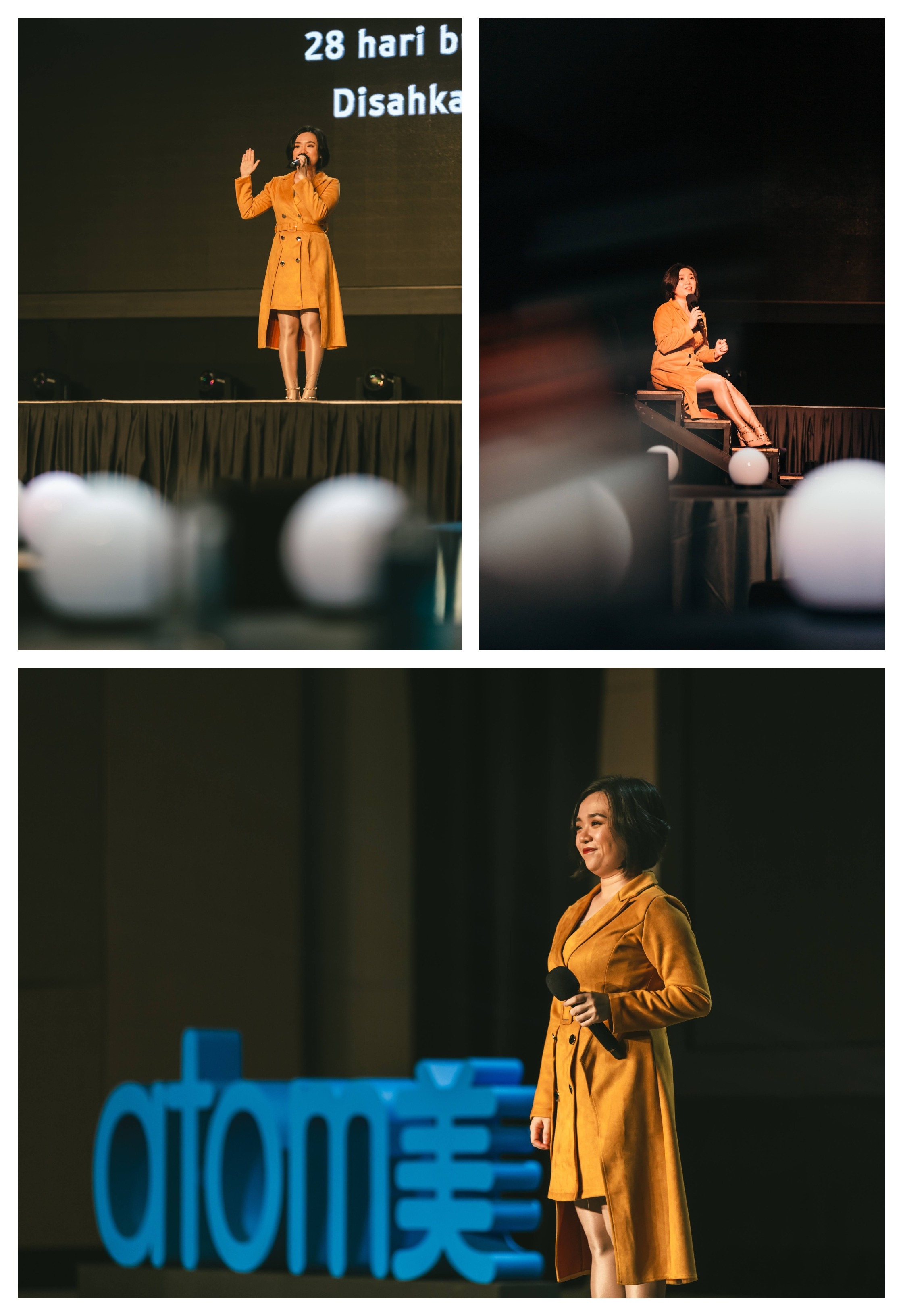 Greeting Speech by Country Manager by reporting a series of good news including New joining member and sales trend, SME100 award and new GSGS.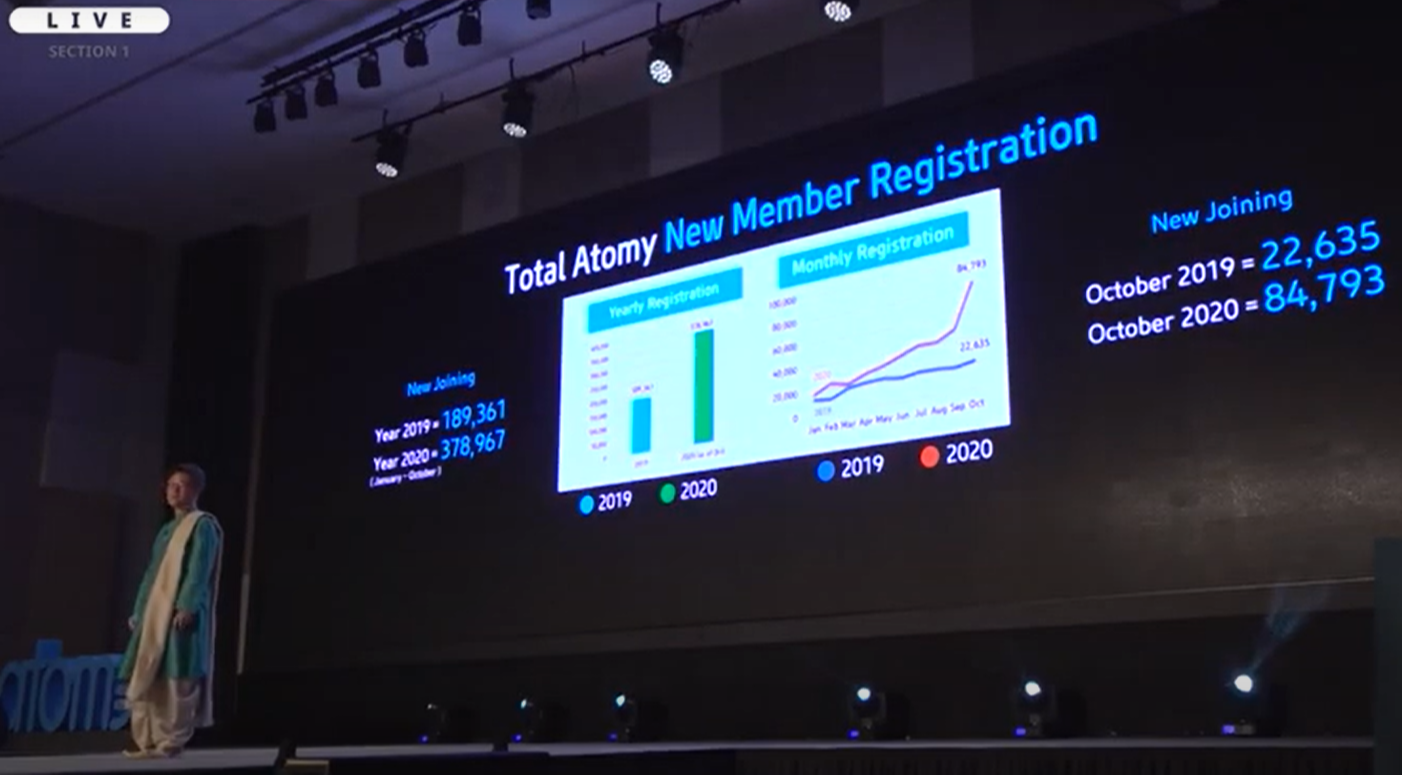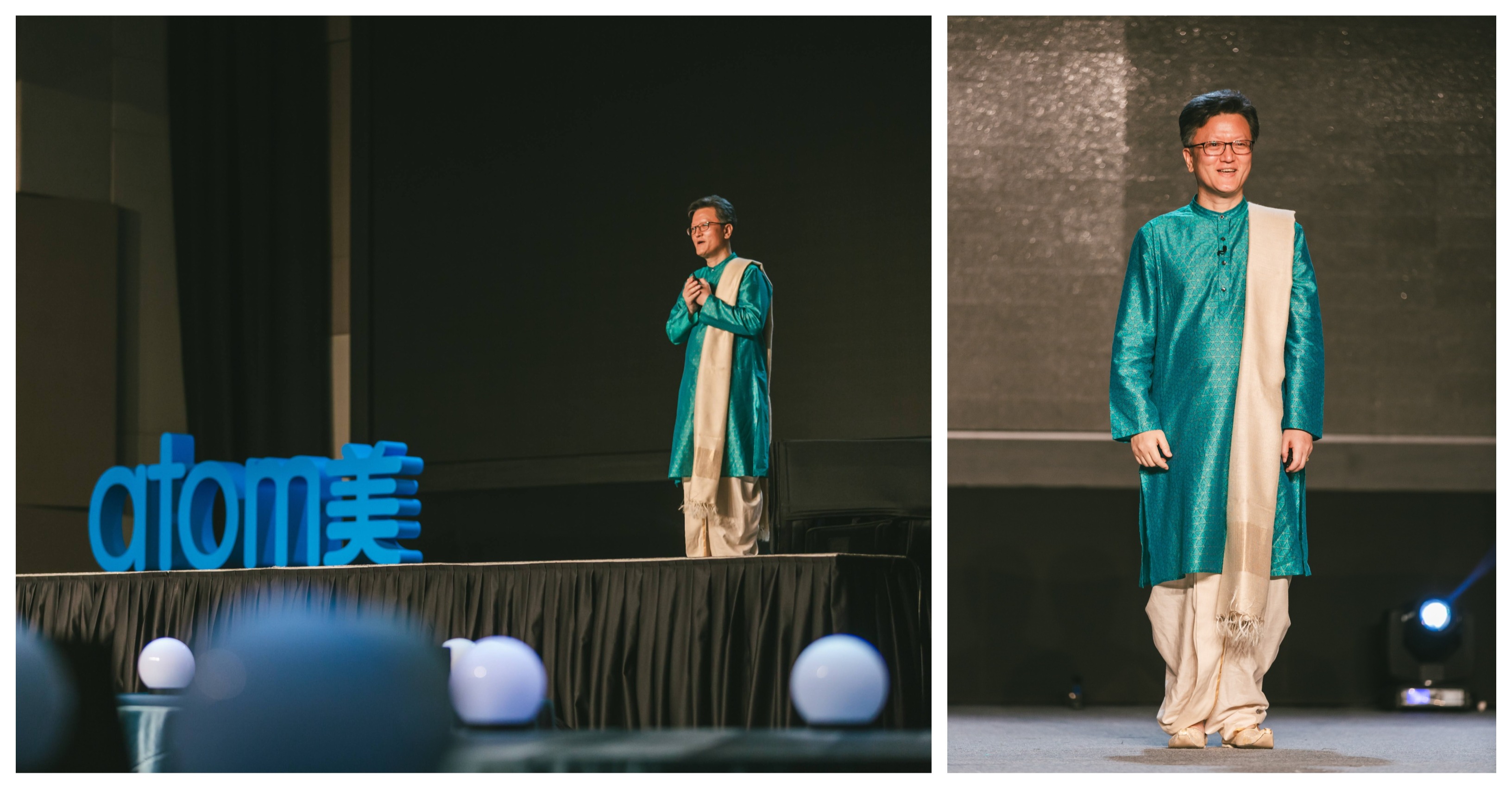 Company Introduction - Dr Tengku Asmadi, SRM
- Topic: Arising of Atomy in the market of Malaysia
- A well-known public speaker and motivational trainer and achieve SRM in 4 months' time and lead for a rapid growth of the market. His goal is assisting thousands of households who are now burdened due to uncertain economic times and you must listen to how is he influencing thousands of them through this topic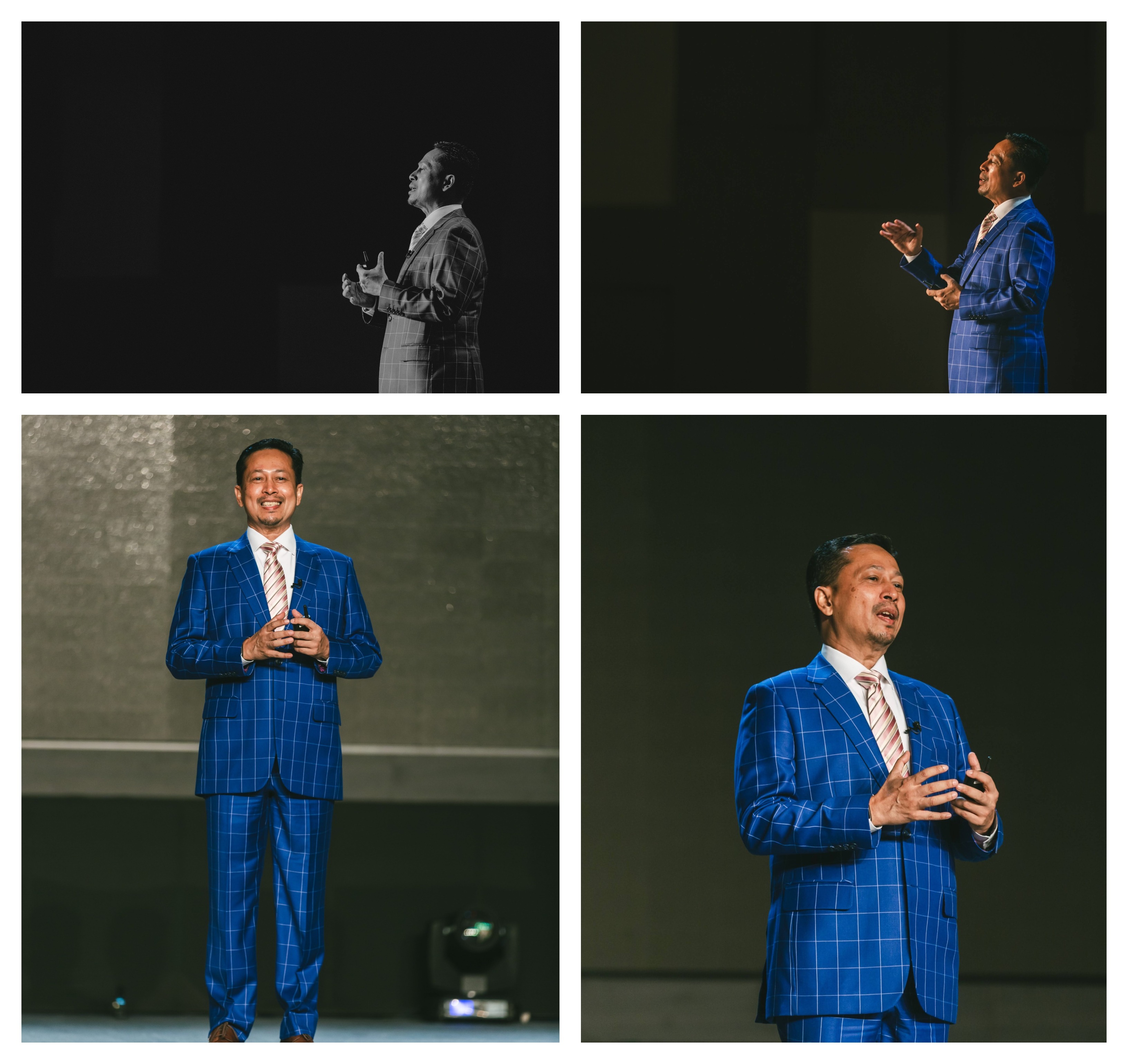 Product Introduction – Tun Nurul Huda , SRM
-Topic: Halal Products in Atomy is arising (Absolute Cellactive Skincare Set and "New GSGS" coming soon)
- A young businesswoman who own a spa business and also a host of well-known TV station and also a mother of 4 kids and Atomy Product's lover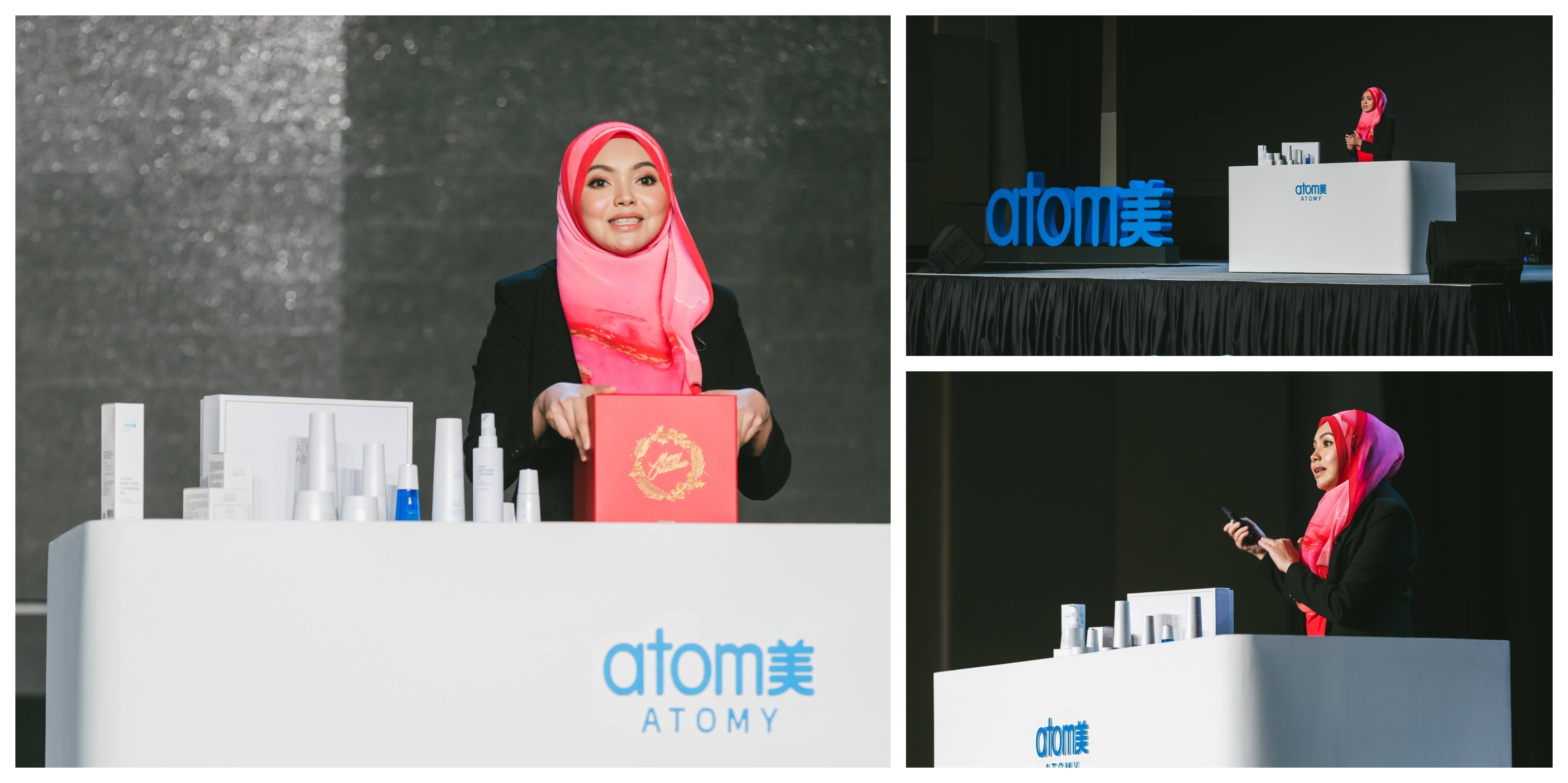 Soprano Show right after the Session 1 Lecturing before entering for the session 2 (Balanced life and life scenario with Auto Sales Master Class)
Dream with a dream which never die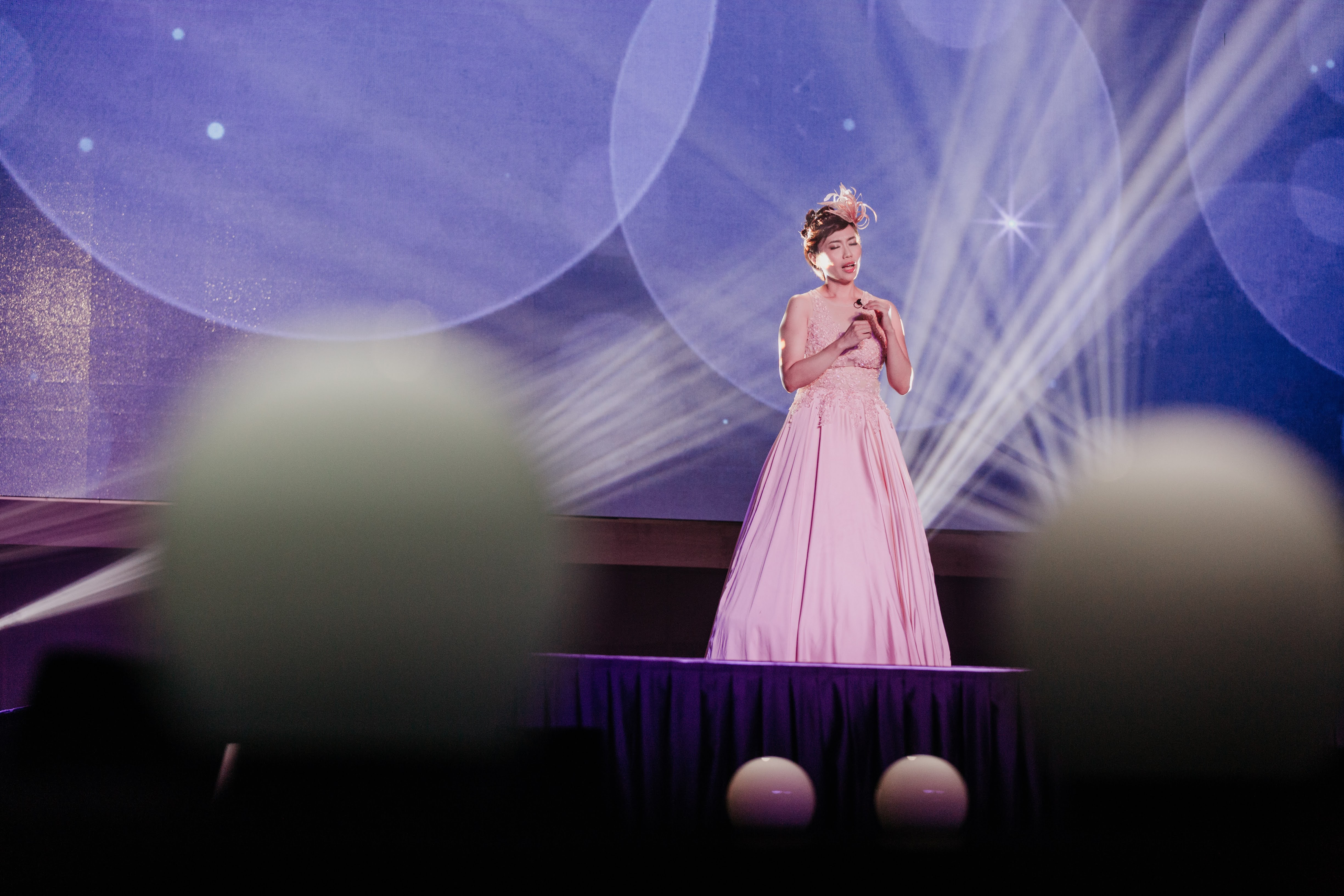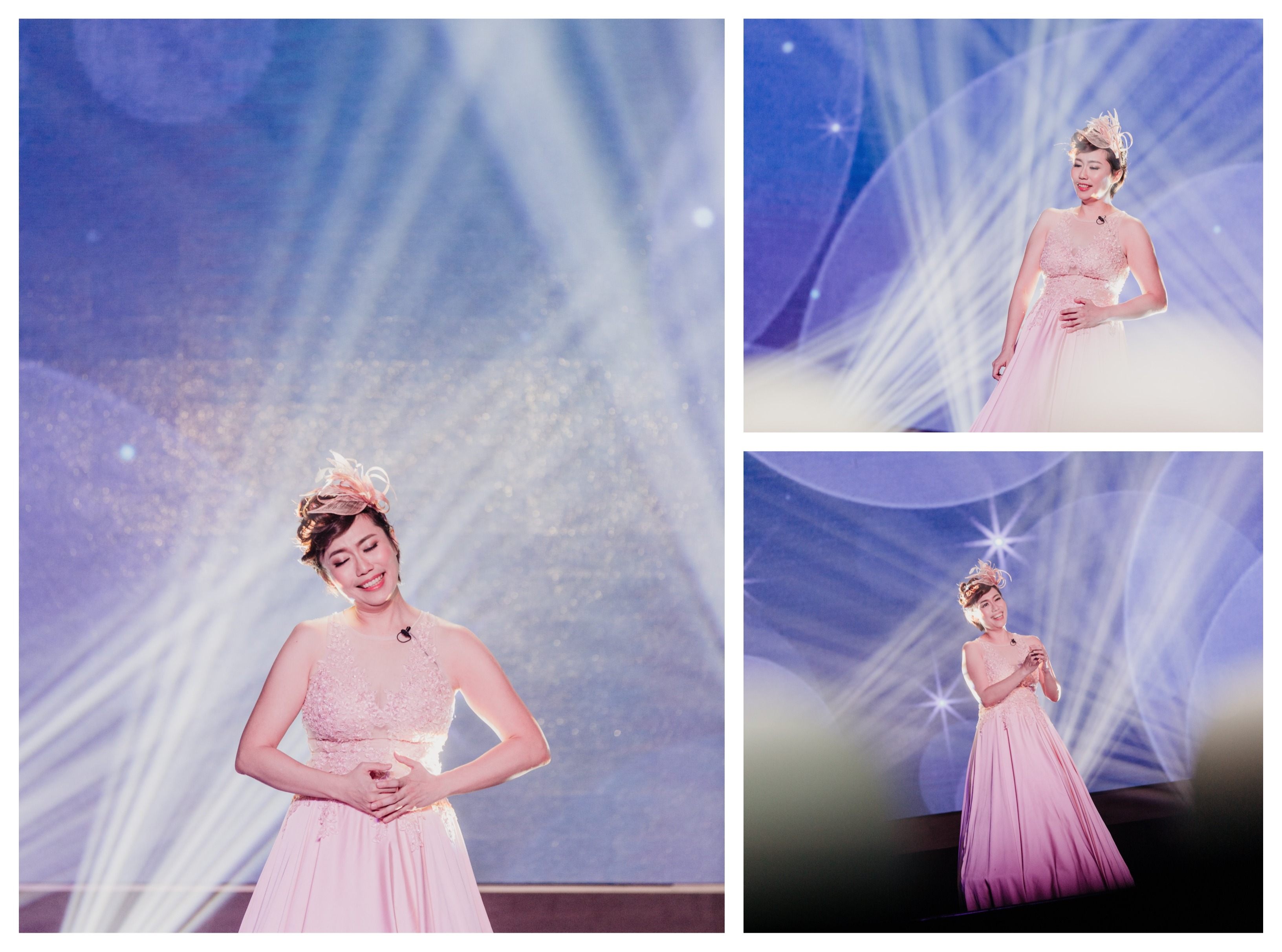 Draft your Life scenario and make it like a wheel with scoring of 10
and your life will be wonderful , By Chairman Dr. Park Han Gill
Balanced Life and Life Scenario Video , change your life by understanding what chairman said in 40 minutes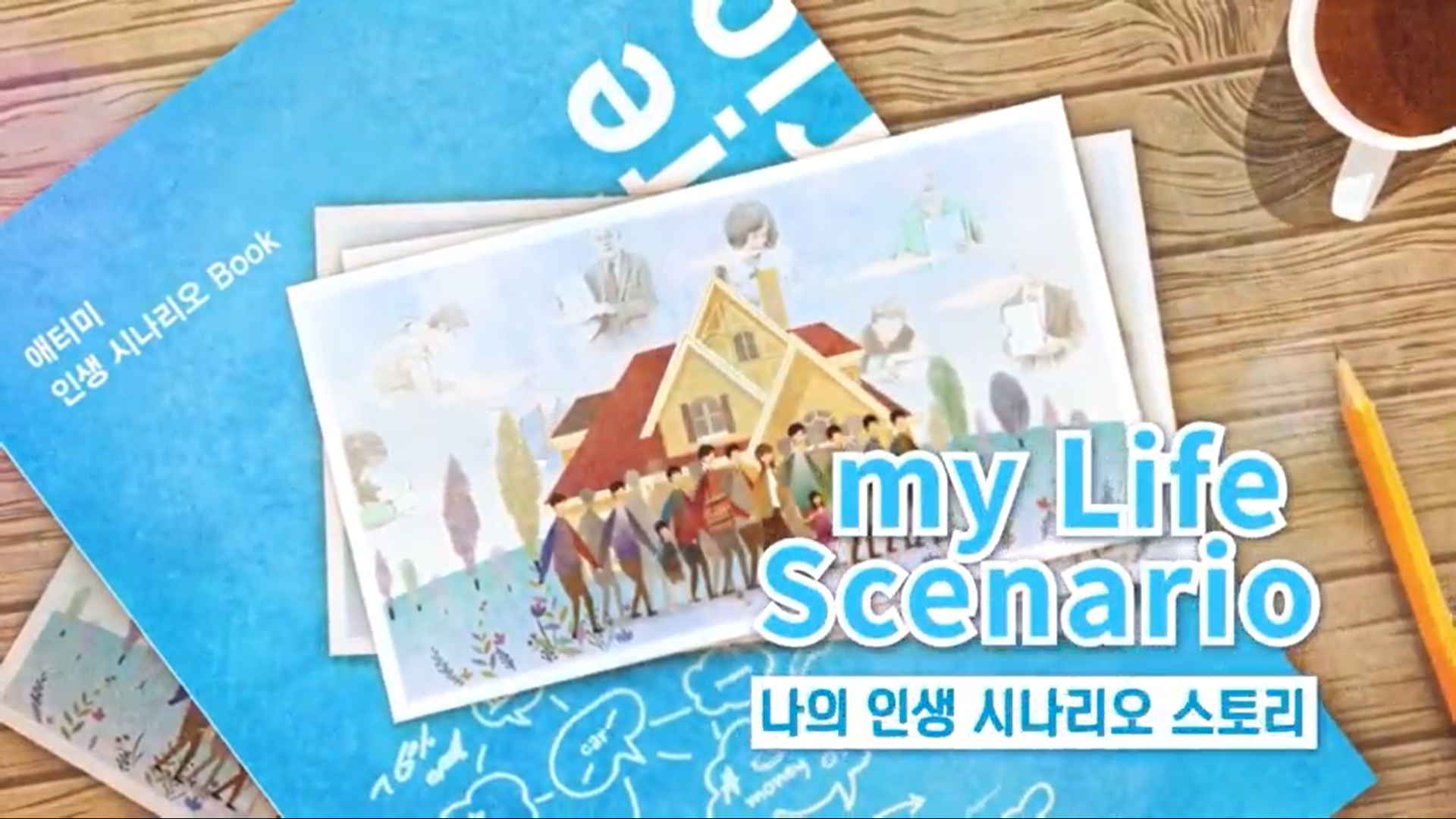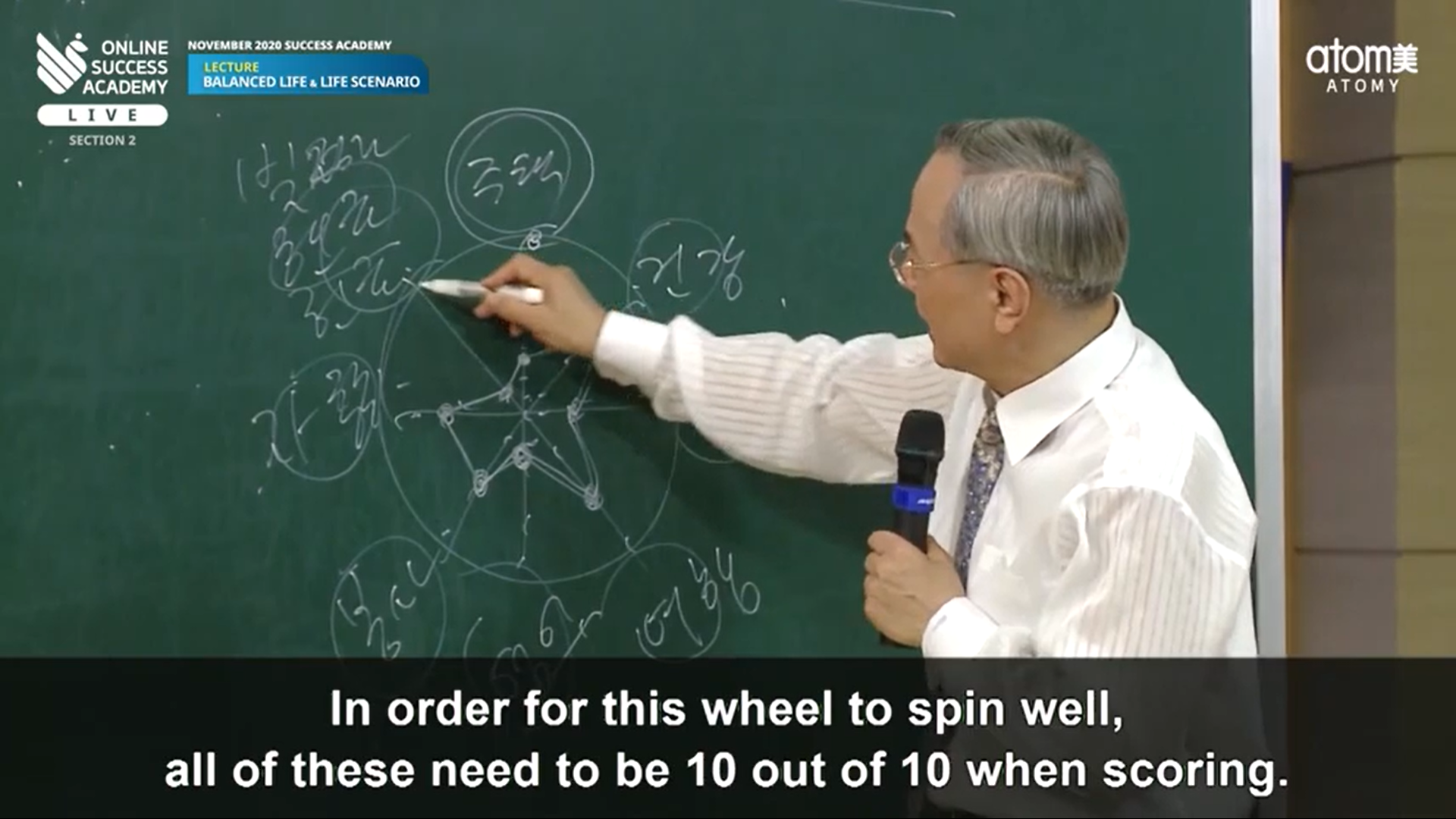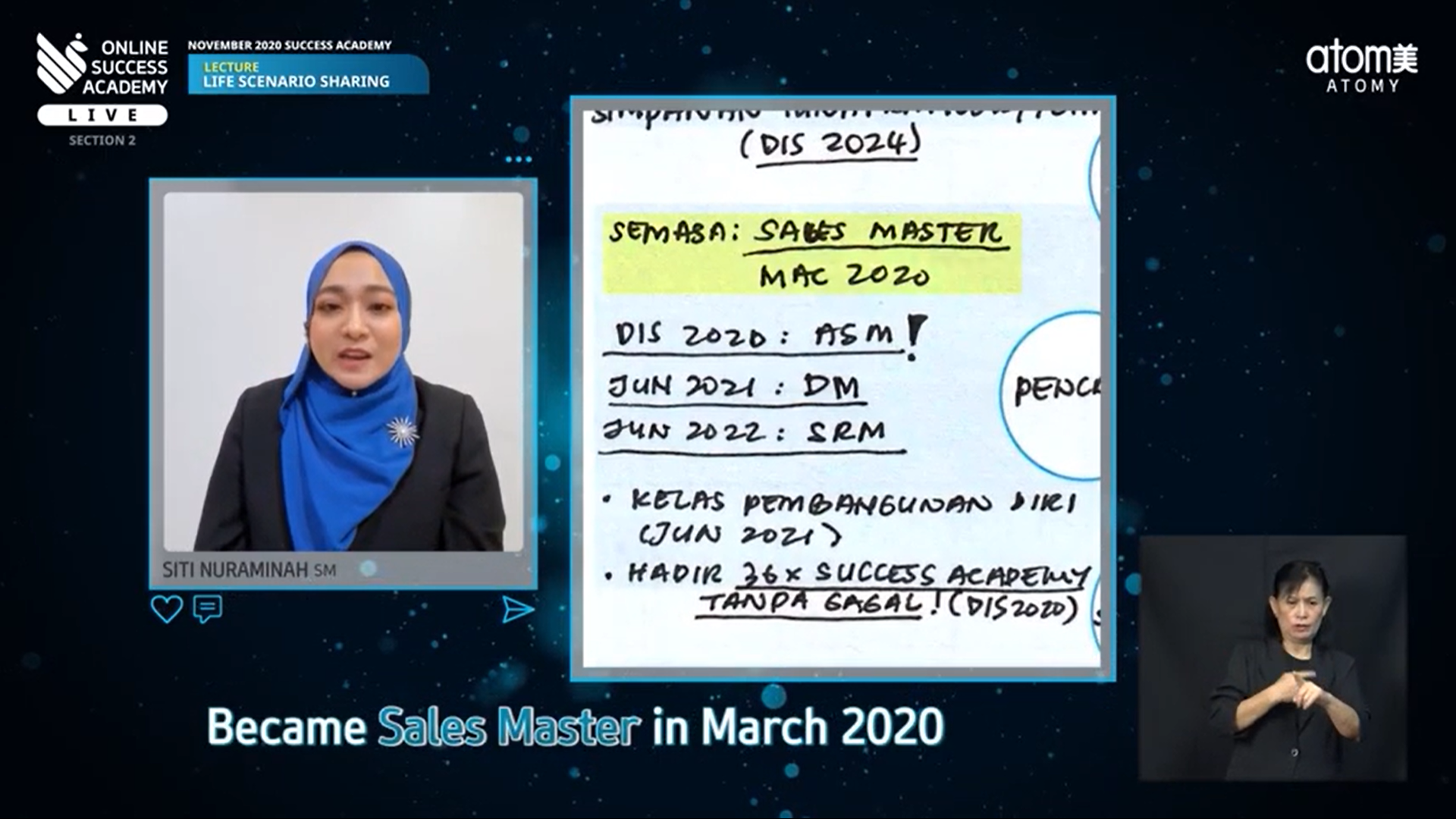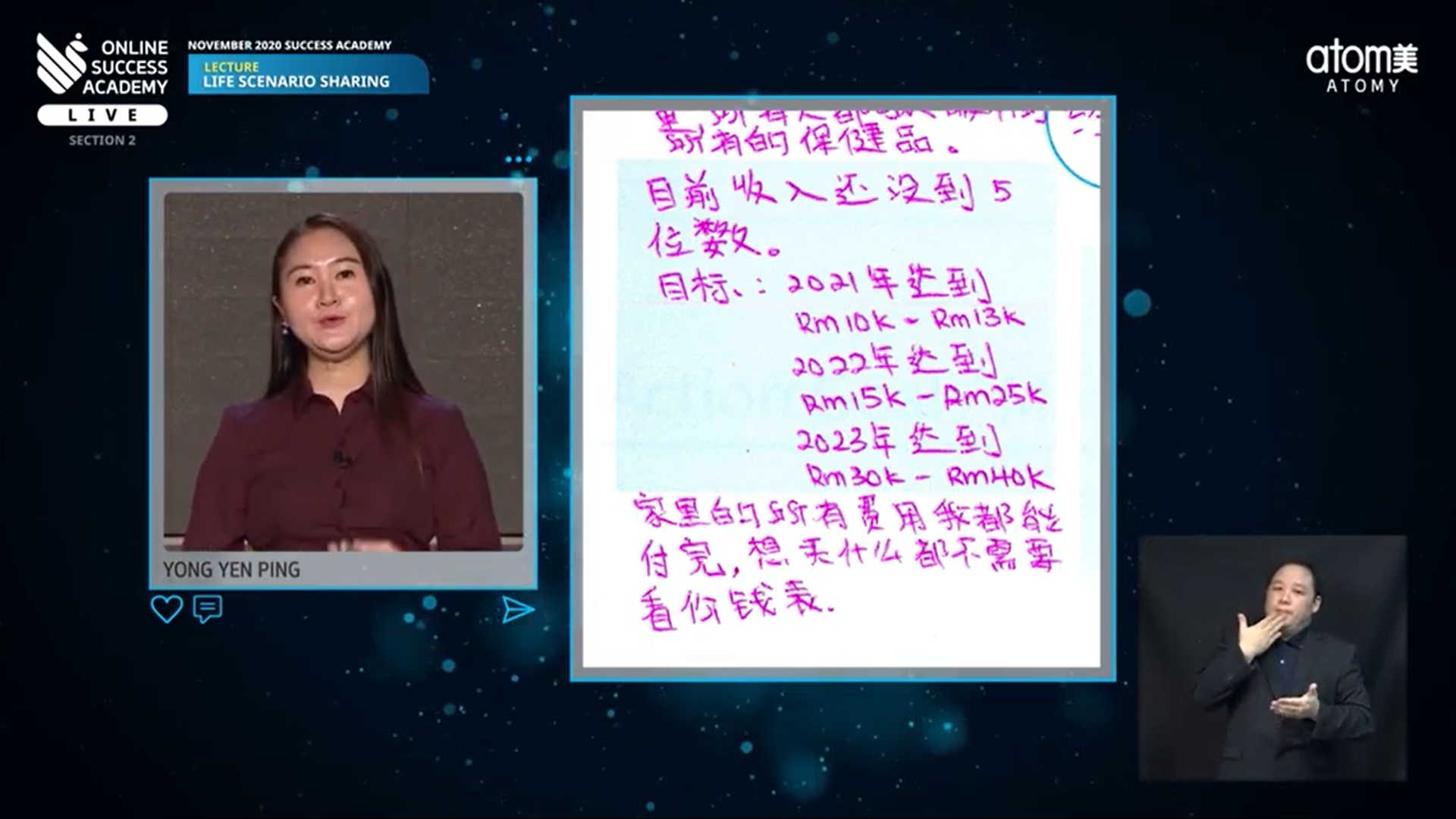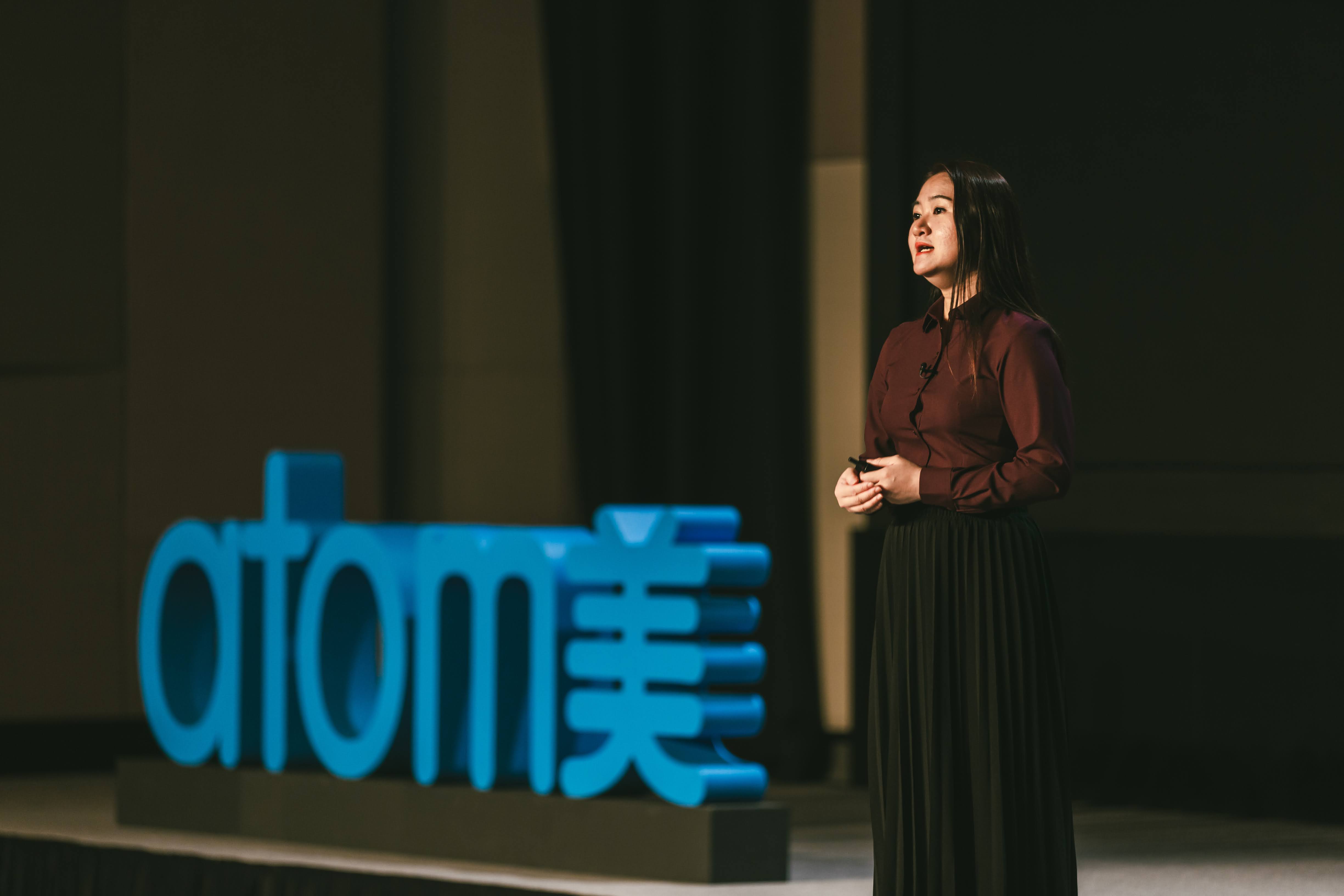 Auto Sales Master – Meina Chua , STM (Royal Leaders Club)
- Topic: Master 8 cores , a formula for success while practicing Atomy 8 steps to success
- A mother of 5 kids and huge transformation from a typical shy housewife to a success icon of Atomy Malaysia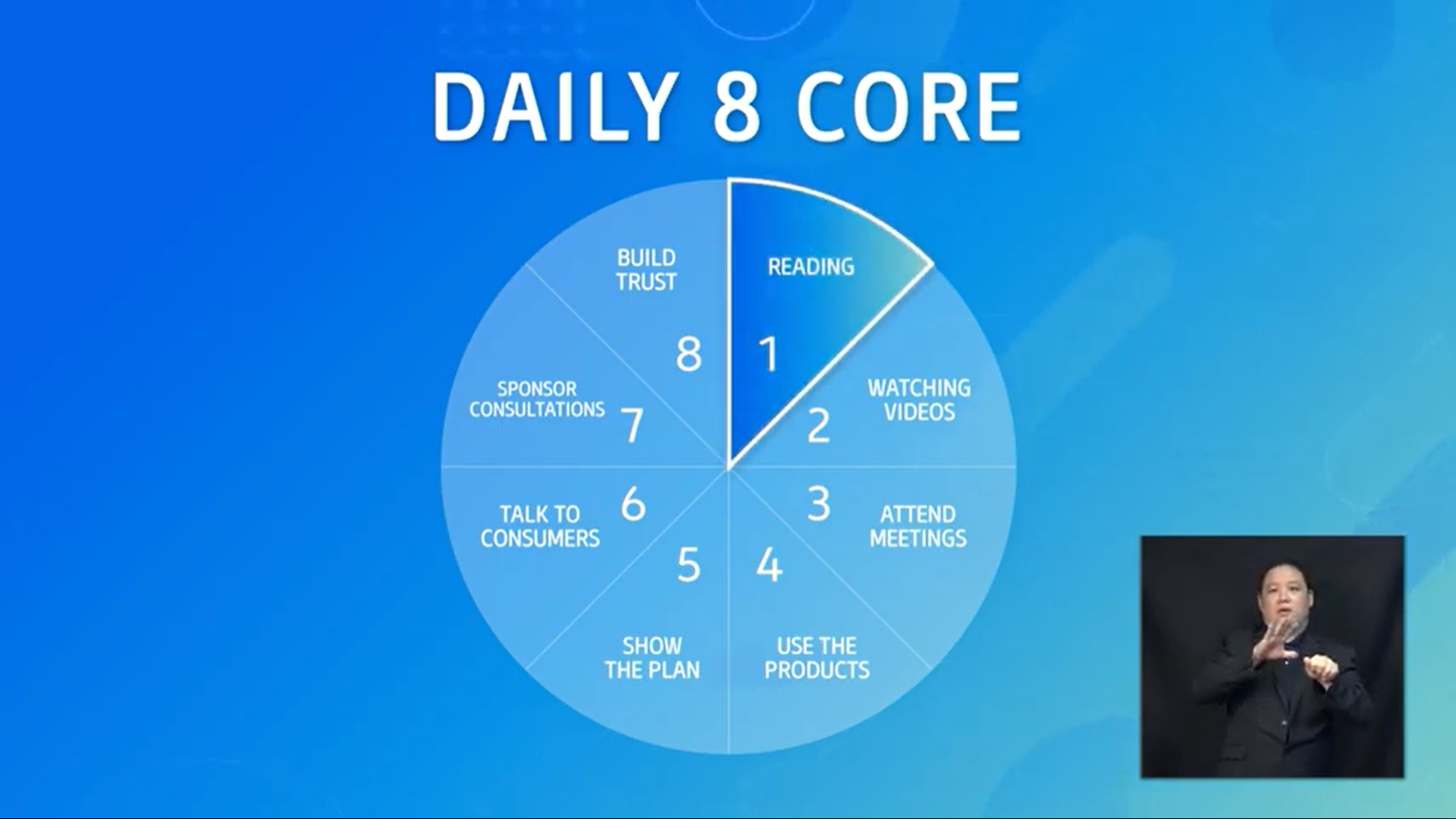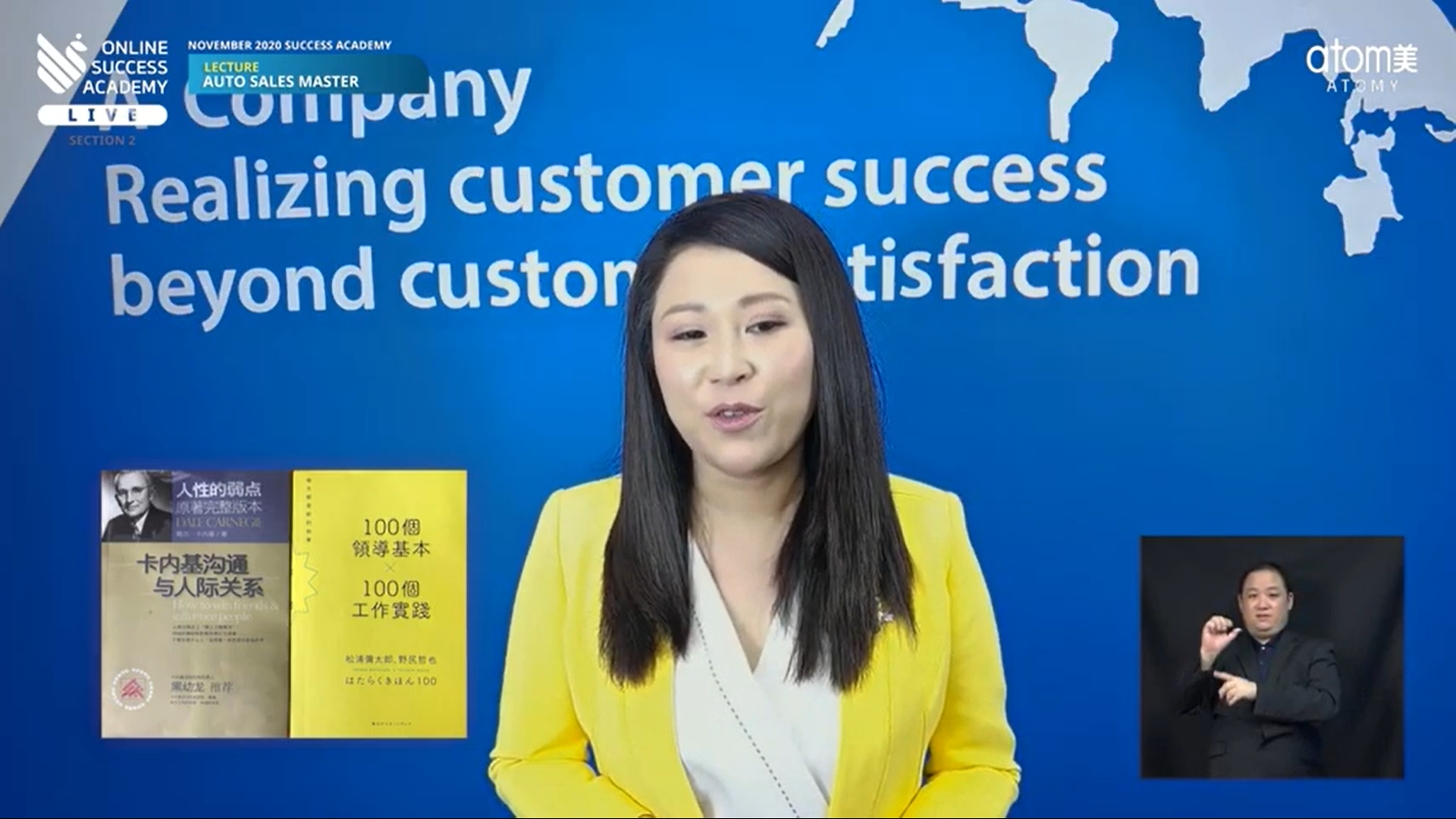 Atomy India is open and we had the Indian Dancing before the celebration of Mastership Promotion and Achievement of Club Leader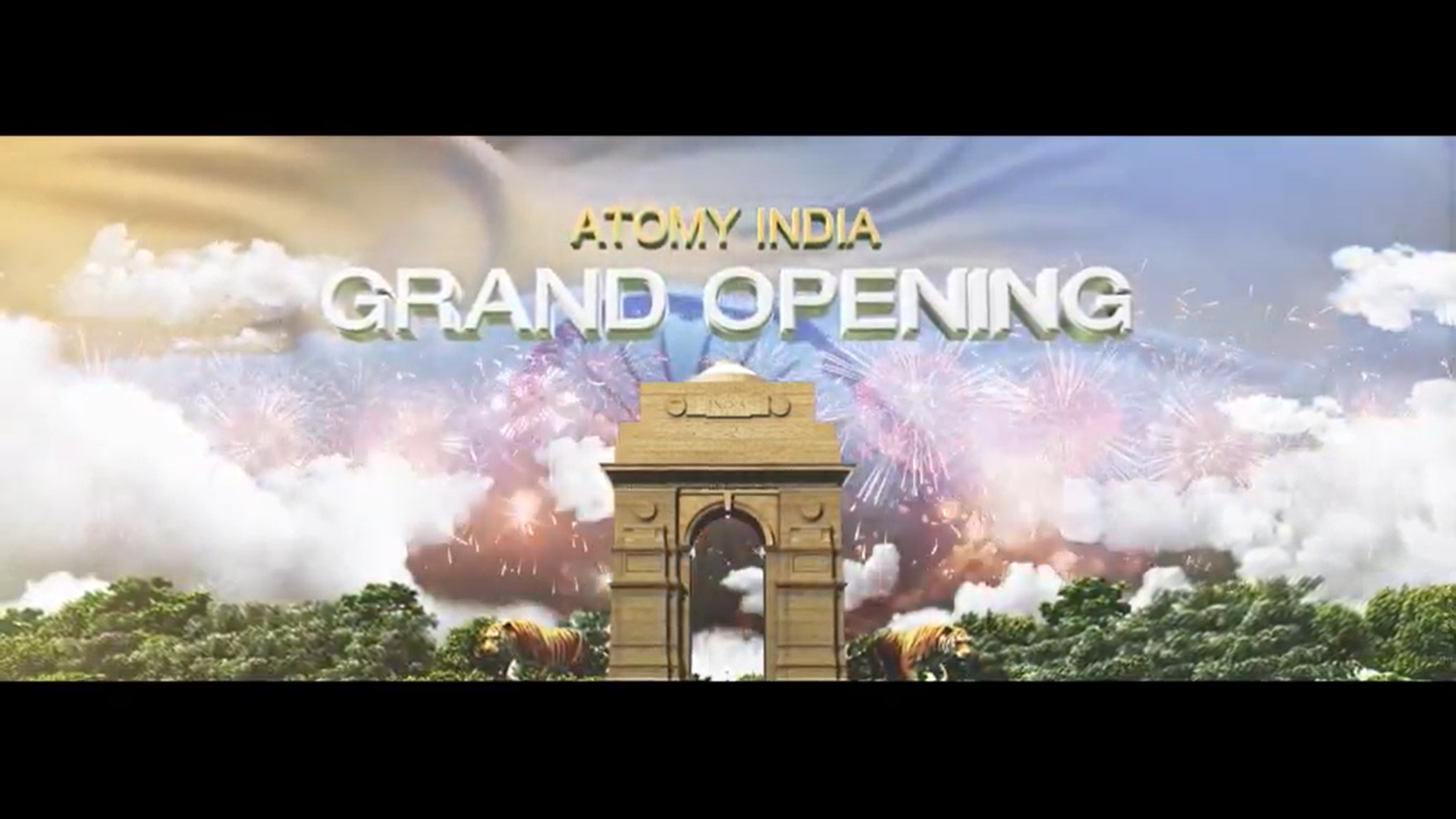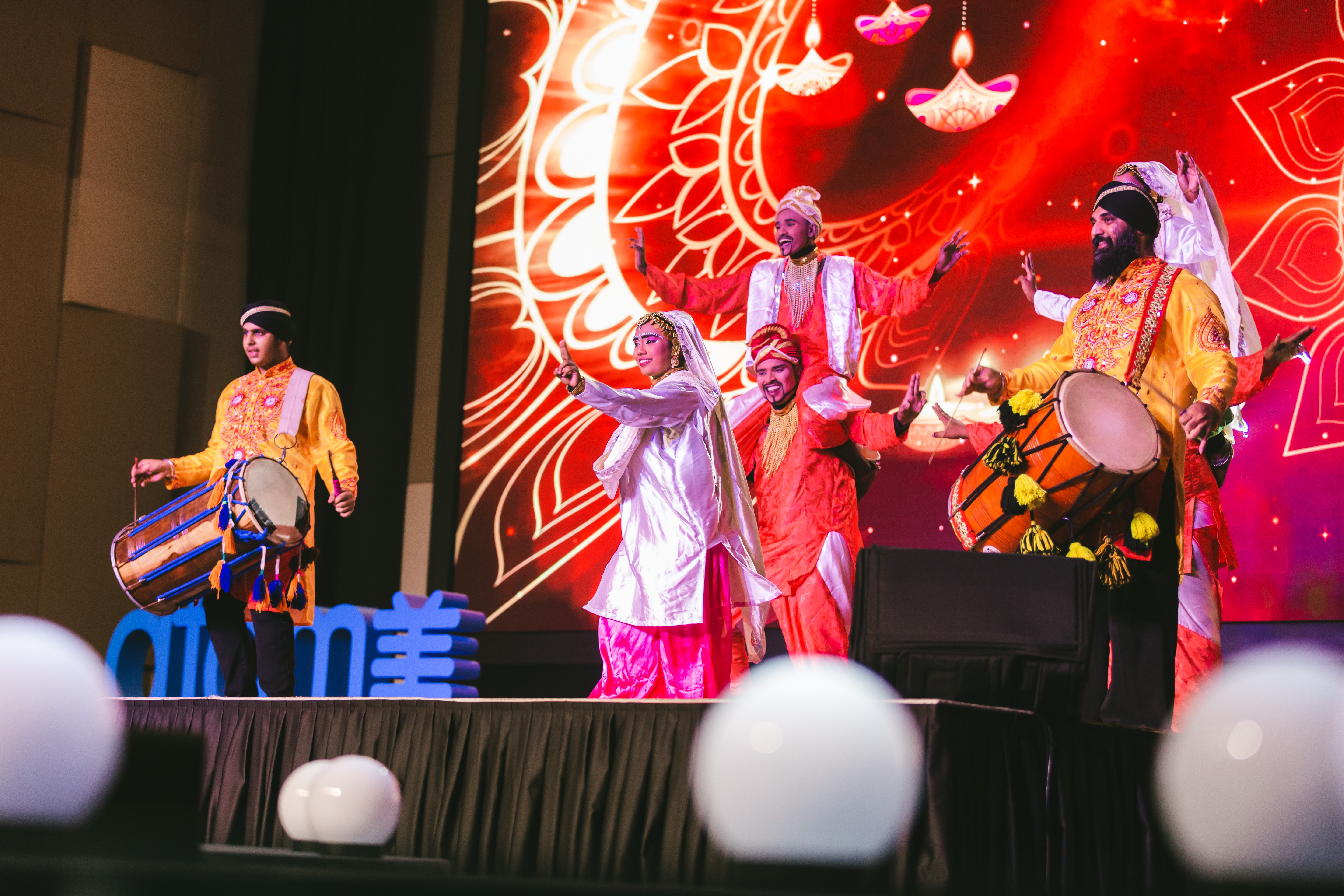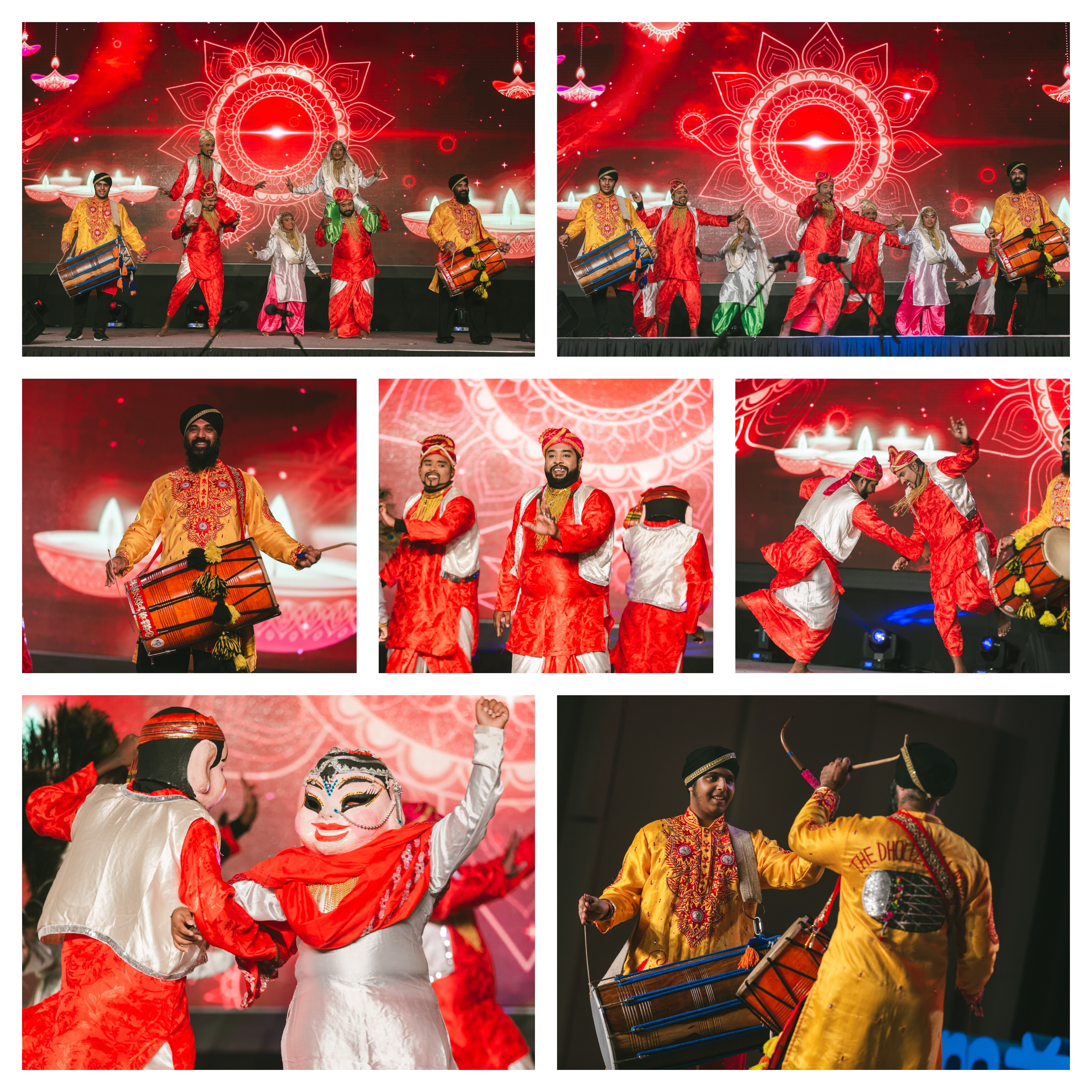 Mastership Promotion Ceremony (October 2020) hosted by Jayden & Finics Sales Master who are in Indian Traditional attire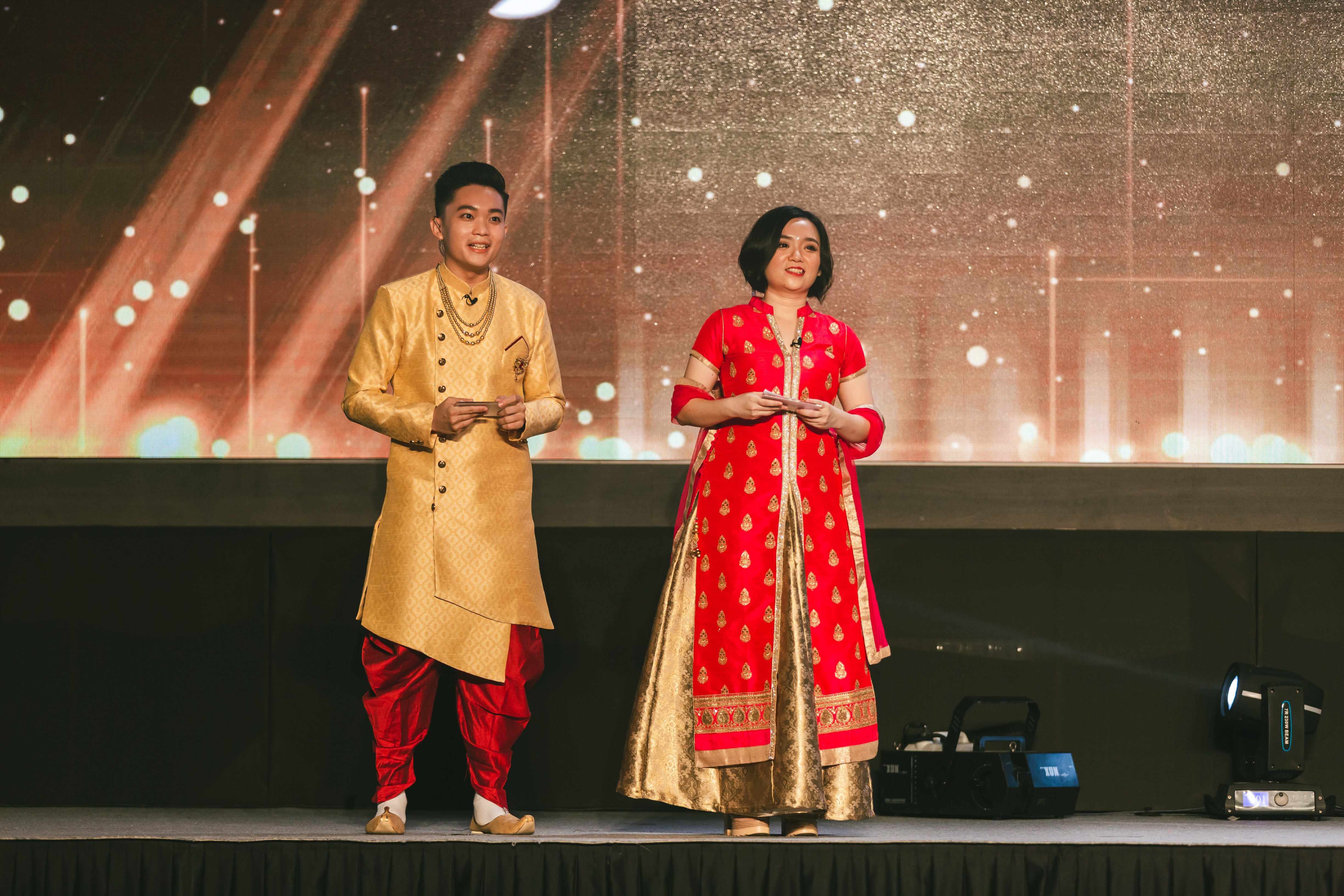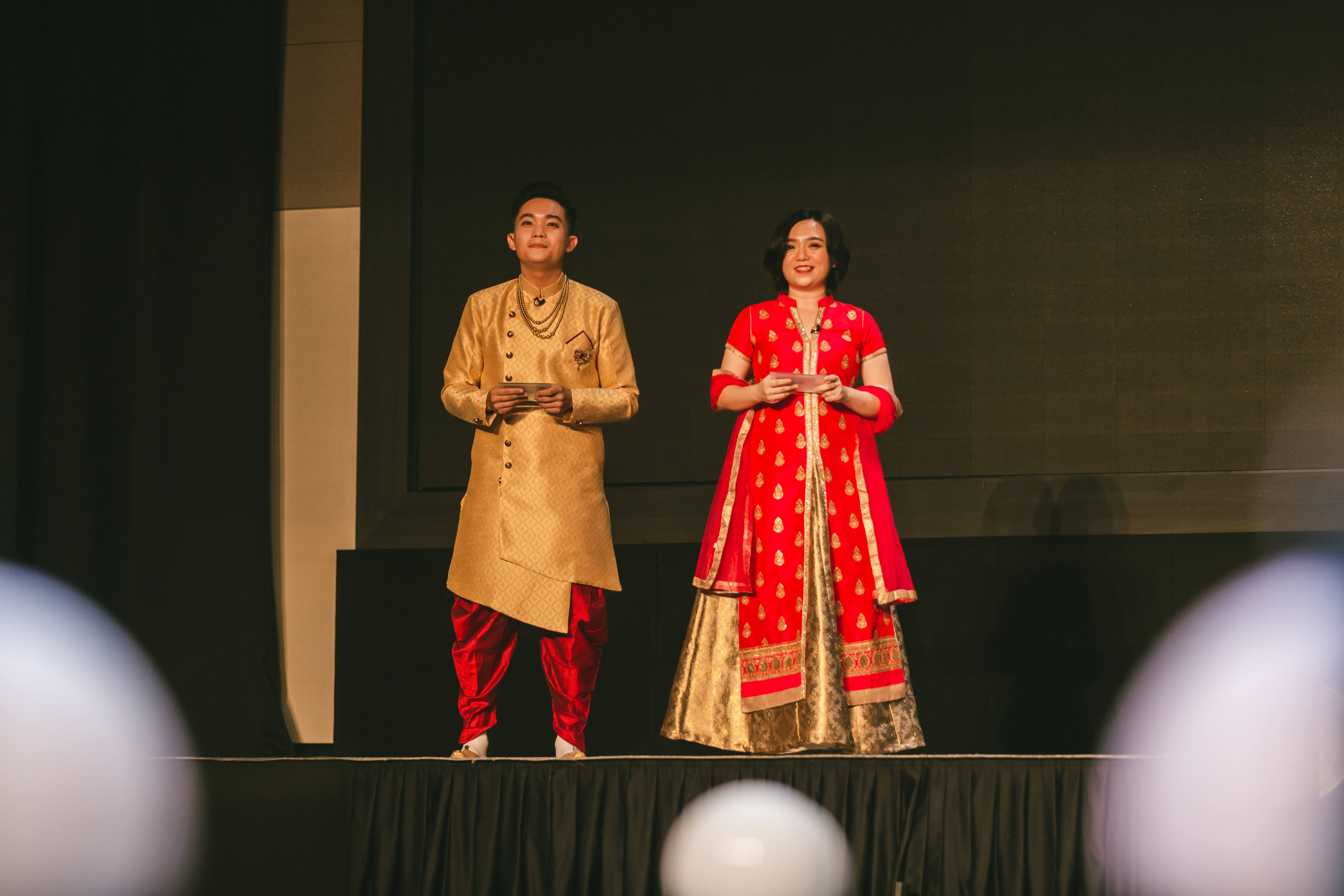 Sales Master Achiever and representative Abu Talib Bin Husin, SM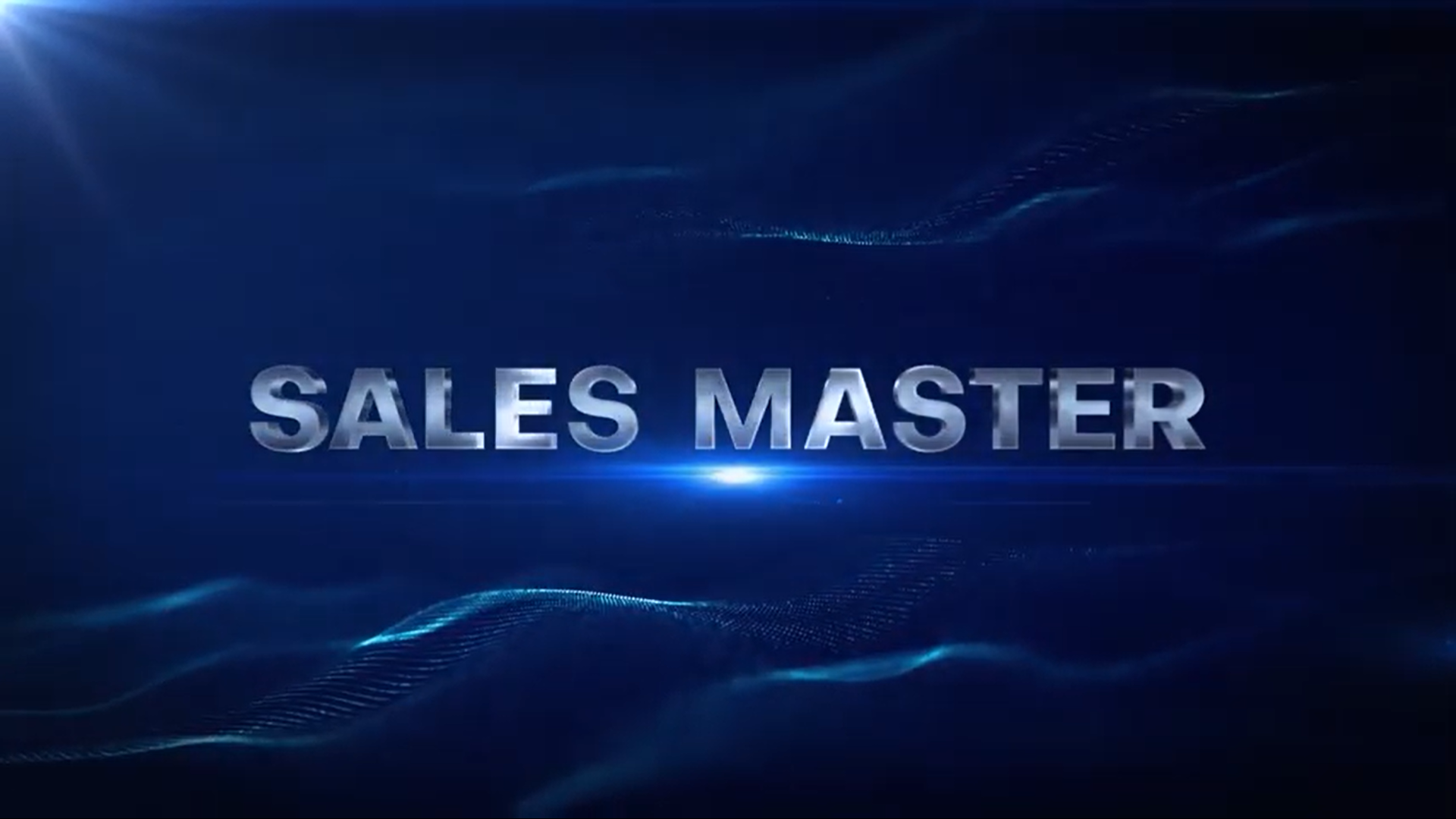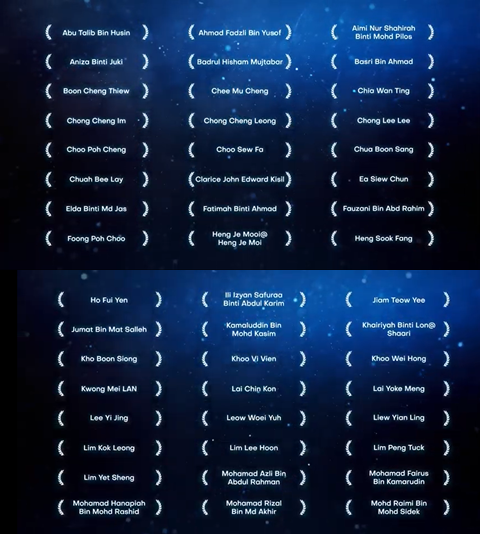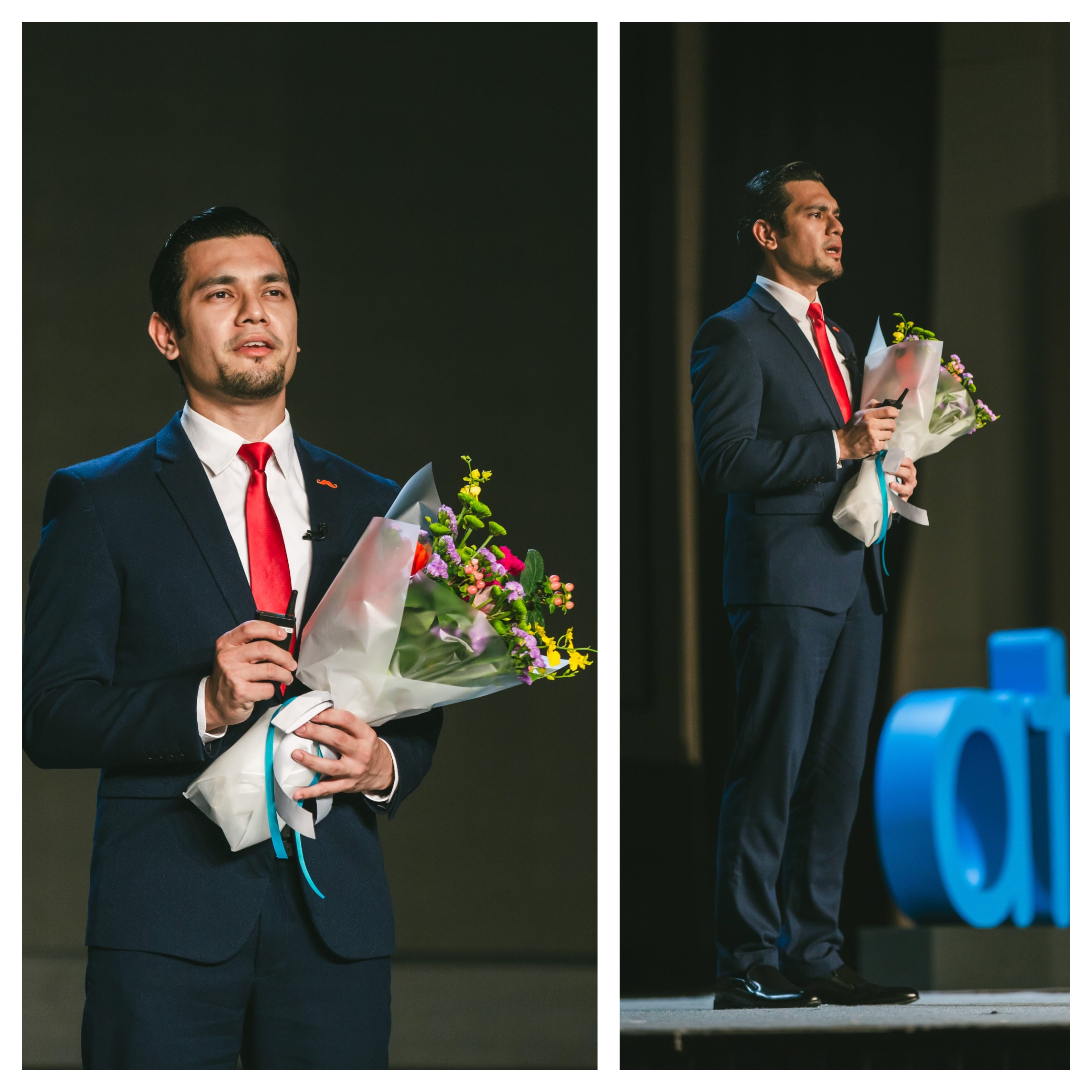 Diamond Master Achievers and representative Ng Yi Xiun, DM who is just 22 years old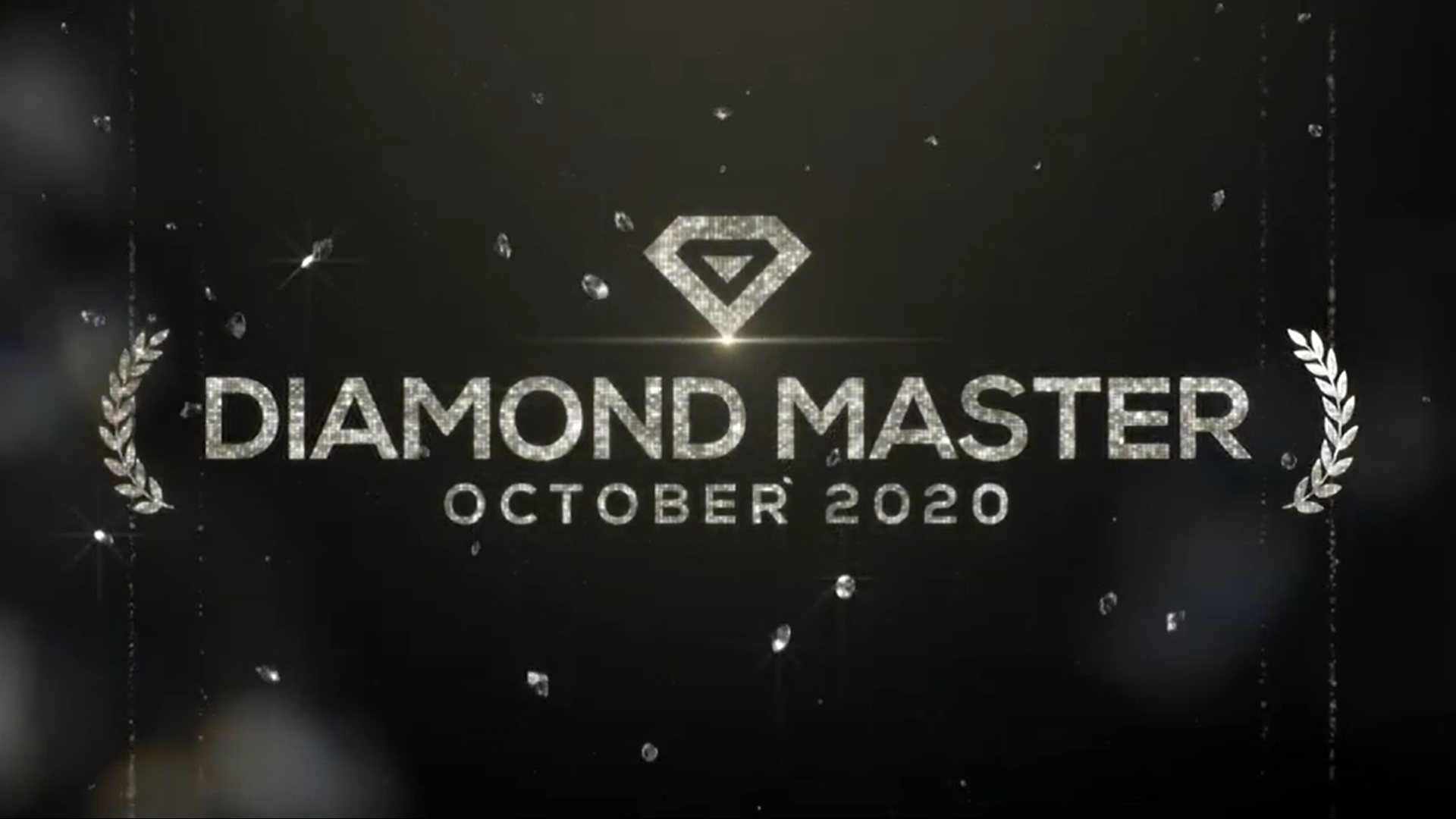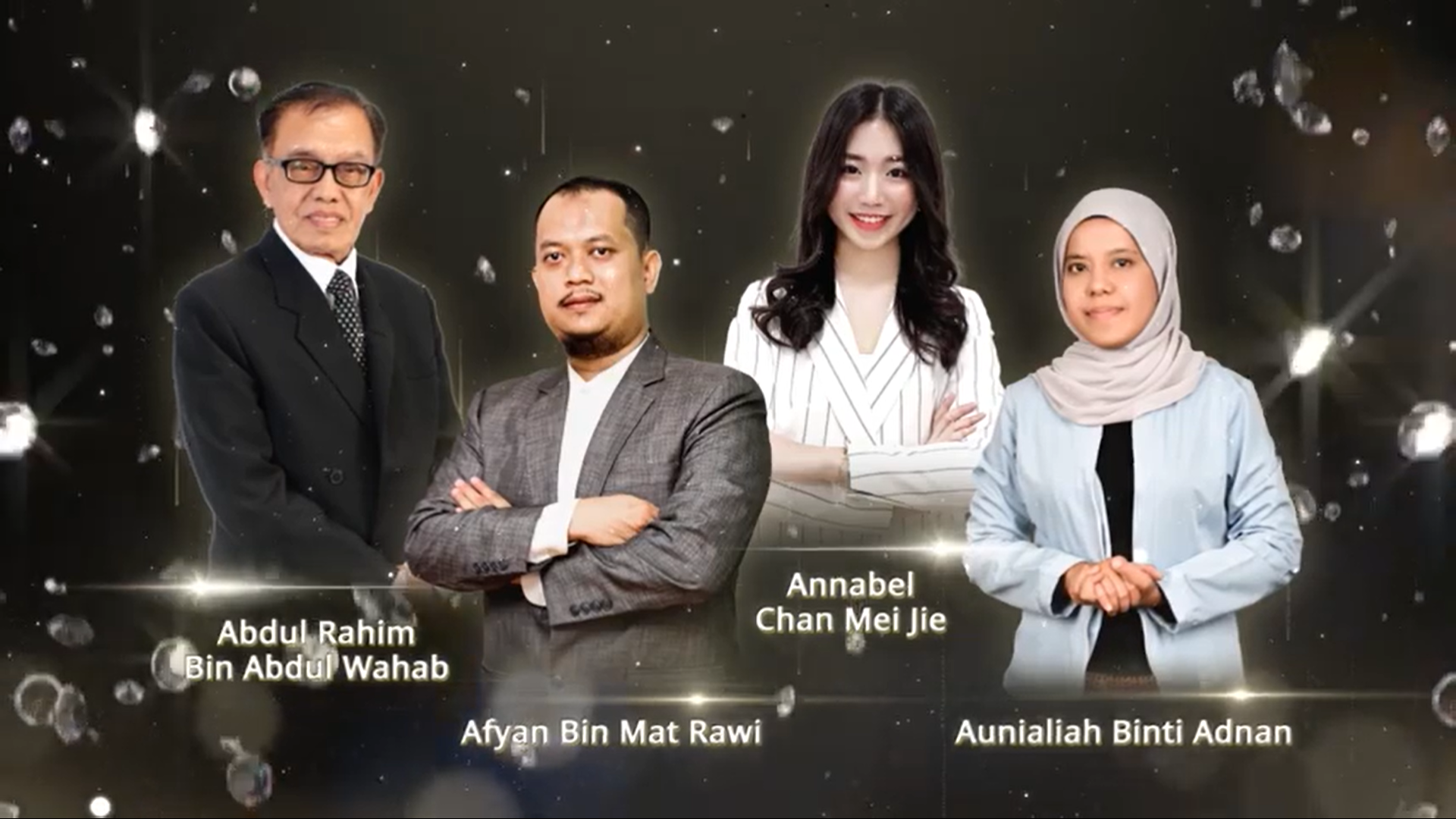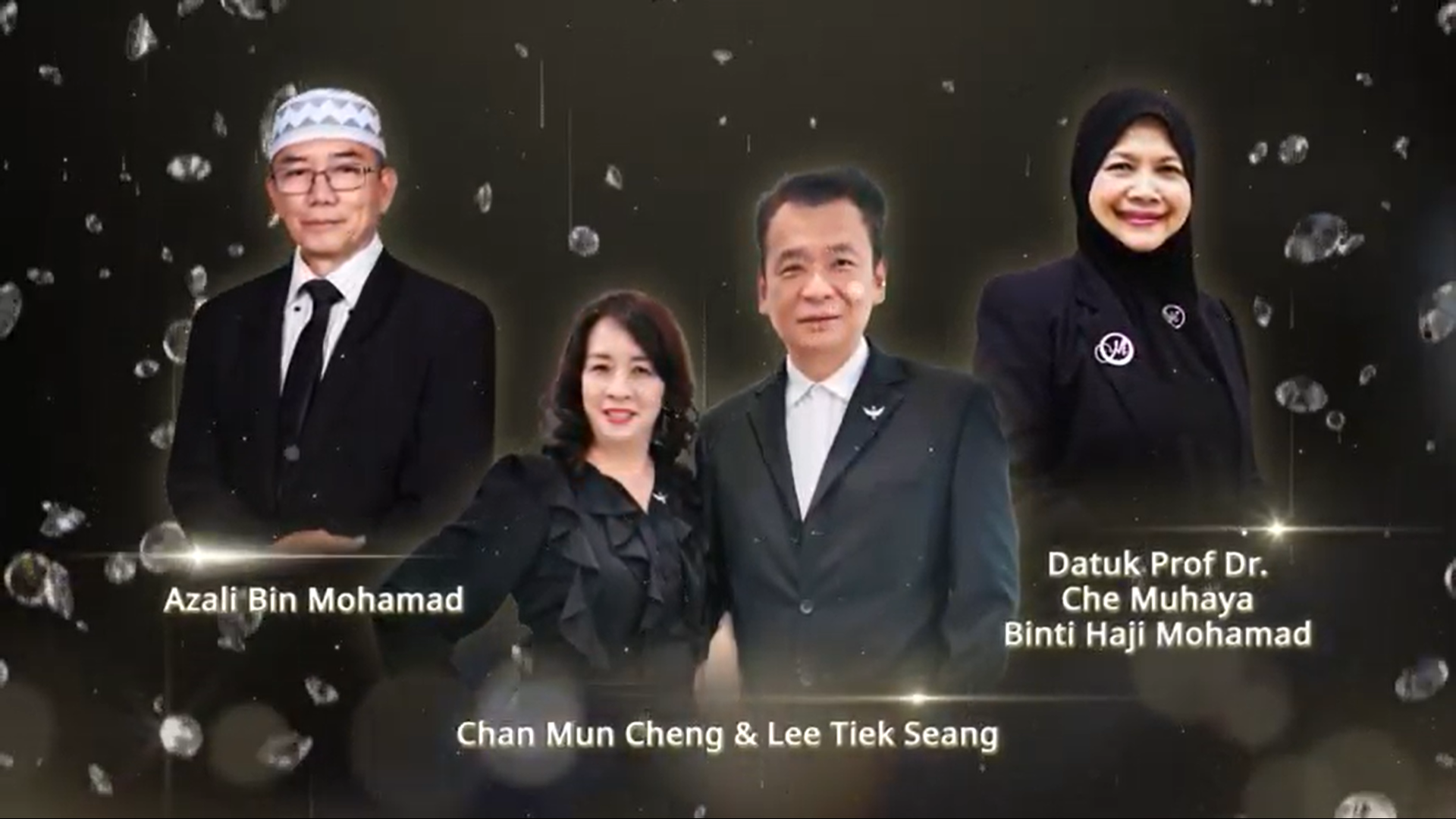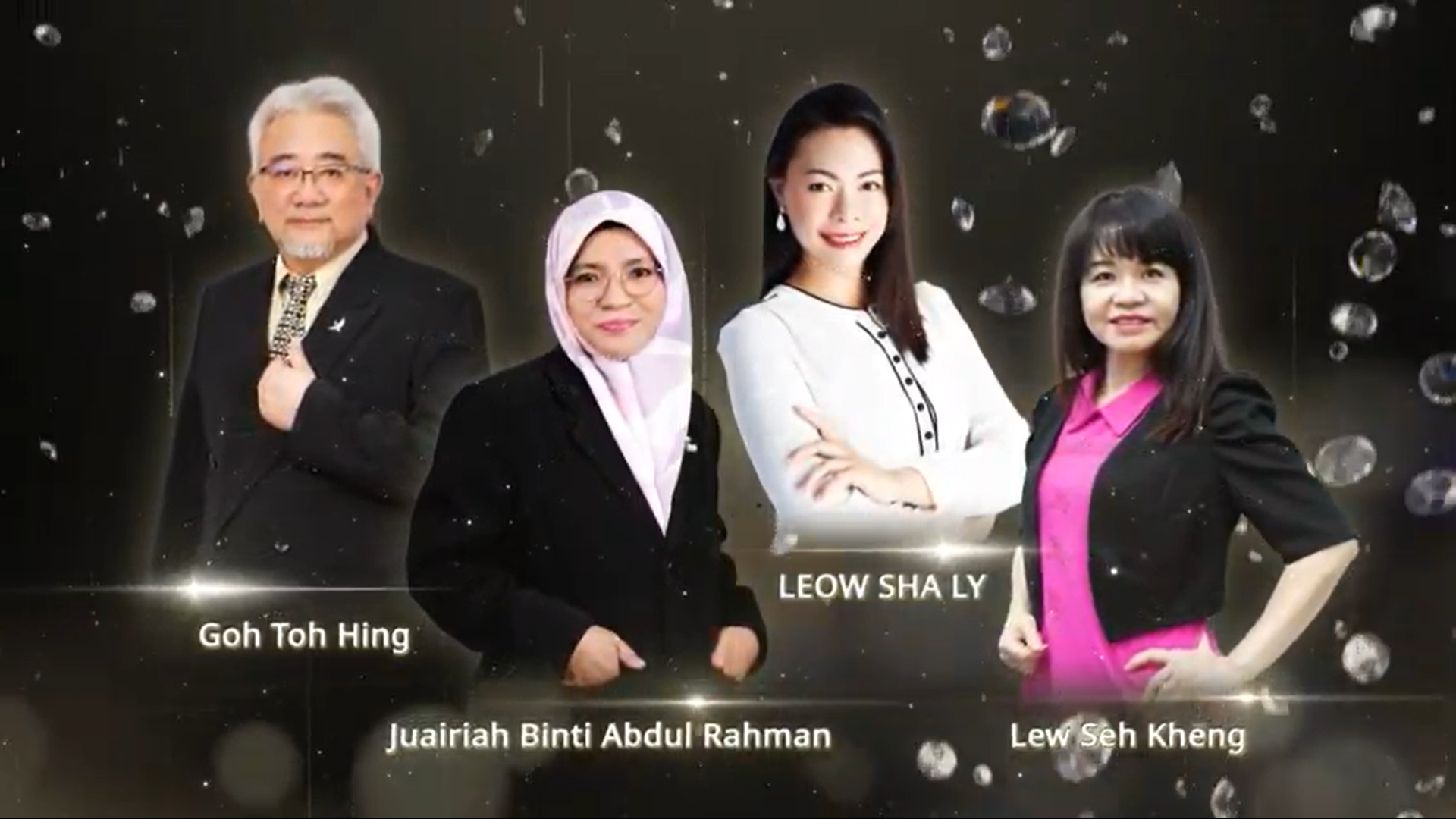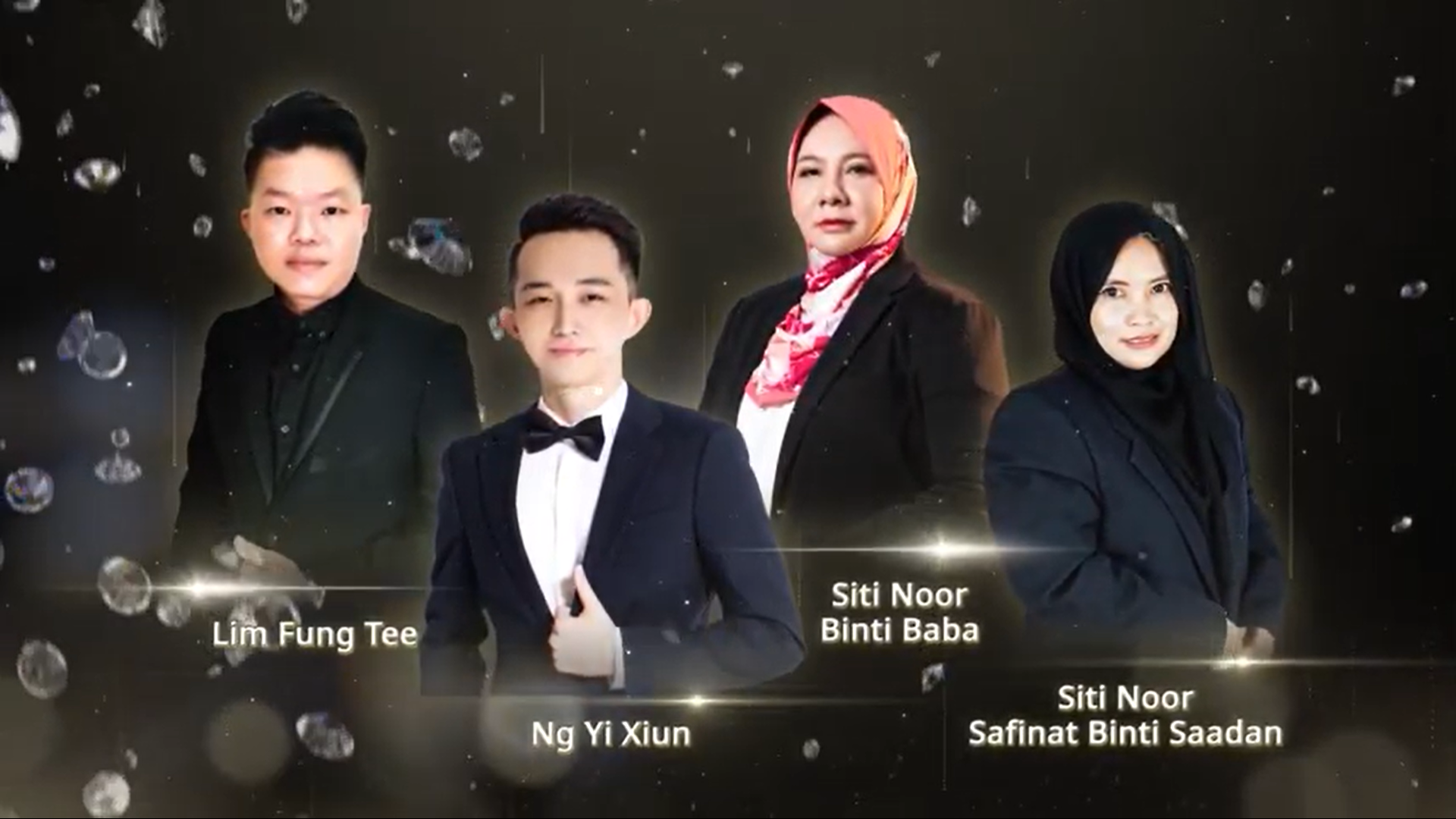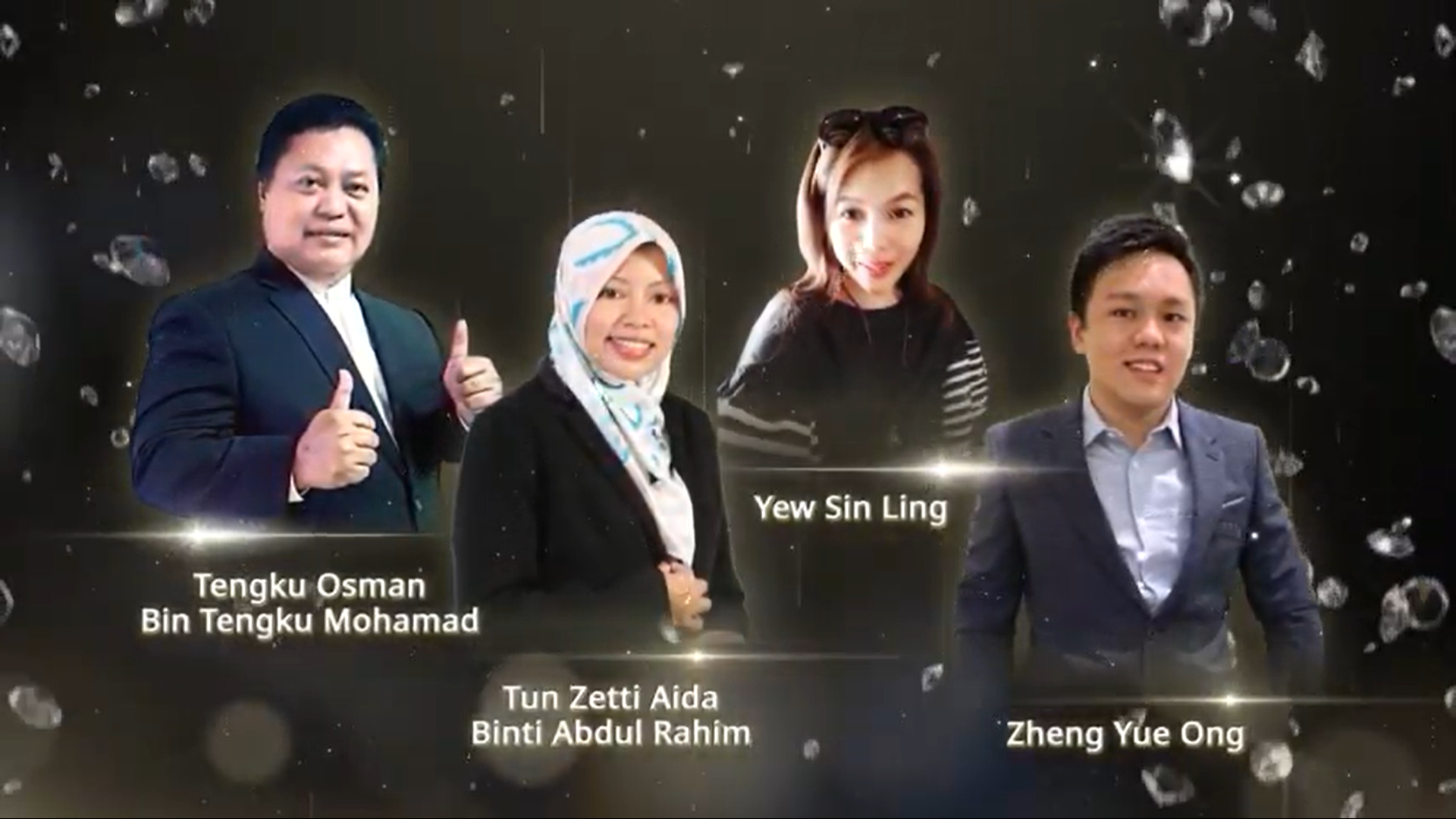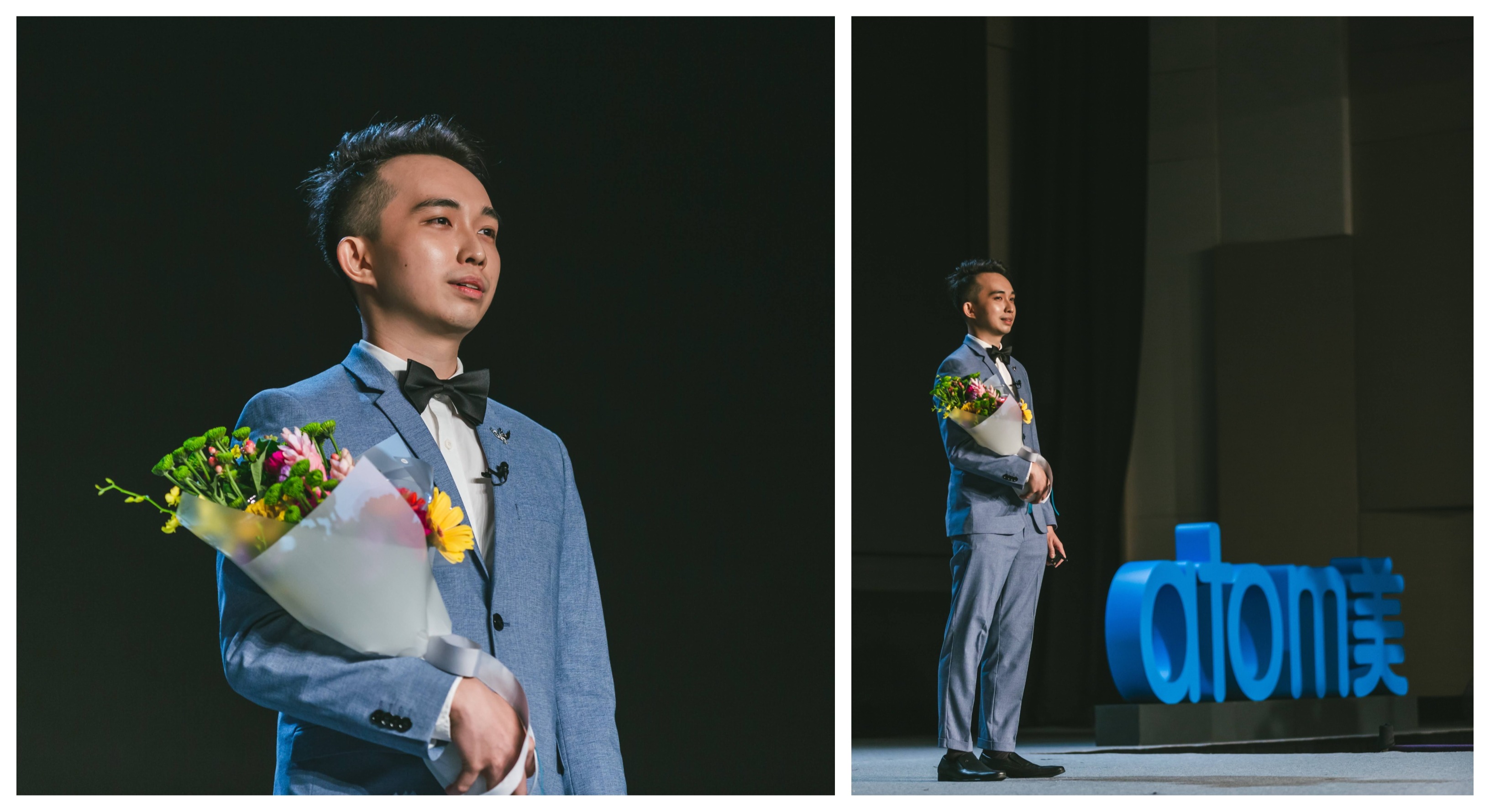 4 Sharon Rose Master Achievers and Congratulations to all your success!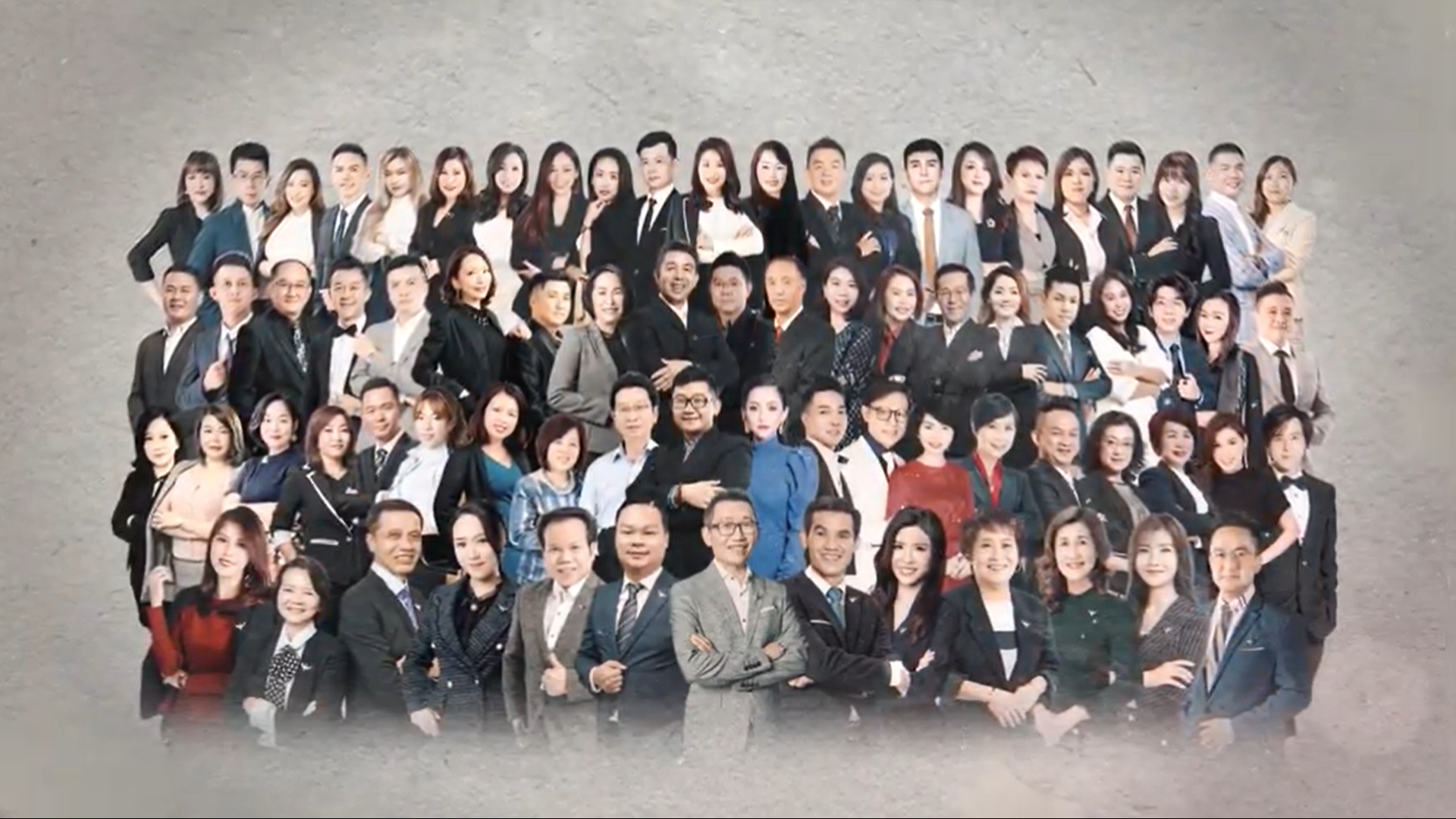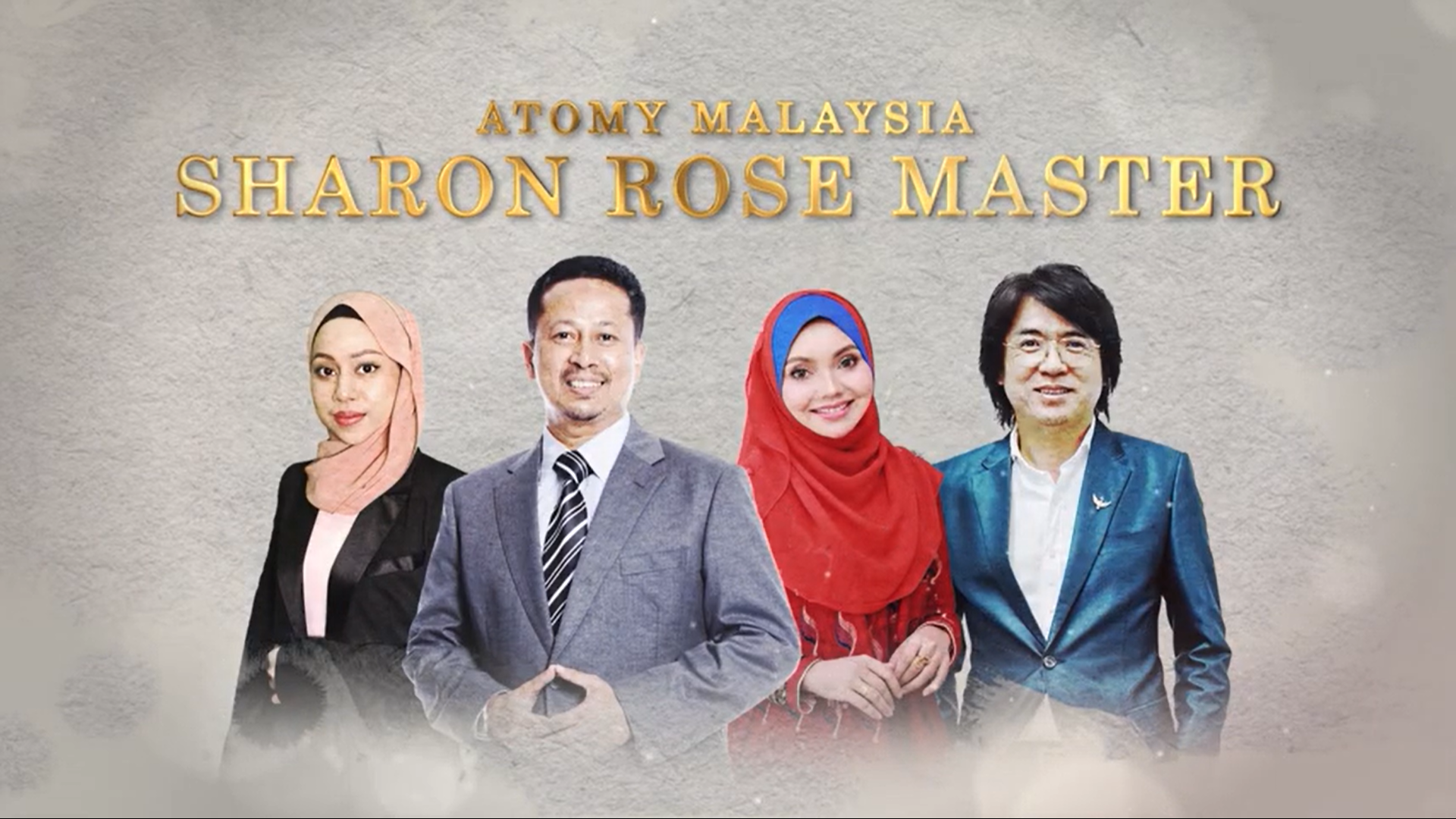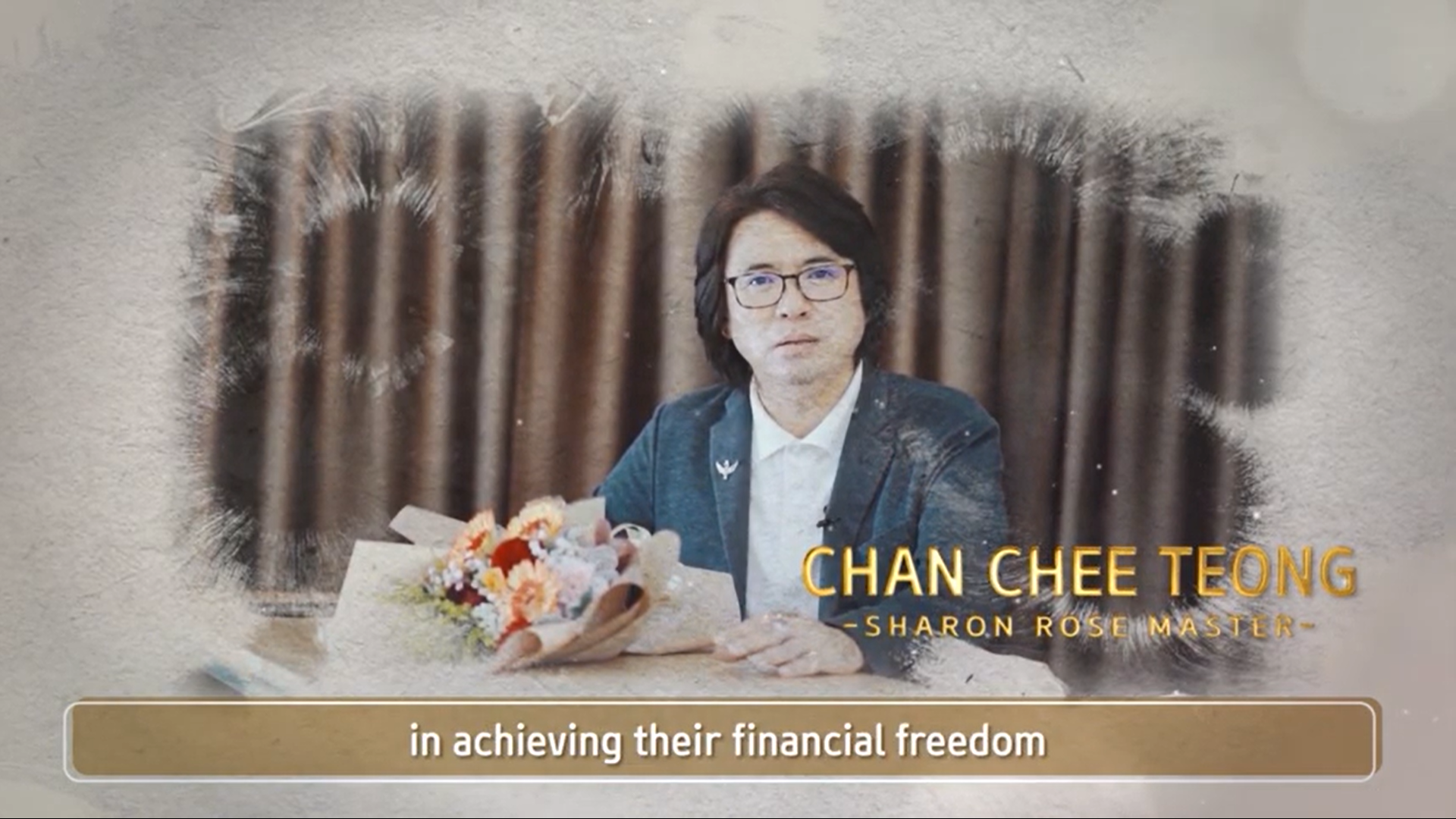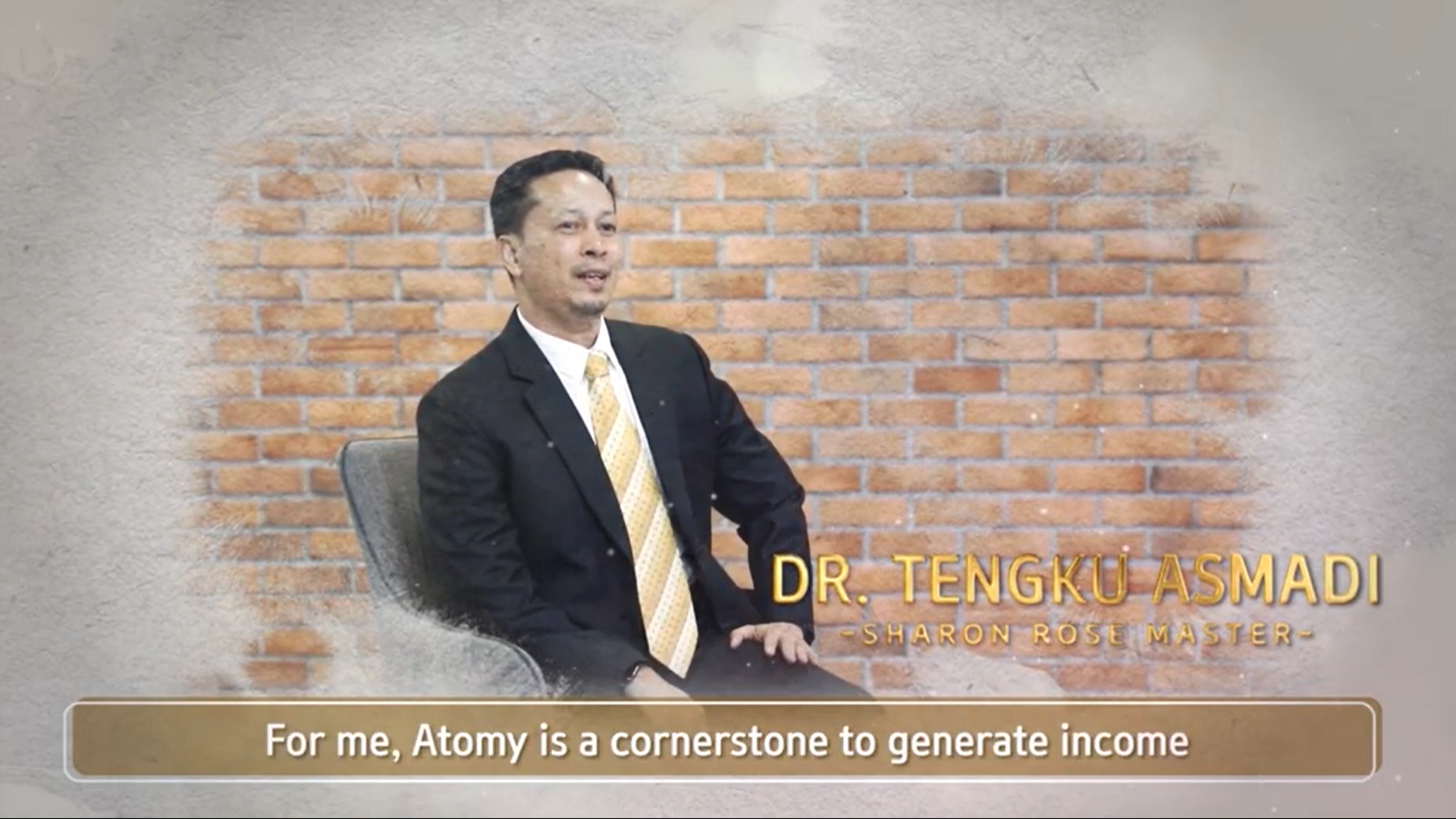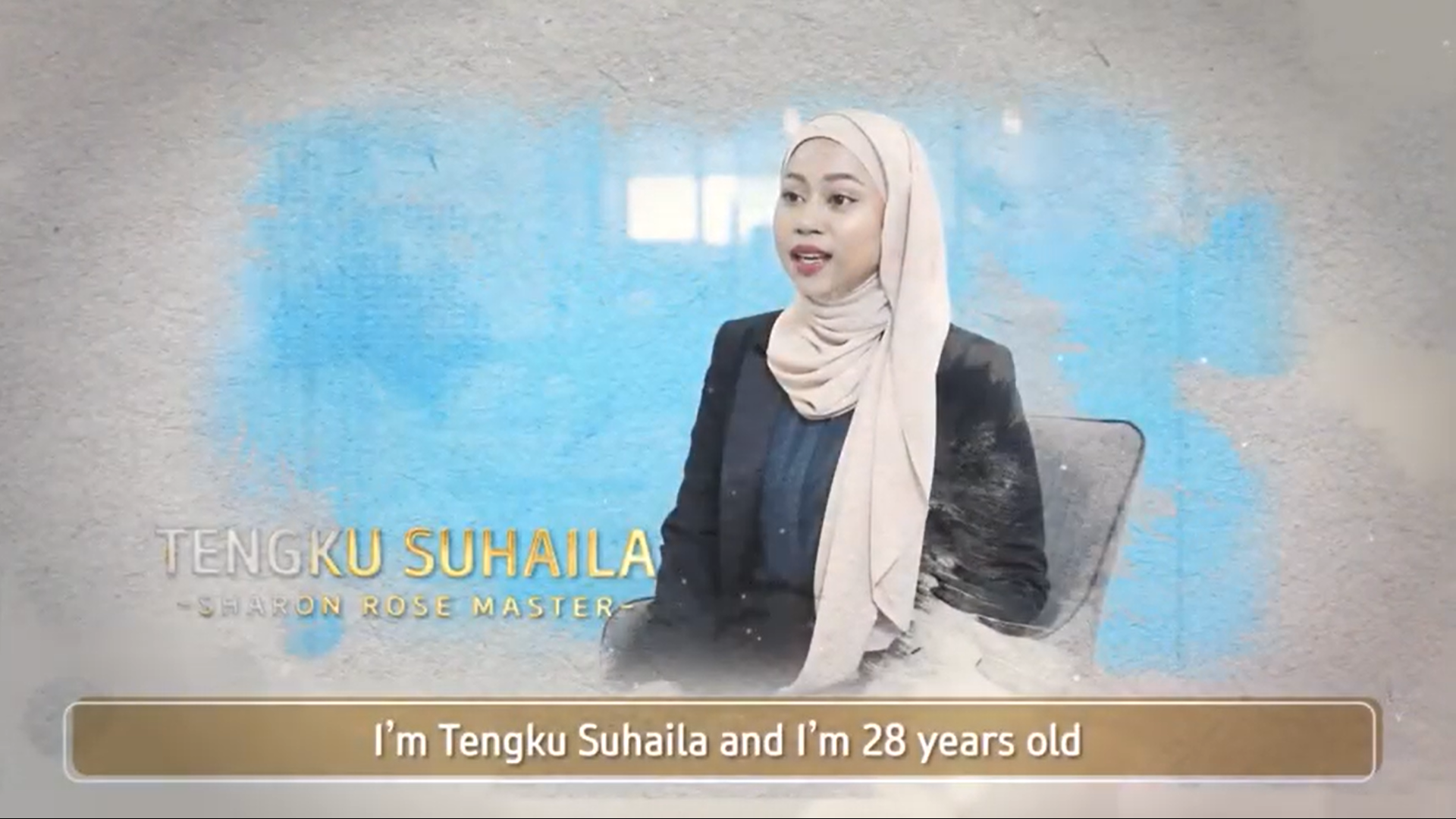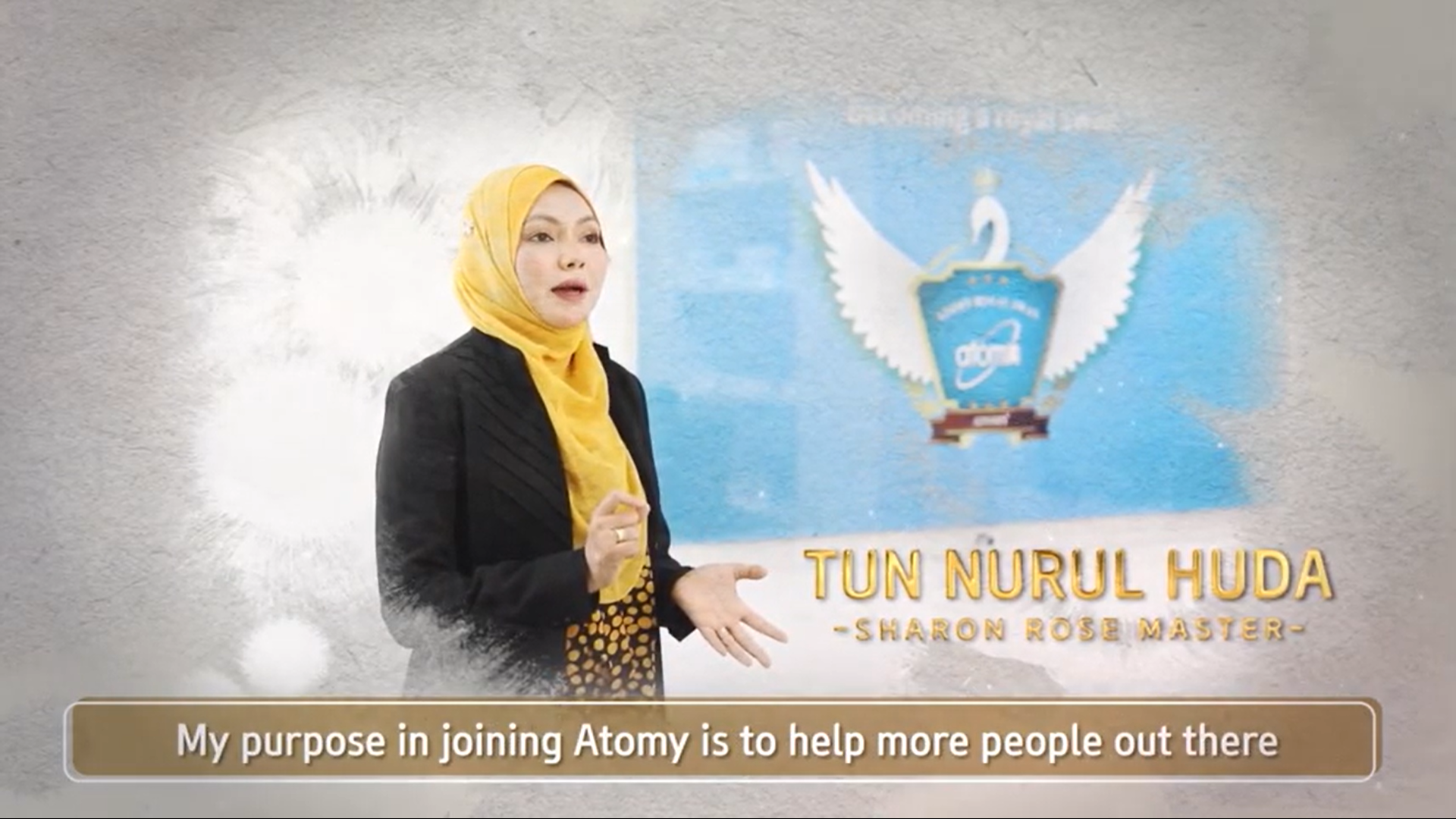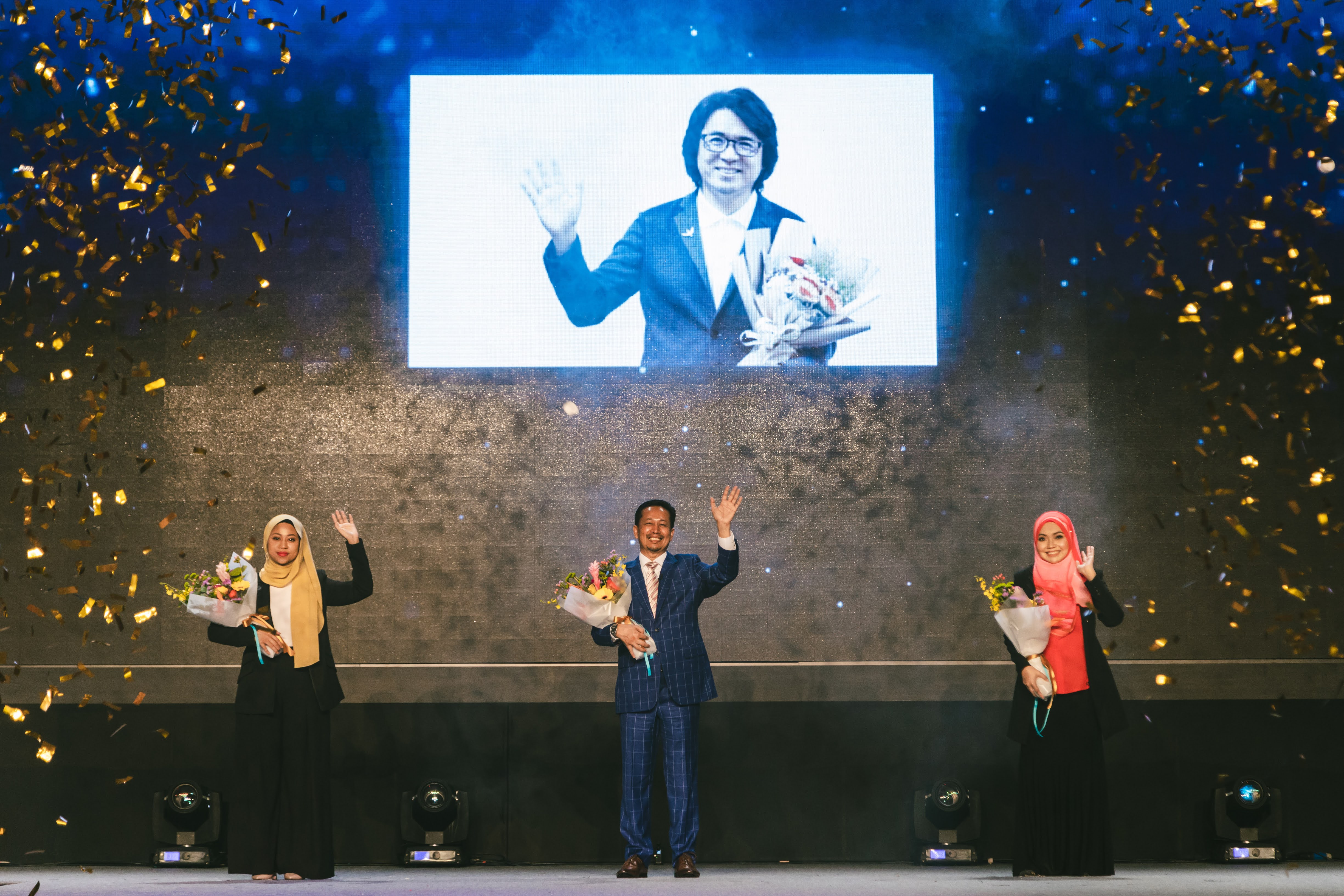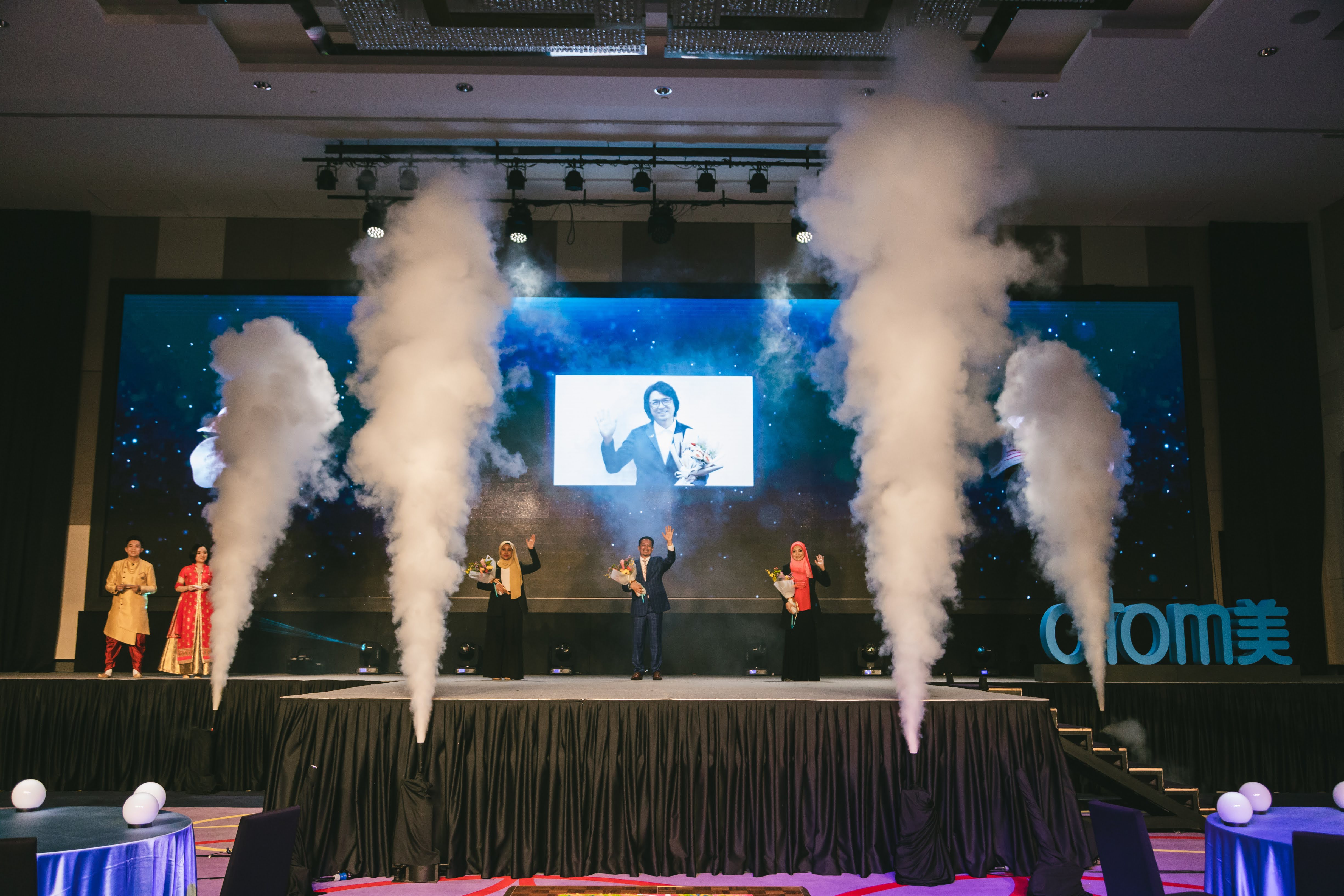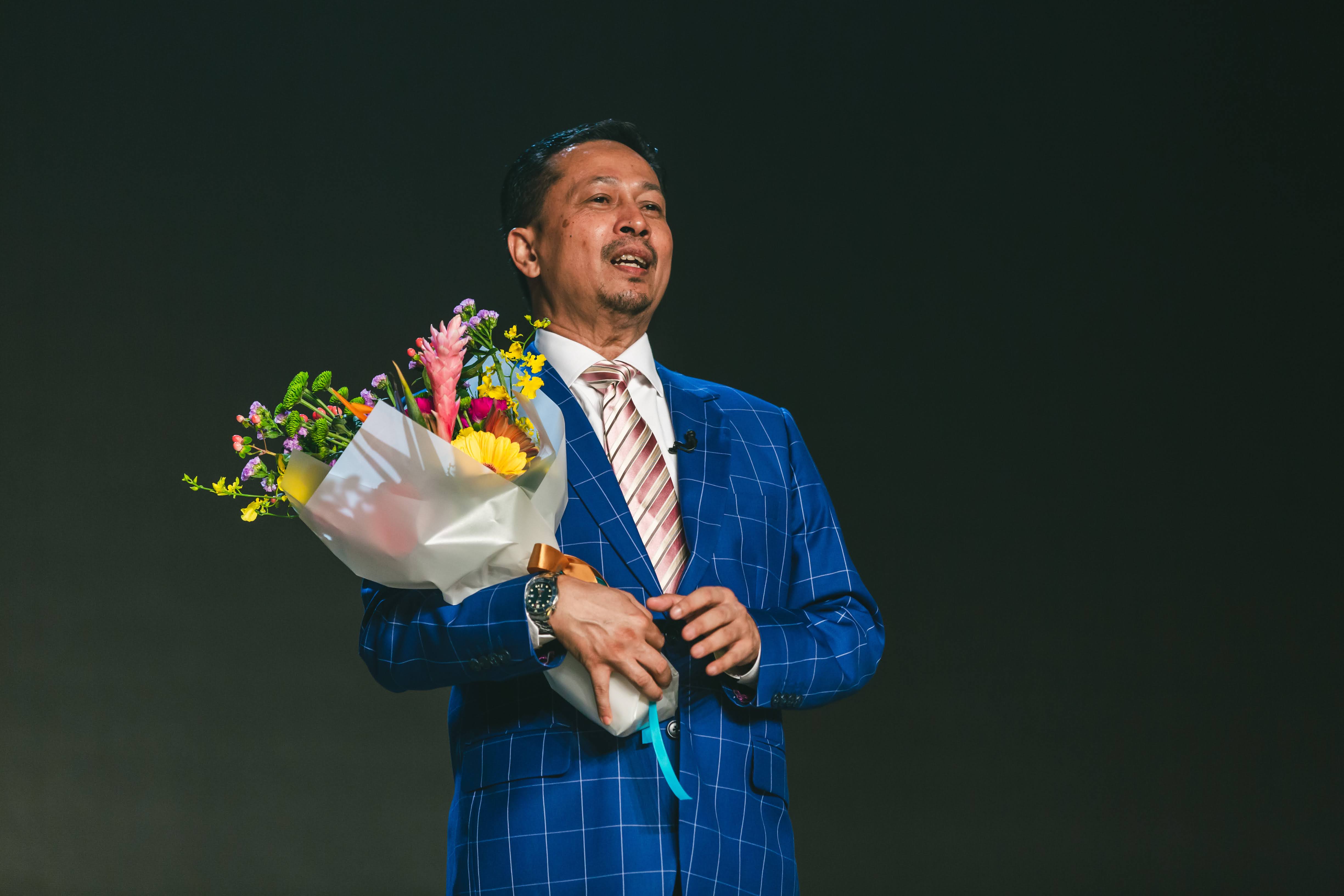 Listen to the precious quotes from our newly achiever for Leader Club and Crown Leaders Club member.
Jadick Lai : Are you willing to take the challenges which you've to receive in 75 years time and compressed it into 5 years time to get success?
Pandy & Teow : The smarter you are, the more you know how to work hard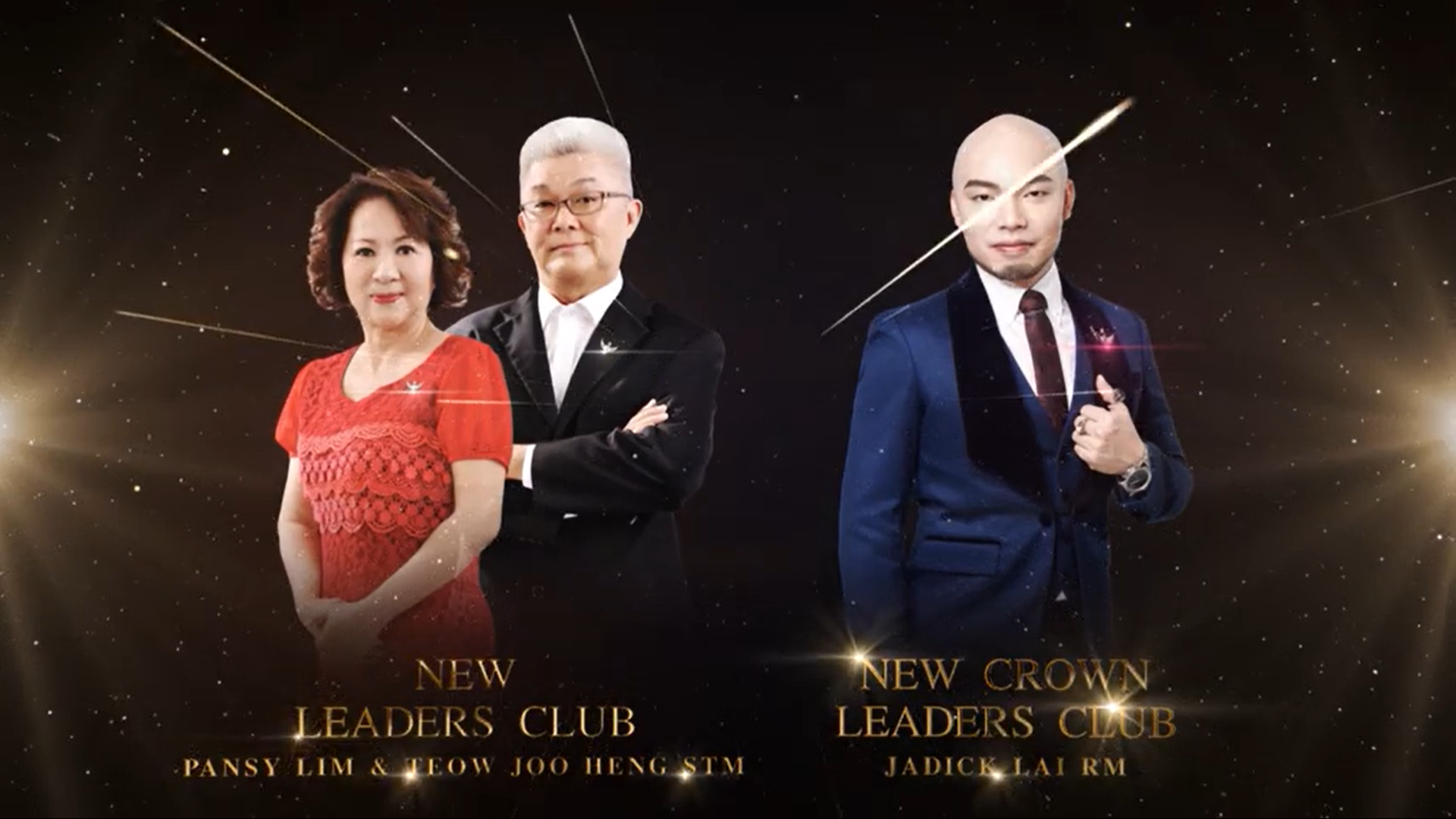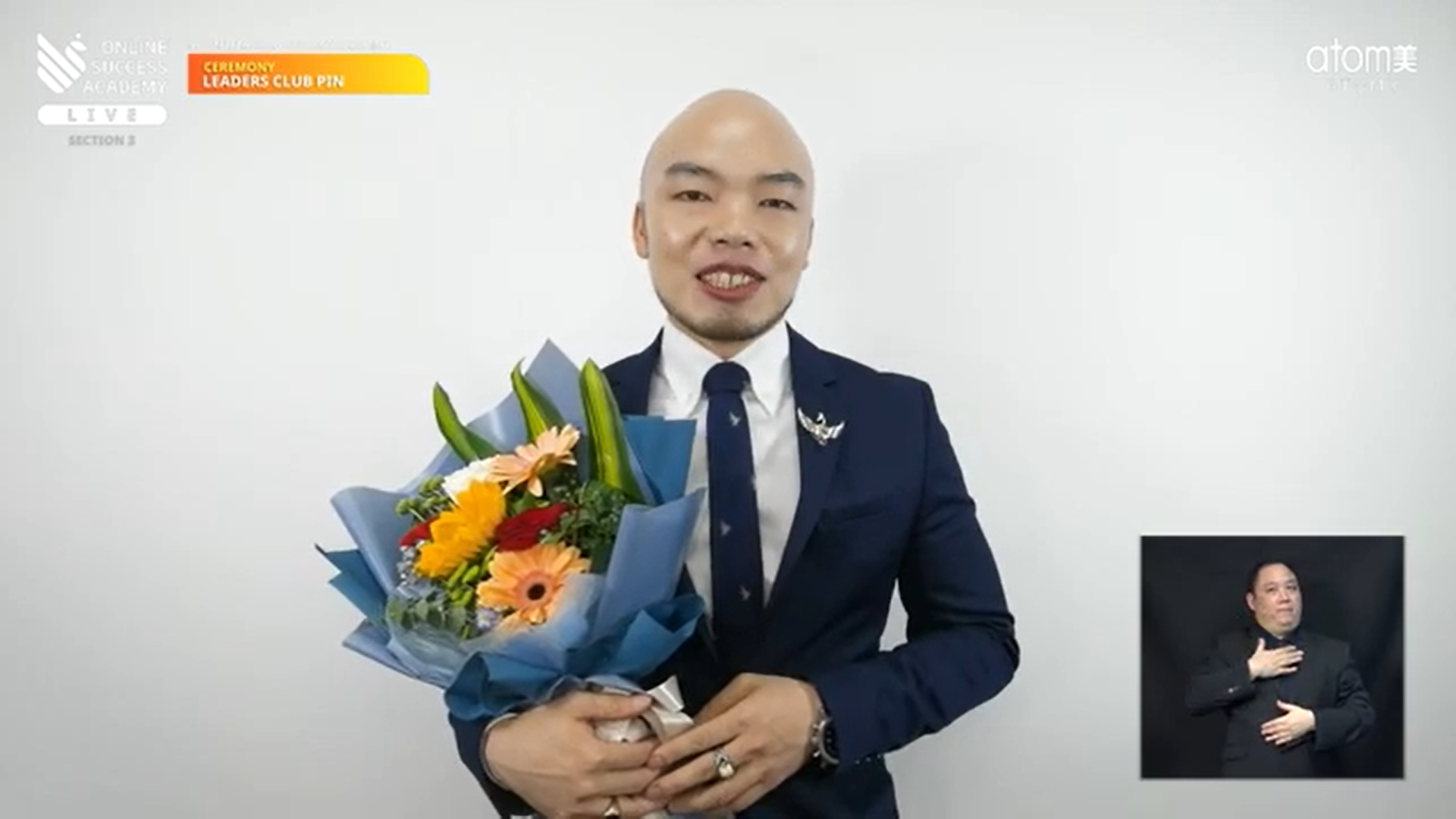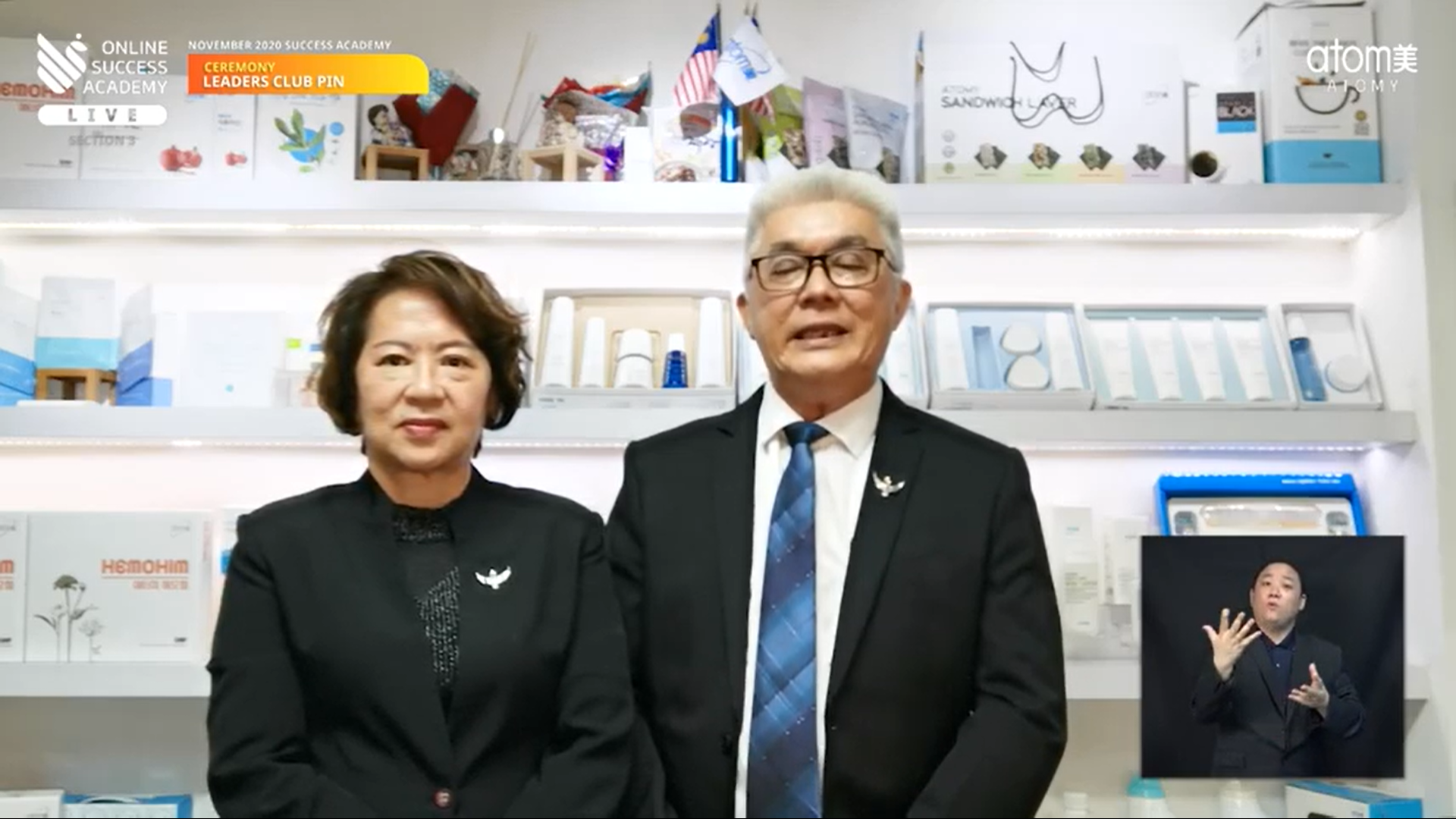 Not forget the contribution of our interpreters who has translated throughout the whole session of Success Academy.. And join the reward program =)
Aja Aja Aja !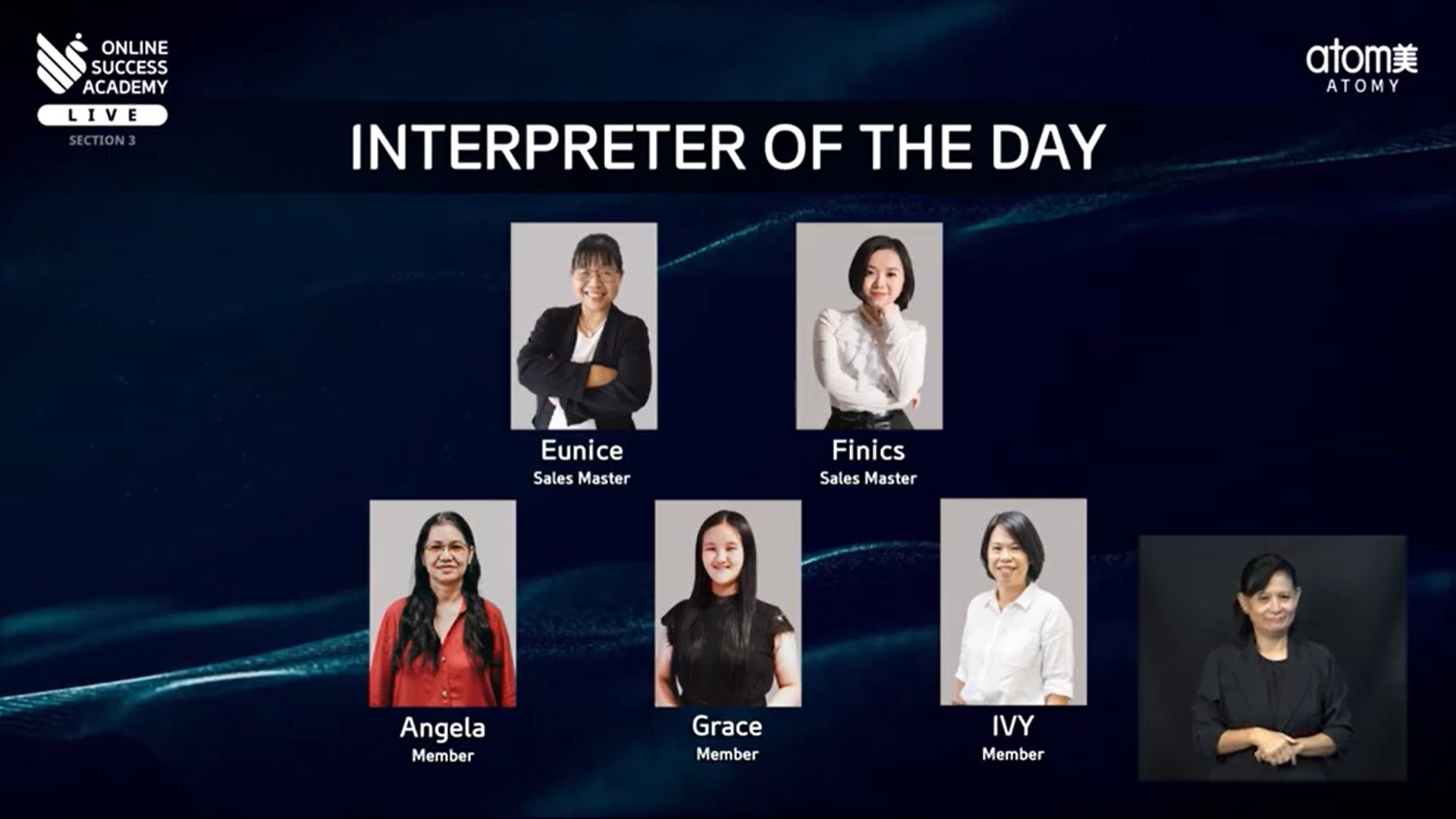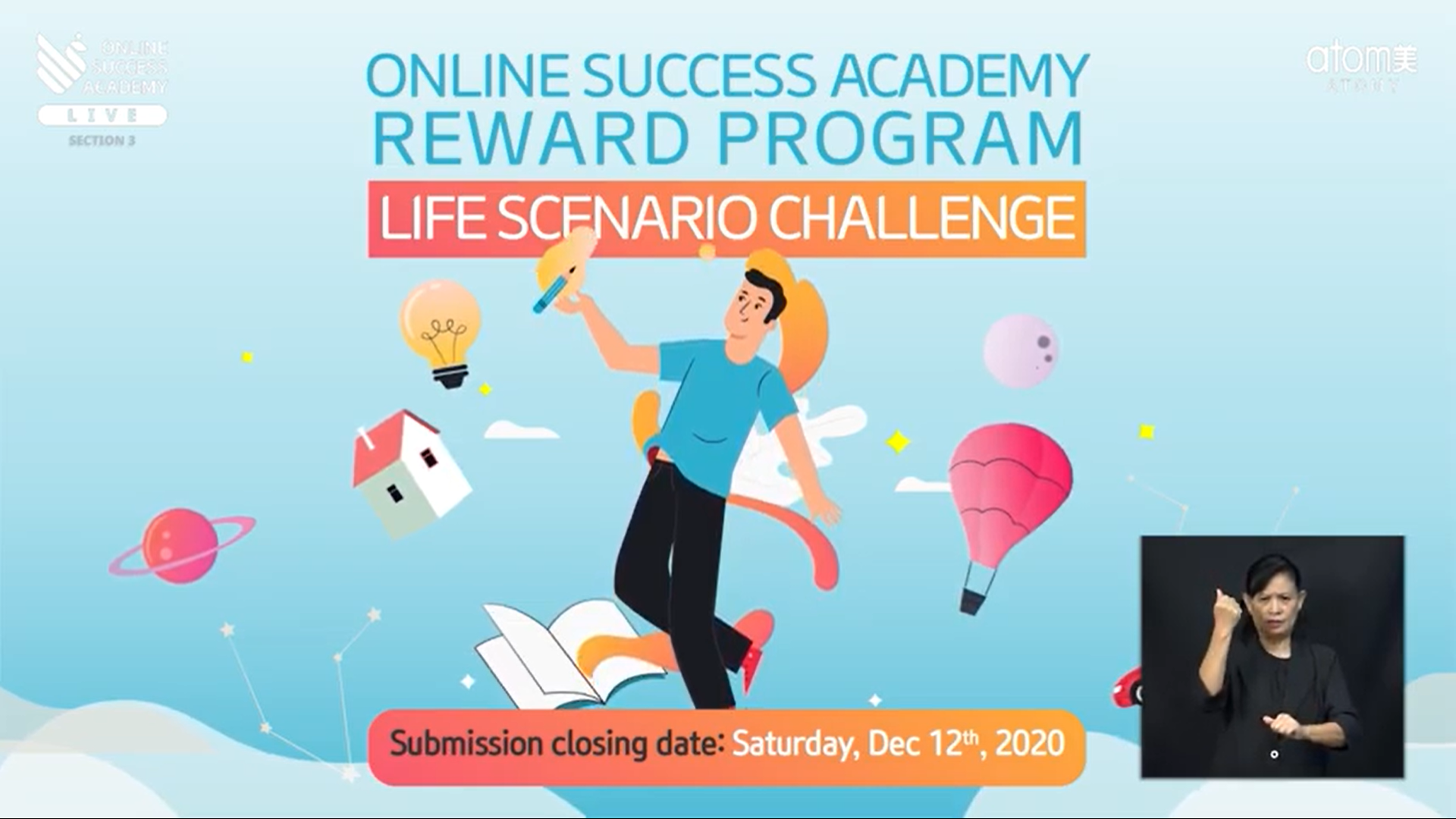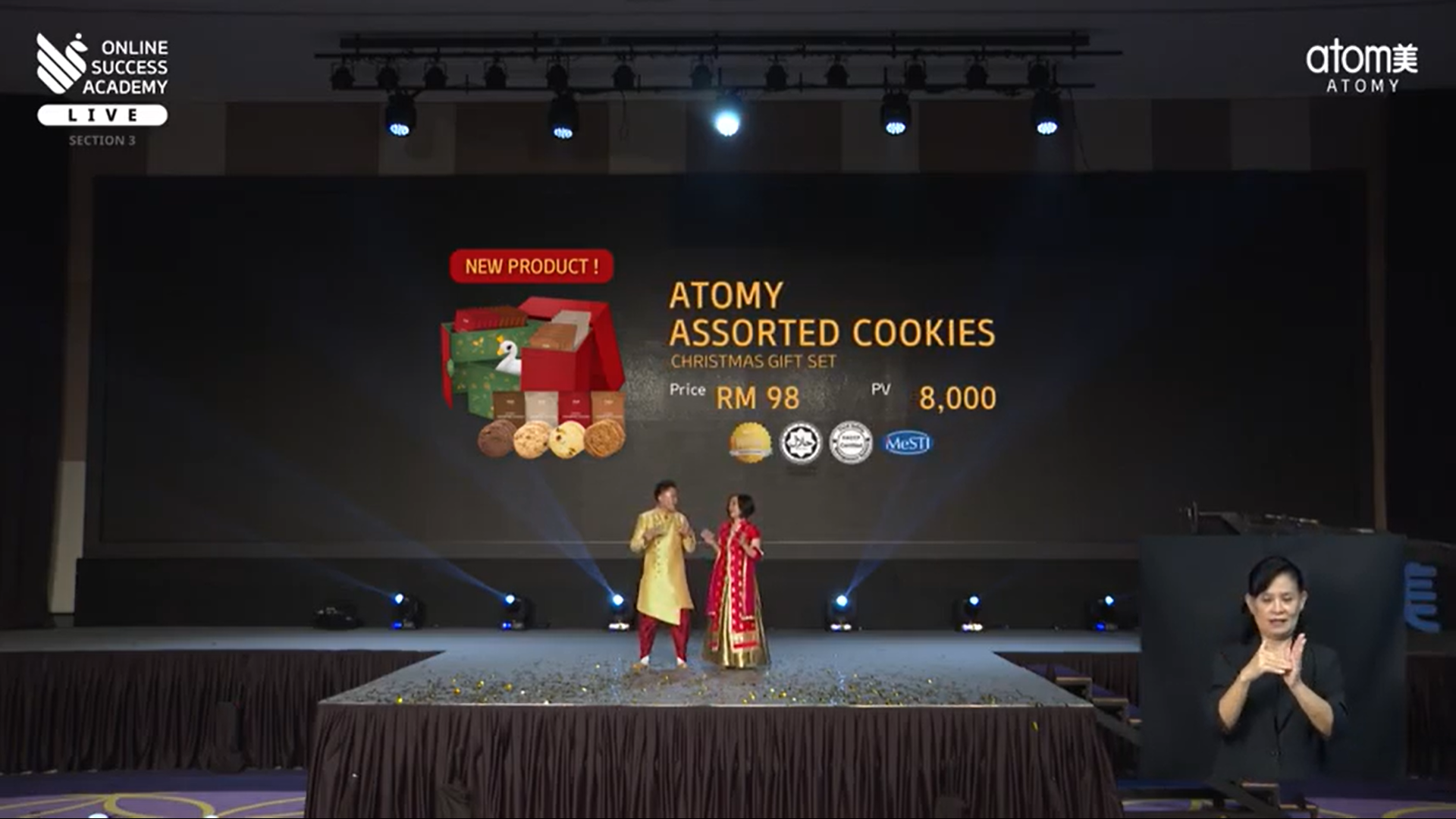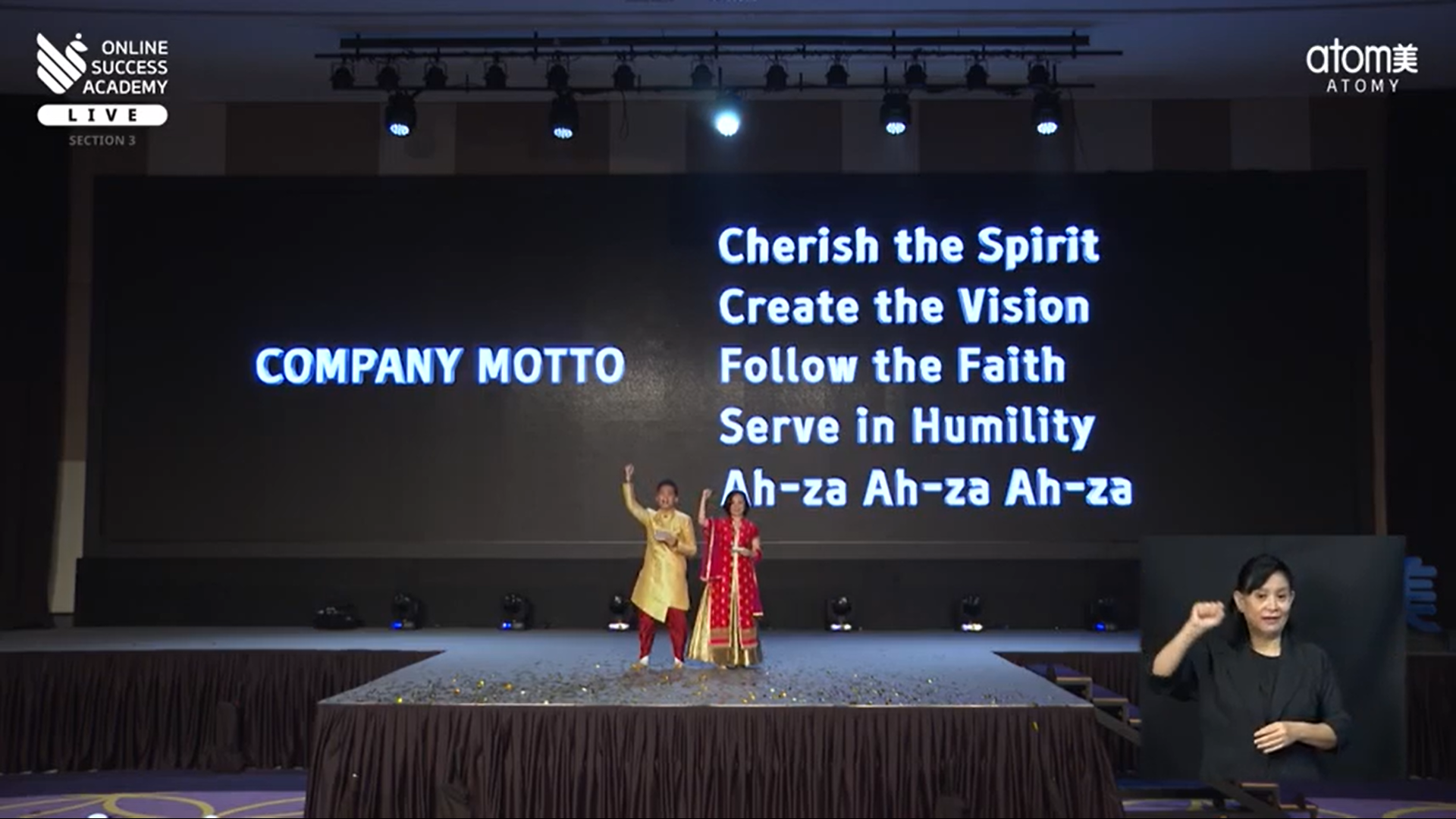 For more photo , please click link below
https://photos.app.goo.gl/iTrBNaj5RT7f7NETA