ARTICLE
Atomy Malaysia Online Success Academy, October 2020
Atomy Malaysia Online Success Academy, October 2020
ATOMY MALAYSIA - ONLINE SUCCESS ACADEMY (October 2020)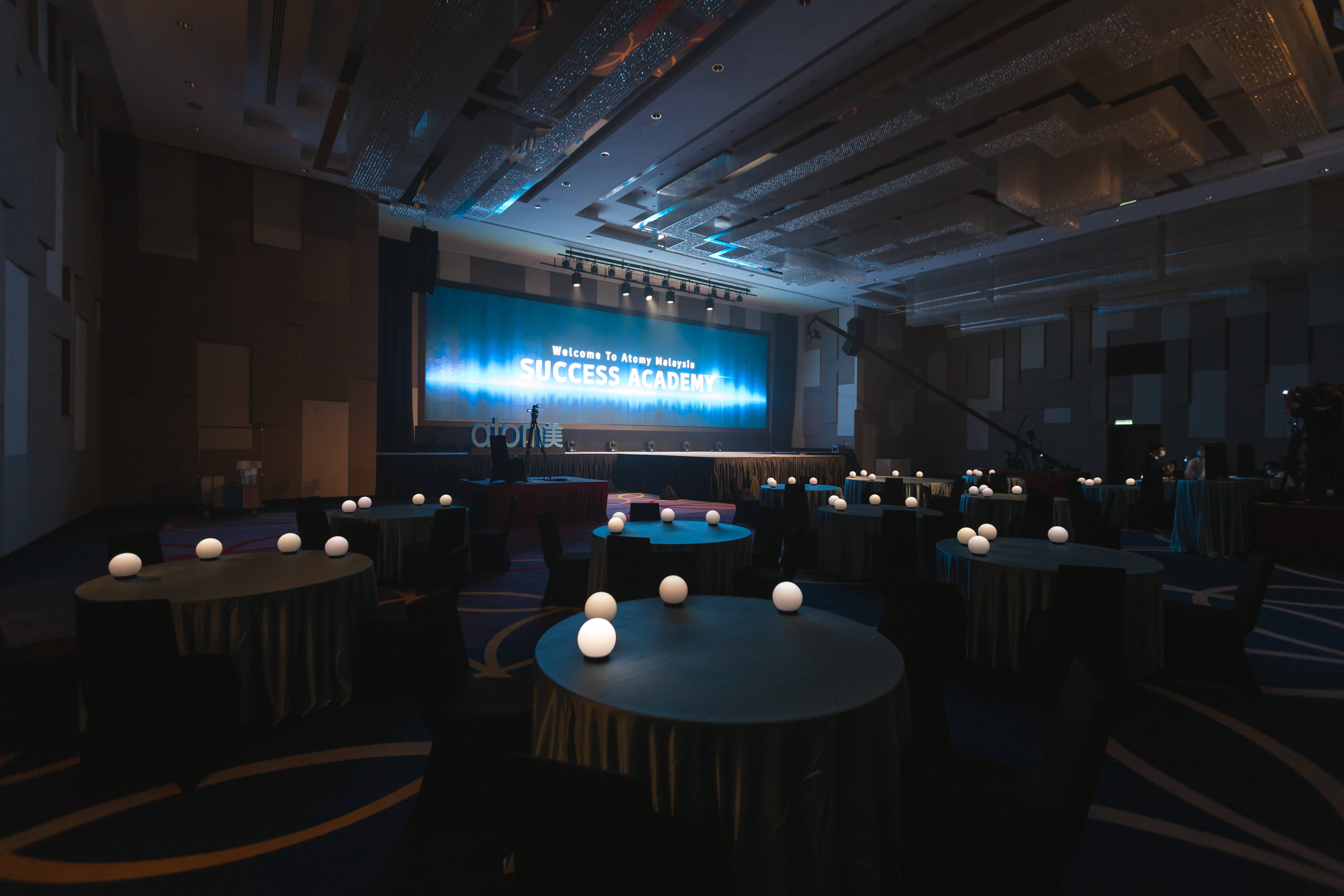 Date & Time: 2020-10-31 (Saturday) , 2:00pm - 6:00pm
Venue: Atomy Malaysia Wyndham Acmar Hotel
Total Viewer: 2,880 pax (1,920 from Youtube and 960 from Zoom)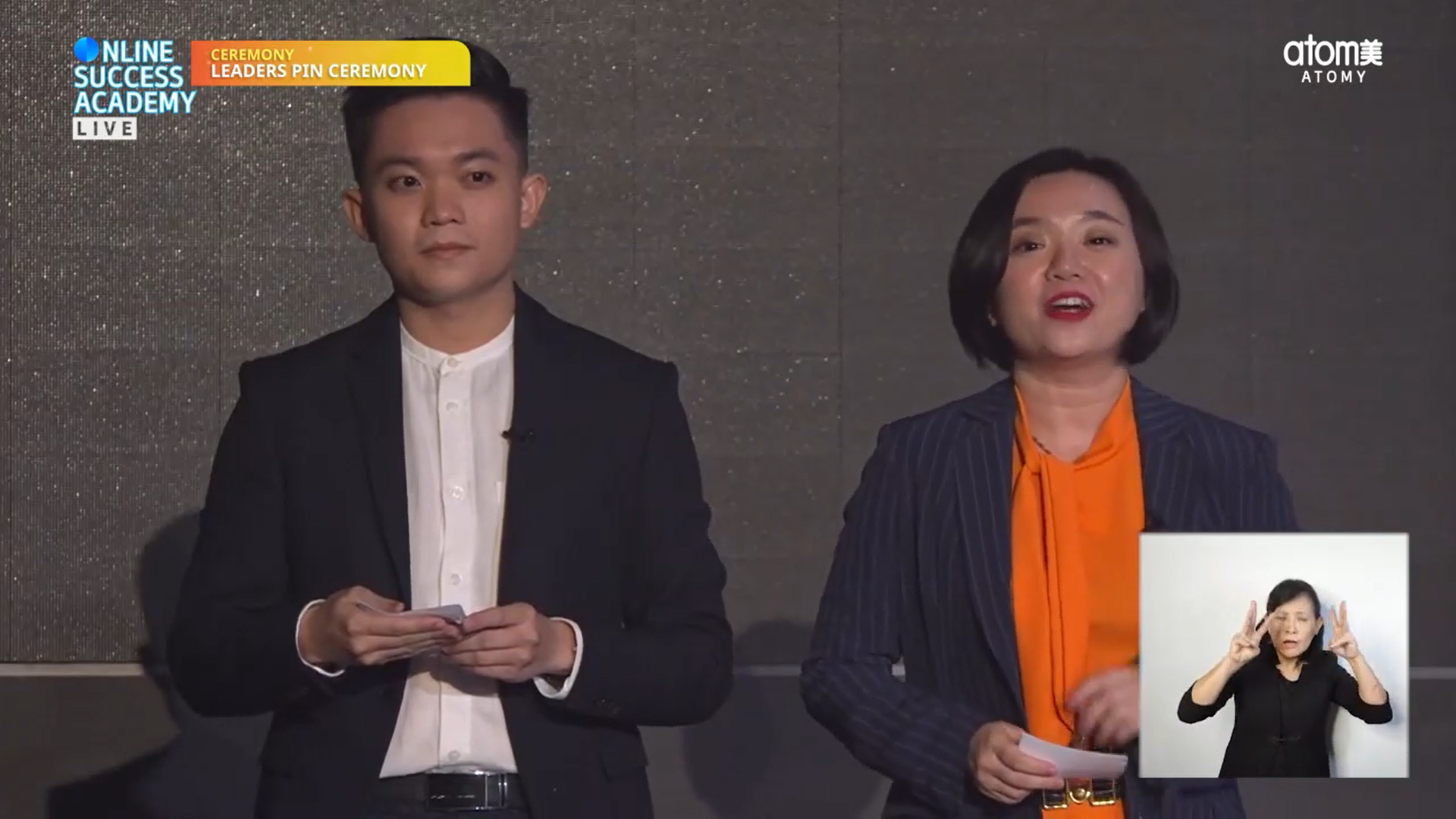 What's special about Atomy Malaysia Success Academy in October 2020. It is the sign language also a good news for the society especially deaf communities.
Success Academy is officially began and hosted by our pretty emcee - Celine Foo SRM.
By cherishing the spirit for all the Auto Sales Masters who had achieved more than 12 times of Sales Master from July 2019 to June 2020, Country manager of Atomy Malaysia took the challenge to deliver ASM pin to all qualifiers. He travelled more than 15,000km. This is one of the spirit that we kept emphasizing also - serve in humility in deep true from his heart.
Familiar action, long-lost moment! Everyone is here to wave the spirit of Atomy-Company Motto. Every Atomians should understand and practice the meaning behind every single word of these Motto : Cherish the Spirit , Create the Vision, Follow the Faith and Serve in Humility.
It is important to enroll in the Success Academy (SA) by reciting Akuan Sumpah in order to pay attention and learn from the program throughout the SA. Sometimes and most of the times, you might be inspired by just a single word or phase that delivered by any speaker who stand on this stage.
First session is bring to you by the greeting speech from Atomy Malaysia Country Manager , Sewon Kim. By 4 years time, Atomy Malaysia has shown the Speed by achieving another new milestone in sales amount. All these fames are just achieved by the efforts of the leaders who had contributed and sacrificed so much to make Atomy well known in the market.
LEARNING SESSION : Success Learning System
Company Introduction - Bong Seh Kah , SRM @ ASM
A company which has grown from 50,000 members to 10,000,000 members in just 10 years. Global MLM ranking also improved from the 20th to 11th. What the secrets and mysteries behind that moves Atomy in such incredible speed?
Product Introduction - Anyssa Chan , SRM @ ASM
Learned more details about Hemohim and Probiotic. It is joy of learning in success system, knowledge is the treasure which is never enough and never stolen by others. You will benefit so much from Anyssa speech and you can be a master by sharing the knowledge that you have learnt.
Journey to Sales Master - Vincent Lian , SM
His uncle finally "GOT" him after following up him for so many years. He has clear goal in looking an opportunity of passive income. He has fallen in love with Atomy's philosophy and culture after known the potential in Atomy and decided to join Atomy full time as business builder.
Auto Sales Master - Jac Law, RM@CLC
After you understand why you have to start Atomy, Second you must also learn how to. Through the 8 success steps, you will definitely skip a lot less "unjustified roads". Have you humbly realized the principles of walking stairs, elevators and escalators?
Life Scenario drafting by members : Afiq Syahmi Bin Ab Aziz & Bong Seh Xi
It is important to set your goal and dream vividly by listing down all your wishing list. It is the first step to dare to dream to achieve any outcome or results.
CEREMONY SESSION : Mastership Promotion & Club Leader Achievement (September 2020)
The ceremony session is hosted by Jayden & Finics, SM. They also the role models for the Young leaders in Atomy.
Mastership Promotion Ceremony
Total Sales Master Achieved in September 2020 : 154 sales master
Sales Master Representative : Mas Elina Rahil Binti Mohd Fauzi
Total Diamond Master Achieved in September 2020 : 39 Diamond master
Diamond Master Representative : Esah @ Rosliza Binti Omar
Total Sharon Rose Master Achieved in September 2020 : 12 SRM
Tan Shyong Hai, Nor Sarina Binti Zakaria, Karsein Cheok
Chuen Jiek Kenny Yong, Sook Yern Chan, Cheng Yuen Oh
Chia Wai Kin, Kuan Yee How, Mei Tze Chua,
Chia Chin Seng, Tan Li Ching, Chang Hui San
Sharon Rose Master Representative : Sook Yern Chan
Sharon Rose Master Representative : Karsein Cheok and Beverly Ng
Total Star Master Achieved in September 2020 : 3 STM
1) Connie Wong Lay Kian & Hong Seng Hook (N/A)
2) DanIel Chai Yao Zhi & Ng Piek Kee
3) Pansy Lim & Teow Joo Heng
Next mastership title is Royal Master and this honour goes to Jadick Lai RM and in the same time he also qualified as Crown Leaders Club Member. He is our second Royal Master also second Crown leaders club member in Malaysia. We proud to have Jadick who is always full with passion in achieving his goal and dream. Last but not least, Jadick is just 33 years old while achieved this great success.
Club Leaders Achievement Ceremony

Atomy Malaysia :
2 Crown Leaders Club member,
6 Royal Leaders Club members,
17 Leaders Club members
Leader Club Pin Ceremony : Yvonne Ding Sharon Rose Master @ Leader Club Member from Miri.
Leader Club Pin Ceremony : Melvin Yeo Sharon Rose Master @ Leader Club Member
Leader Club Pin Ceremony: Fennie Sih Sharon Rose Master @ Leader Club Member
Jocelin Teo & Tedd Chu Star Master @ Royal Leaders Club Member
We hope you learned in our learning session and also inspired by the success stories of all the new achieved masters and club members. We happy to gather so many people in Success Academy and please share this joy to your friends to join our Success Academy which held monthly. See you all.
You can get more photo via below link :
https://photos.google.com/share/AF1QipNN4TvKOeJyEmn9zAViJLNiojn7Bm15sZ_vSIRBfwJcv42D5AjaCGVJMDRRhF5IaQ?key=TnV0T2huS09HWlYxajlJY1BfTURTSThENnlZNGJn