ARTICLE
28th Success Academy, August 2019
28th Success Academy, August 2019
ATOMY MALAYSIA 28th SUCCESS ACADEMY (Aug 2019)
马来西亚艾多美第二十八届成功学院(二零一九年八月)
SUCCESS ACADEMY ATOMY MALAYSIA KALI KE-28 (Aug 2019)
Date
日期
Tarikh
: 16 & 17 Aug, 2019
Venue
地点
Tempat
: The Grand Ballroom, Dorsett Grand Subang
Attendees
出席人数
Kehadiran
: 1,232pax
For this August Success Academy session, this is the most participants attends with more than 1200 pax.
Extraordinary attendees. The members are also excited for the Atomy Run that been running on 18th
August 2019, one day after the Success Academy. The Atomian spirit is too deep amongst the members
that always loyal, and strengthen the family ties among members and leaders.
8月份的成功学院是一次活跃的活动,有1200多名出席者让现场更加热闹。 参加者也是兴致勃勃的准备参加成功学院之后的2019年8月18日举行的Atomy Run义跑活动。 艾家人的精神深深植根于每个忠诚的成员,促进成员和领袖之间的和睦关系。
Sesi Success Academy pada bulan Ogos ini merupakan acara yang paling meriah dengan kehadiran lebih 1200 orang. Kehadiran yang sangat luarbiasa. Persenta-peserta agak terangsang untuk menyertai acara
Atomy Run yang berlangsung pada 18 Ogos 2019 sehari selepas Success Academy. Semangat Atomian
sangat mendalam pada setiap ahli yang sentiasa setia, mengukuhkan lagi ikatan kekeluargaan
dikalangan ahli-ahli dan juga para leaders.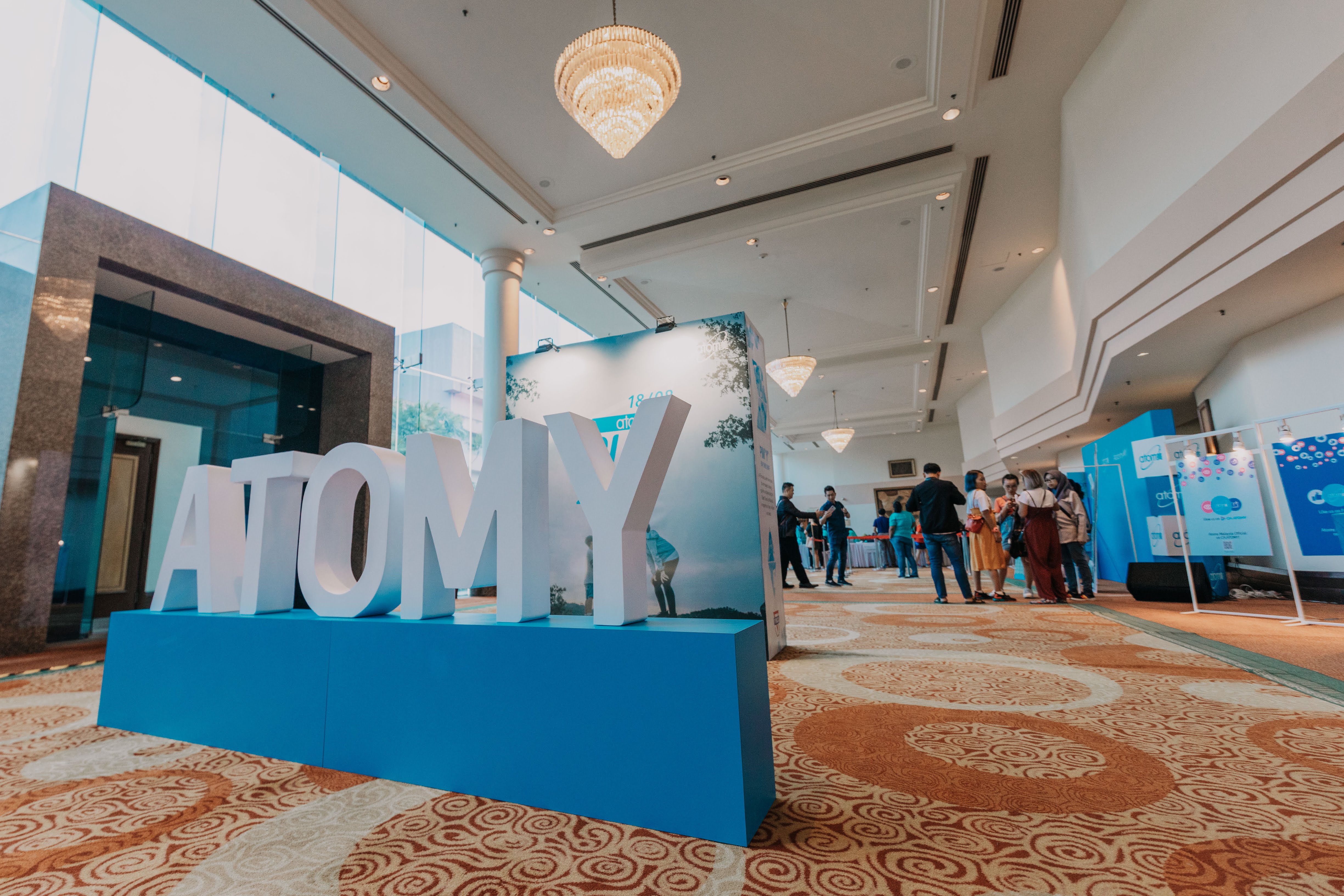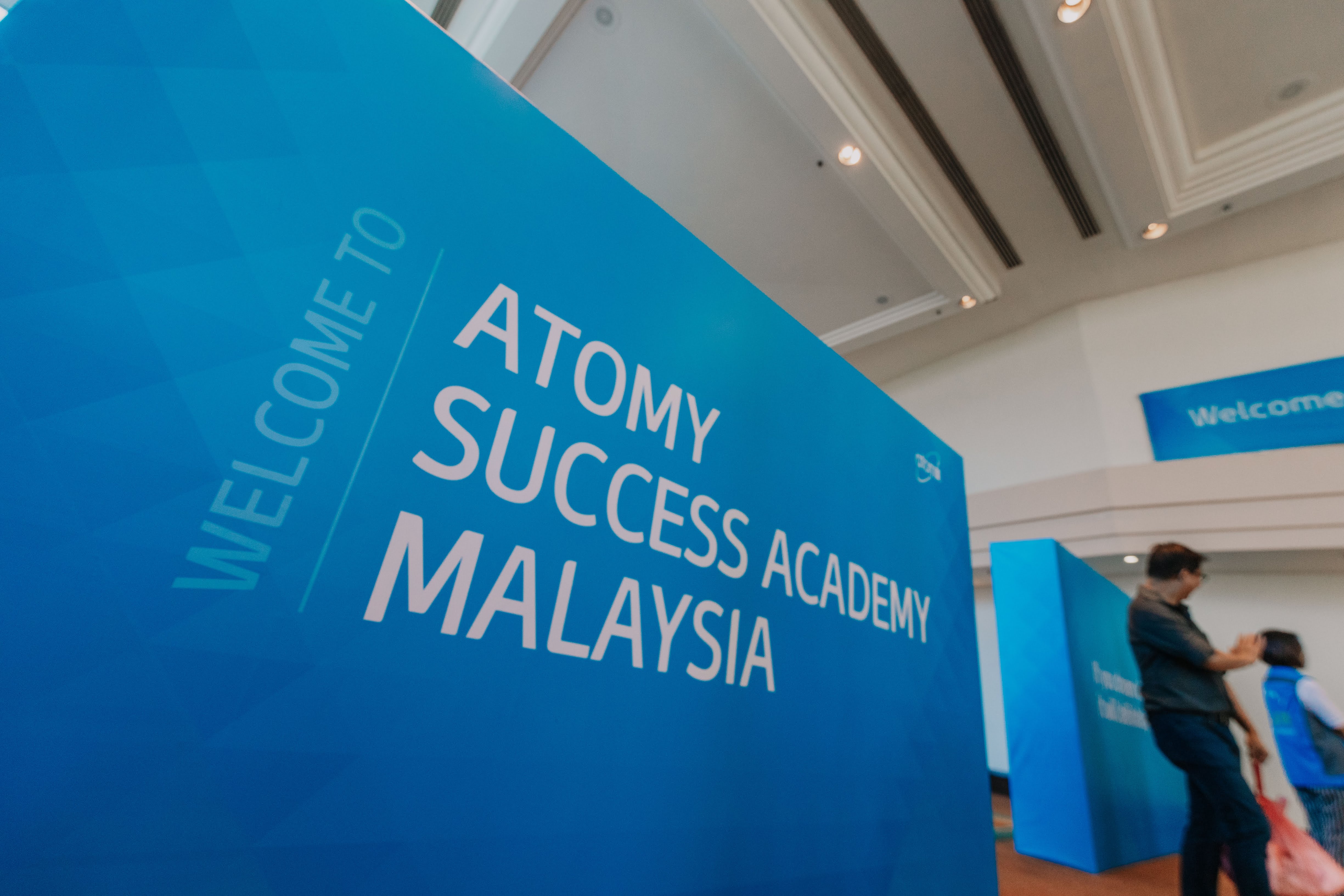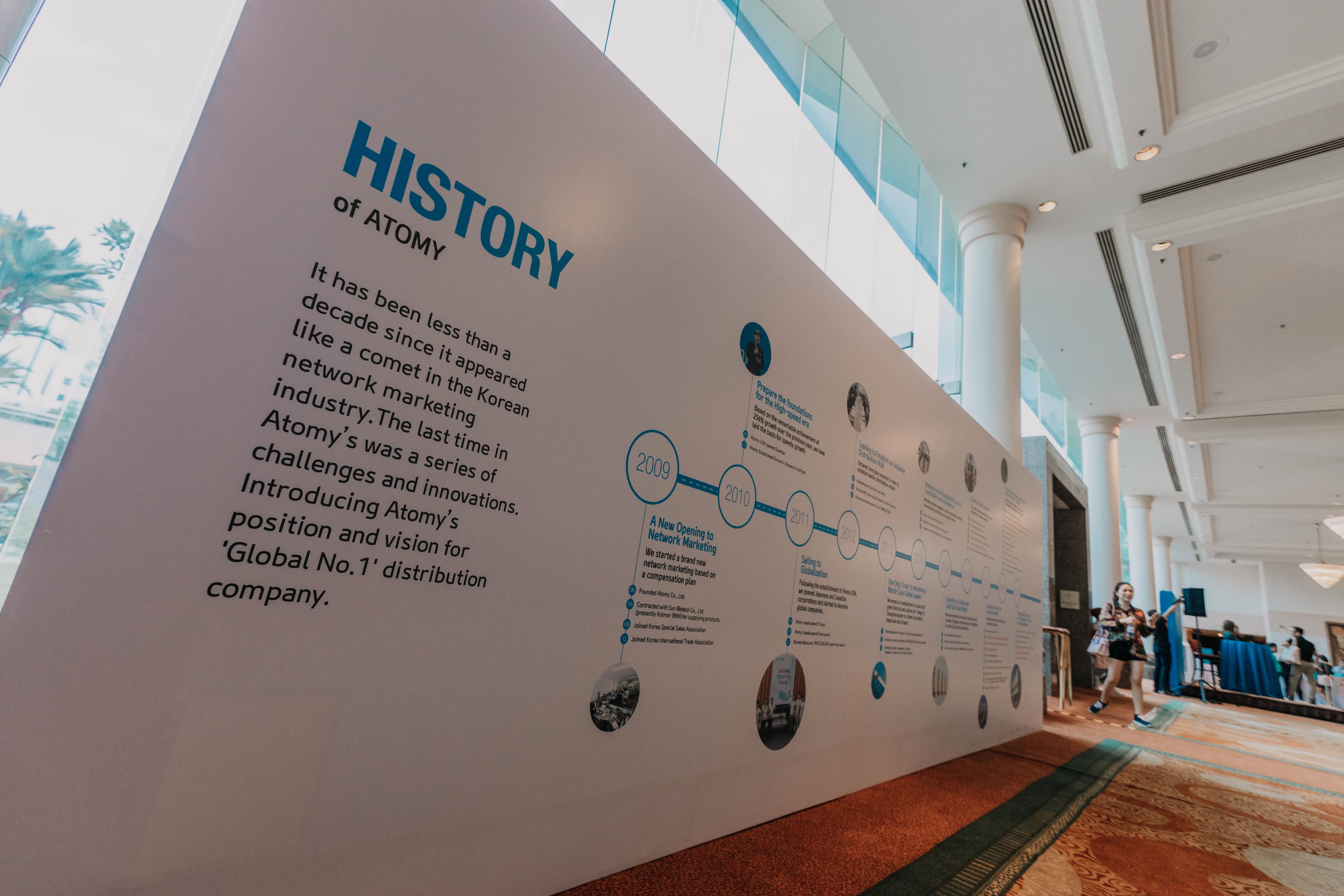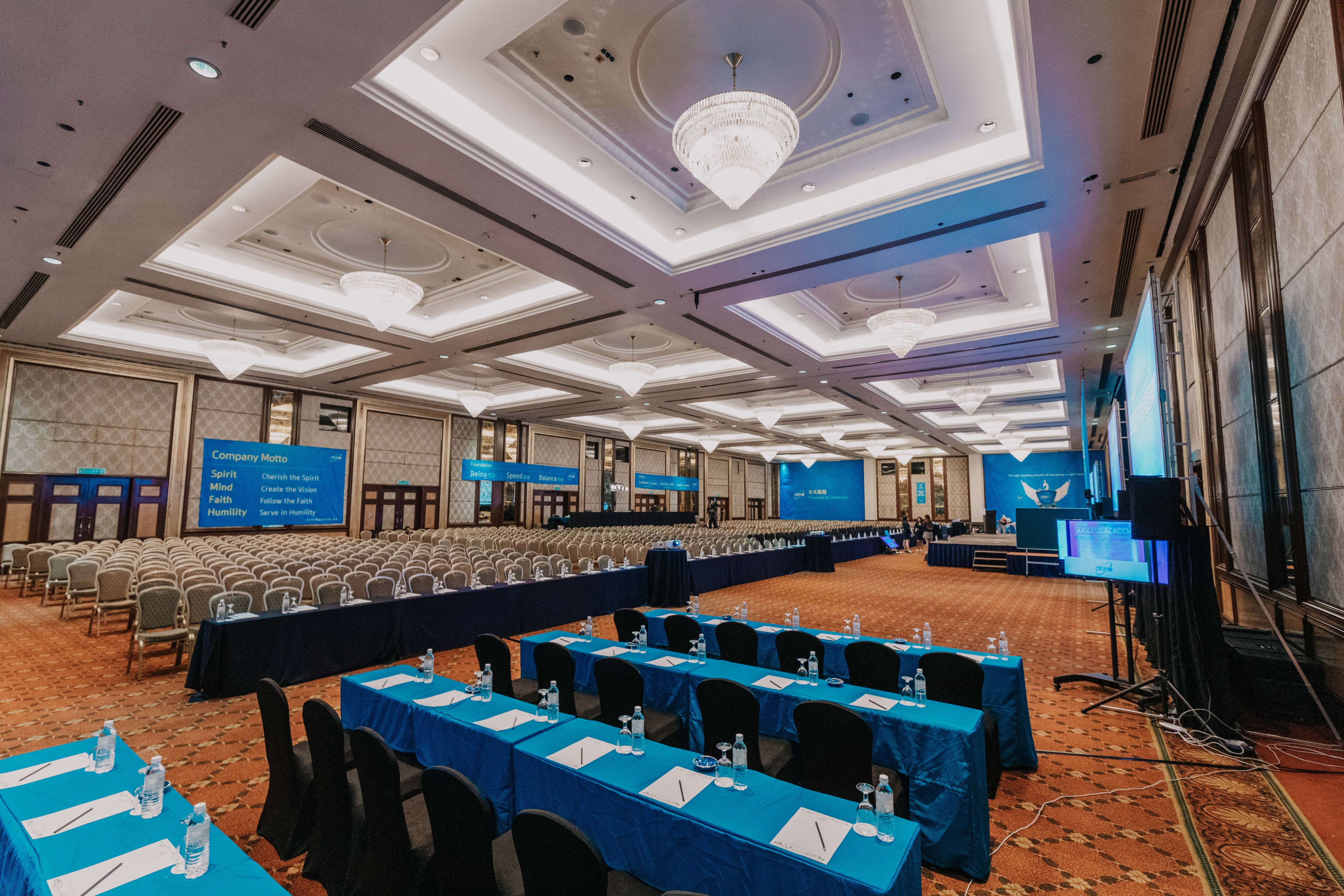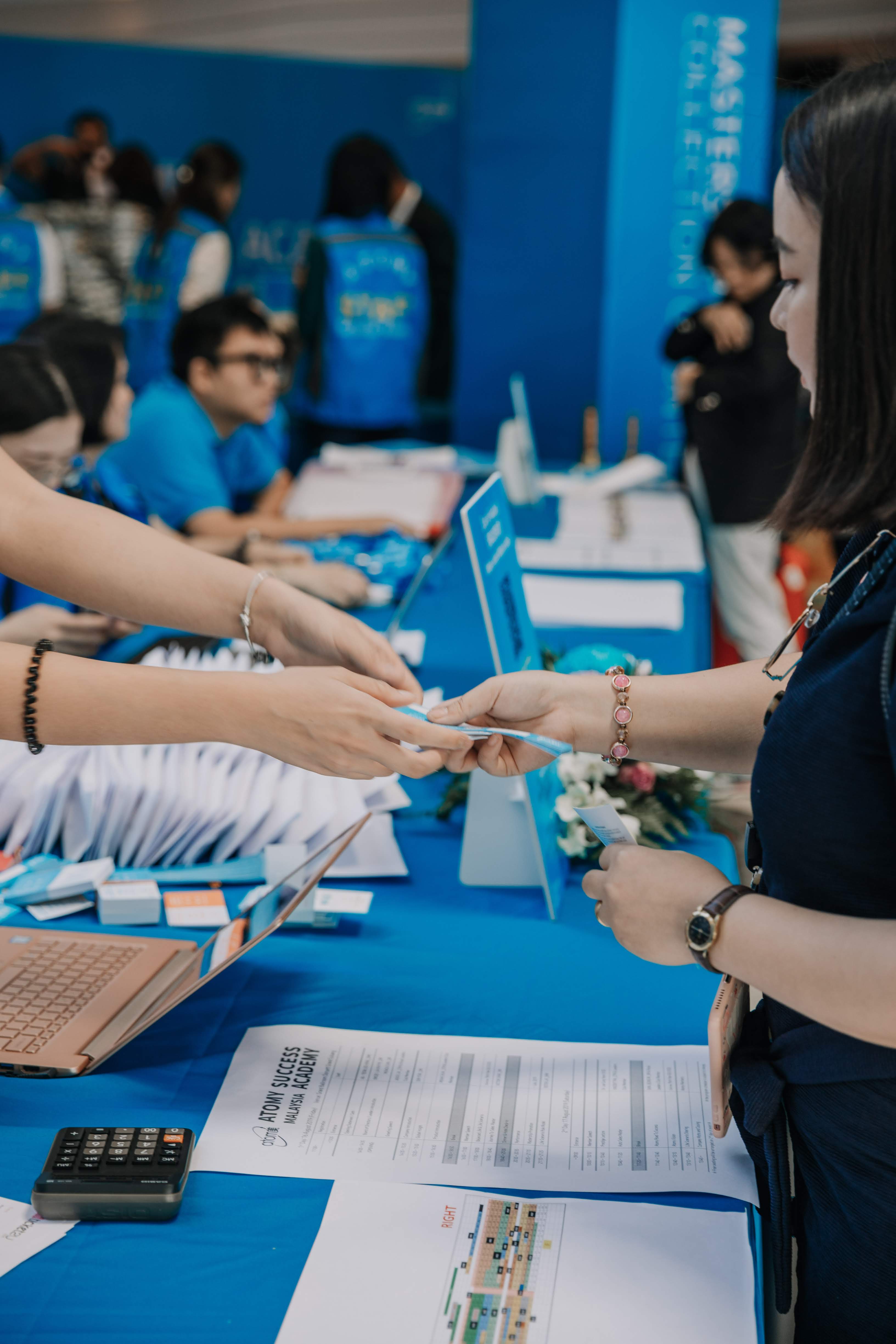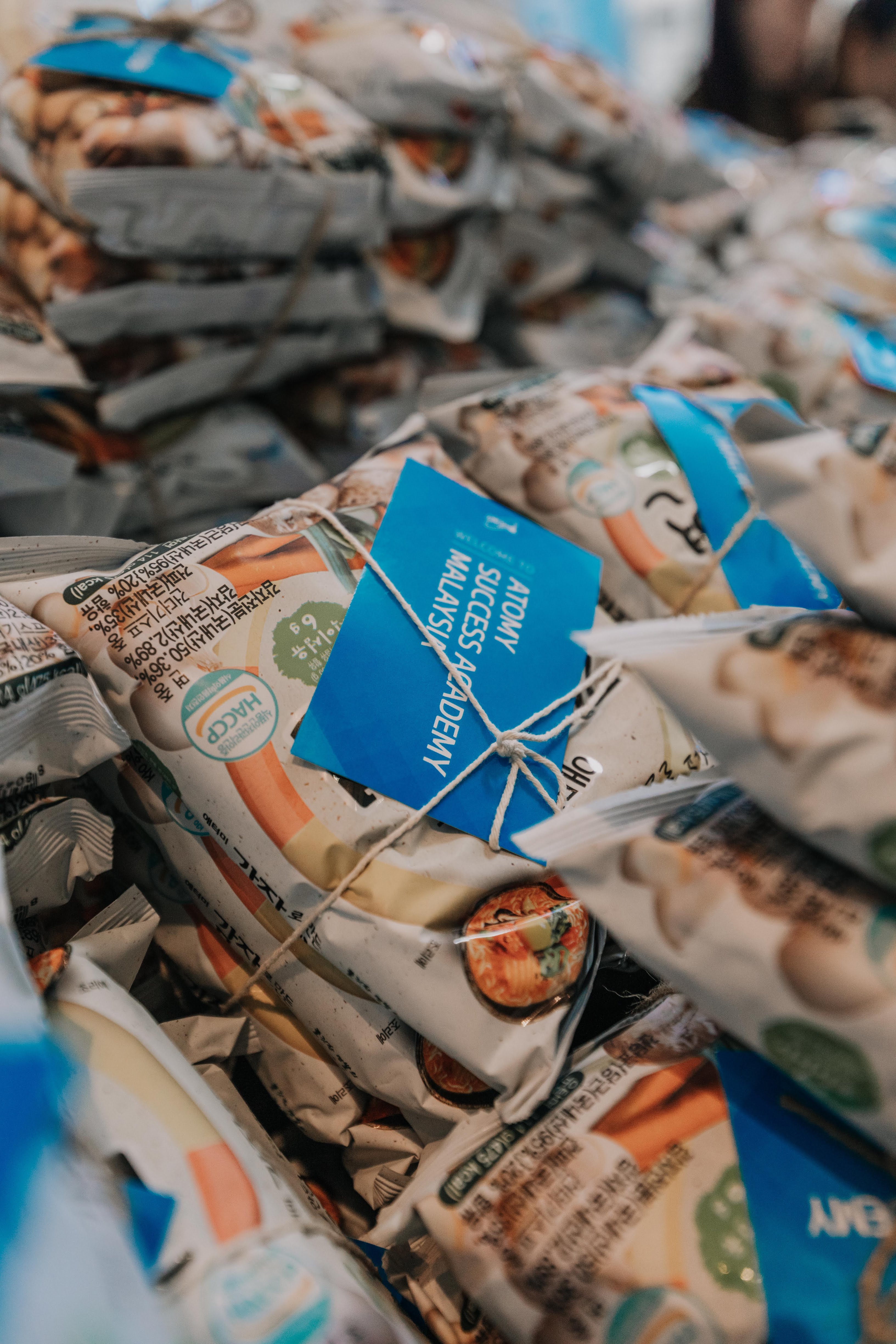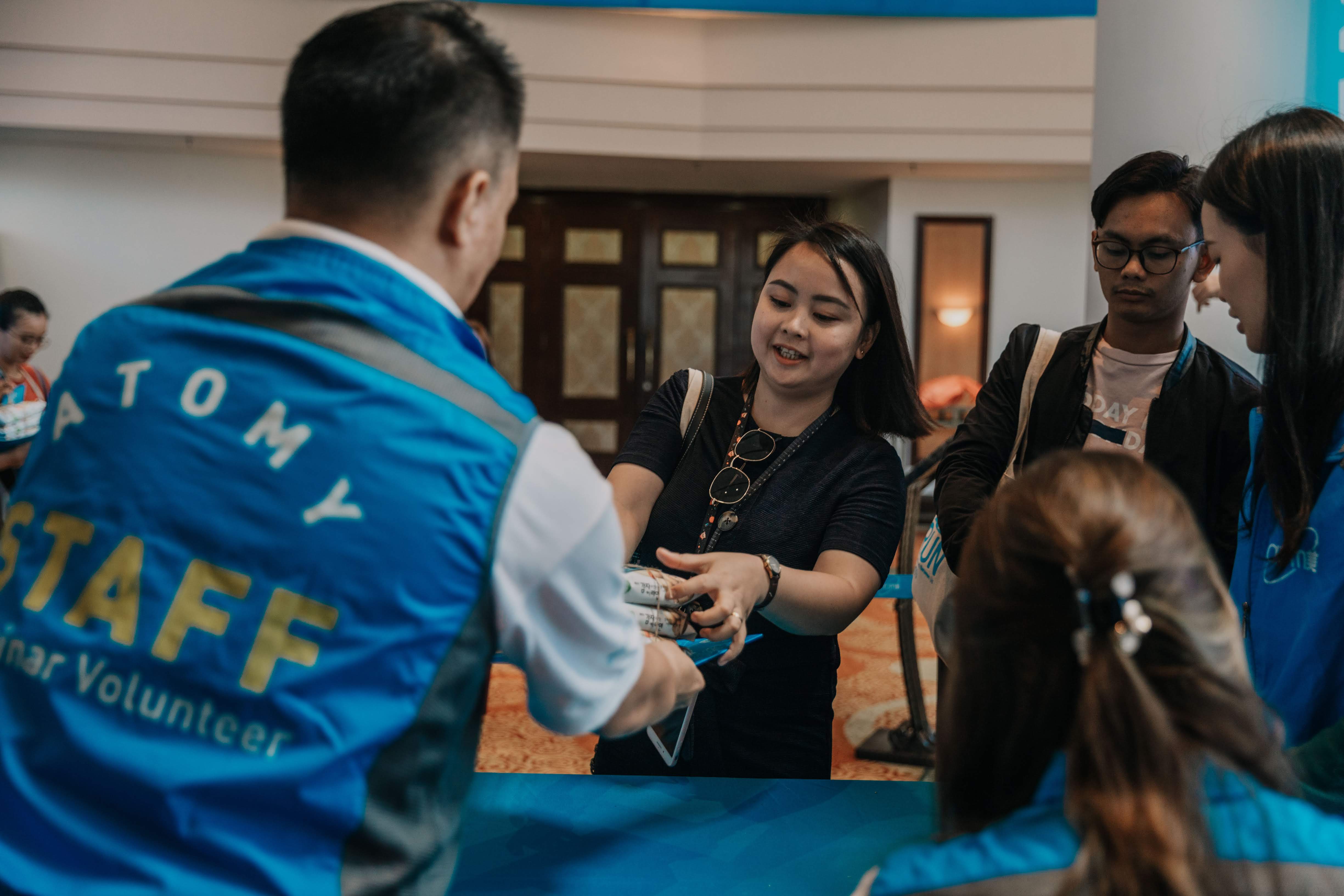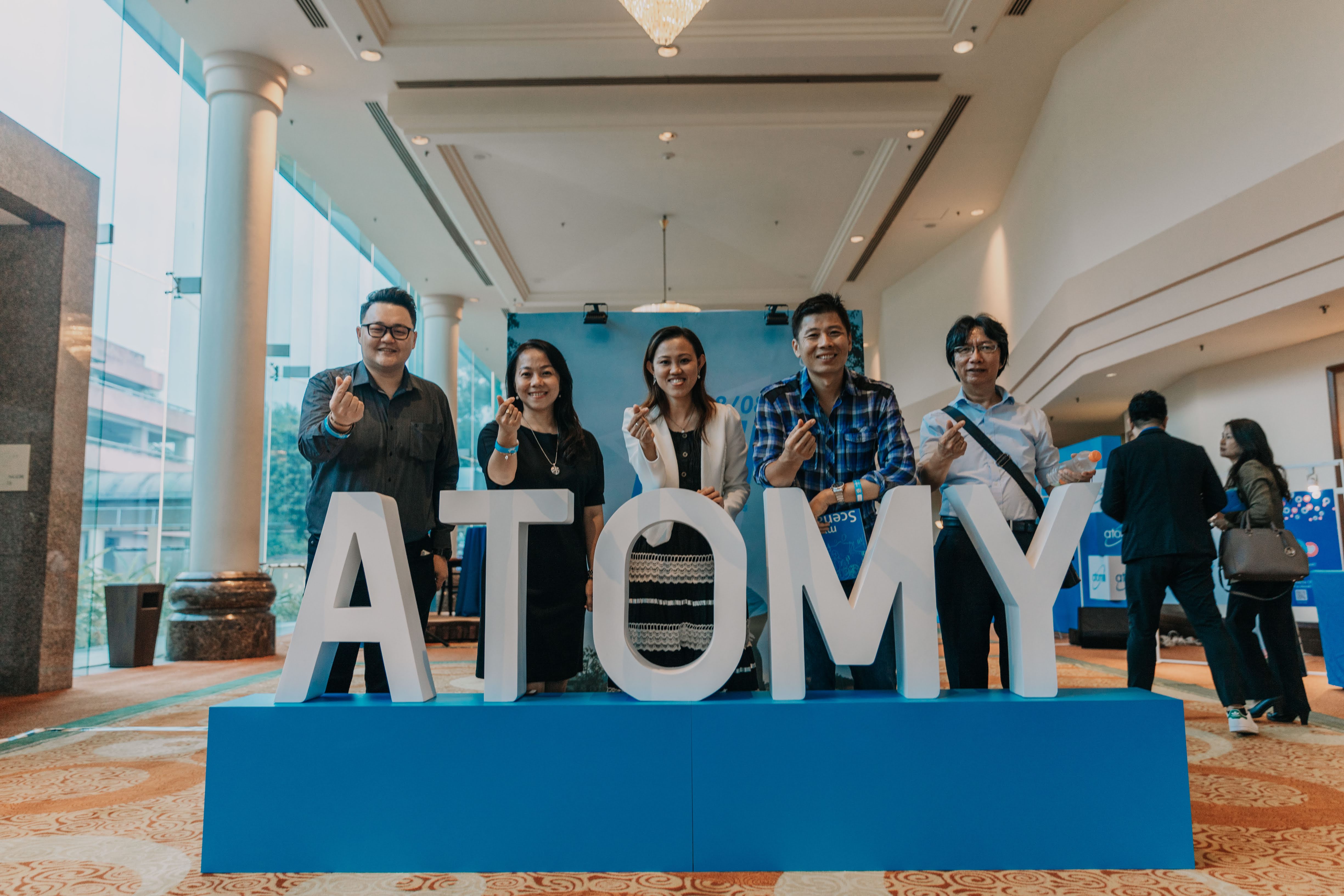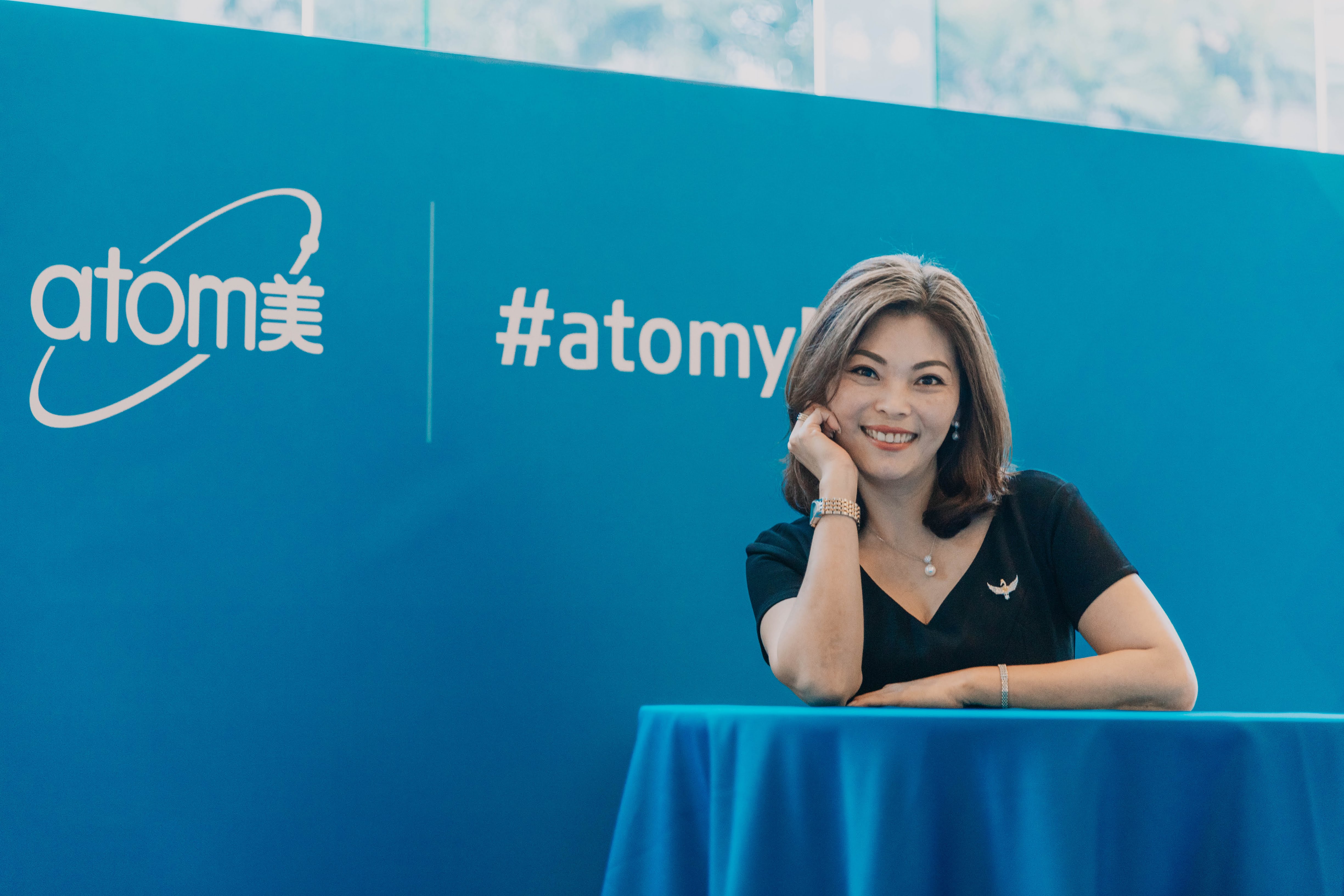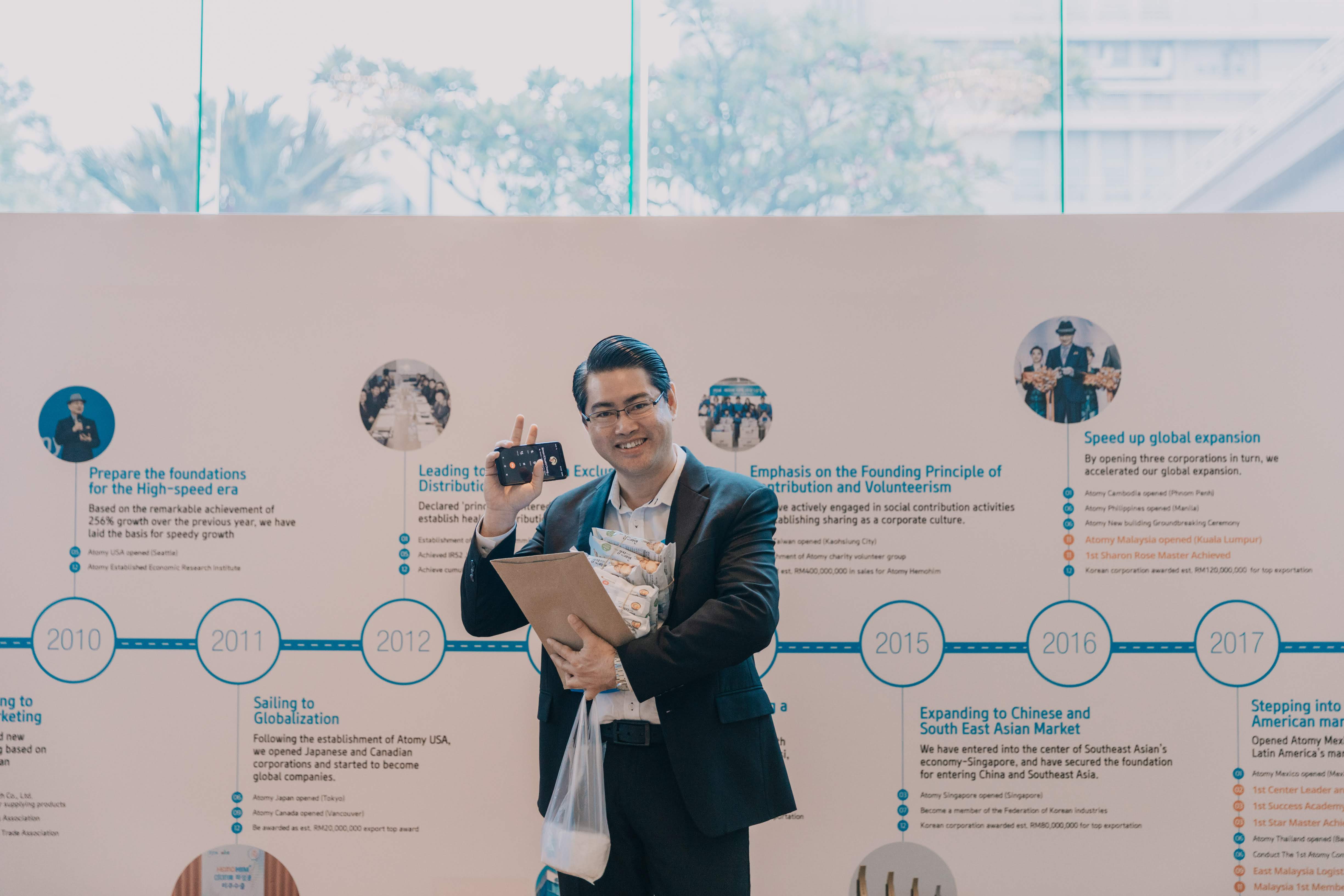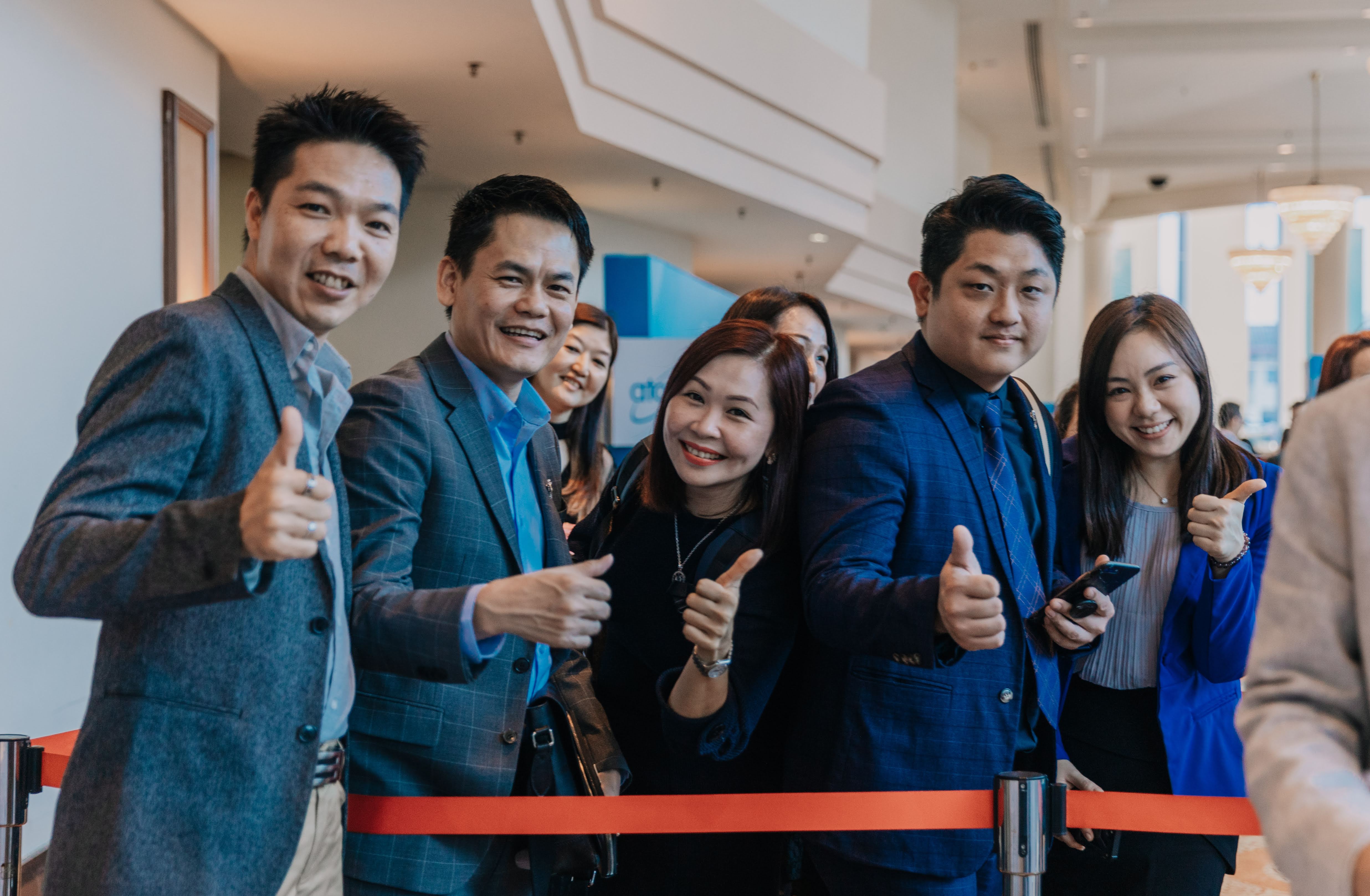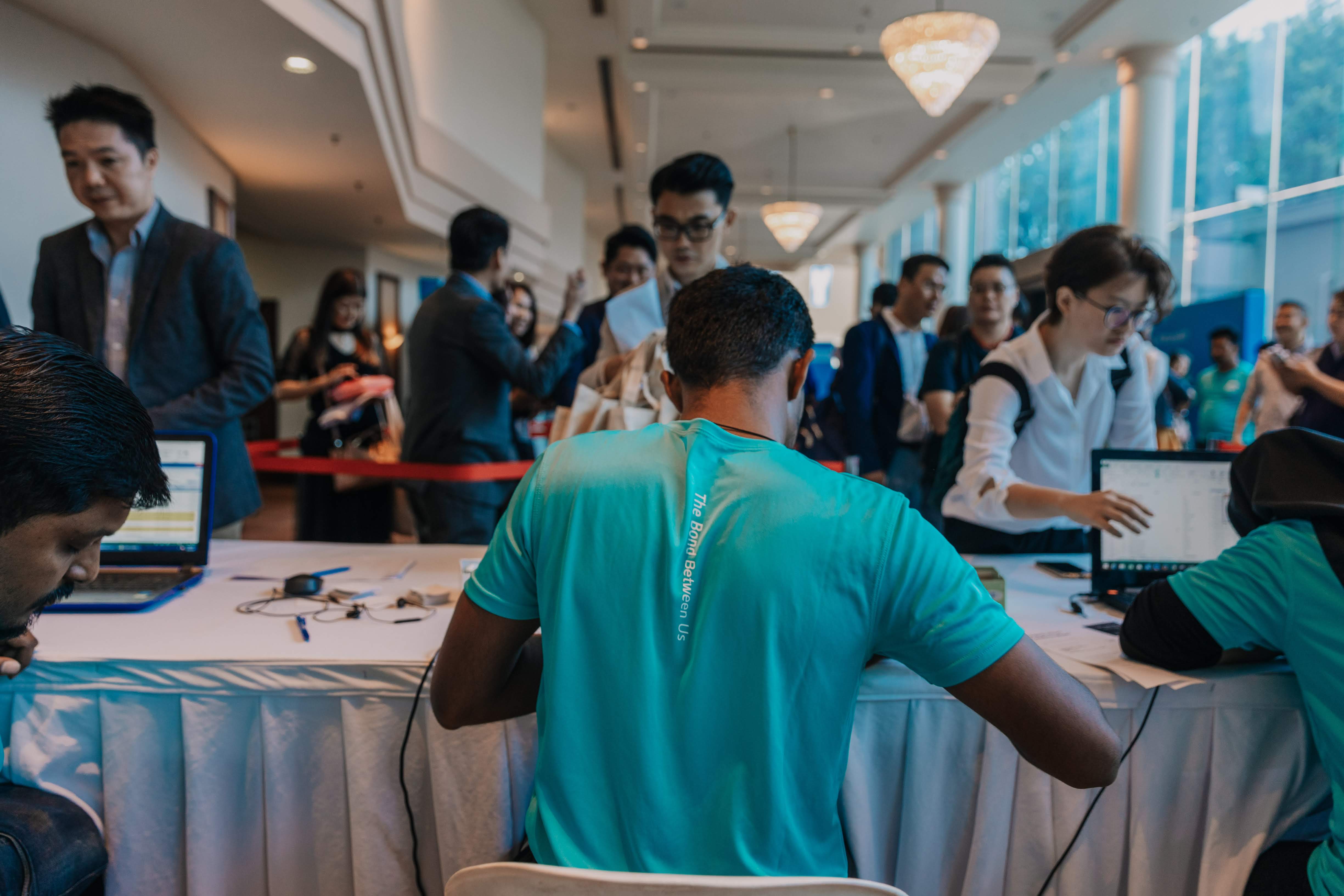 Atomy Run Race kit collection counter opened during two days of SA. We received almost 2000
participants who came and collect the race kits.
在为期两天的成功学院的活动期间,Atomy Run竞赛套件提交柜台开放。 估计有2000人到场领取。
Kaunter penyerahan Atomy Run race kit dibuka semasa dua hari berlangsungnya acara SA.
lebih kurang 2000 orang telah hadir untuk mengambil race kit ini.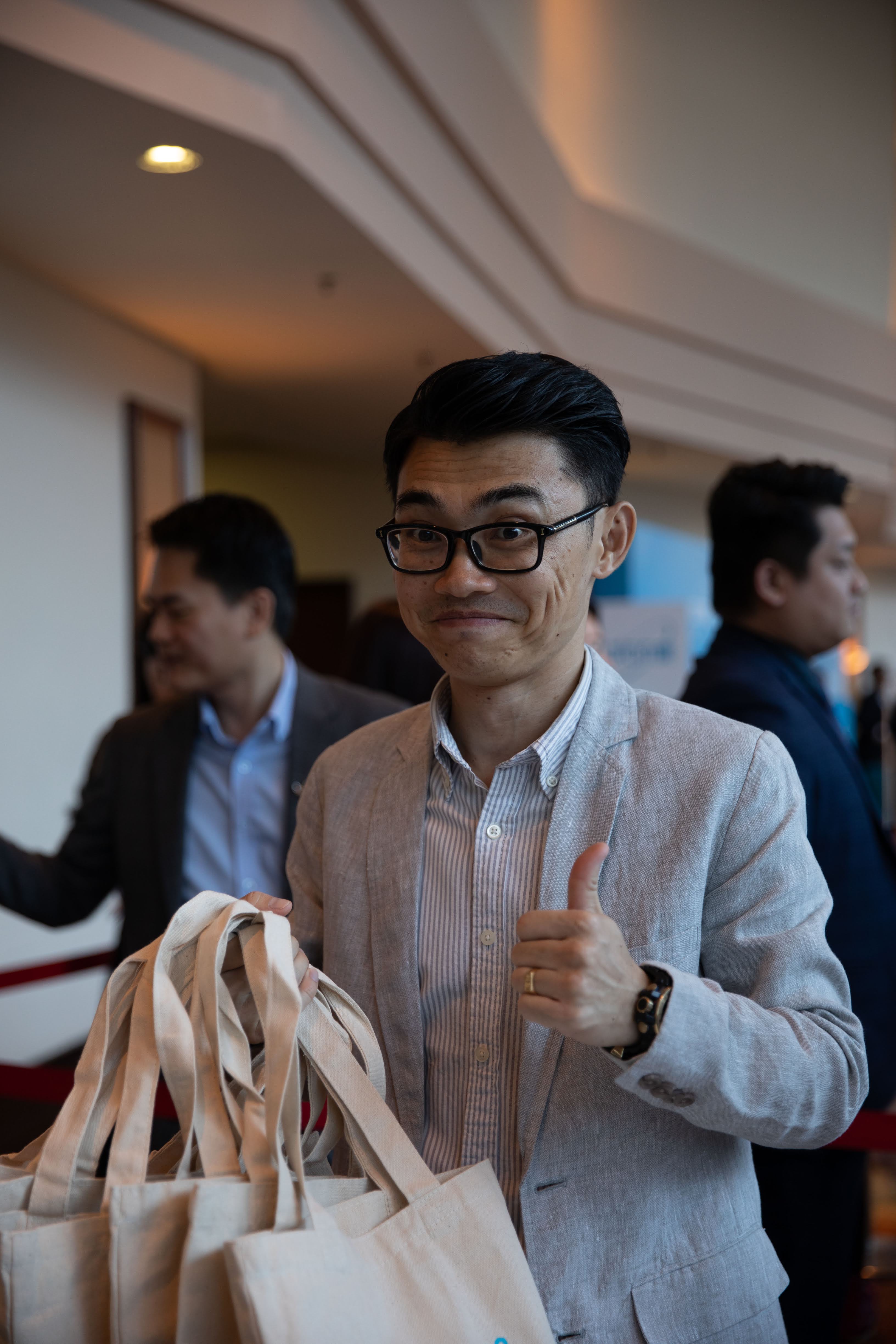 As like per last SA, Our "Atomy Rewards" counter is the most visited place among the members.
This time with more challenging and creative activities. We can say that all Atomians are so sporting.
They do the challenge that has been set together with full of spirit.
与上次一样,我们的 "Atomy Rewards" 柜台是会员的焦点。 这一次带来了更激动人心和充满创意的挑战。
我们可以说所有的Atomians都是如此积极参与。
Seperti pada SA yang lepas, kaunter "Atomy Rewards tetap menjadi tumpuan para ahli SA.
Kali ini dengan cabaran yang lebih menarik dan lebih kreatif. Ternyata, para Atomian sungguh
"sporting". Mereka bersama-sama melakukan cabaran yang telah ditetapkan dengan penuh
semangat.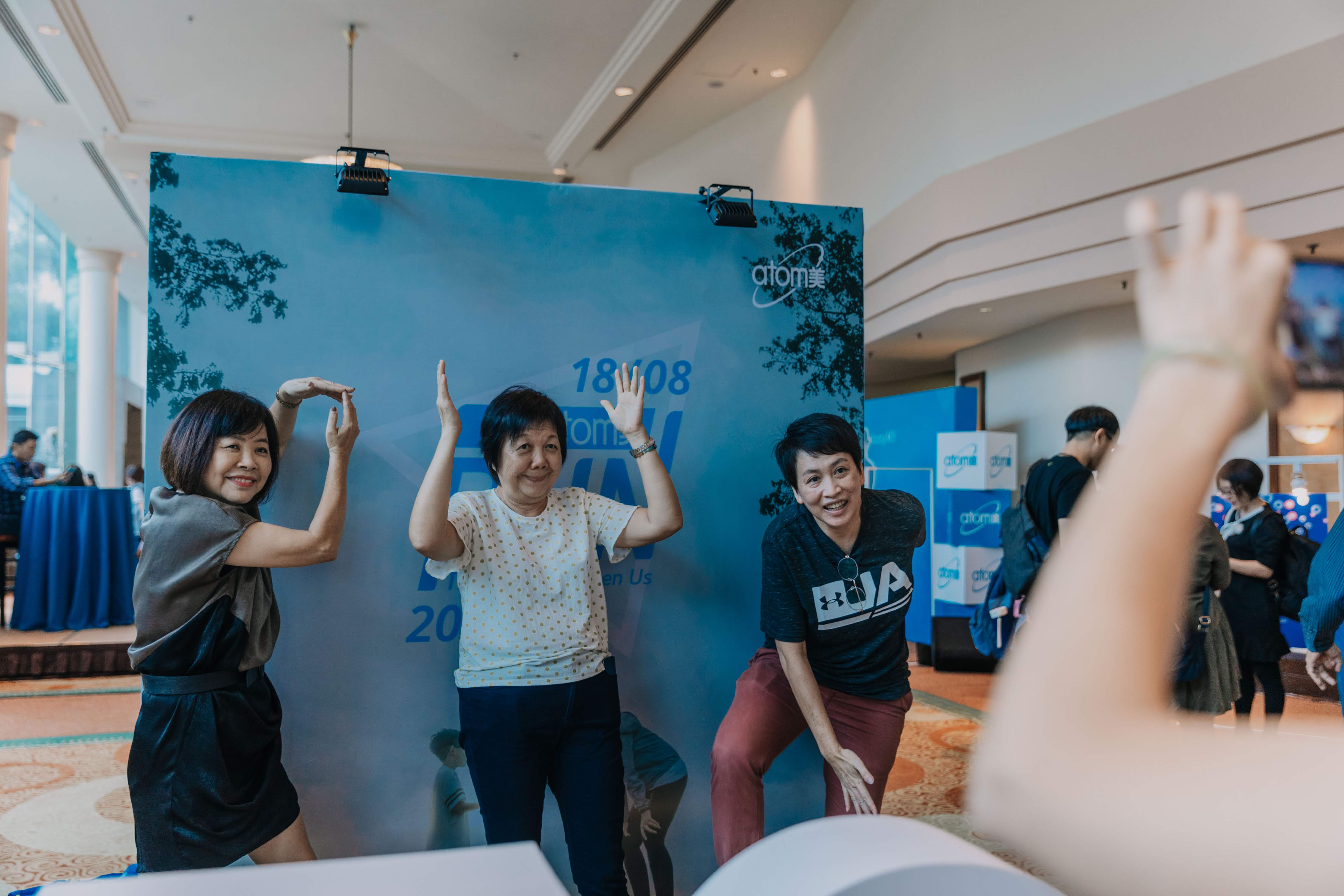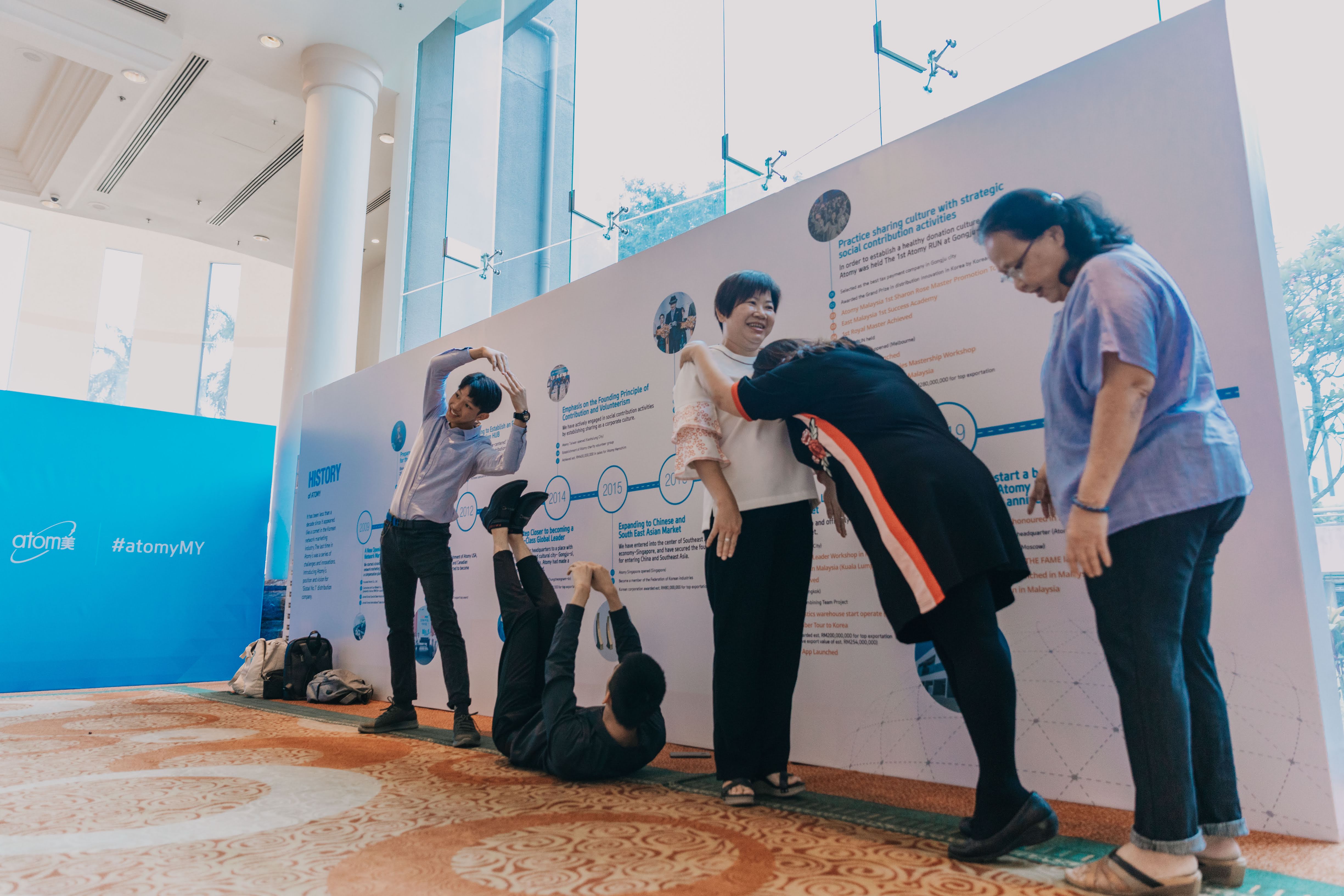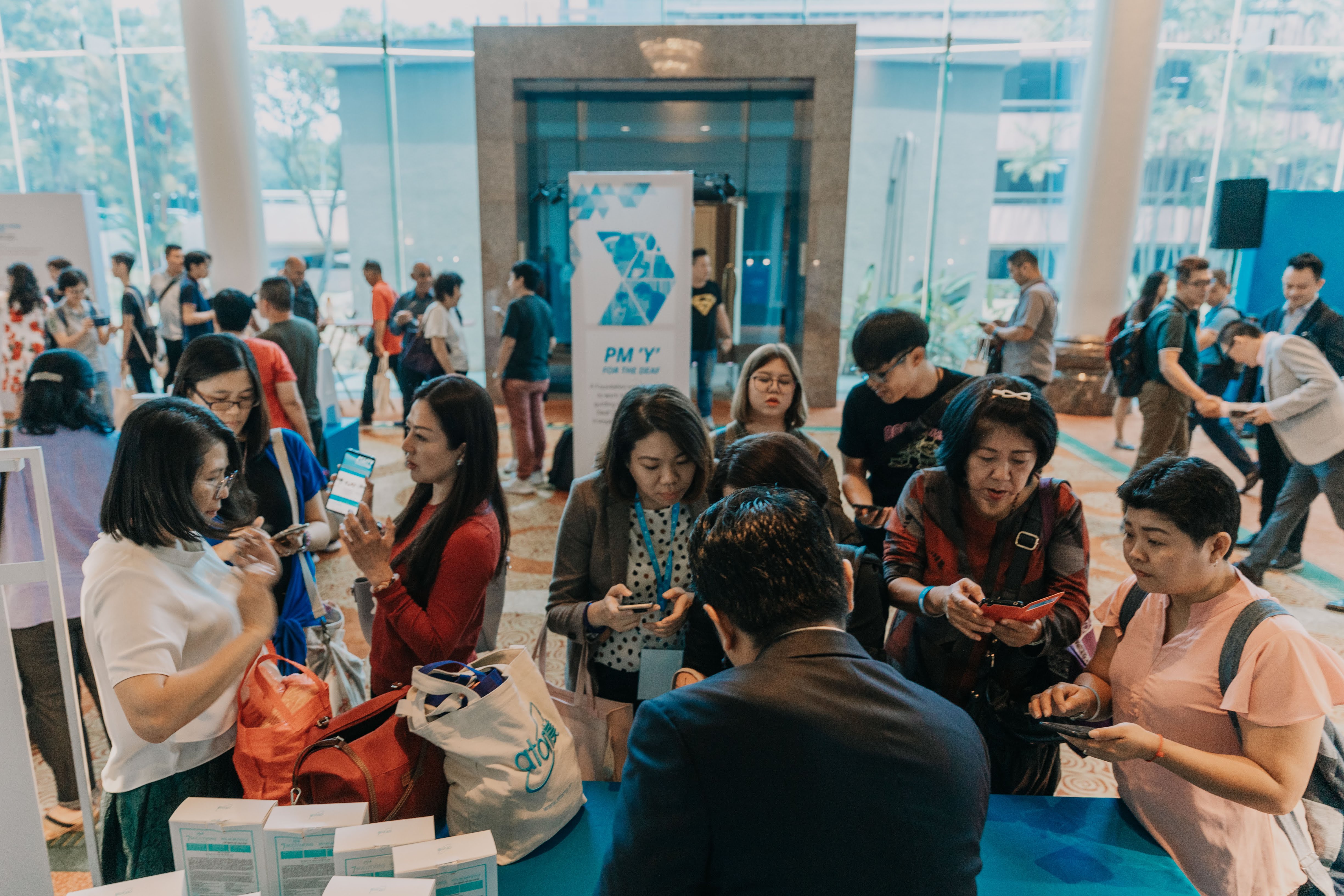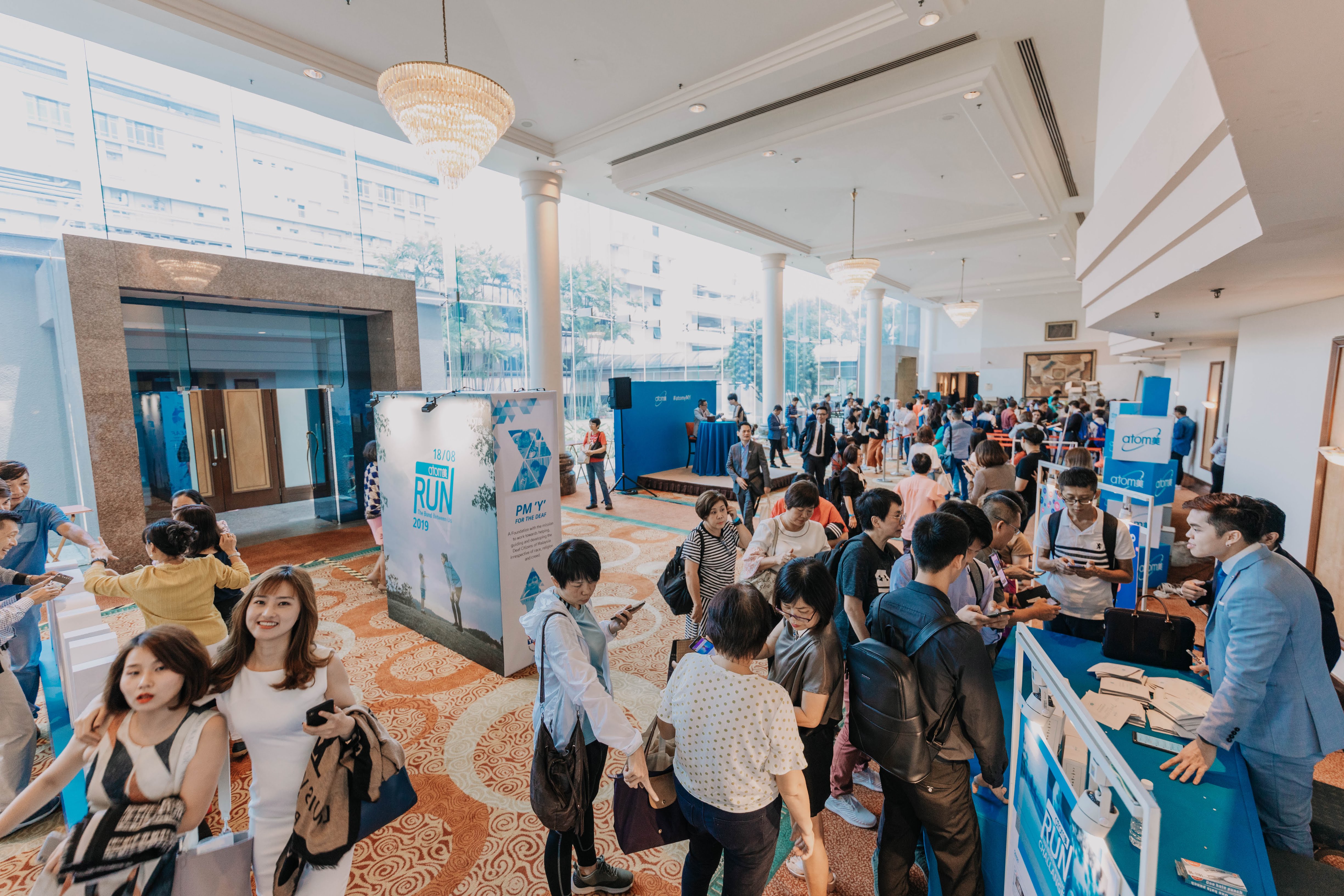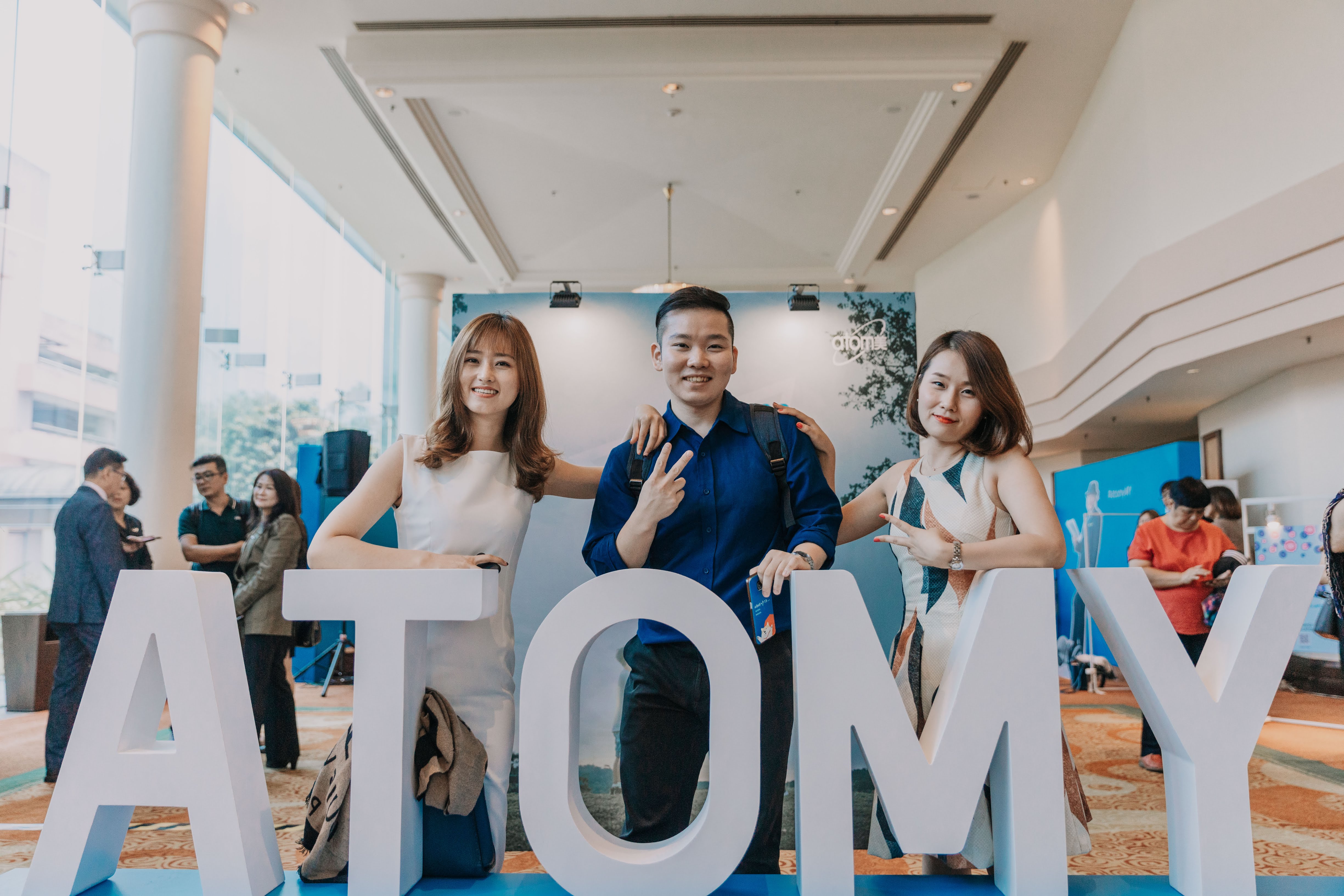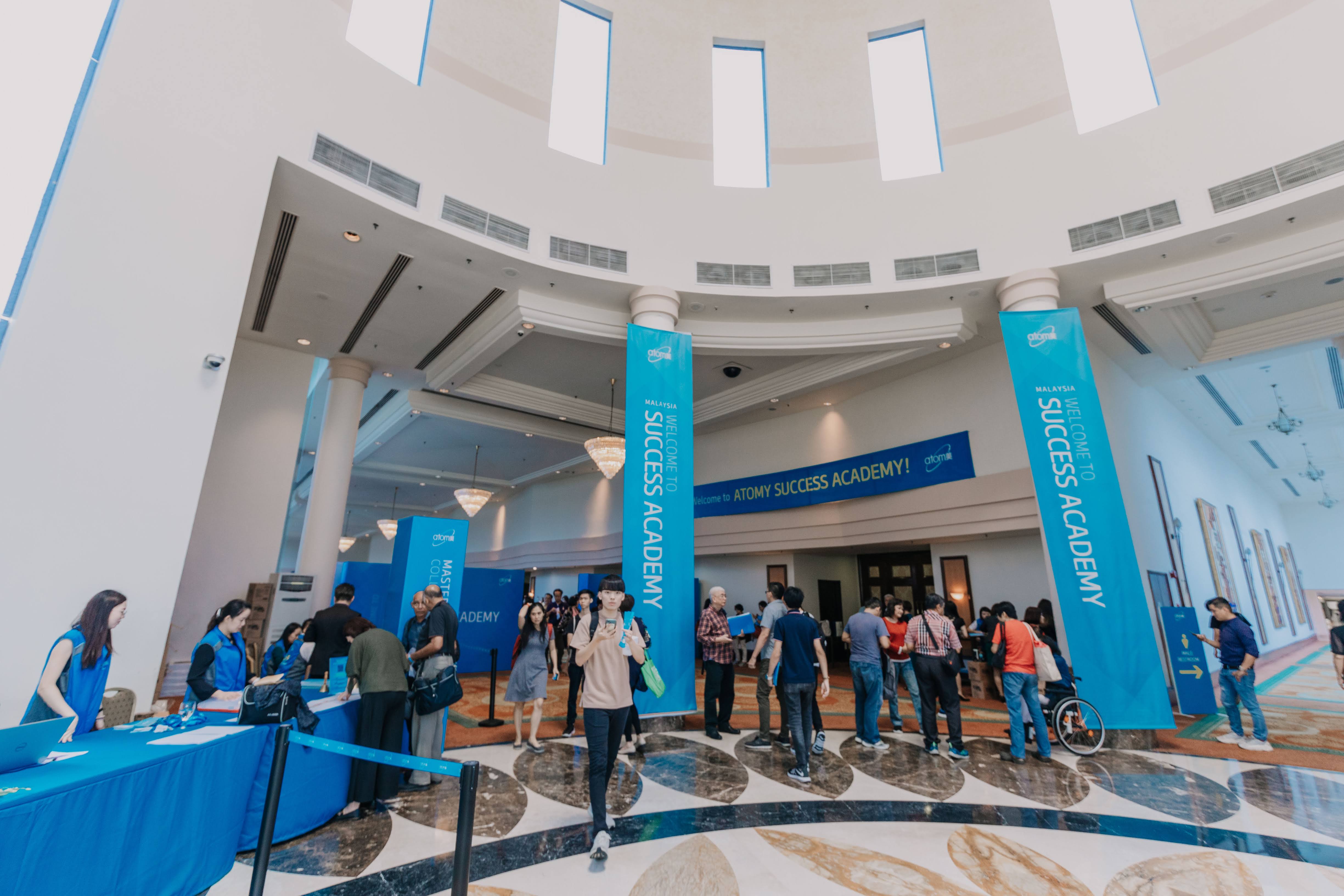 AUG product demo conducted by our Diamond Master, Ms. Zoeys Chen . This demo also Live at
Atomy Malaysia Official Facebook page for those who not around the SA. The theme of the product
demo is "sporty make up"
由我们的钻石大师Zoeys Chen示范的产品演示 。 此演示在Atomy Malaysia官方脸书页面上播放, 这次的产品主题是"运动彩妆"
Produk demo Ogos ini telah disempurnakan oleh Ms. Zoeys Chen, Diamond Master. Demo ini juga
dibuat secara "LIVE" melalui Facebook Atomy Malaysia Official. Tema produk kali ini ialah "persolekan
sukan"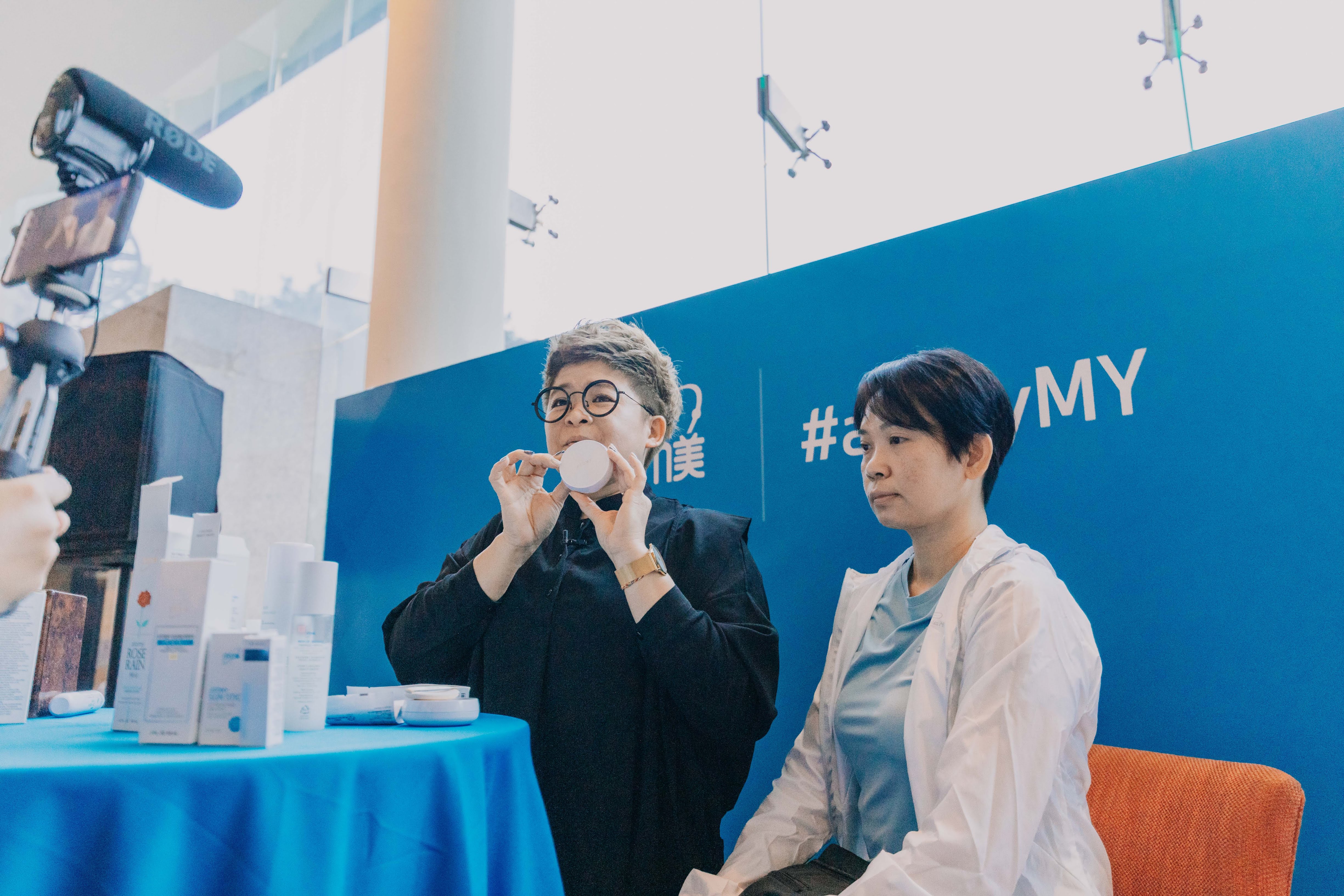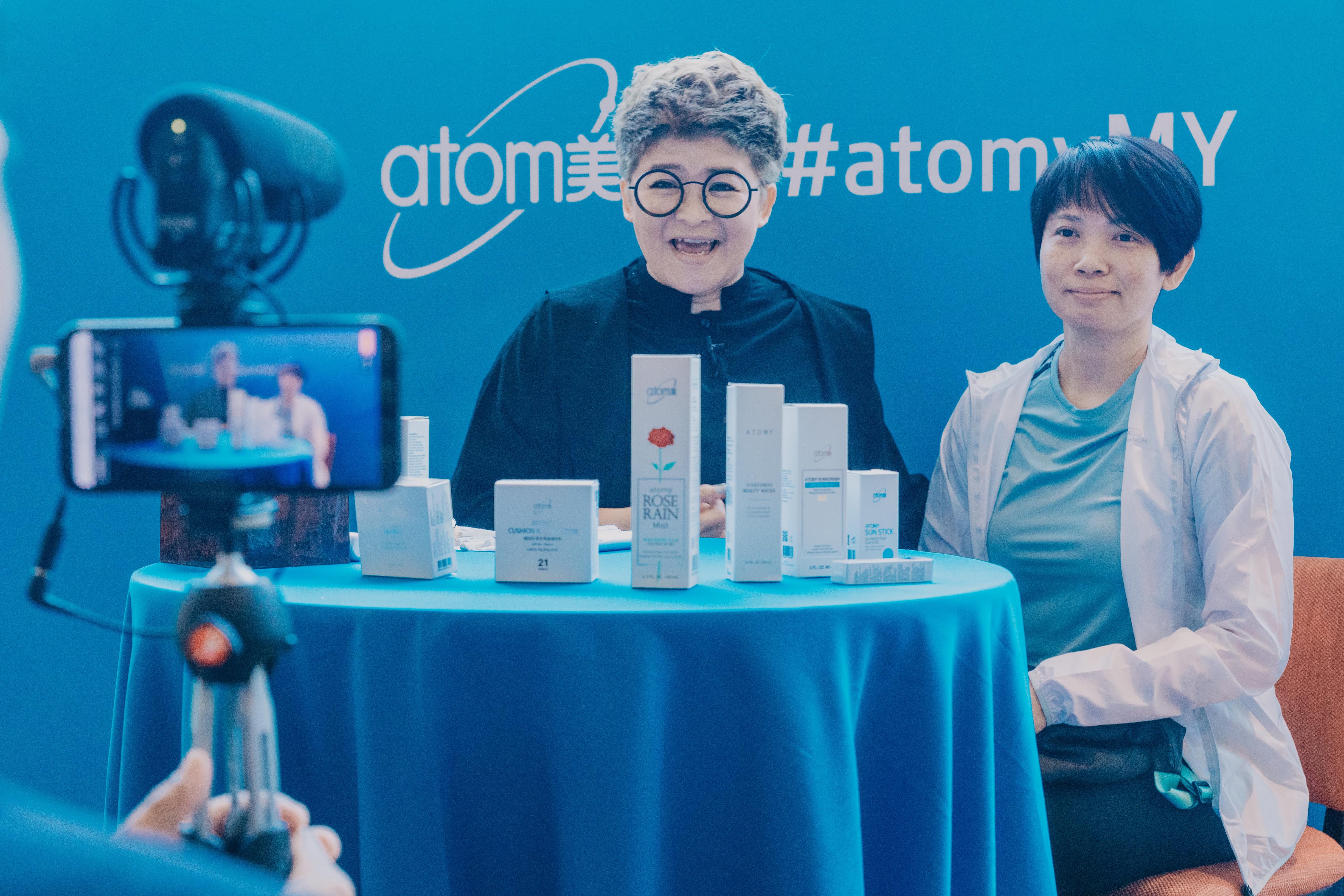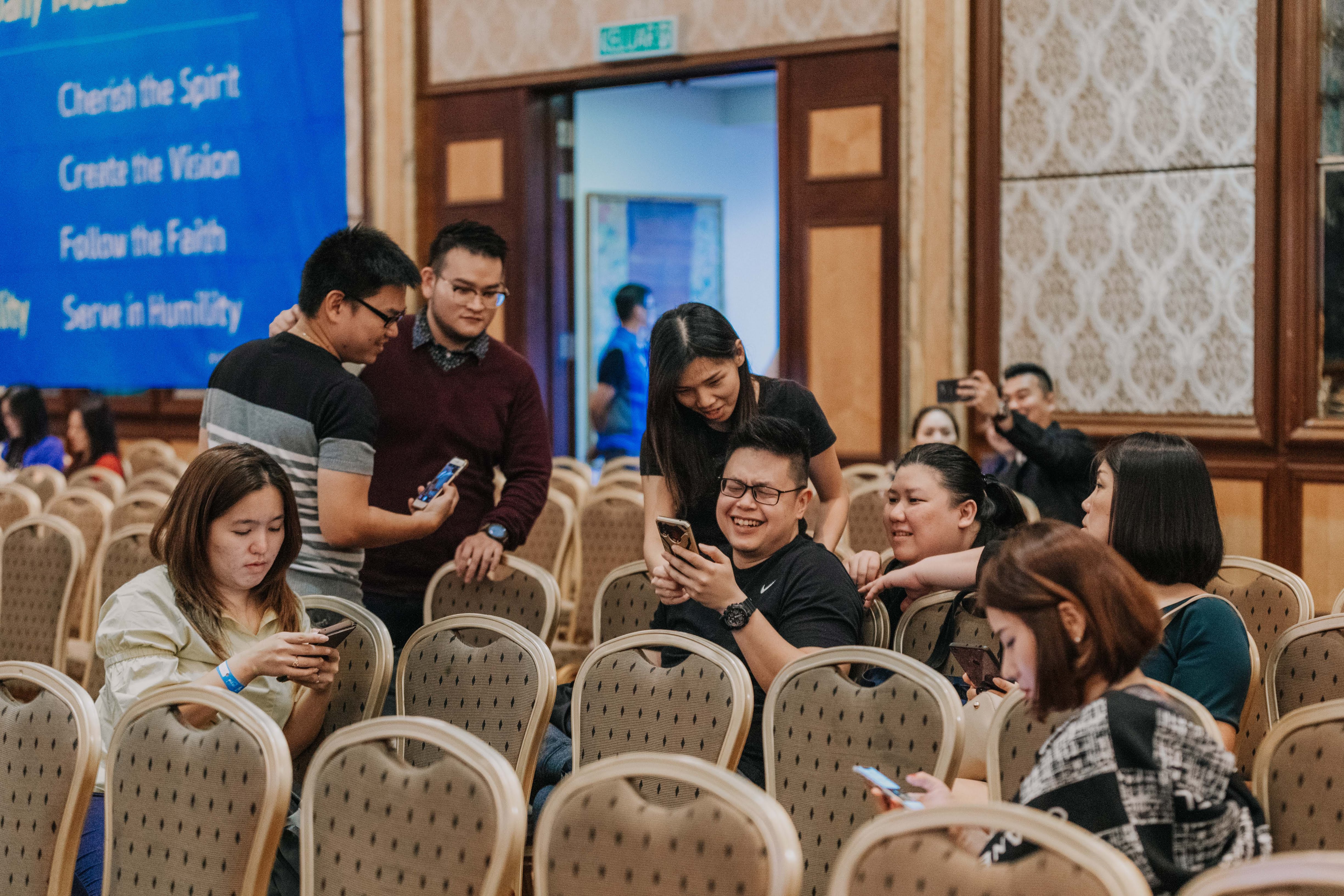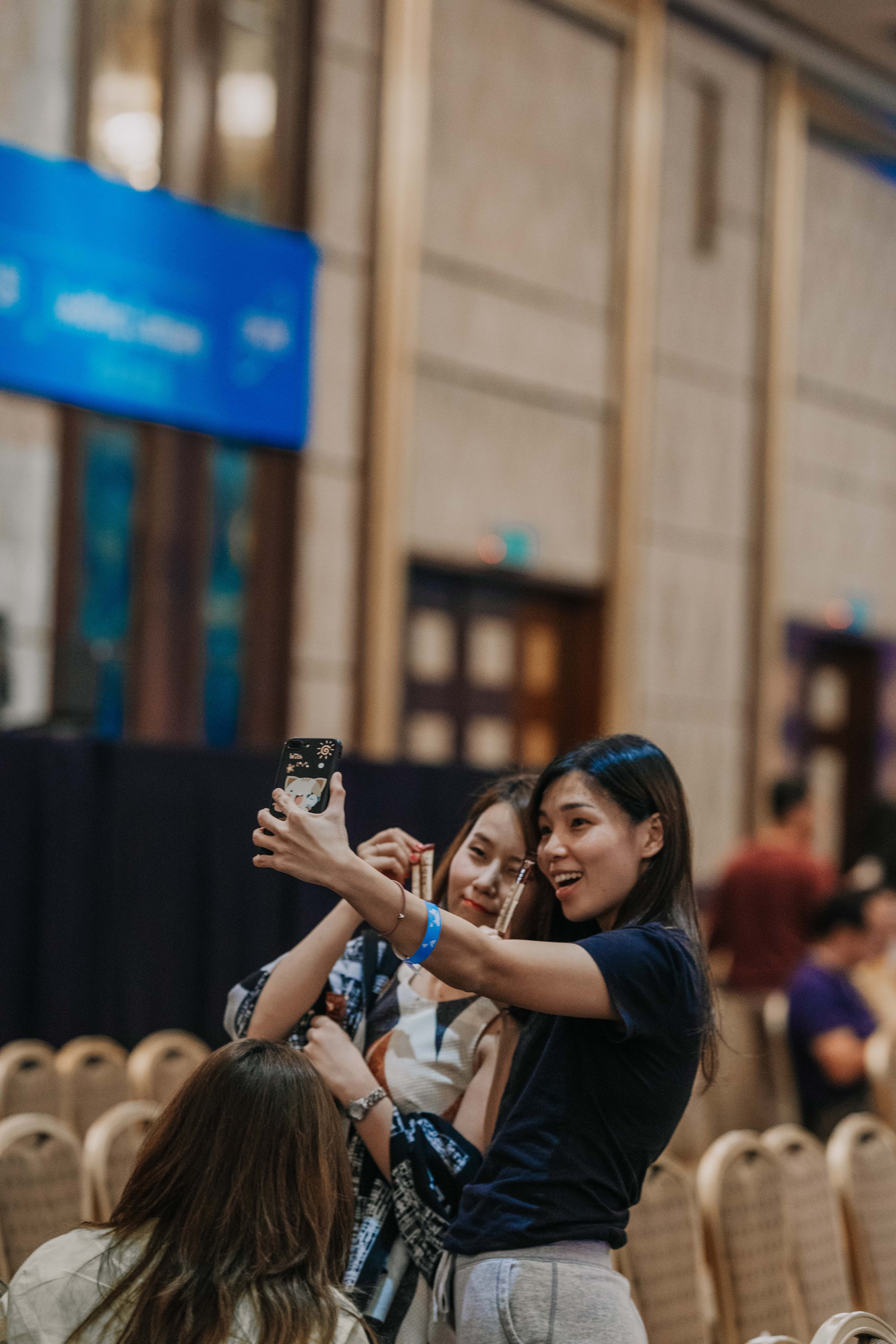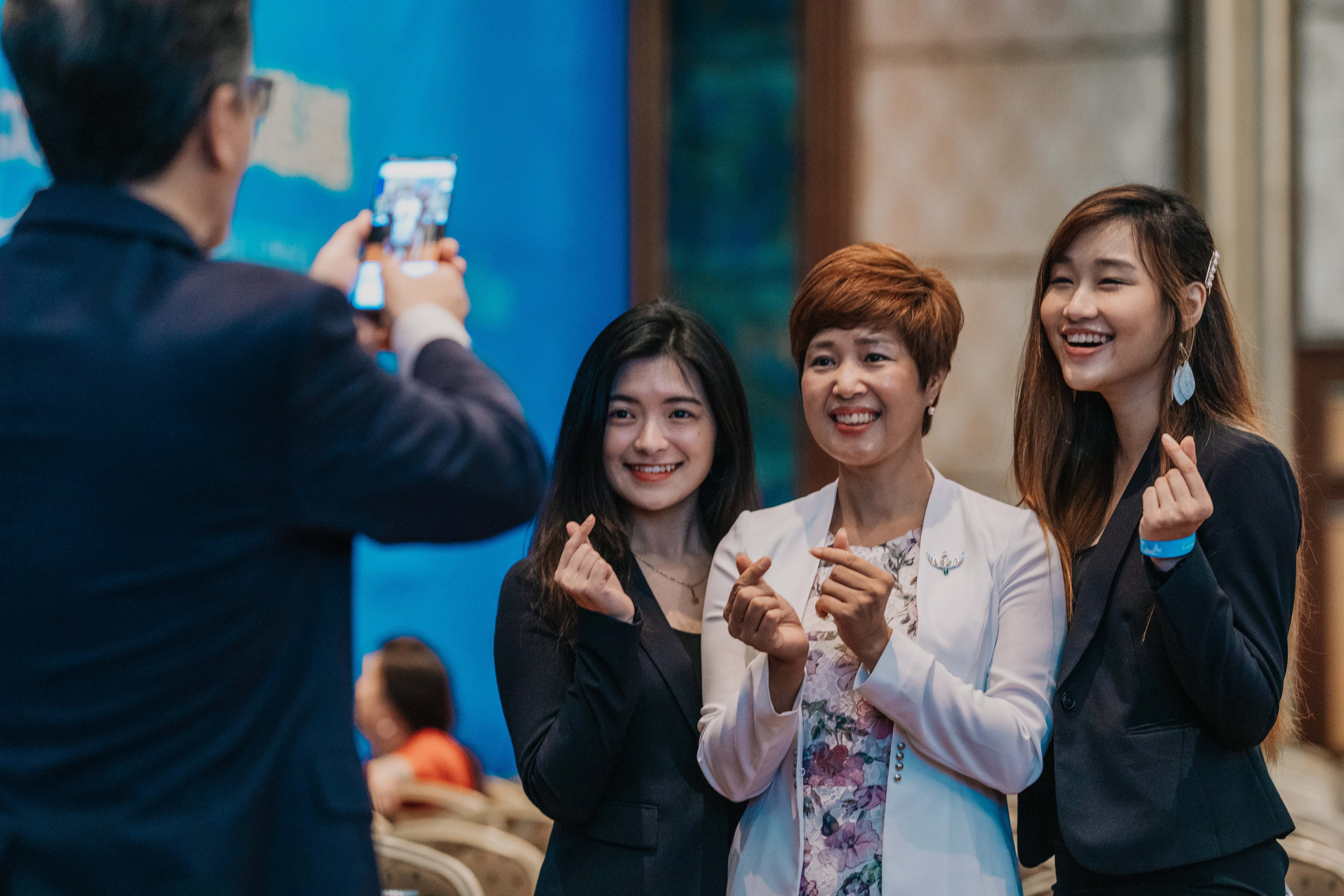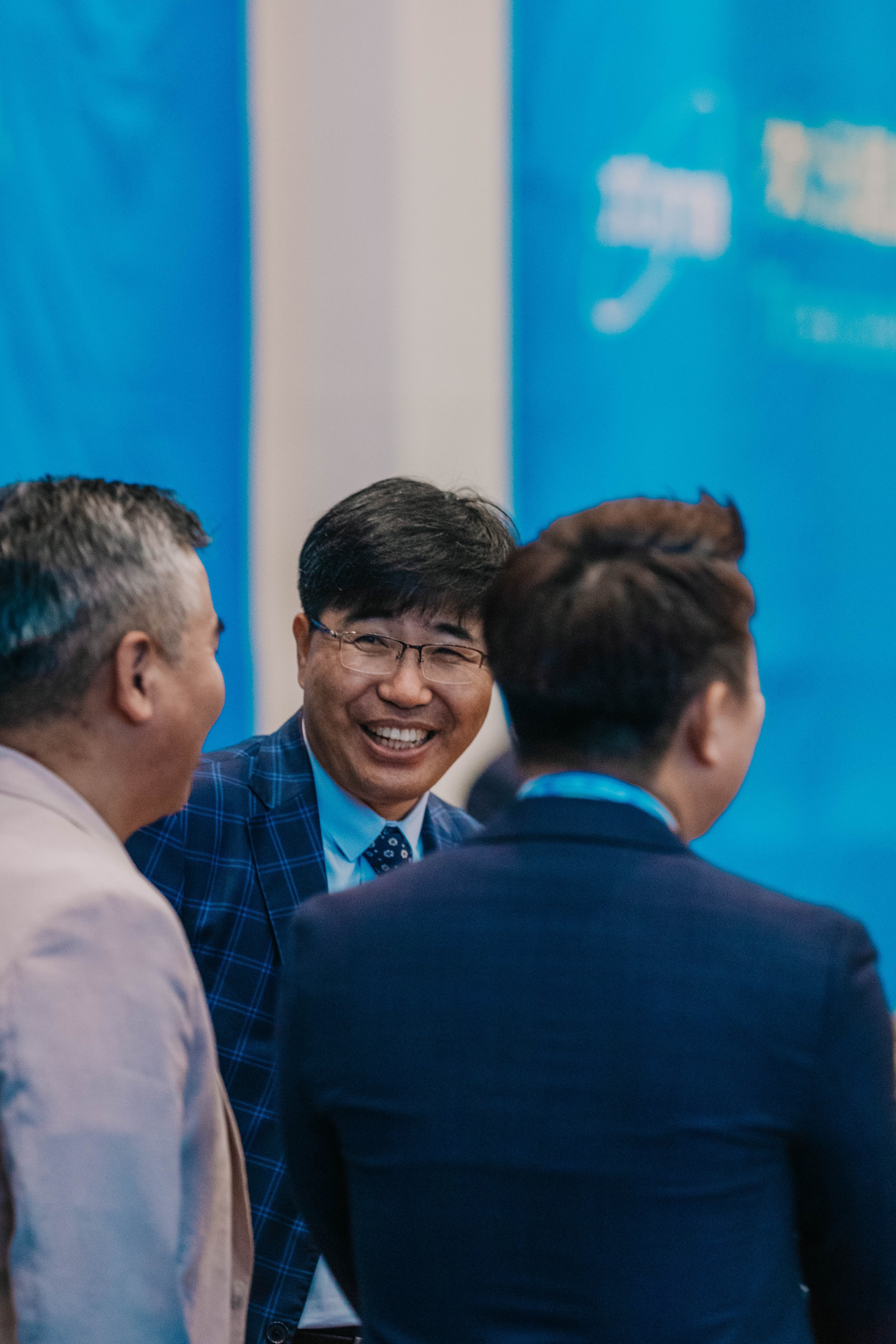 Emcee | 司仪|
Pengacara
-
Monica Chin (Sales Master) & Lai Kin Fye (Diamond Master)
COMPANY MOTTO & OATH
Reading of Oath by member's representative | 会员代表宣誓 |
Ikrar Akuan Sumpah oleh wakil ahli
-
Teow Joo Heng, Sharon-Rose Master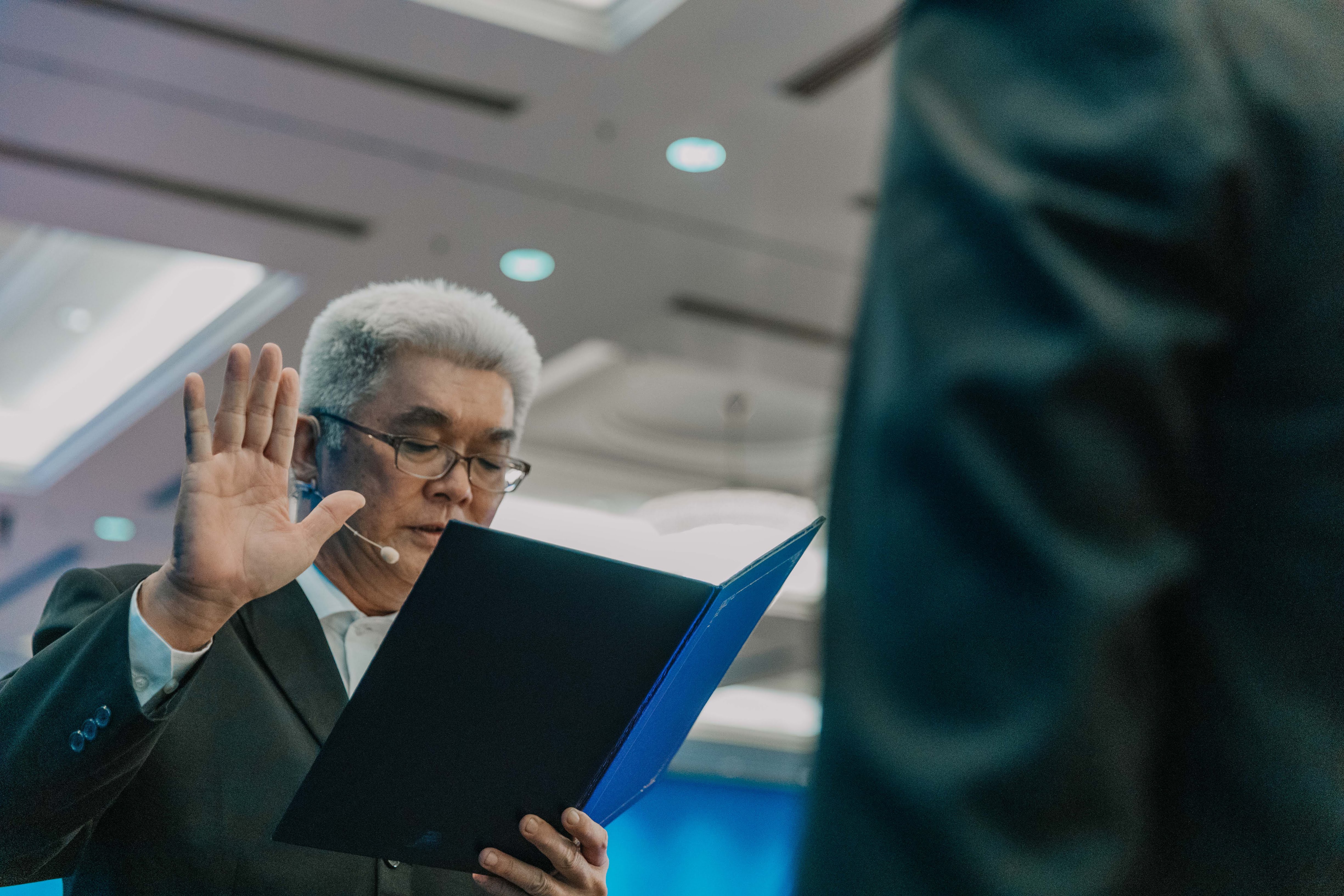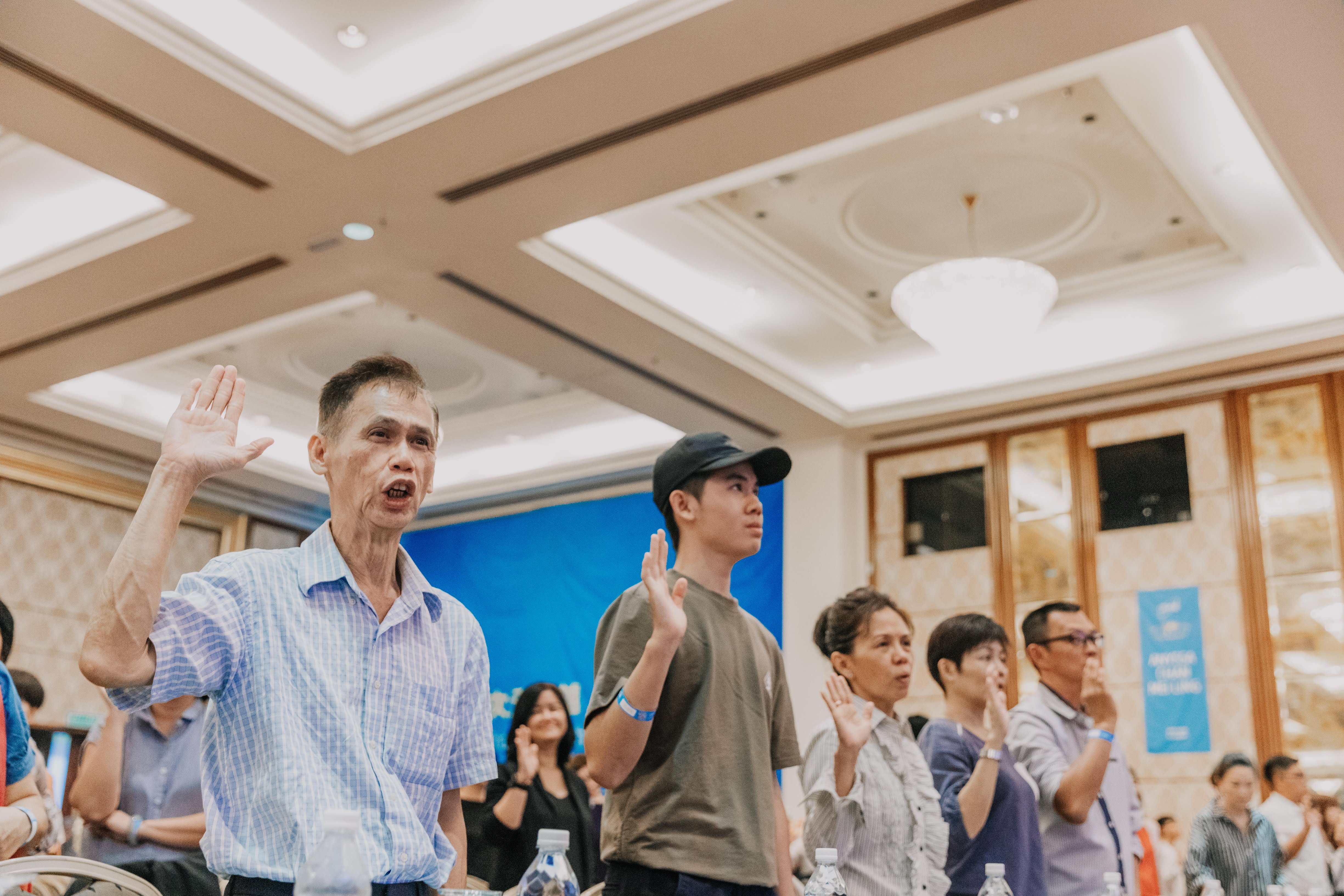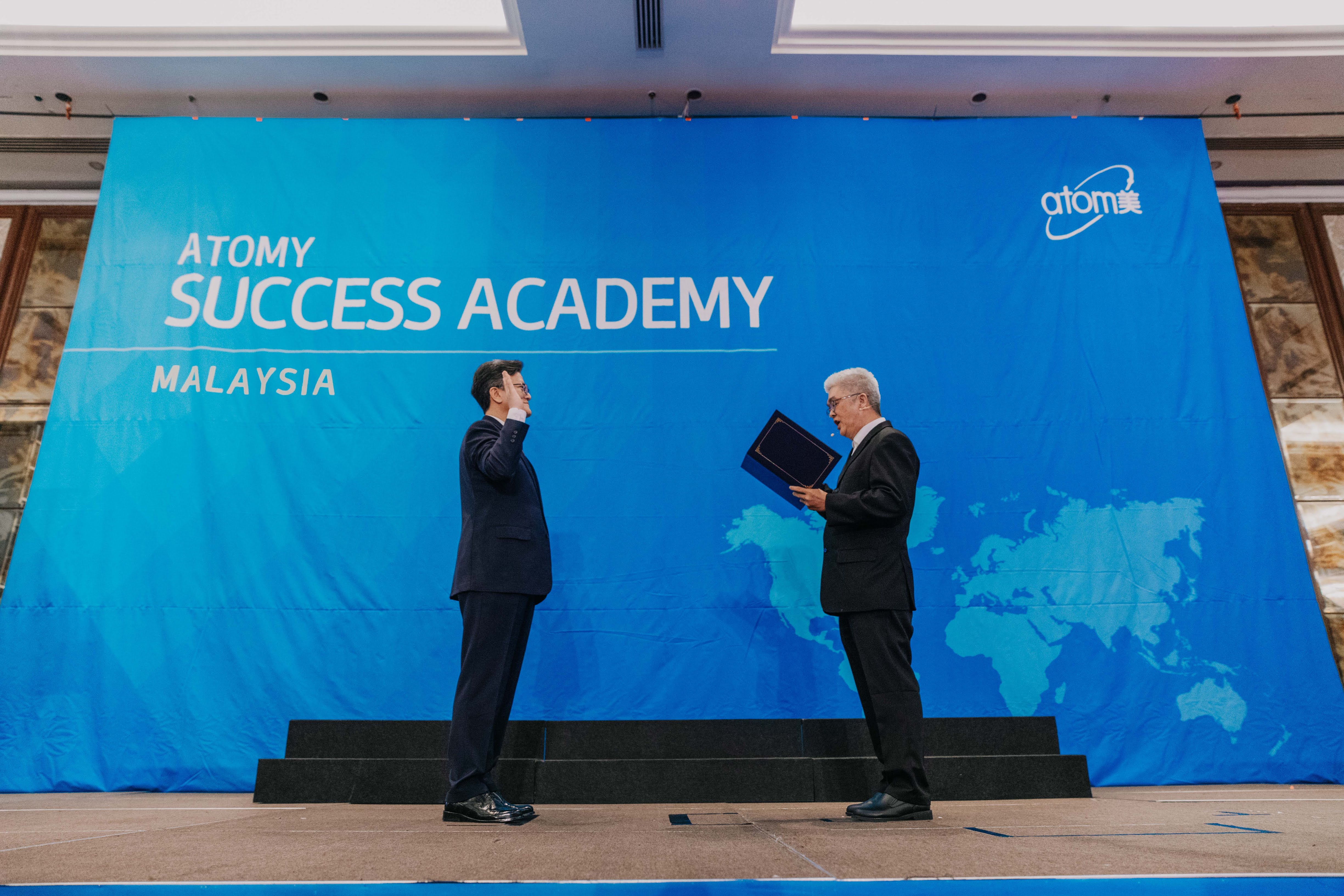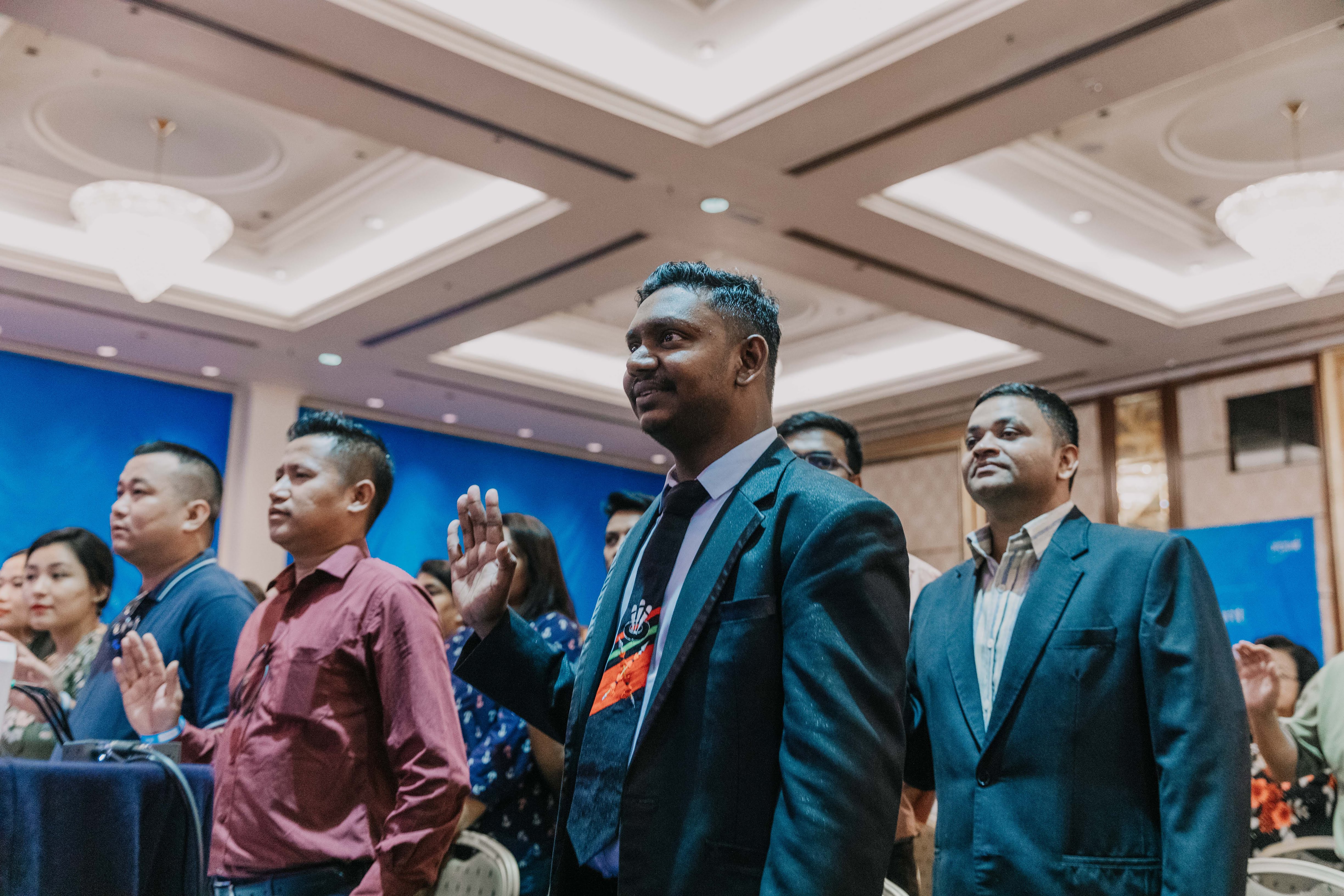 Reciting the Company's Motto to start our SA, Aja! Aja! Aja!
成功学院正式开始, 大家一起喊社训。
Laungan Motto Syarikat sebagai upacara pembukaan SA, Aja! Aja! Aja!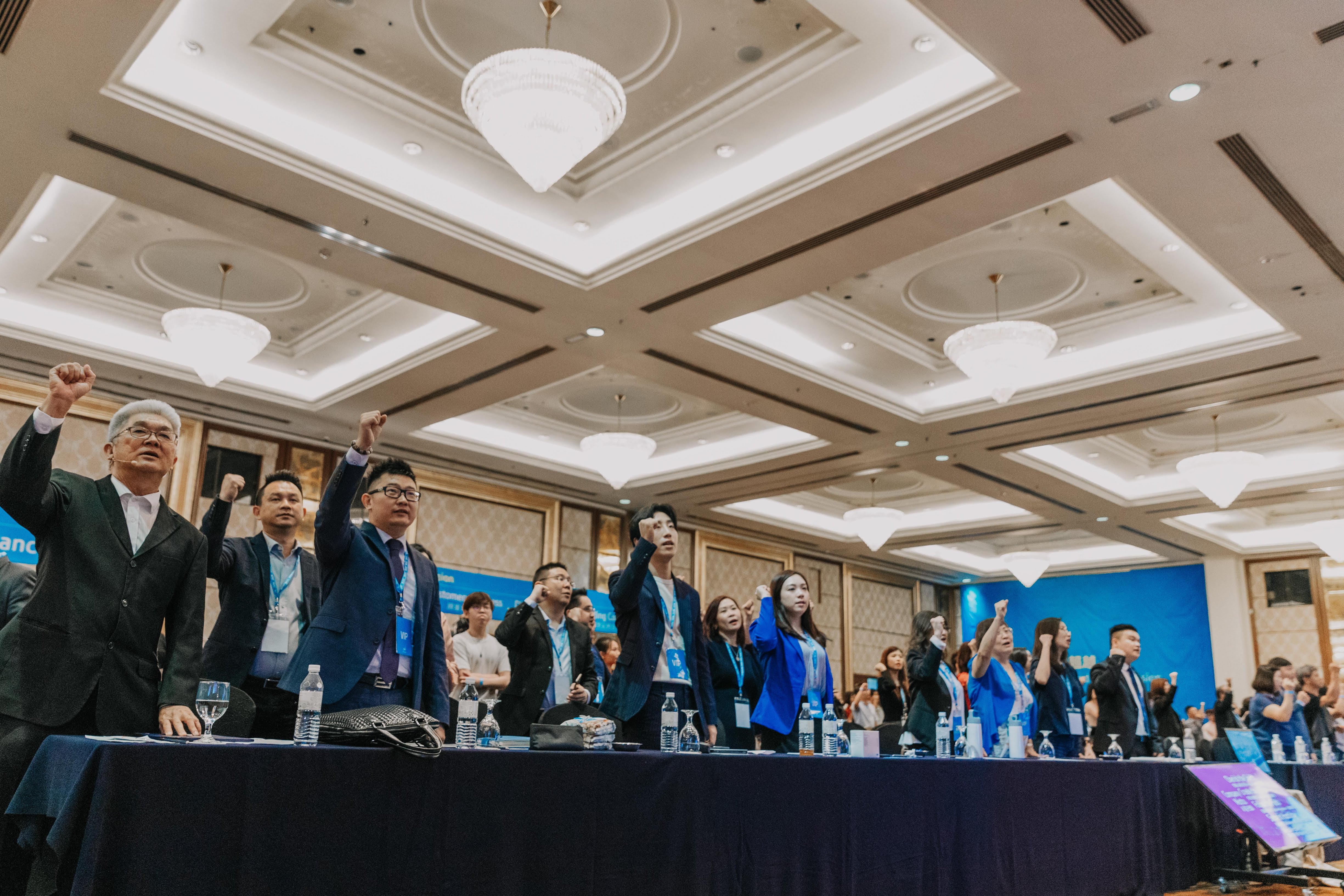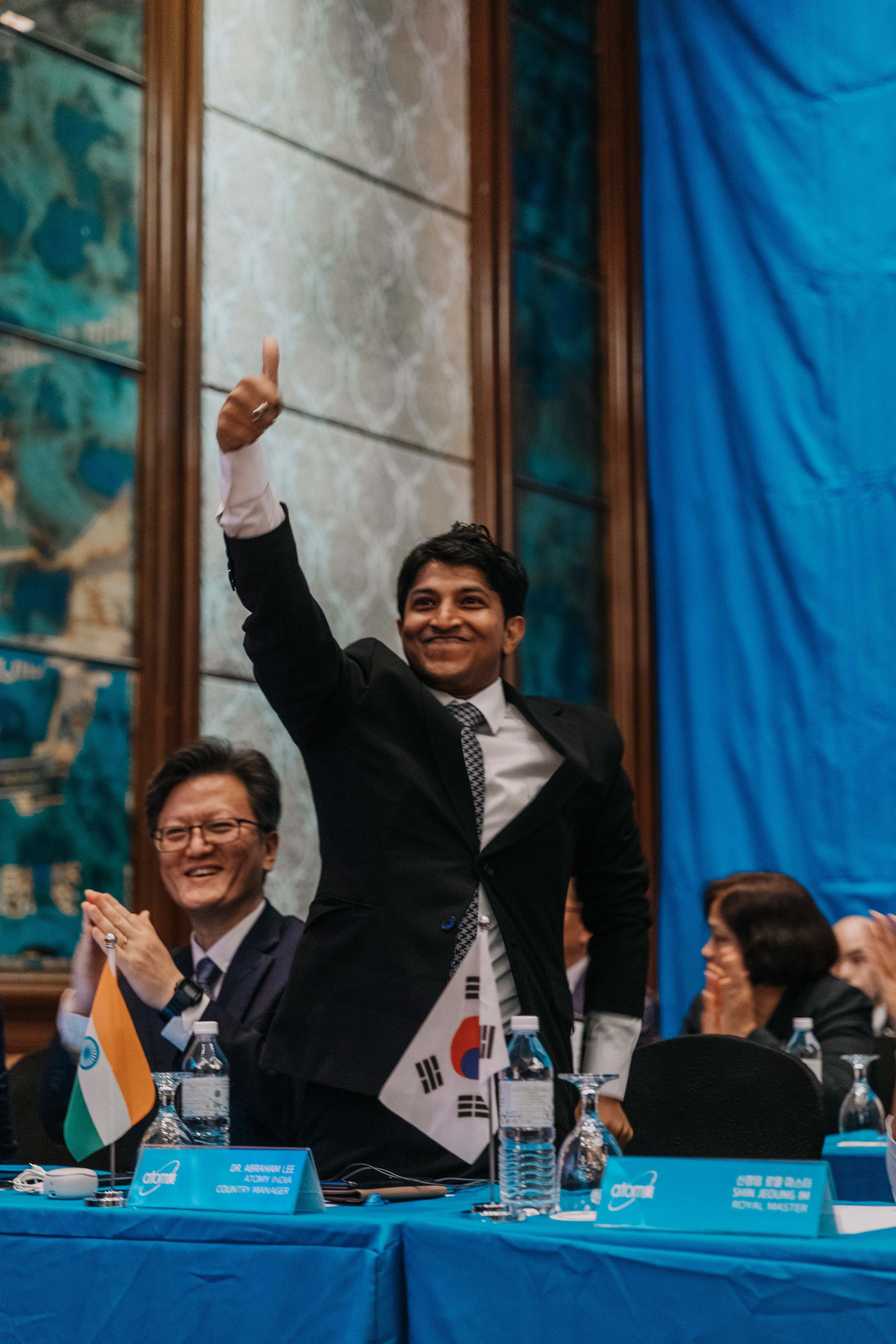 Atomy India Country Manager 印度艾多美总经理 , Dr Abraham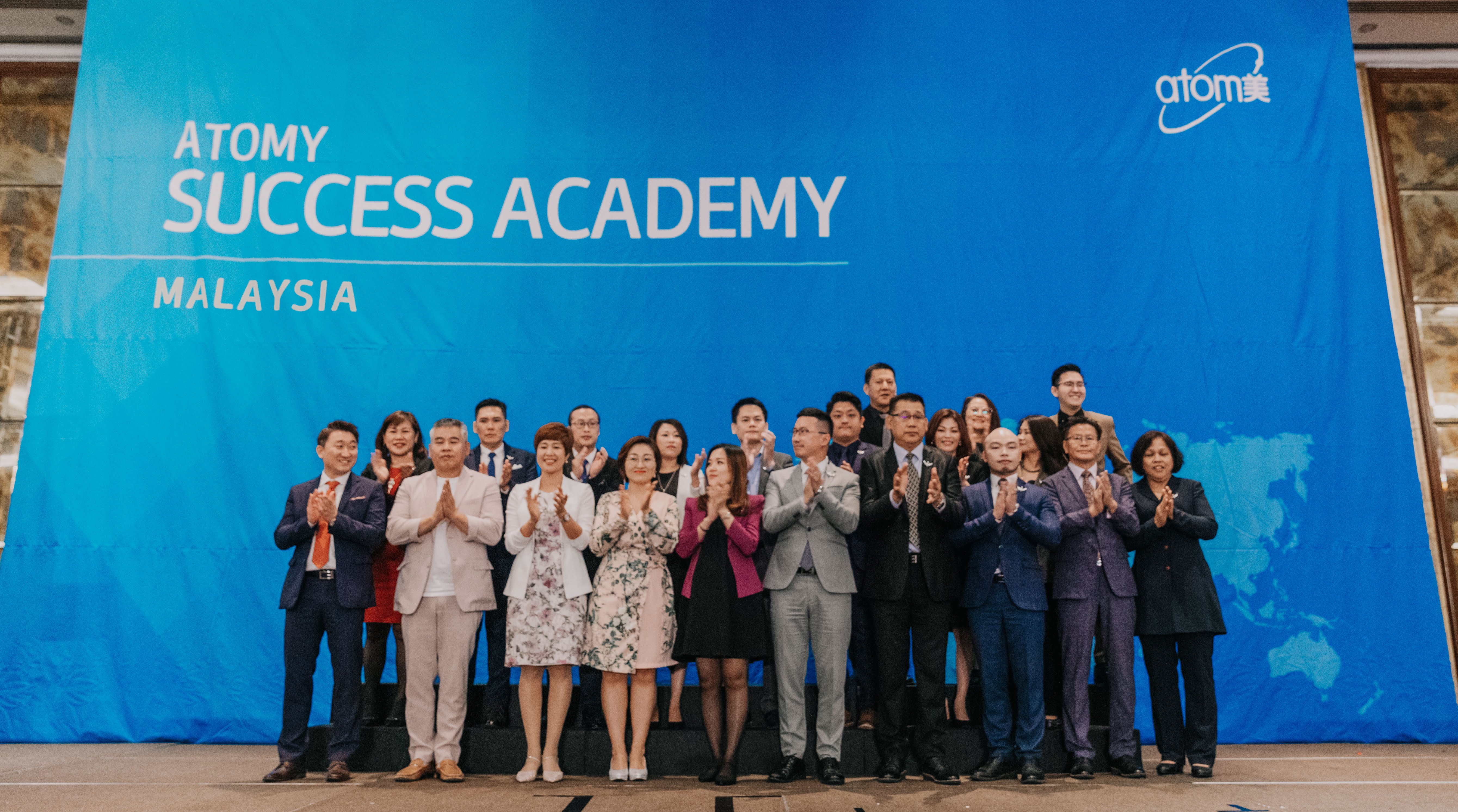 Introduction of Club Leaders | 介绍俱乐部领袖们 |
Pengenalan Para Pemimpin Kelab Atomy Malaysia
Greeting speech | 来自本地领袖的欢迎词 |
Kata-kata aluan daripada - Jadick Lai, Star Master 星光大师
@ Royal Leaders Club Member
皇家领袖俱乐部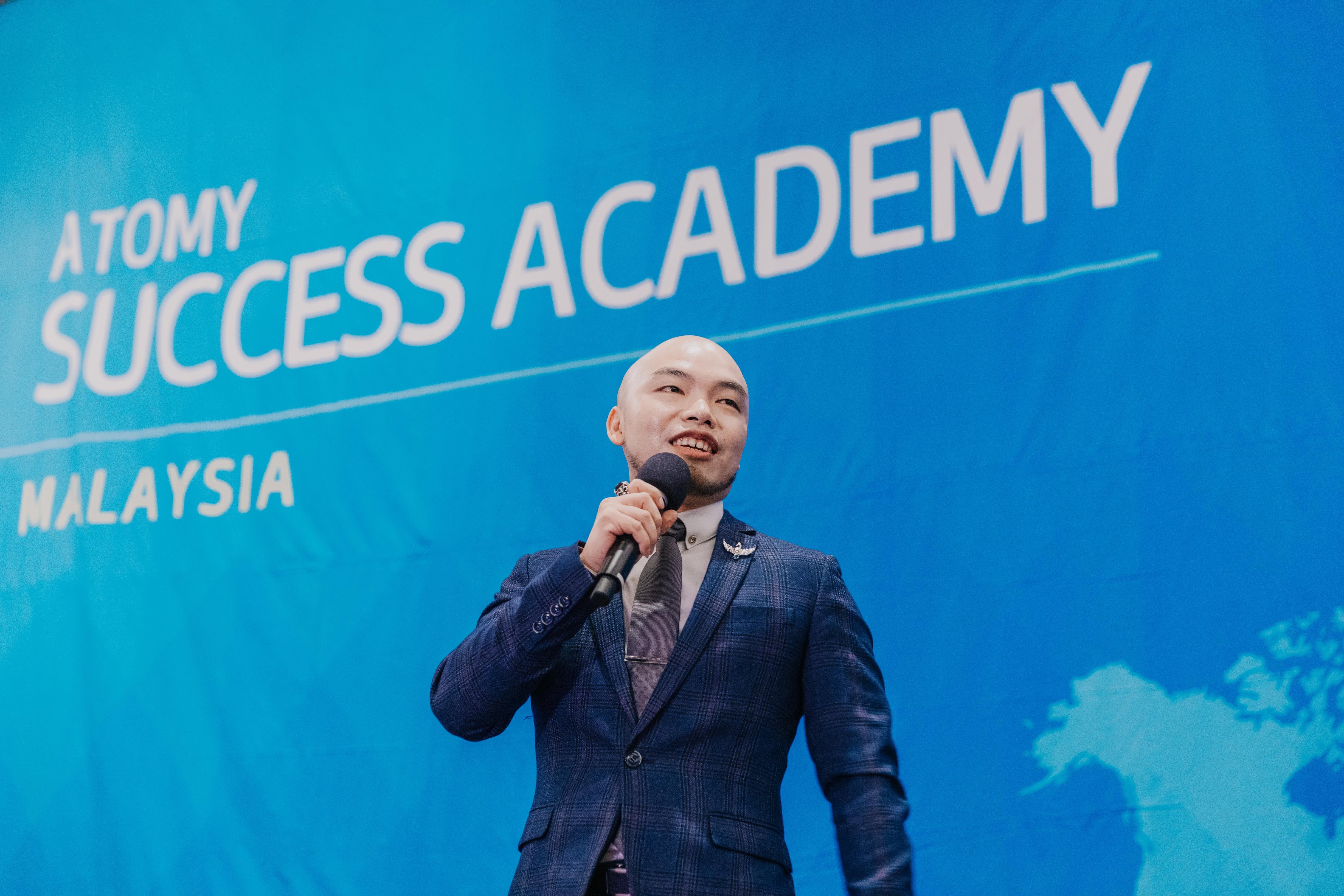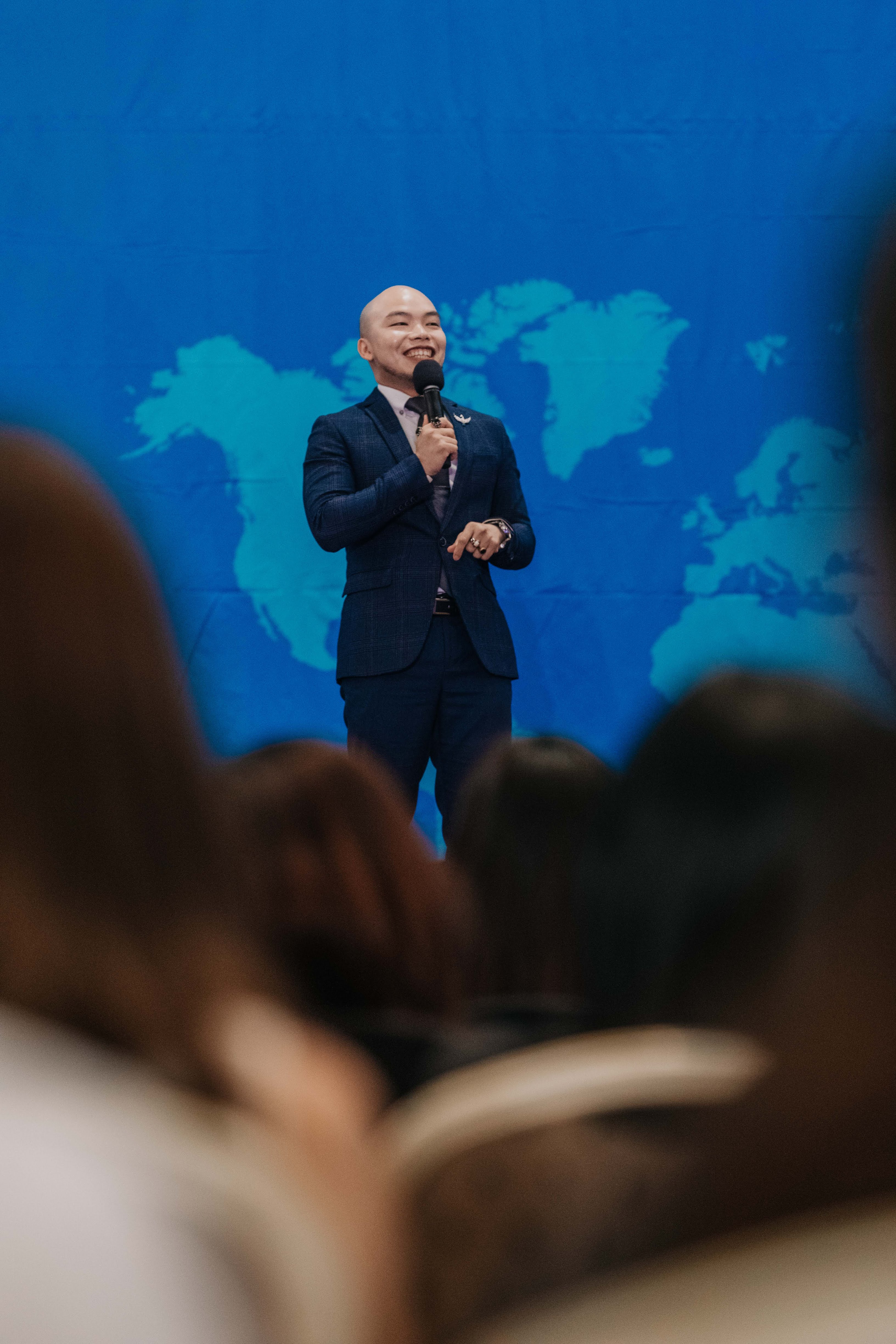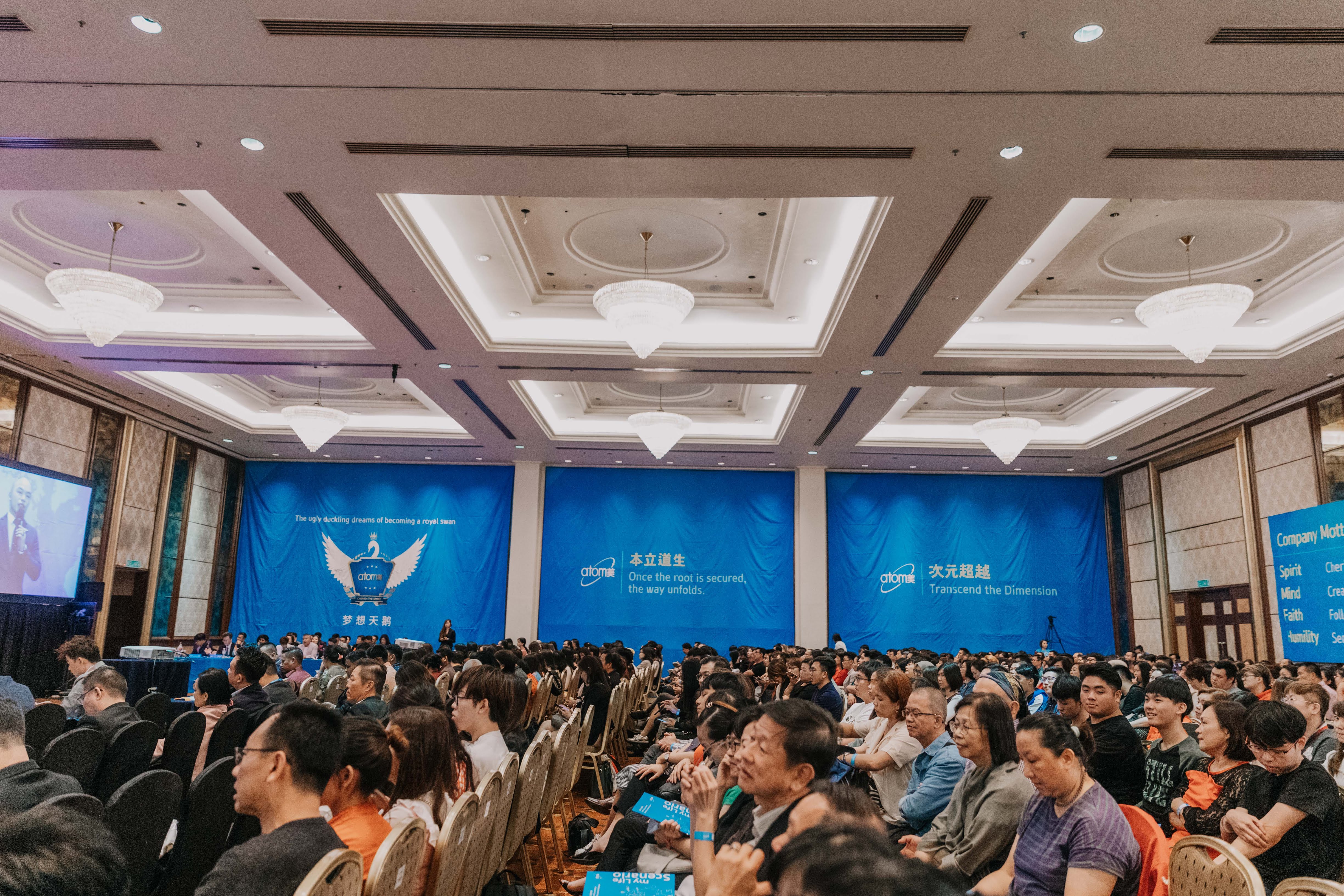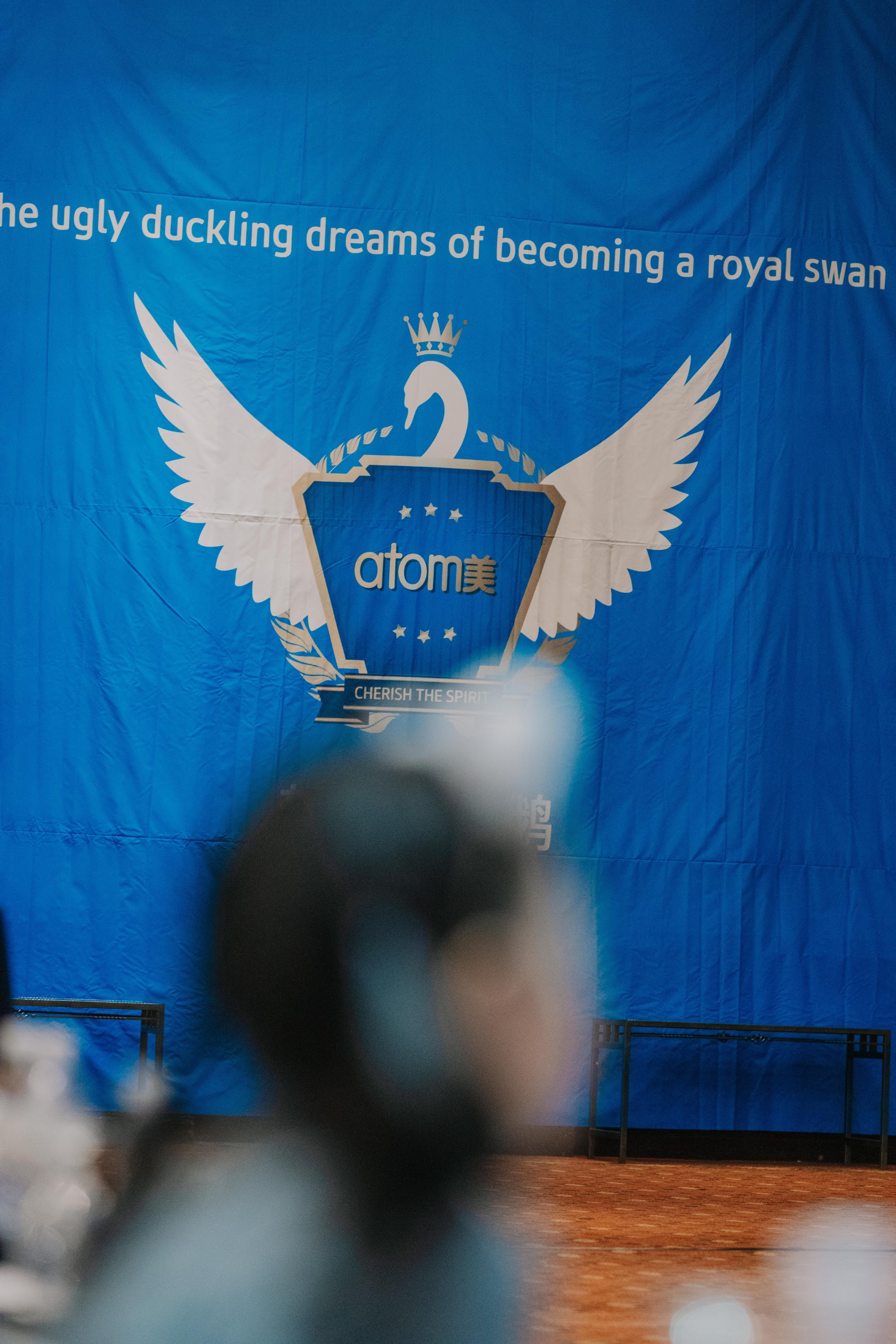 Company Introduction | 公司介绍 |
Pengenalan Syarikat
| -
Sem Yow, Diamond Master 钻石大师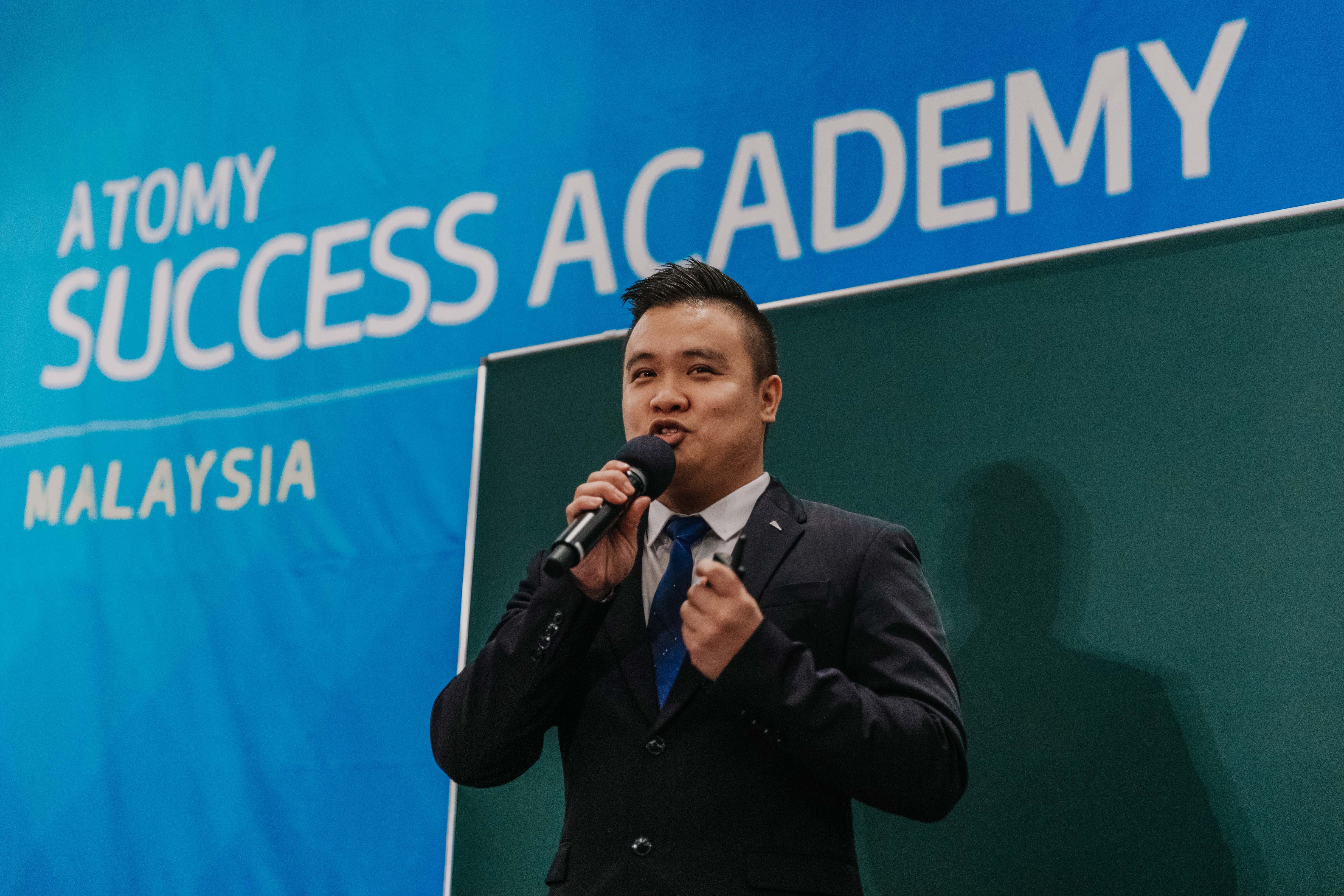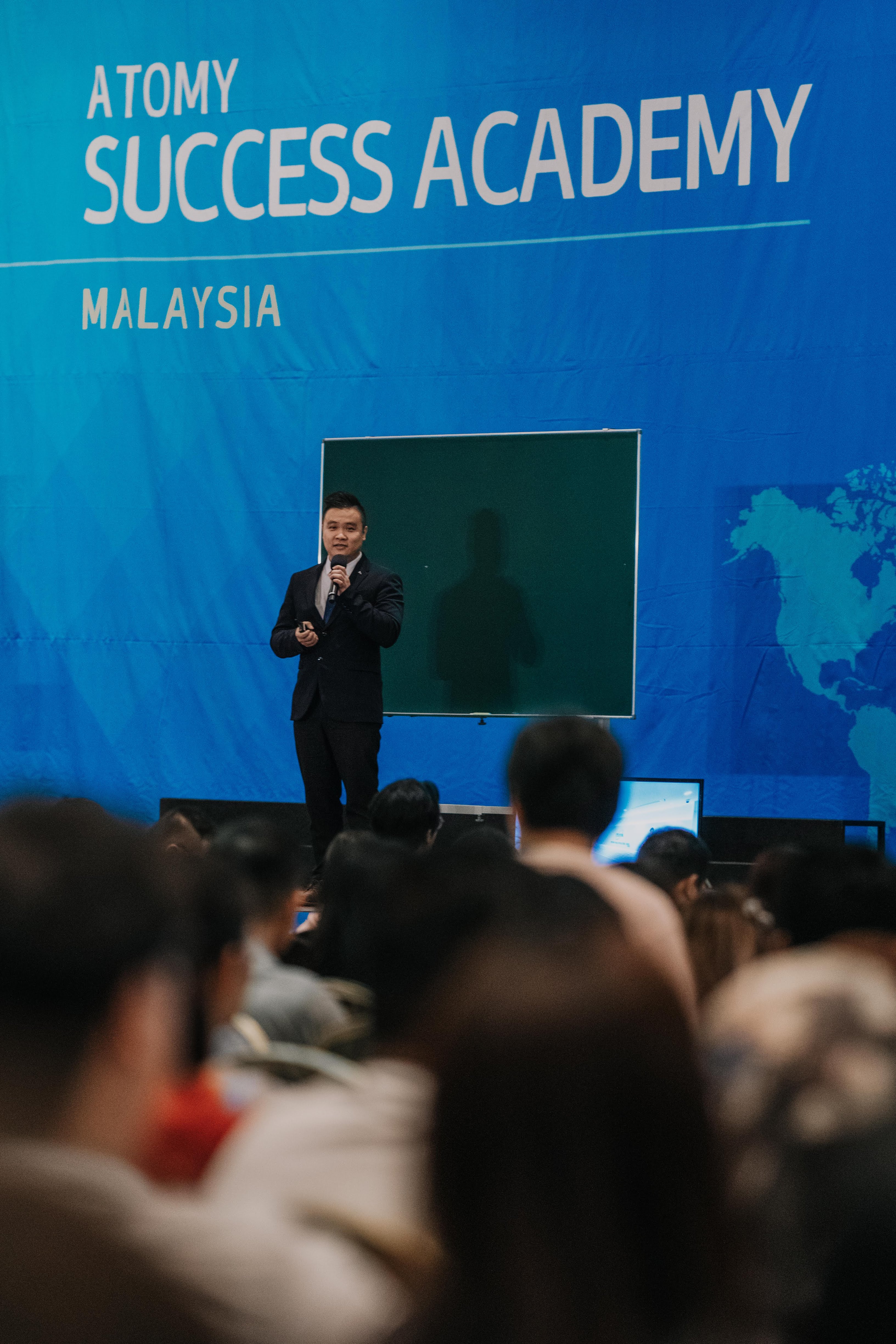 Product Introduction by | 产品介绍 |
Pengenalan Produk Oleh
:
Meina Chua,Star Master 星光大师
@ Leaders Club Member 领袖俱乐部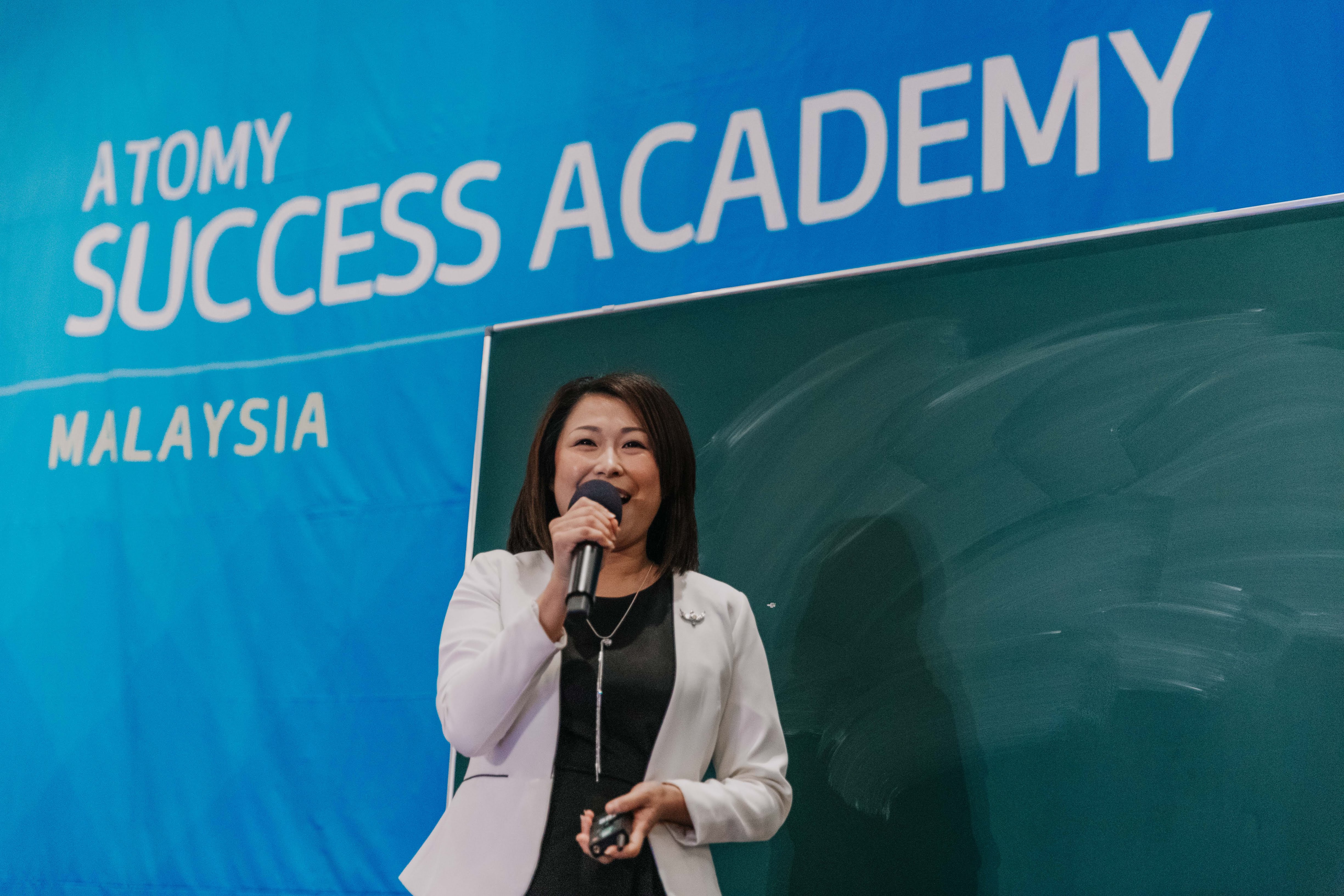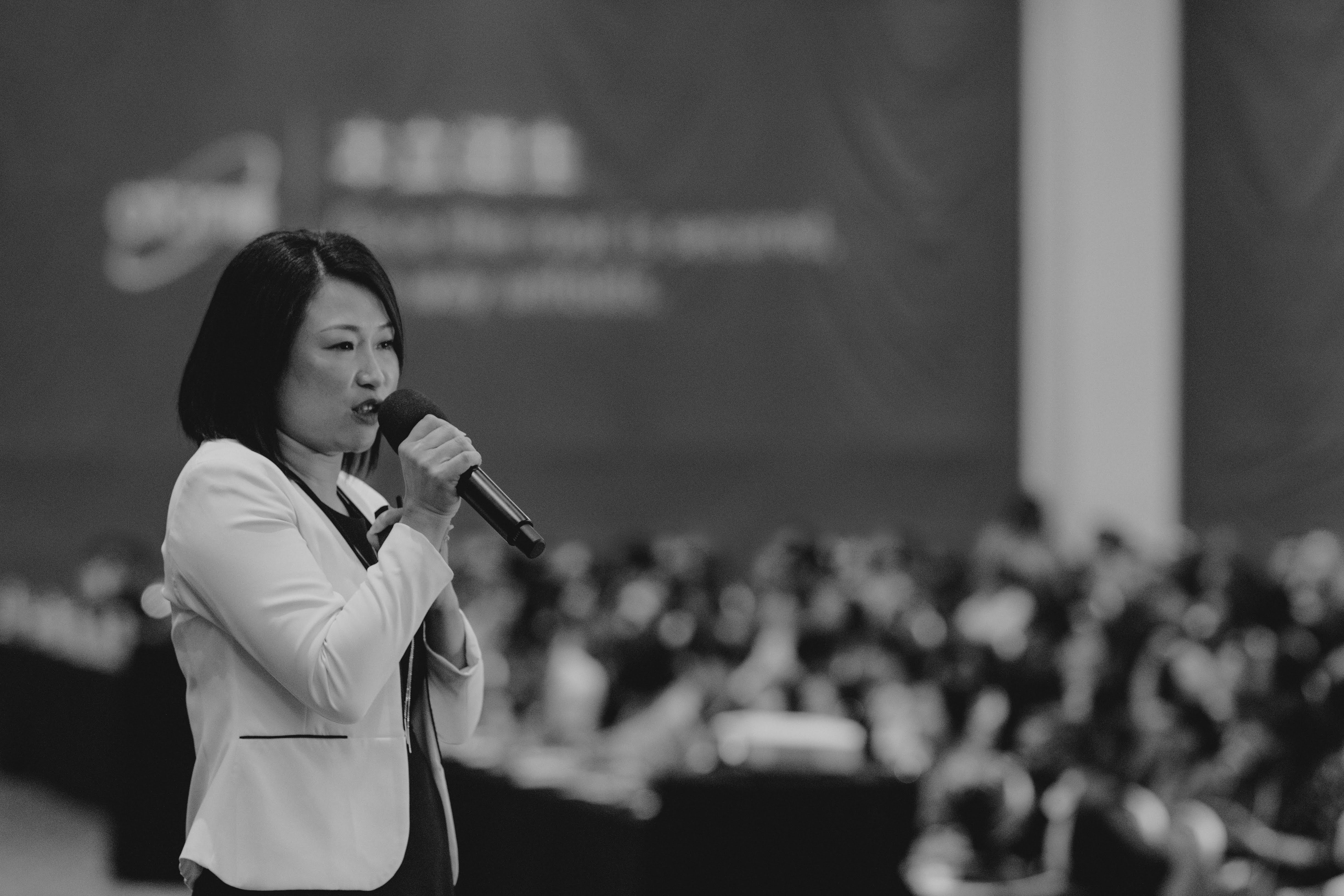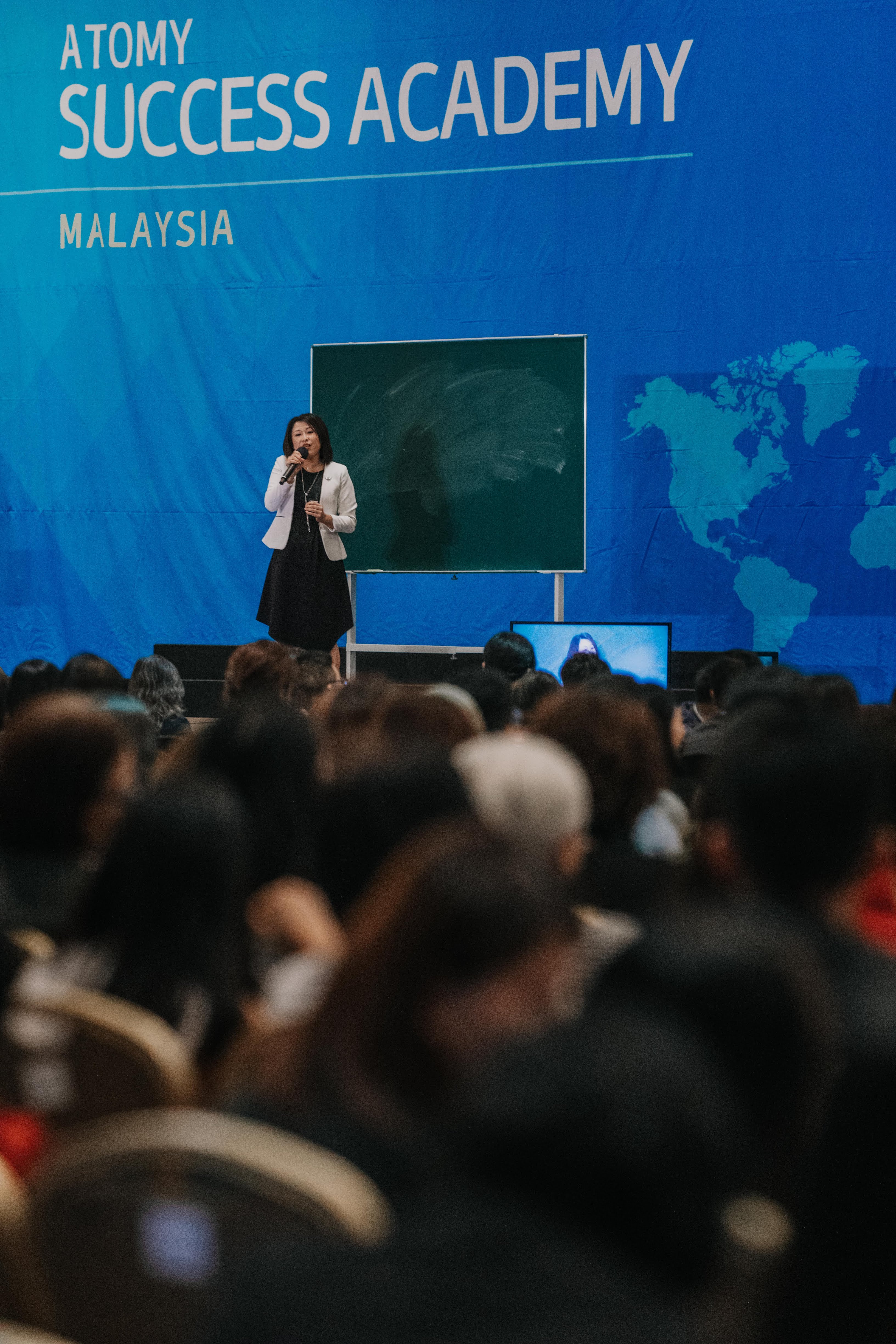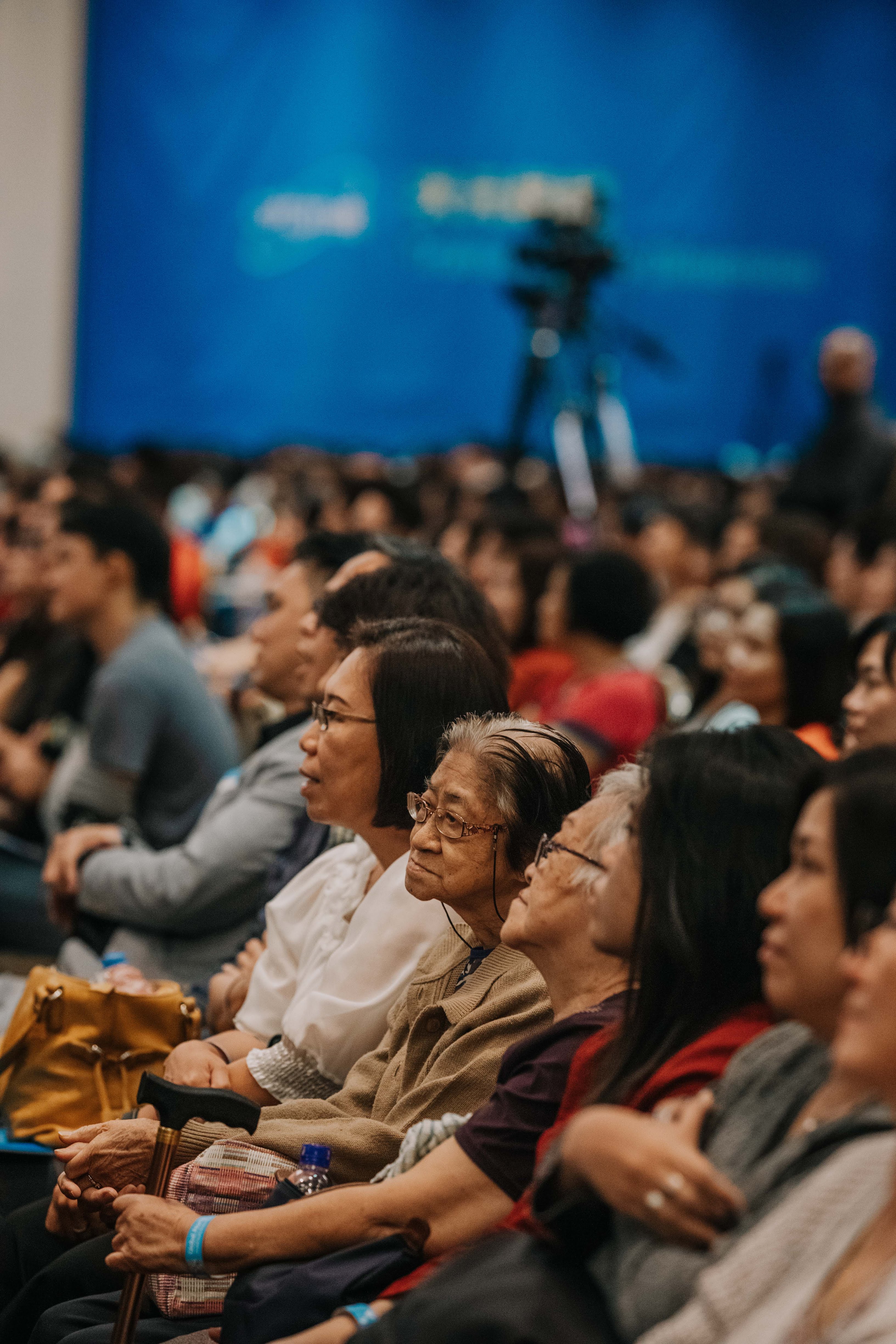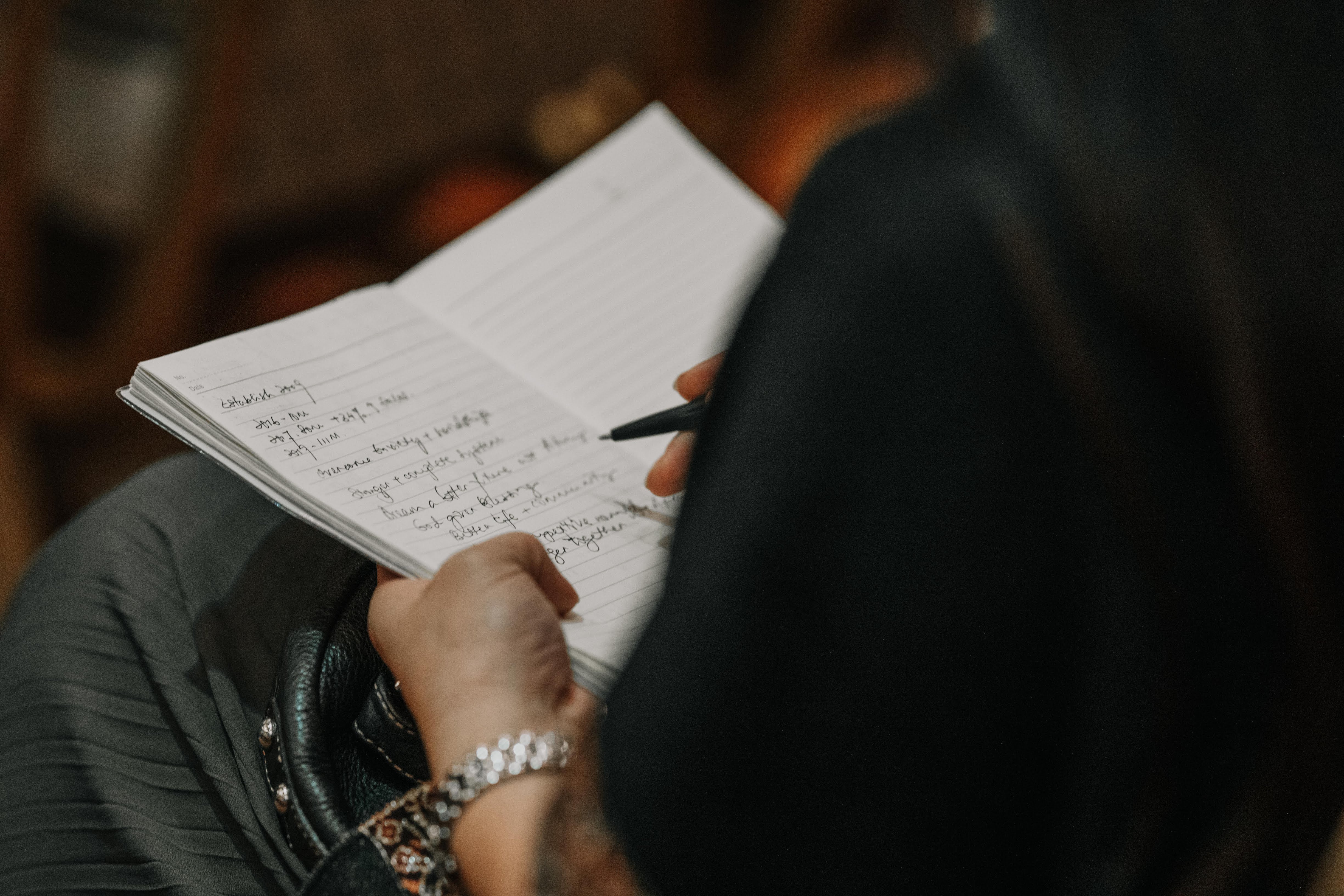 Journey to Sales Master by | 销售大师之路 |
Perjalanan Ke Sales Master Oleh
:
Victor Chan,
Diamond Master 钻石大师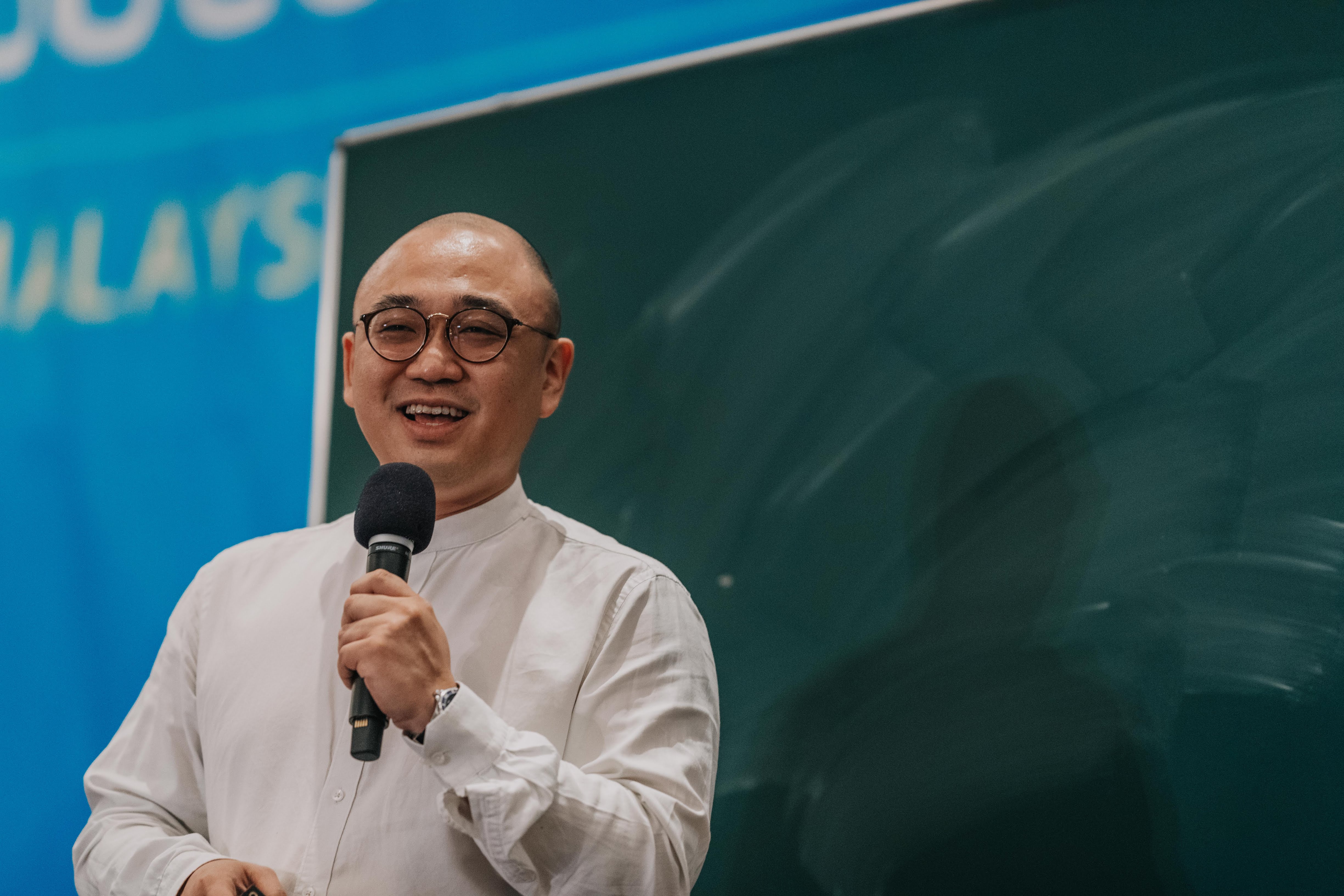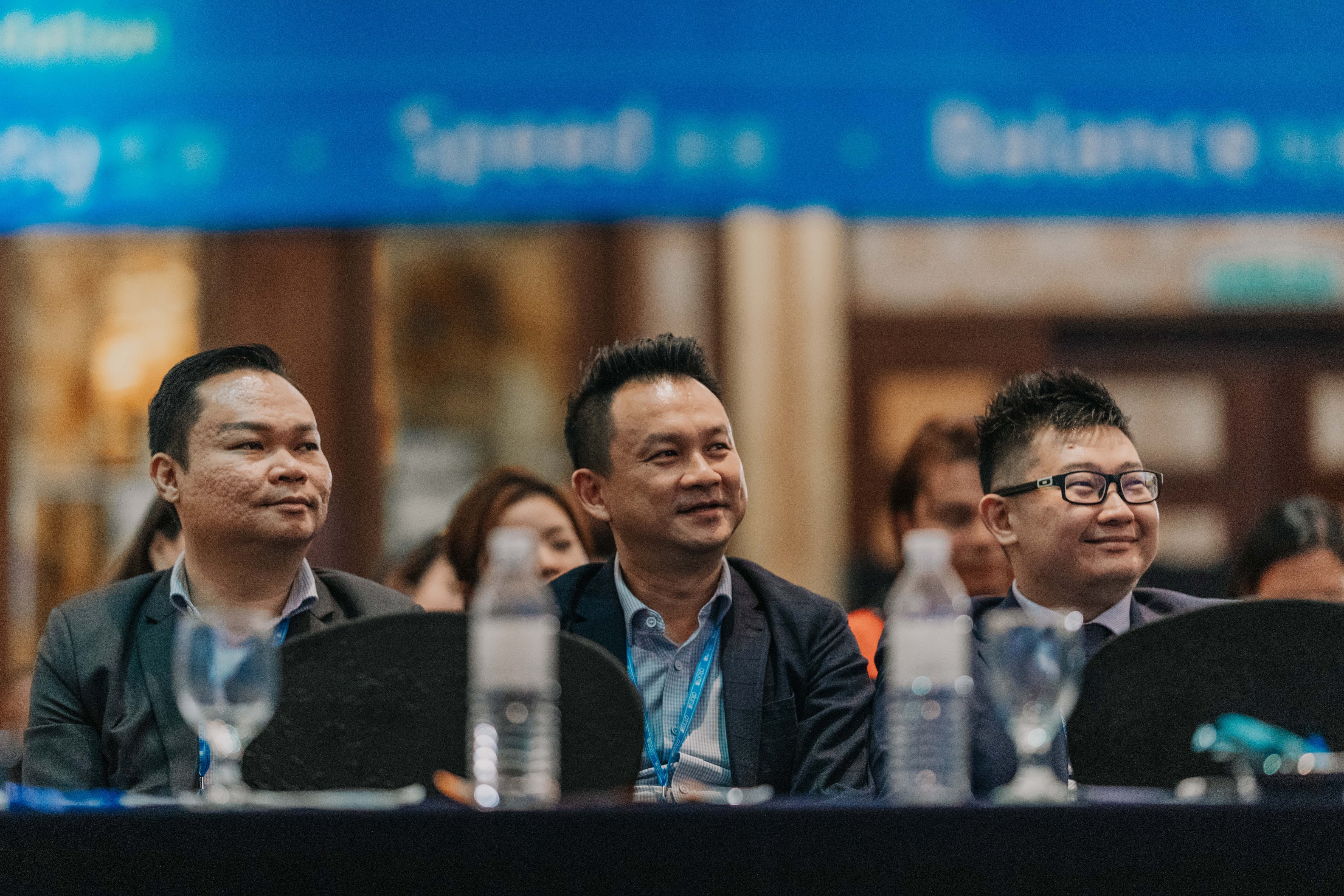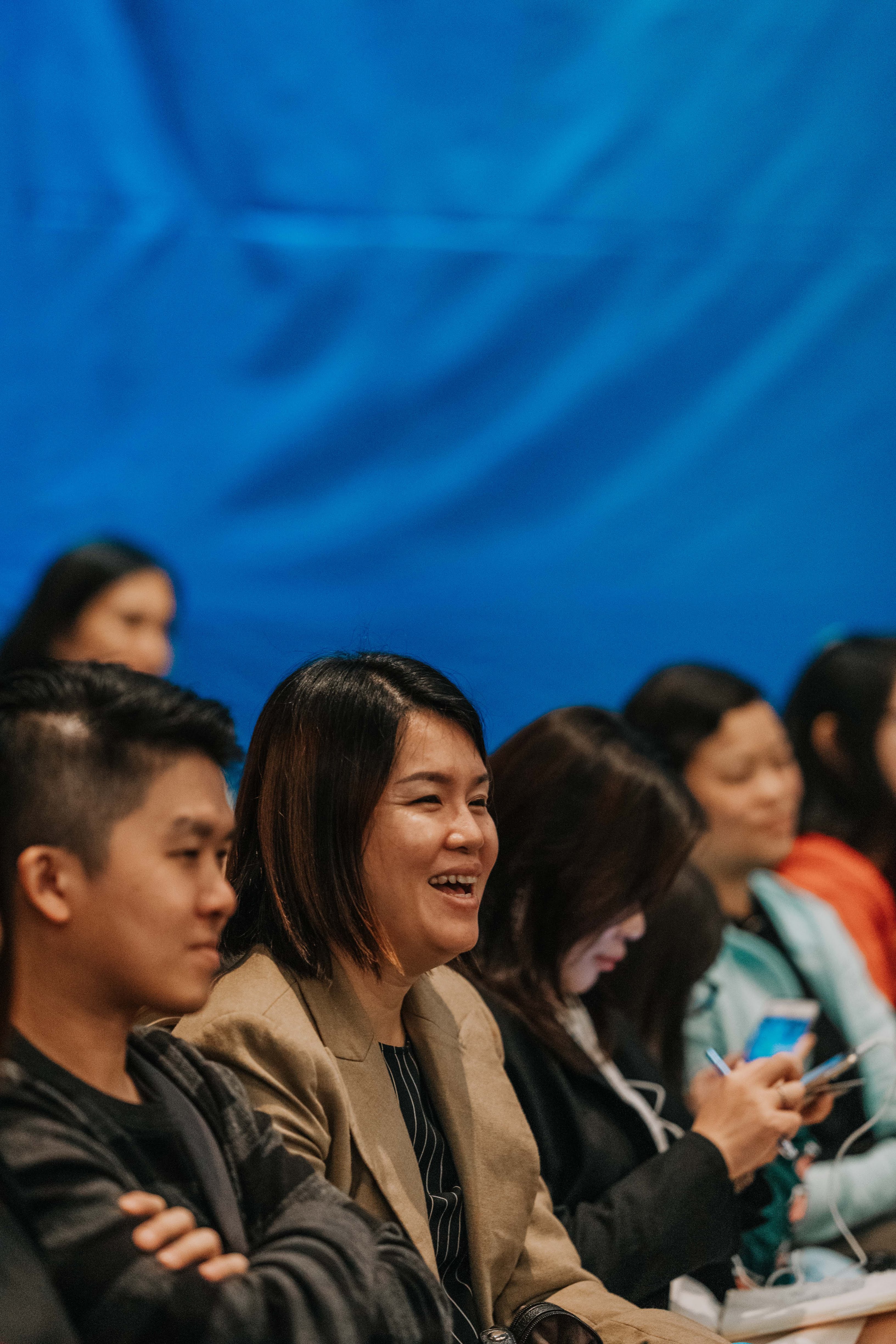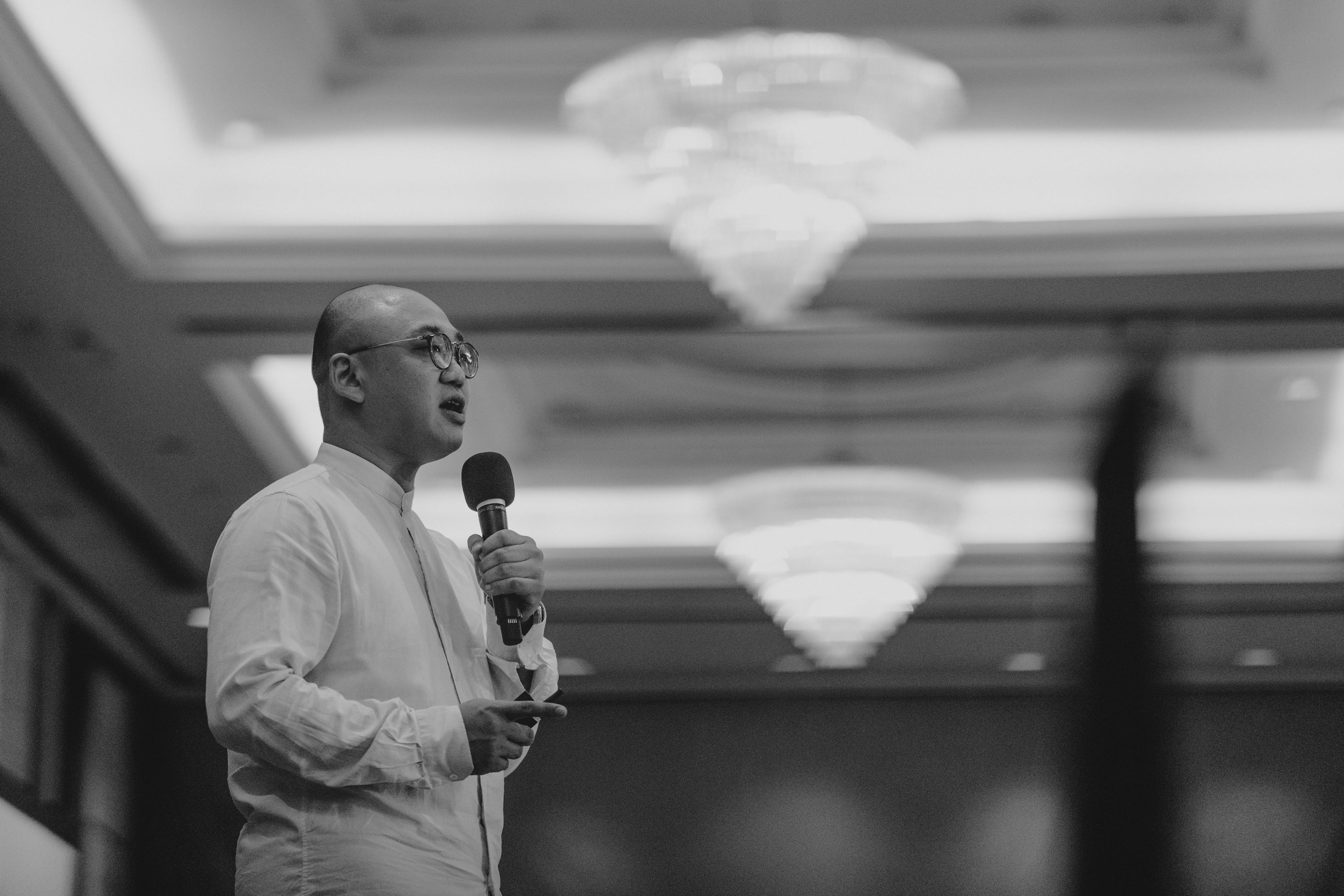 A breathtaking performance by Cheerleading group right after the dinner and break. Superb!
在晚餐和休息之后,啦啦队的表演令人惊叹。棒极了!
Persembahan yang menakjubkan oleh kumpulan Cheerleader sejurus selepas makan malam
dan waktu rehat. Hebat!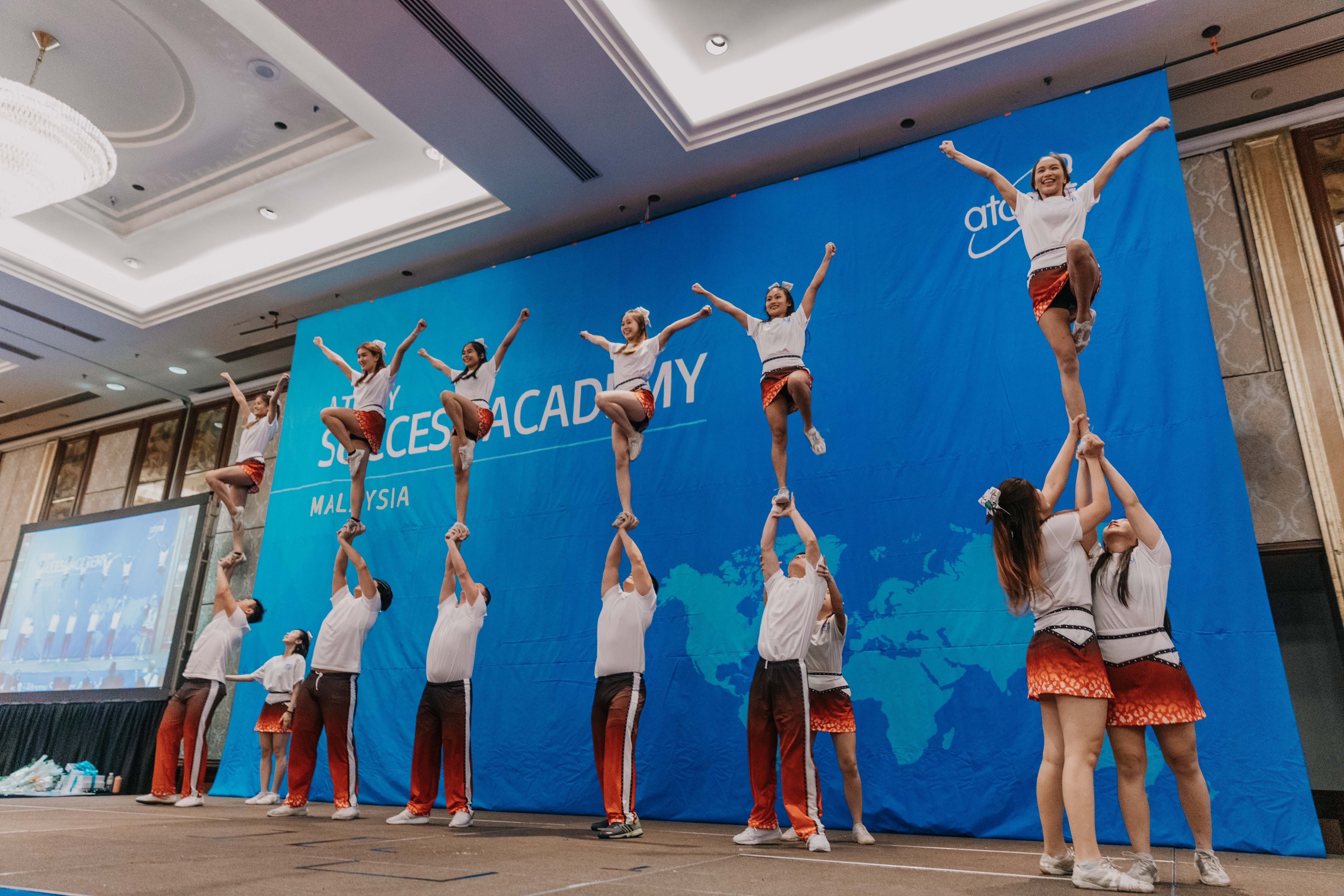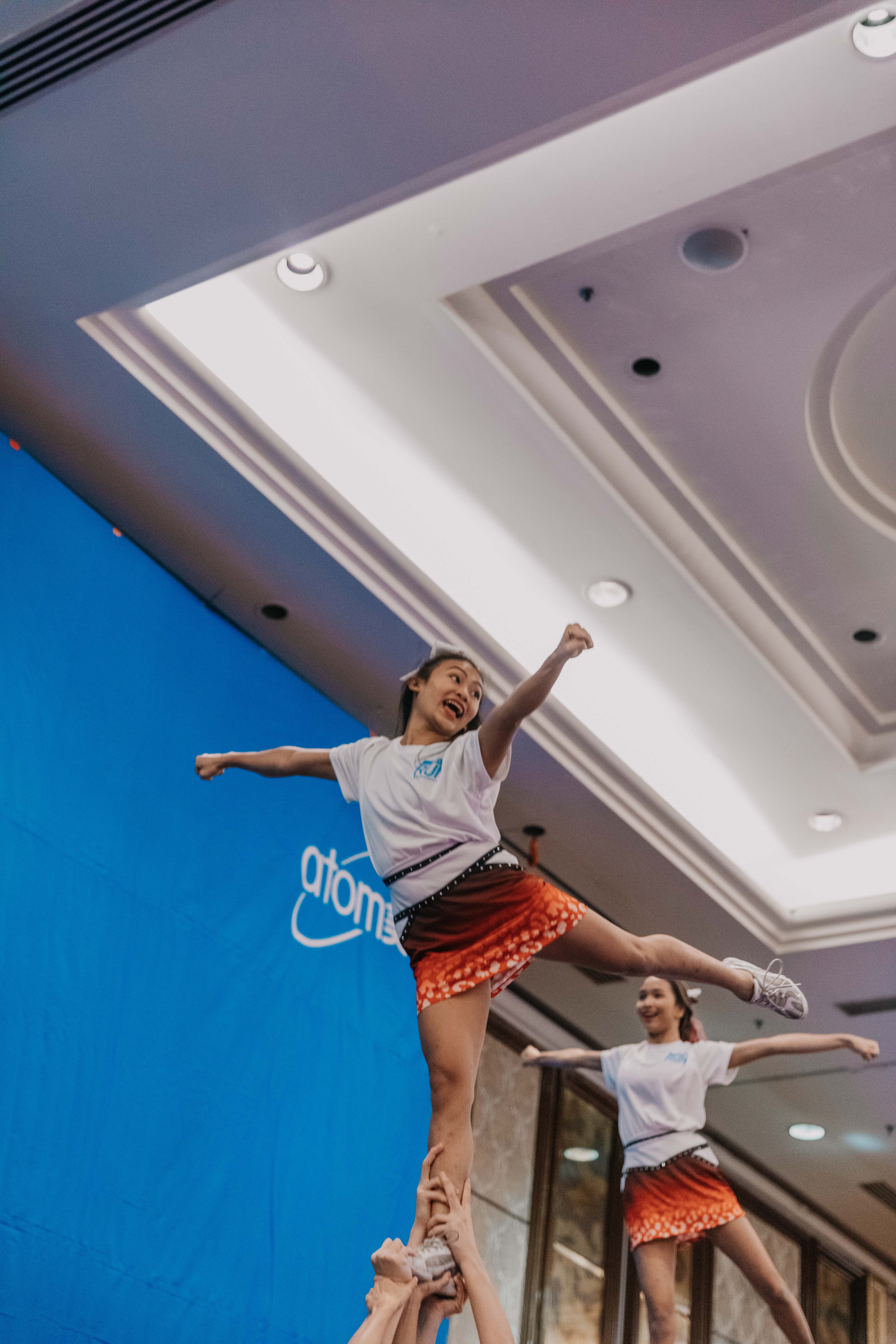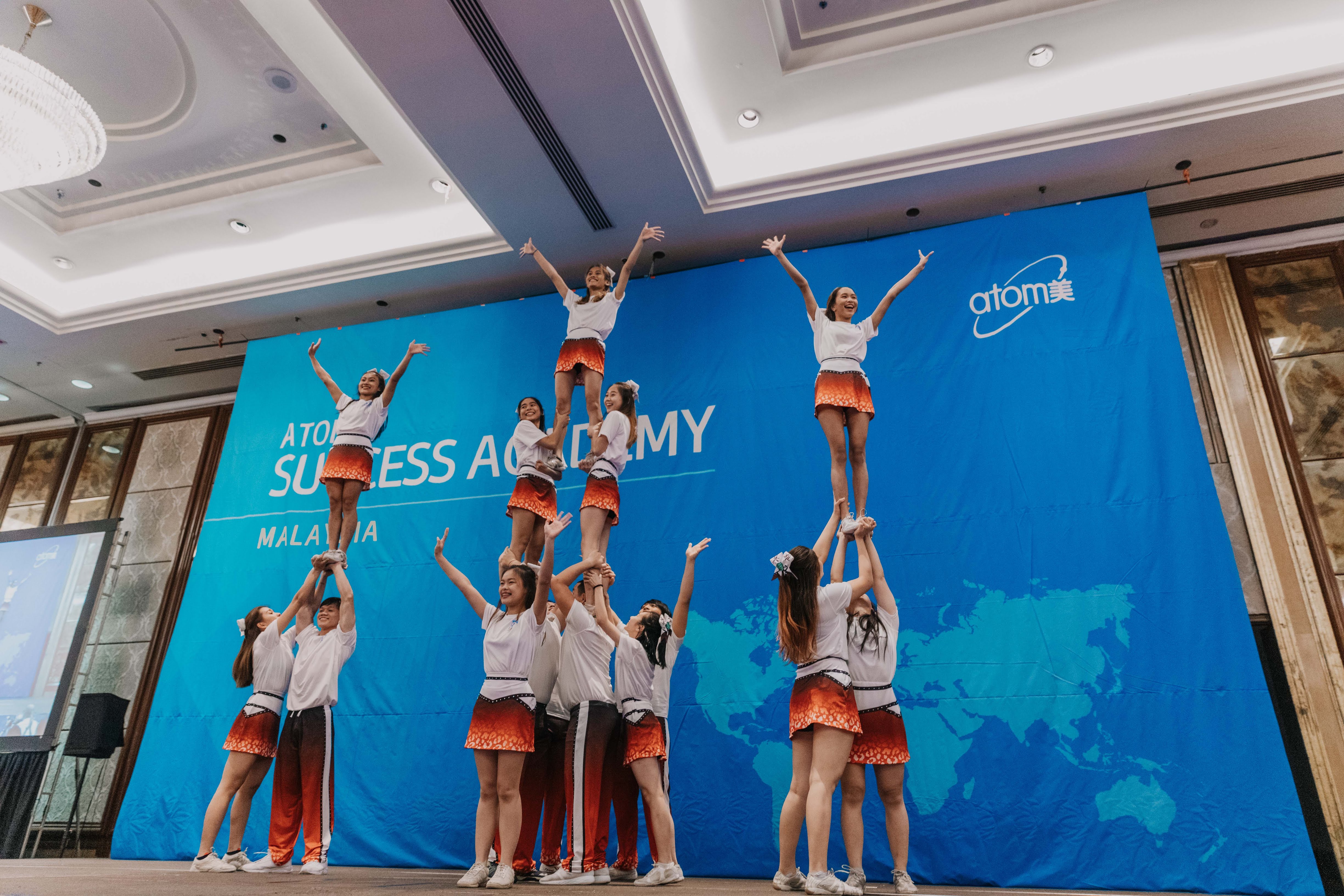 Promotion Ceremonies | 颁奖典礼 | Majlis Penyampaian
MASTERSHIP PROMOTIONS (Qualified in July 2019)
| KENAIKAN PANGKAT MASTERSHIP (Kelayakan July 2019)
Sales Master Promotion | 销售大师晋级 | Kenaikan Pangkat Sales Master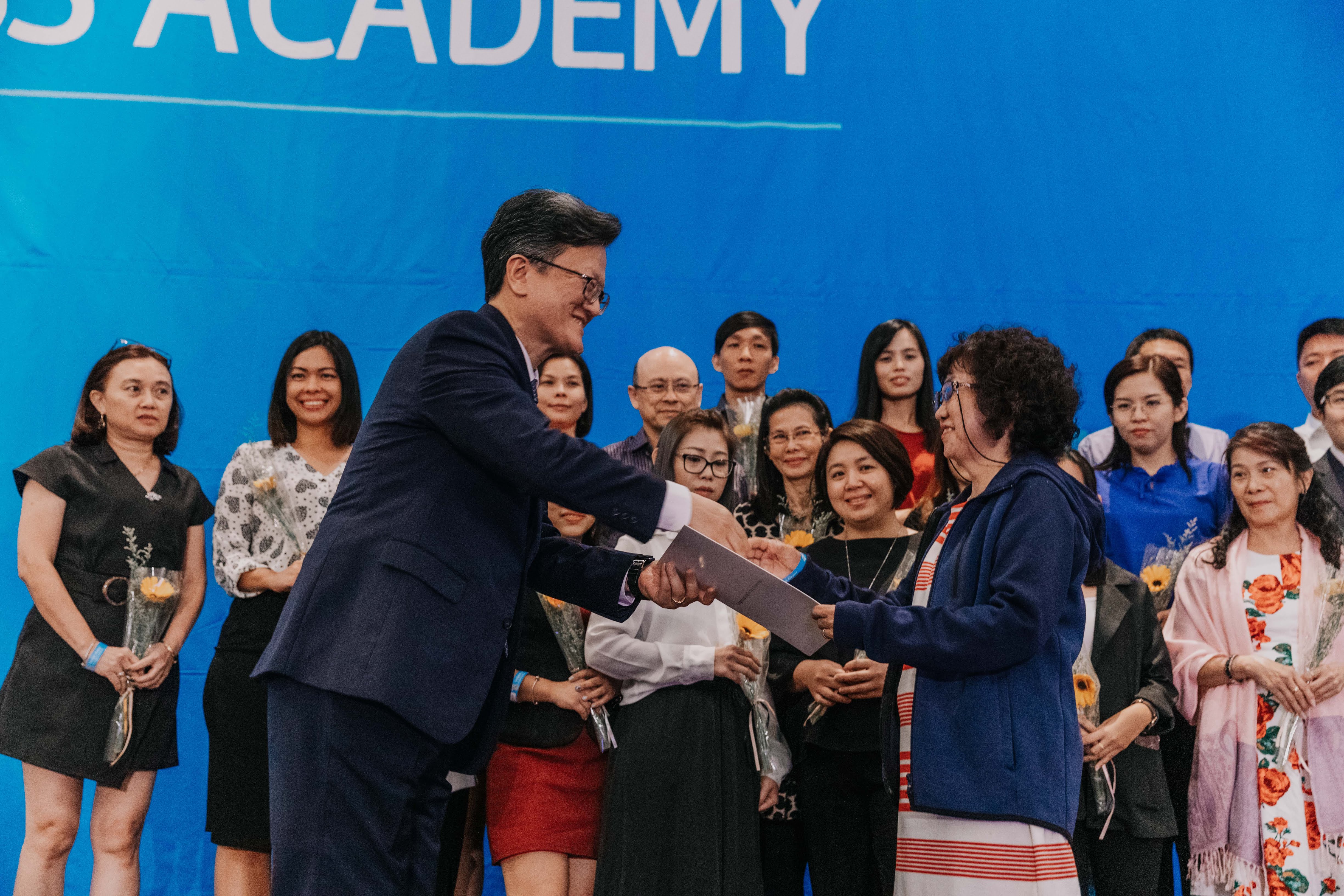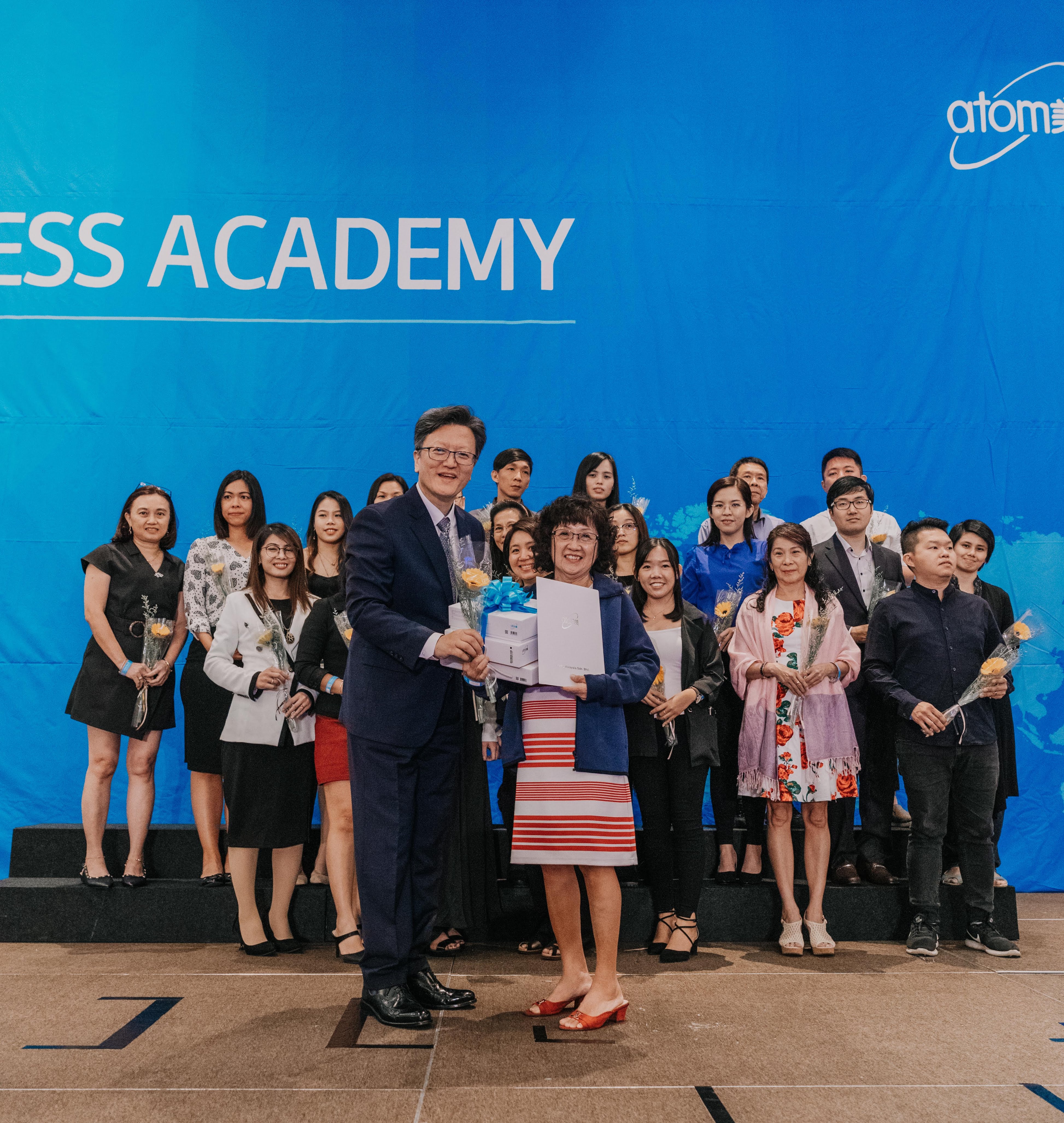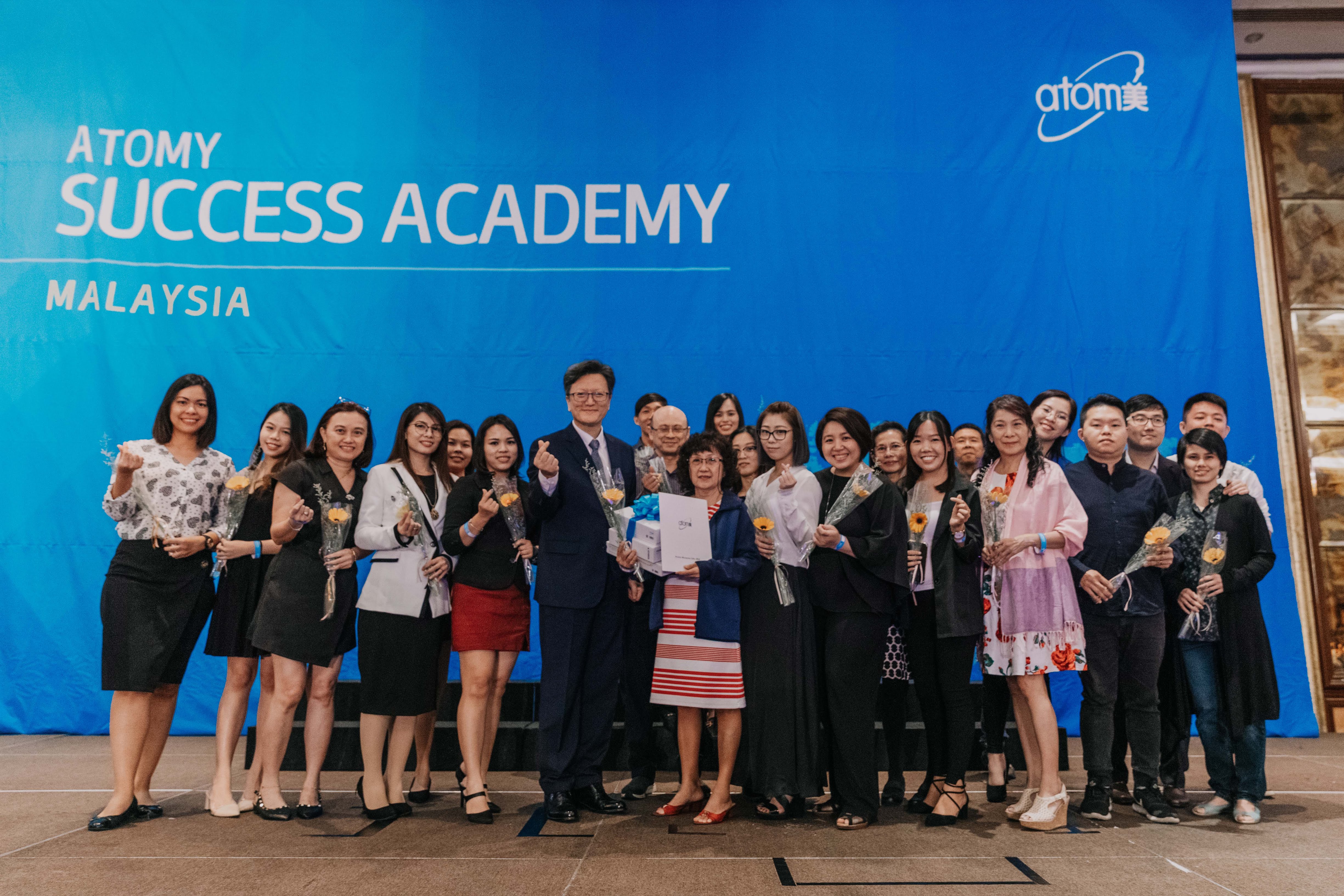 Diamond Master Promotion | 钻石大师晋级 |
Kenaikan Pangkat Diamond Master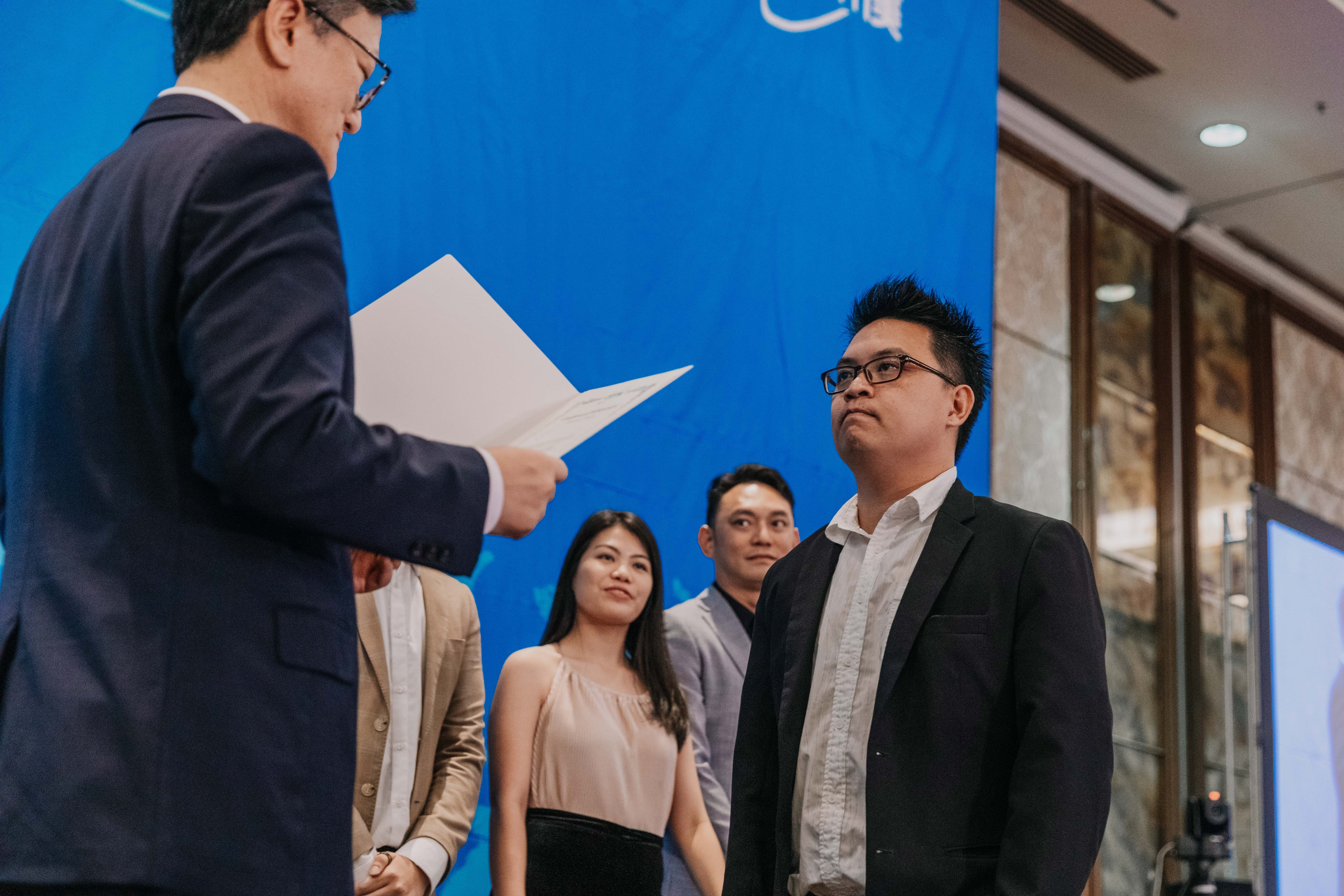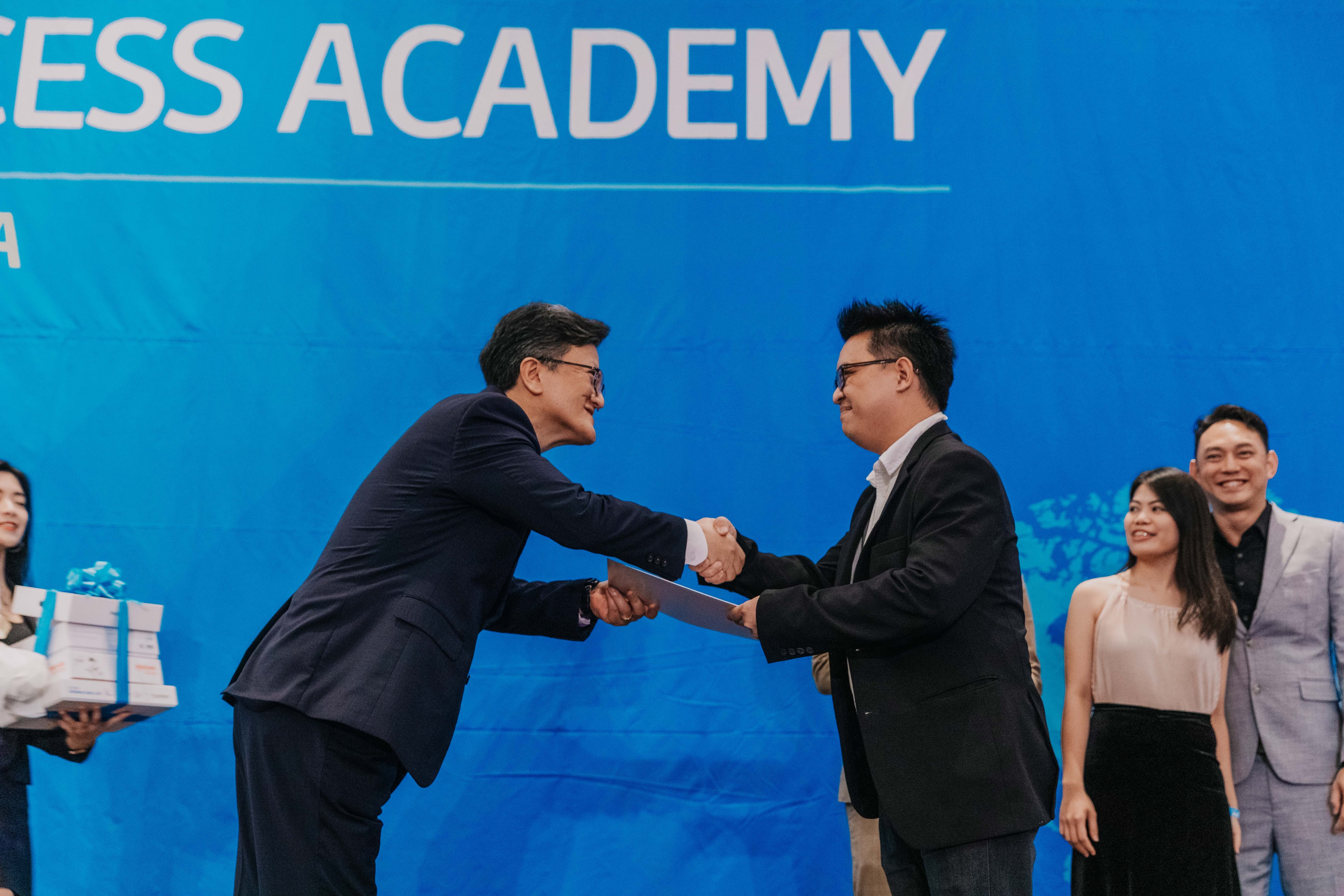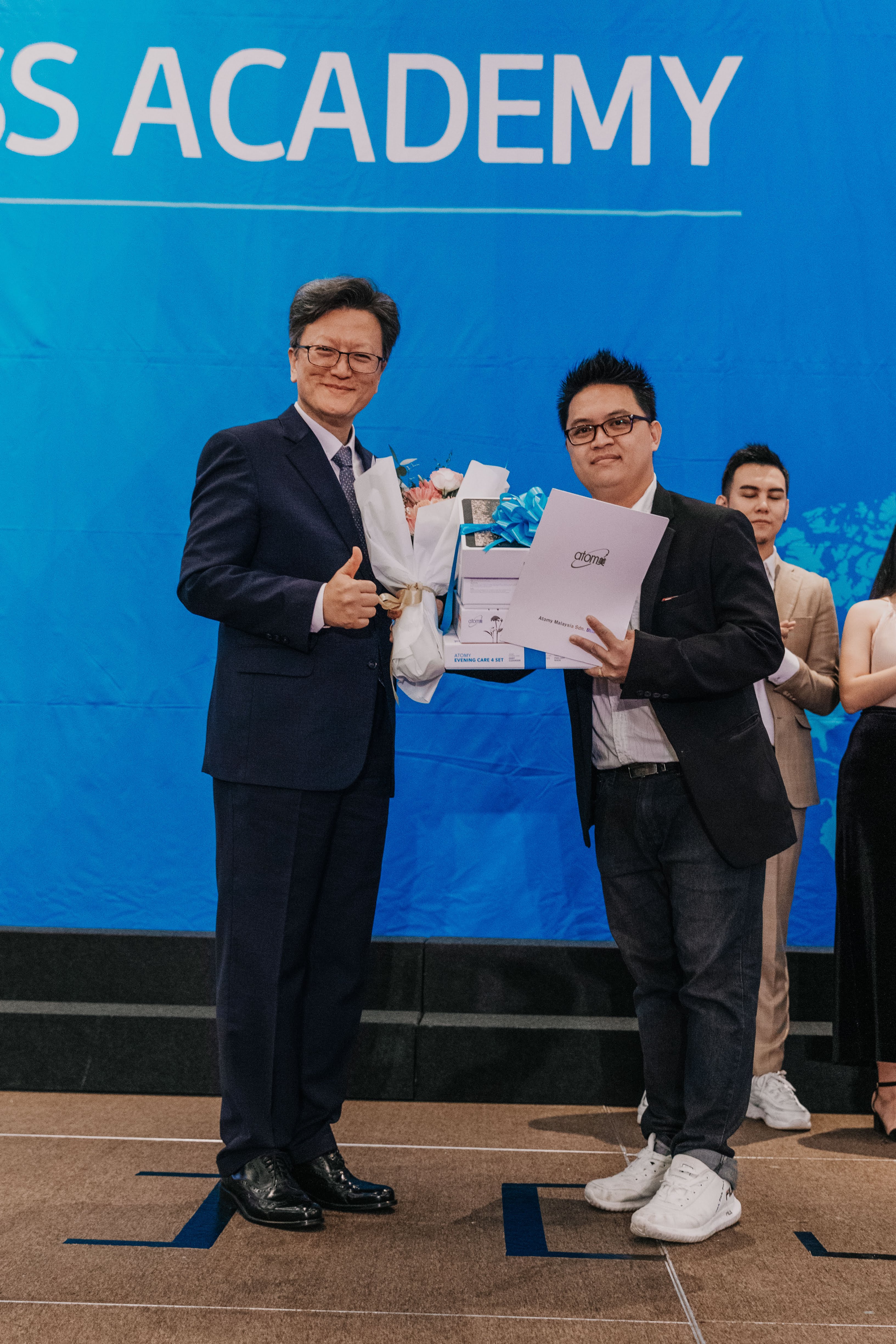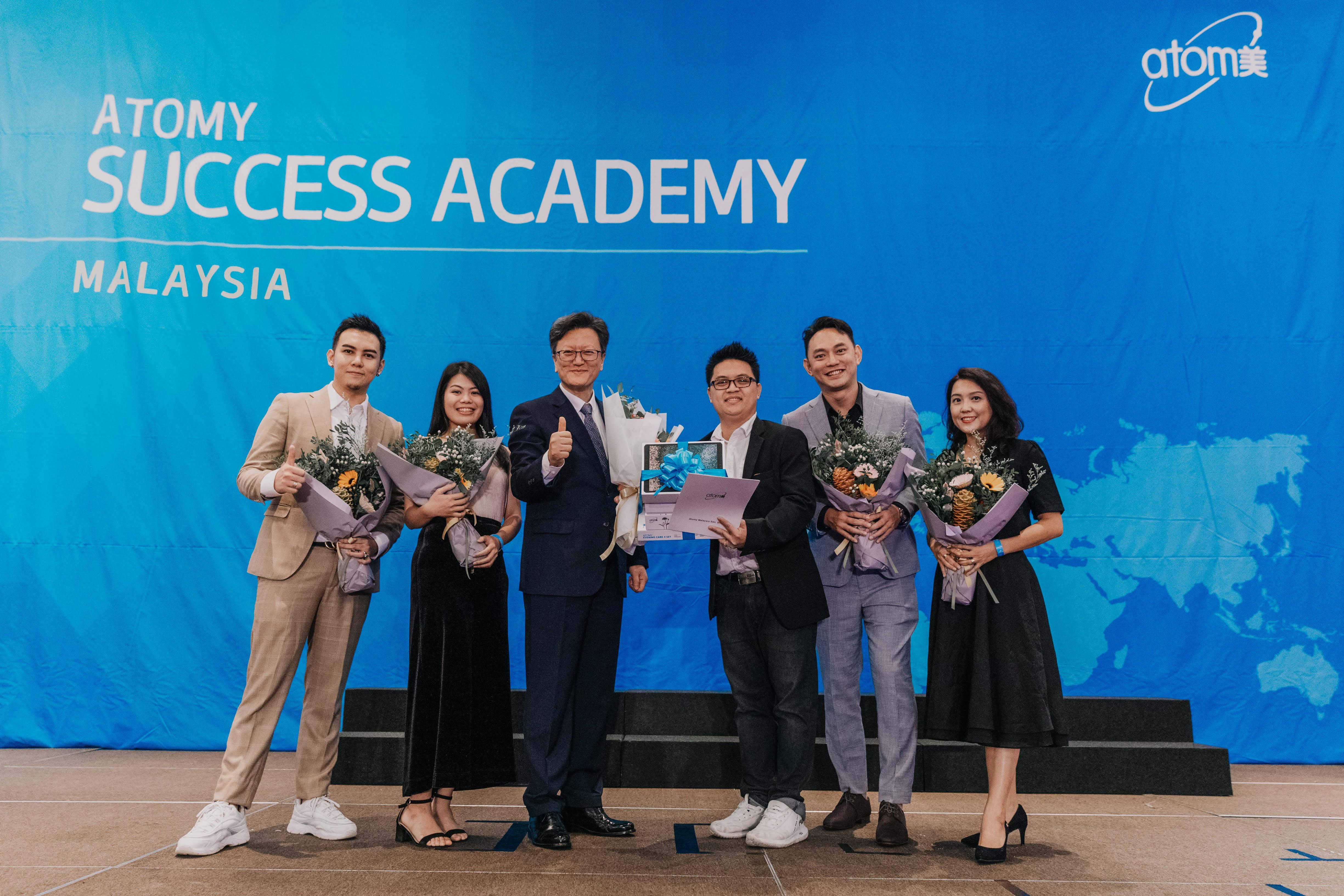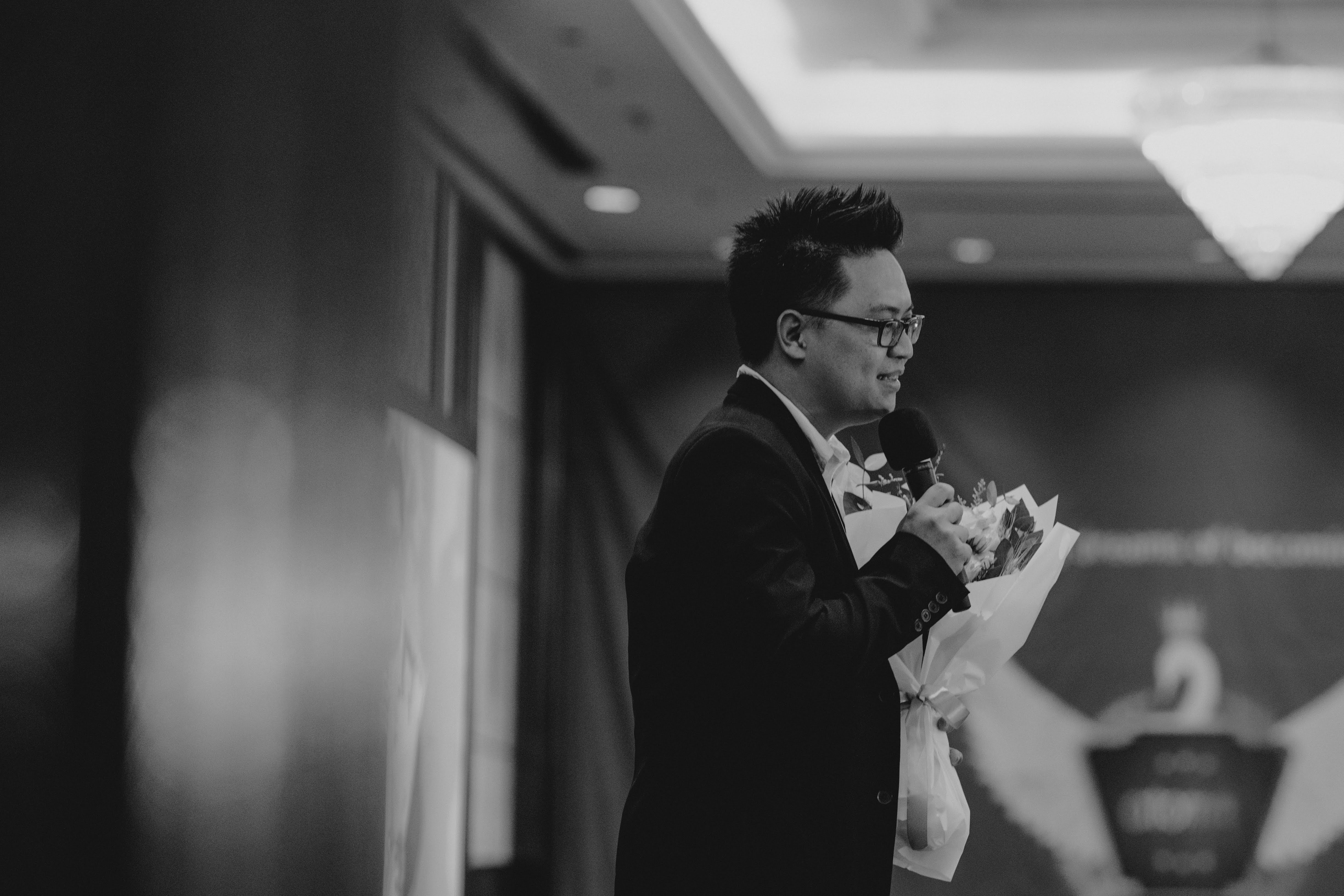 Congratulations to Anyssa Chan has been promoted to Sharon Rose Master
恭喜Anyssa Chan晋升为玫瑰大师
Tahniah kepada Anyssa Chan yang telah dinaikkan pangkat sebagai Sharon Rose Master.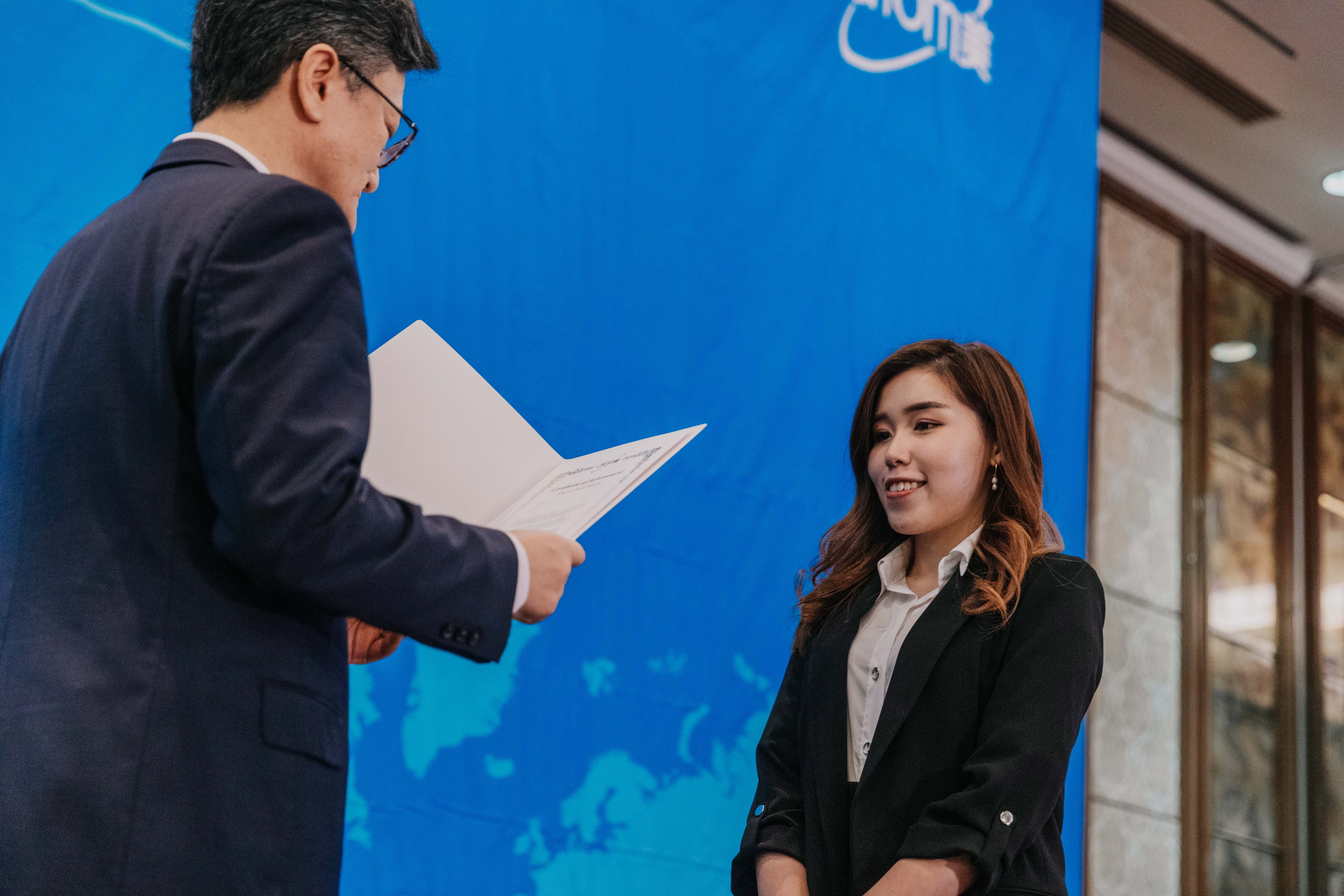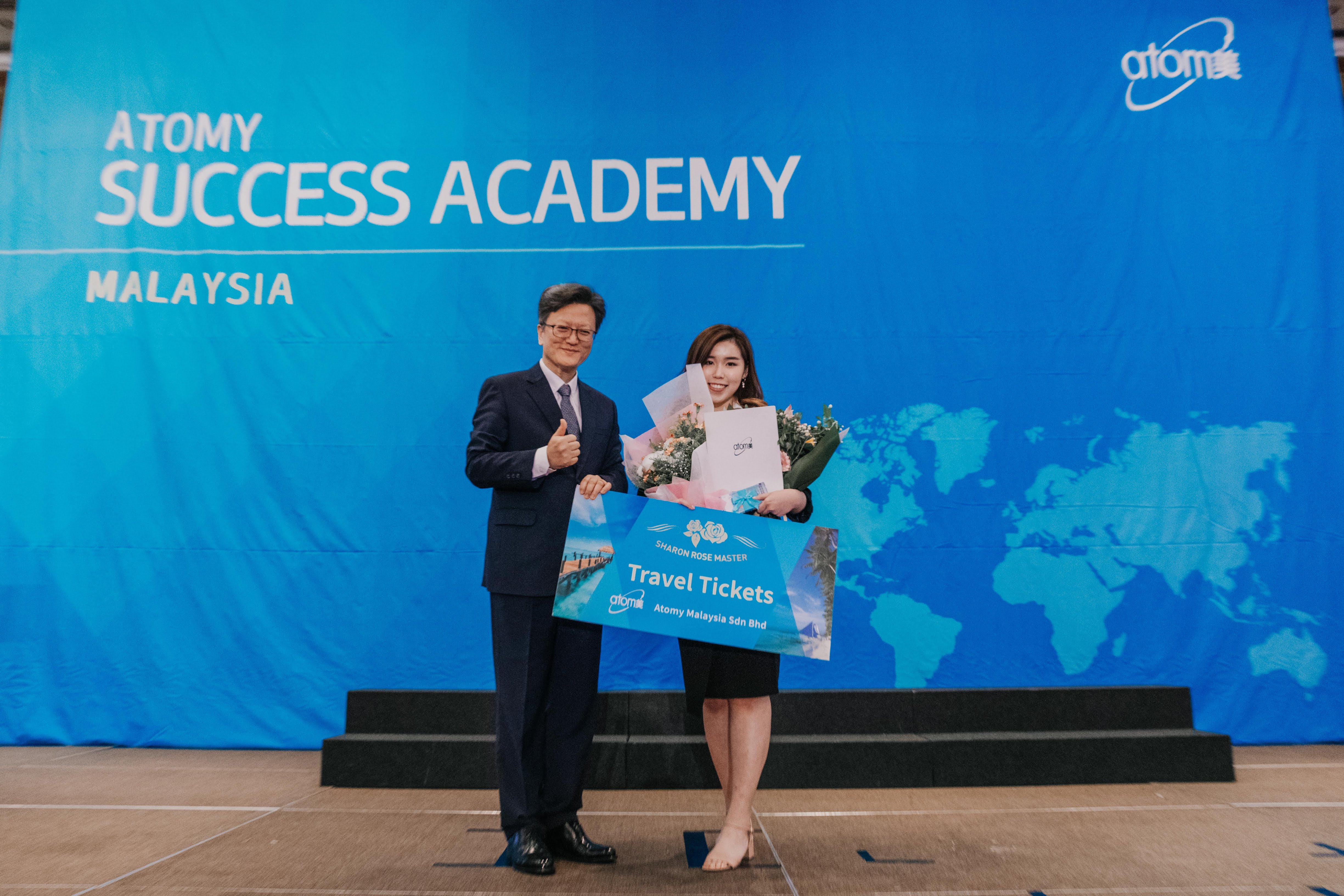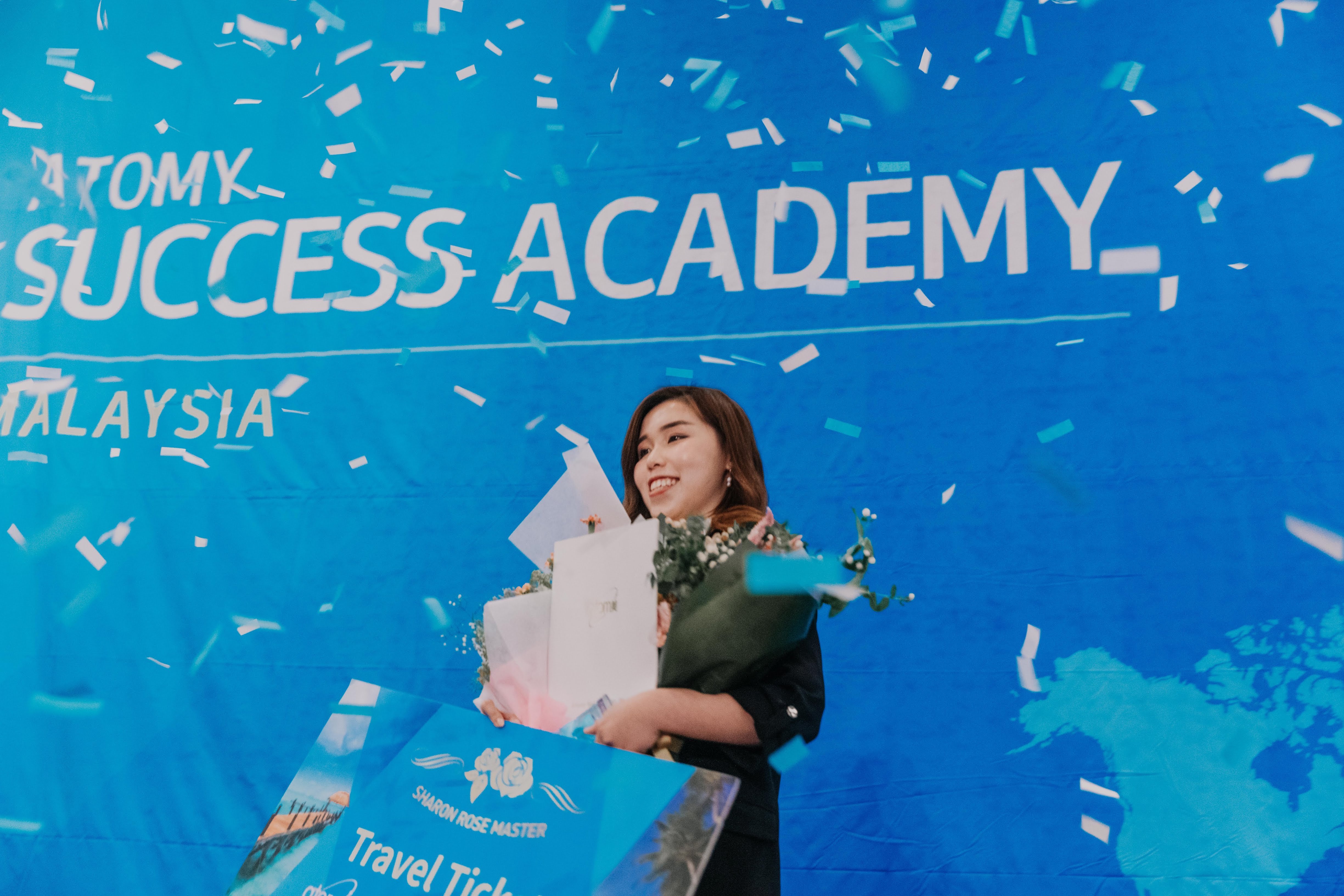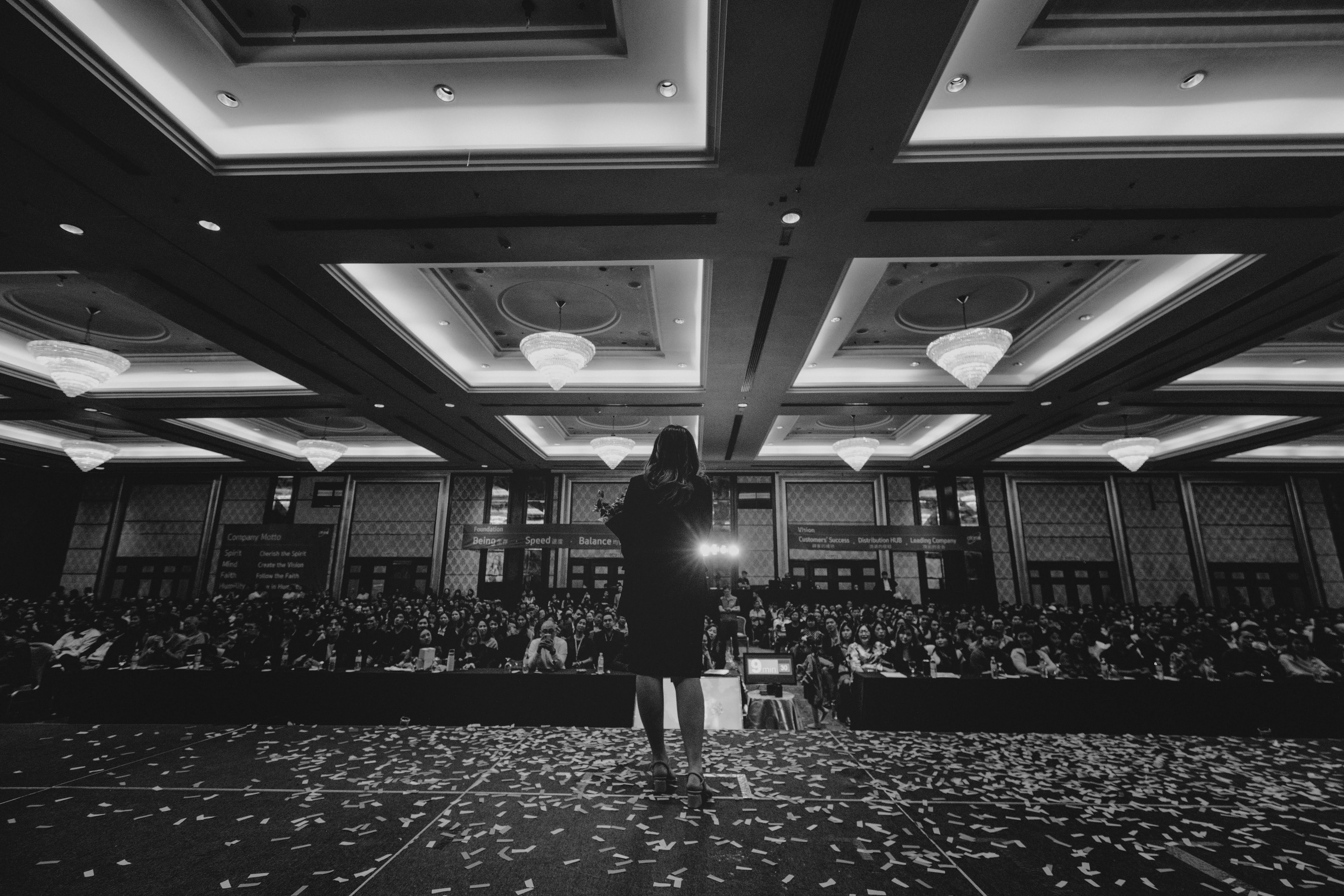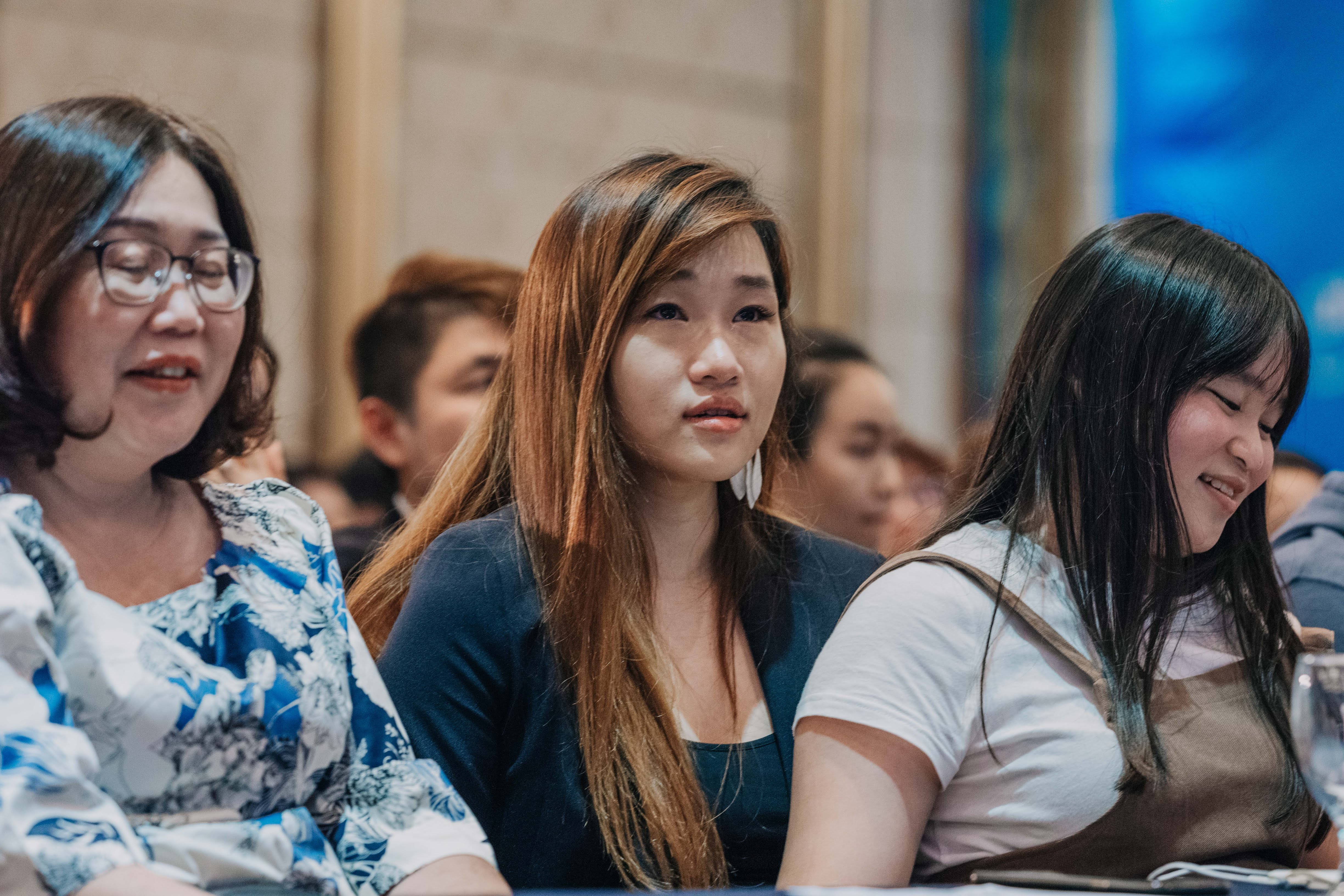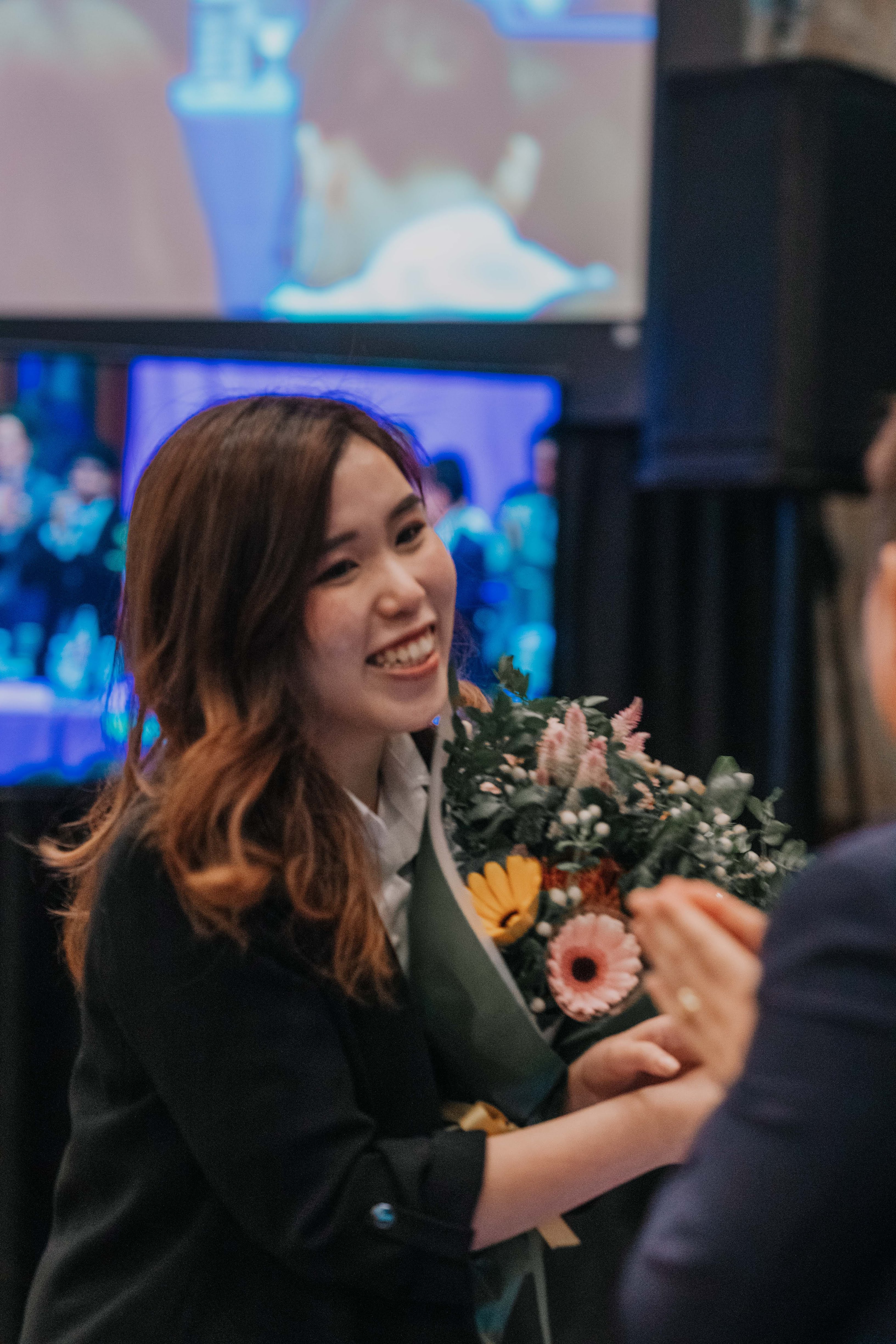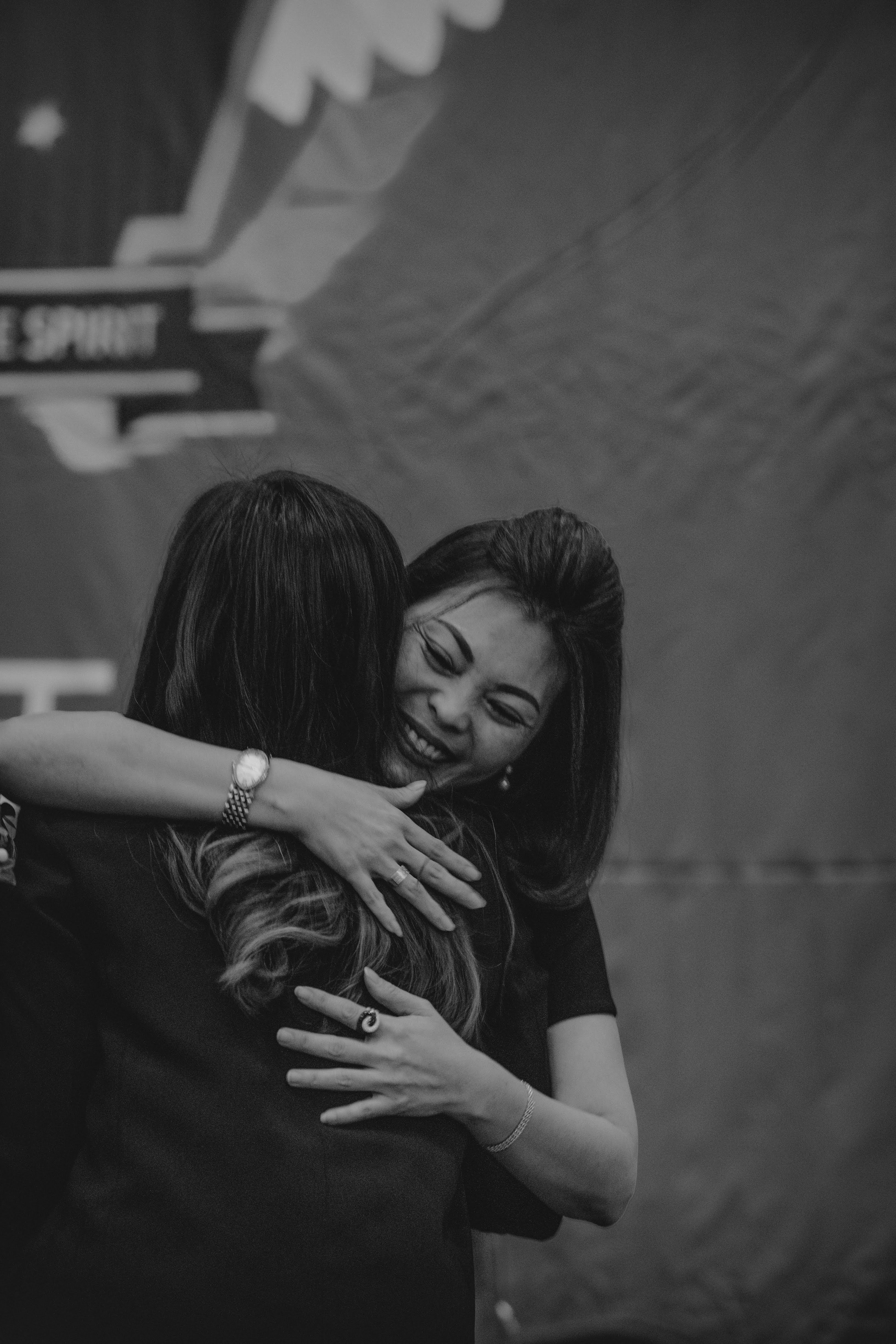 Life Scenario Role Model | 领袖教导和灌输编写人生规划的重要性 |
Model Contoh Penulisan Life Scenario
-
Eisten Lai, Sharon Rose Master 玫瑰大师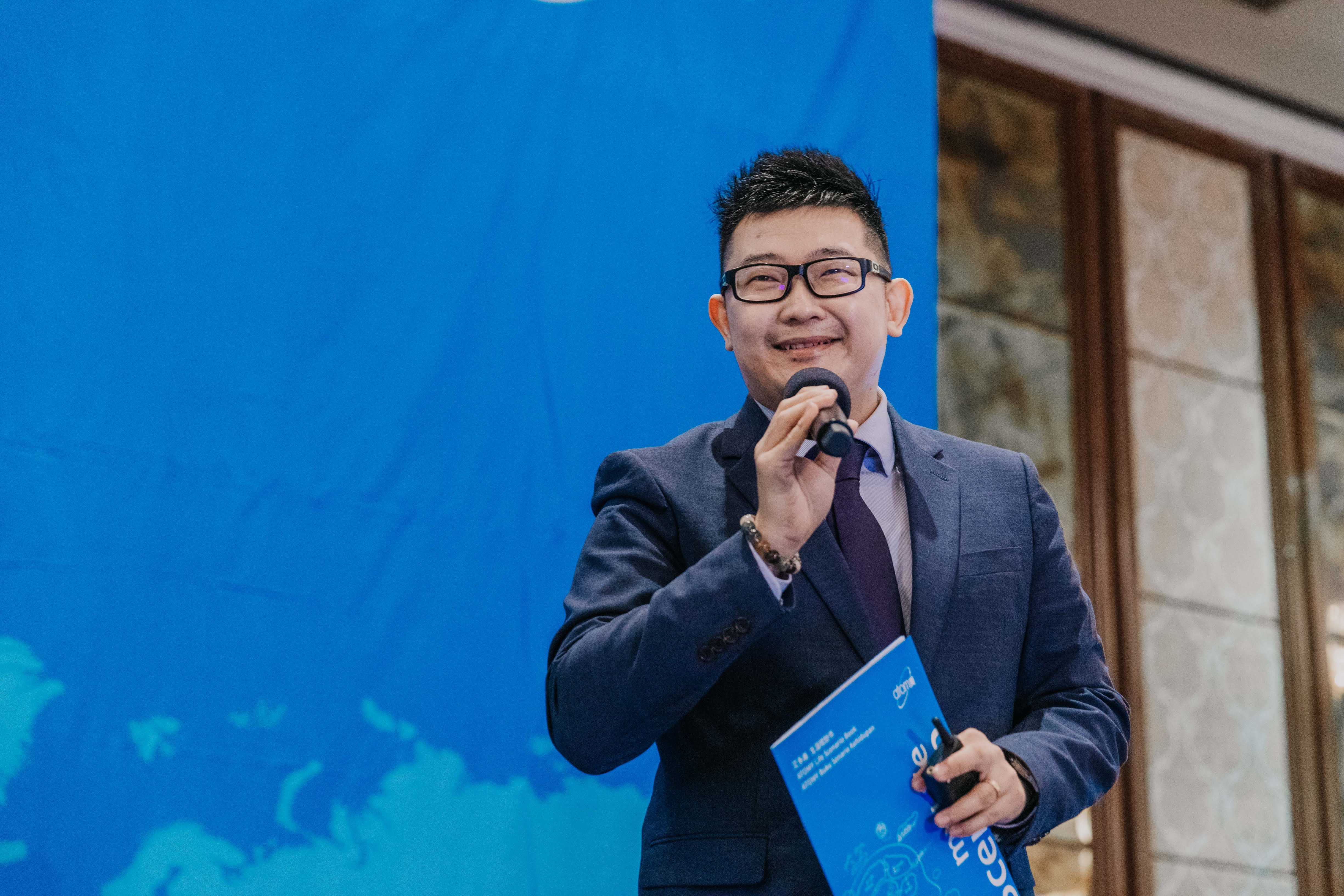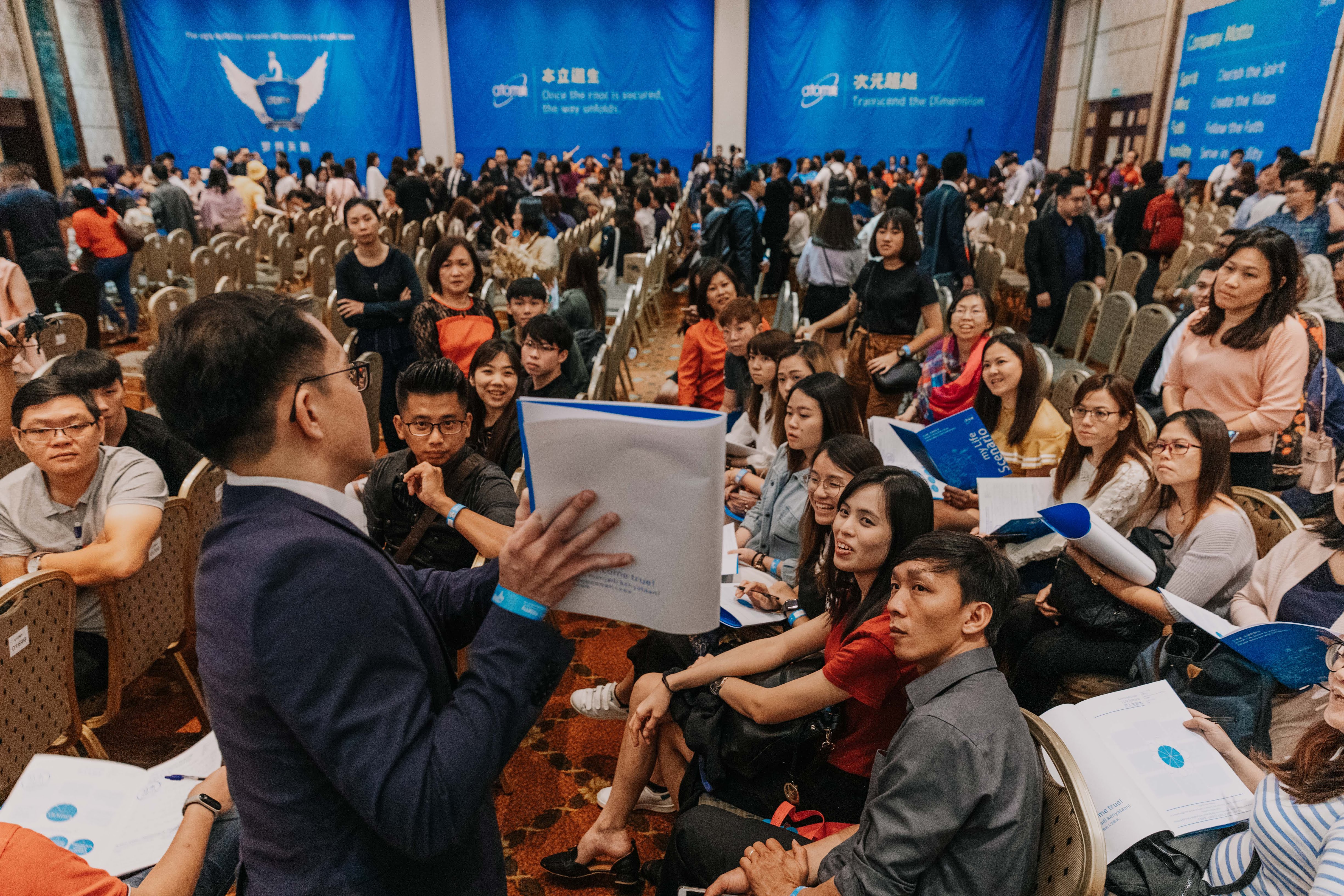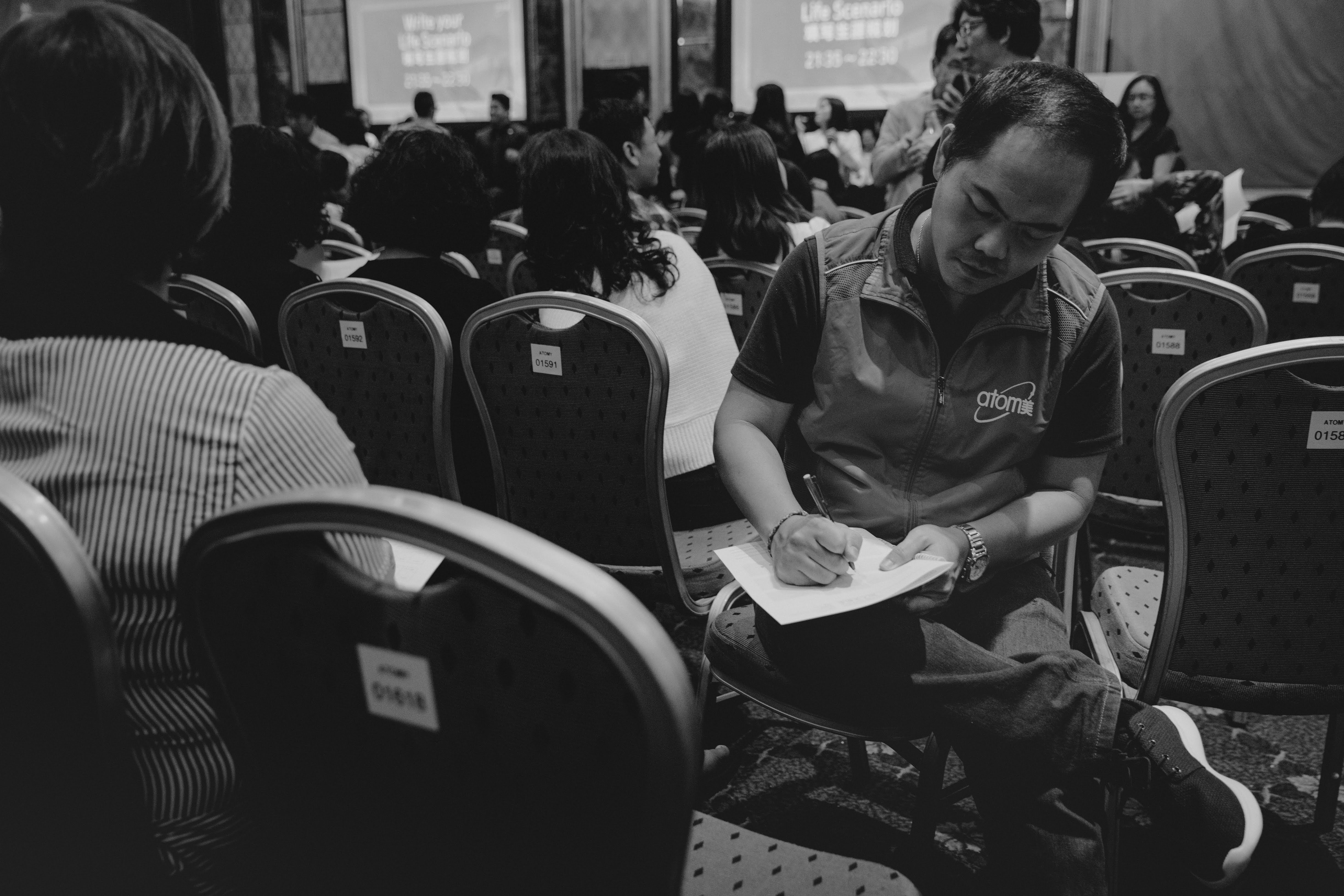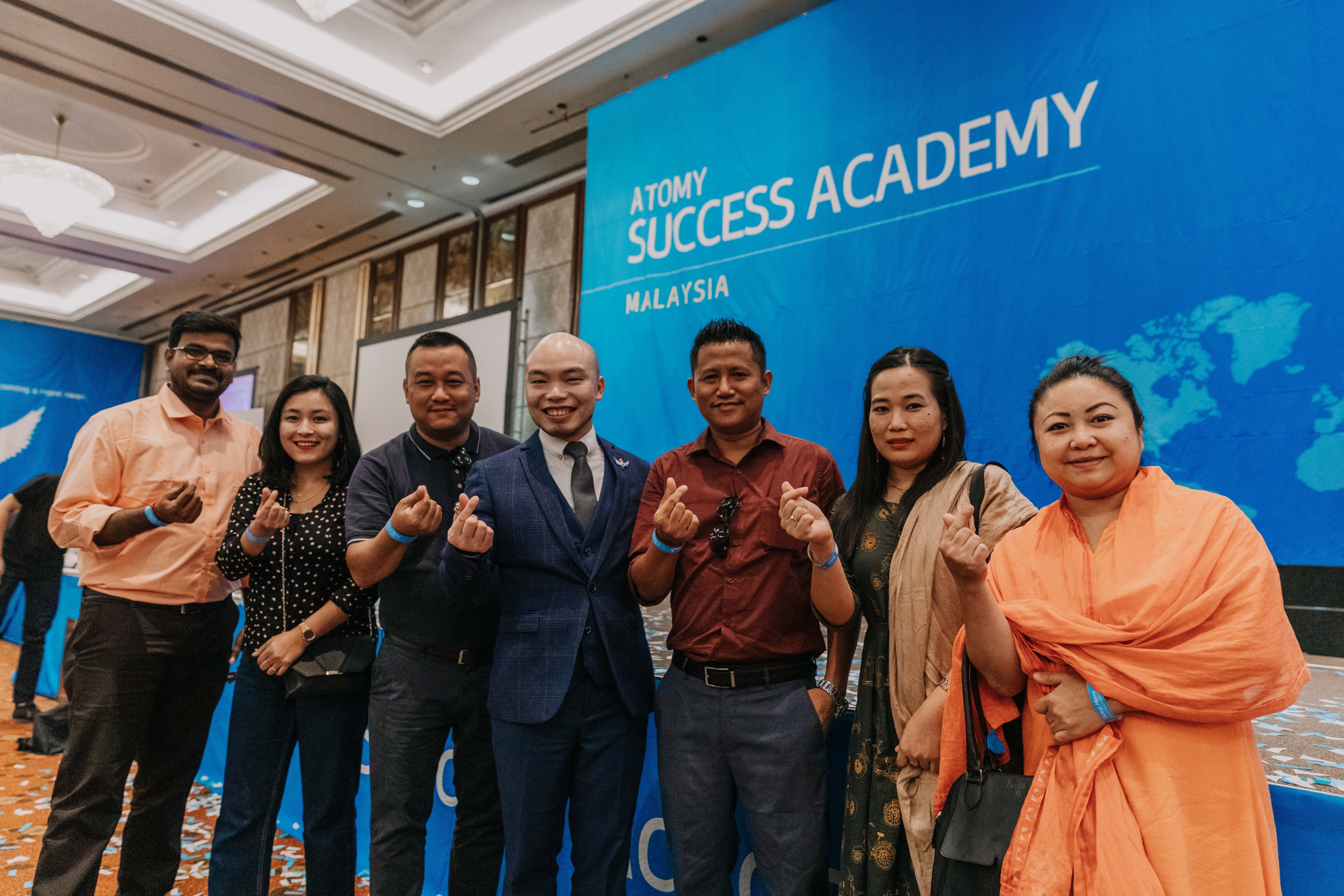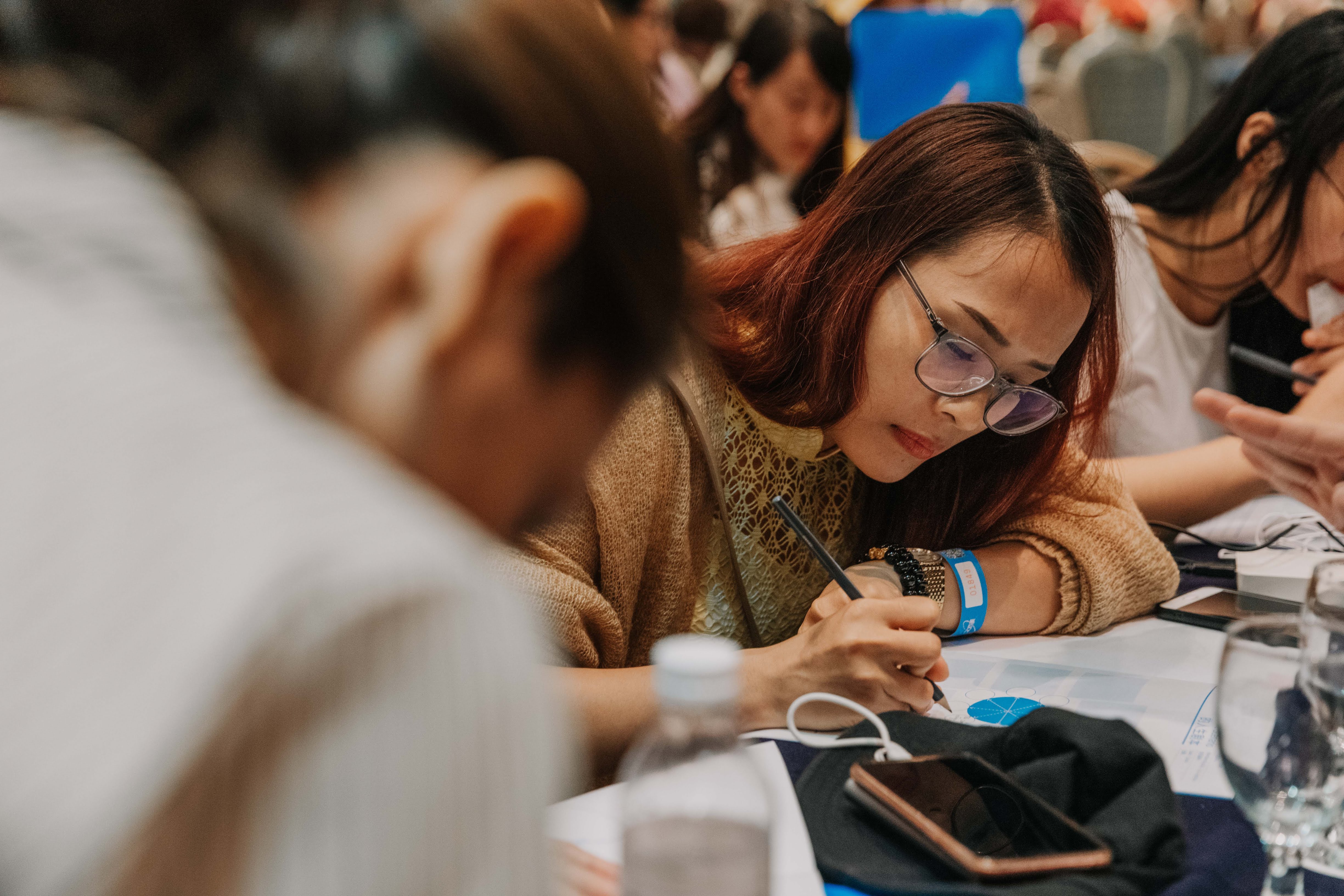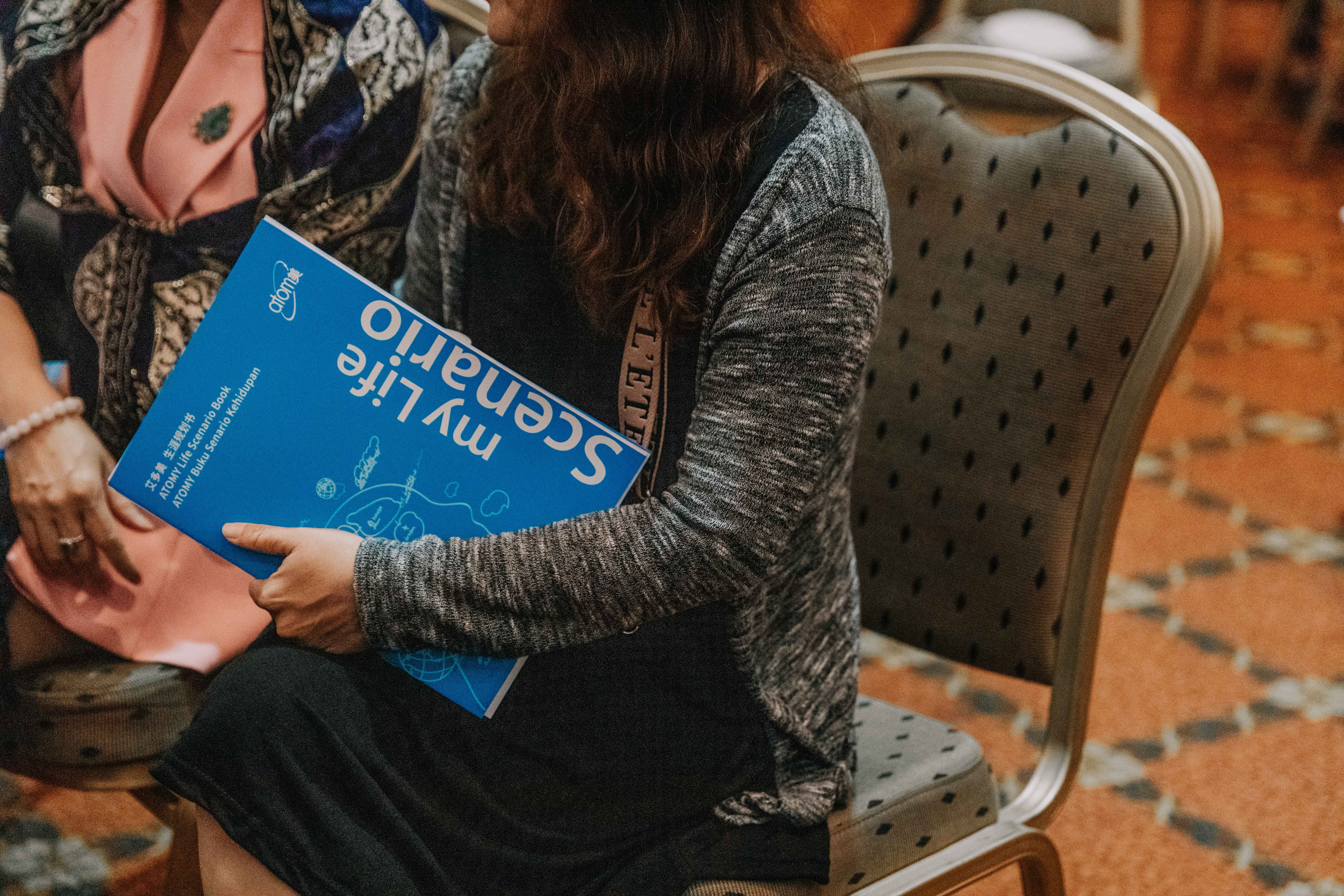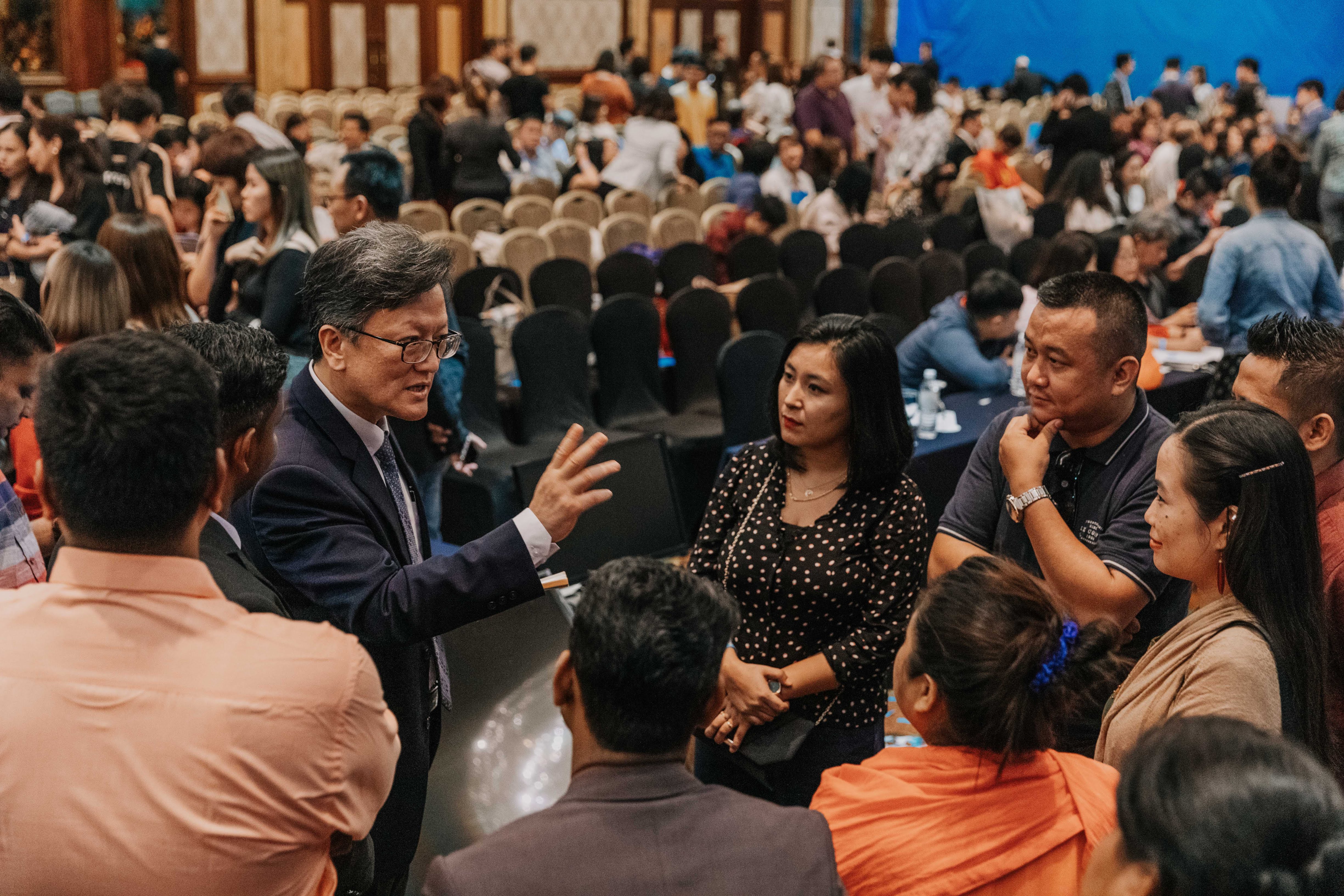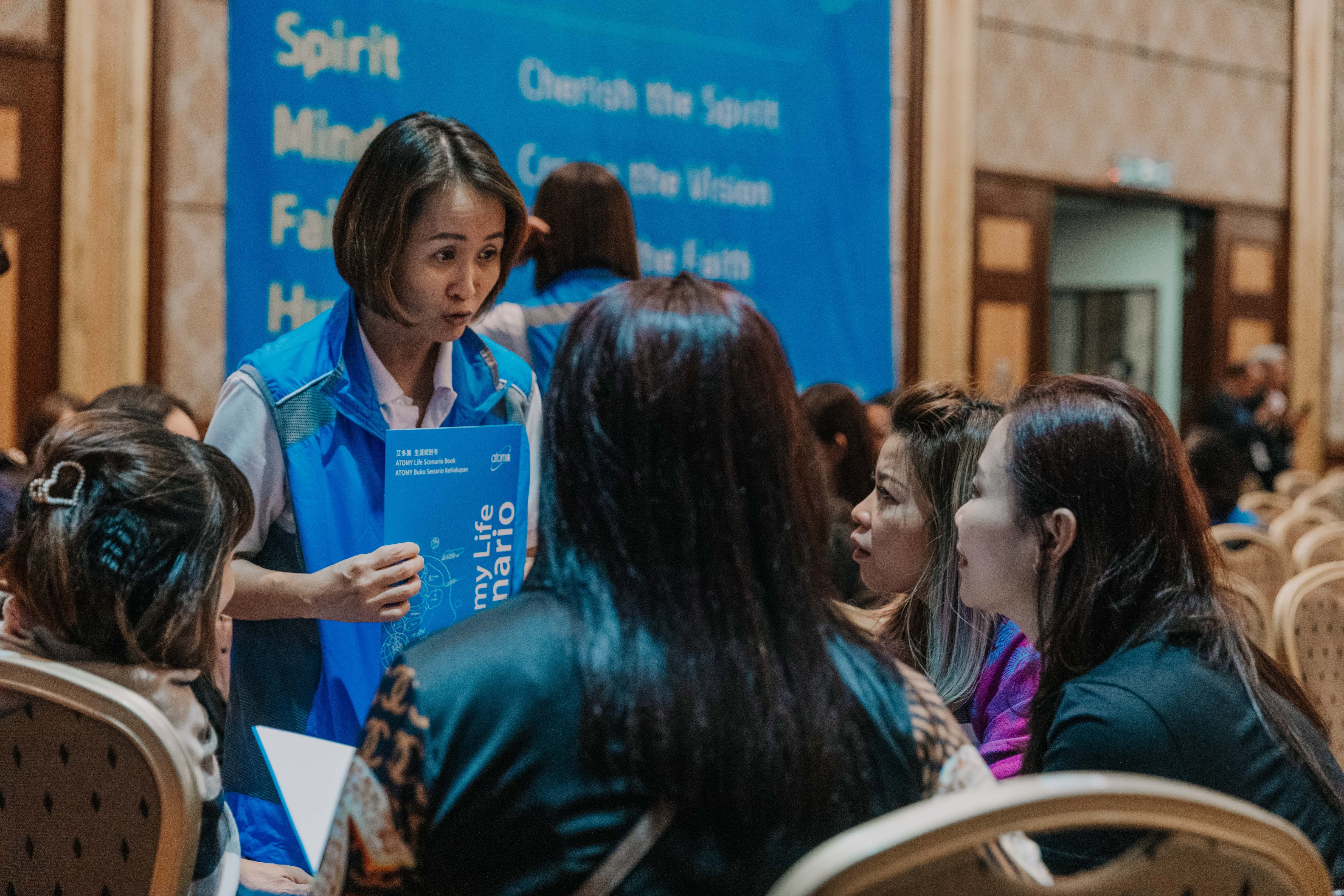 DAY 2: 17-08-2019 (SATURDAY | 星期六 | SABTU)
Attendees 出席人数 Kehadiran: 1260 pax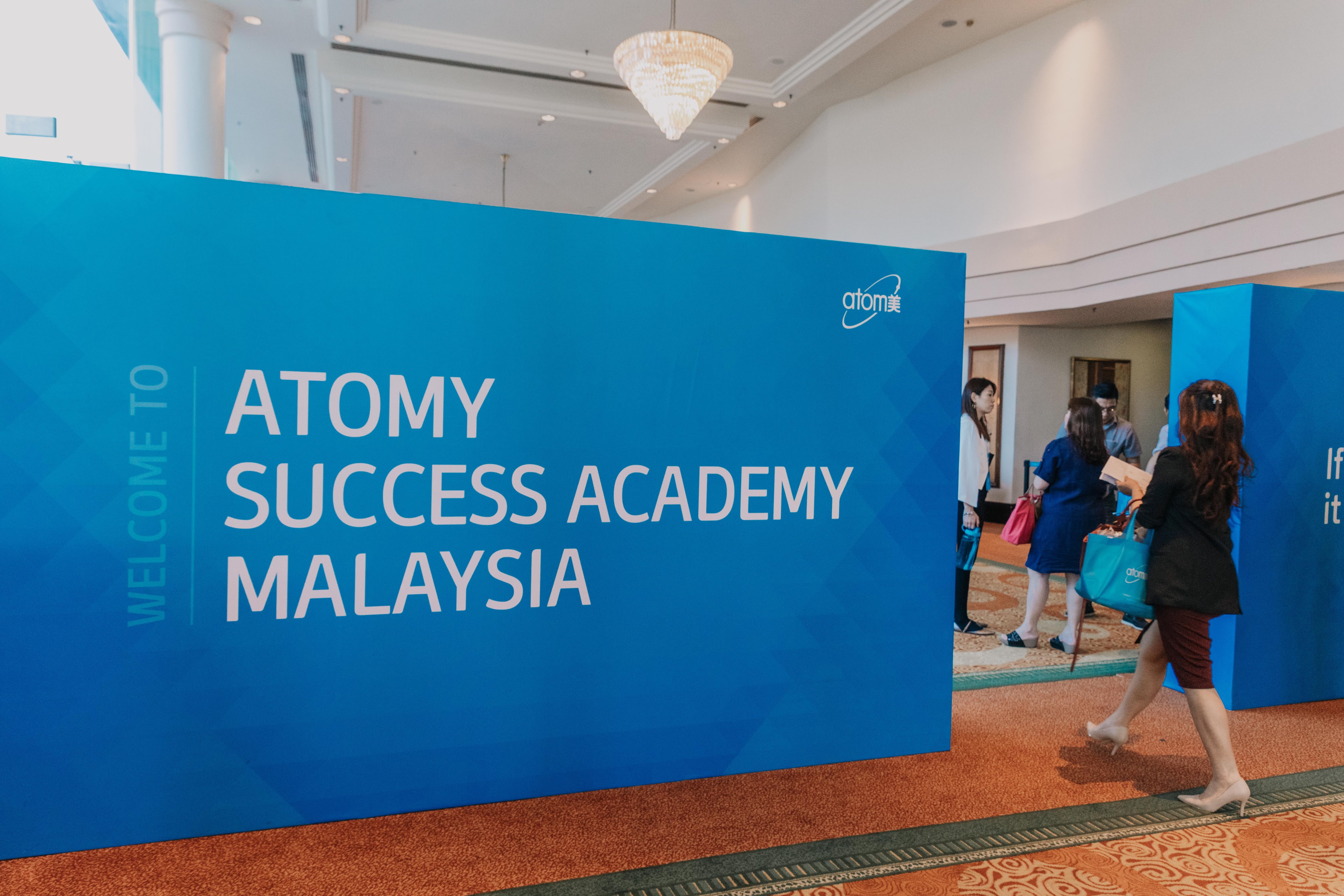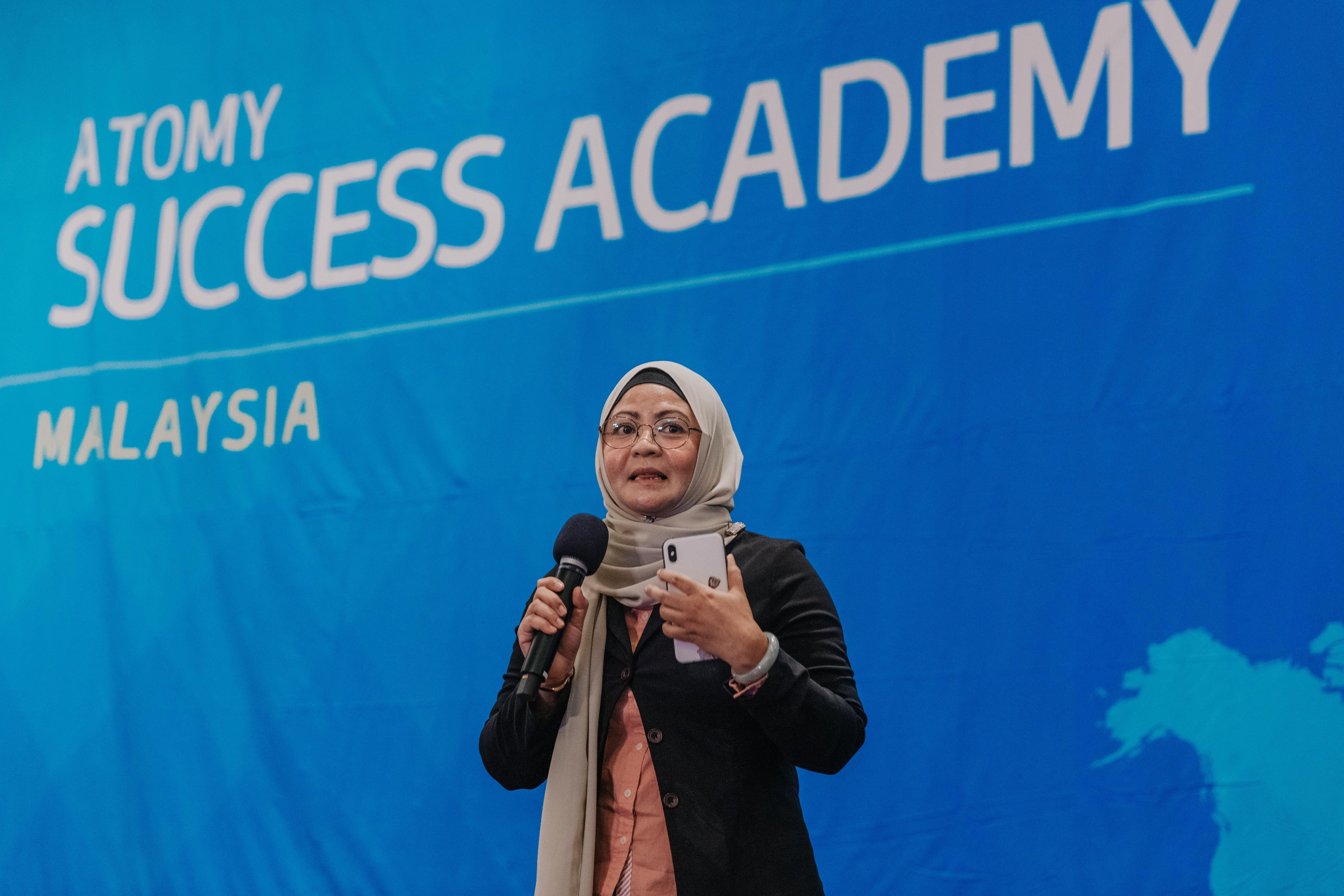 The second-day opening speech by the member |
第二天始于会员的开场致辞。
Hari kedua dimulai dengan ucapan pembukaan oleh ahli.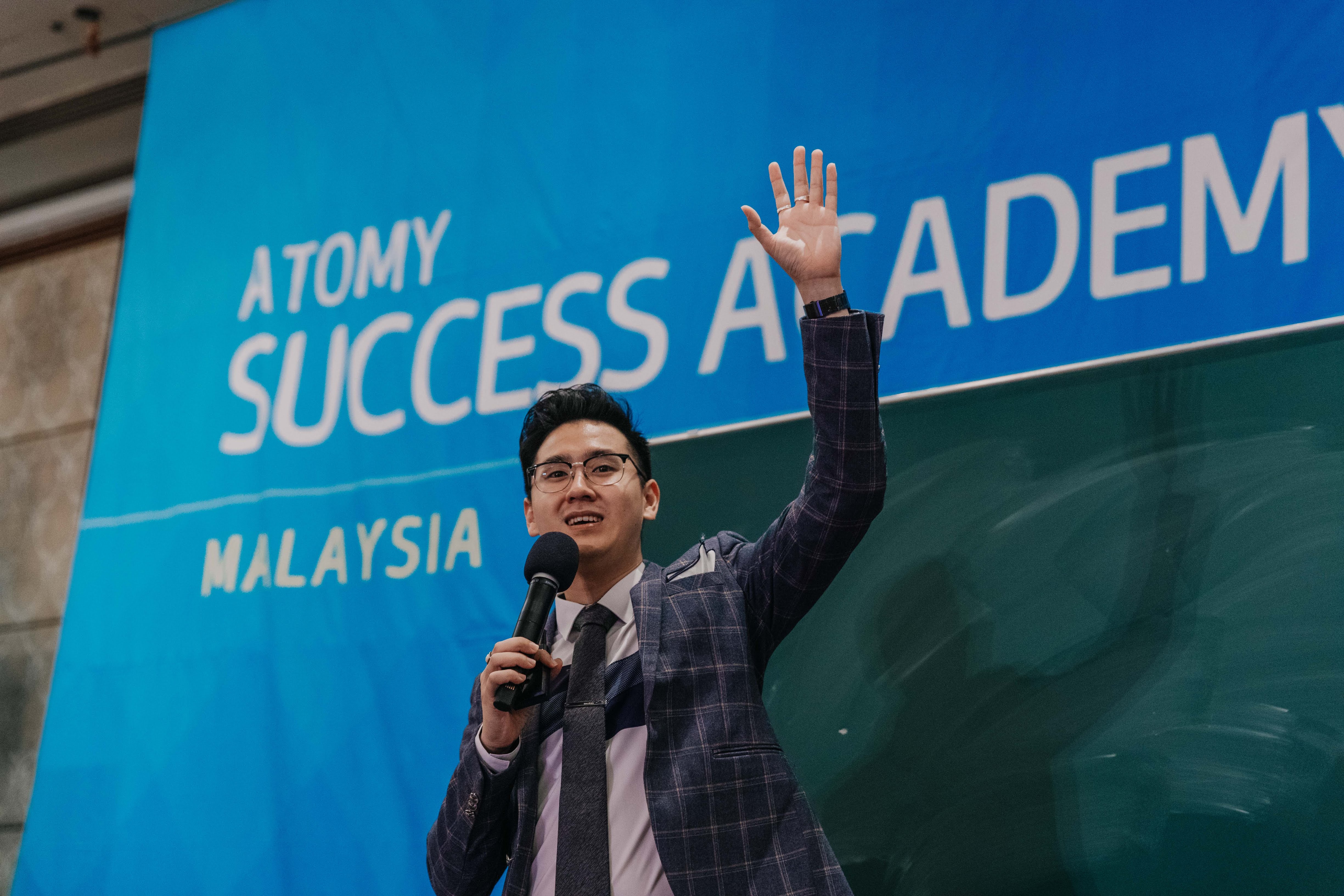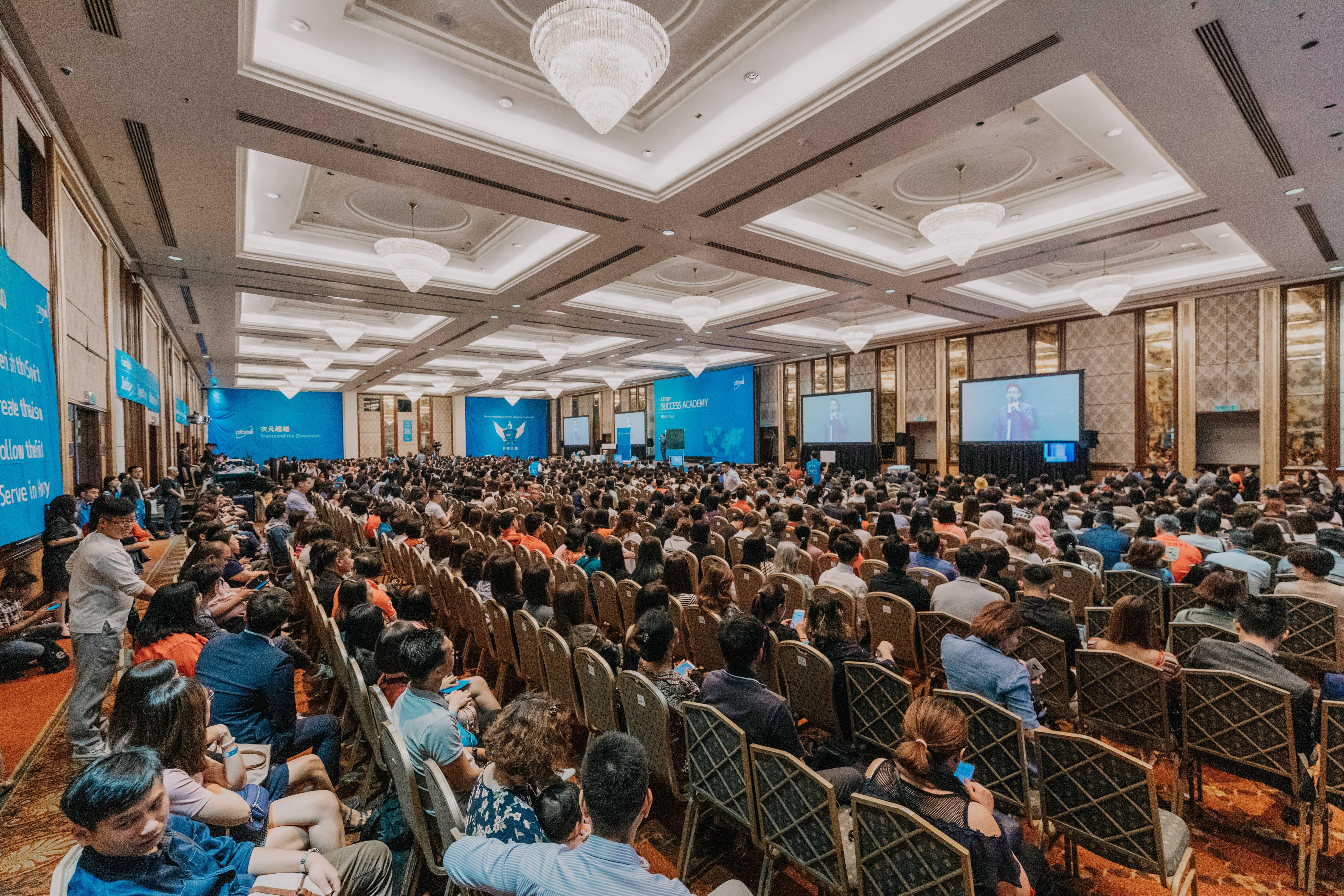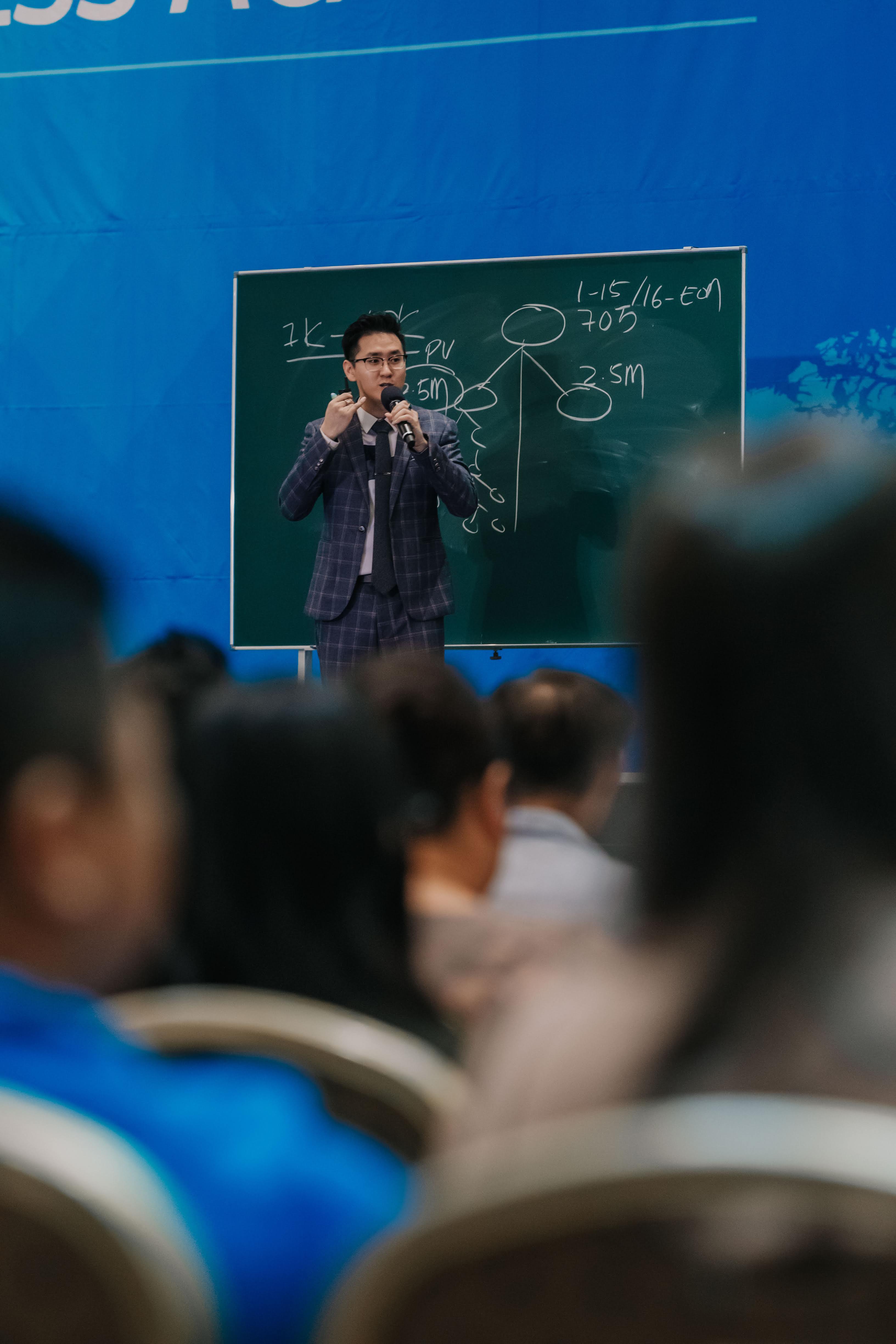 Auto Sales Master Lecture | 自动型销售大师 |
Ceramah "Auto Sales Master
" -
Vincent Tan,
Star Master 星光大师 @ Leaders Club Member 领袖俱乐部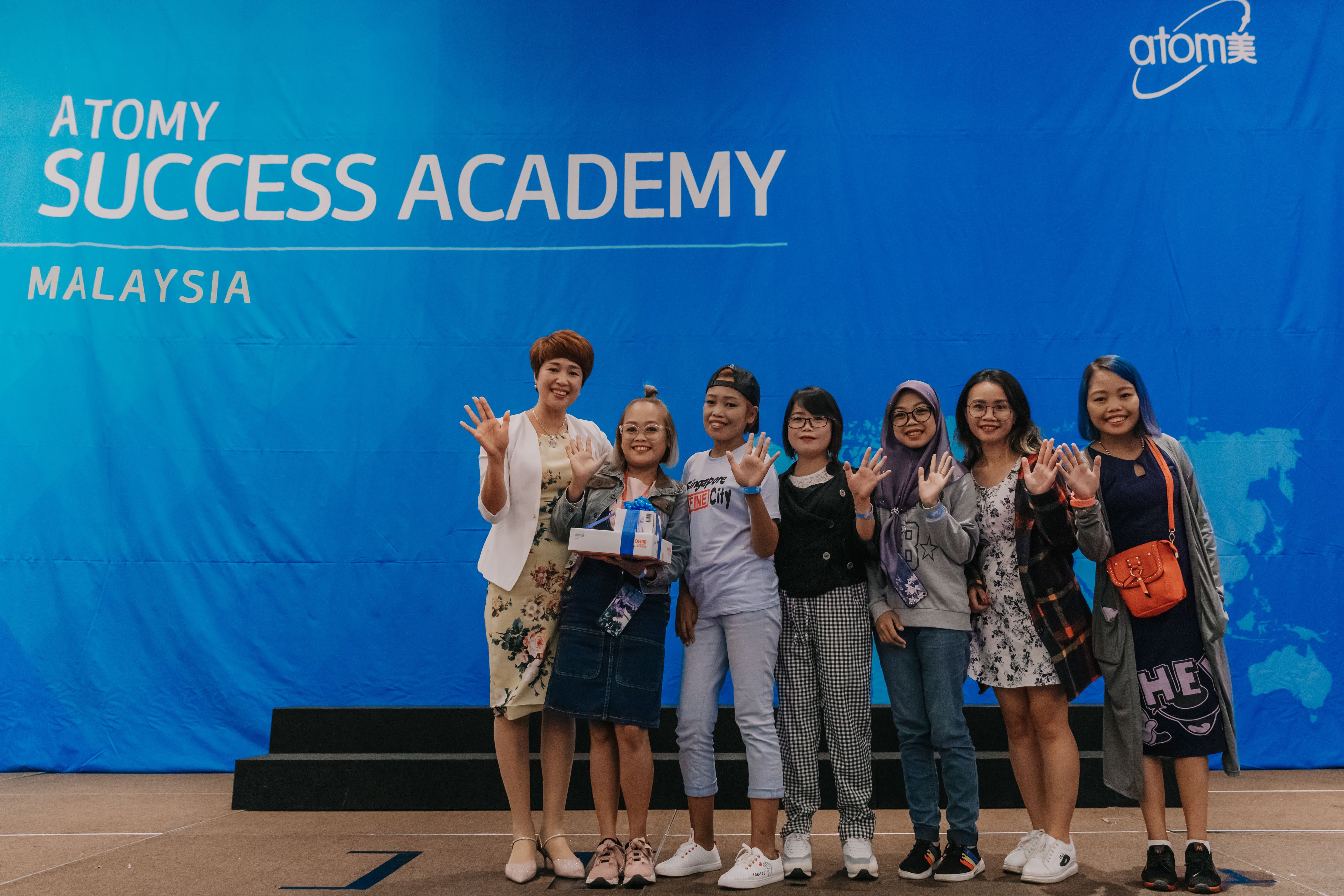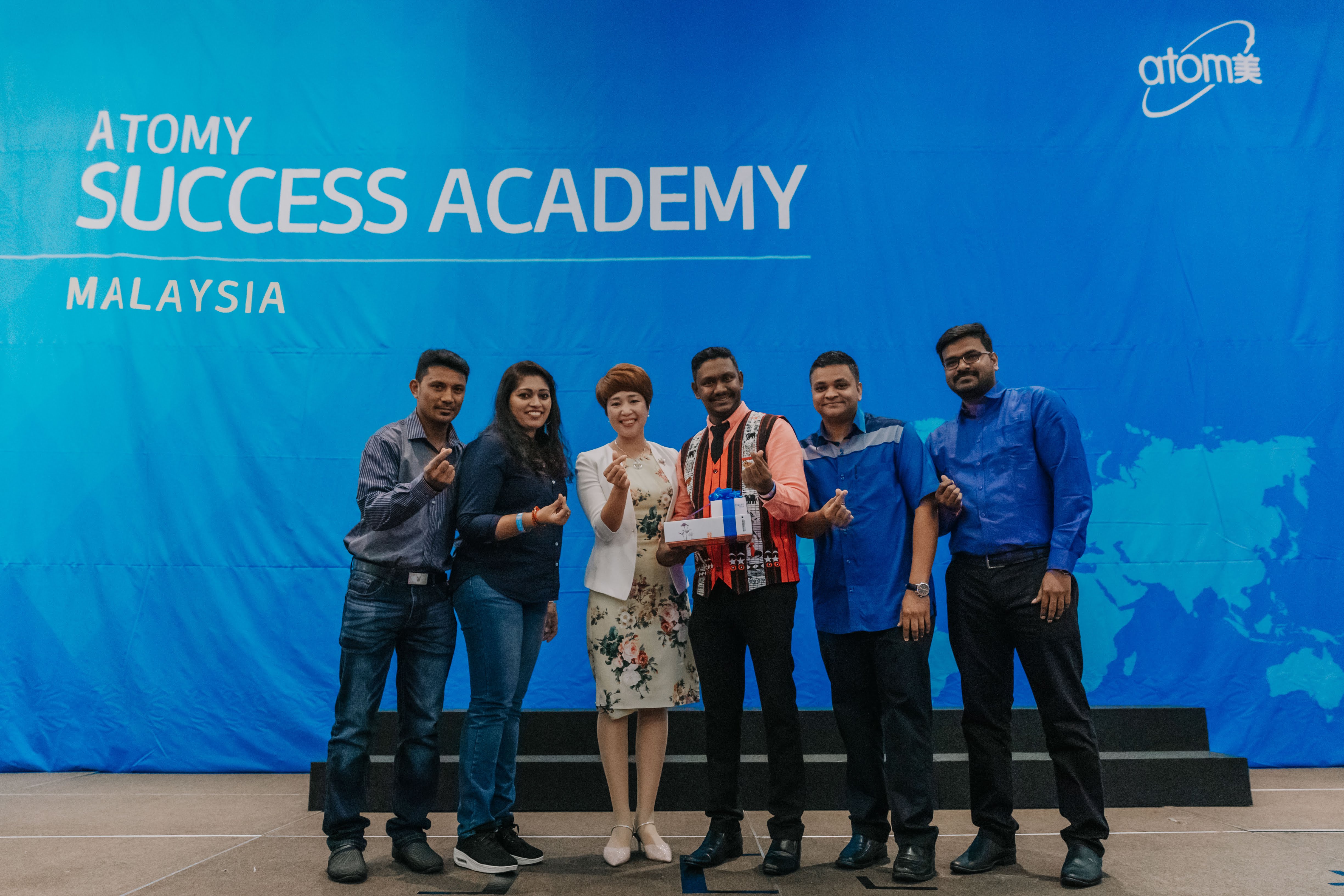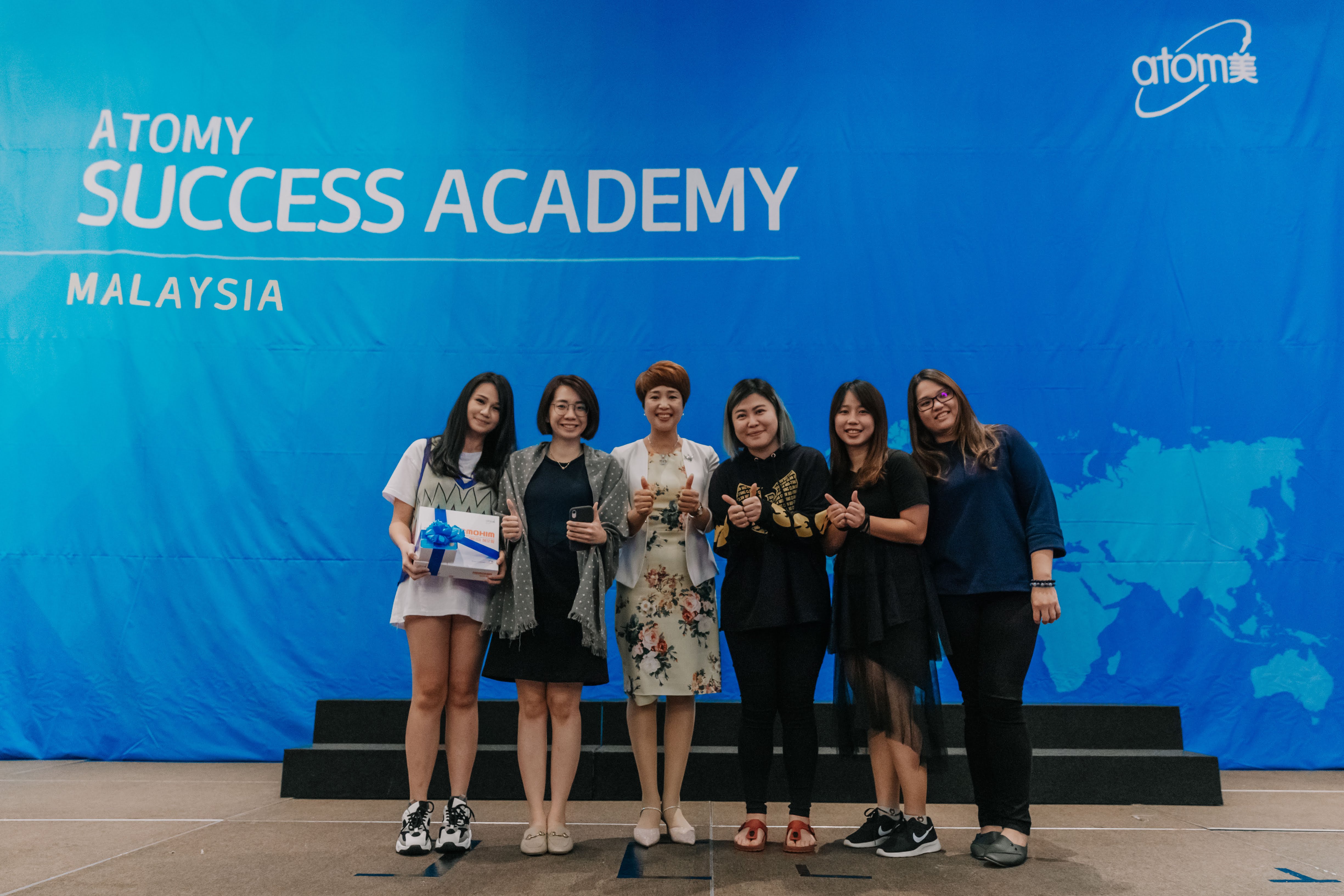 For two days, we are organizing the
Atomy Run Challenge
contest to all the members to participate.
We would like to thank and congratulated for those who participate and redeem your gift at Atomy
Rewards counter. Is not that, participants change to win three grand prizes. Each grand prize winner
will receive
Atomy Hamper
with
1 unit of HemoHIM
and
1 unit of Probiotics Plus worth RM500
.
Congratulations to the winner.
这两天里,我们举行了"Atomy Run Challenge"比赛,供所有成员参加。 我们要感谢并祝贺所有参与者以及在
Atomy Rewards柜台兑换礼物的参与者。 不仅如此,
每位大奖获得者将获得艾多美礼篮,有1盒HemoHIM和一盒Probiotics Plus,价值RM500。 恭喜获胜者。
Semasa dua hari, kami mengadakan satu peraduan "Atomy Run Challenge" kepada semua ahli untuk
disertai. Kami ingin berterima kasih dan mengucapkan tahniah kepada semua peserta dan juga yang
telah menebus hadiah di kaunter Atomy Rewards. Bukan itu sahaja, para peserta berpeluang untuk
memenangi hadiah utama iaitu Atomy Hamper dengan 1 unit HemoHIM dan 1 unit Probiotics Plus
bernilai RM500. Tahniah kepada semua pemenang.
Shin Jeong IM, Royal Master 皇家大师 @ Royal Leaders Club Member
皇家俱乐部成员
shared her life's experience in Road to Success | 分享她的成功之路 |
berkongsi kisah hidup beliau
dalam "Road To Success"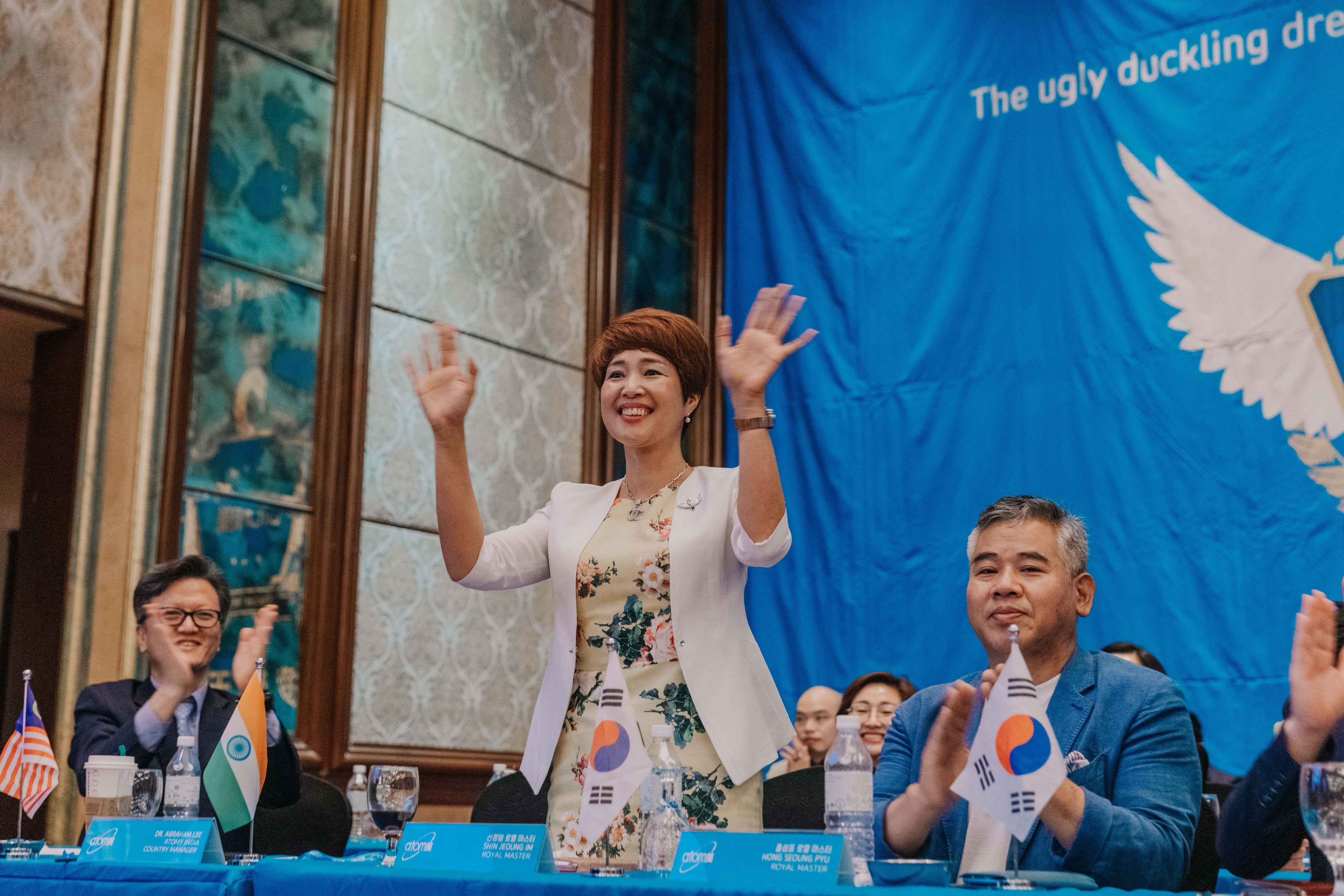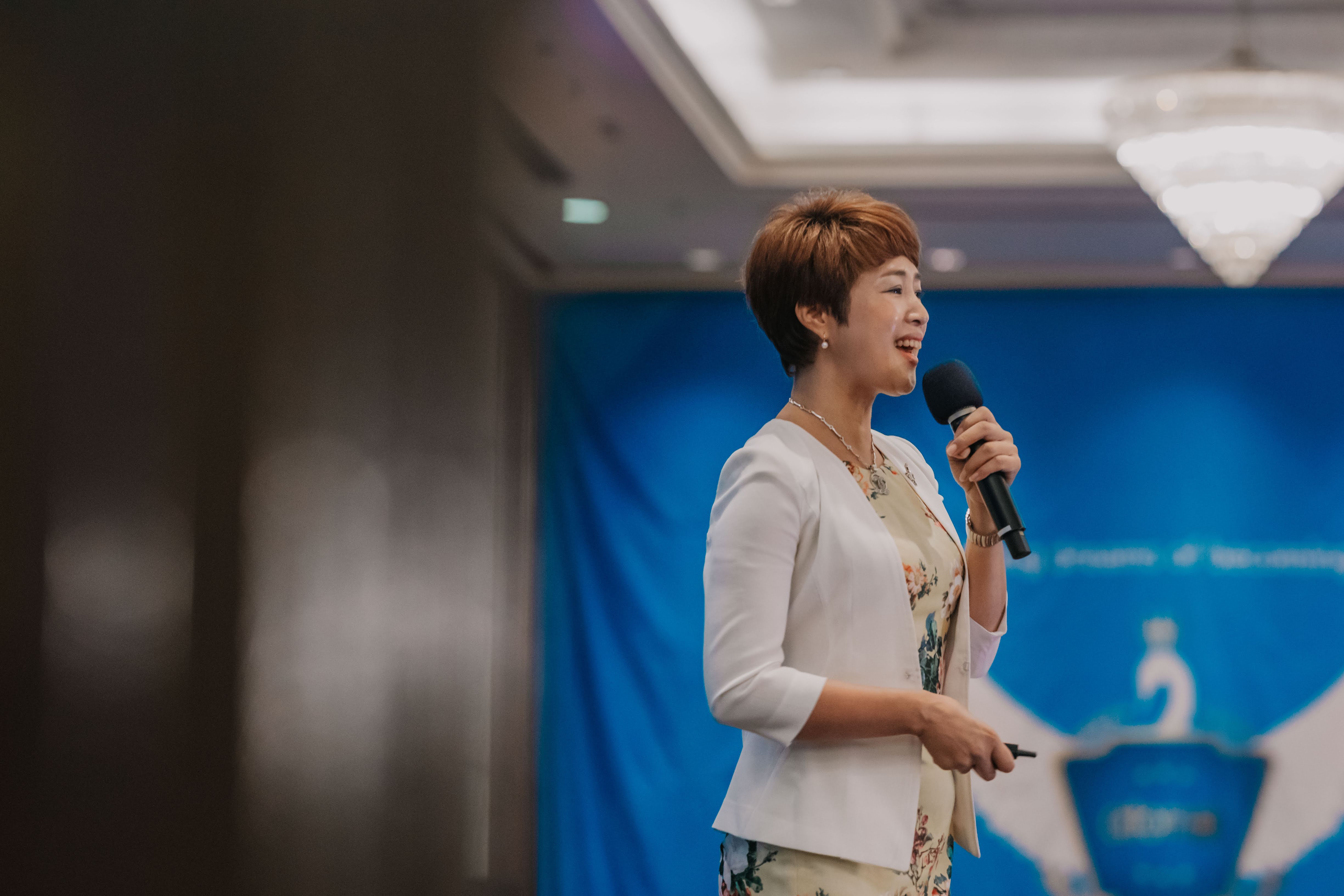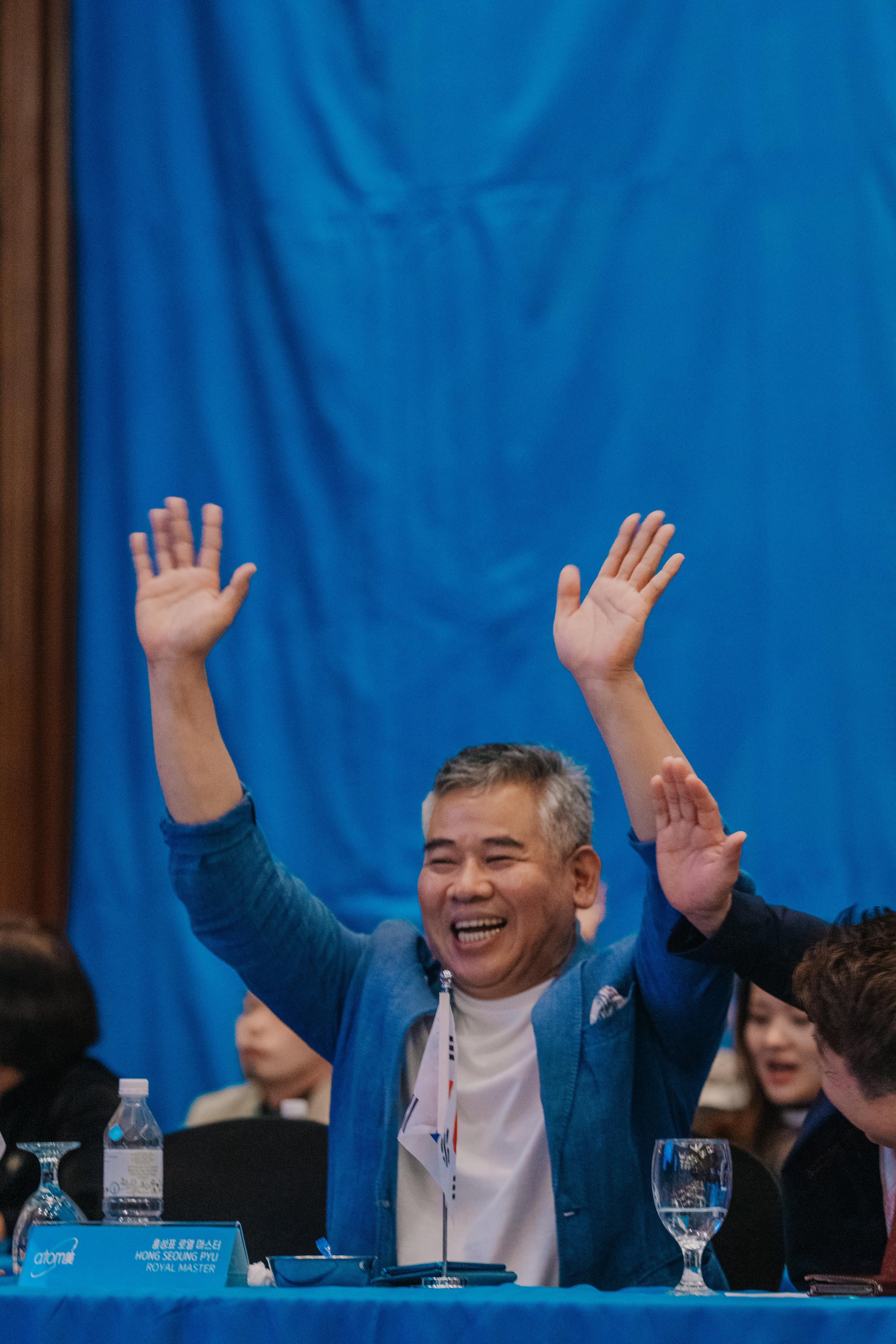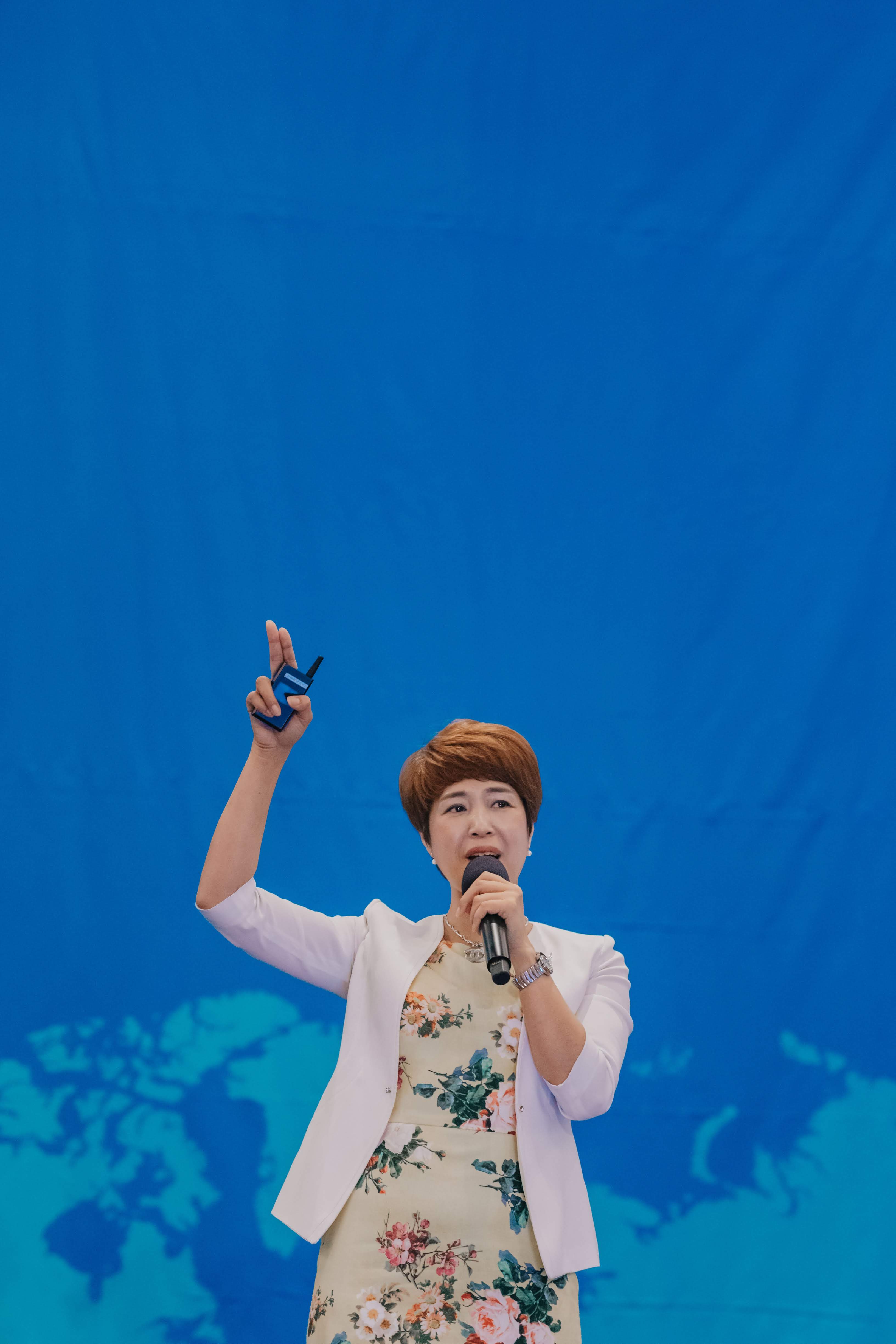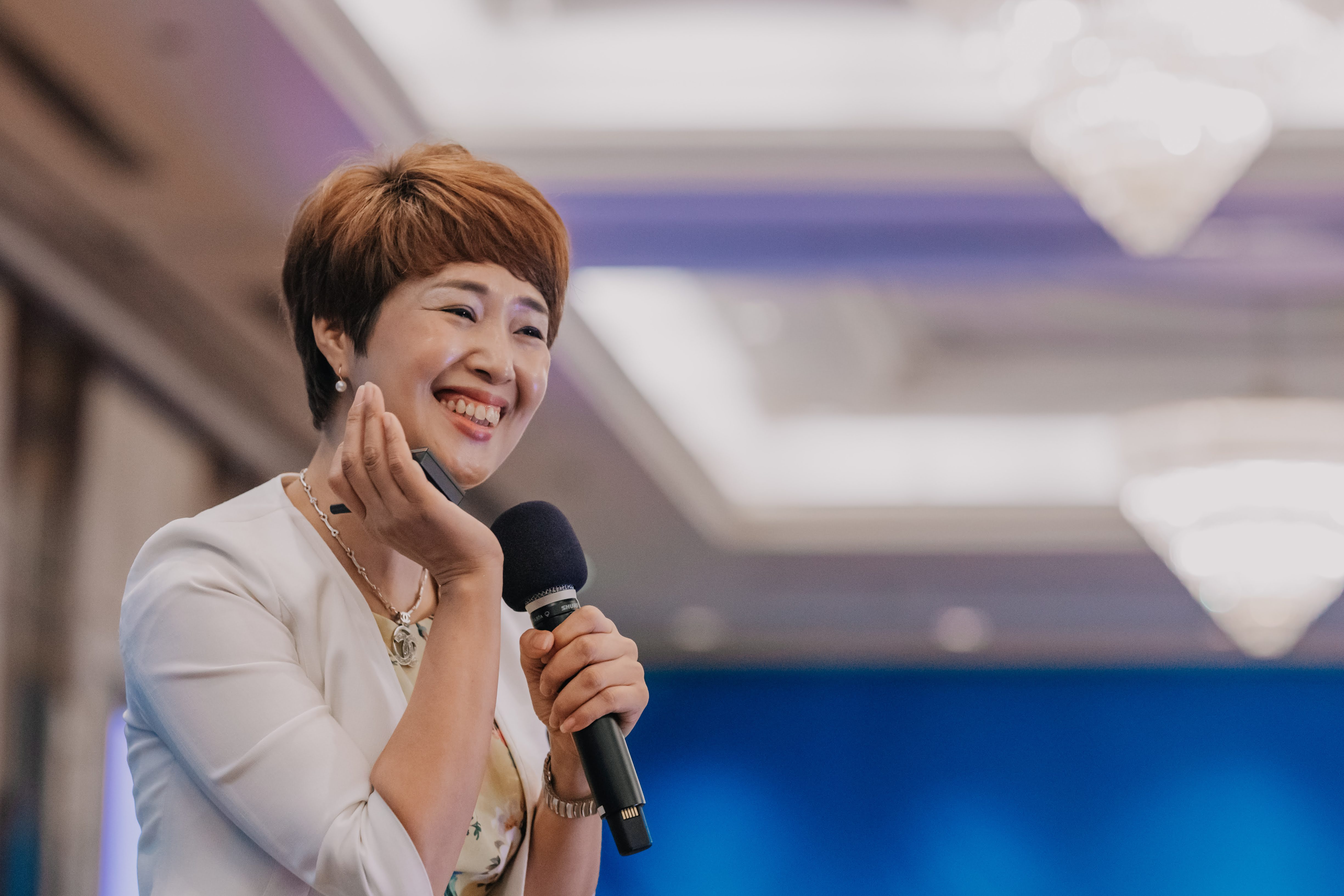 Life Scenario Members Sharing | 生涯规划分享 |
Sesi perkongsian Senario Kehidupan oleh para ahli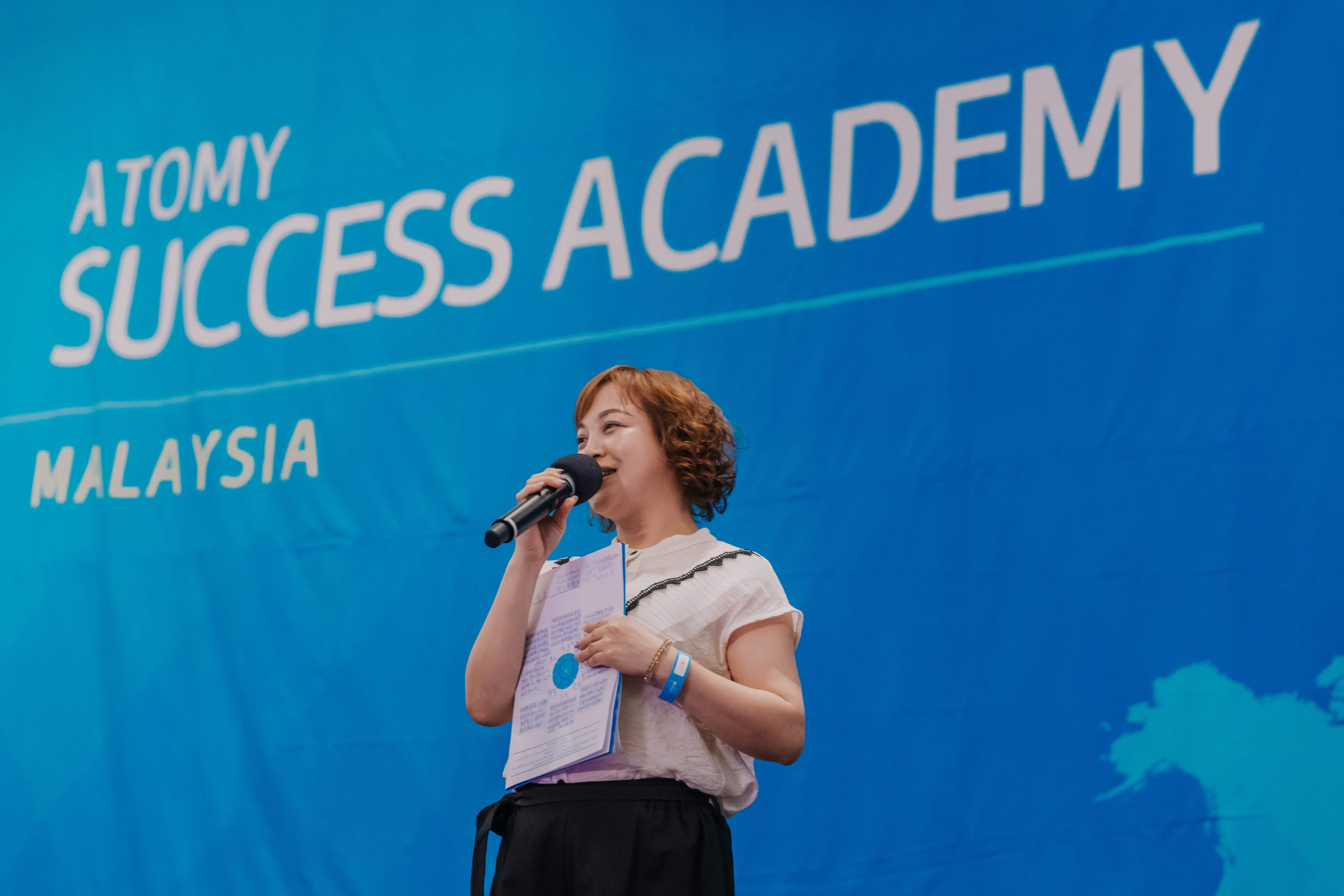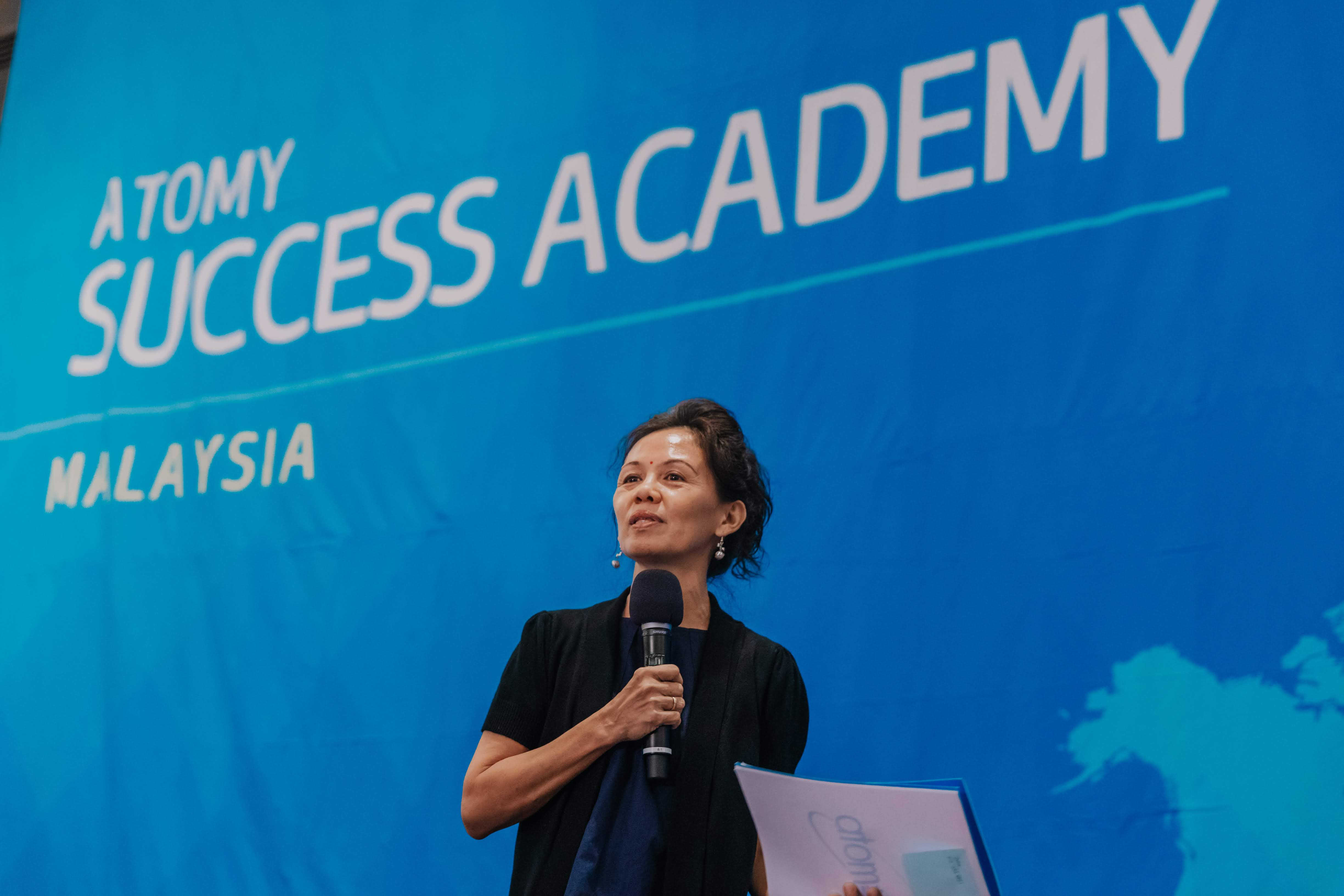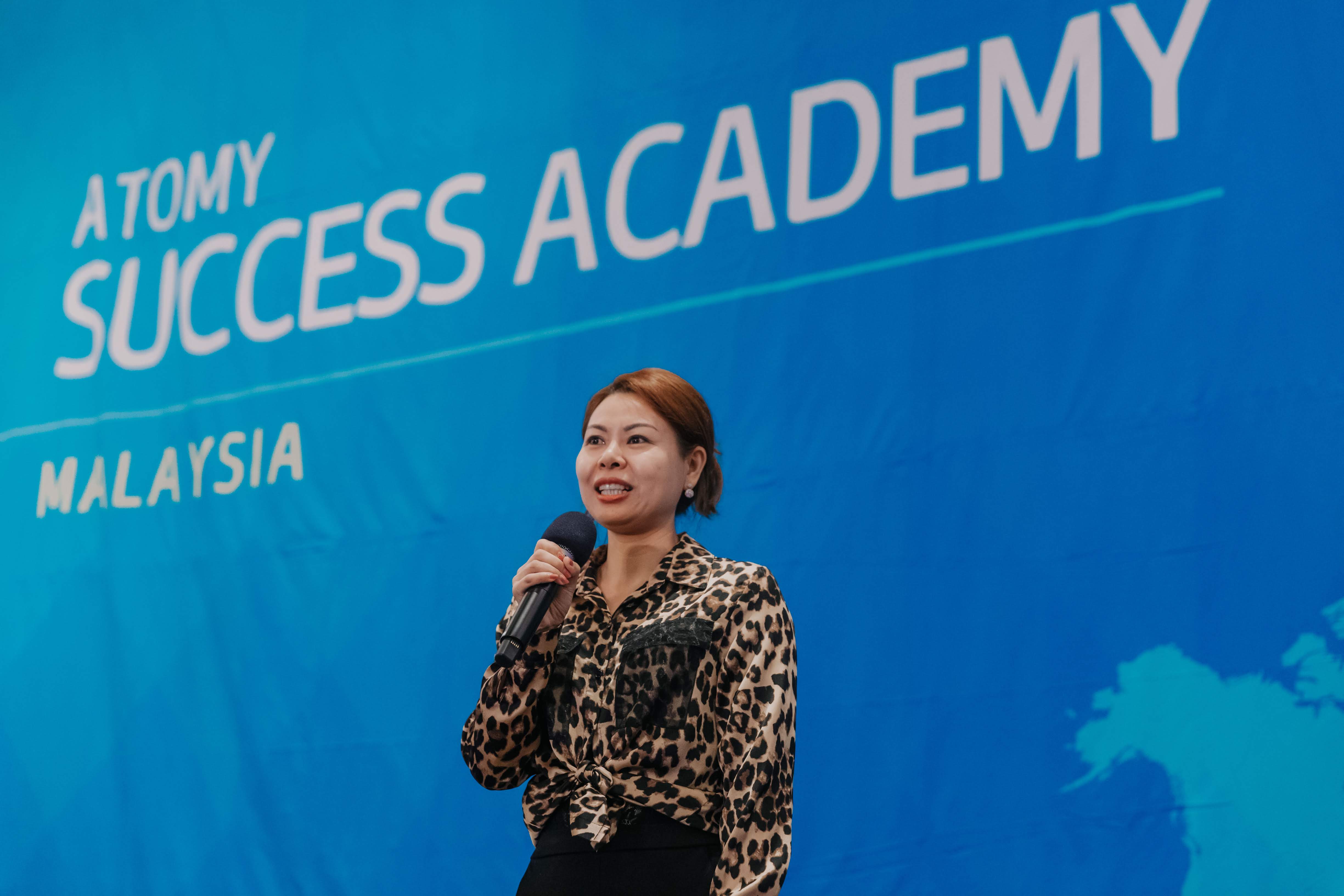 Group photo with leaders | 与领袖们合影 |
Gambar Berkumpulan bersama para pemimpin.
"If your actions inspire others to dream more, do more and become more. You're a leader"
"如果你的行动激励他人有更多梦想,你便一个领袖"