ARTICLE
24th Success Academy, April 2019
24th Success Academy, April 2019
ATOMY MALAYSIA 24rd SUCCESS ACADEMY (April 2019)
SUCCESS ACADEMY ATOMY MALAYSIA KE-24 (Apr 2019)
马来西亚艾多美第二十三届成功学院(二零一九年四月)
Date Tarikh 日期 : 19 ~ 20 Apr, 2019
Venue Tempat 地点 :The Grand Ballroom, Dorsett Grand Subang
Attendees Kehadiran 出席人数 : 882 pax
Congratulations to Atomy for winning the
Superbrands Medal
in Malaysia. Prove that ATOMY has
been recognized and acknowledged by the public and ATOMY user
Tahniah kepada Atomy kerana telah memenangi Medal Jenama Super di malaysia. Ini adalah bukti
bahawa Atomy telah mendapat pengiktirafan dan di akui oleh umum dan pengguna atomy
恭喜马来西亚艾多美荣获Superbrands 奖章
证明艾多美已经受大众欢迎肯定越来越多人爱用艾多美产品,日后马来西亚的产品将会印上这个荣耀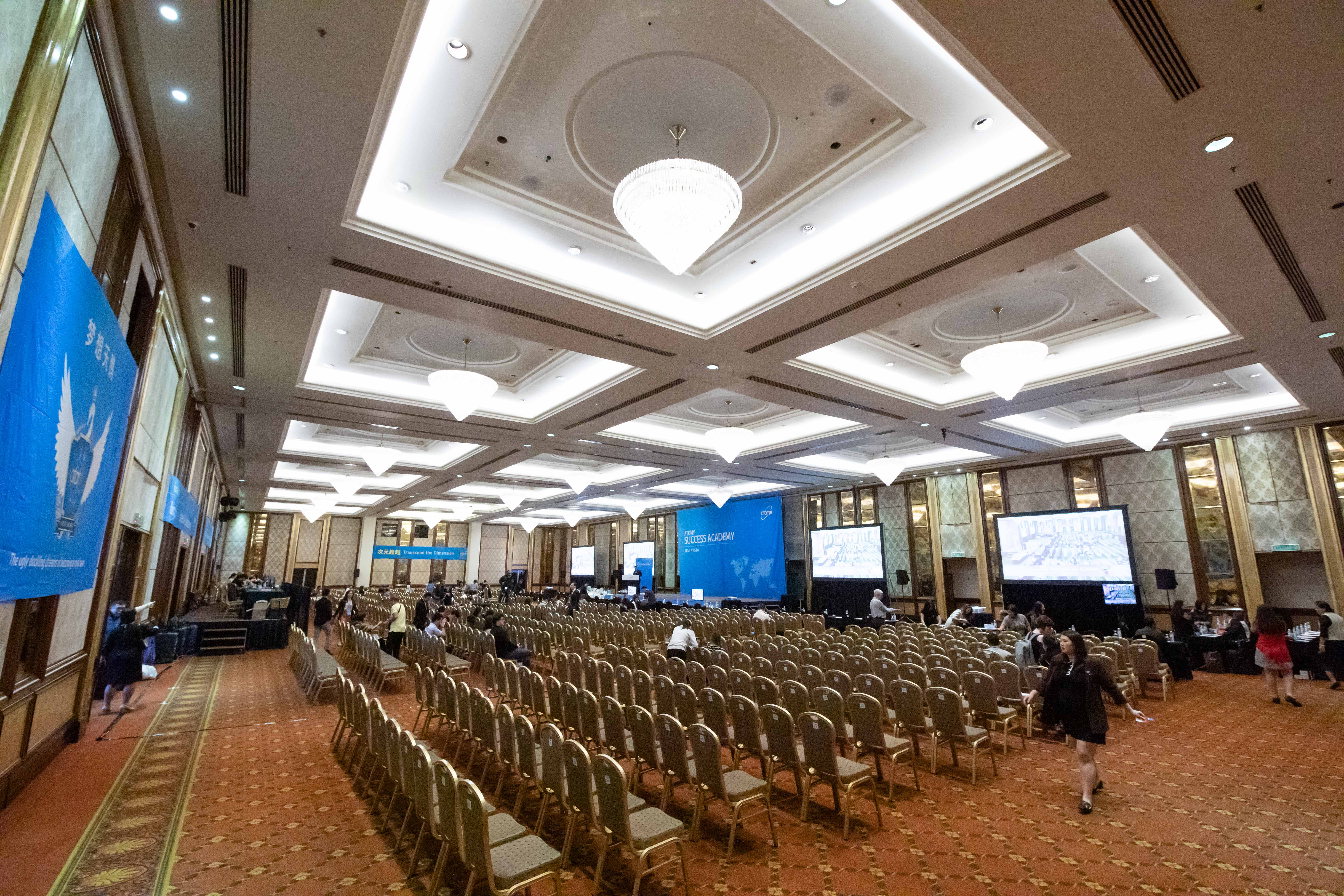 Product Testing Corner
Sudut produk "tester"
产品试用区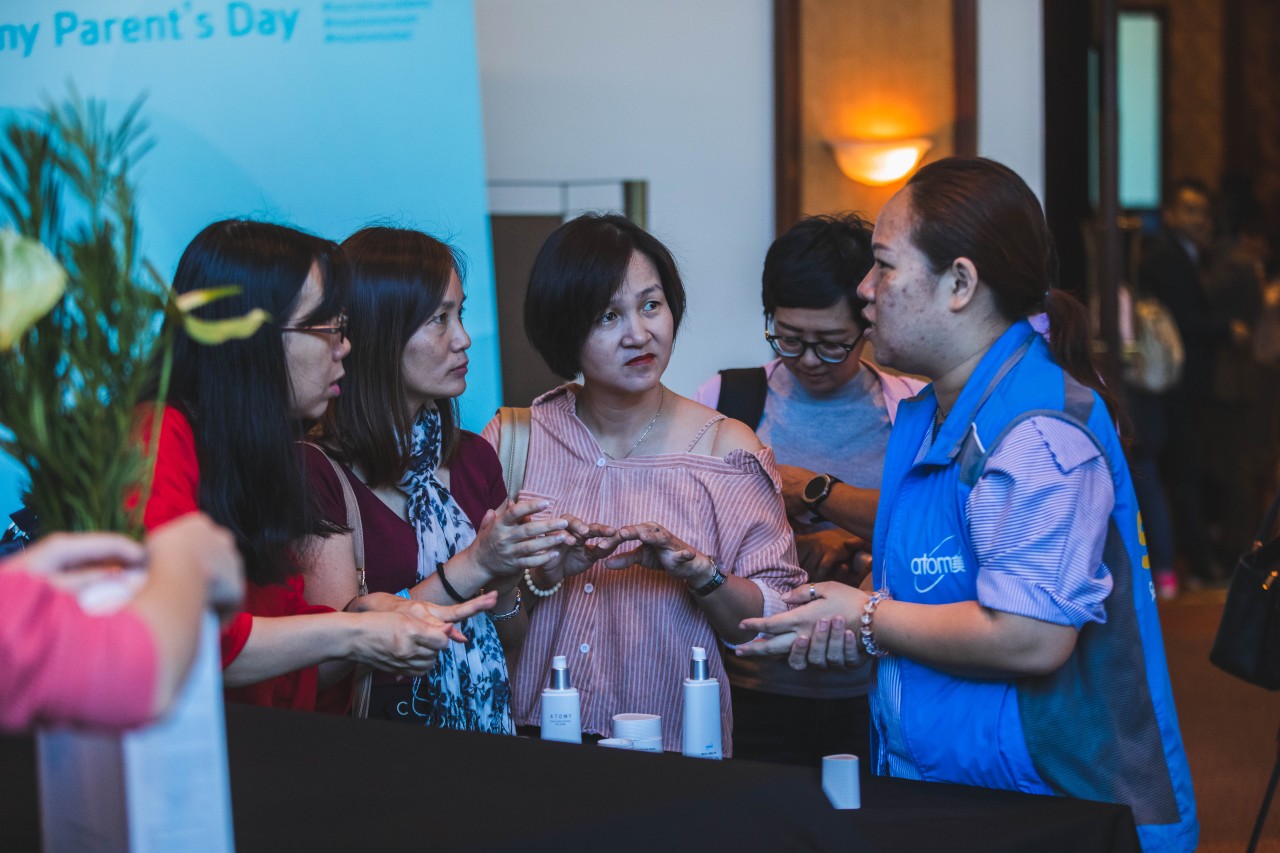 Thank you every time the products are carefully designed by the members
Terima kasih setiap kali produk direka dengan teliti oleh ahli
感谢每次由会员们精心设计的产品摆设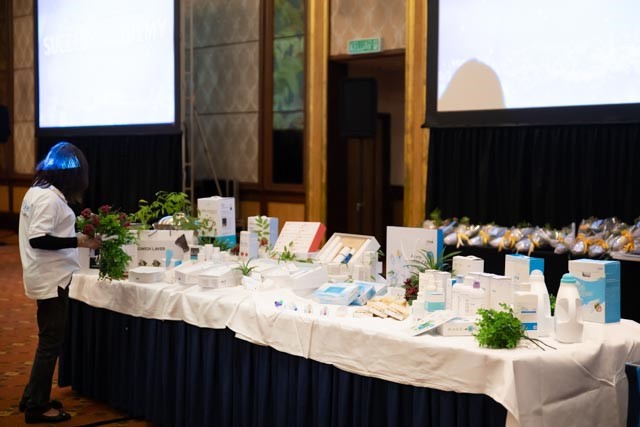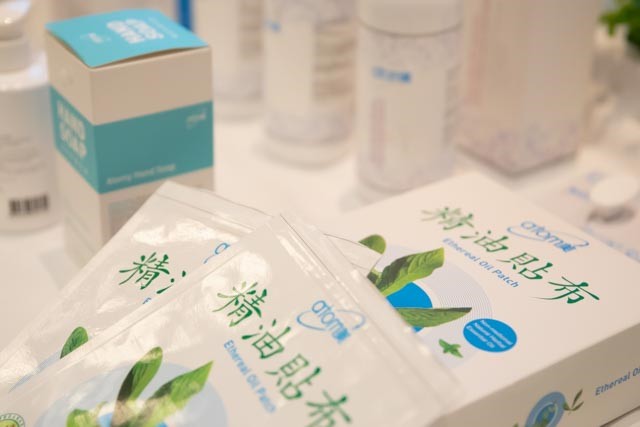 Every time you come to the success academy, you may come to our special designed photo
booth and take a picture.
Setiap kali anda mencapai akademi kejayaan, anda boleh datang ke gerai foto kami yang
direka dengan baik dan mengambil gambar.
每次来到成功学院都可以来到我们精心设计的Photo Booth拍照哦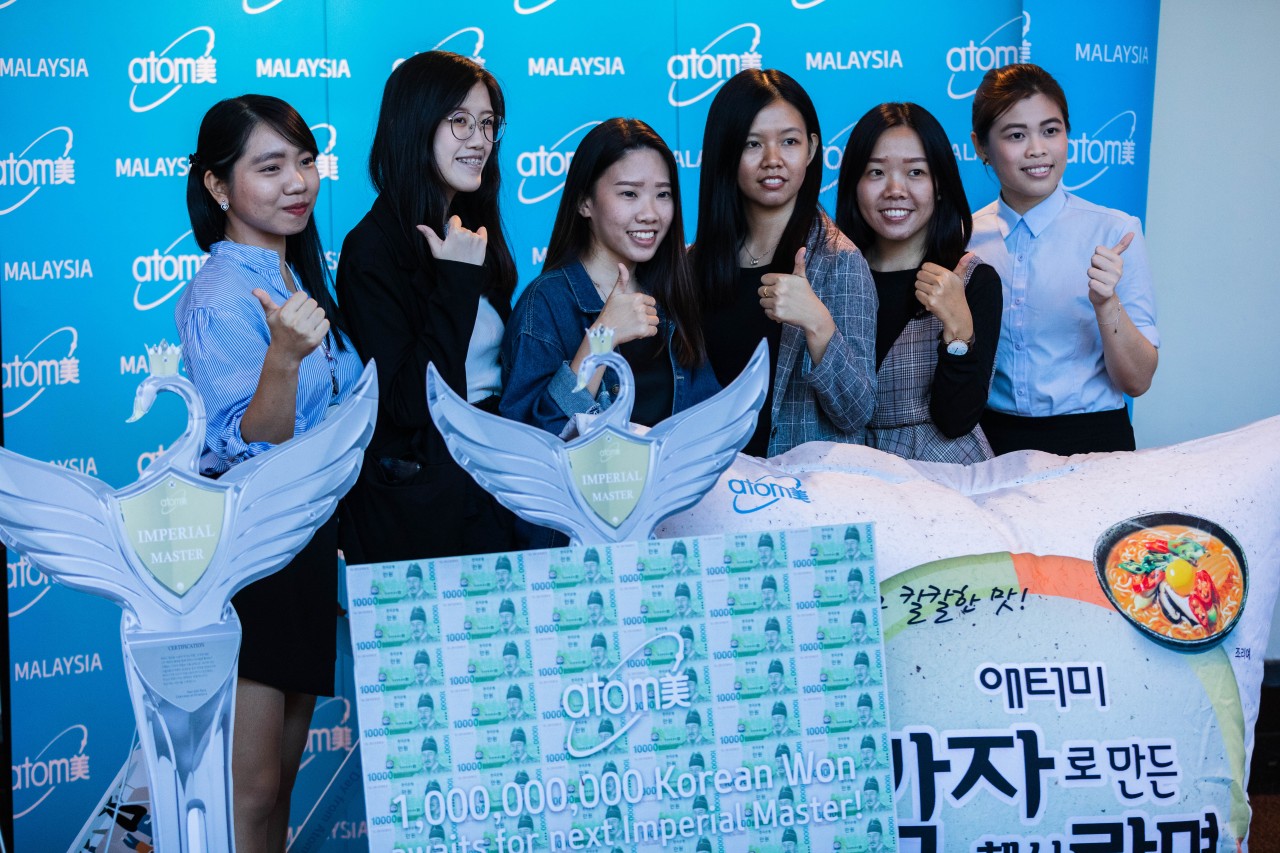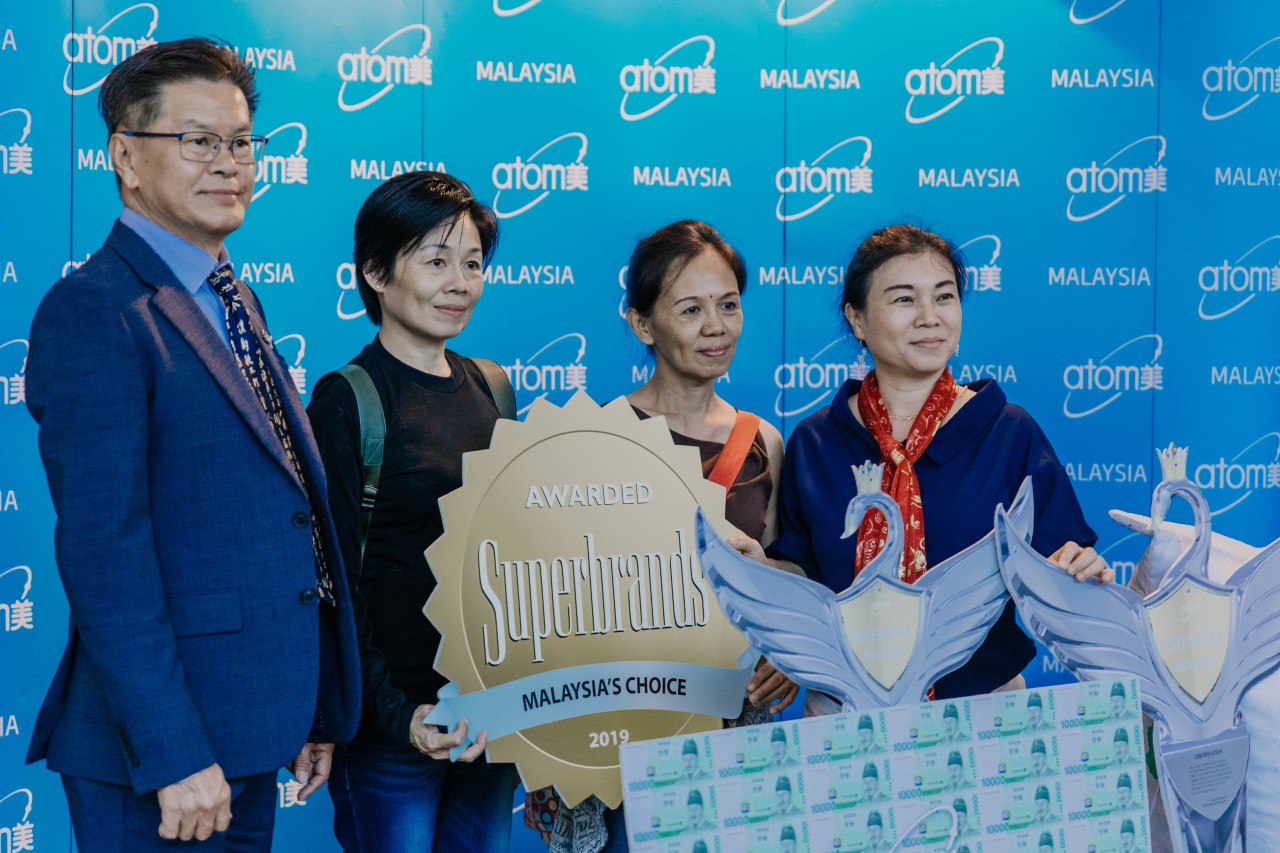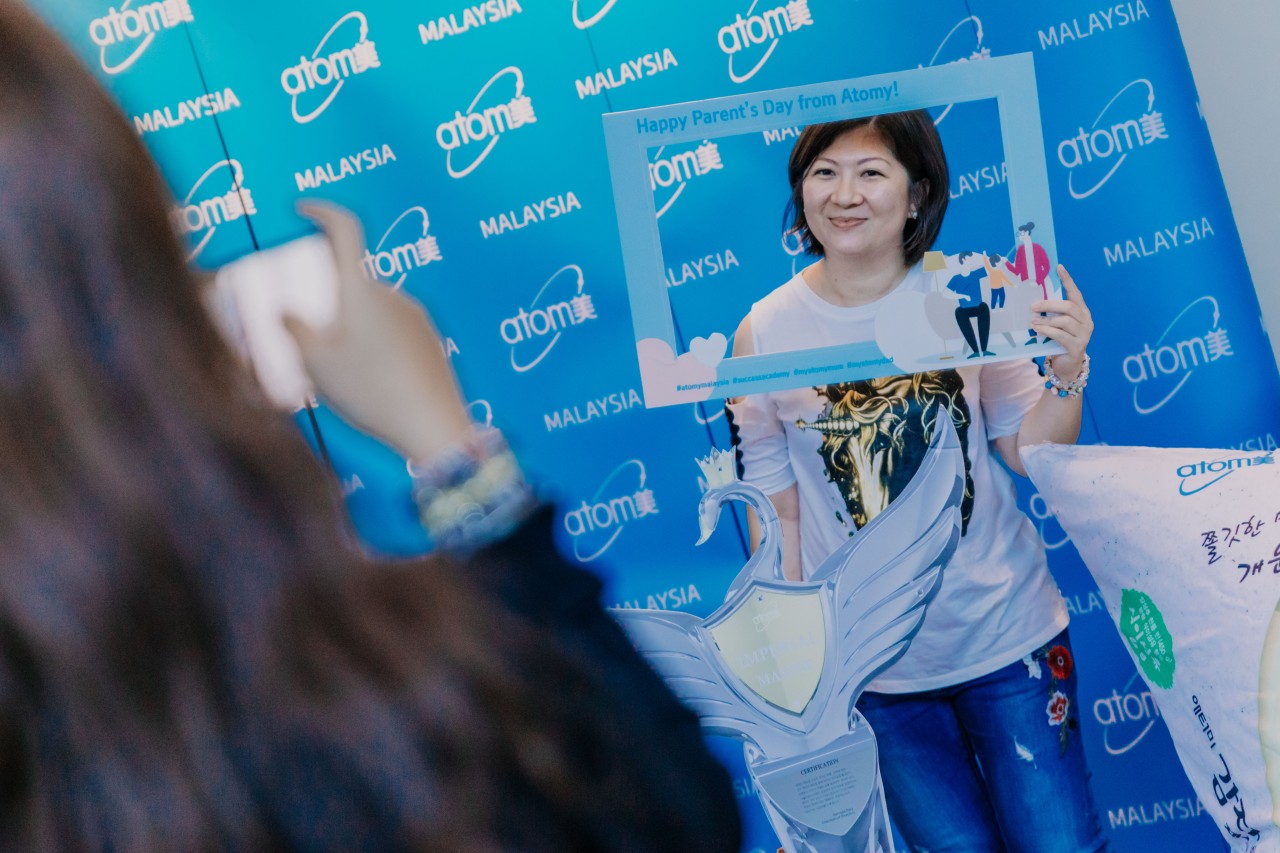 The theme of this time is Parents' Day. Members who have attended the success academy
can also participate in our event and shoot a short film for "Words for my Mom and Dad".
Tema kali ini adalah Parent's Day (Hari Ibu Bapa). Ahli yang hadir ke Success Academy
telah mengambil bahagian dalam acara yang dianjurkan dan membuat video pendek untuk
"Ucapan kepada ibubapa"
这次的主题是双亲节,会员出了出席成功学院学习,也可以参加我们这次的活动,拍摄一个简短的"给爸爸妈妈的话"短片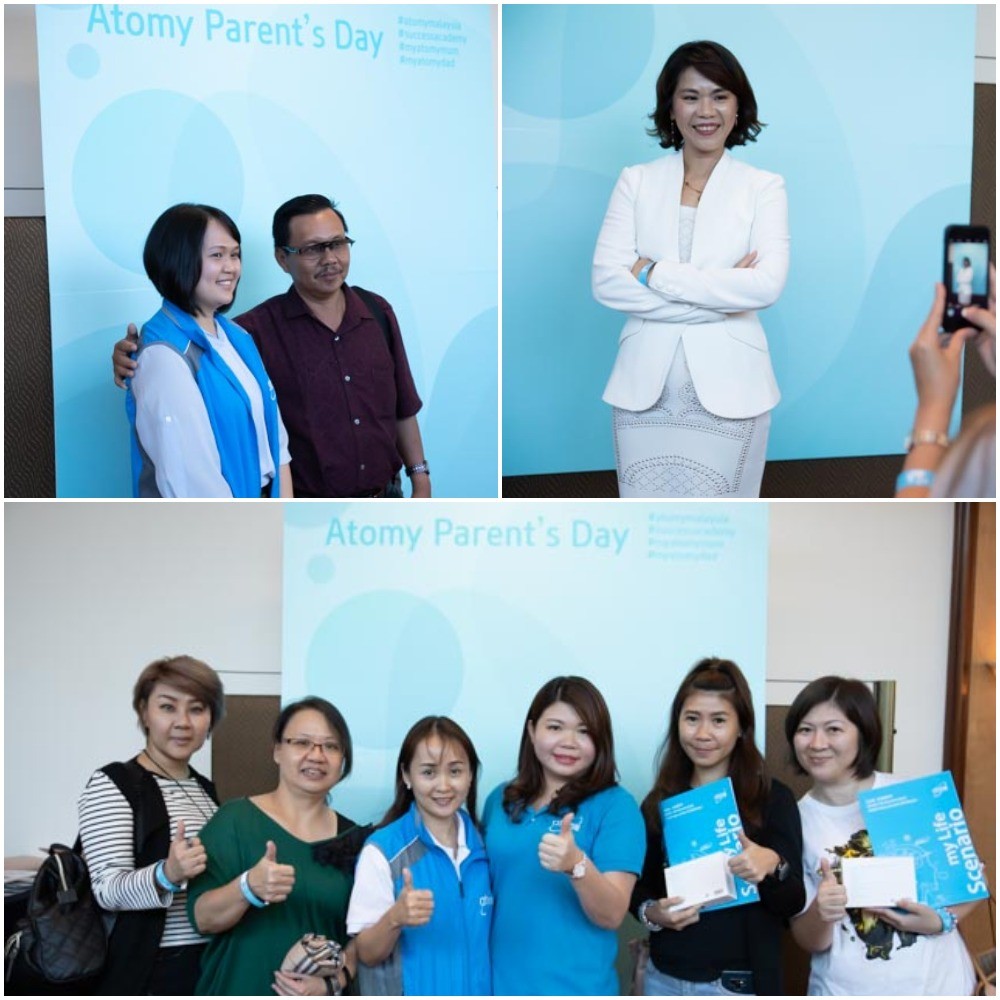 This round we have Emcee |
Emcee Kali ini
| 司仪-
Wallace Tan SM 销售大师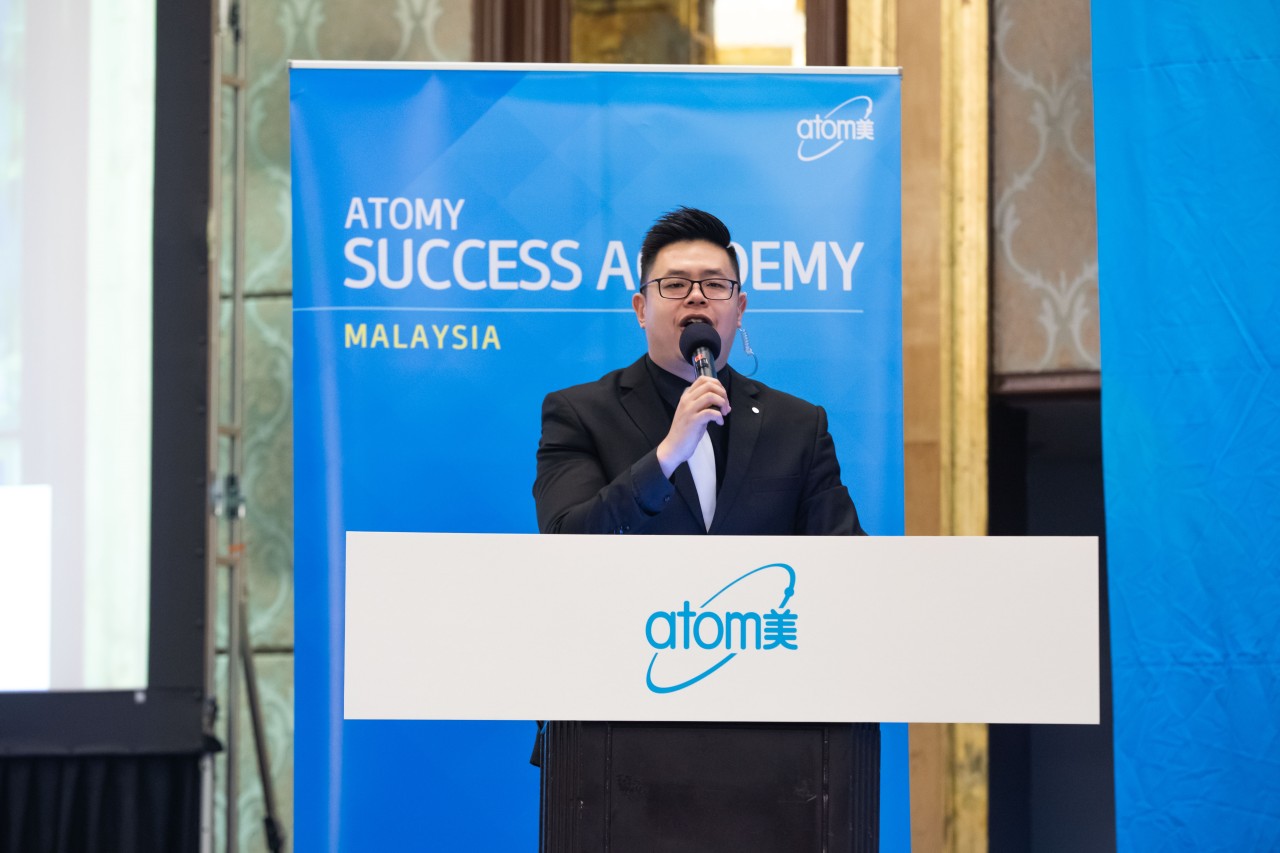 COMPANY MOTTO & OATH
Reading of Oath by member's representative |
Pembacaan Akuan Sumpah oleh wakil ahli
| 会员代表宣誓 -
Peter Yuan SRM 玫瑰大师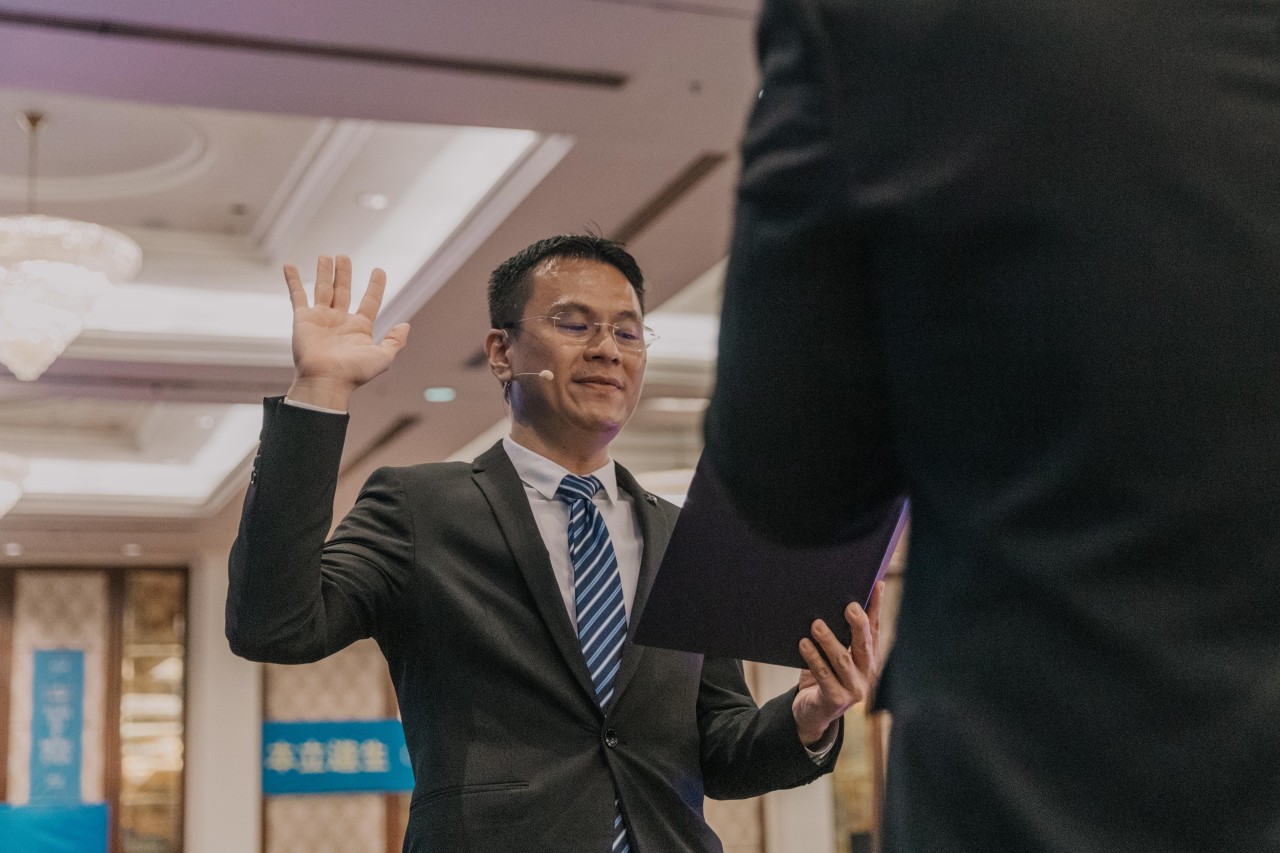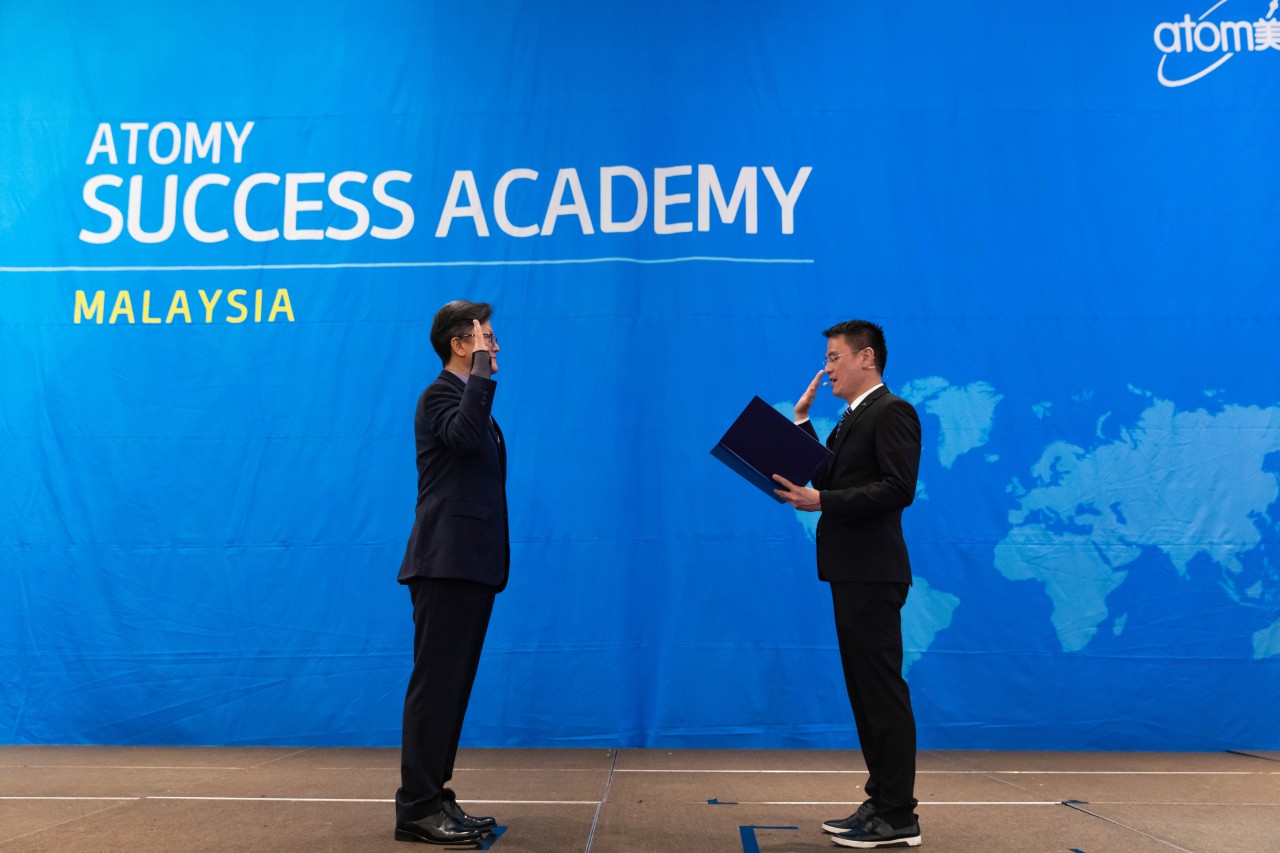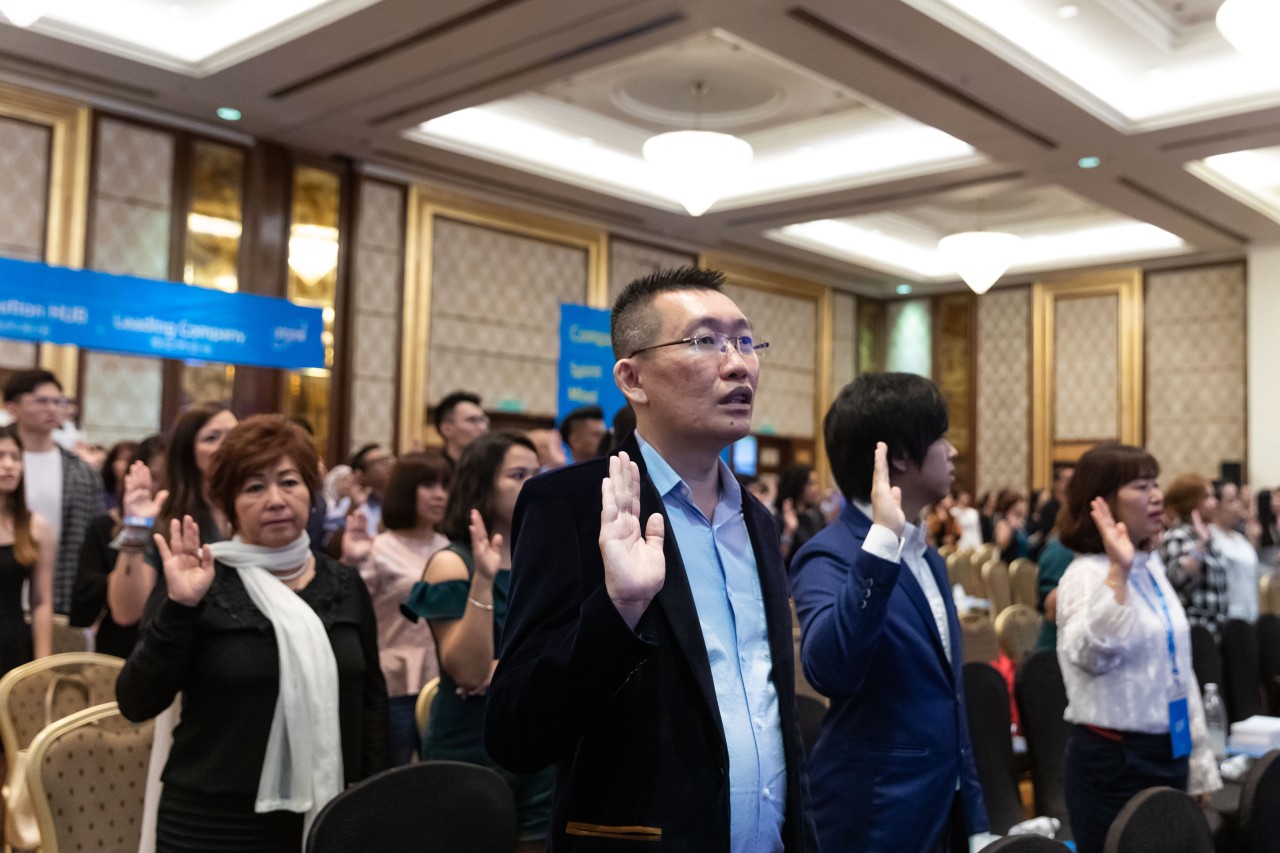 Reciting the Company's Motto to start our SA, Aja! Aja! Aja!
Laungan Motto Syarikat sebagai upacara pembukaan SA, Aja! Aja! Aja!
成功学院正式开始。大家精神奕奕的喊社训。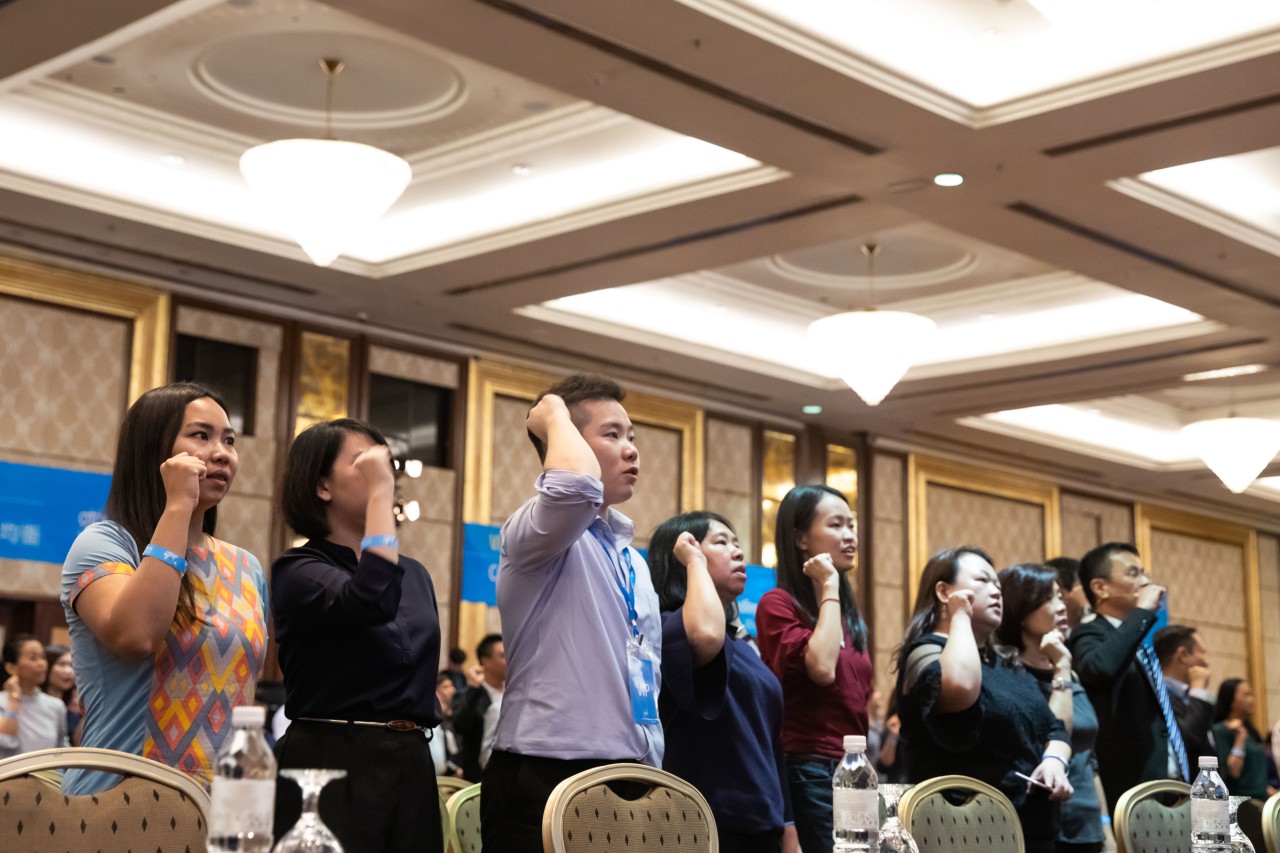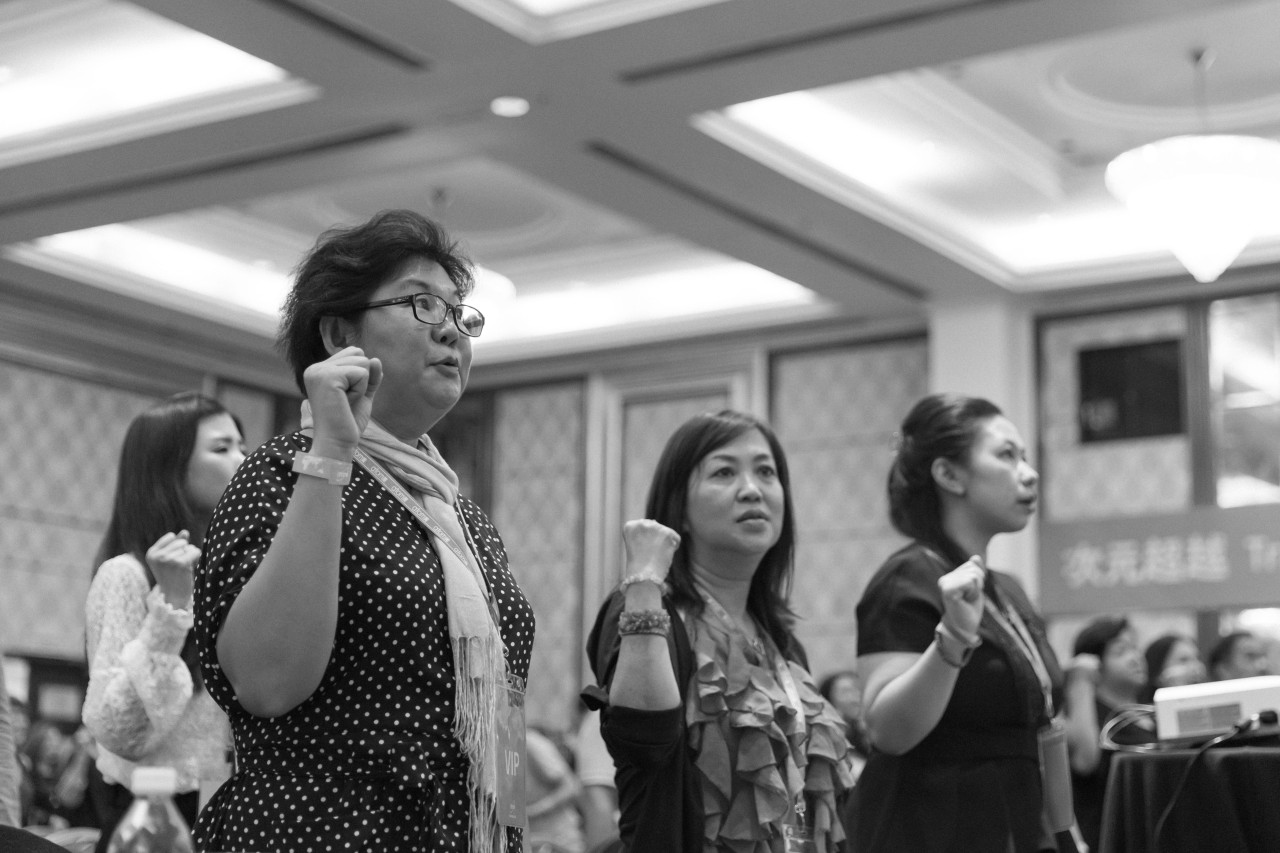 INTRODUCTION OF LOCAL LEADERS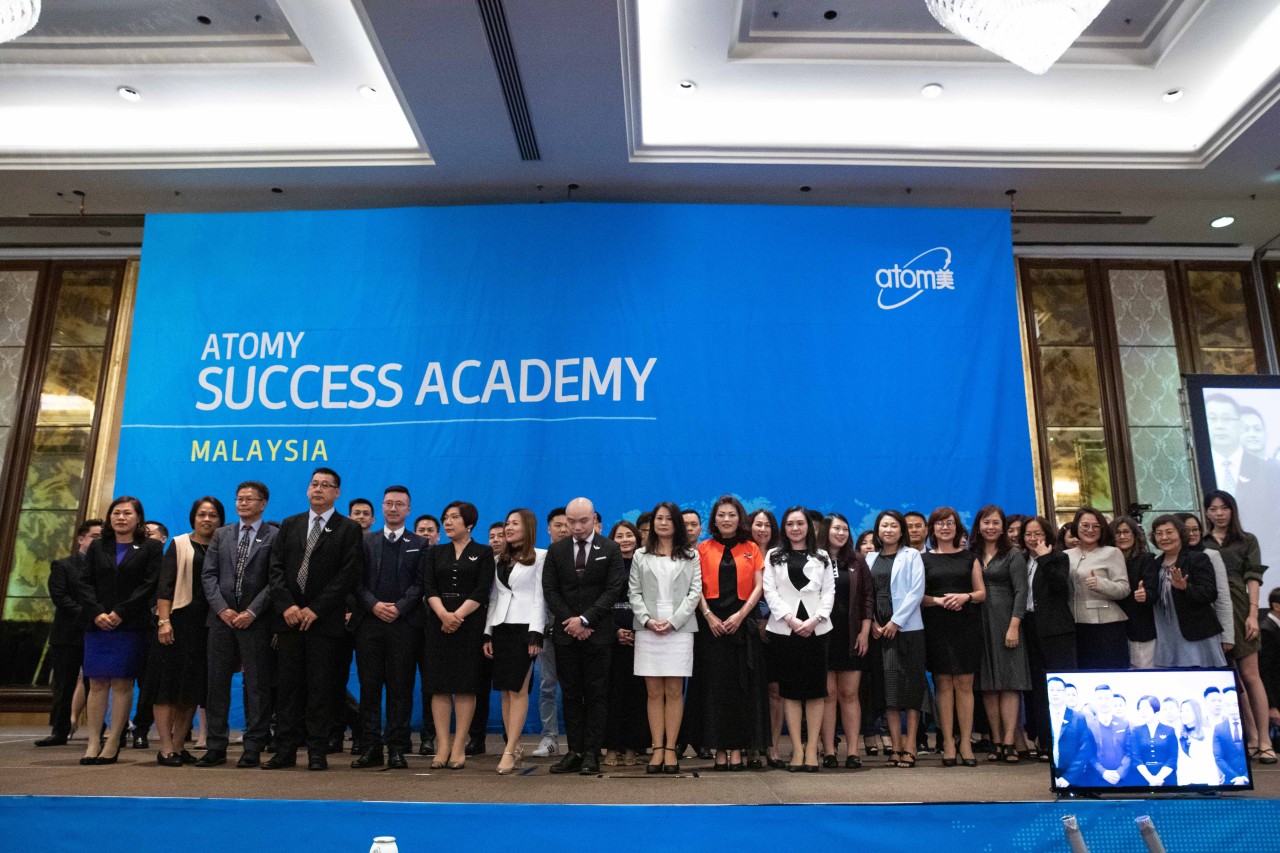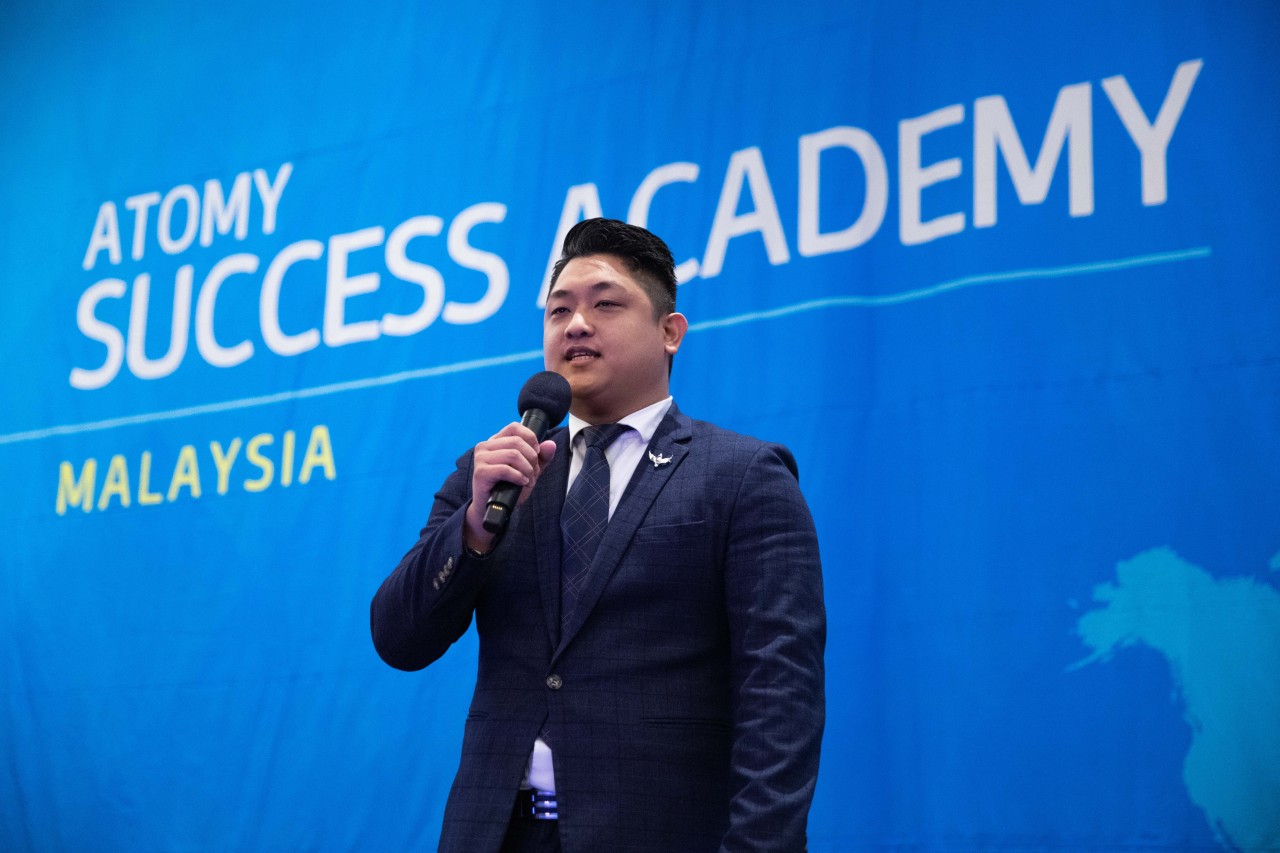 Greeting speech by |
Kata Alu-aluan daripada
| 来自本地领袖的欢迎词 -
Tedd Chu Sharon-rose master (Leaders Club)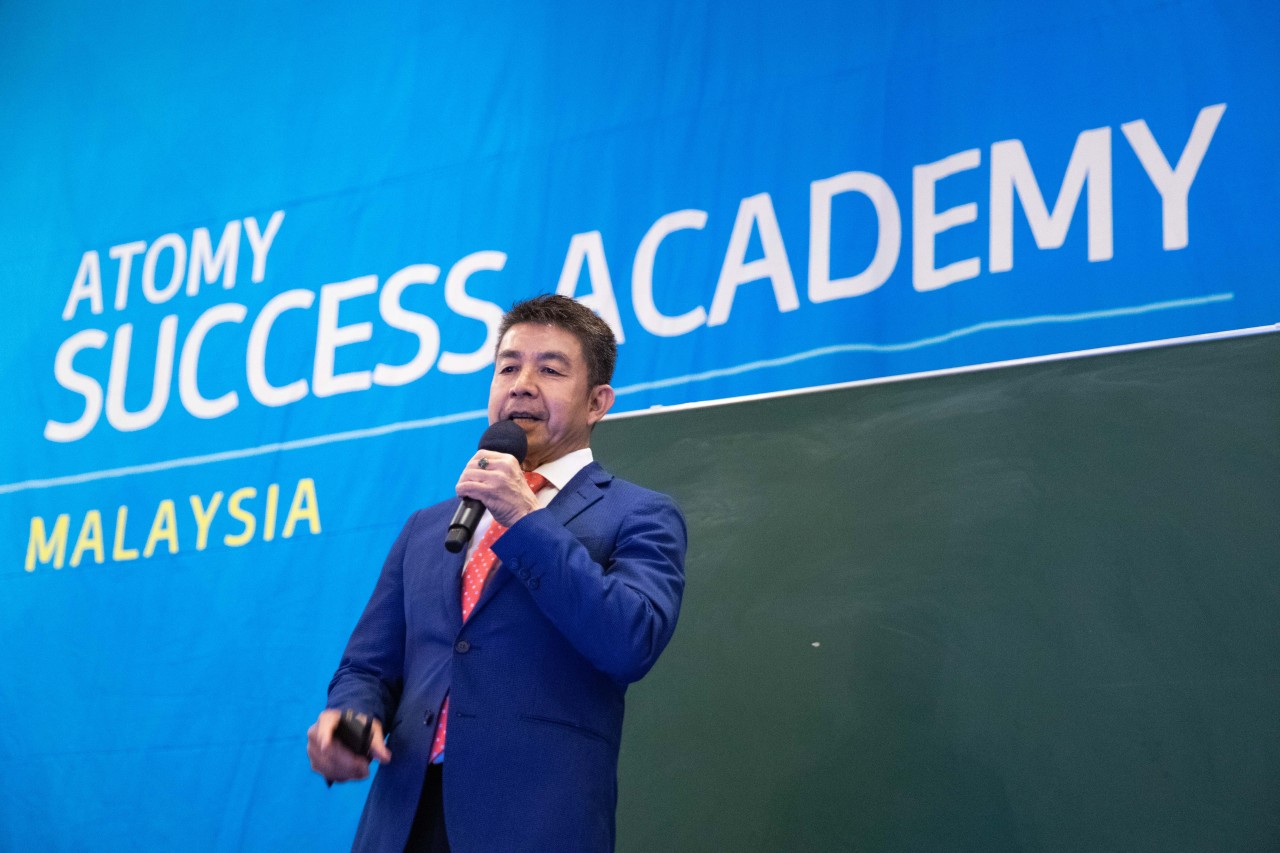 Company Introduction | Pengenalan Syarikat | 公司介绍 - YK Lai Sharon-rose master 玫瑰大师
People are often influenced by the things that are seen on the surface. Today, we have Sharon-rose
master YK Lai to share with you about the "truth" of Atomy.
Orang sering dipengaruhi oleh perkara-perkara yang dilihat di permukaan. Hari ini, kami menjemput
Sharon-rose master YK Lai untuk berkongsi dengan anda tentang apa yang "benar" terhadap Atomy.
人们往往被表面的看到的事而被影响了判断,今天就让玫瑰大师YK Lai为您分享让您看清这个艾多美的"相"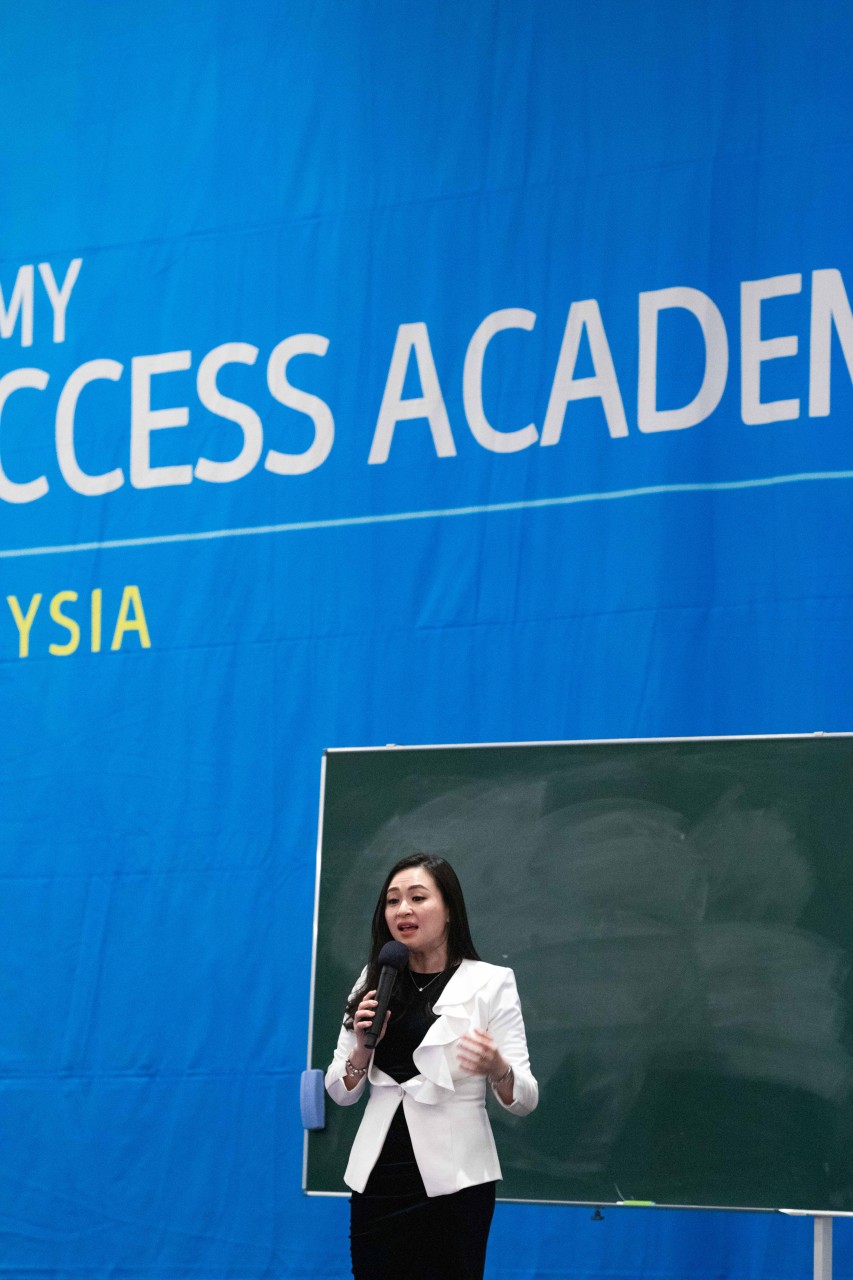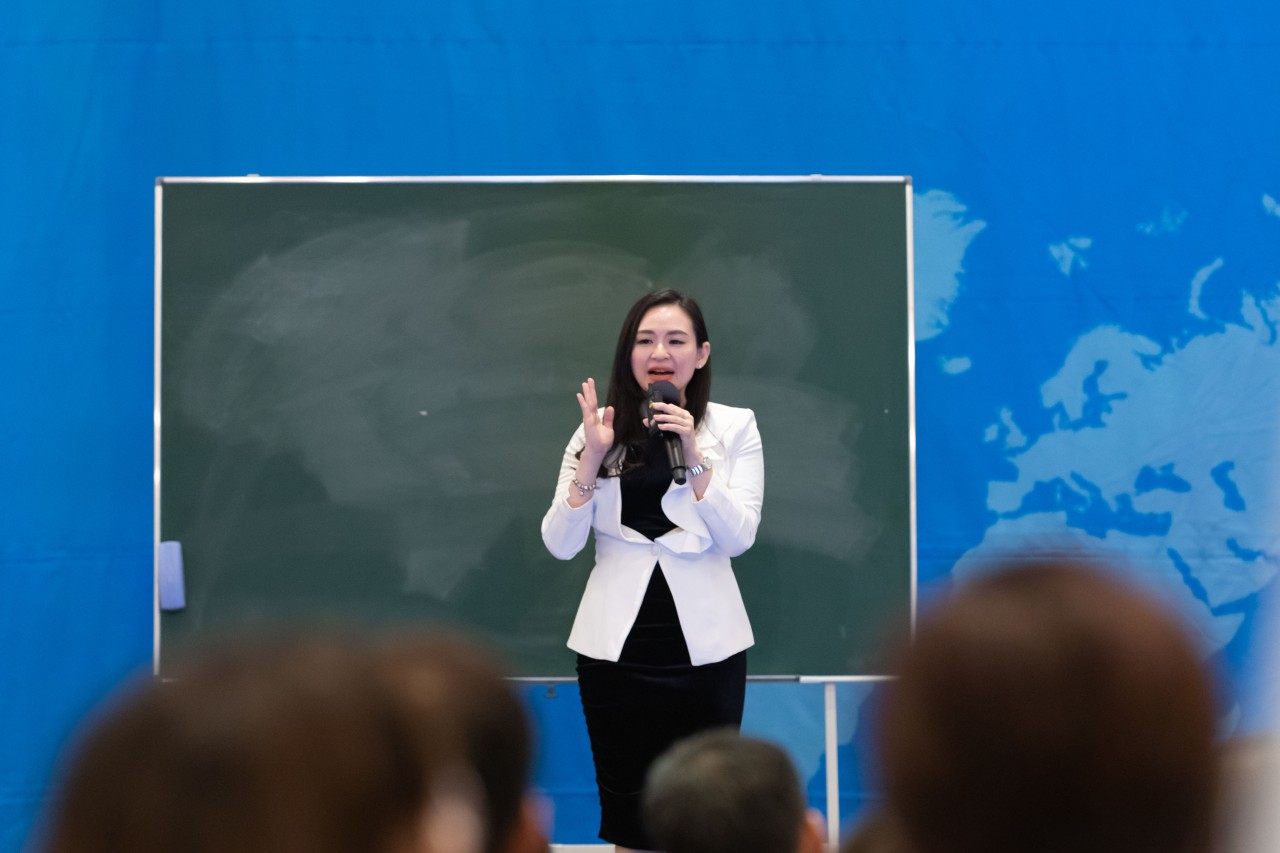 PRODUCT INTRODUCTION | PENGENALAN PRODUK | 产品解说 - Icess Tan STM 星光大师
This sharing is full of information, especially the upcoming The Fame
Perkongsian ini penuh dengan maklumat, terutama The Fame yang akan datang
这次的分享有着满满的资讯,尤其是即将上架的The Fame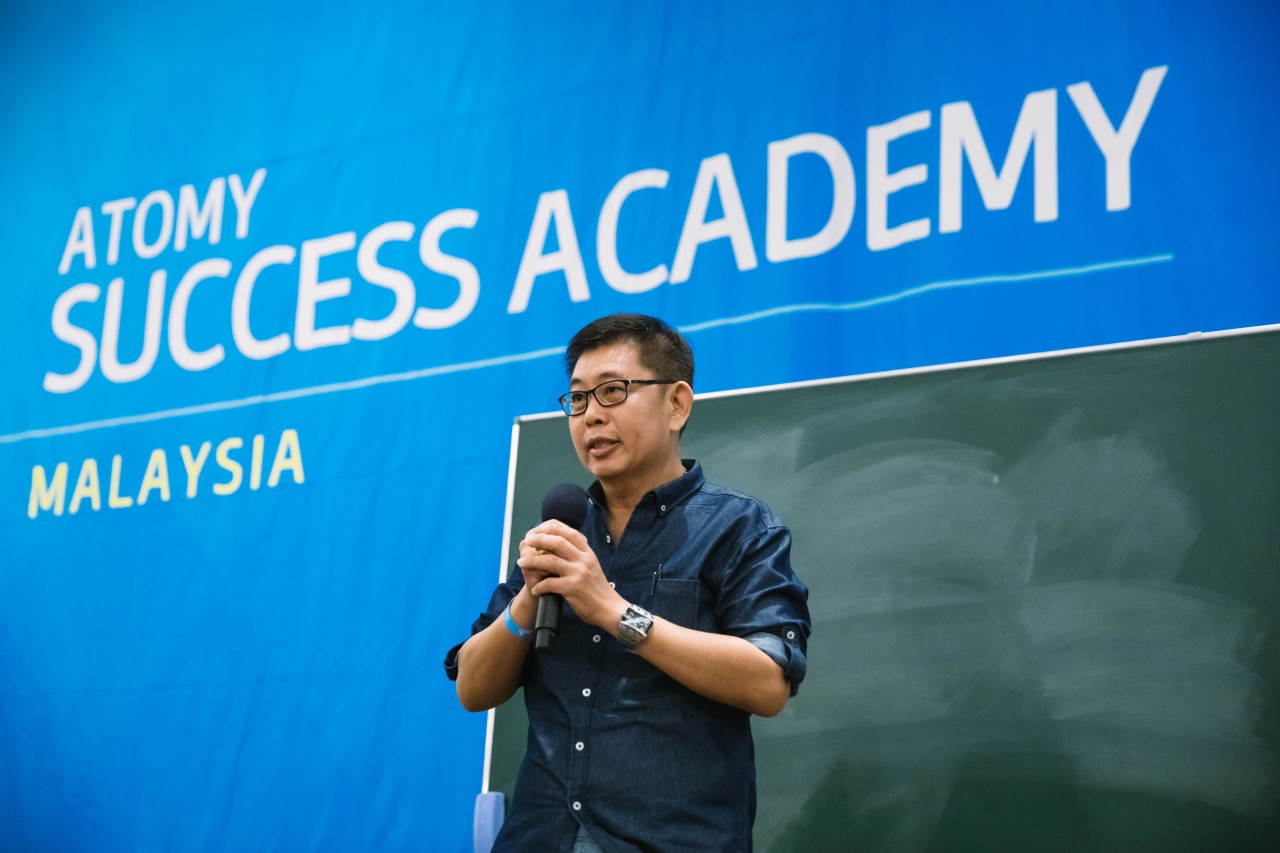 Member's Testimonial Testimonial Ahli 会员分享
HASLIM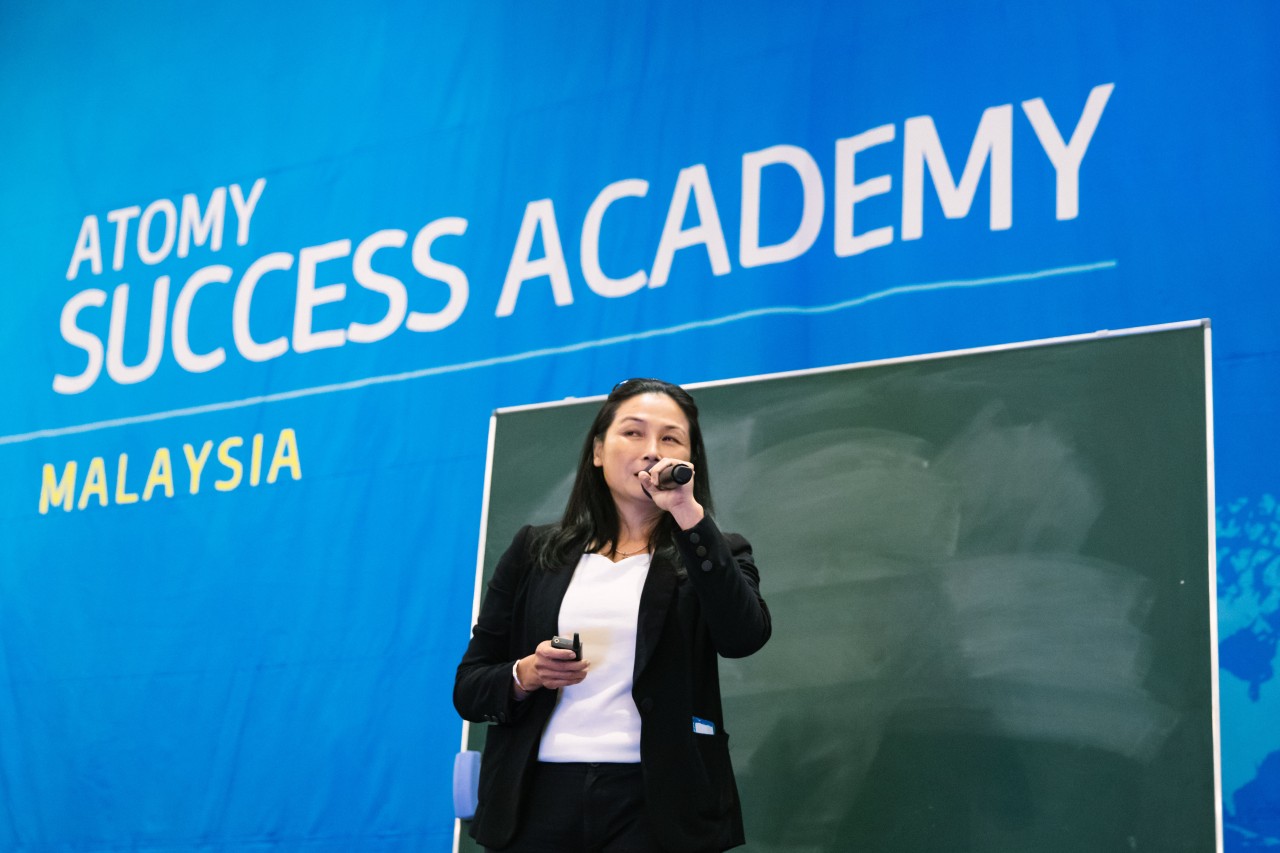 Journey to Sales Master | Jalan menuju sales master | 一路走向销售大师 - TI SWEE YENG SM 销售大师
Blur blur and became a sales master, and getting more and more into Atomy, what had happened?
Sales master TI SWEE YENG will share with you how.
Dalam keadaan blur dan sedar kini beliau sudah menjadi sales master dan kini menceburi diri dalam
Atomy. Apakah yang seudah berlaku? Sales master TI SWEE YENG berkongsi dengan semua bagaimana.
糊里糊涂的就成为了销售大师,也慢慢的越来越爱艾多美了,是怎么一回事呢?让销售大师TI SWEE YENG为您分享
MASTERSHIP PROMOTIONS KENAIKAN PANGKAT MASTERSHIP 晋升颁奖典礼给三月份合格者
(Qualified in Mar 2019)
SALES MASTER PROMOTION 销售大师晋级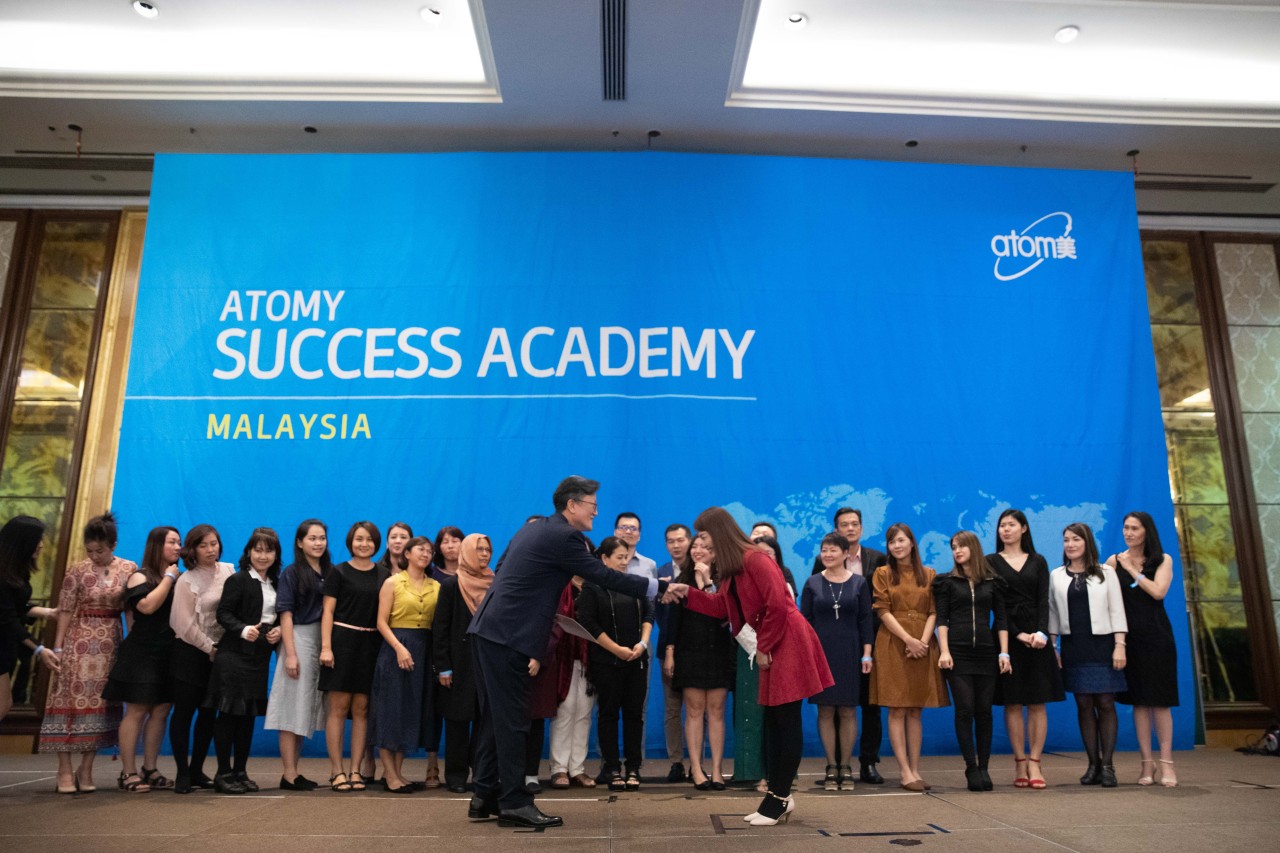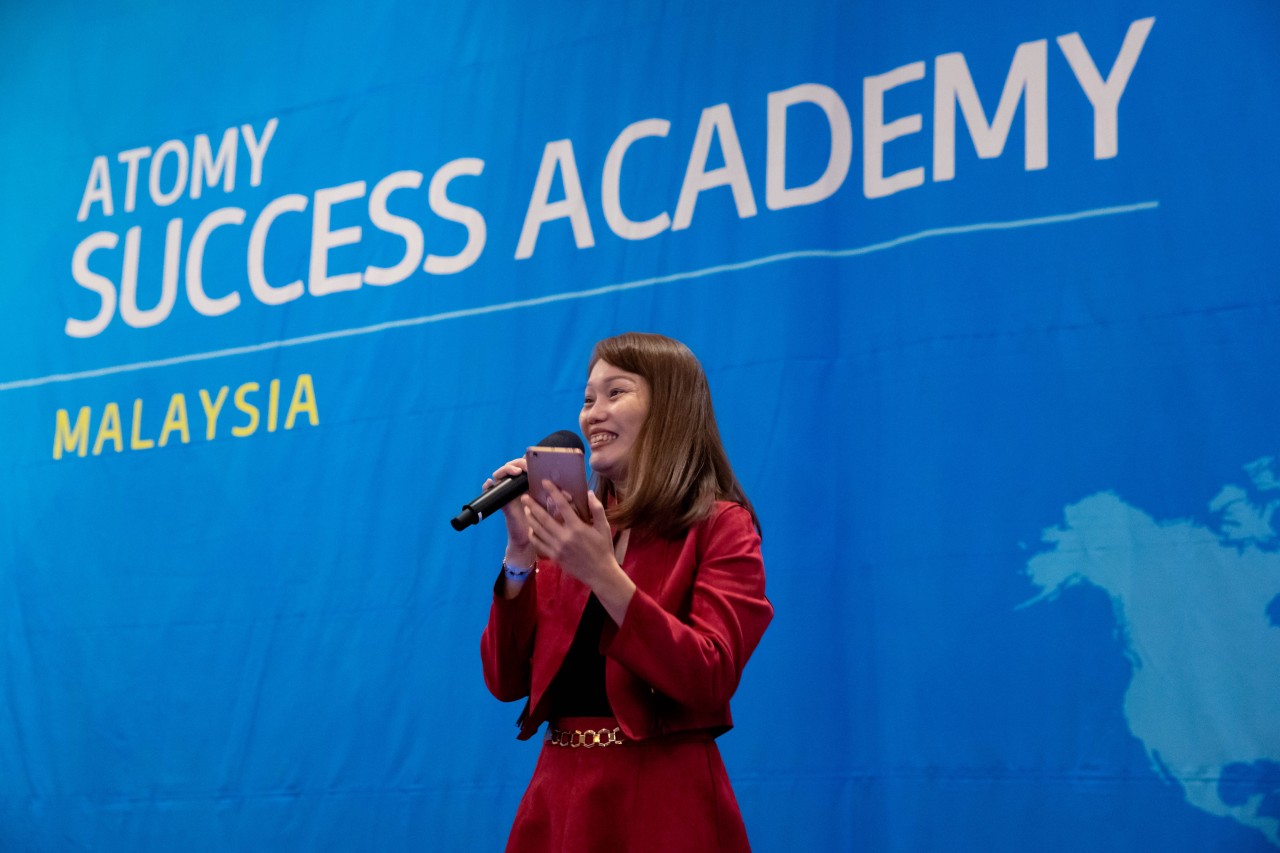 Speech by representatives of SM |
Ucapan oleh wakil SM
| 销售大师代表的感谢辞 - LIM BEE PENG
DIAMOND MASTER PROMOTION 钻石大师晋级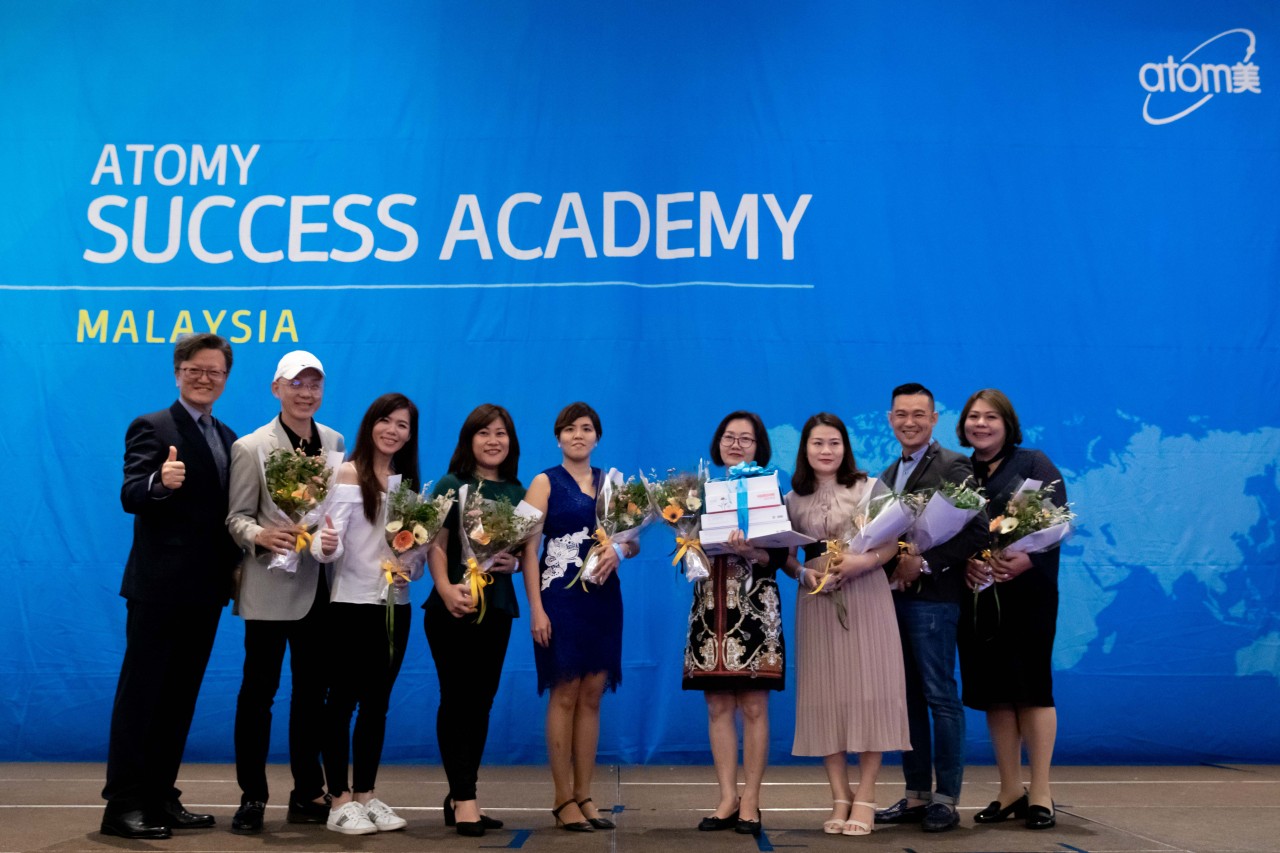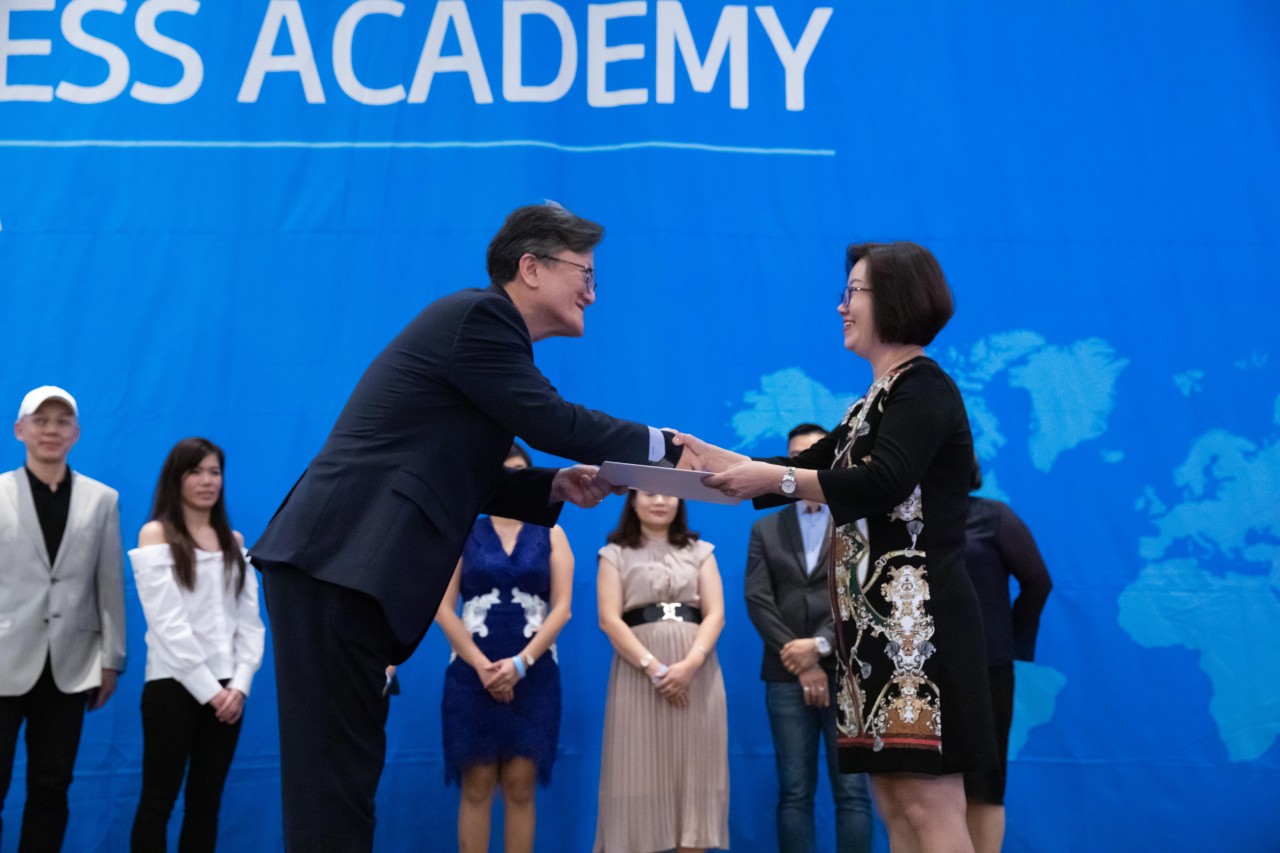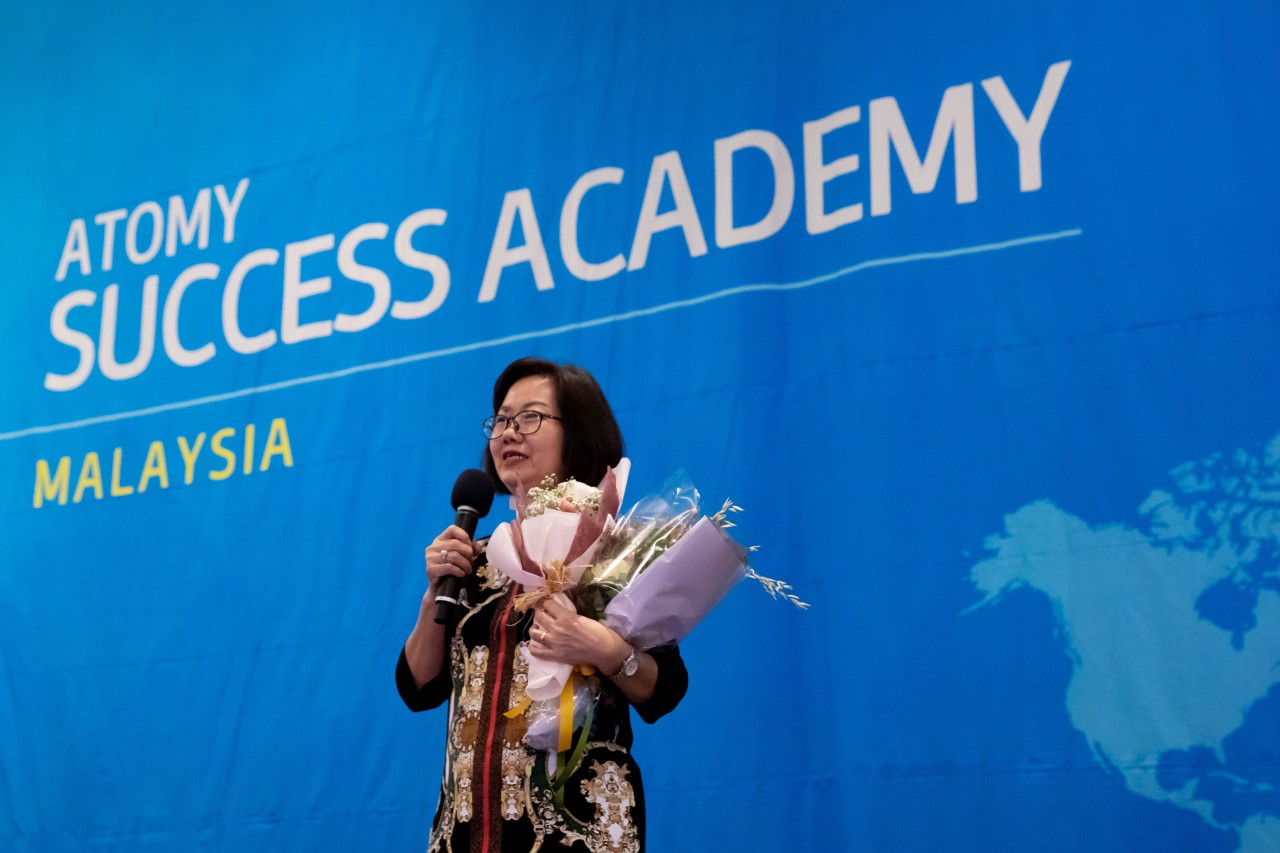 Speech by representatives DM |
Ucapan oleh wakil DM
| 钻石大师代表的感辞 - YAP MOI CHIN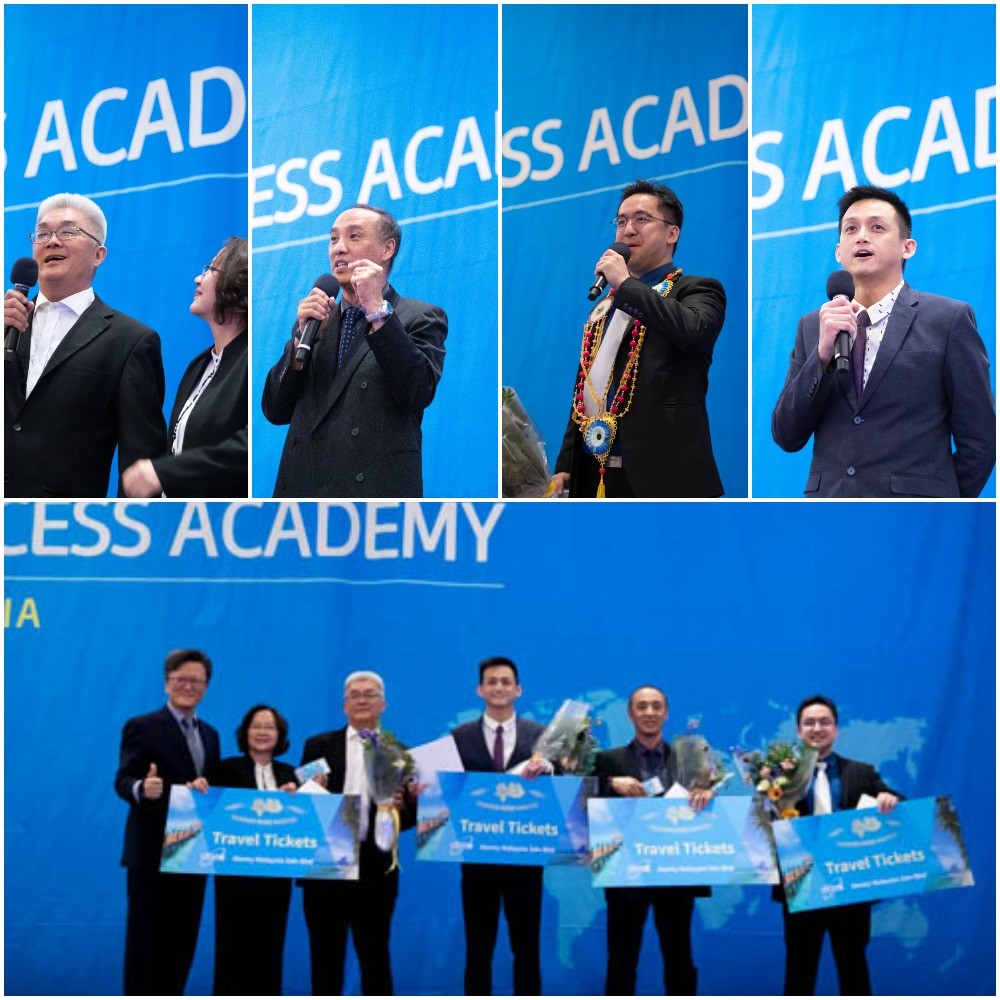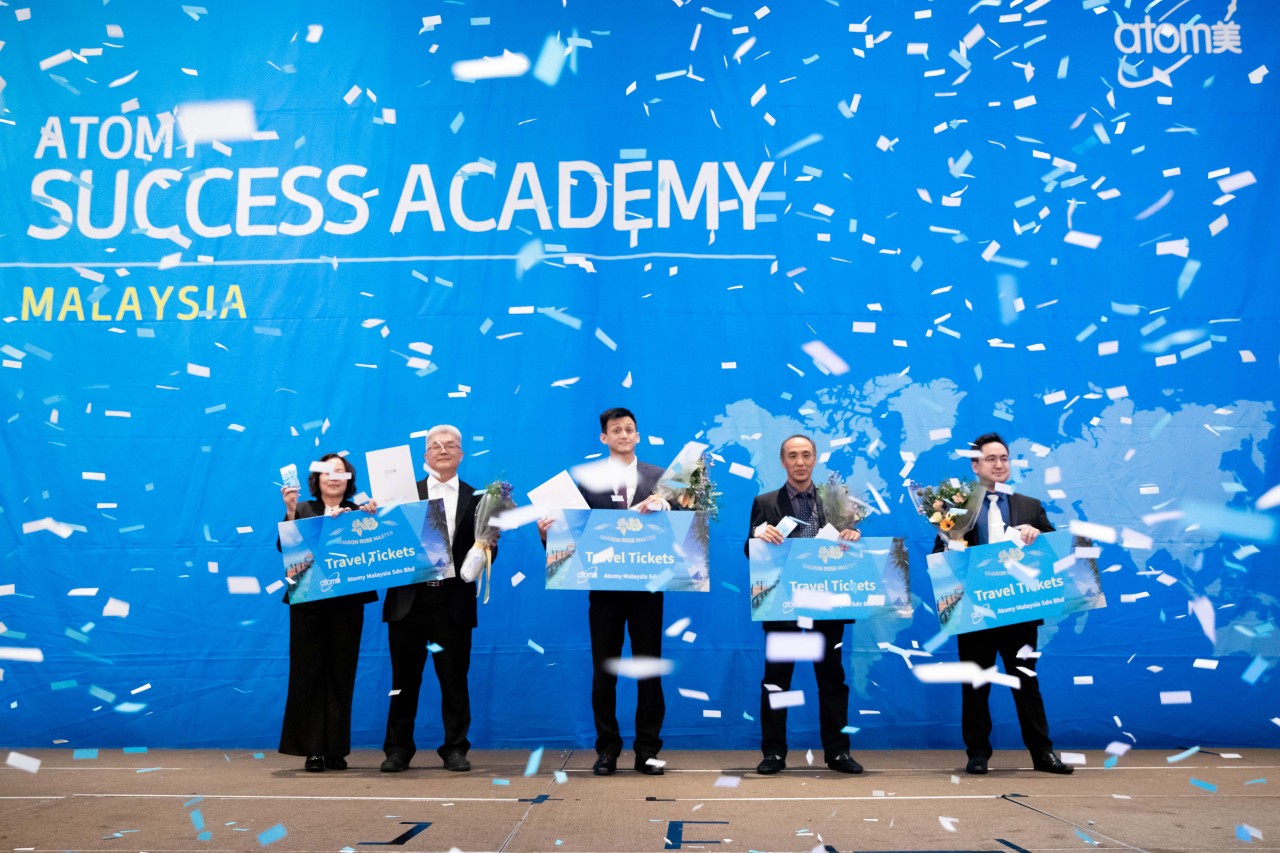 SHARON-ROSE MASTER PROMOTION 玫瑰大师晋级
9 New /
Baru
Sharon Rose Master 玫瑰大师
1. TEOW JOO HENG & PANSY LIM GUAT SIN
2. JONI PANG TAM YEN
3. MELVIN YEO PANG EE
4. MARTIN LIAU HU POH
STAR MASTER PROMOTION 星光大师晋级 Alan Hu & Meina Chua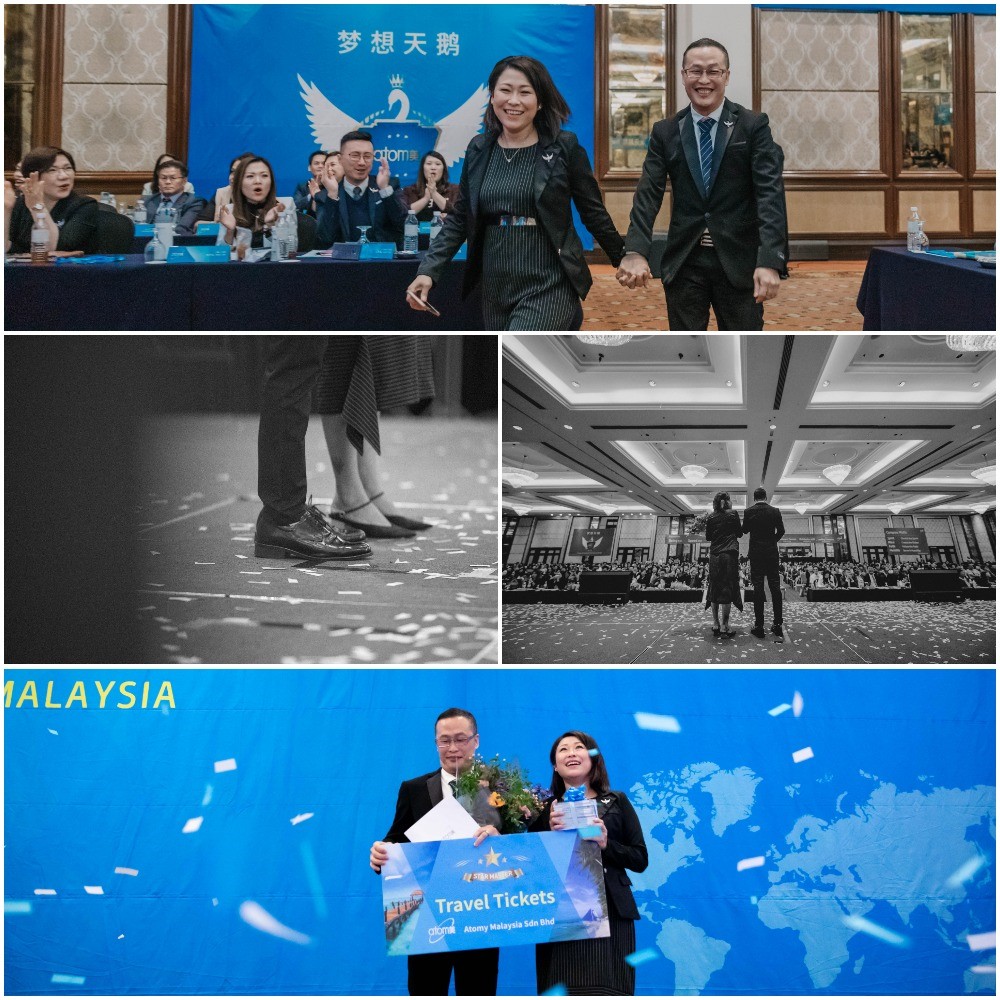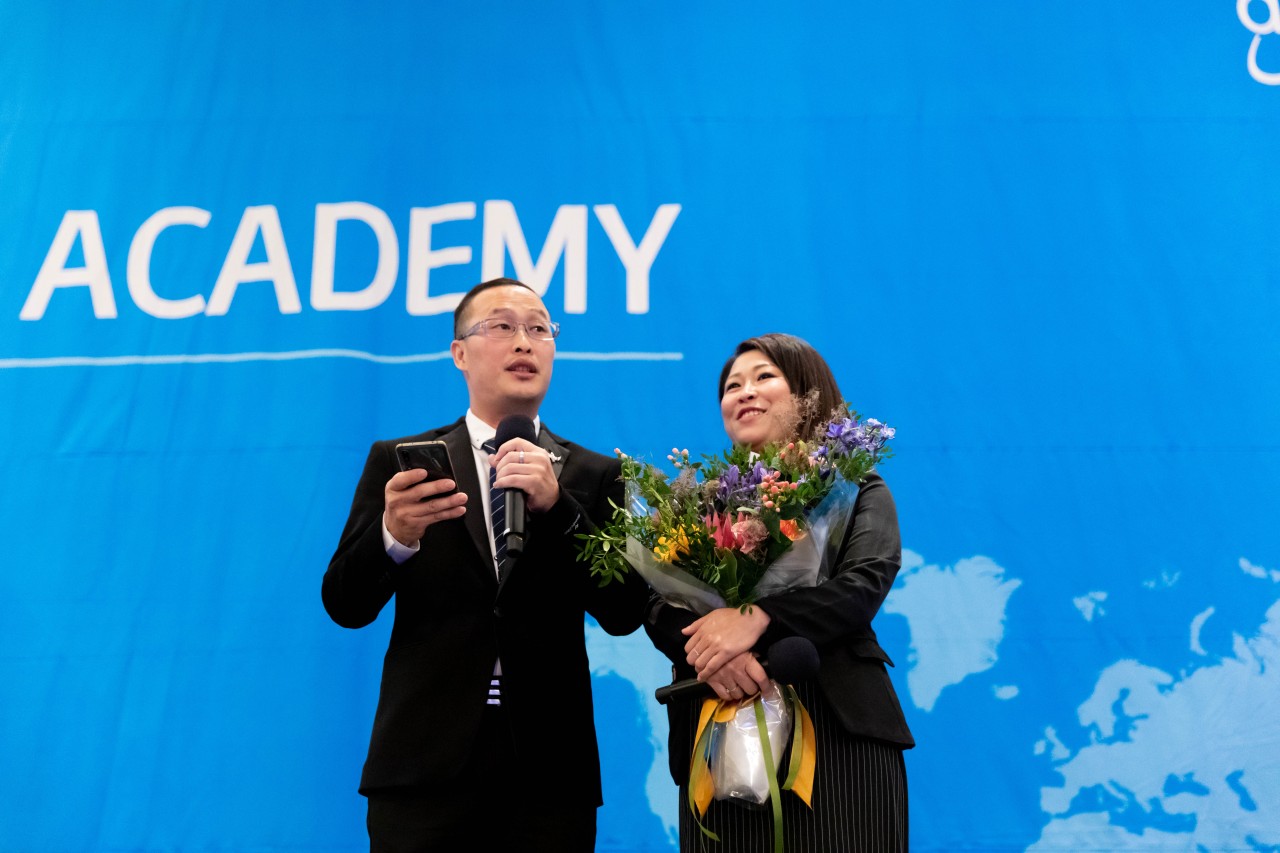 A housewife who without any experience, but because of dream and persistent they became
the Star Master of Atomy, now they have a very good income and their life has changed ever since.
And working together in Atomy business had double the speed than the others, and together they
will create a better future.
Suri rumah yang tiada pengalaman. Kerana impian dan kegigihan mereka kini Star Master di Atomy,
sekarang mereka mempunyai pendapatan yang sangat baik dan kehidupan mereka semakin berubah.
Dan bekerja dalam bisnes Atomy bersama membuatkan mereka bekerja lebih pantas dari orang lain
dan mereka bersama-sama membina hidup yang lebih baik untuk masa hadapan.
一位最厉害就是生孩子的家庭主妇 ,没有直销经验,因为有梦想和坚持的他们今天成为了艾多美的星光大师,有着可观的收入,生活有了一定的改善。他也愿意陪她一起投入艾多美的这番事业,让这一路走来事半功倍,一同创作更美好明天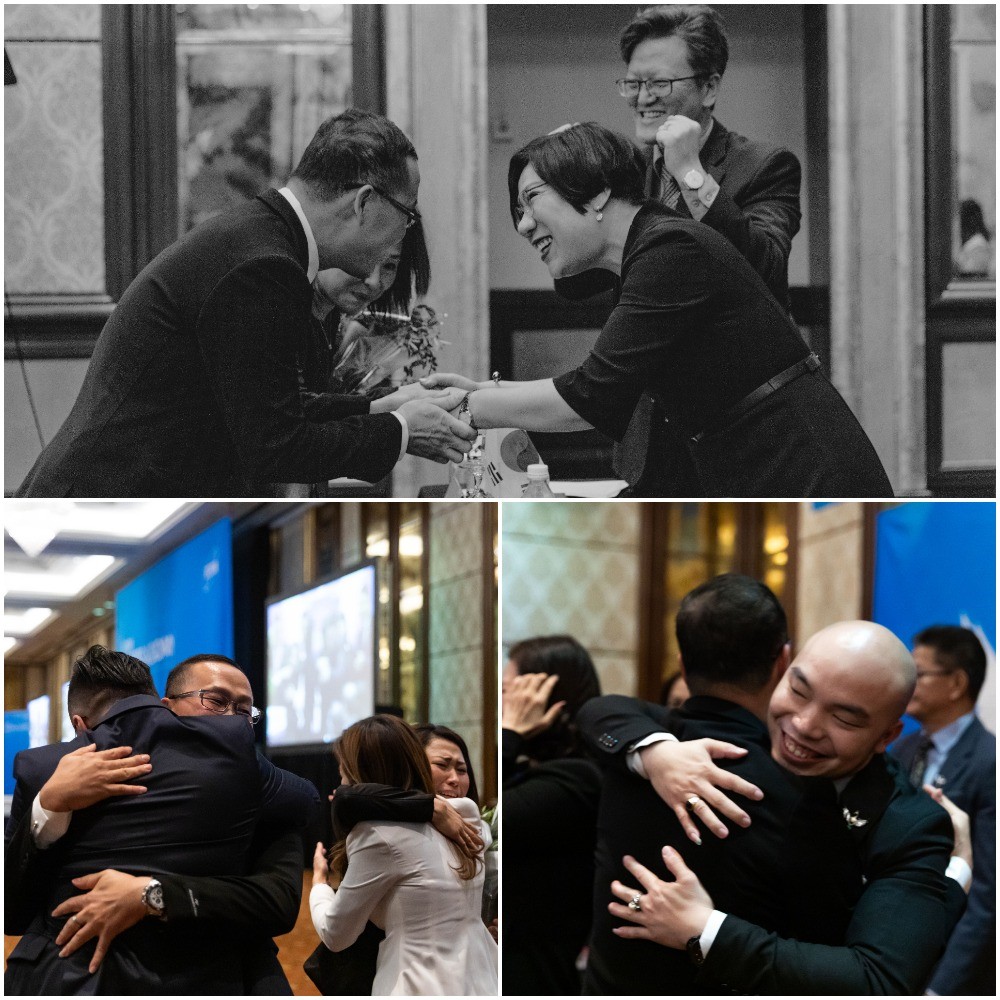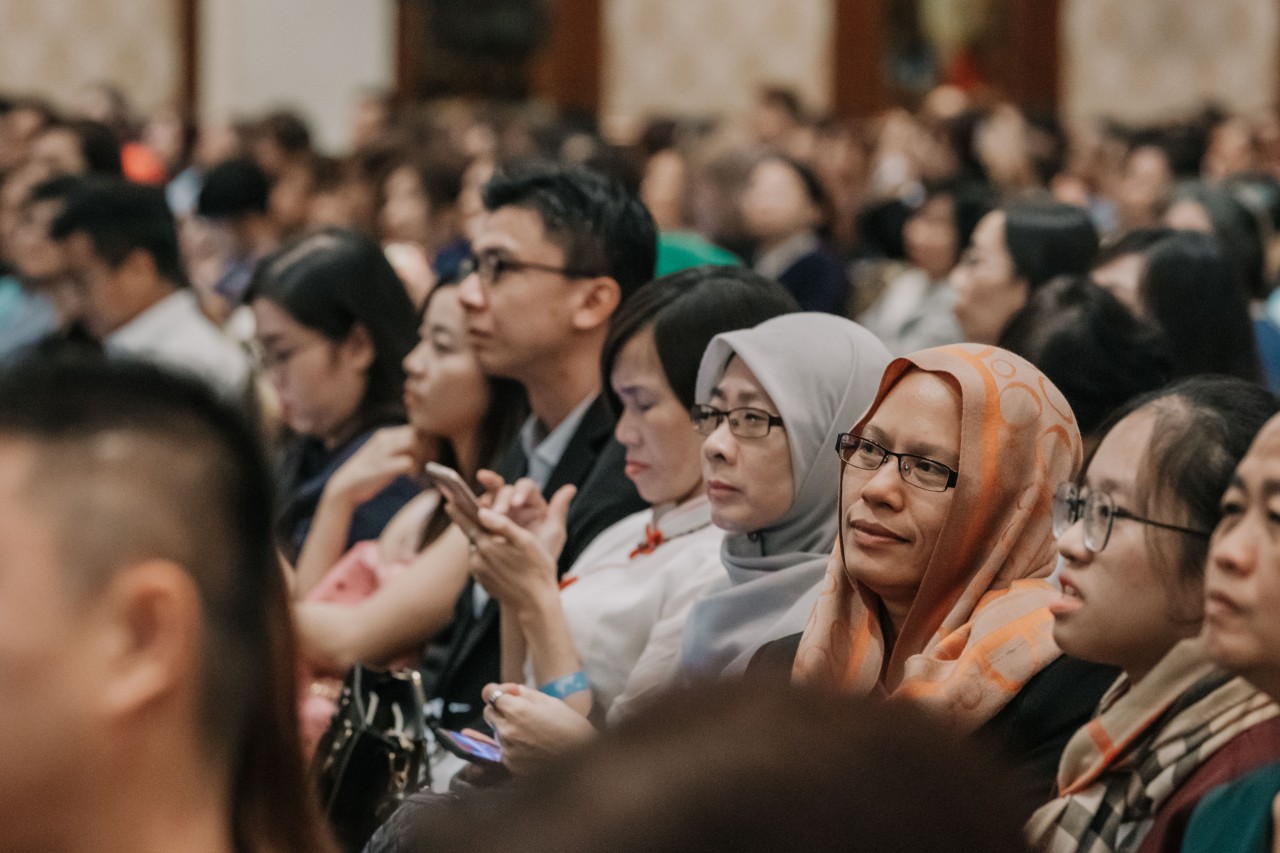 Role Model Life Scenario
Writing Contoh Penulisan Life Scenario
领袖教导和灌输编写人生规划的重要性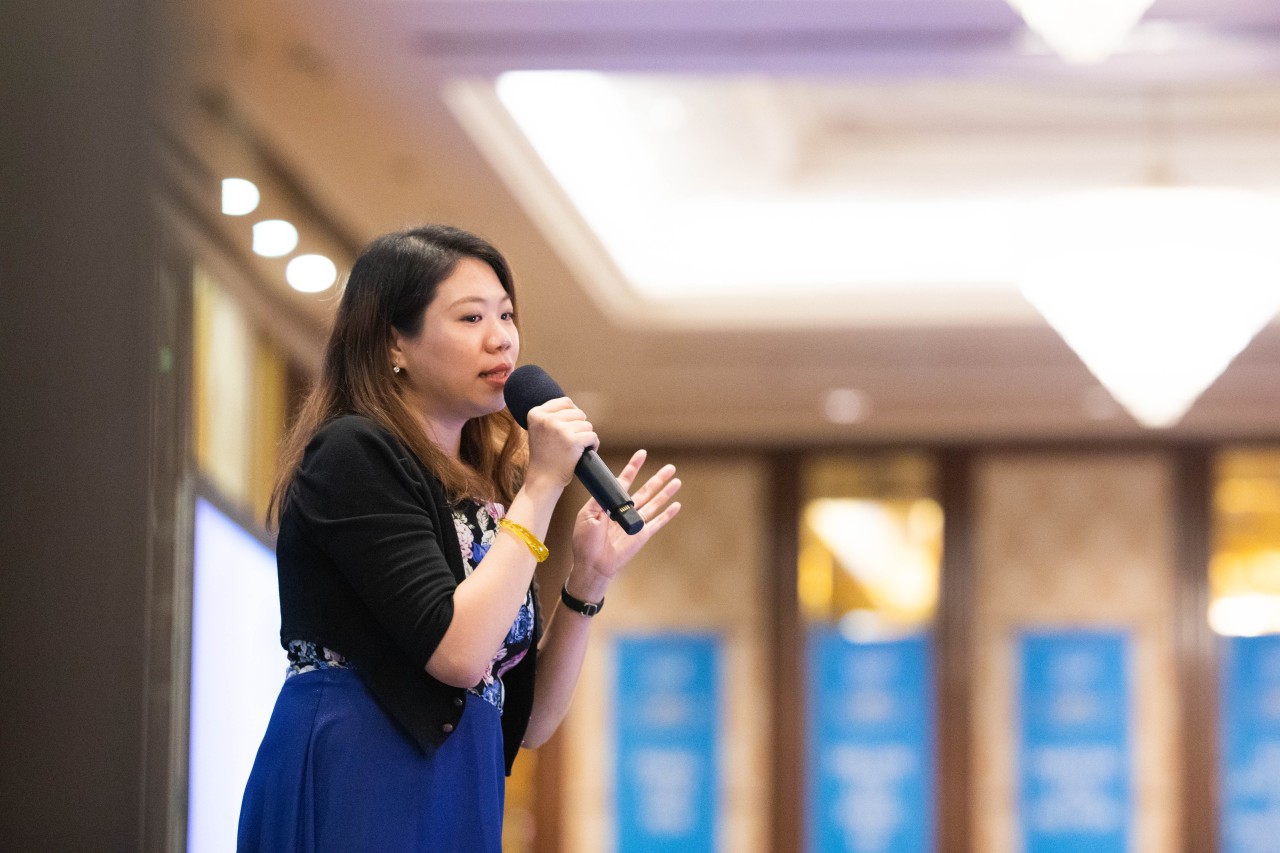 Life Scenario Private Sessions Among members and Groups
Sesi menulis 'Life Scenario' (Impian dan cita-cita) dikalangan ahli-ahli dan kumpulan
会员们认真的编写他们未来的生涯规划和梦想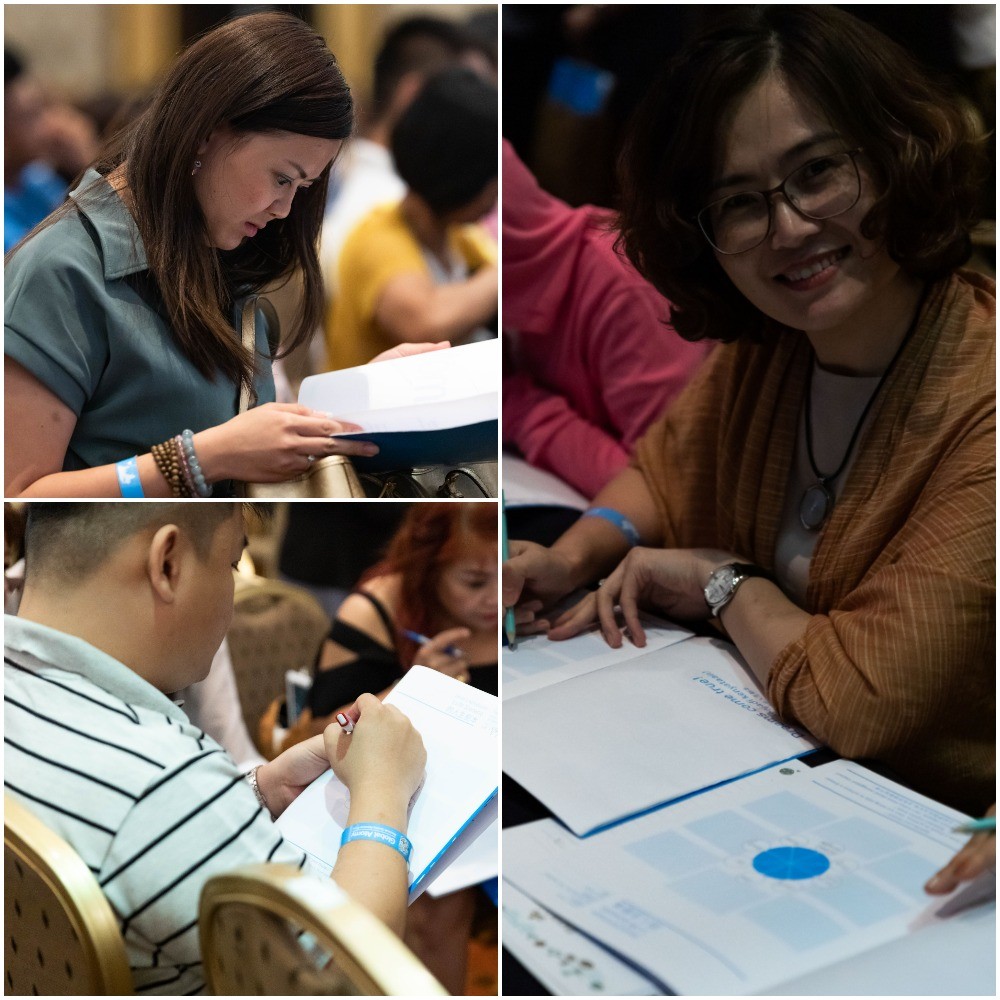 DAY 2: 20-04-2019 (SATURDAY, SABTU, 星期六)
Member's Testimonial Testimonial Ahli 会员分享
TI SWEE ING (SM)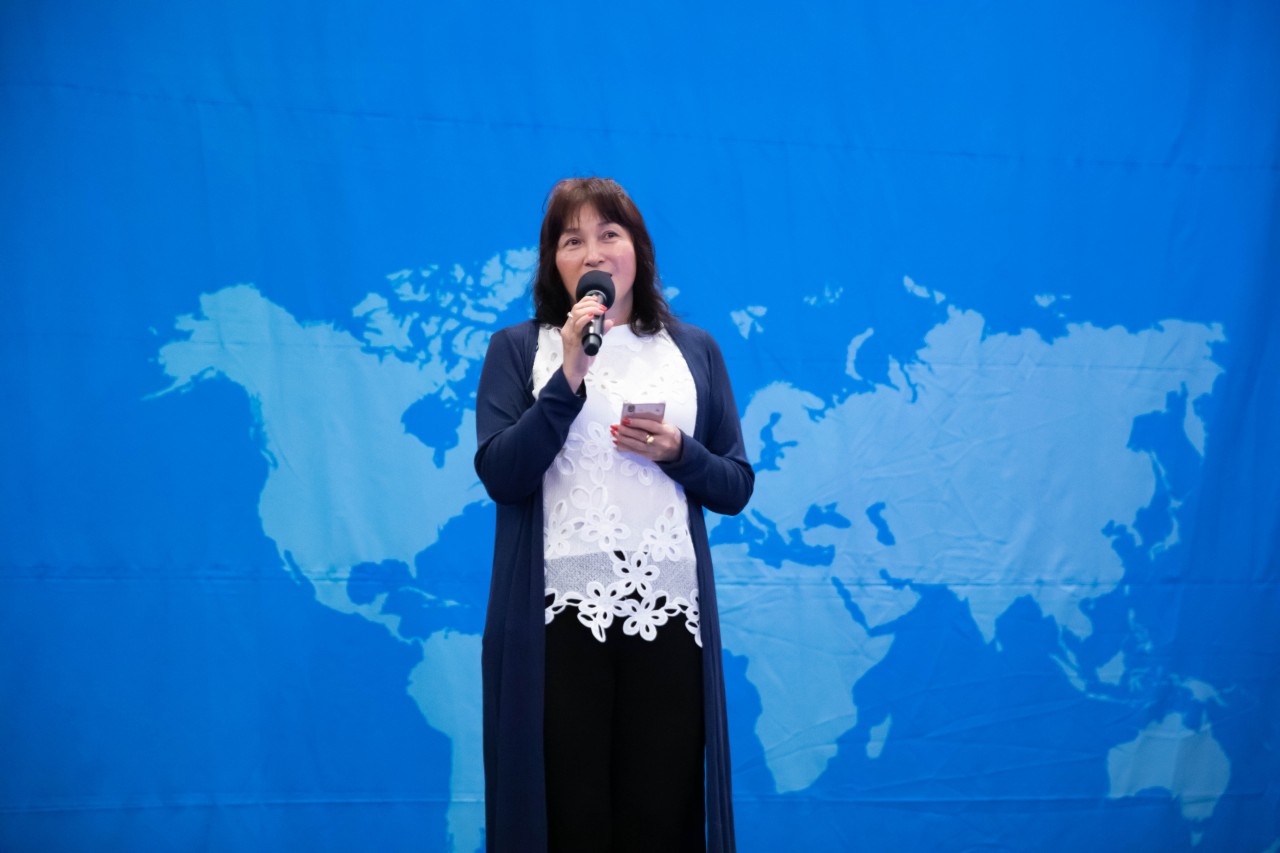 Auto Sales Master
Ceramah Auto Sales Master
自动型销售大师 - Jadick Lai STM
One of the key points of this sharing is "service" and "service sincerely", as long as you can
keep it up, you will get there very soon.
Salah satu kunci utama dalam perkongsian ini adakah "Khidmat" dan "berkhidmat dengan ikhlas",
Selagi anda berusaha, anda akan mencapai matlamat yang anda kejar secepat mungkin.
这次分享的重点有"服务"以及"用心服务",只要做到必然一帆风顺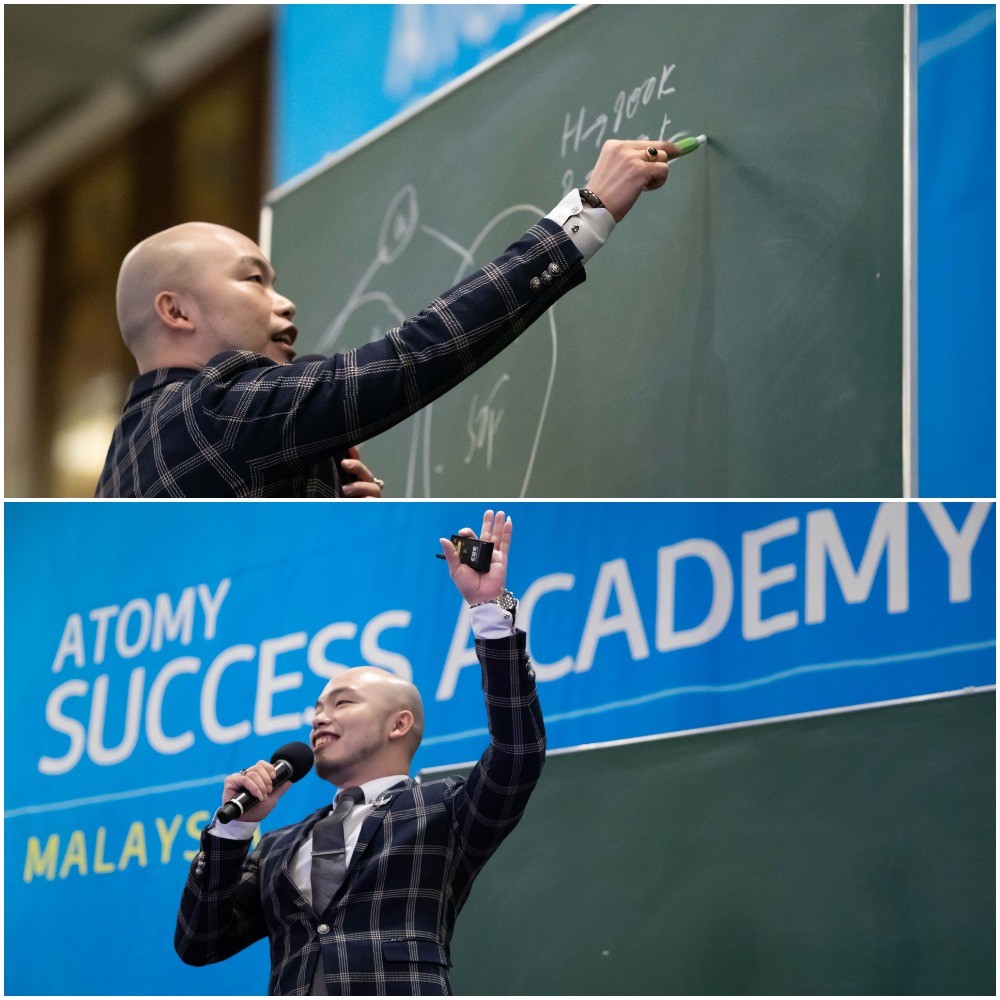 Park Mi Young Crown Master shared her life's experience in Road to Success |
berkongsi kisah
hidupnya dalam Road to Success
| 王冠大师分享他的成功之路
Here daughter once told her that the next half of her life will depend on her to live, but the smart
mother put her daughter in the Atomy center, and the charm of Atomy gradually makes the daughter
who only wants to rely on her mother gradually become independent. Atomy's career is not only
anyone can make it, but also loves it more and more while doing it.
Di sini juga, anak perempuannya telah memberitahu kepada beliau bahawa separuh hidupnya
bergantung kepada beliau untuk hidup, tetapi sebagai ibu yang bijak beliau telak meletakkan
anaknya di dalam Pusat Atomy, dan Atomy telah menawan anak perempuan beliau sehingga
berubah dari mengharapkan beliau kepada menjadi seseorang yang berdikari. Karier Atomy
bukanlah untuk seseorang yang boleh melakukannya tetapi membuatkan mereka lebih mencintai l
agi dan lagi ketika melakukannya..
女儿曾对妈妈说,未来的下半辈子都会依靠着妈妈过活,但是聪明的妈妈把女儿安置在中心,慢慢的艾多美的魅力让这位只想依赖着妈妈的女儿渐渐的独立起来。艾多美这份事业不仅没人都做得来,也会越做越爱上它。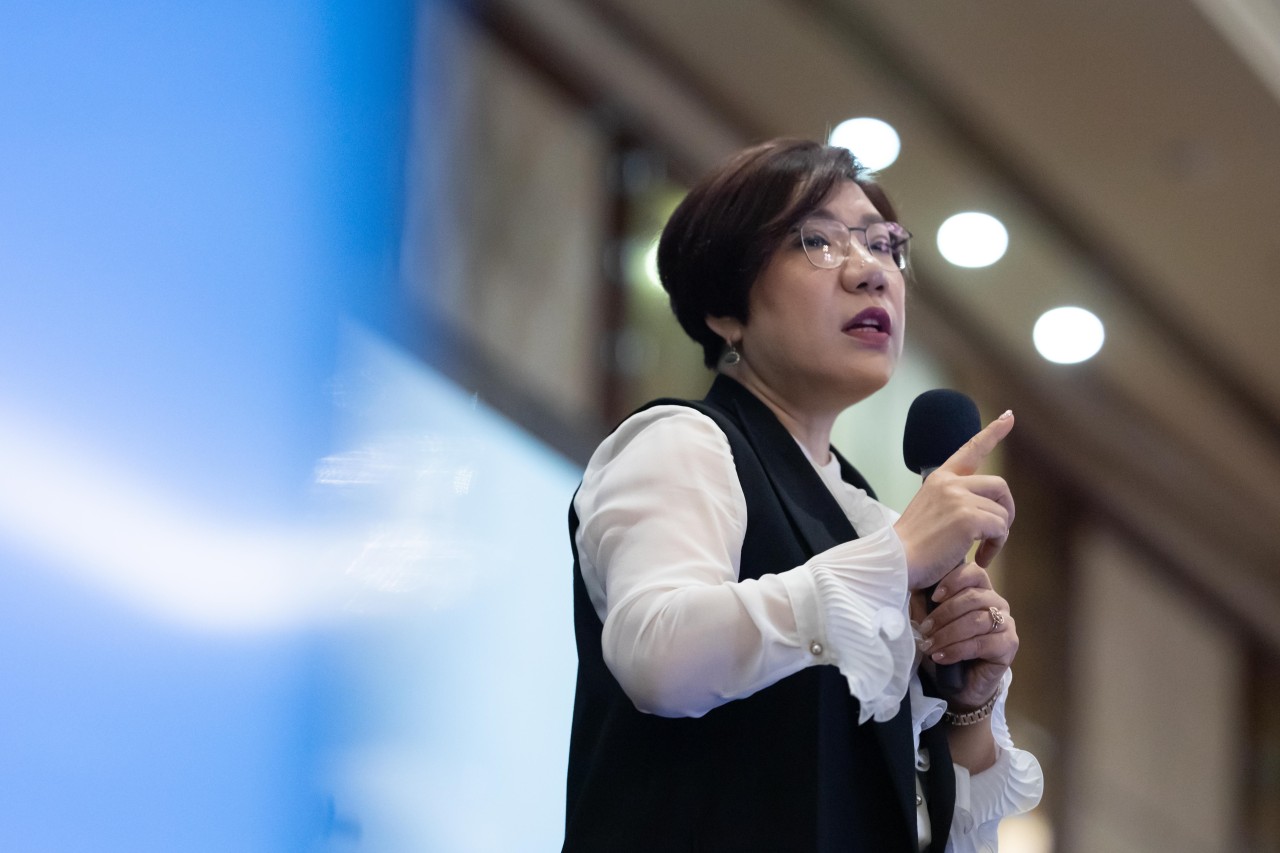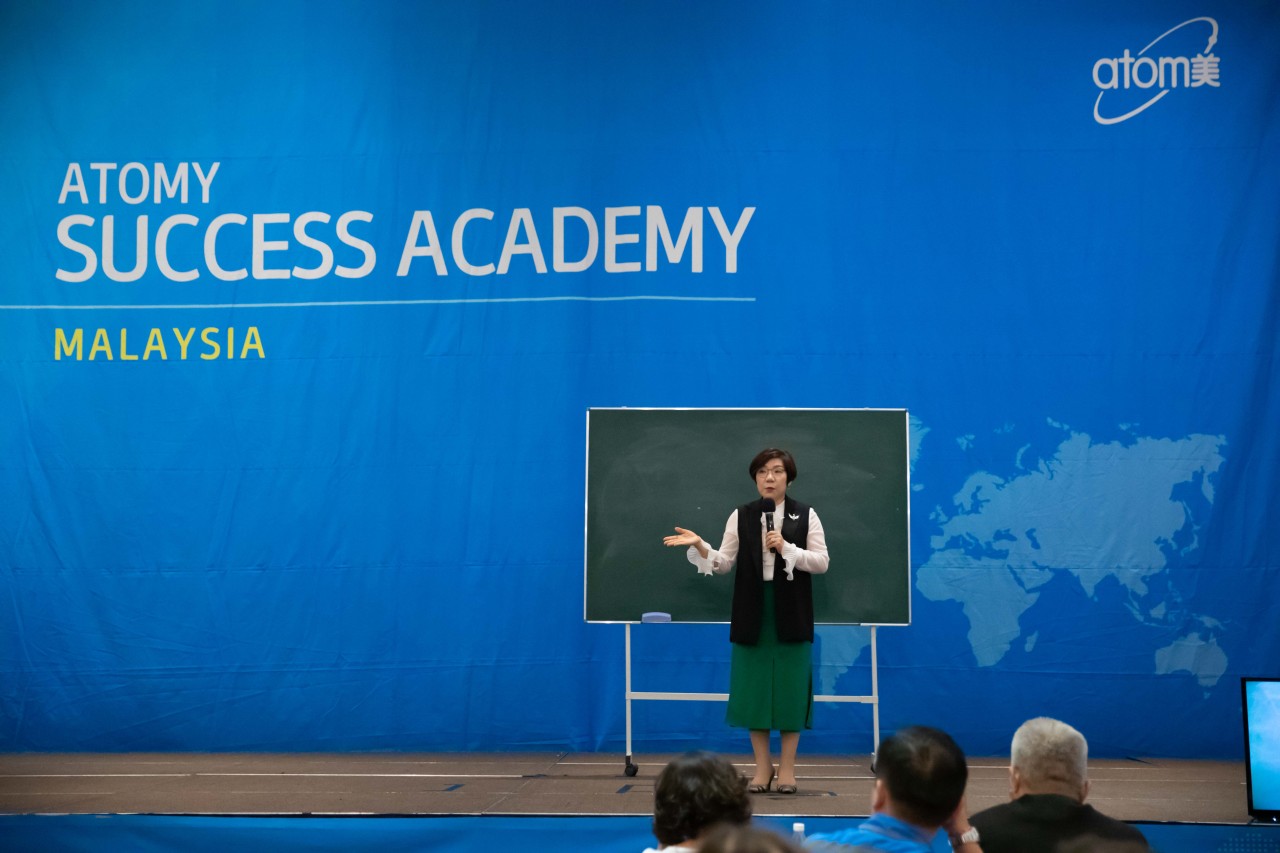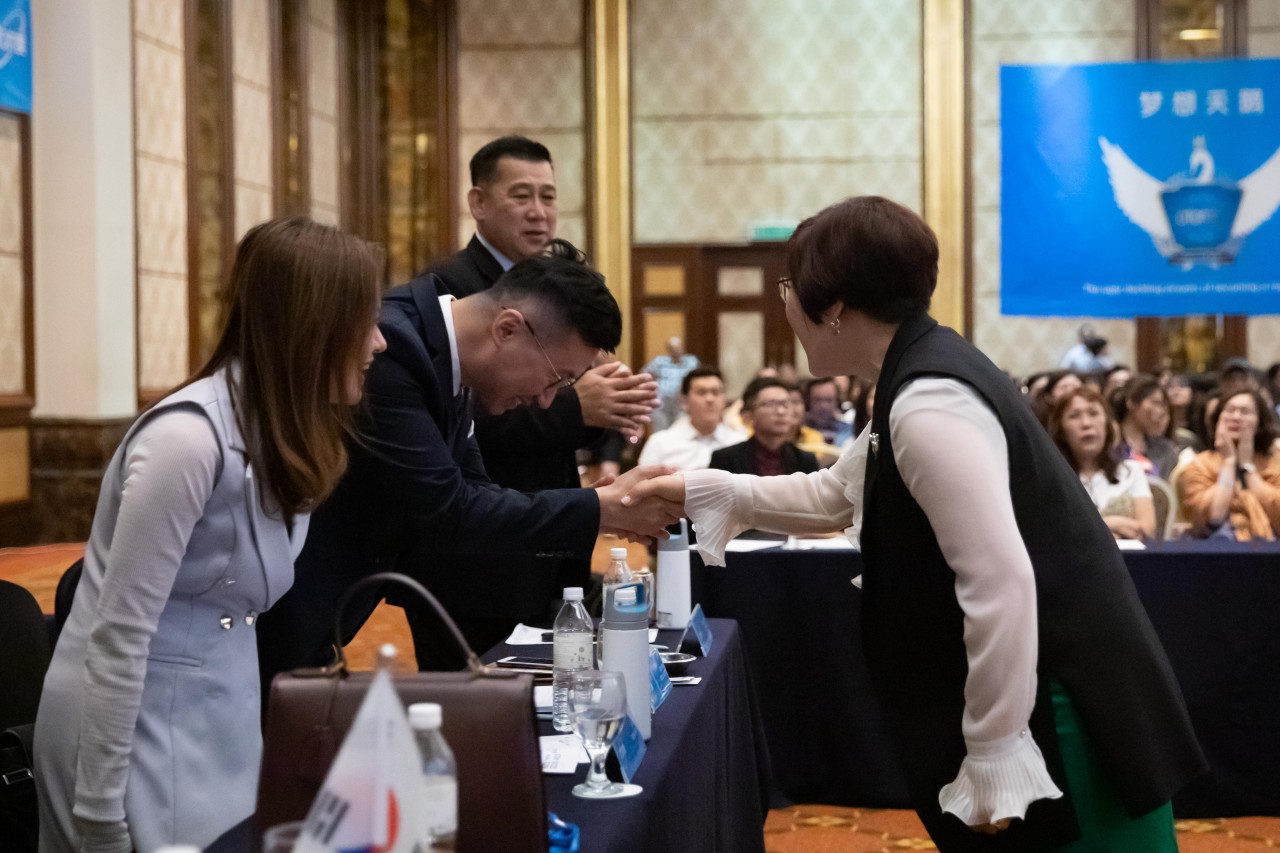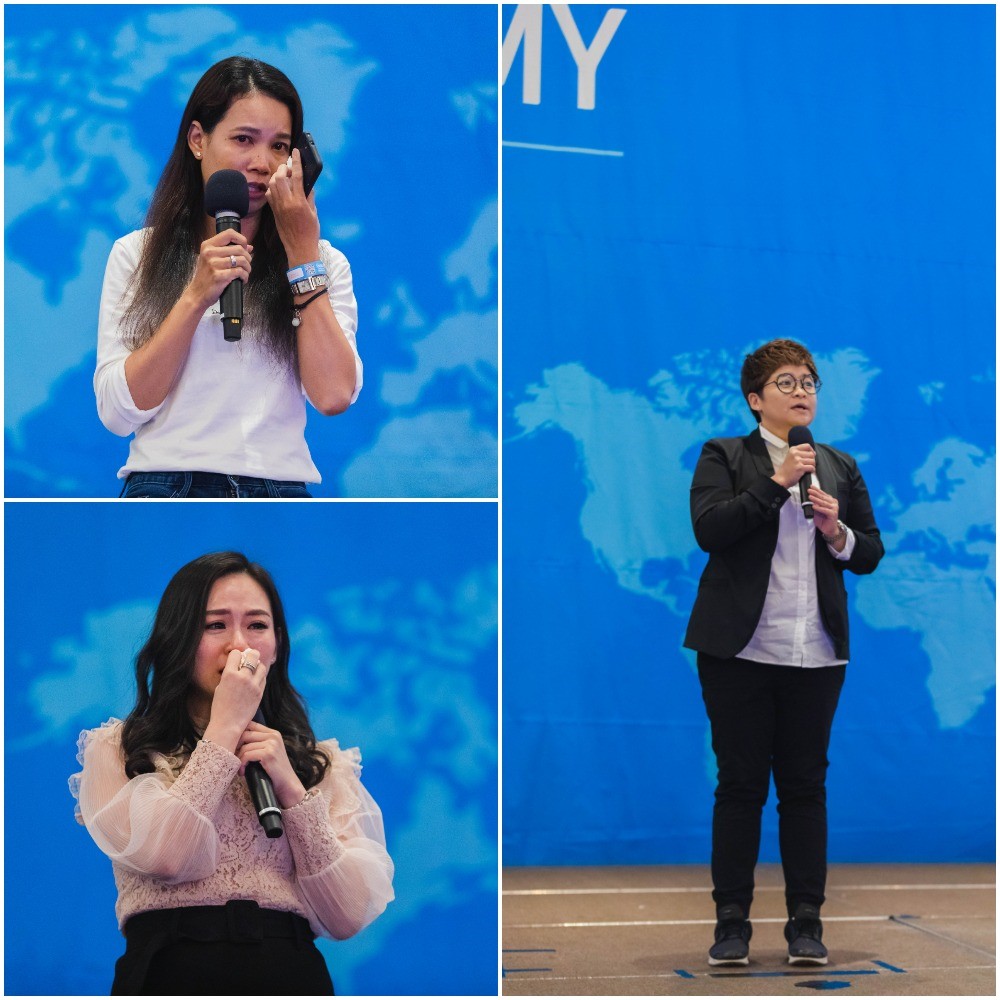 This time the "Parent's Day" event, everyone had a chance to say the words from their hearts
to their parents, and among all the member who participated, 3 lucky winner bought back home
1 box of HemoHIM for their parents.
Hari ini ketika sambutan Hari IbuBapa, semua orang berpeluang memberikan kata-kata dari hati
mereka kepada ibubapa mereka, dan antara ahli member yang mengambil bahagian, hanya
3 pemeneang bertuah membawa pulang sekotak HemoHIM untuk ibubapa mereka.
这次主办的双亲节活动让大家有机会把心中想对父母说的话说出来,在众多参与活
动的会员们,选出了三位幸运儿,每人都带了一盒Hemohim回去孝敬父母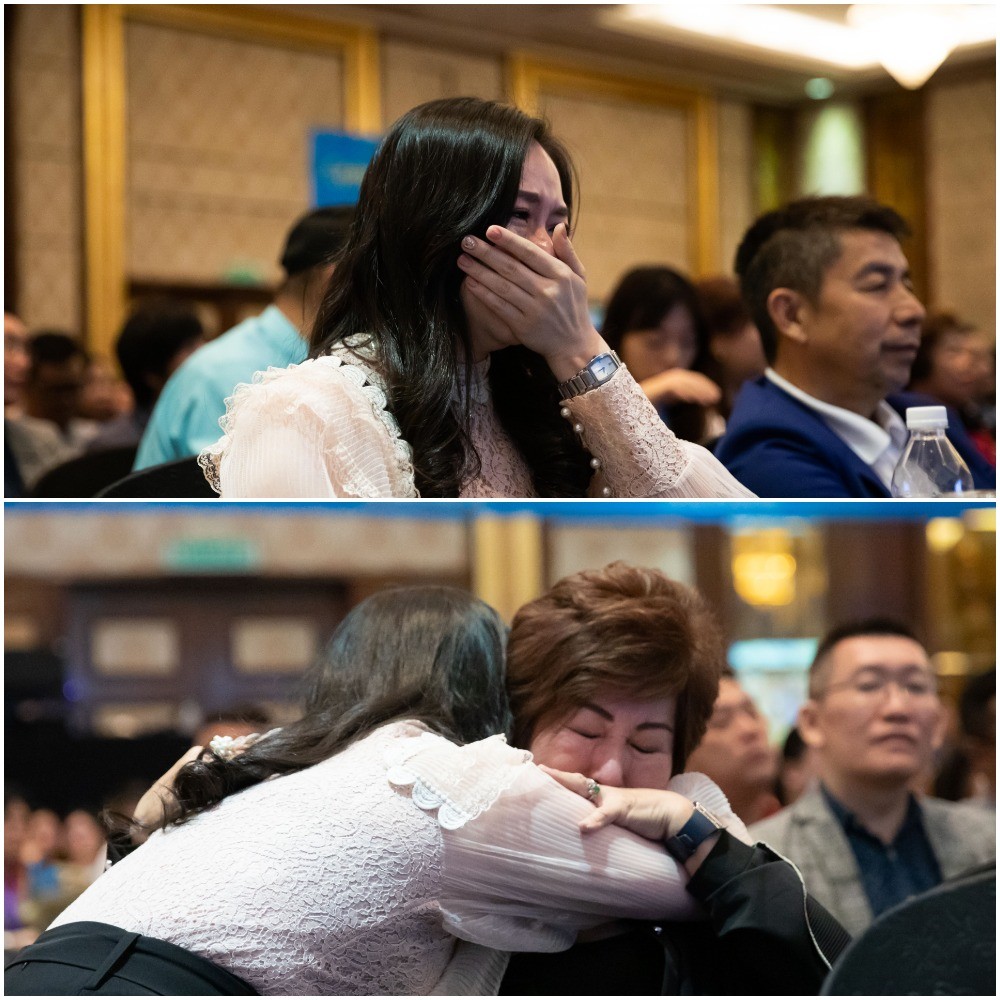 Mother and daughter attended the Success academy together, their words to each other
touched everyone's heart in the hall.
Ibu dan anak perempuannya menghadiri Success Academy bersama, kata-kata yang
menyentuh hati mereka telah menyentuh hati semua hadirin di dewan ini.
母女一起出席成功学院 互相说了内心的话 感动全场
Life Scenario Members Sharing
Sesi Berkongsi Senario Kehidupan oleh Ahli
生涯规划分享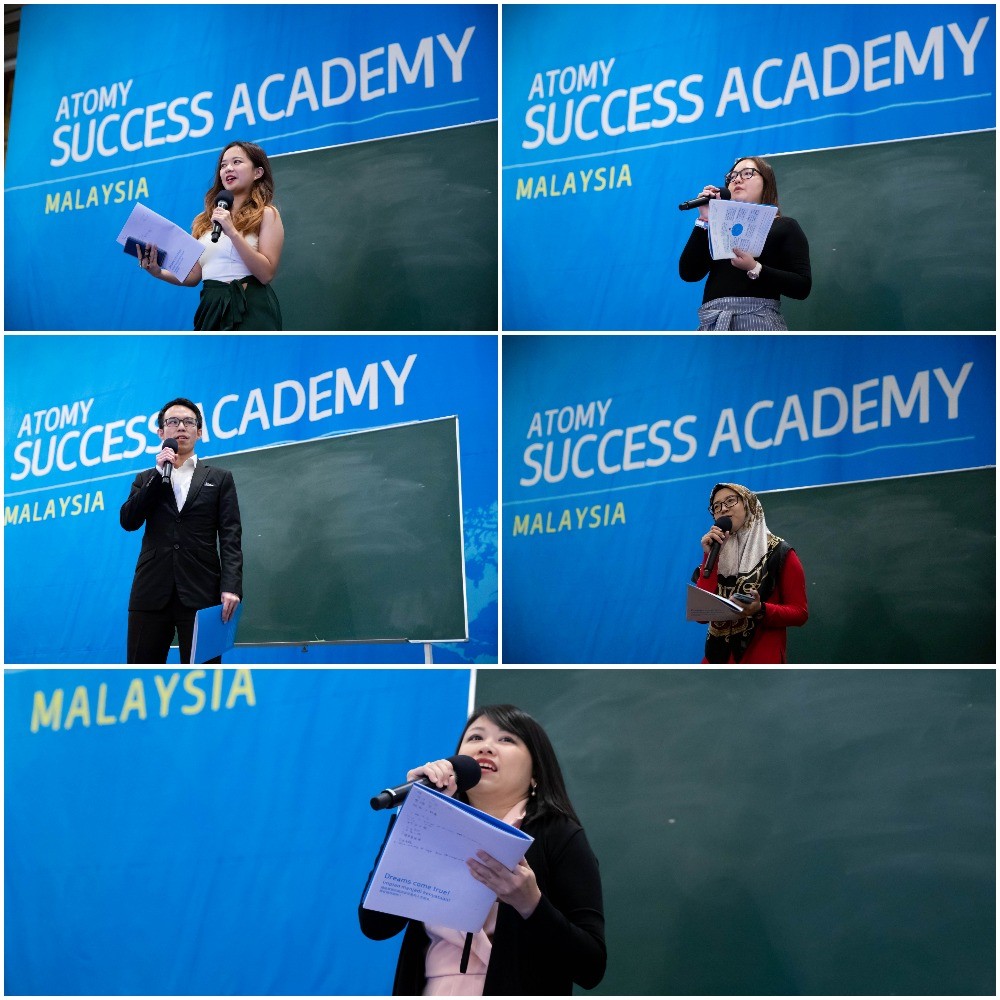 GROUP PHOTO WITH LEADERS & VOLUNTEERS |
GAMBAR KUMPULAN DENGAN LEADERS &
AHLI-AHLI SUKARELAWAN
| 大合照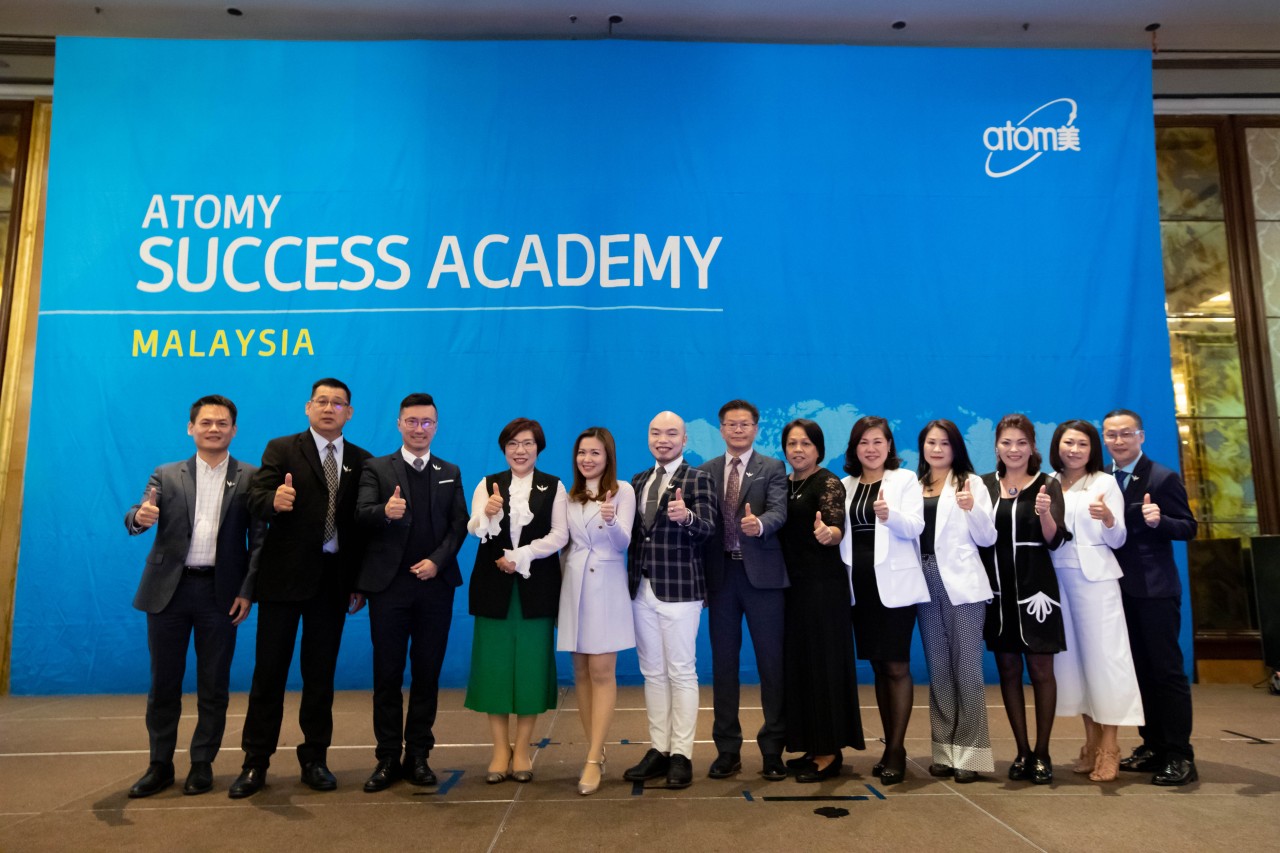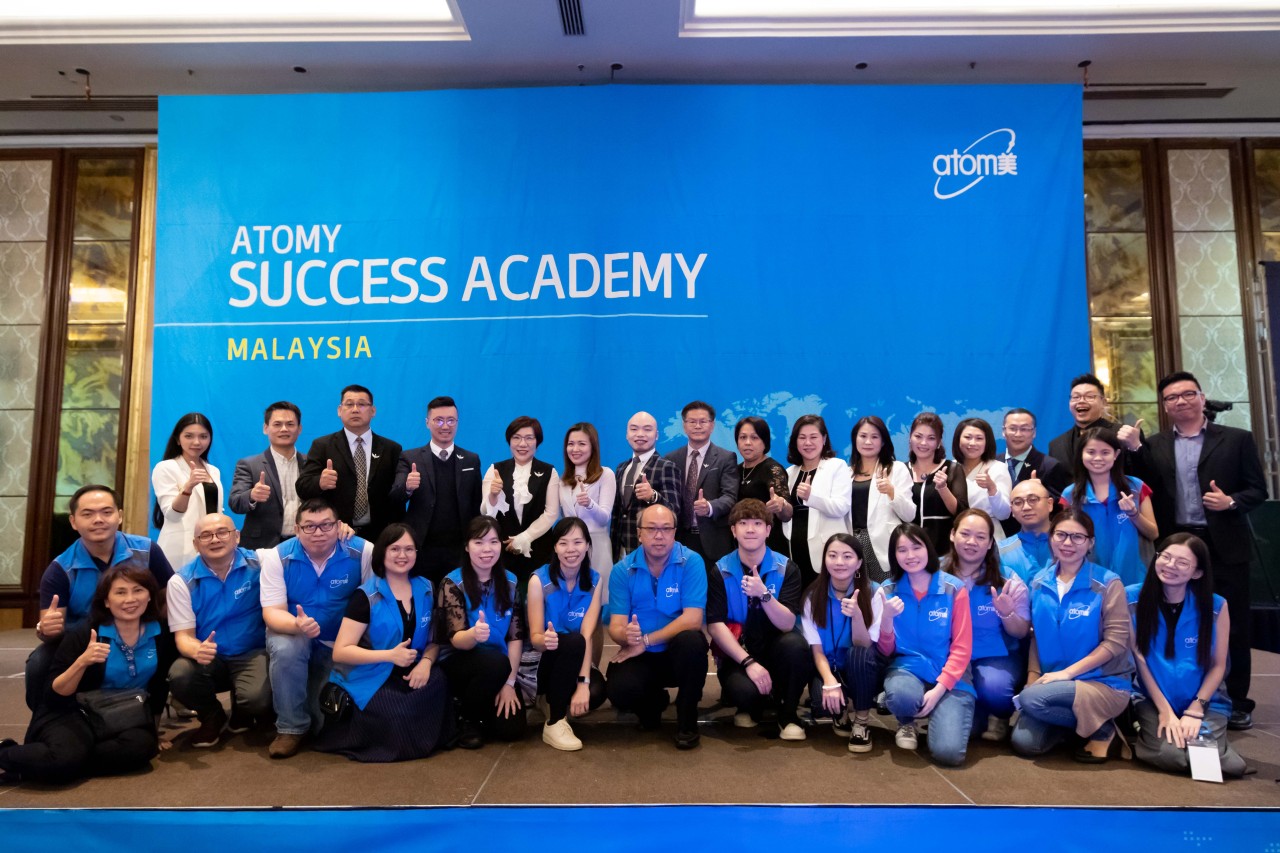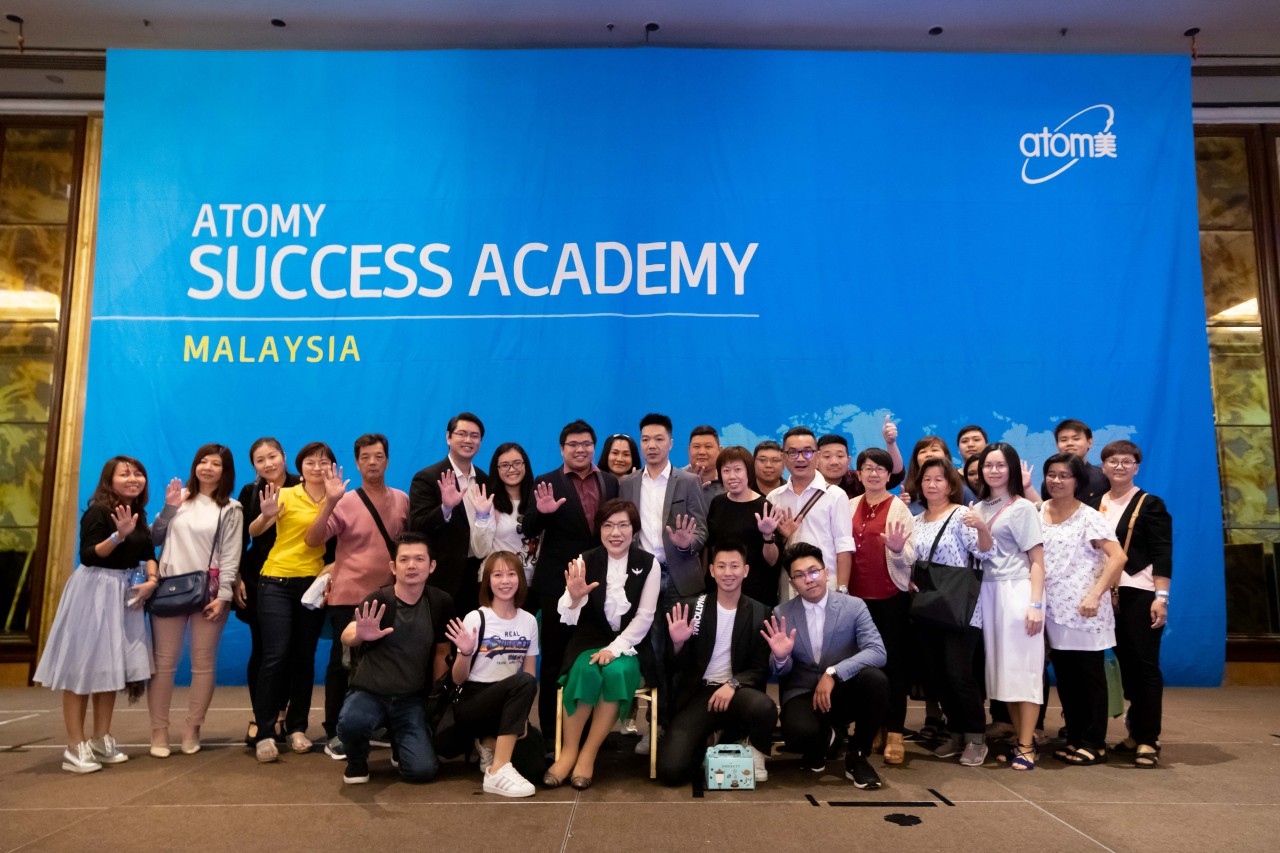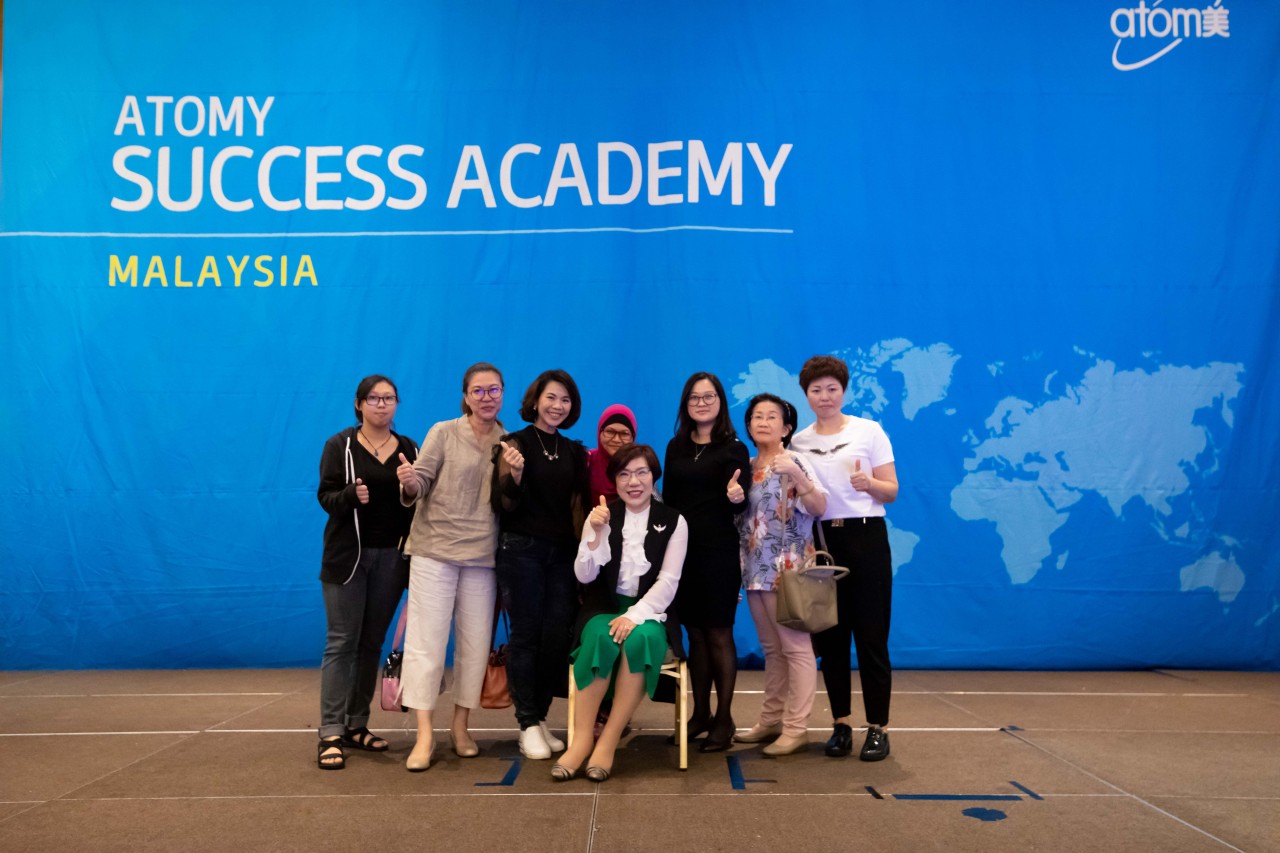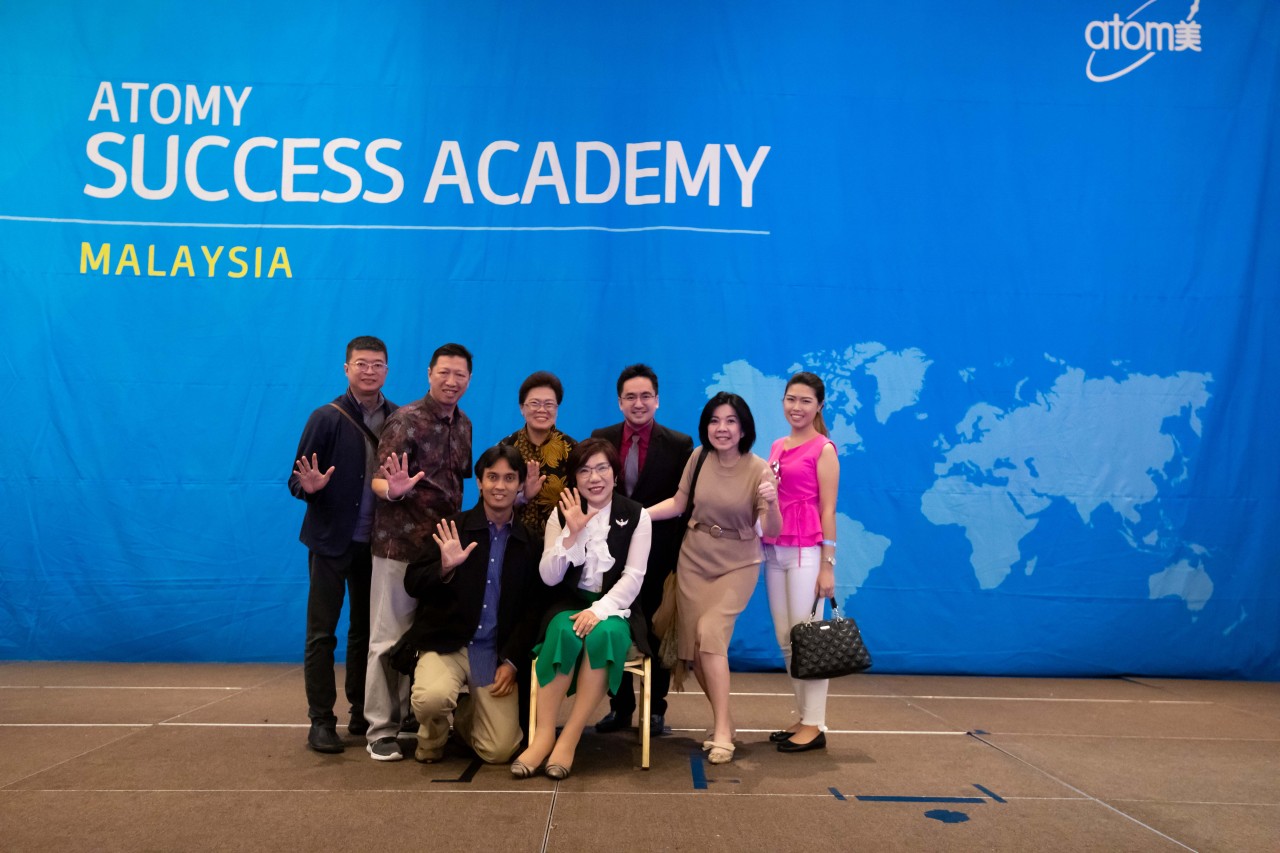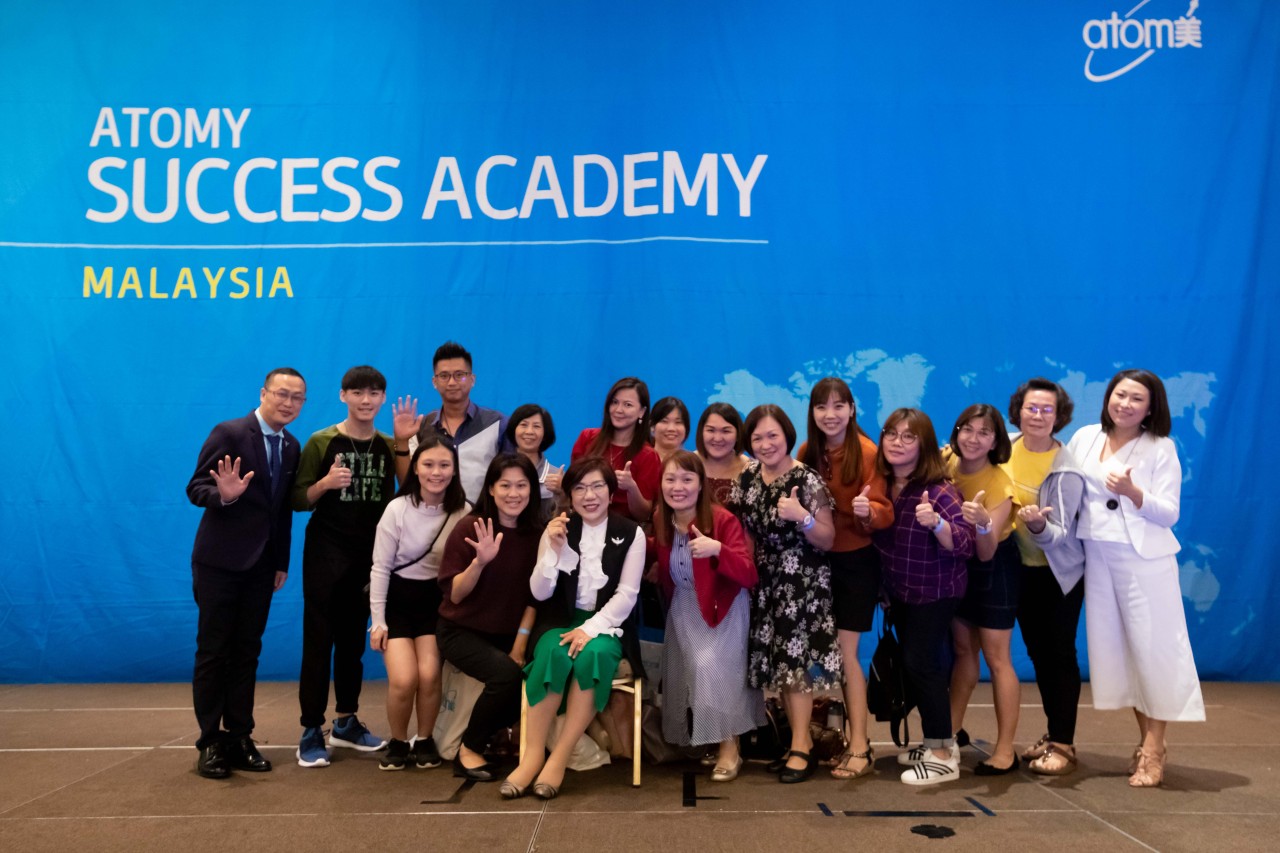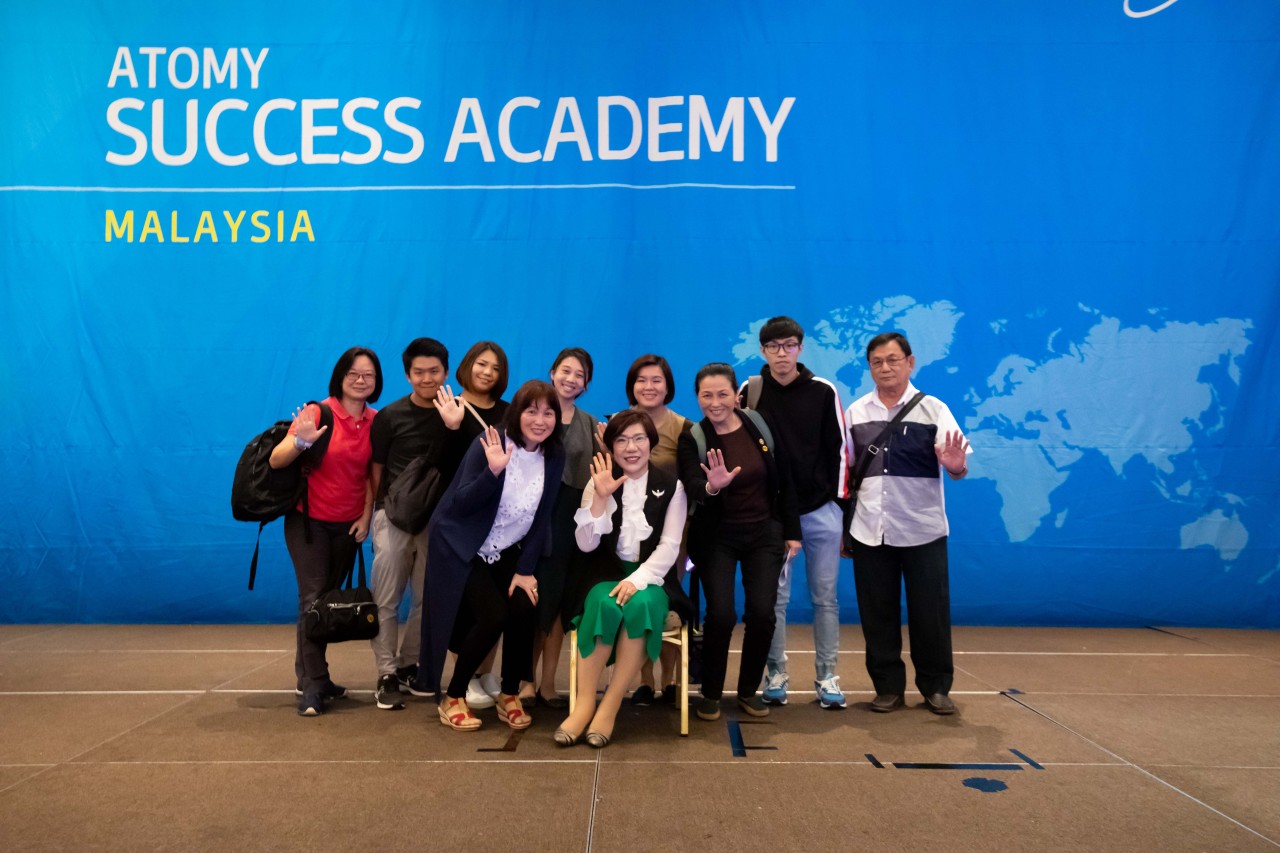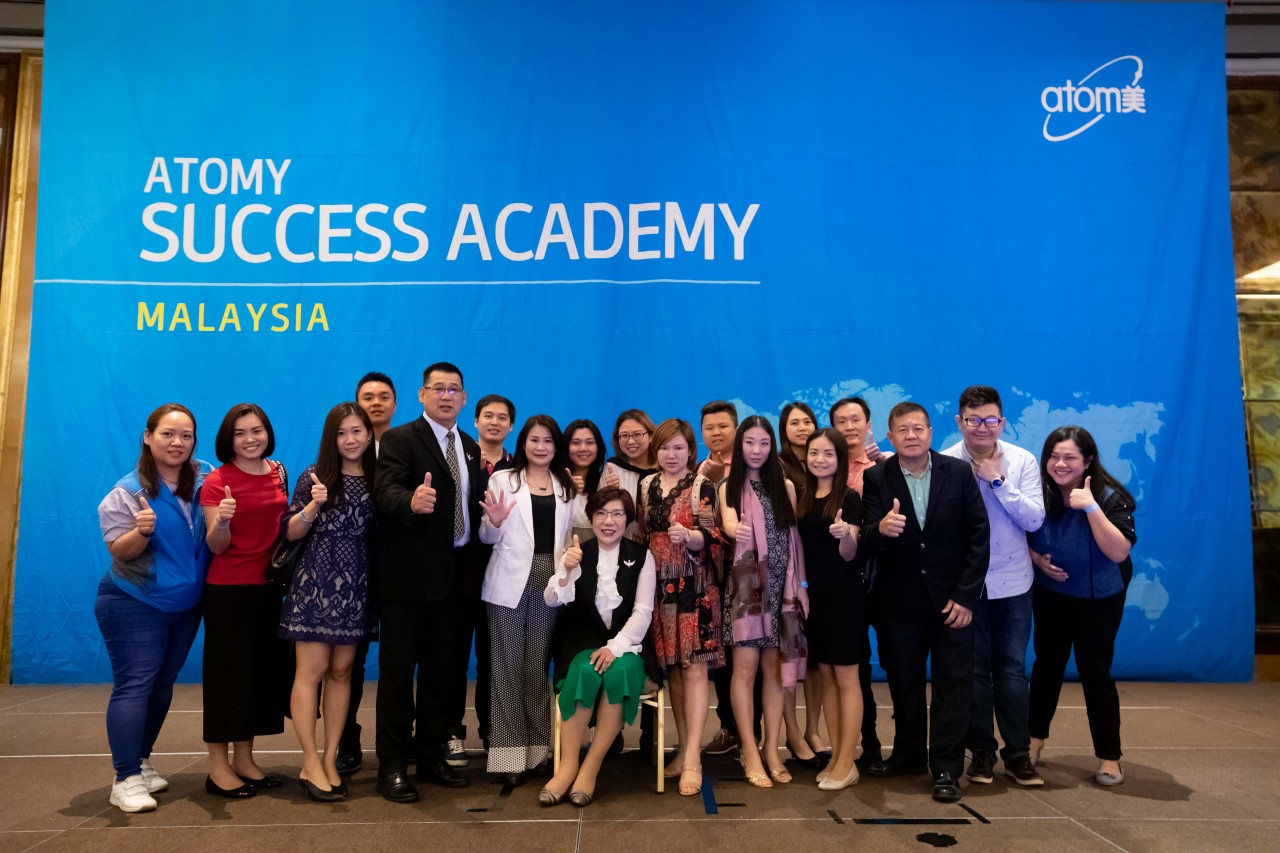 S
See you guys in May's Success Academy!
Jumpa lagi di Success Academy pada bulan May!
我们五月份成功学院见!