ARTICLE
CSR 2017 : For the Deaf Community (Pusat Majudiri "Y") Hearing Aid
CSR 2017 : For the Deaf Community (Pusat Majudiri "Y") Hearing Aid
ATOMY MALAYSIA SOCIAL CONTRIBUTION JULY 2017
SUMBANGAN SOCIAL ATOMY MALAYSIA JULAI 2017
2017年7月份马来西亚艾多美社会公益活动
Date/ Tarikh/ 日期 : 21 July 2017
Venue/ Lokasi/ 地点 : Pusat Majudiri "Y" for Deaf at YMCA Kuala Lumpur
Donation / 贡献 / Sumbangan : RM100,000 including hearing aids 包括助听仪器
Atomy has been carrying out various social contribution based on the ideology of "The root of a company is society, and the way company communicates with the society is by sharing." As our CEO Park Han Gill always say, we shall not use the company motto just as a slogan but we should practice it in real life. we shall also lead ahead in helping people in need starting from our neighbourhood.
This time, we visited
Pusat Majudiri "Y" For The Deaf (PMY)
to present
Hearing Aid
to the deaf children at YMCA Kuala Lumpur.
With our support of hearing aid, we hope the children are able to listen to their parents' voice and the lovely sound of this world.
---
Atomy telah menjalankan pelbagai sumbangan sosial berdasarkan ideologi iaitu "Akar sebuah syarikat adalah masyarakat, dan cara syarikat berkomunikasi dengan masyarakat adalah dengan berkongsi." Ketua Pegawai Eksekutif Park Han Gill selalu berkata, kami tidak akan menggunakan motto syarikat hanya sebagai slogan tetapi harus mengamalkannya dalam kehidupan sebenar. Kita juga akan terus ke hadapan dalam membantu orang yang memerlukan bermula dari kejiranan terdekat.
Terbaru, kami telah melawat
Pusat Majudiri "Y" For The Deaf (PMY)
untuk memberikan
Mesin Bantuan Pendengaran
kepada kanak-kanak kurang pendengaran di YMCA Kuala Lumpur. Dengan sokongan tersebut, kami berharap kanak-kanak dapat mendengar suara ibu bapa mereka serta bunyi yang indah di dunia ini.
---
艾多美一直在关怀社会的弱势上做出贡献,秉持着 "社会是公司的根源,分享是公司和社会沟通的途径"。 朴韩吉董事长常说不要把公司的 社巡当成口号而是在生活中身体力行。我们也应该在关怀弱势的道路上走在最前头,从帮助附近社区开始。
这一次我们去到了YMCA 为
Pusat Majudiri "Y" Deaf Children
的孩子们送上
助听器
。 我们希望有了助听器的帮助,孩子们可以一直听见他们父母和世界美妙的声音。
---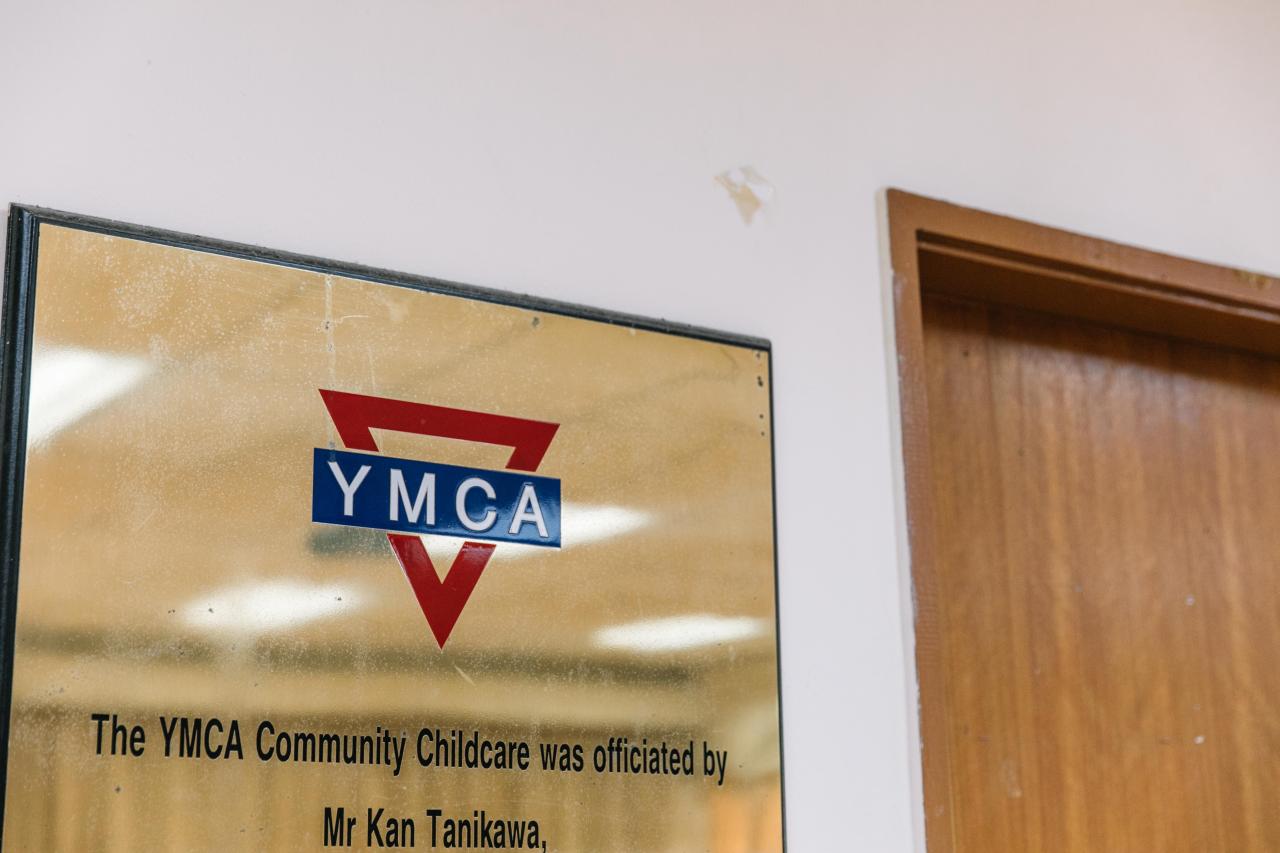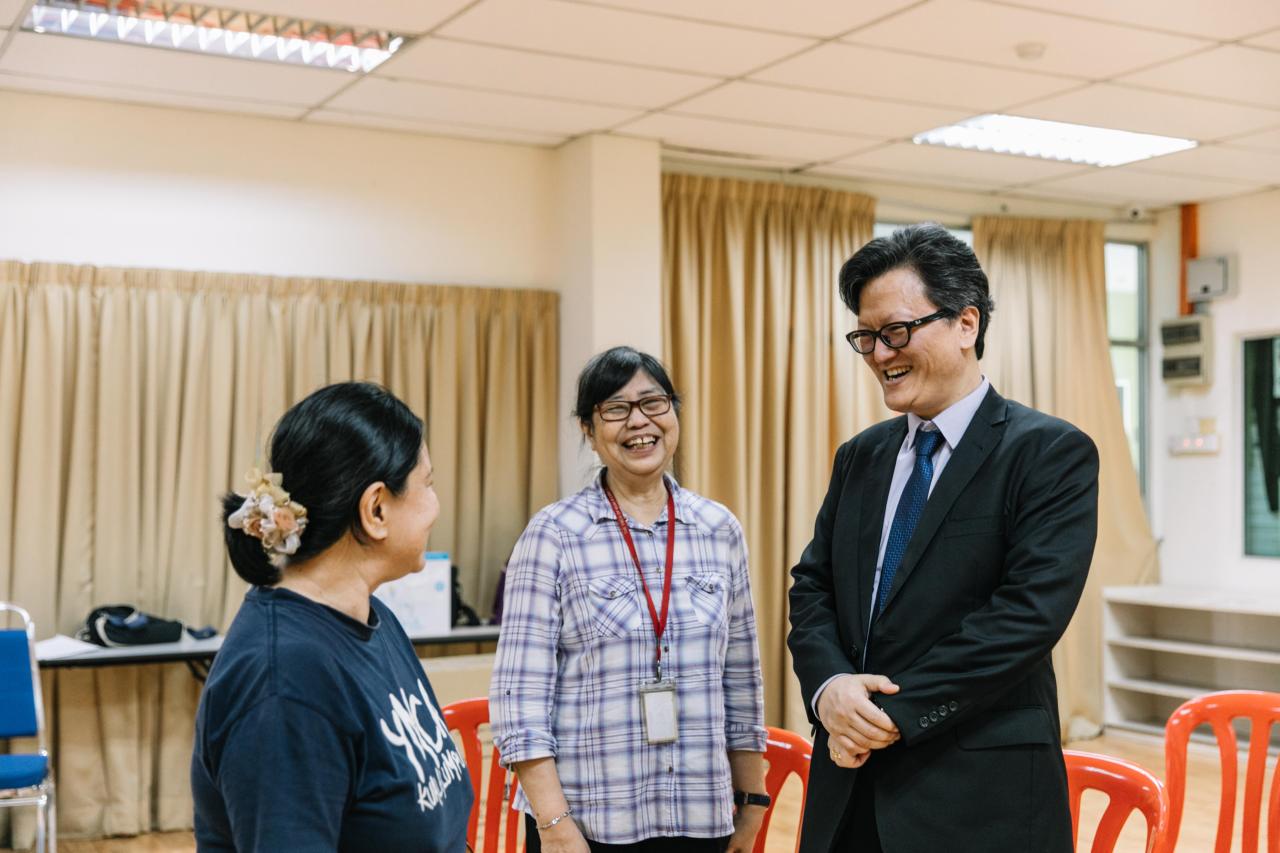 Warm welcome from YMCA personnel with Branch Manager Kim.
Sambutan mesra daripada kakitangan YMCA kepada Pengurus Kim.
负责人们欢迎金经理。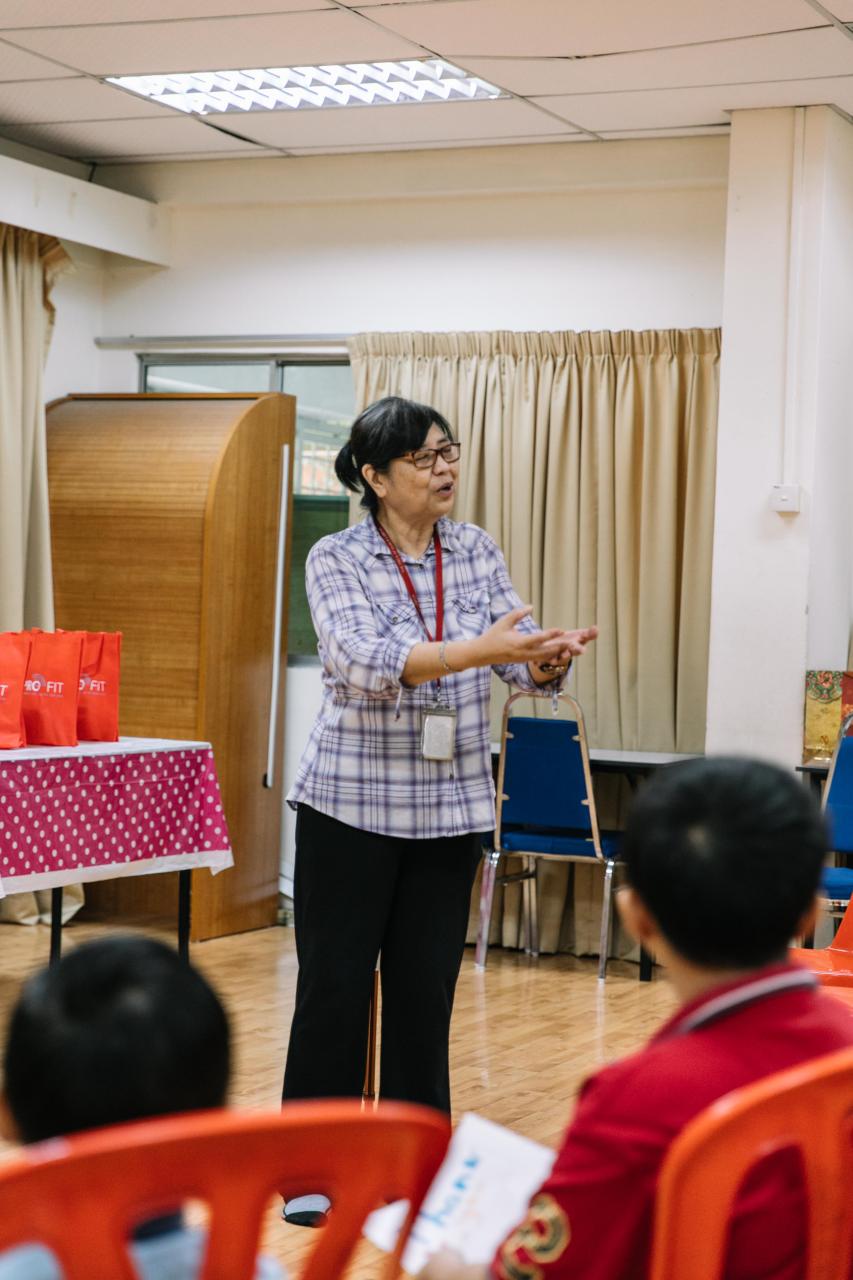 Mdm. Morley presented her speech in sign language to the deaf children and parents.
Mdm. Morley menyampai ucapannya kepada anak-anak pekak dan ibubapa dengan Bahasa isyarat.
Mdm. Morley 以手语为失聪的孩子和父母们致欢迎辞。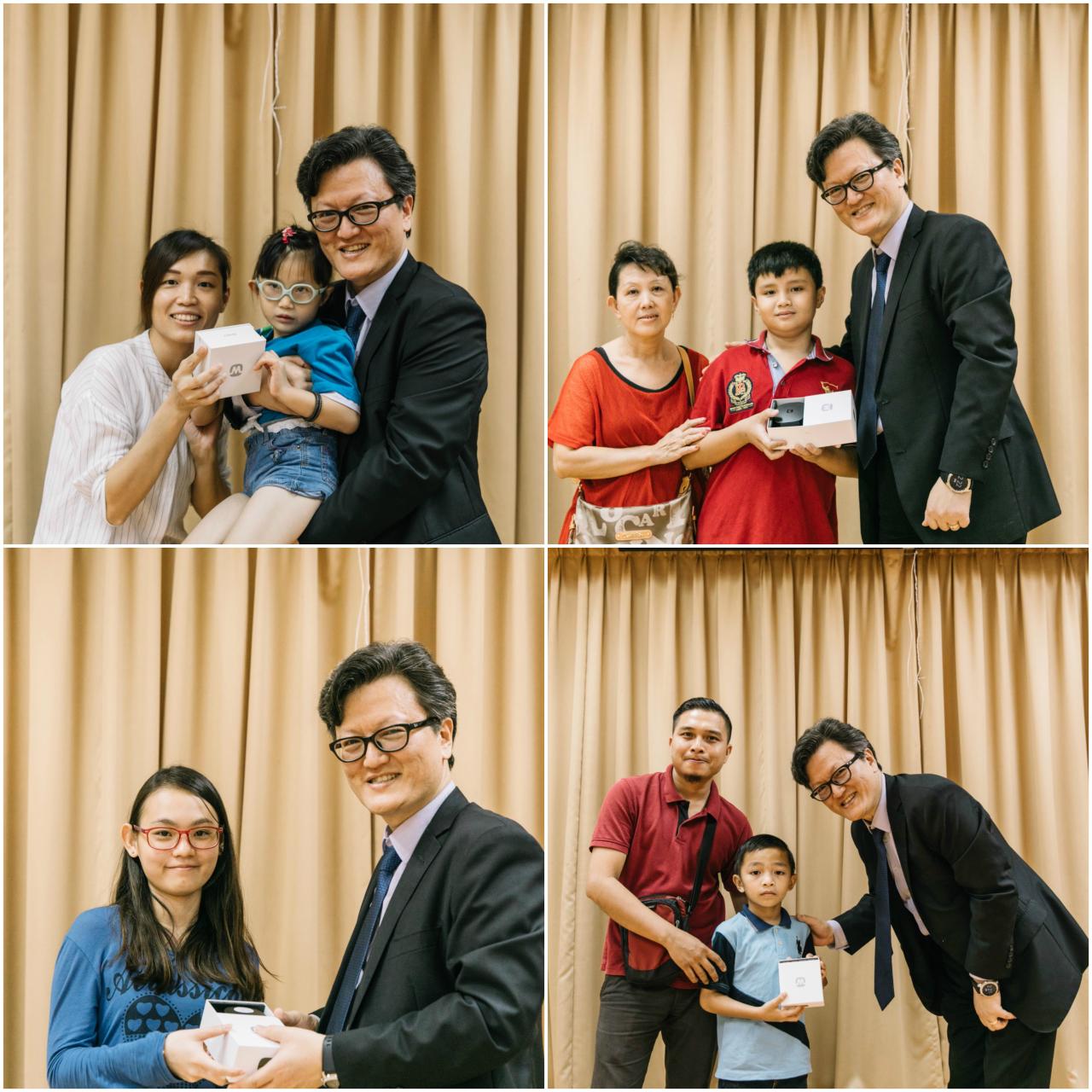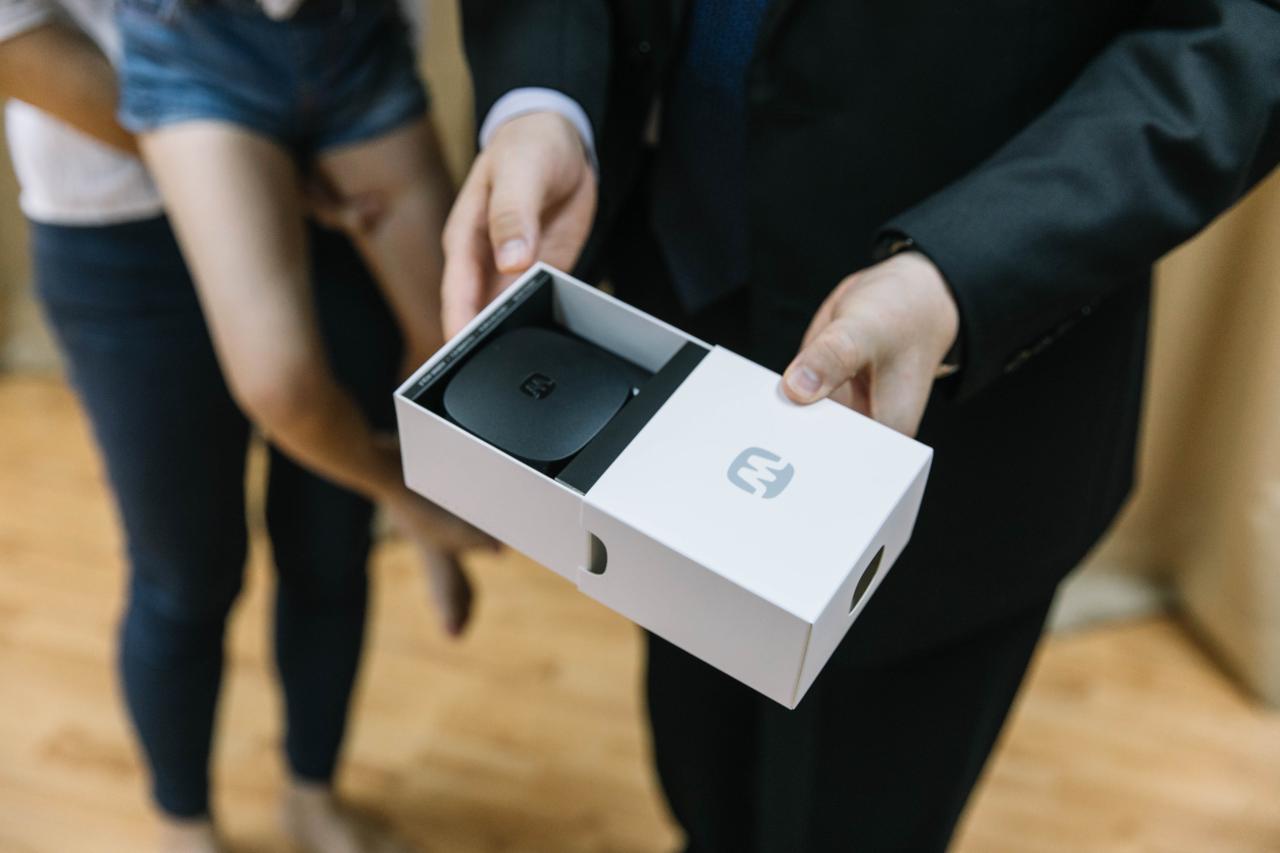 Hearing aids are ready to be presented.
Alat-alat bantuan pendengaran yang disediakan untuk penyampaian.
我们准备好了助听器。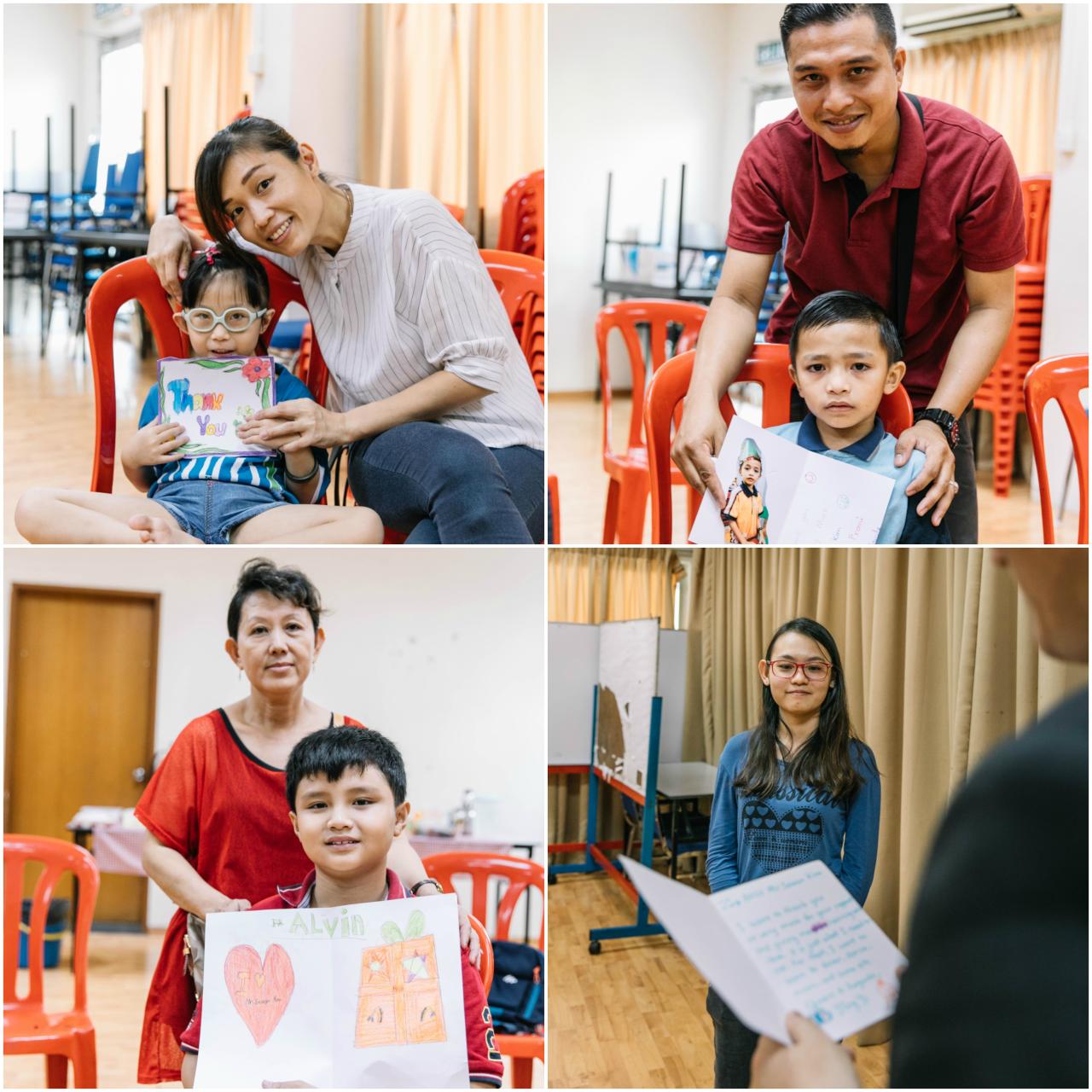 Warm thank-you card prepared by the kids.
Kanak-kanak pekak menyediakan kak ucapan terima kasih dengan penuh kasih.
失聪孩子们准备的温暖感谢卡。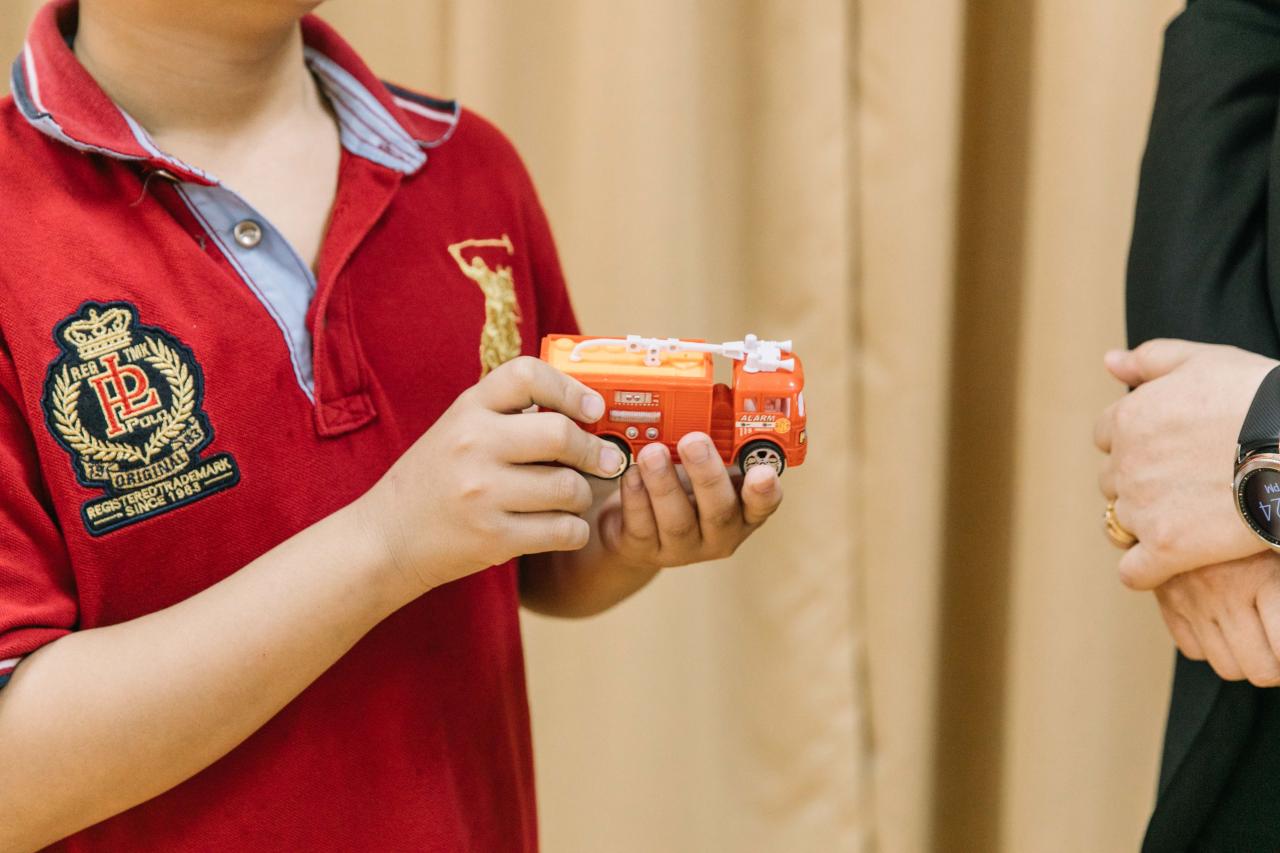 One of the lovely kids presented his favourite toy to show his appreciation.
Salah satu kanak menyampaikan mainan kegemarannya sebagai penghargaan terhadap sokongan kami.
为了表示感恩其中一个可爱的孩子将他最爱的玩具送上。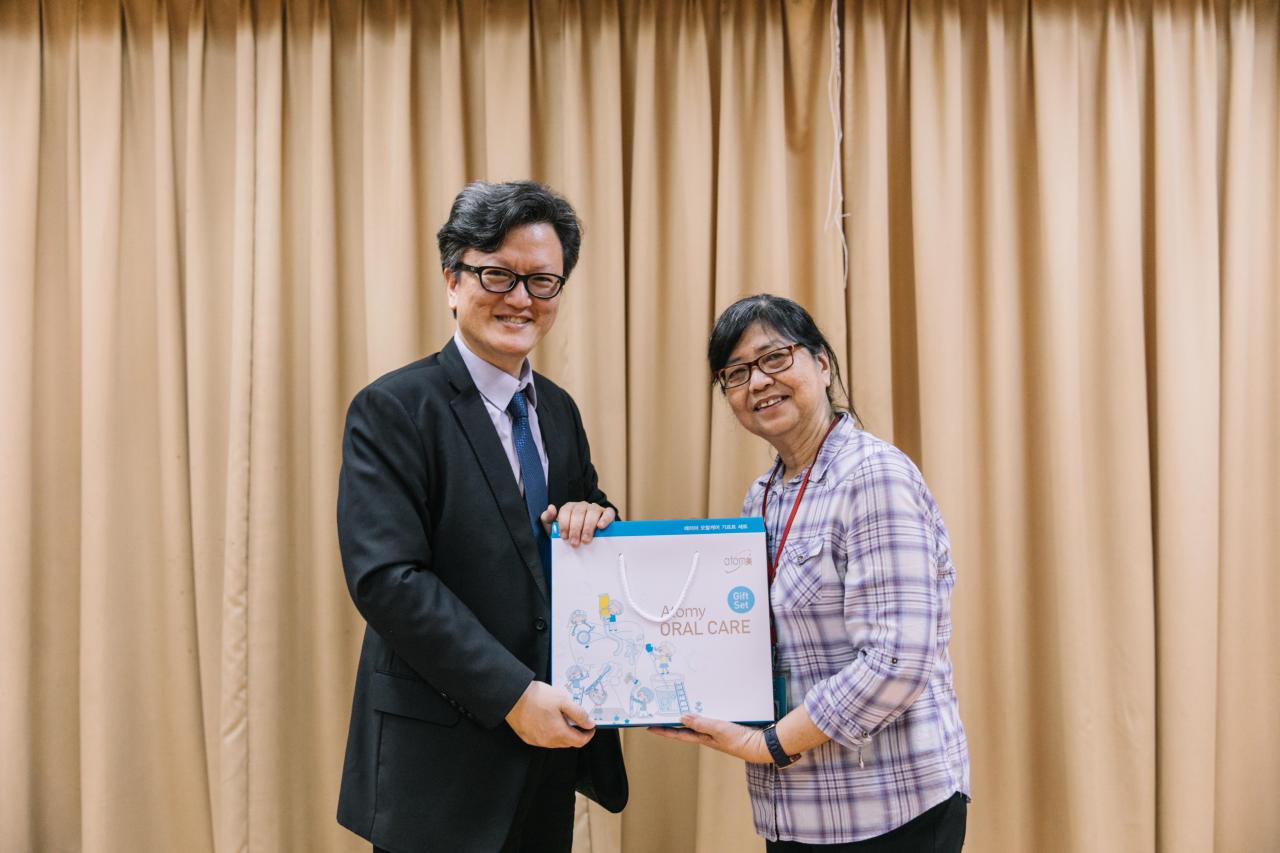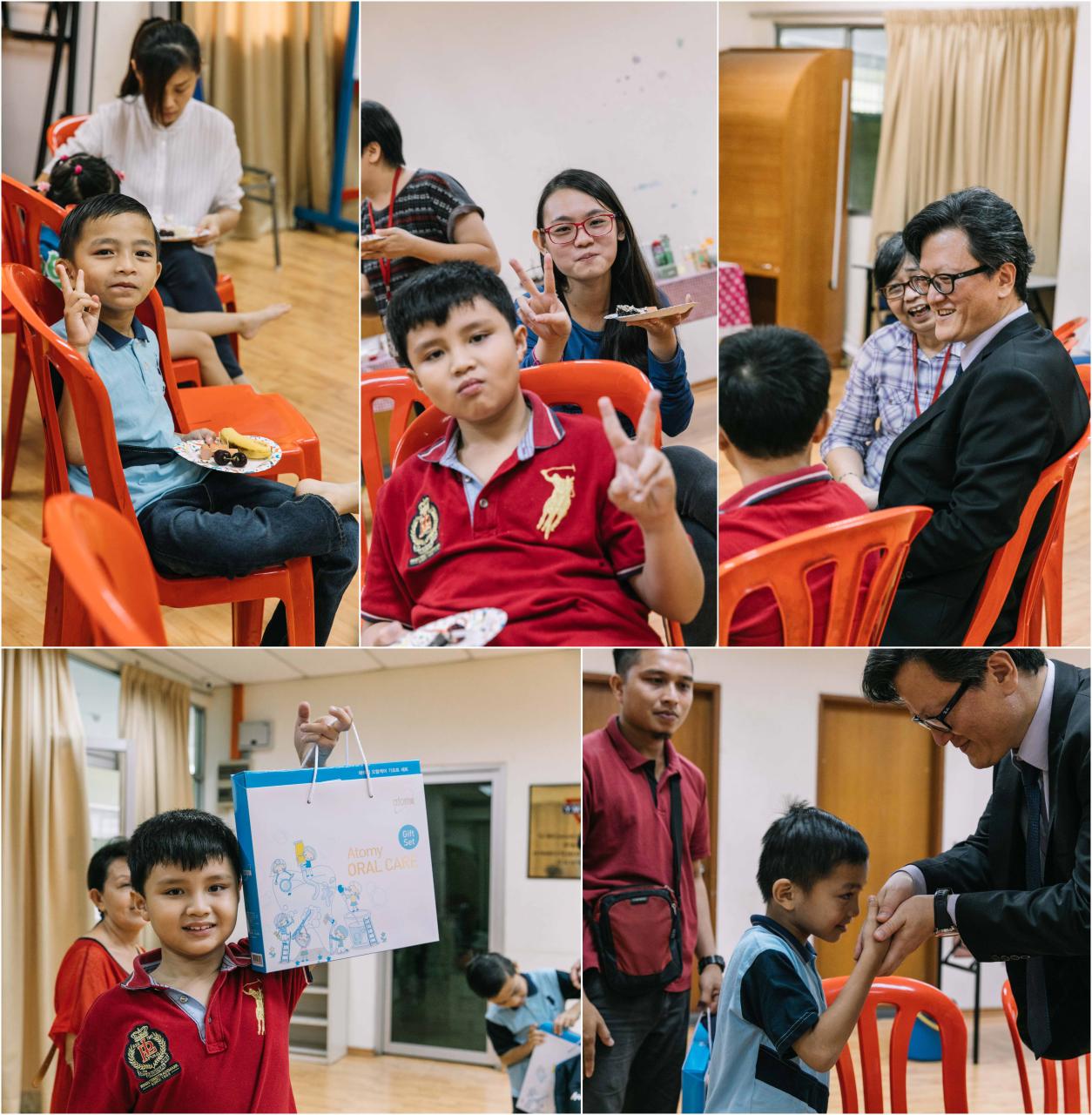 Manager Kim present Atomy Oral Care Gift Set to Pusat Majudiri "Y".
Pengurus Kim menyampaikan Oral Care Gift Set daripada produk Atomy kepada Pusat Majudiri "Y".
金经理将艾多美口腔護理禮盒送给 Pusat Majudiri "Y"。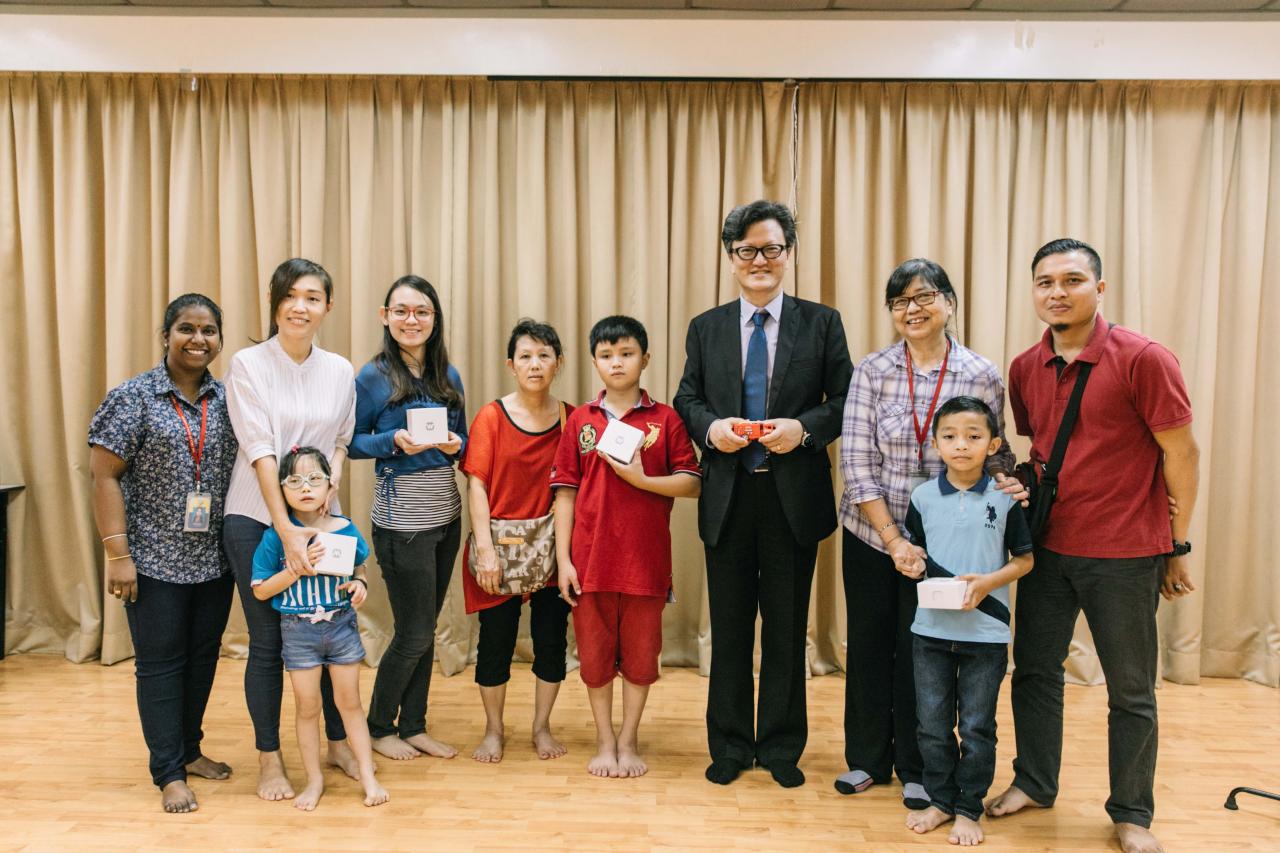 We wish with the support of hearing aids, children could listen to the parents' voice and music of the world. With this social contribution , Atomy wishes to build our world full with love and caring =)
Kami berharap dengan bantuan alat-alat pendengaran ini, kanak-kanak dapat mendengar semula suara ibu bapa mereka dan kehormonian muzik di muka dunia ini. Dengan sumbahan yang dijalani oleh Atomy, kami berharap masyarakat kami penuh dengan kasih sayang =)
我们希望有了助听器的帮助,孩子们可以听见他们父母和世界美妙的声音。
通过这次和将来不断的艾多美社会公益活动,愿我们的社会永远充满关怀与爱 =)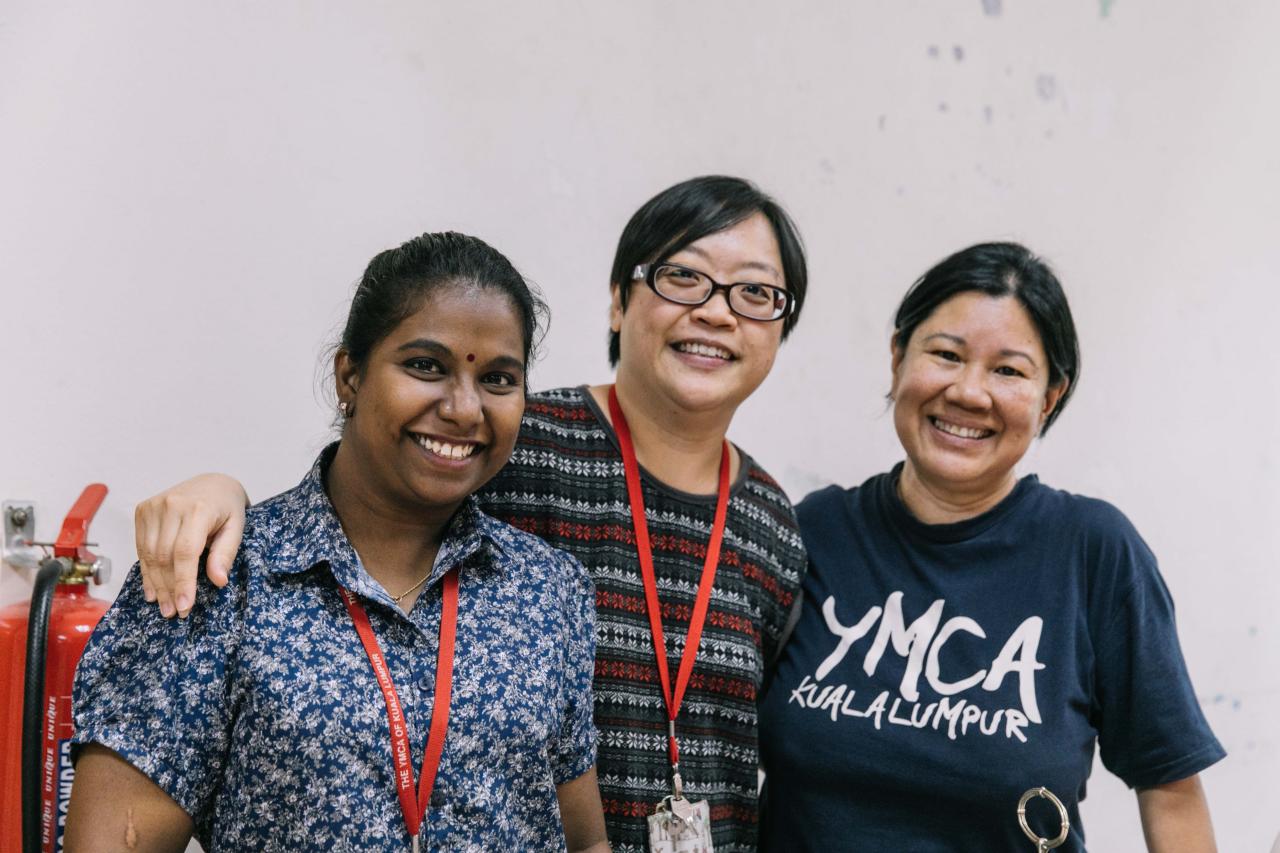 Teachers from Pusat Majudiri "Y".
Guru-guru dari Pusat Majudiri "Y" .
来自 Pusat Majudiri "Y" 的教师们。