ARTICLE
22nd Success Academy, February 2019
22nd Success Academy, February 2019
ATOMY MALAYSIA 22nd SUCCESS ACADEMY (FEBRUARY 2019)
SUCCESS ACADEMY ATOMY MALAYSIA KE-22 (FEBRUARI 2019)
马来西亚艾多美第二十二届成功学院(二零一九年二月)
Date Tarikh 日期 :
15 ~ 16 February, 2019
Venue Tempat 地点
:The Grand Ballroom, Dorsett Grand Subang
Attendees Kehadiran 出席人数 :
600 pax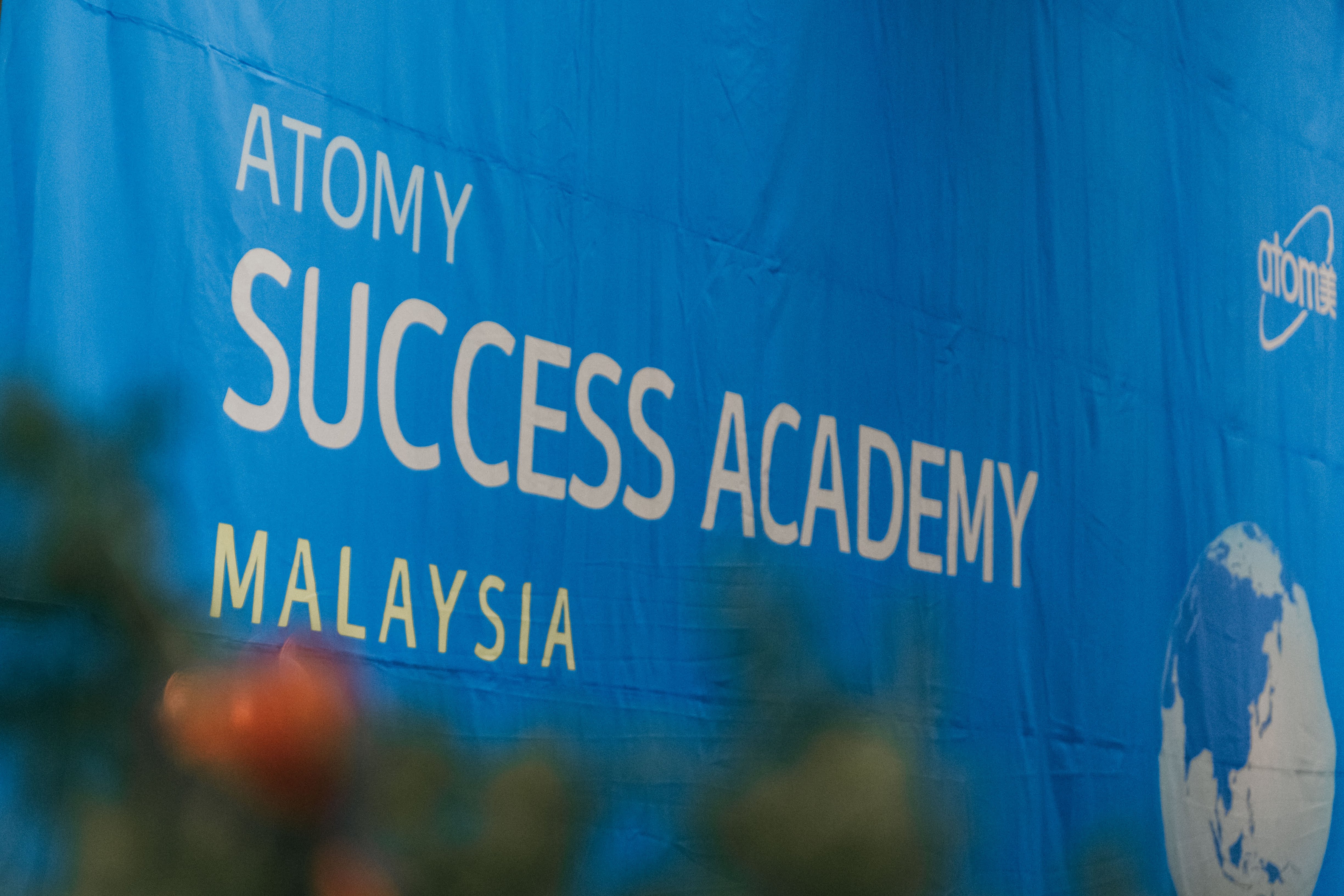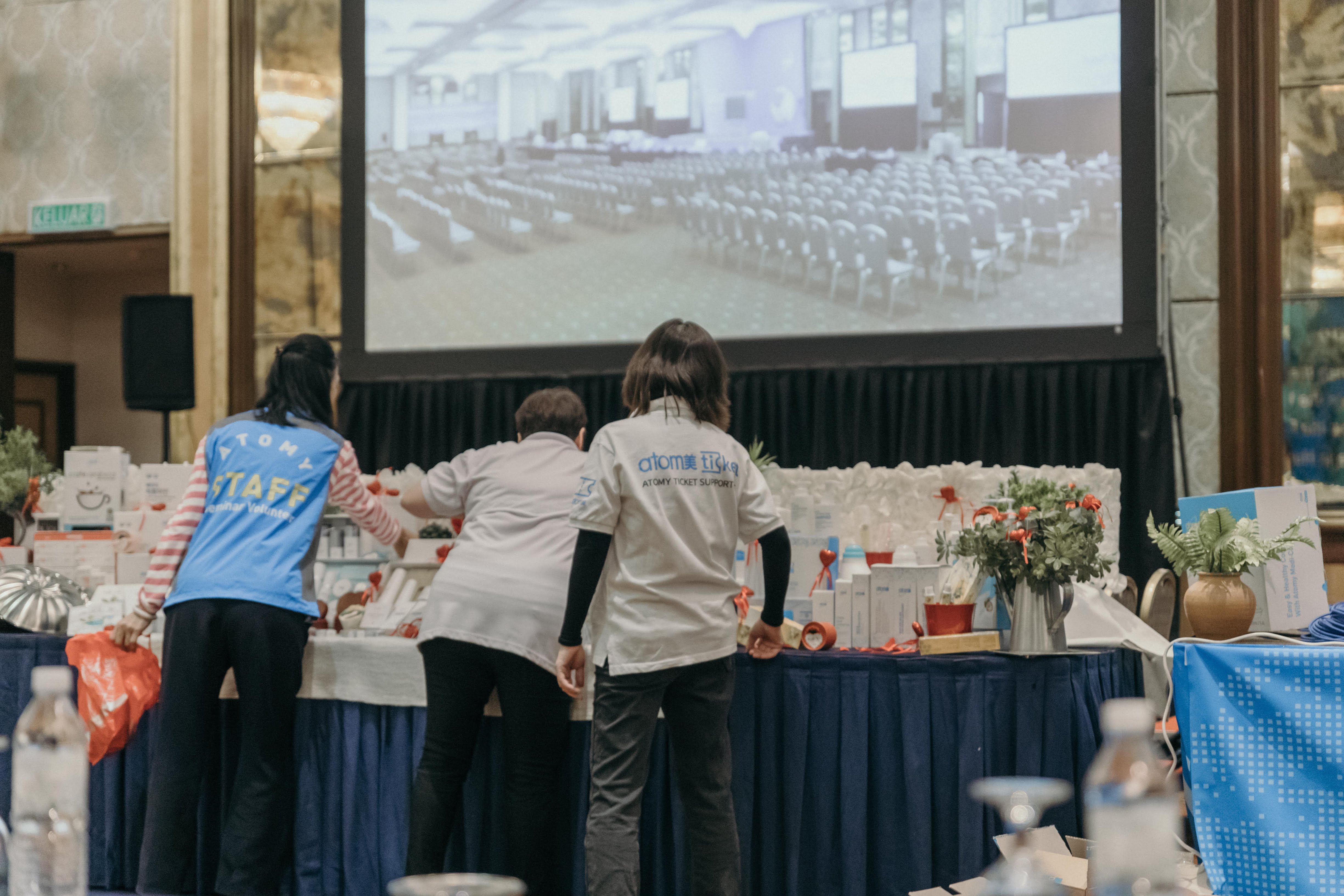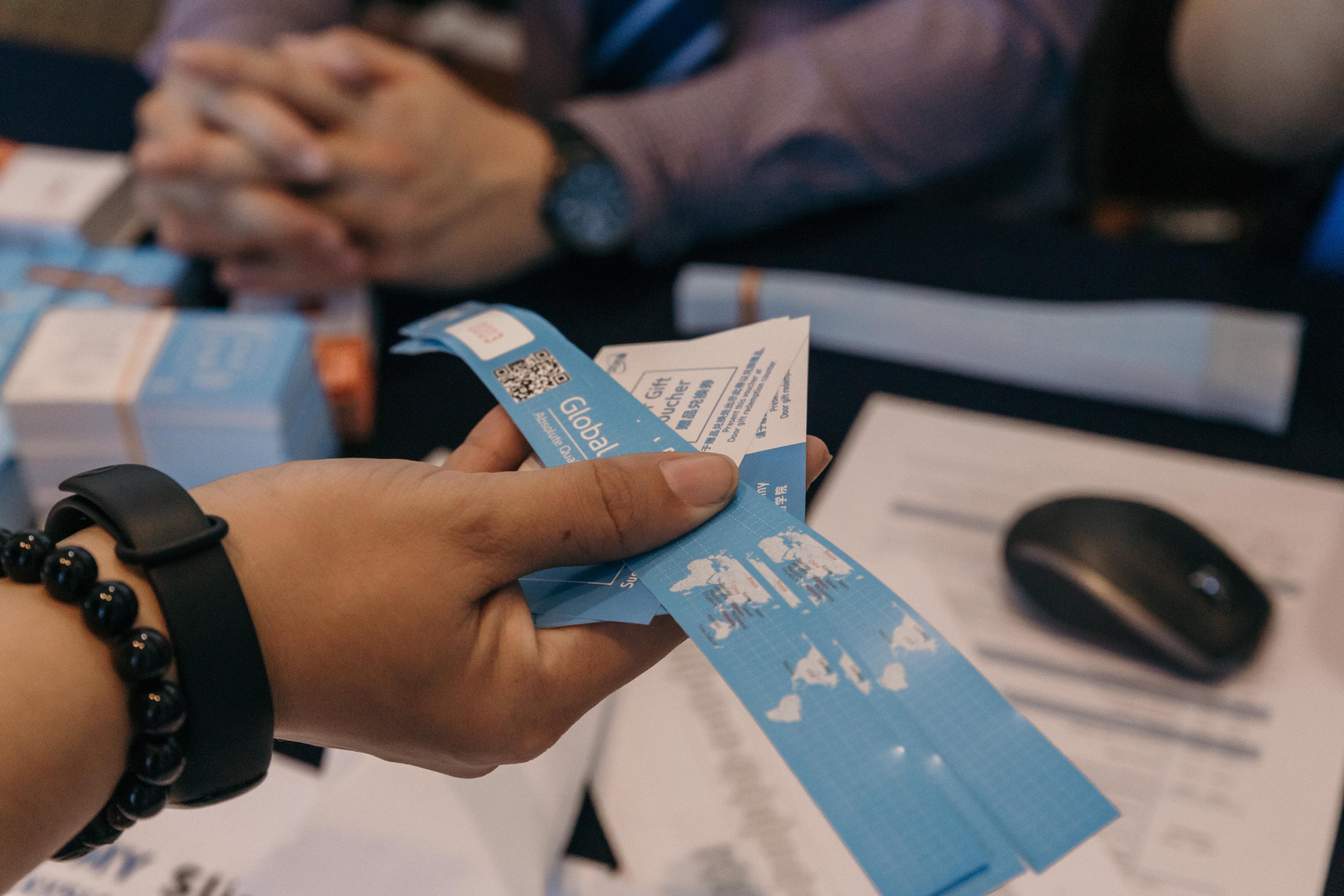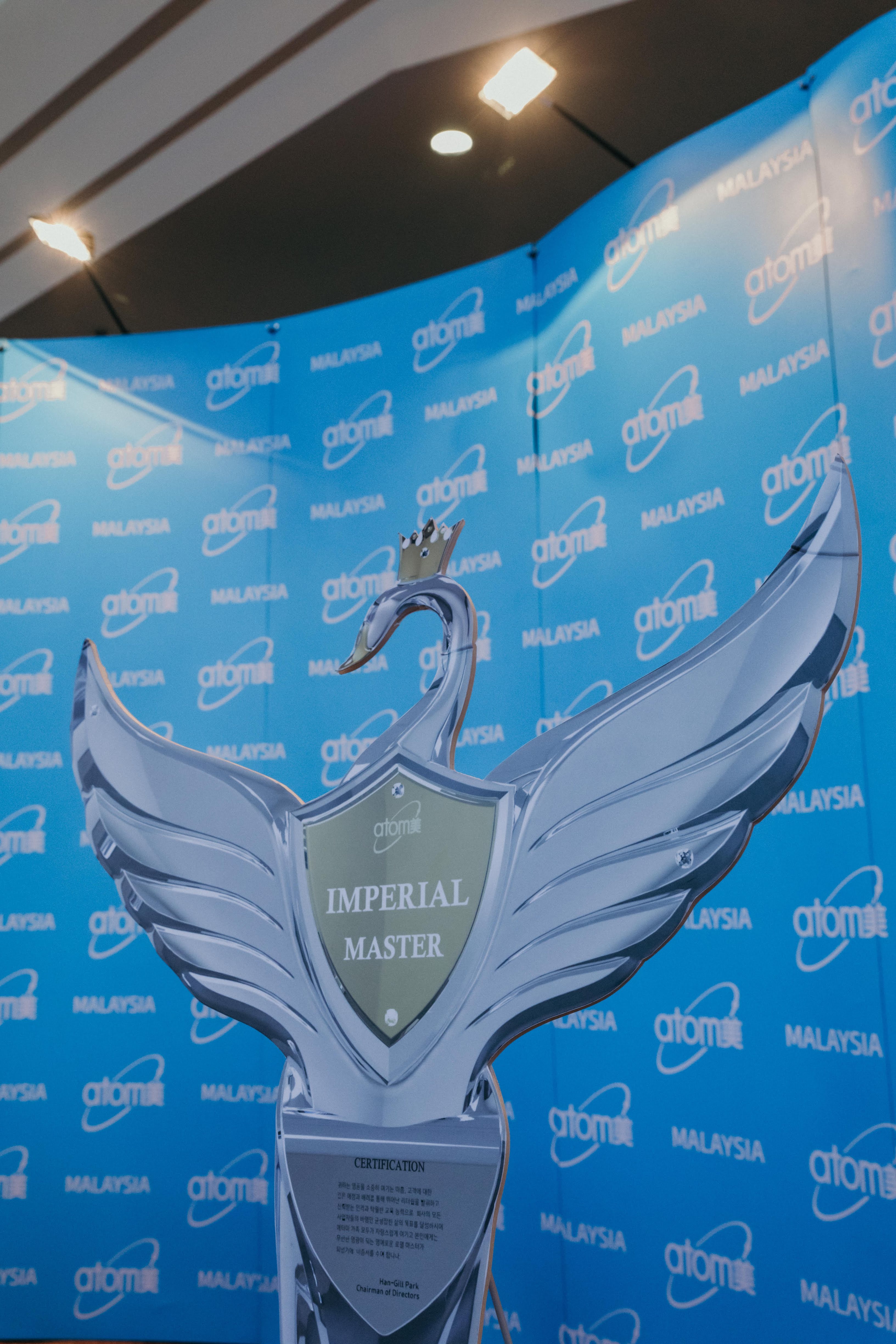 Registration and setup of our event!|
Pendaftaran dan persiapan majlis!
| 一切准备就绪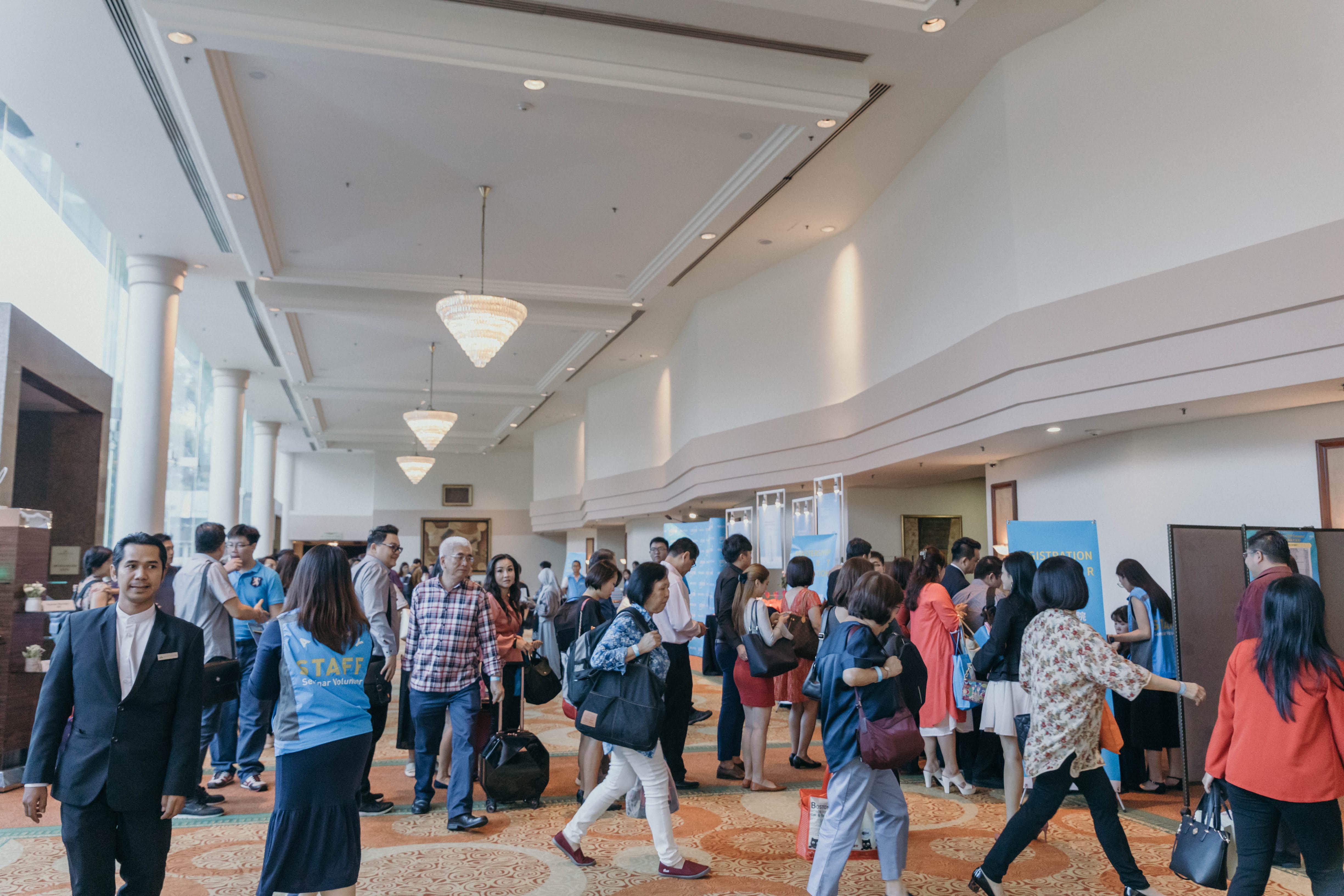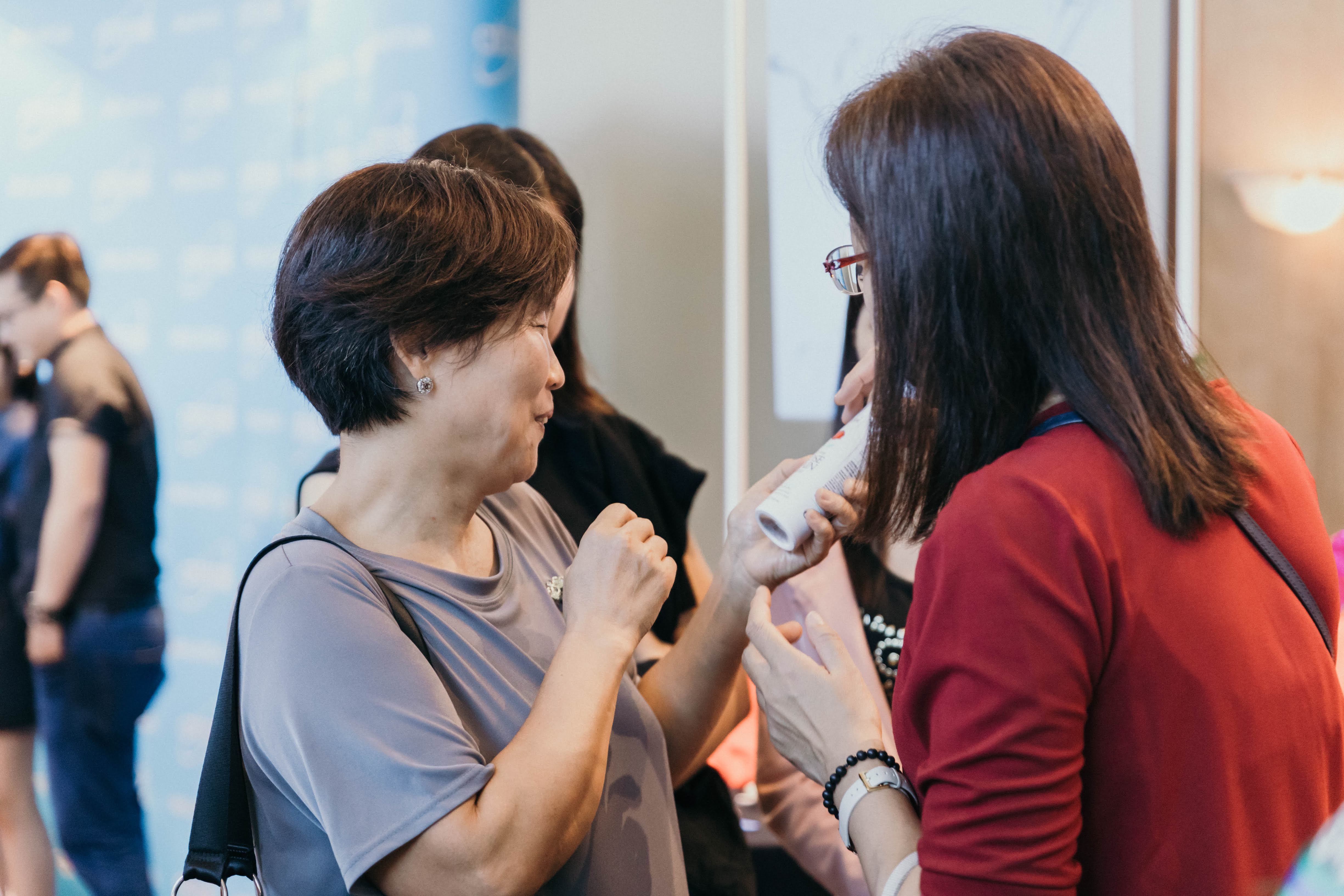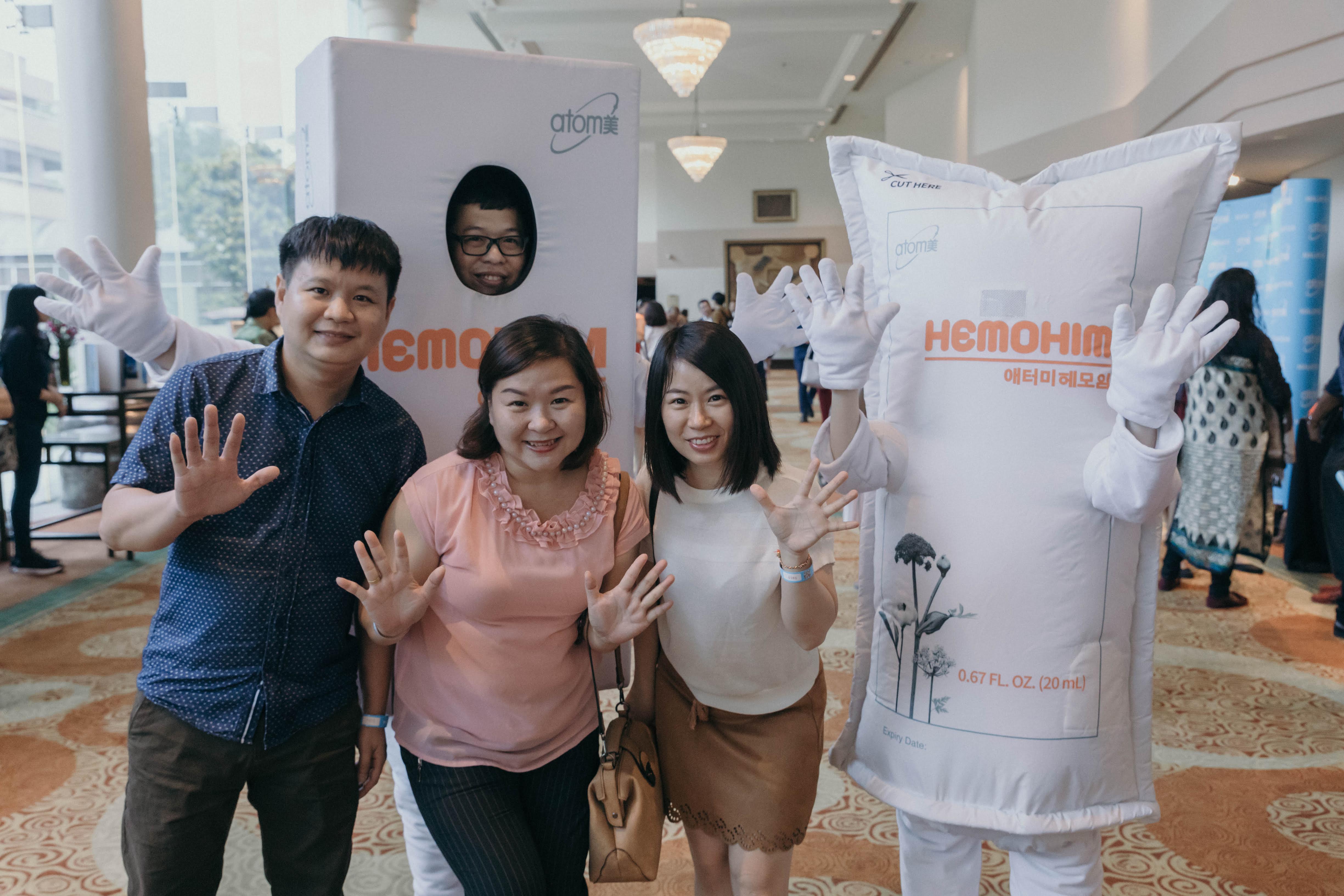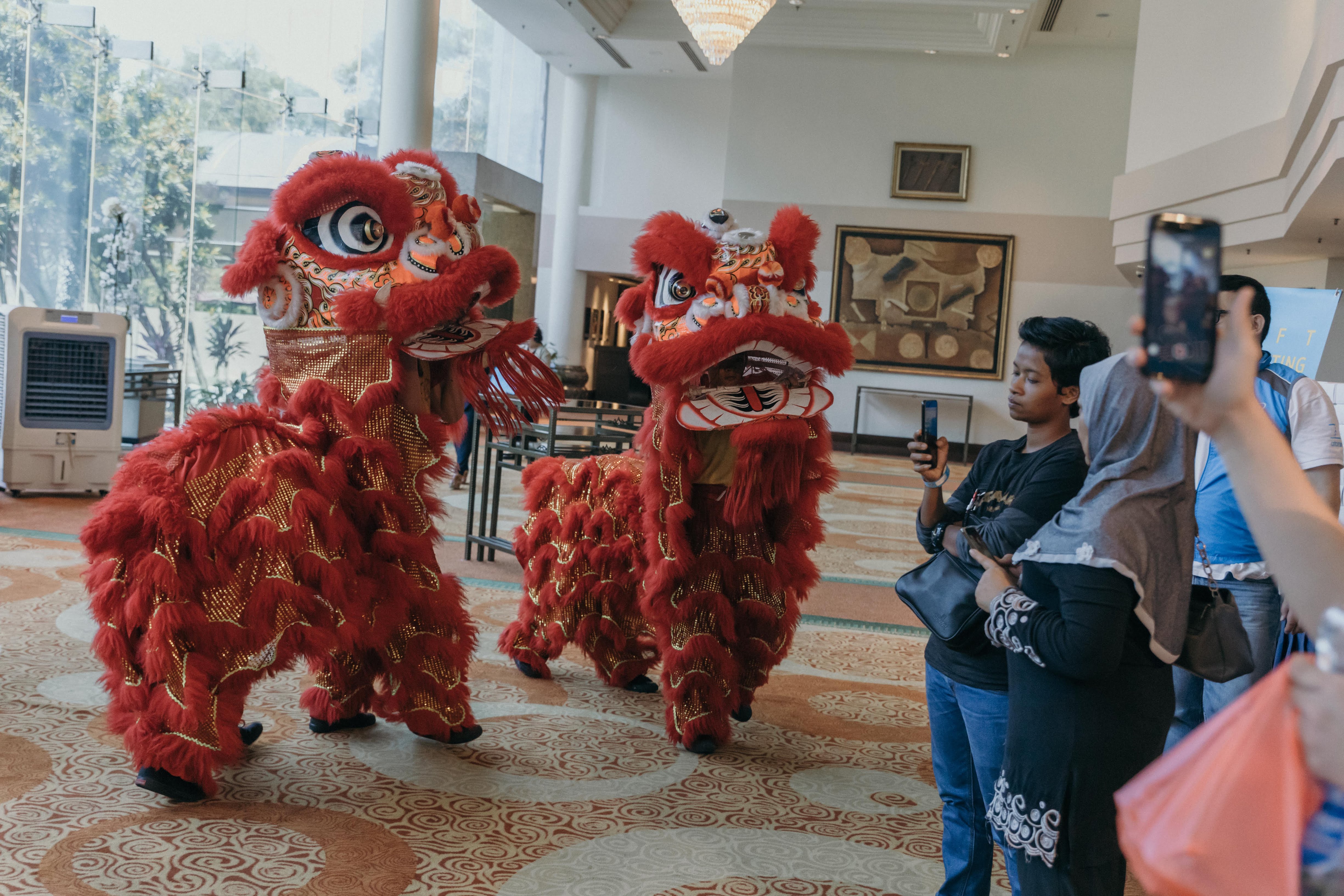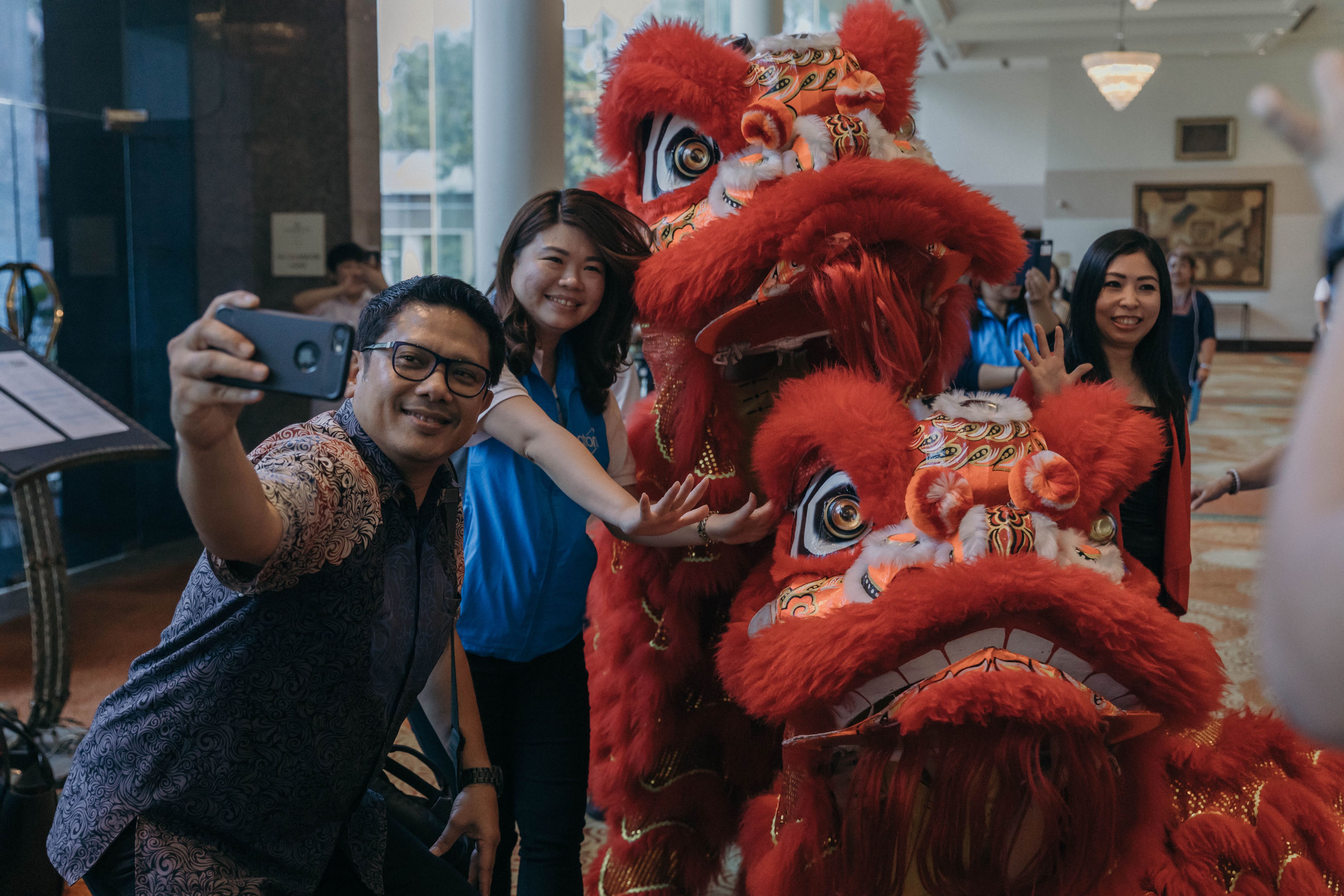 Members were surprised that Chinese Lion Dance performance hits during our registration,
what a warm welcome from Atomy Malaysia!
Ahli-ahli terkejut melihat persembahan "Tarian Singa" Cina semasa pendaftaran. Sambutan
hangat dari Atomy Malaysia kepada para ahli.
公司以舞狮表演来热烈欢迎本地与海外会员们,他们都感到有惊有喜!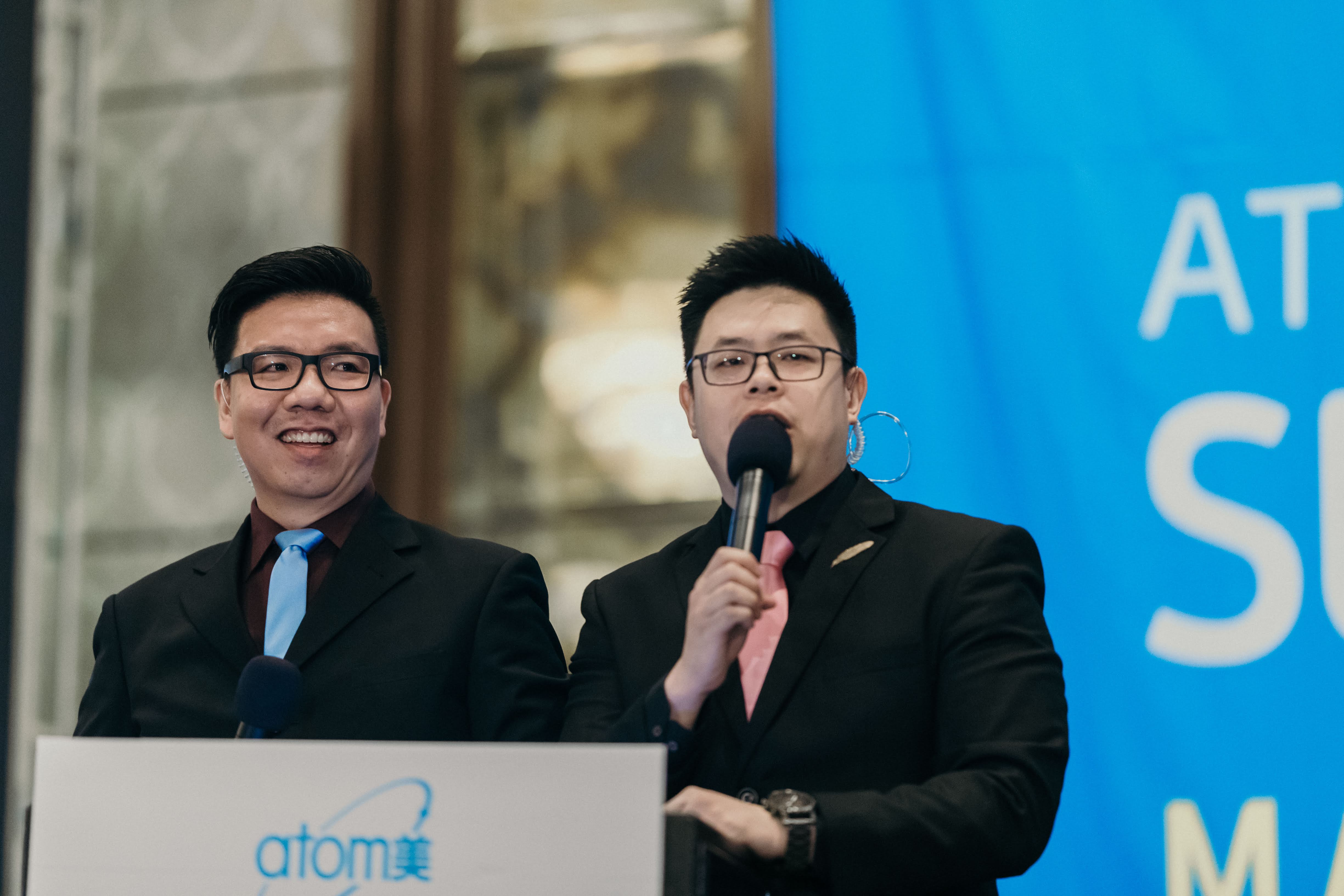 This round we have Duo Emcee |
Duo
Emcee pada kali ini
| 这次我们依然有司仪与他的伙伴 -
Wallace Tan & Lai Kin Fye SM 销售大师


COMPANY MOTTO & OATH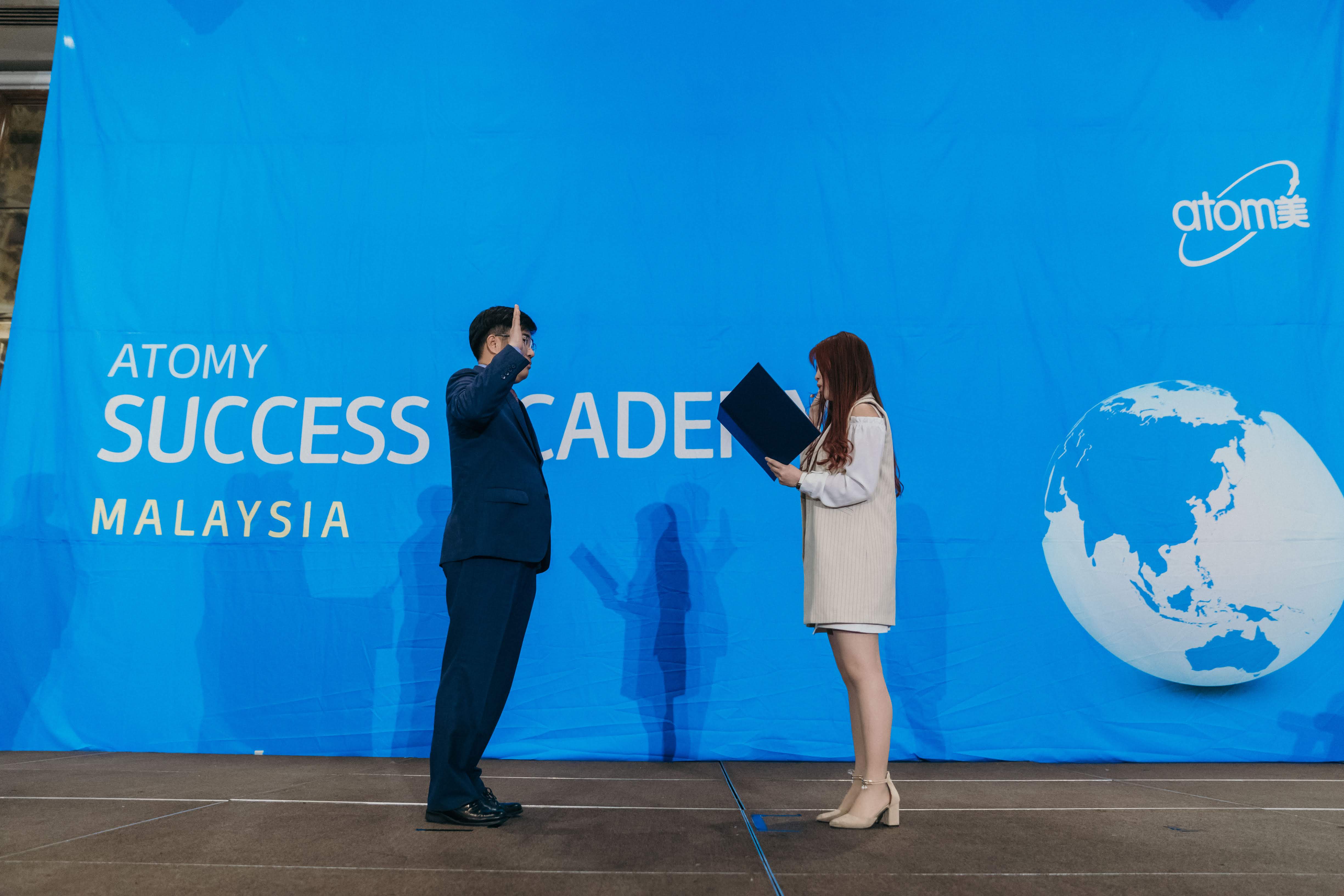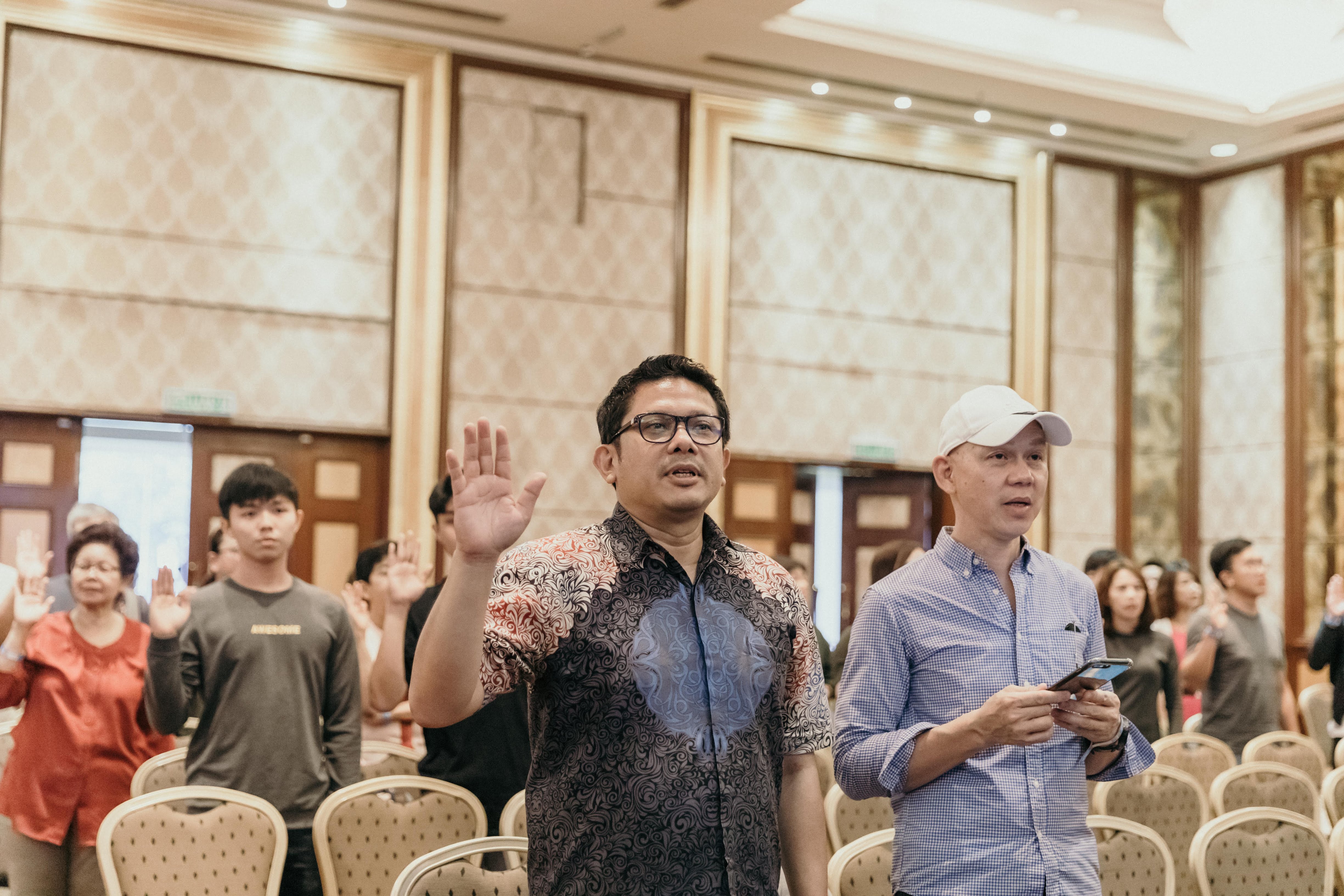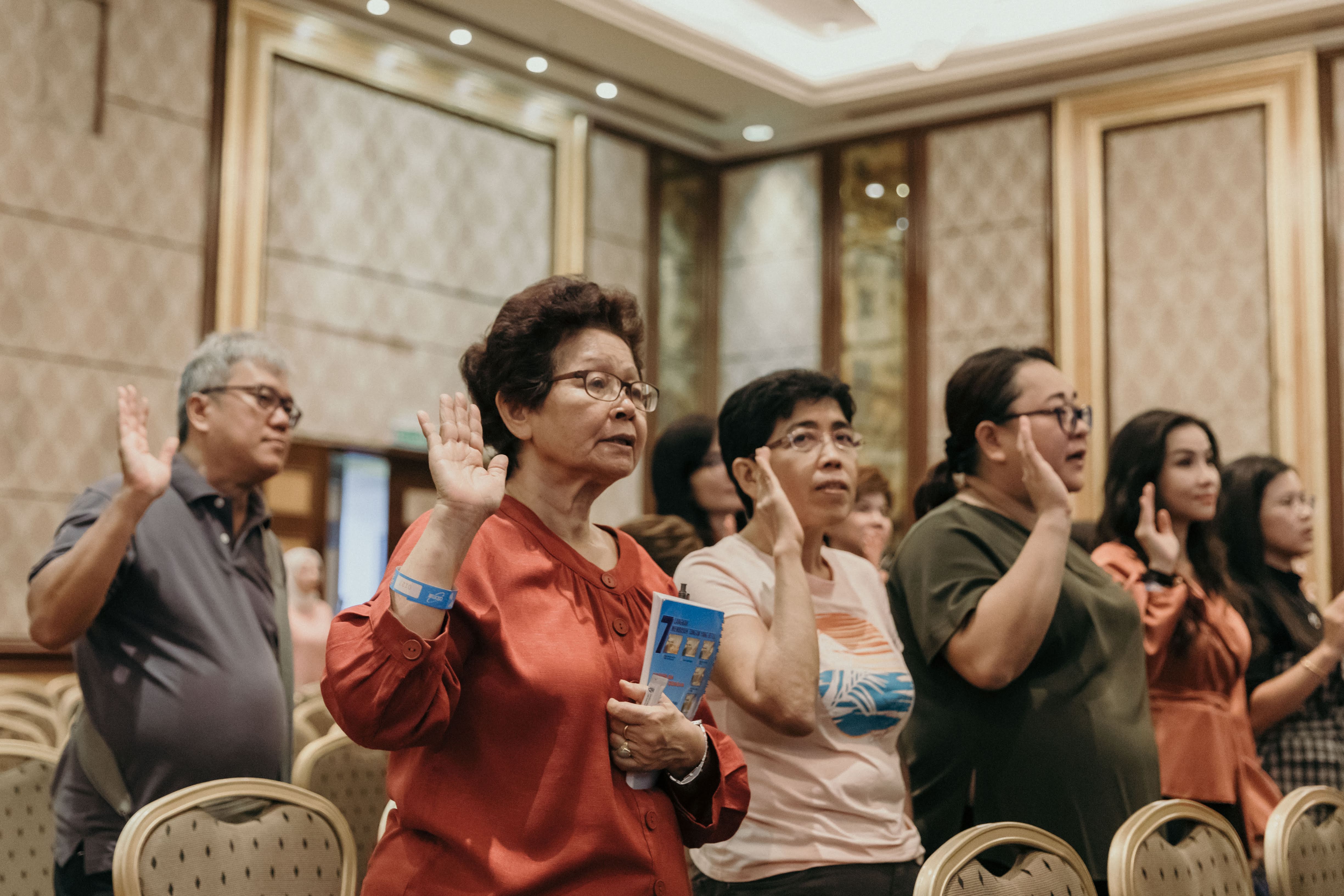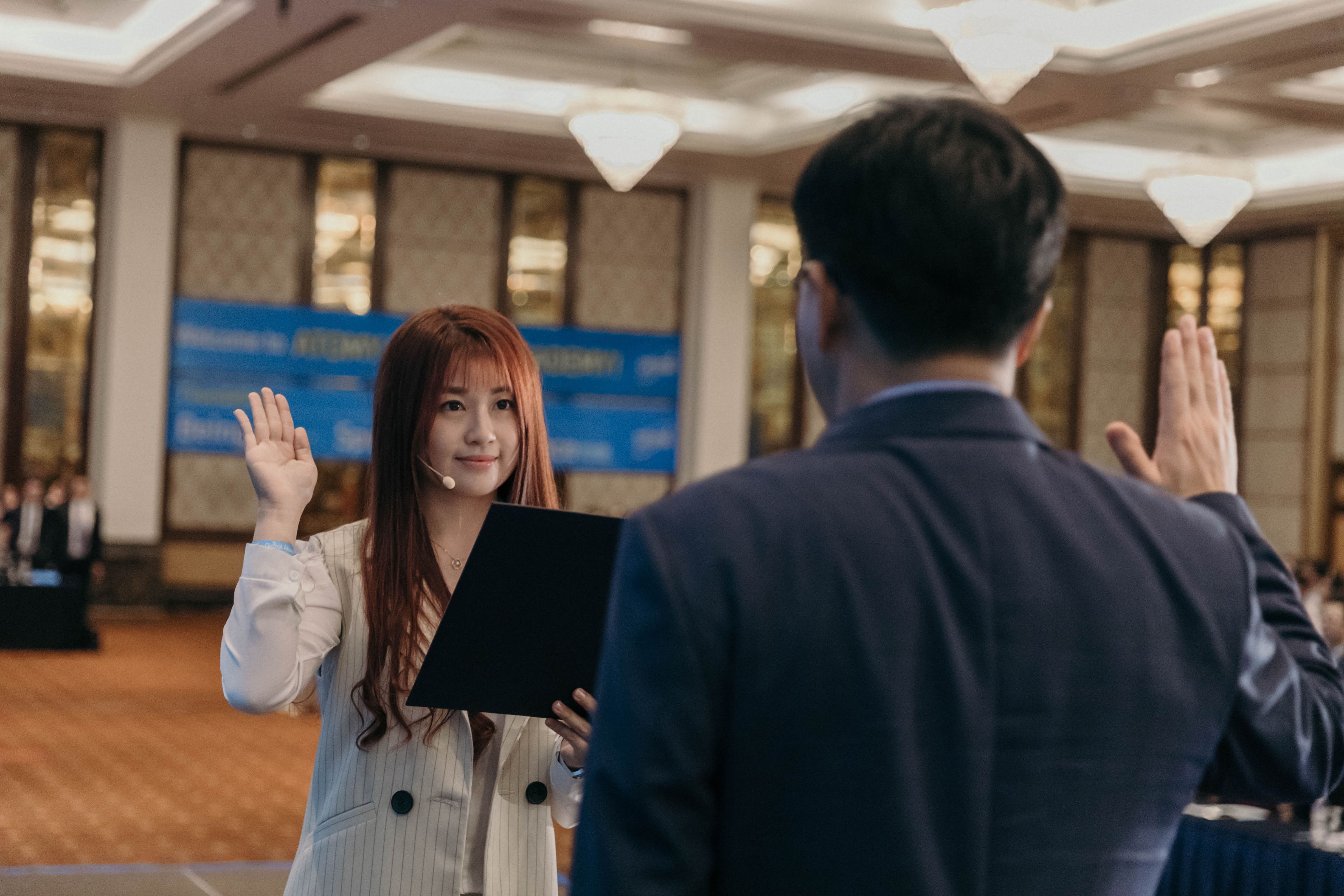 Reading of Oath by member's representative |
Pembacaan Akuan Sumpah oleh wakil ahli
| 会员代表宣誓
-
Jannice Liew DM 钻石大师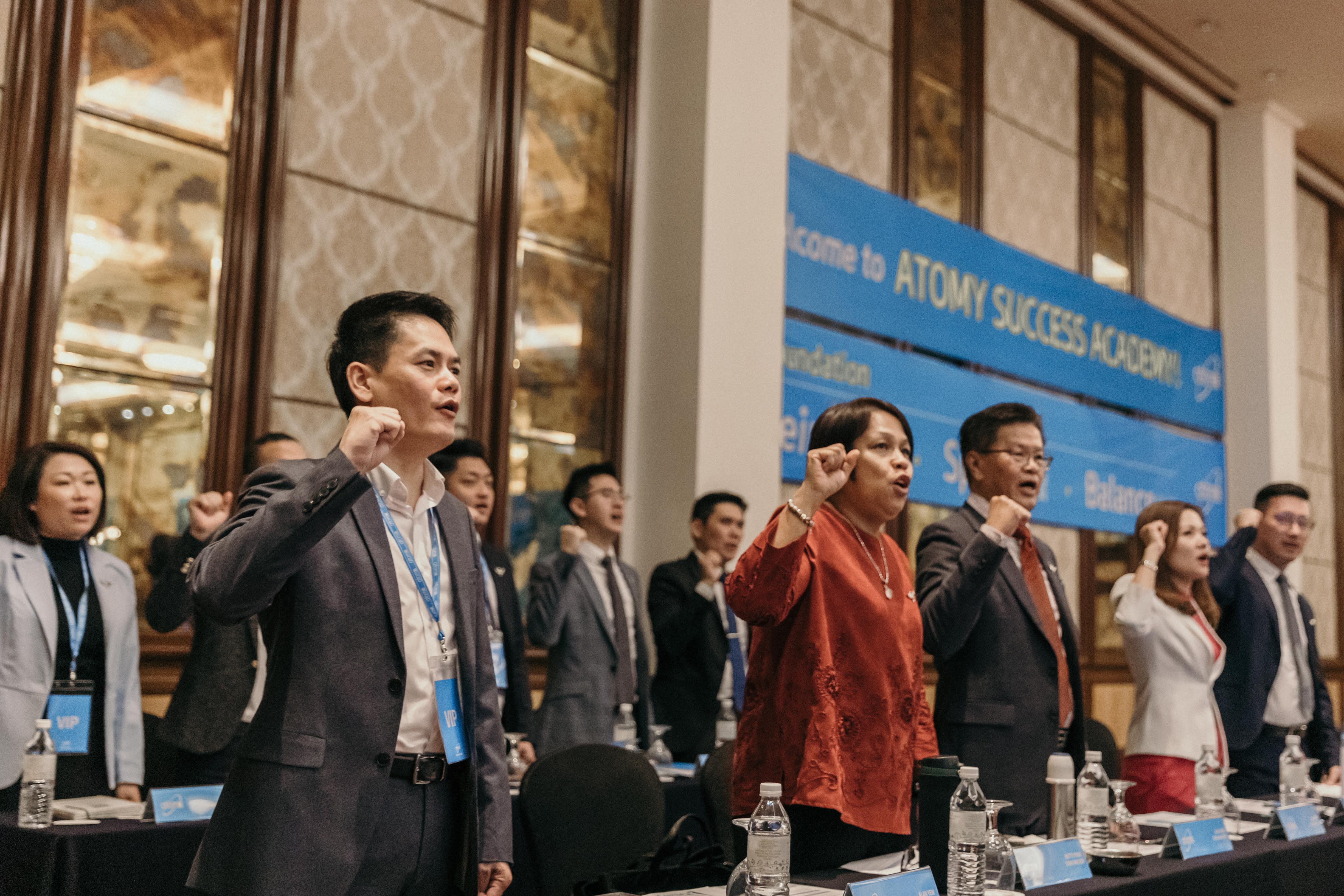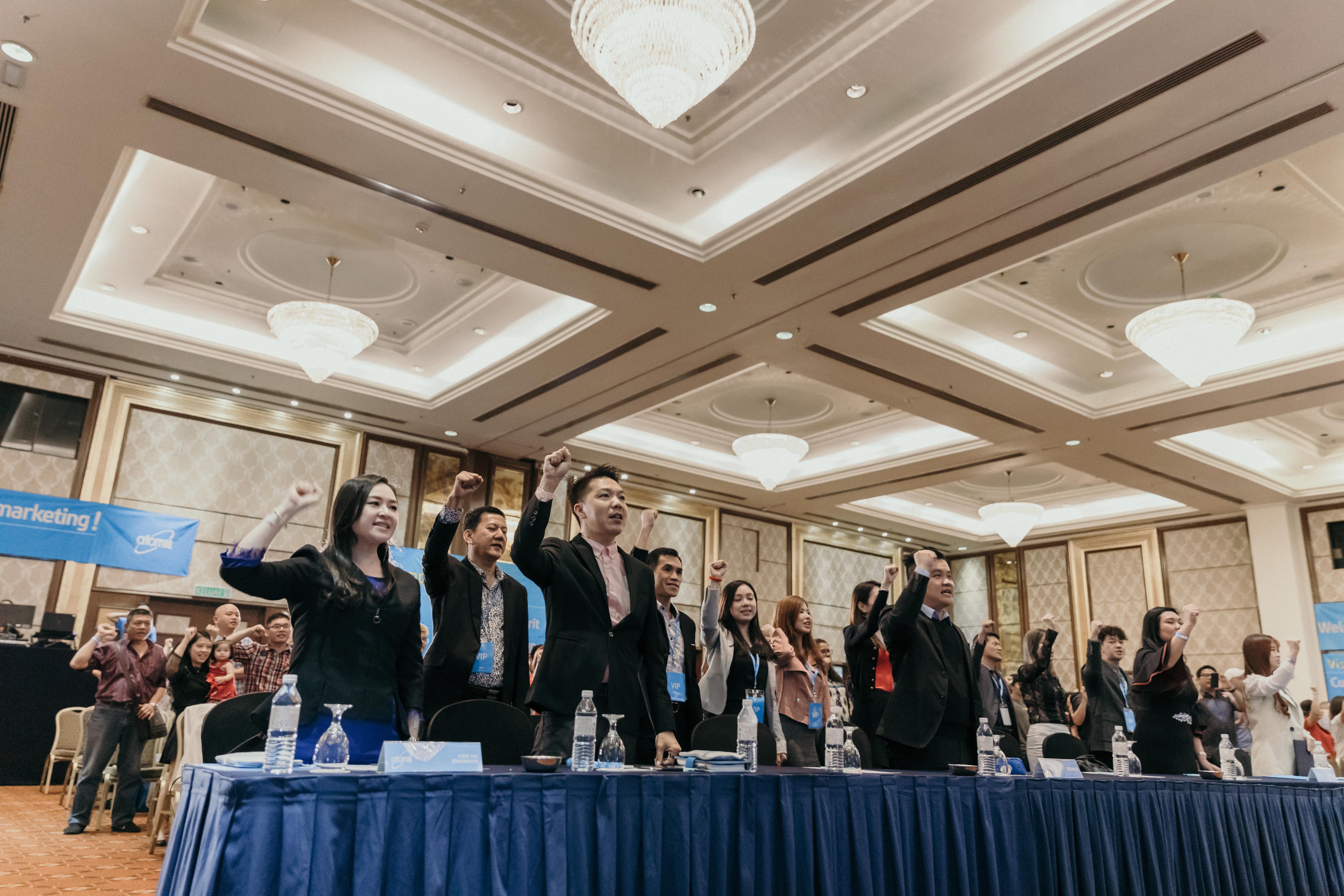 Reciting the Company's Motto to start our SA, Aja! Aja! Aja!
Menyahut Motto Syarikat
sebagai upacara pembukaan SA, Aja! Aja! Aja!
成功学院正式开始。大家精神奕奕的喊社训。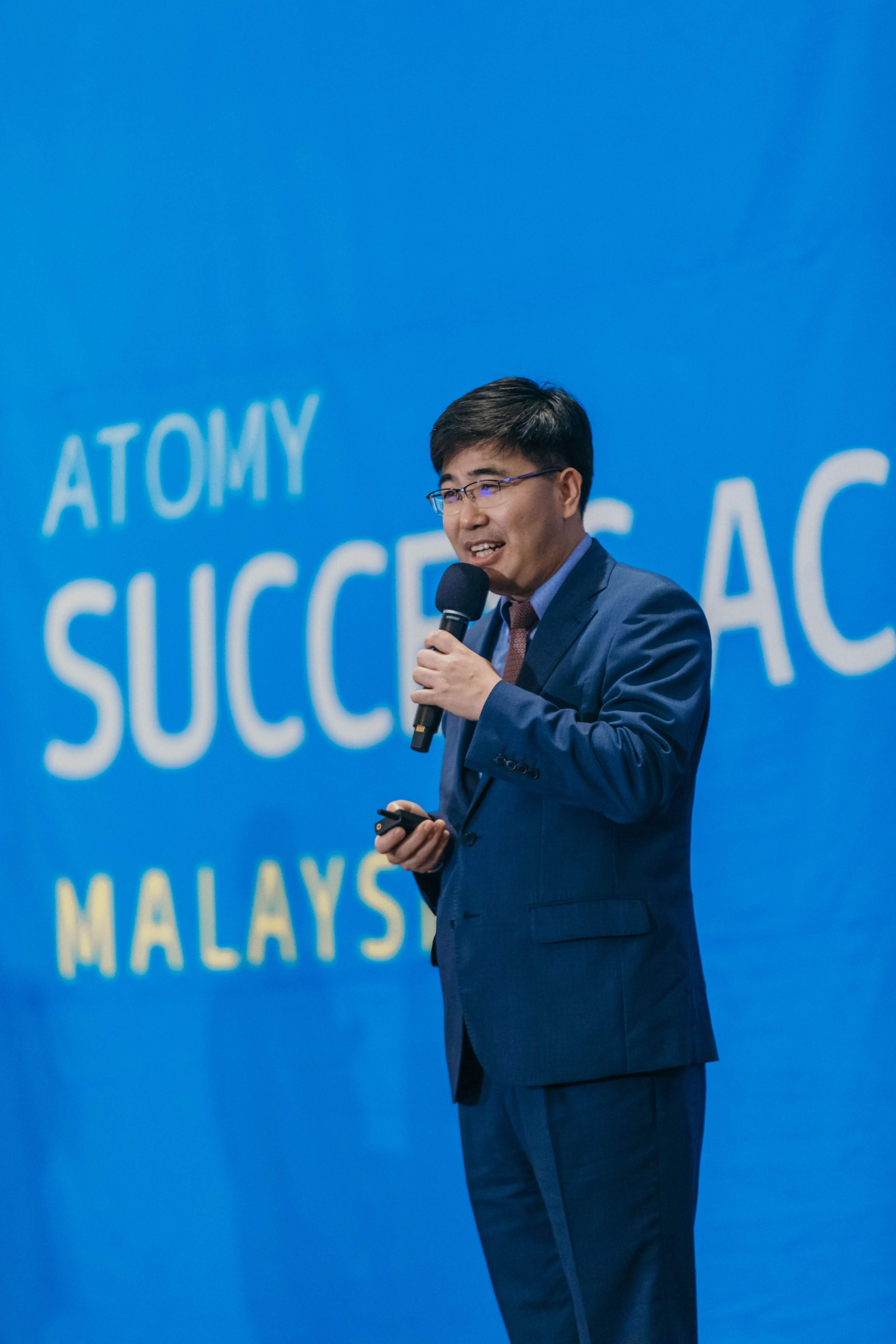 Greeting speech by Oversea Business Division Director |
Kata Alu-aluan daripada Pengarah
Bahagian Perniagaan Luar Negara Atomy Korea
| 来自韩国艾多美海外部常务的欢迎词 -
Mr. Alex Lee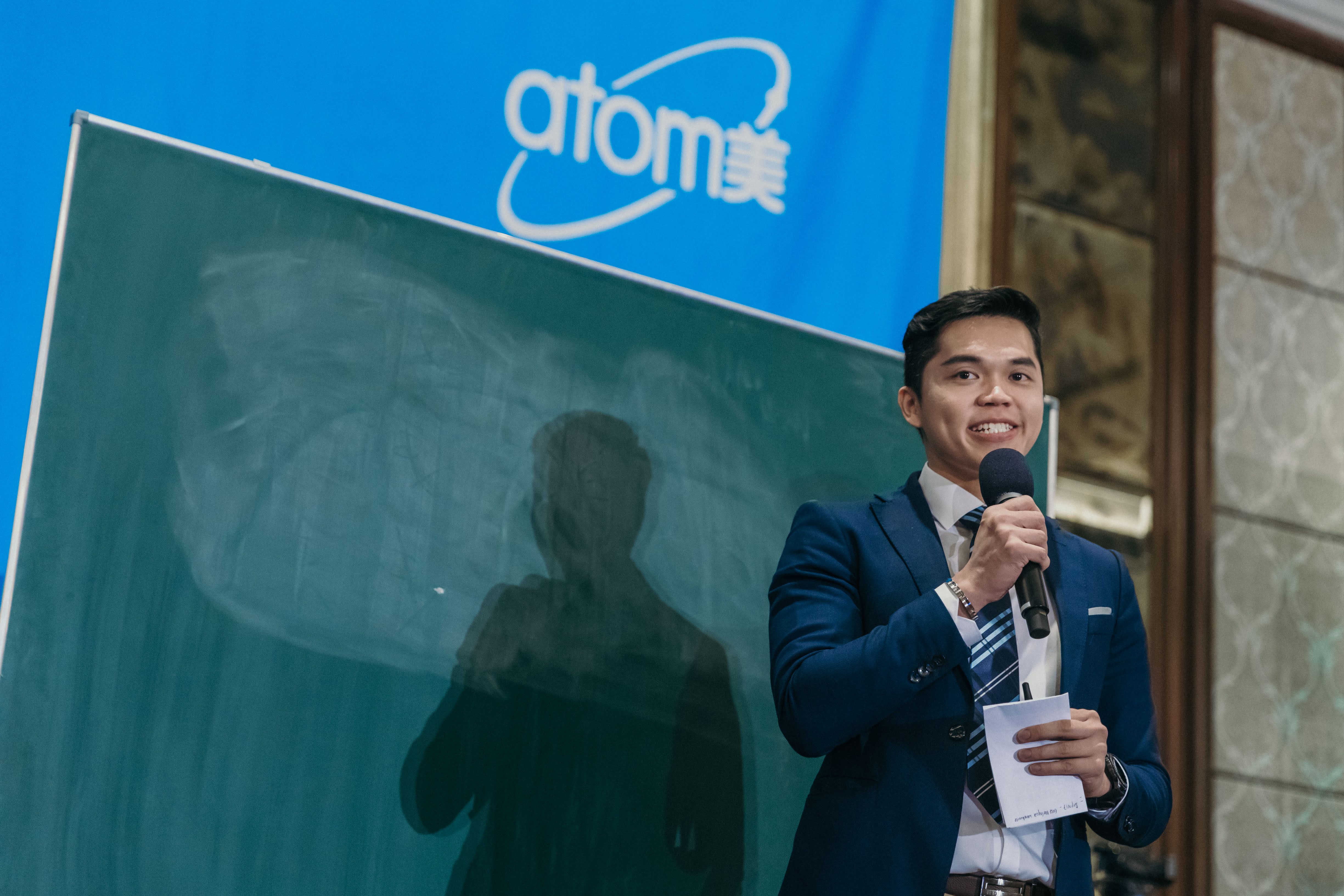 Global Atomy News by Marketing Manager |
Berita Global Atomy dari Pengurus Pemasaran
| 来自马来西亚艾多美行销部经理为我们更新全球艾多美动态 -
Terrance Loh

INTRODUCTION OF LOCAL LEADERS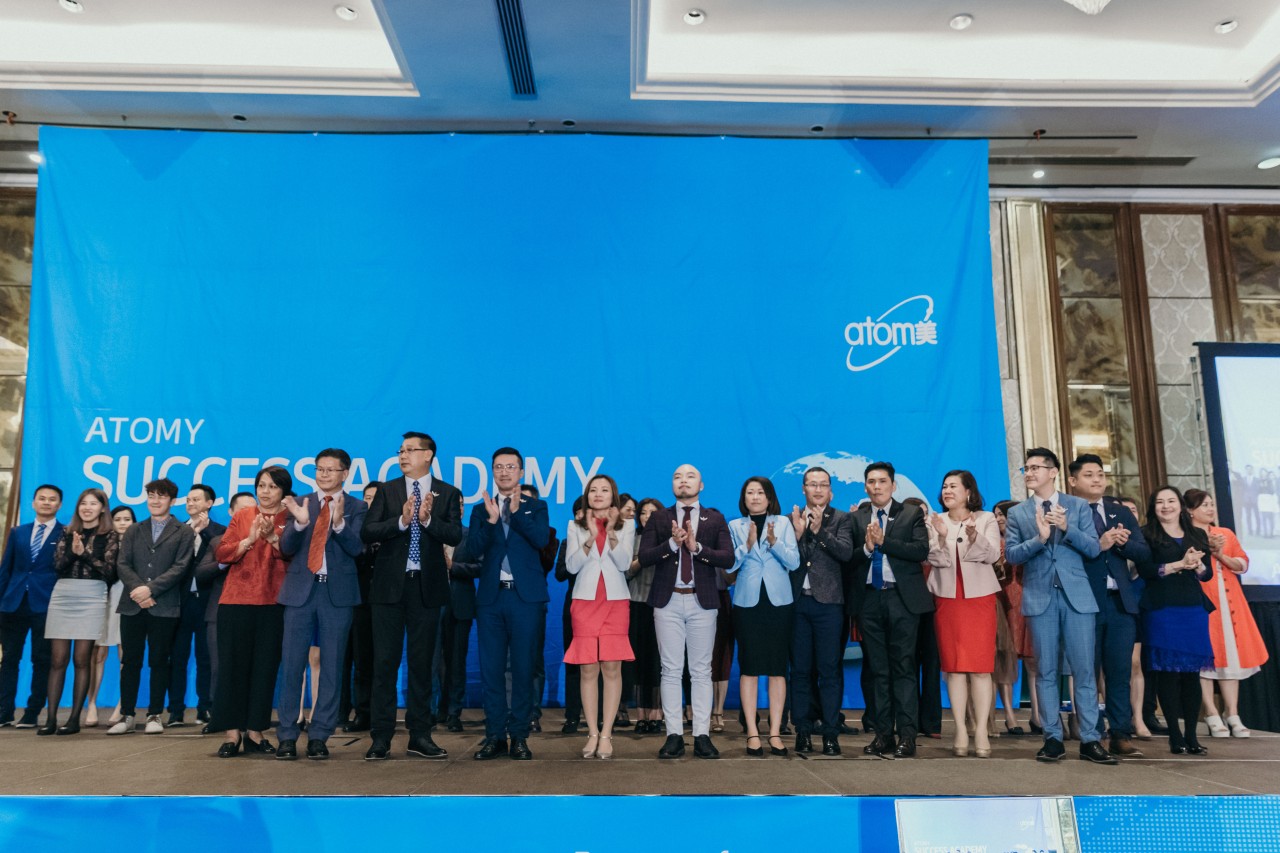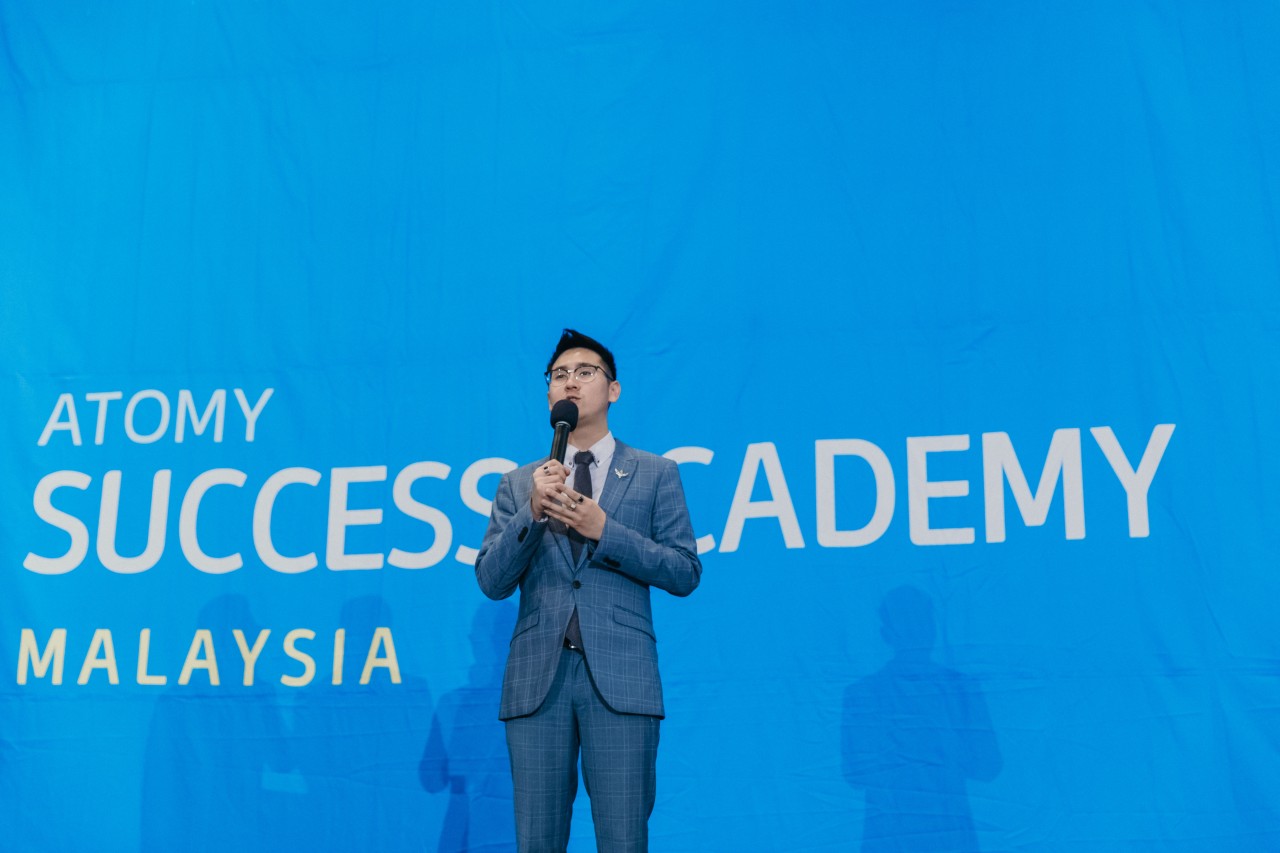 Greeting speech by |
Kata Alu-aluan daripada
| 来自本地领袖的欢迎词 -
Vincent Tan STM 星光大师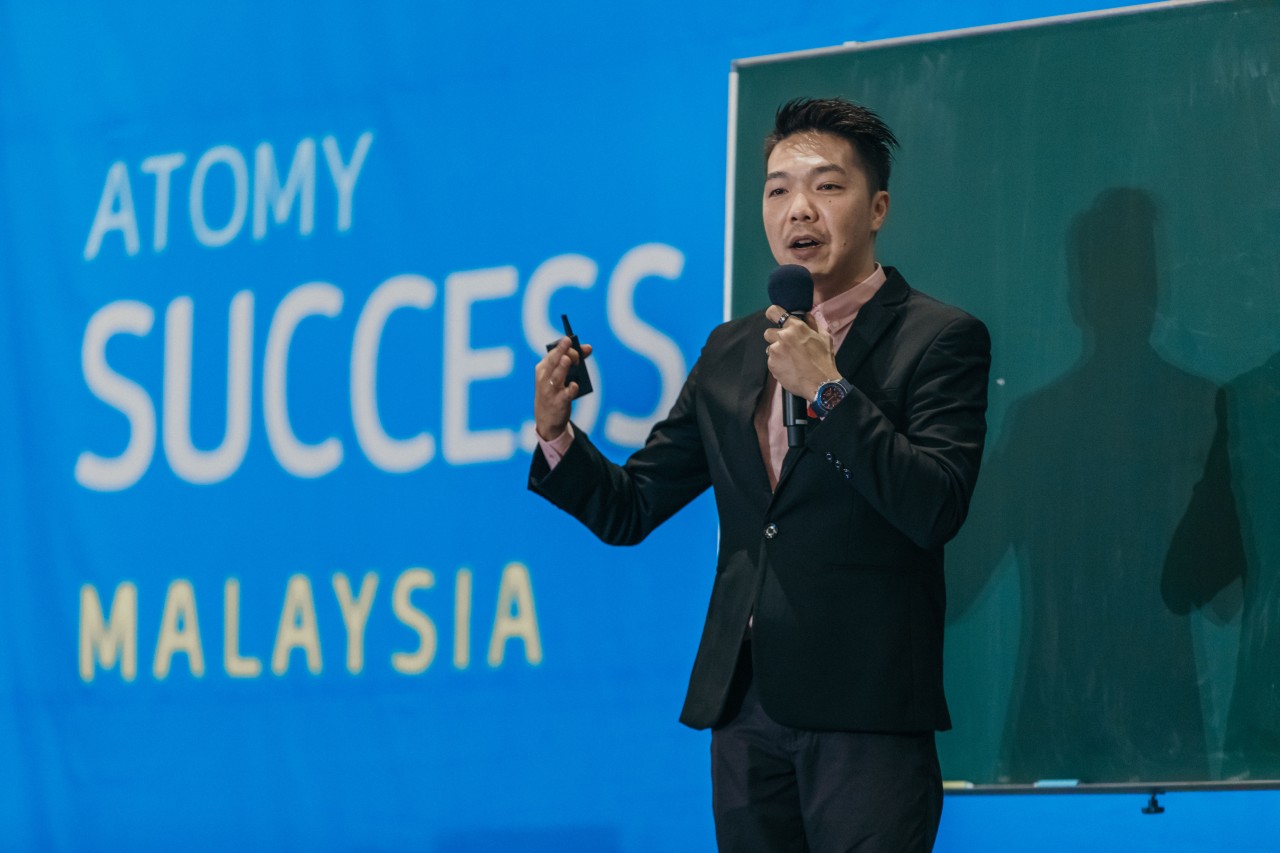 We are proud to have
Justin Ooi SRM
here in Malaysia Success Academy for the company
introduction session. He emphasized that it's important to find the right platform for future
expansion and ATOMY is the perfect platform for all of us.
Justin Ooi SRM menyatakan Atomy adalah platfom yang betul untuk berkembang luas.
Beliau menyatakan bahawa ia sangat penting untuk mencari platform yang sesuai untuk
perkembangan bisnes dan Atomy merupakan platform yang paling sesuai untuk semua.
Justin Ooi SRM 玫瑰大师
强调寻找正确的平台很重要,而艾多美是正确的平台可发扬光大。
PRODUCT INTRODUCTION | PENGENALAN PRODUK | 产品解说
-
Suumey Heah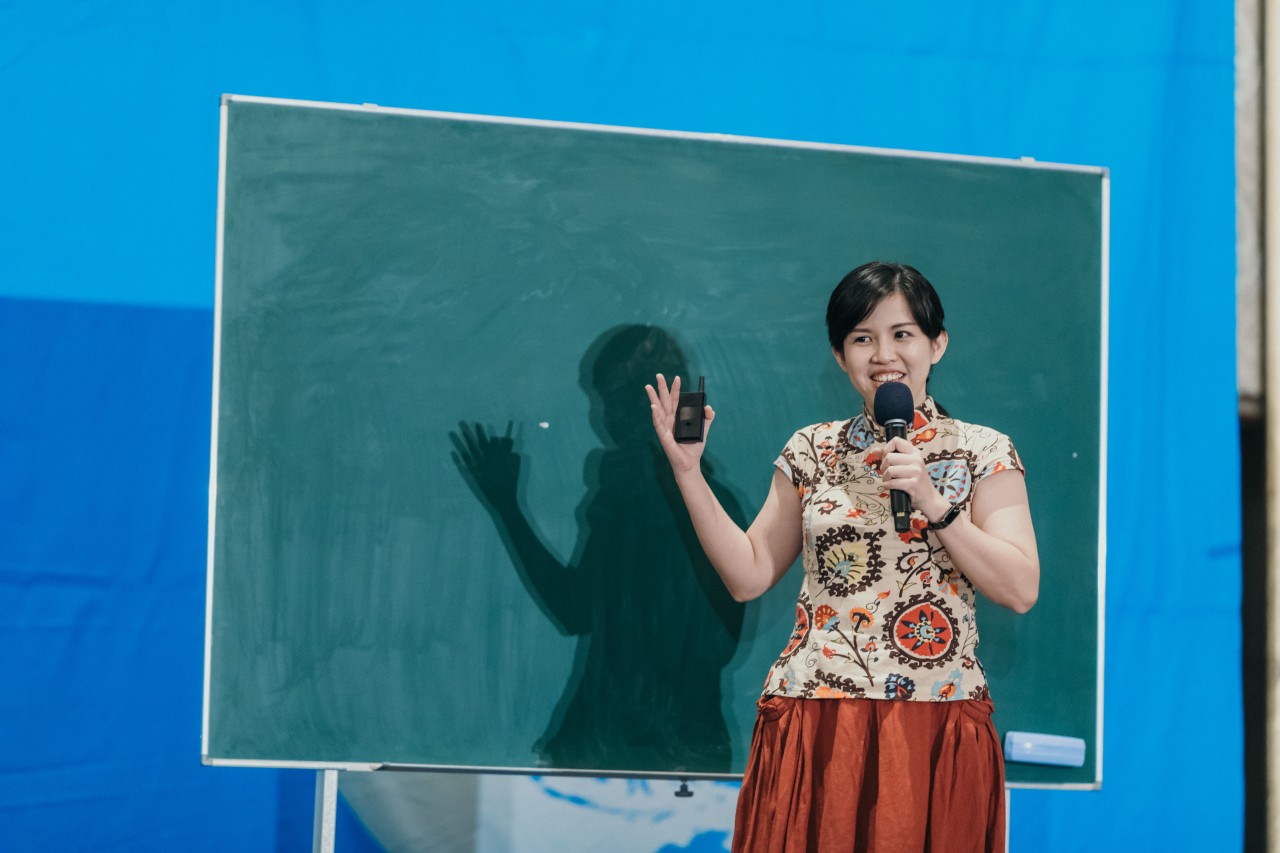 Member Suumey Heah
gave us an interesting explanation of our recently launched Atomy
products, Hemohim & Pomegranate Mixed Fruit Jelly.
Ahli Suumey Heah menyampaikan ciri-ciri terbaik produk Atomy seperti Hemohim dan
Pomegranate Mixed Fruit Jelly.
Suumey Heah会员
以创意却精简的方式分享了艾多美的蜂蜜饮和石榴美人果冻。
Performance - Live band performance Irena & Ammi and Valentine Gift Giveaways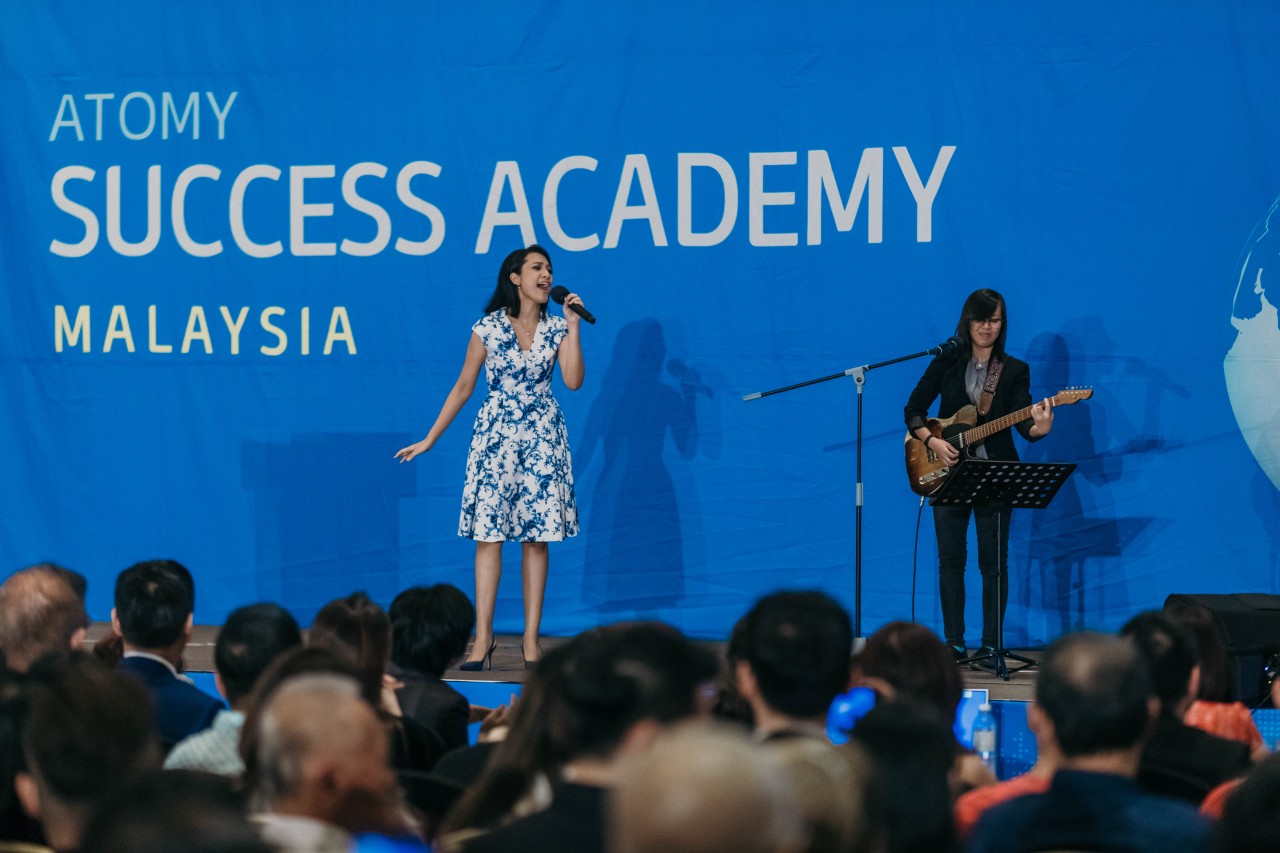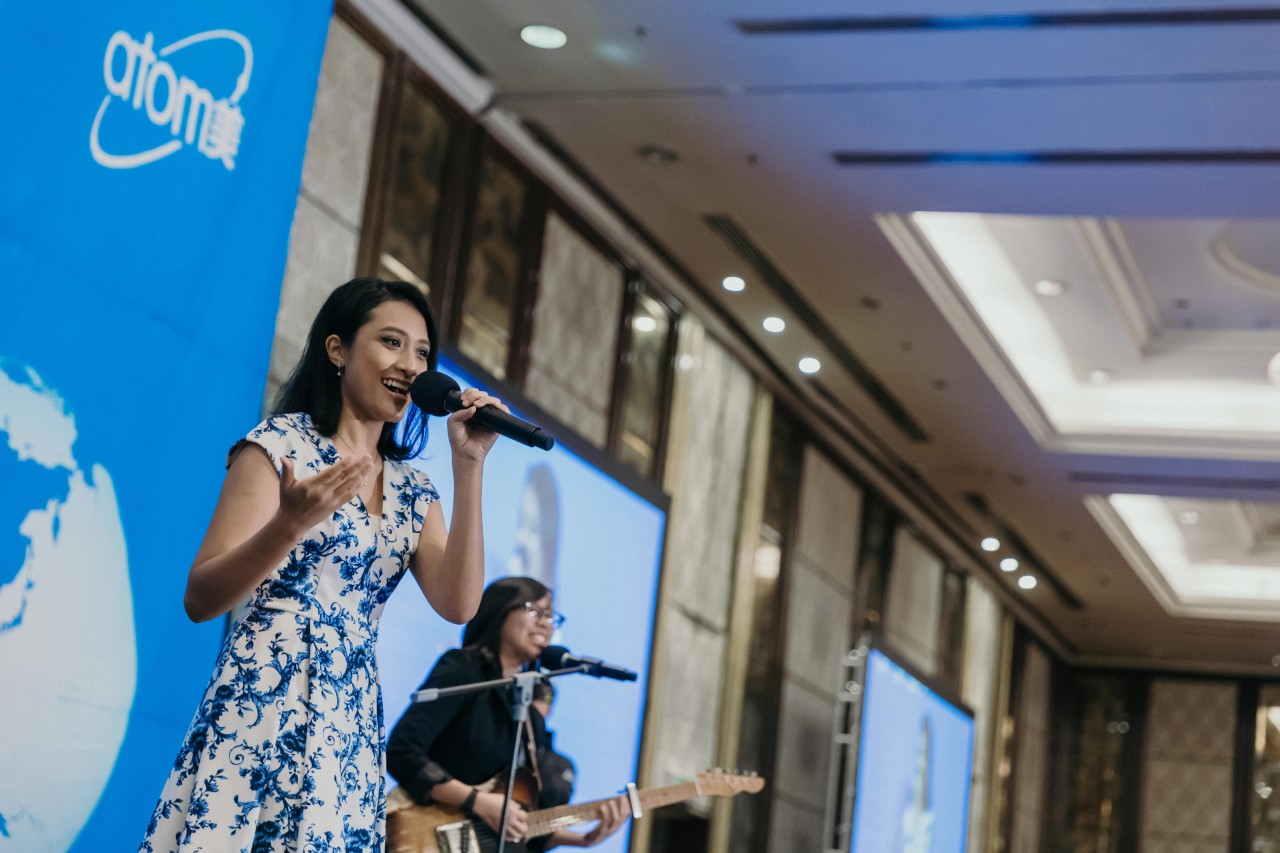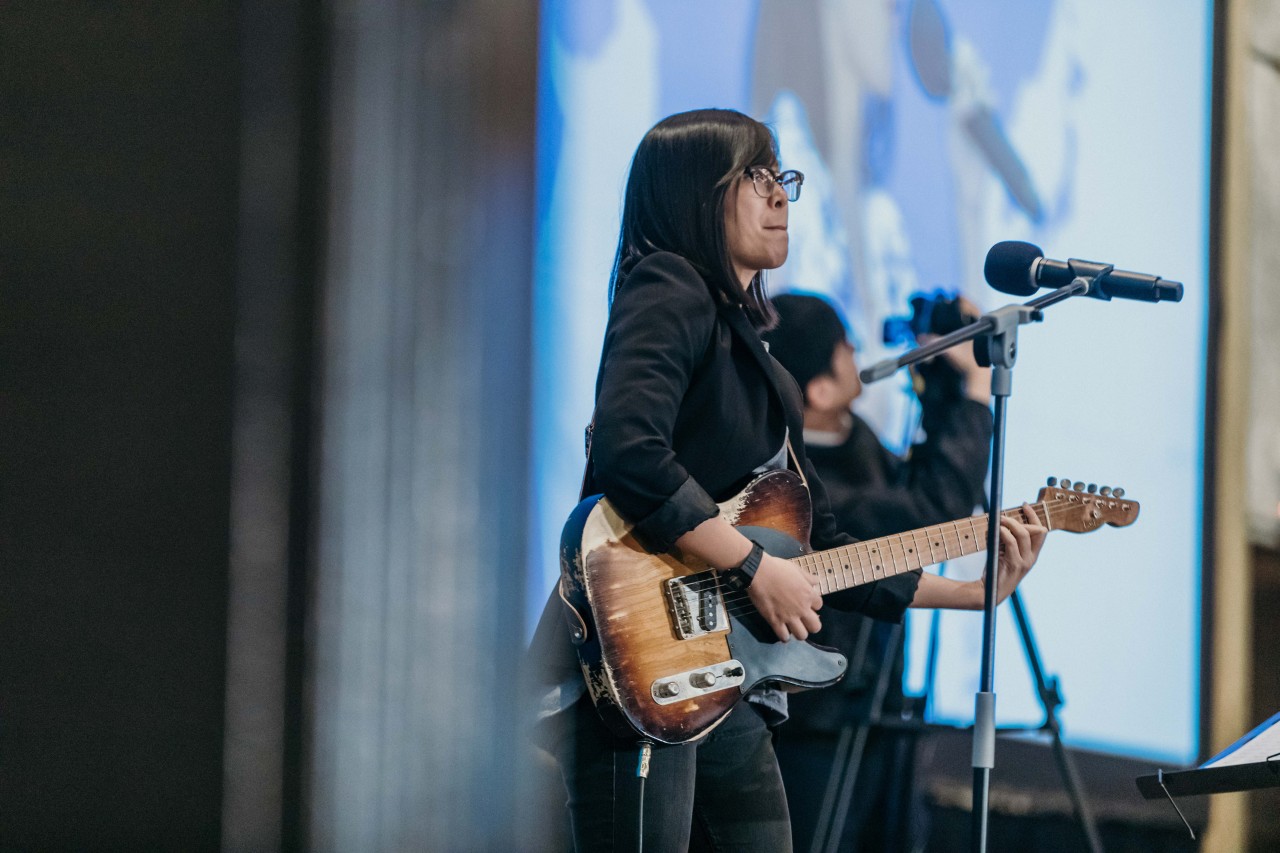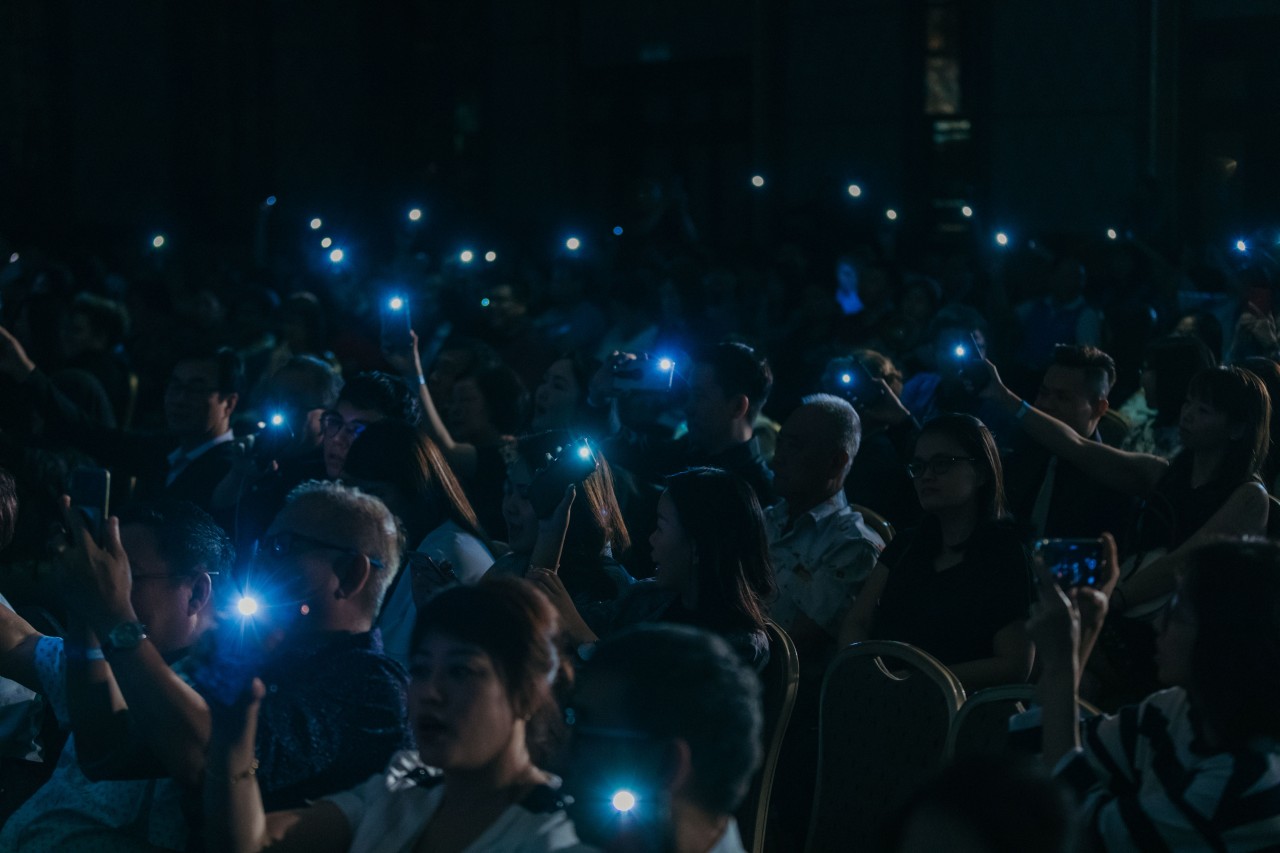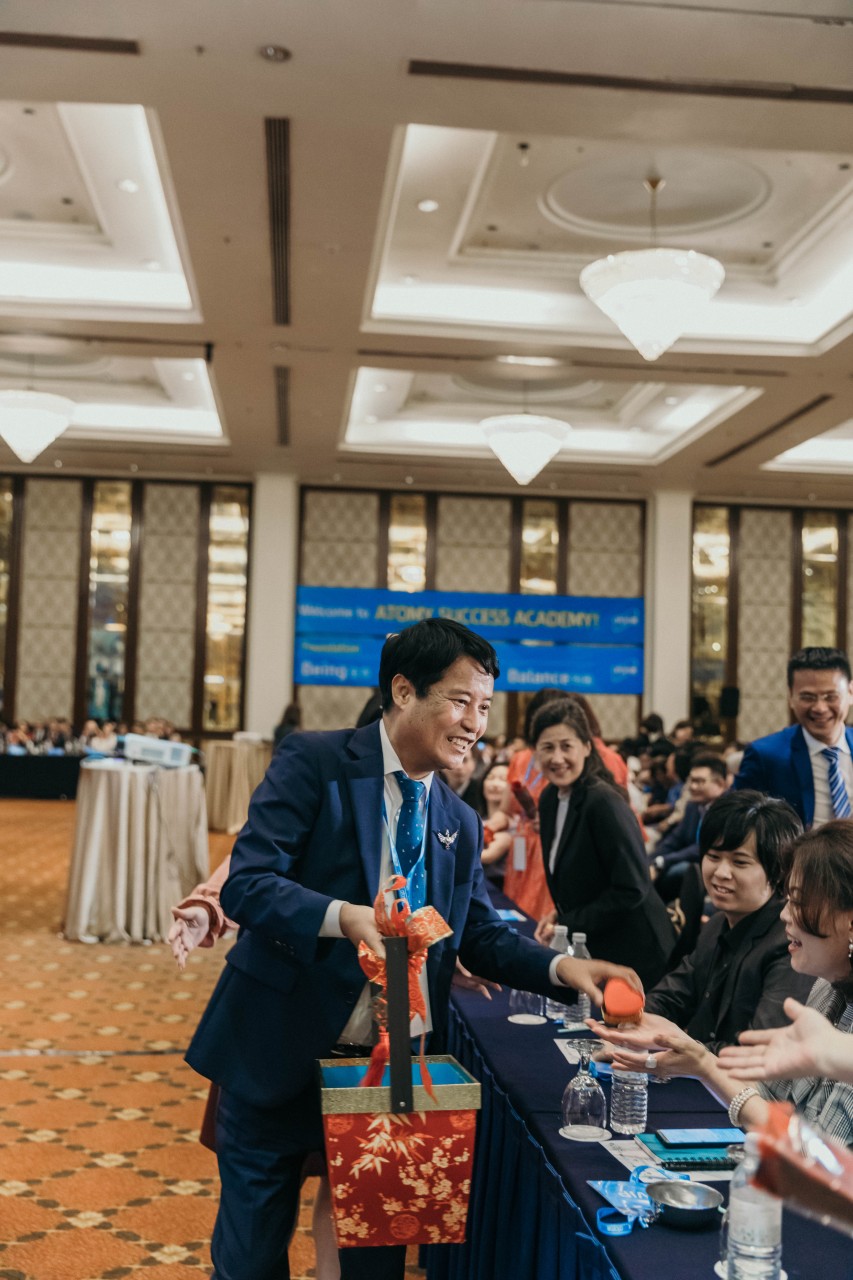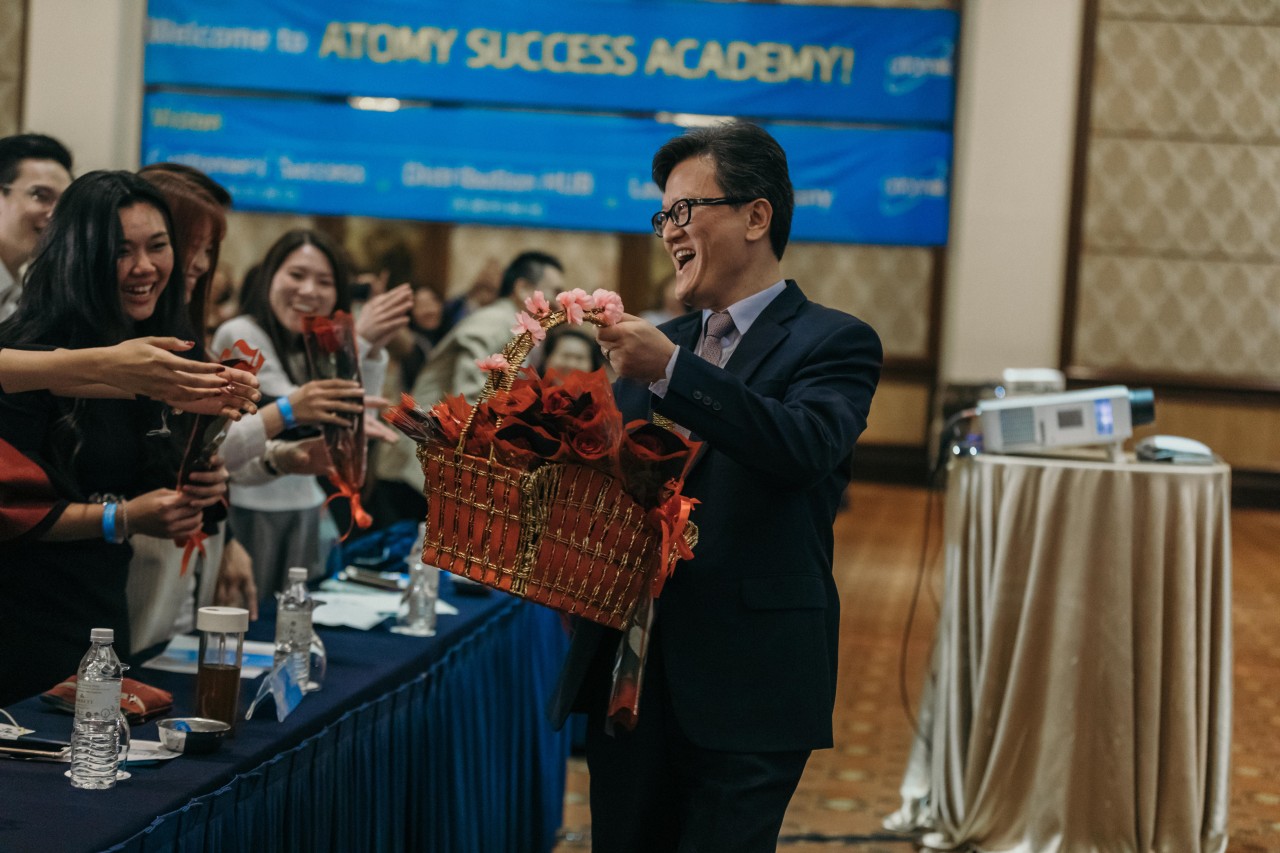 MASTERSHIP PROMOTIONS
KENAIKAN PANGKAT MASTERSHIP
晋升颁奖典礼 (January 2019)
SALES MASTER PROMOTION 销售大师晋级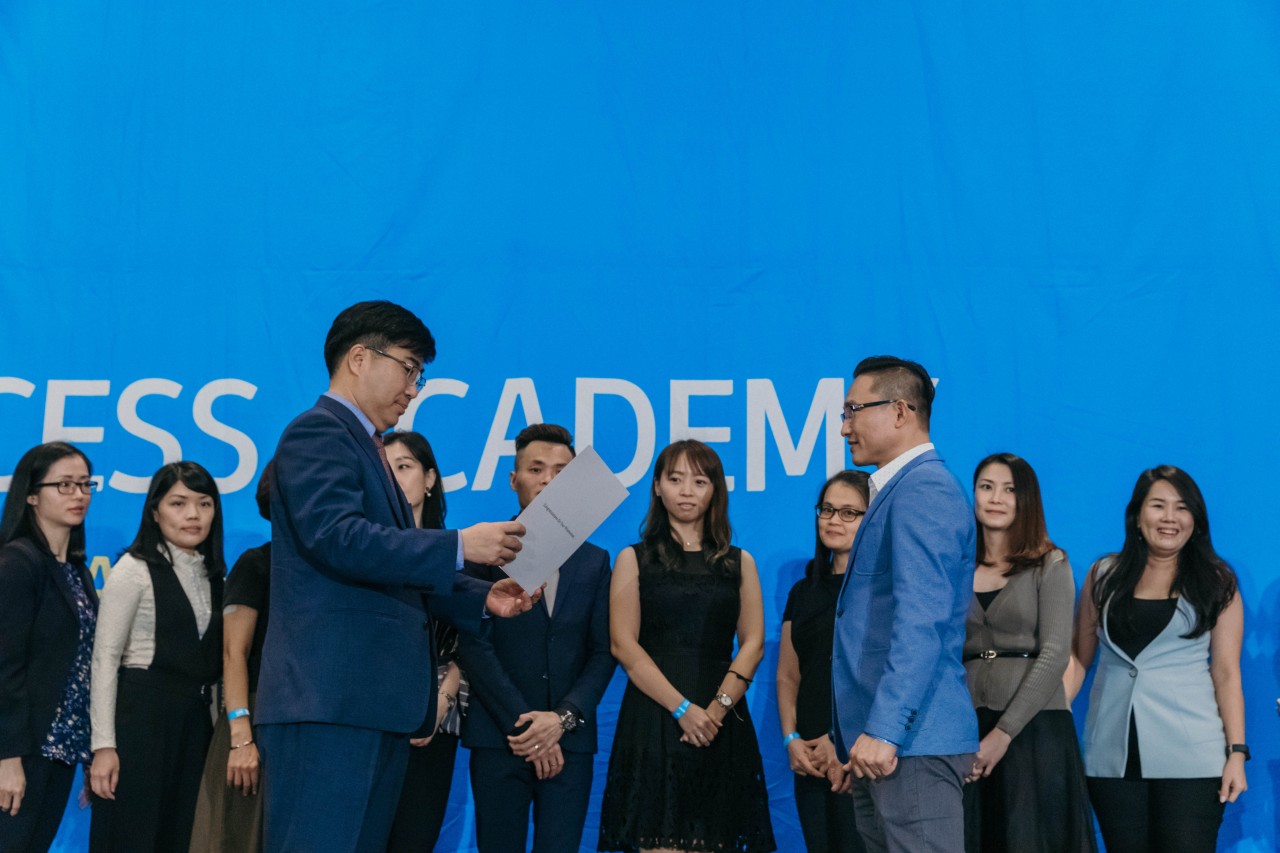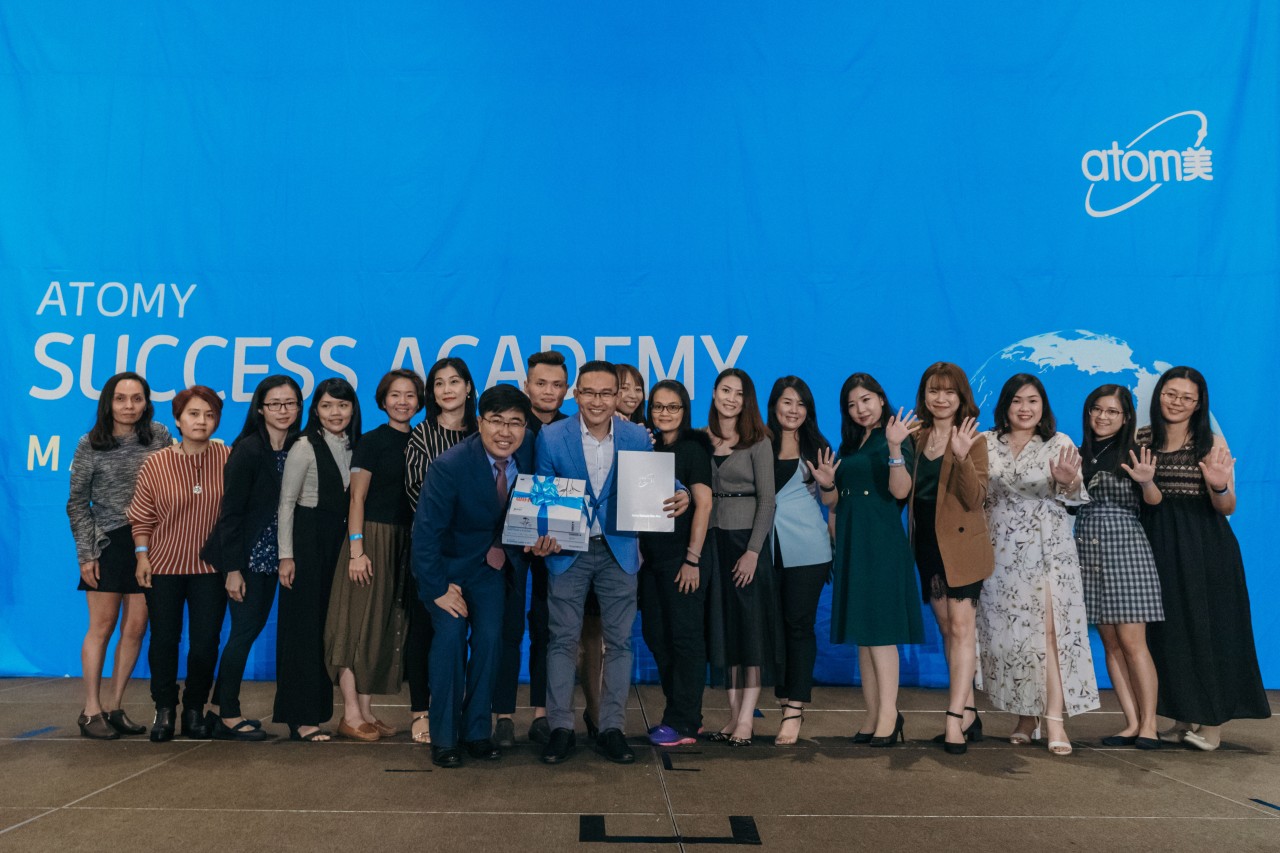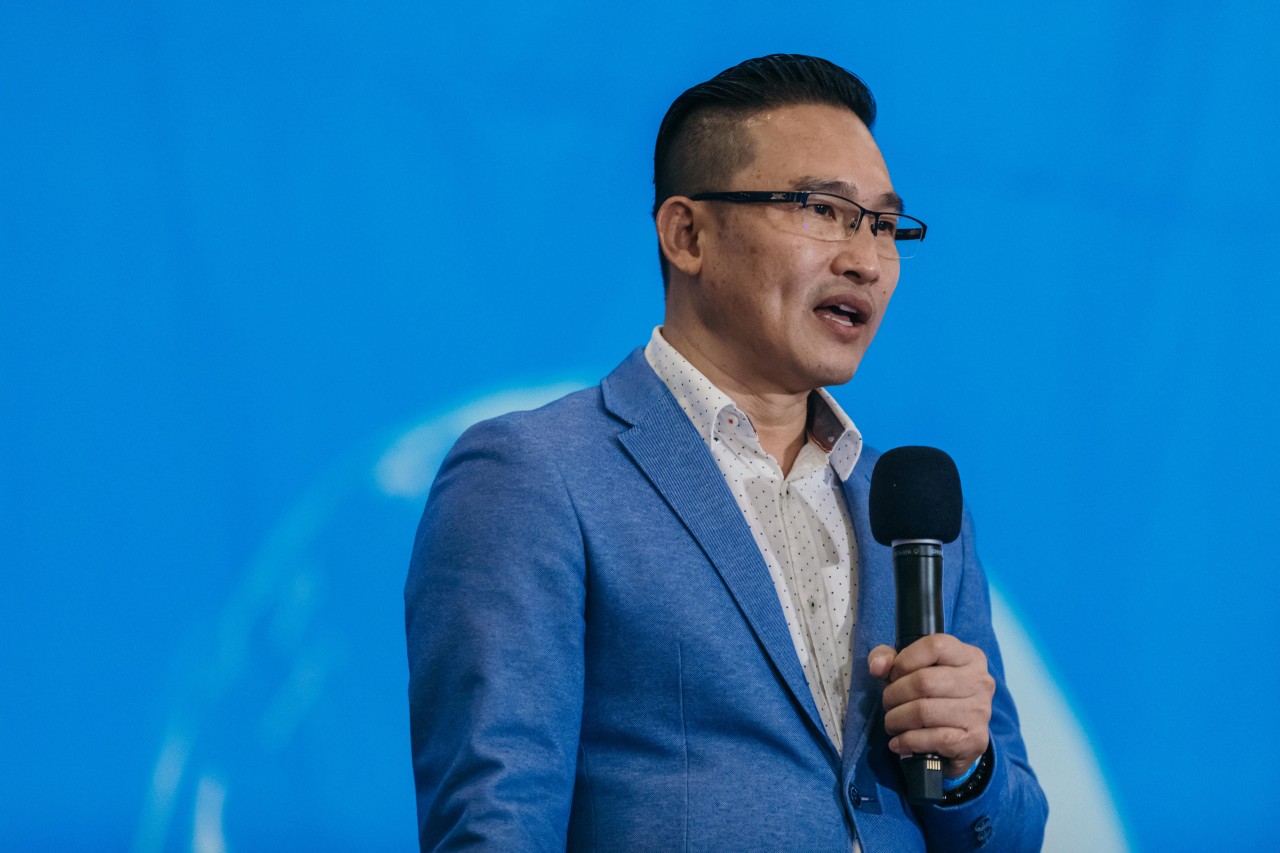 Speech by representatives of SM |
Ucapan oleh wakil SM
| 销售大师代表的感谢辞 -
Ng Tiam Pau SM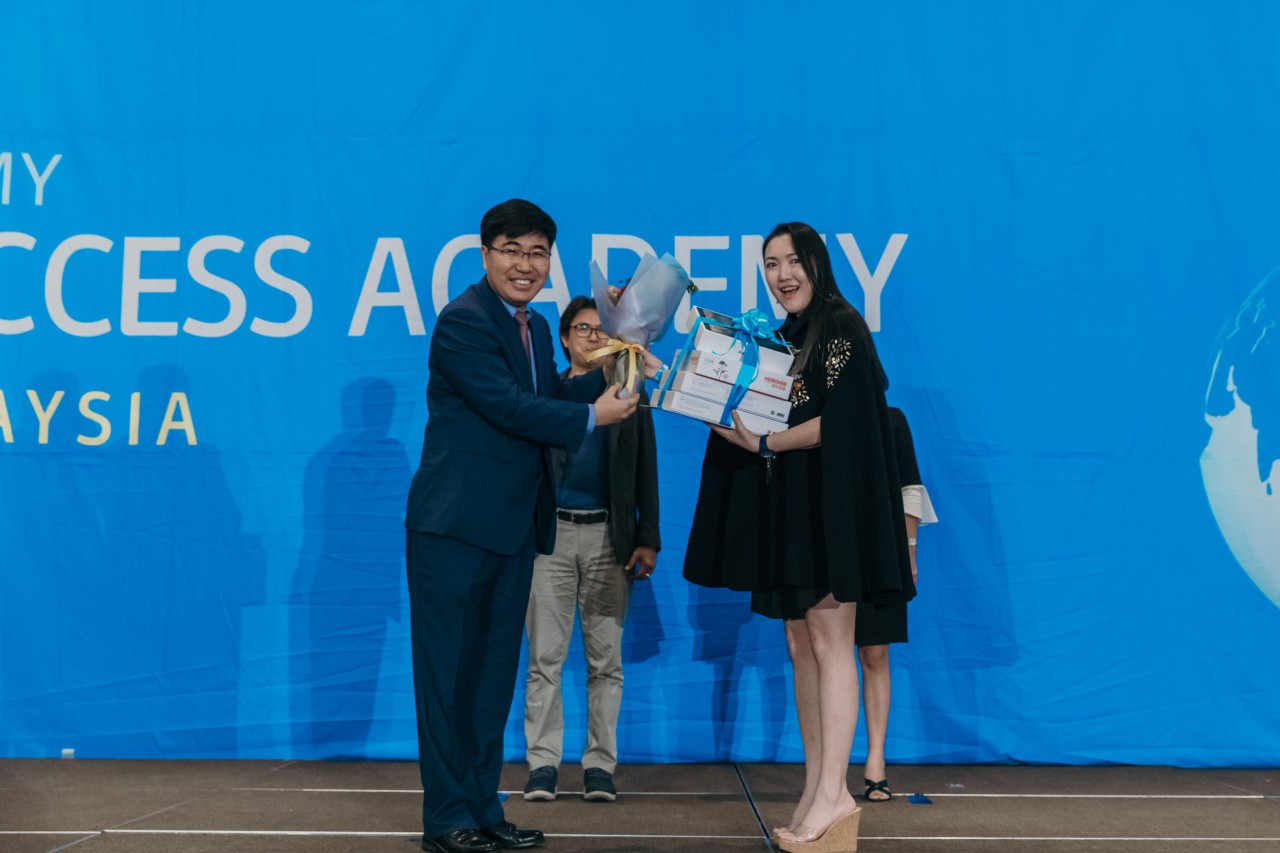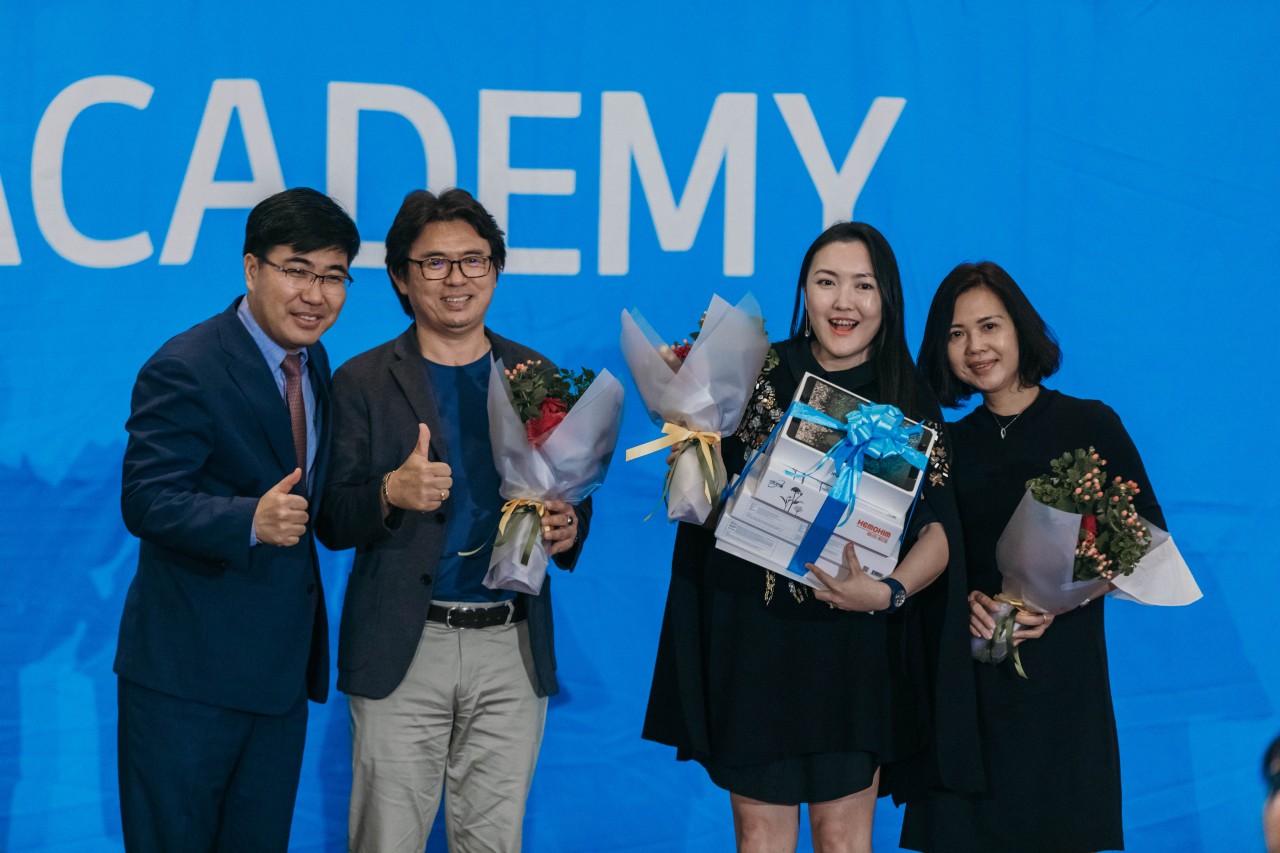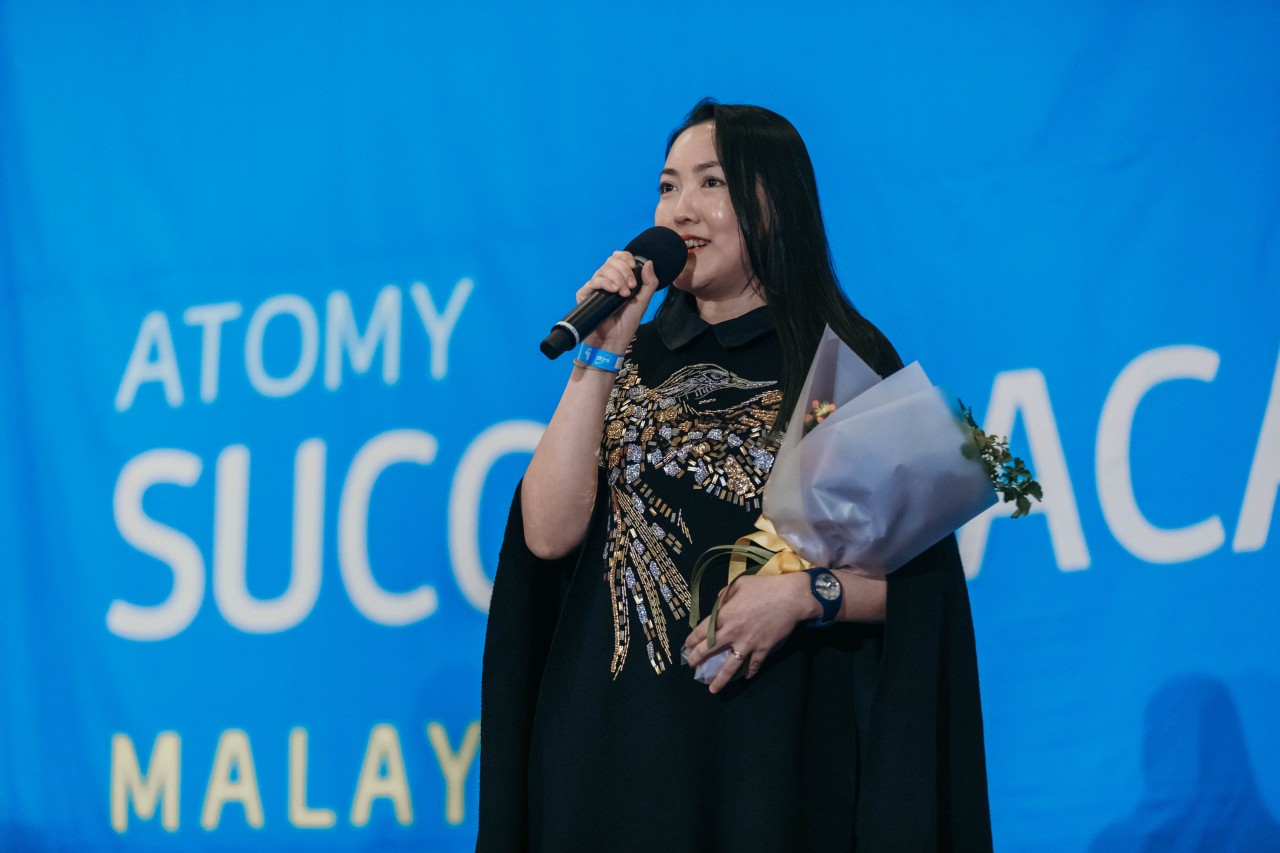 Speech by representatives DM |
Ucapan oleh wakil DM
| 钻石大师代表的感辞 -
Tee Mei Ping DM
LEADERS CLUB PIN AWARD CEREMONY 领袖俱乐部徽章颁奖典礼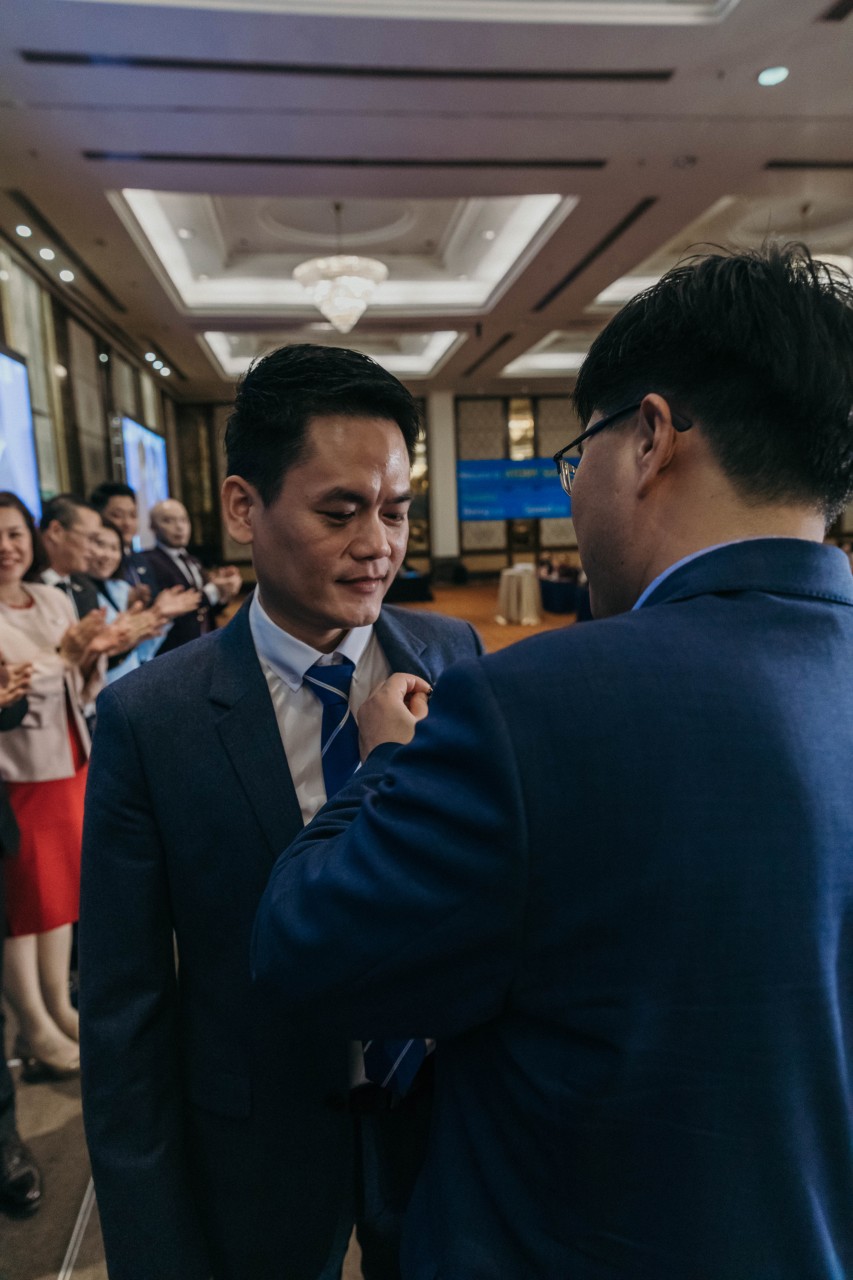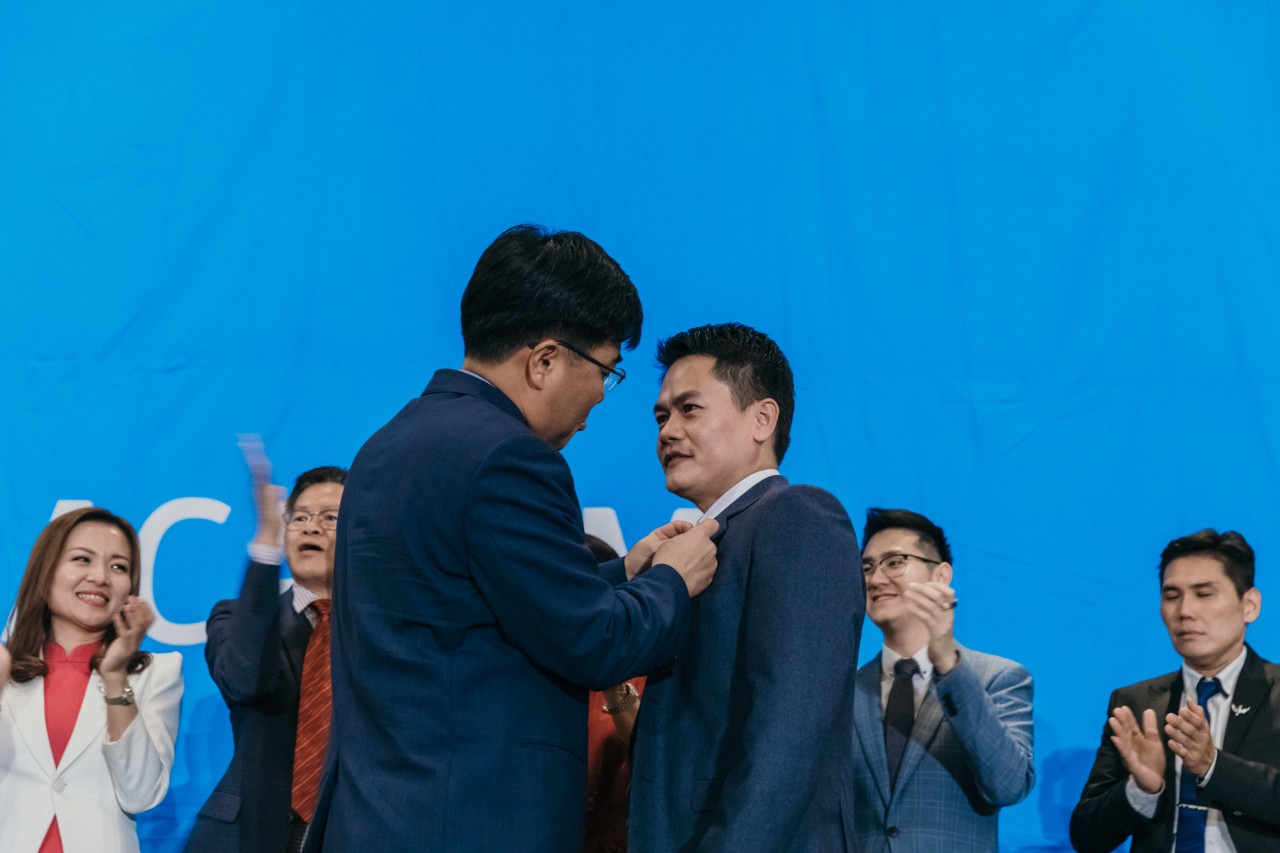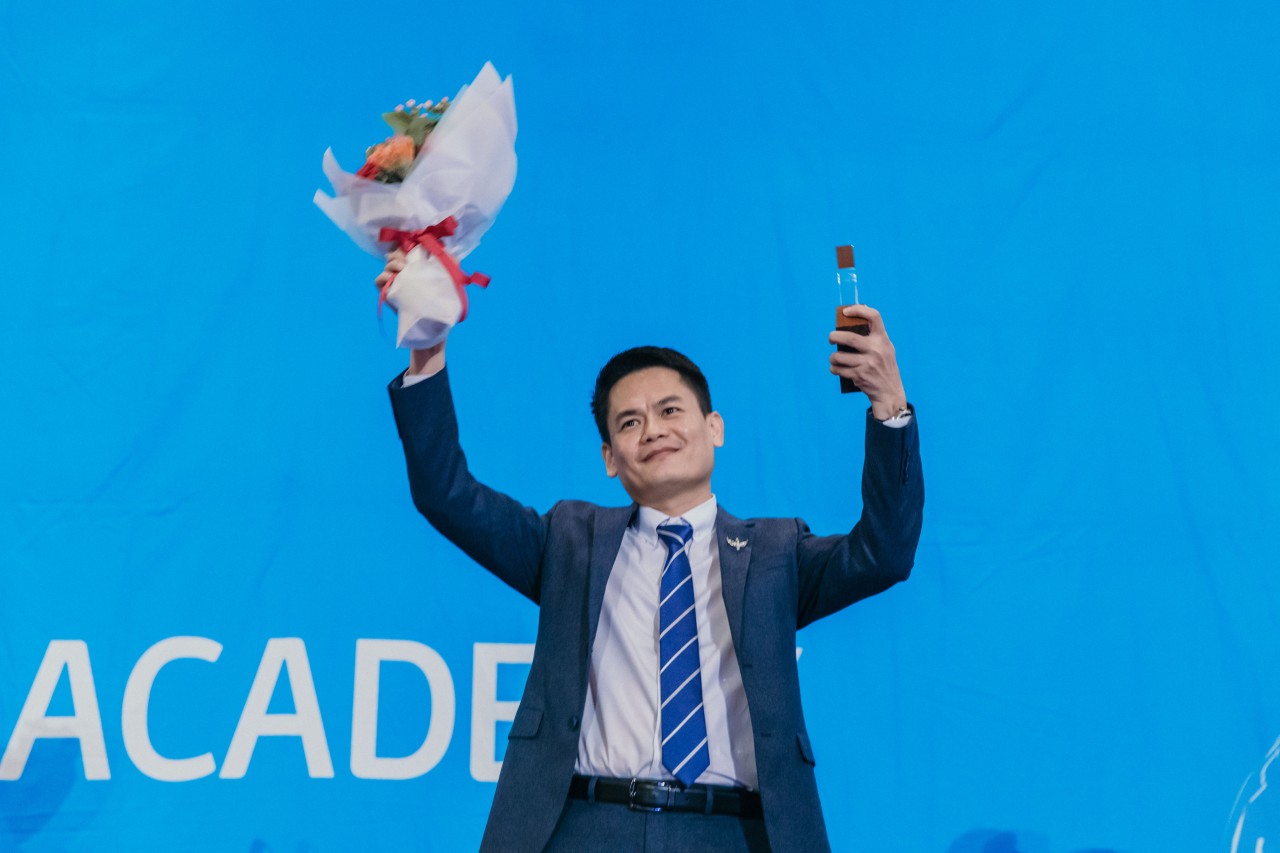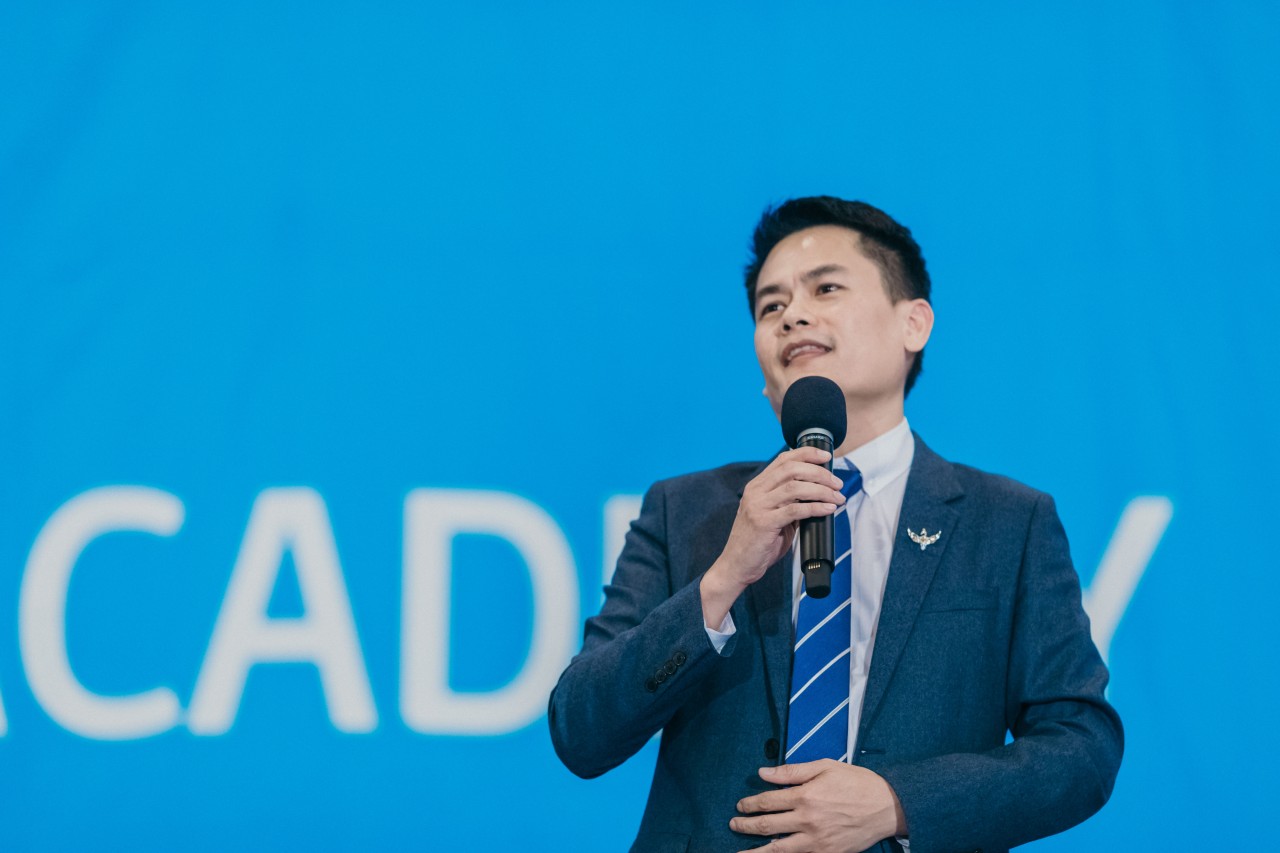 Speech by |
Ucapan oleh
|
Alan Yew SRM玫瑰大师
感辞
Role Model Life Scenario Writing |
Contoh Penulisan Life Scenario
| 领袖教导和灌输编写人生规划的重要性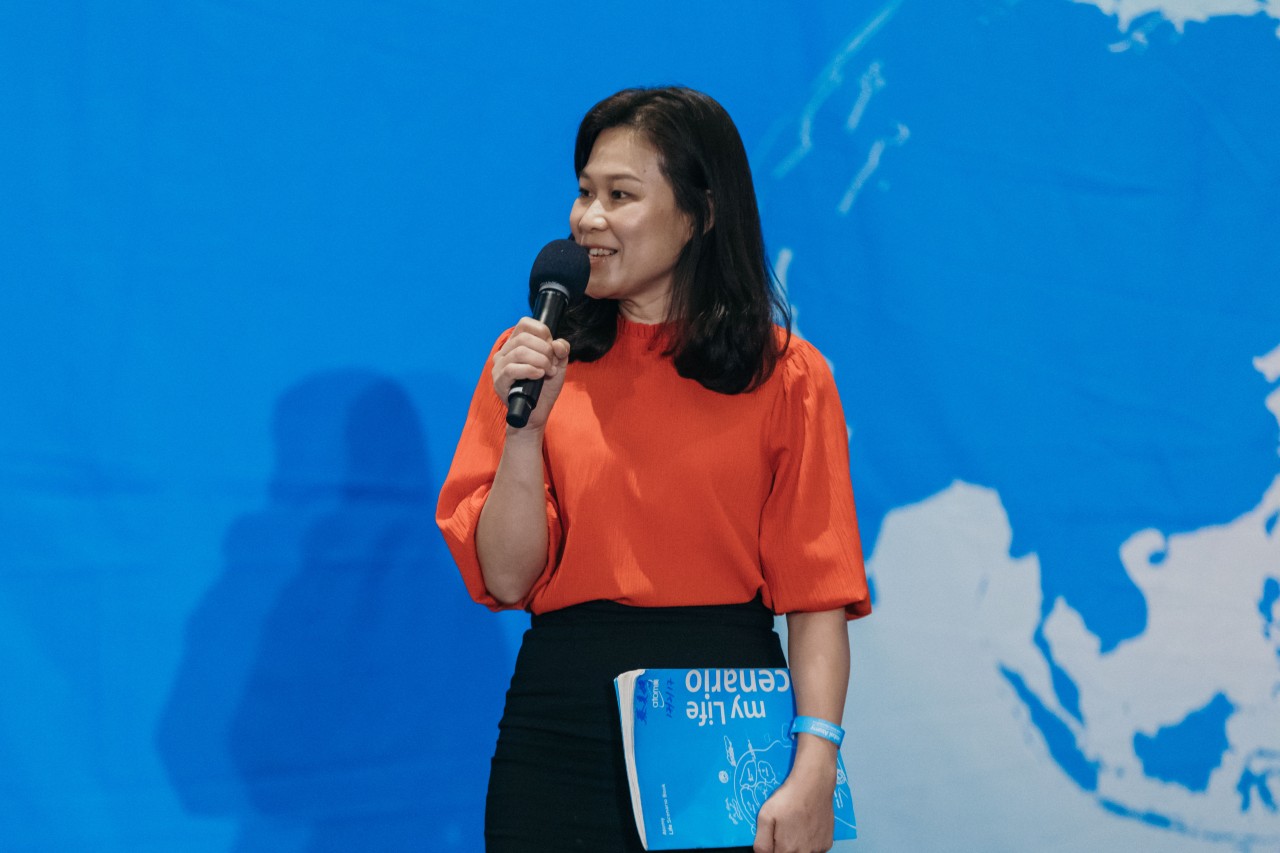 Mey Ting DM
sharing her thoughts and experience in Life Scenario. |
Mey Ting DM berkongsi pendapat dan pengalaman dalam sesi Life Scenario.
|
Mey ting DM 钻石大师
分享她过去如何记录自己的梦想和达成。
Life Scenario Private Sessions Among members and Groups |
Sesi menulis 'Life Scenario'
(Impian dan cita-cita) dikalangan ahli-ahli dan kumpulan
| 会员们认真的编写他们未来的生涯规划和梦想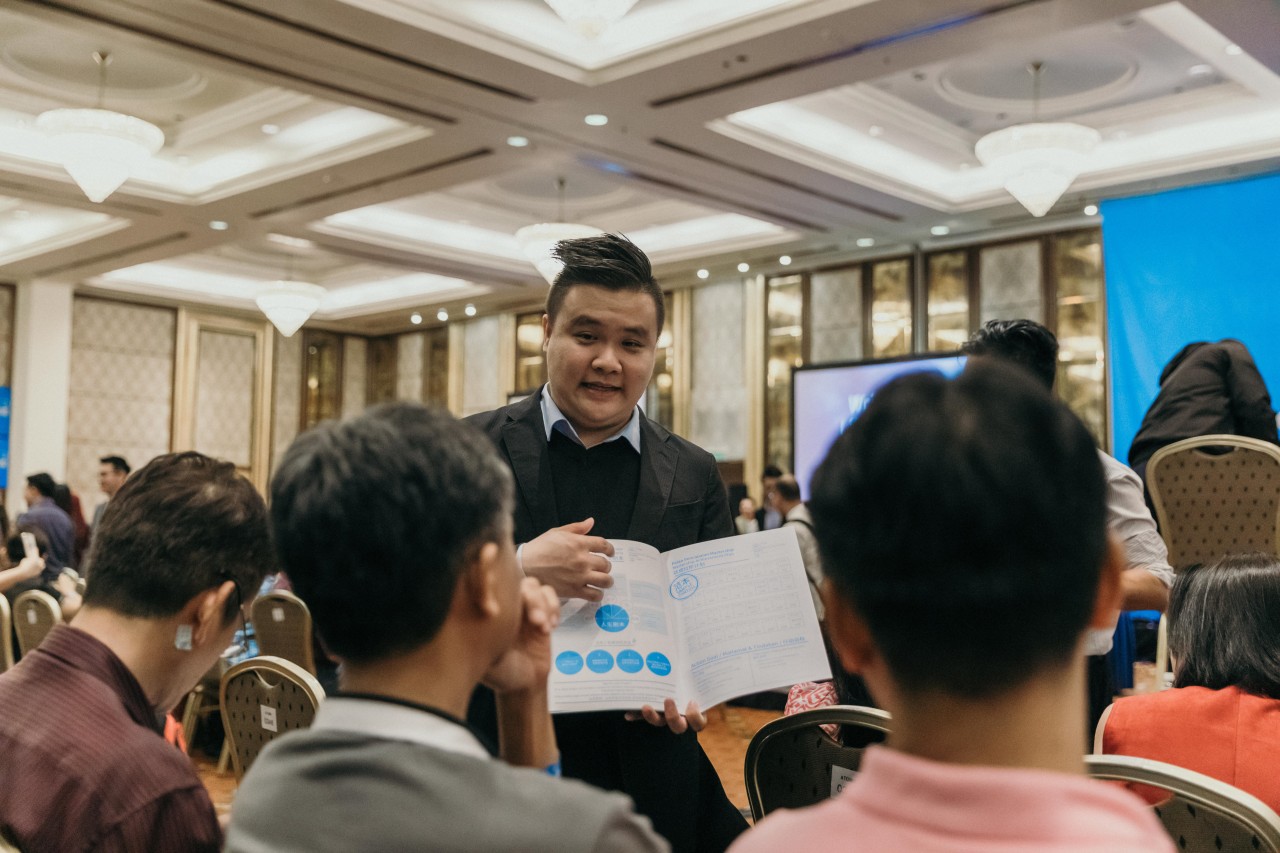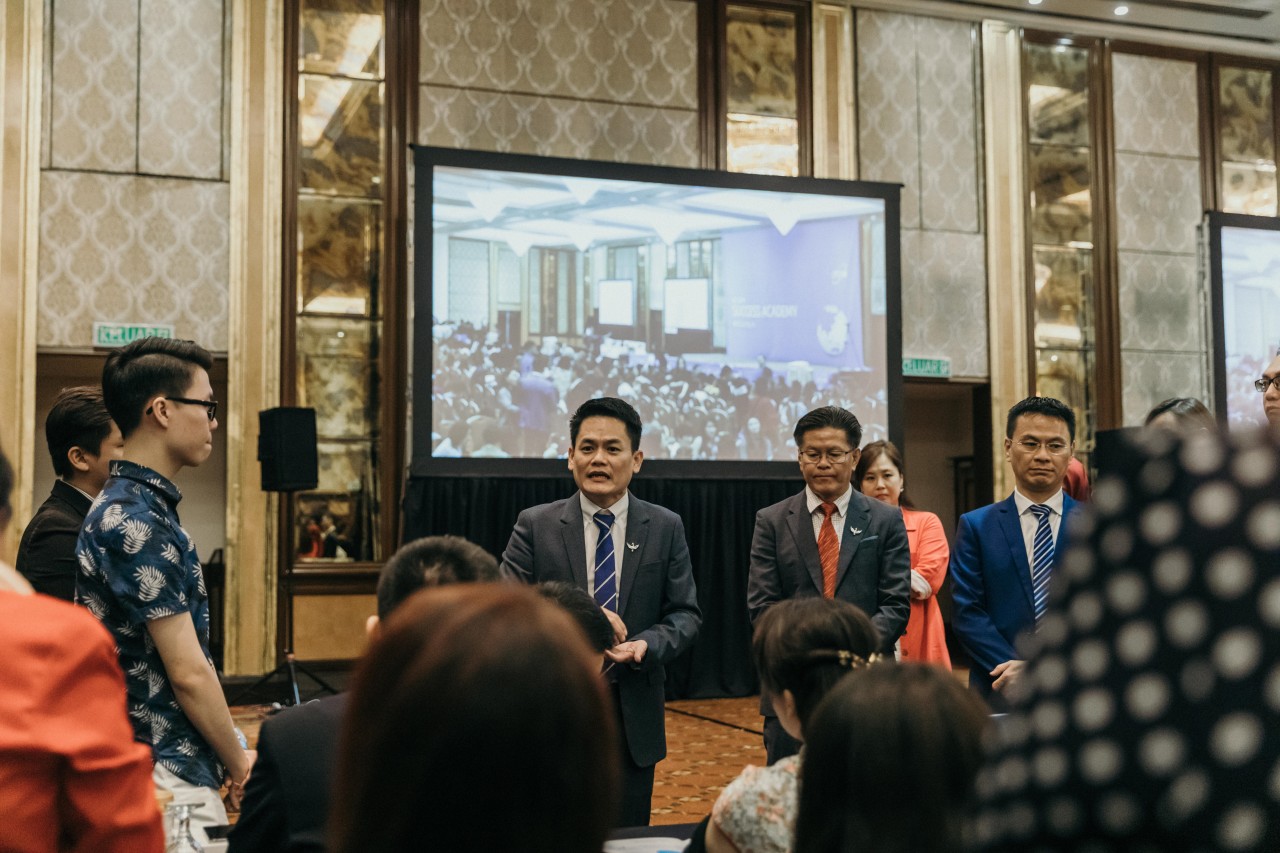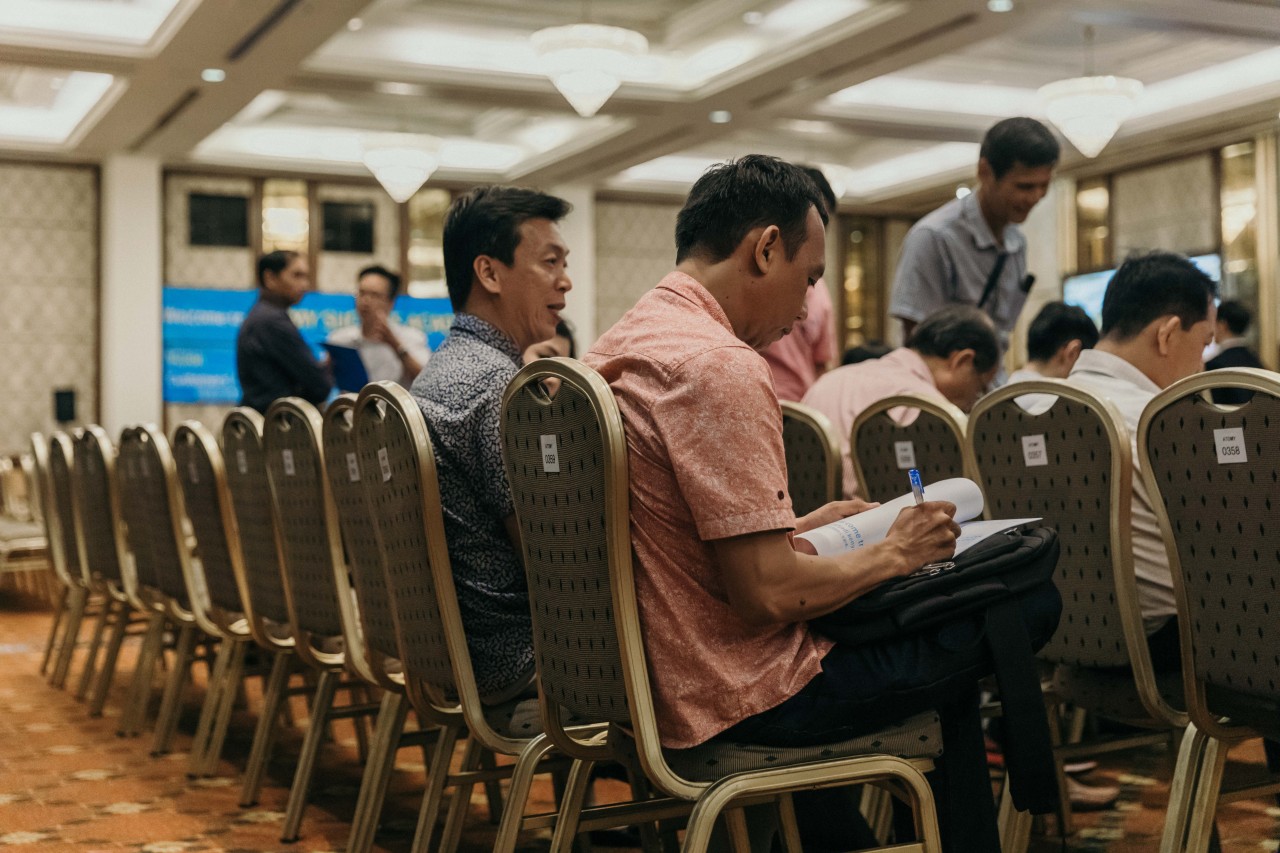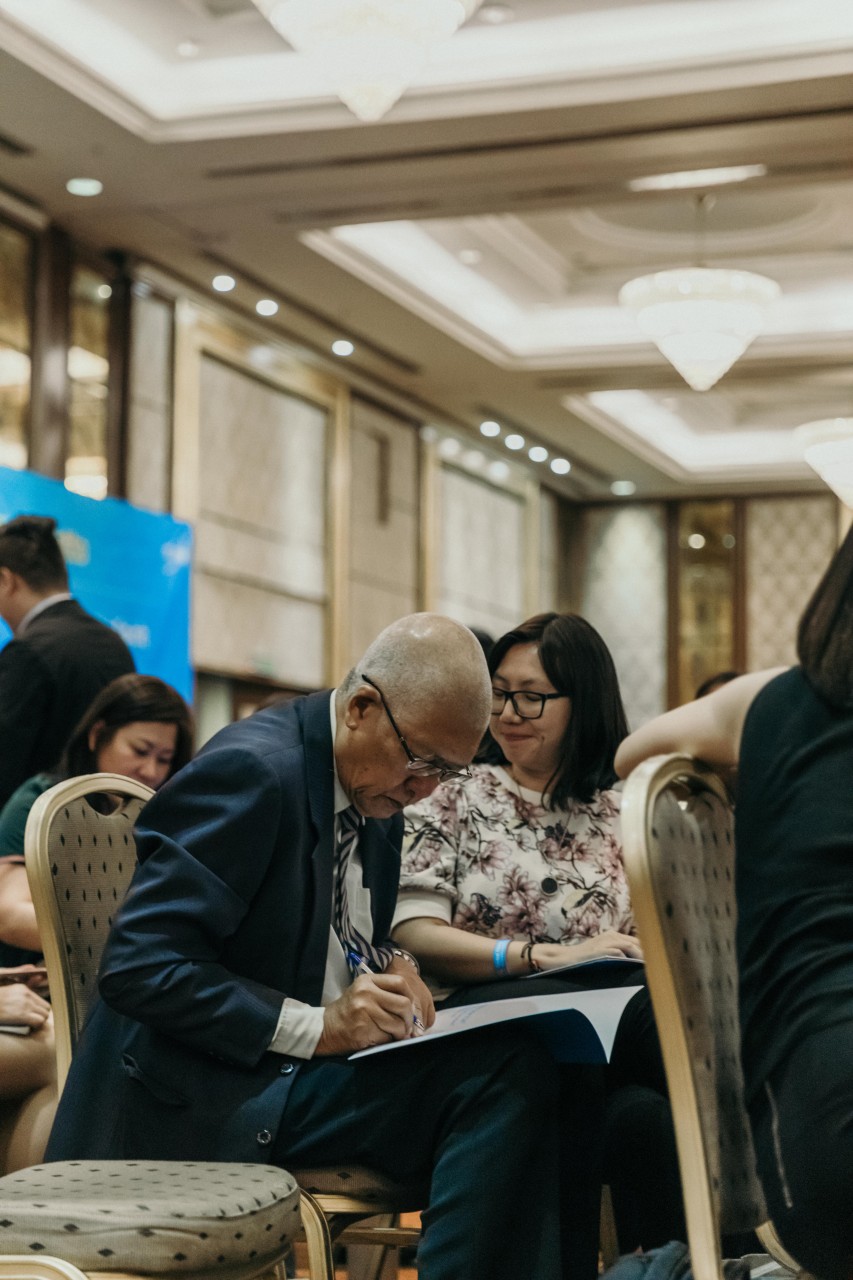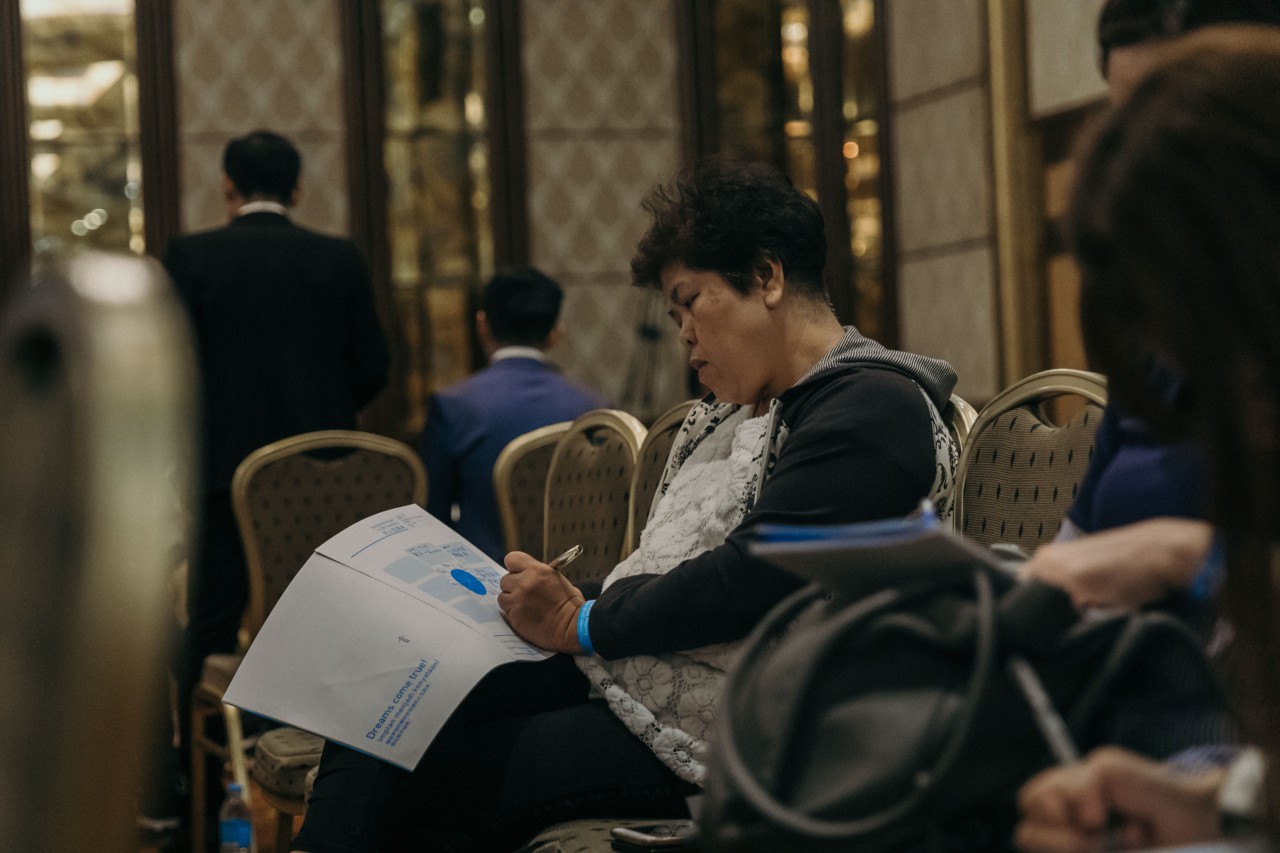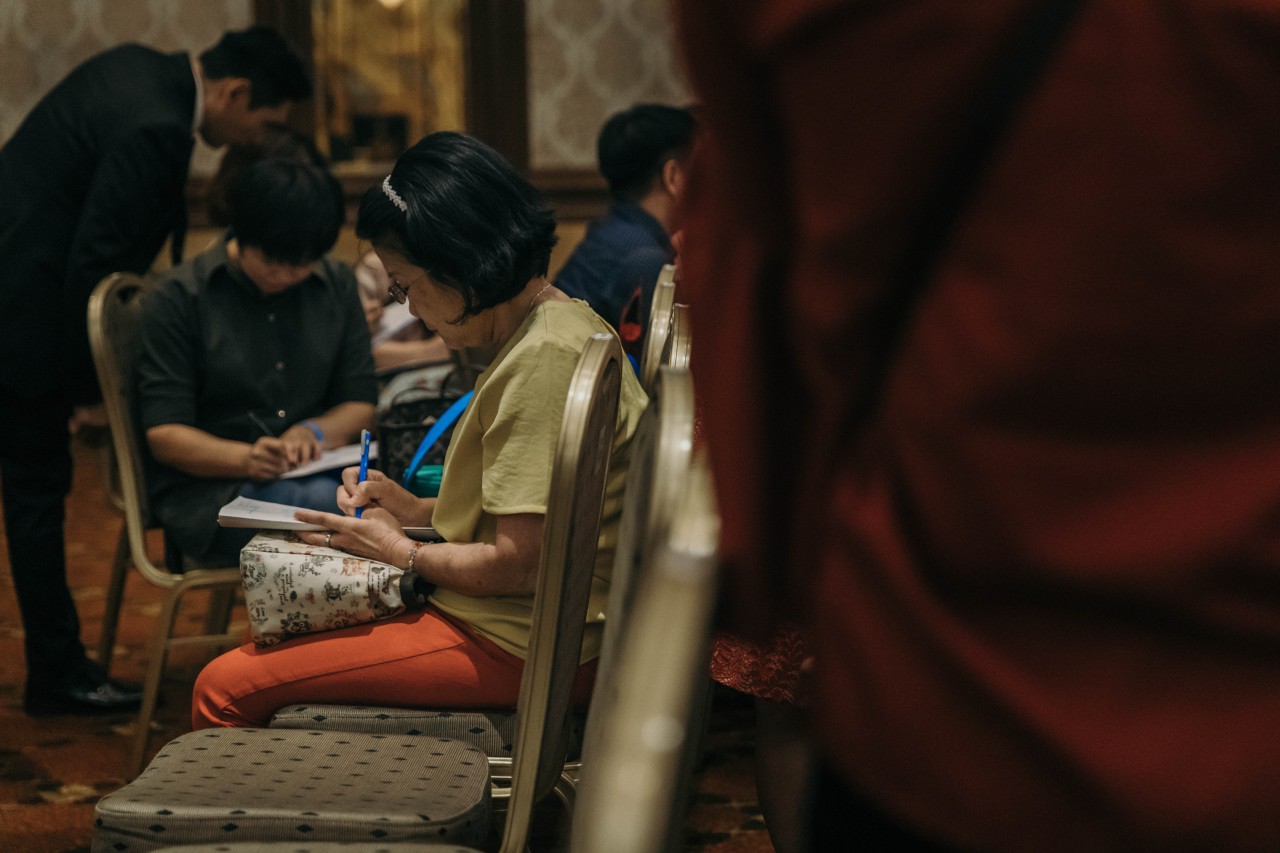 MEMBER SPEECH Ucapan AHLI 会员分享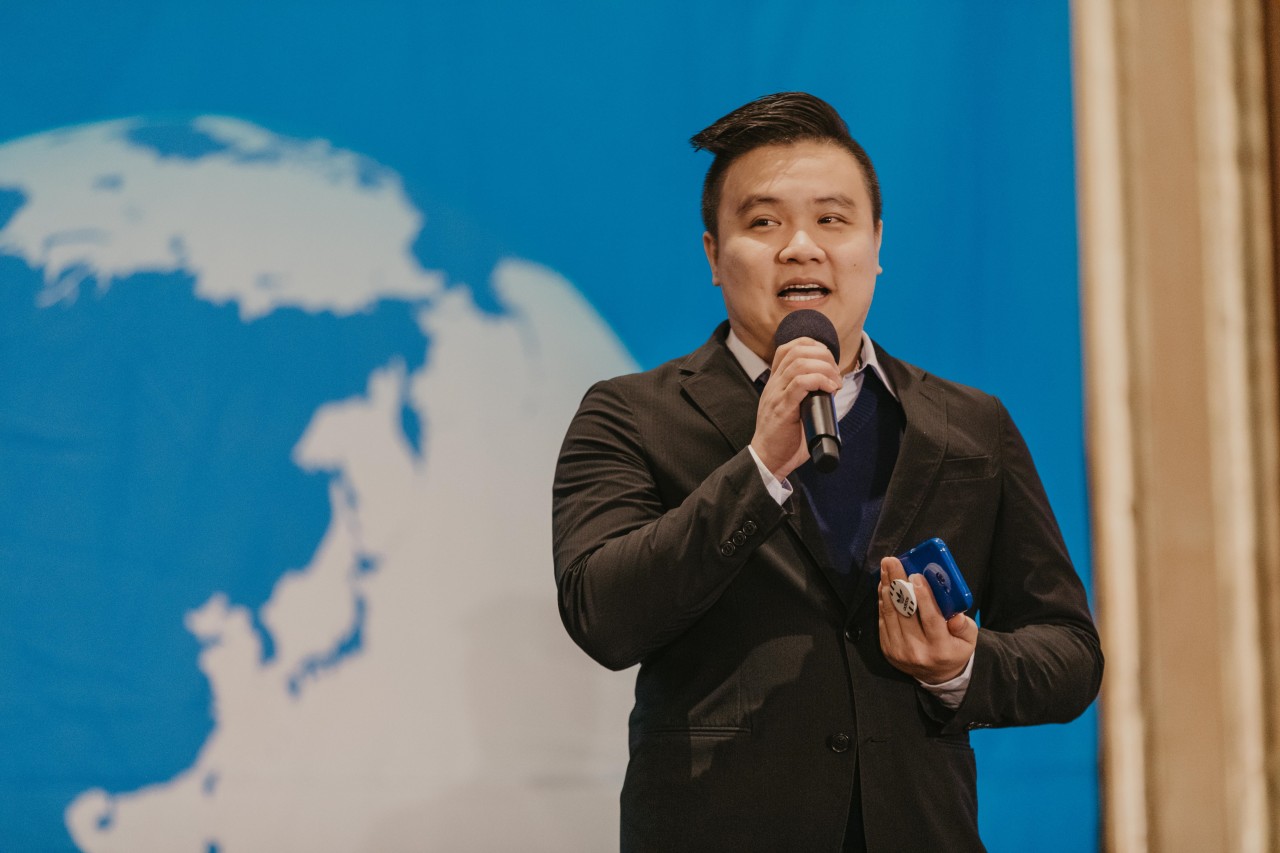 Auto Sales Master | Ceramah Auto Sales Master |自动型销售大师 - Roger Cheok STM 星光大师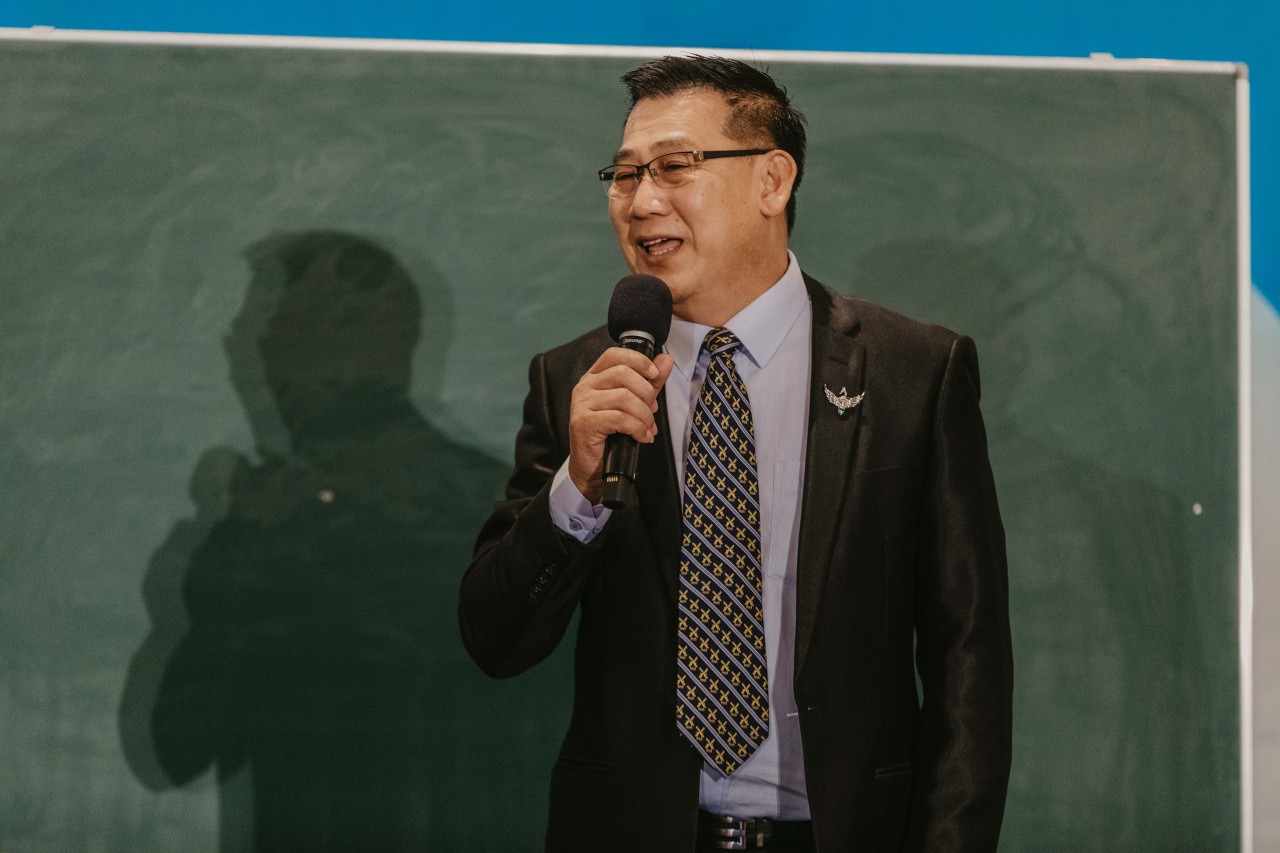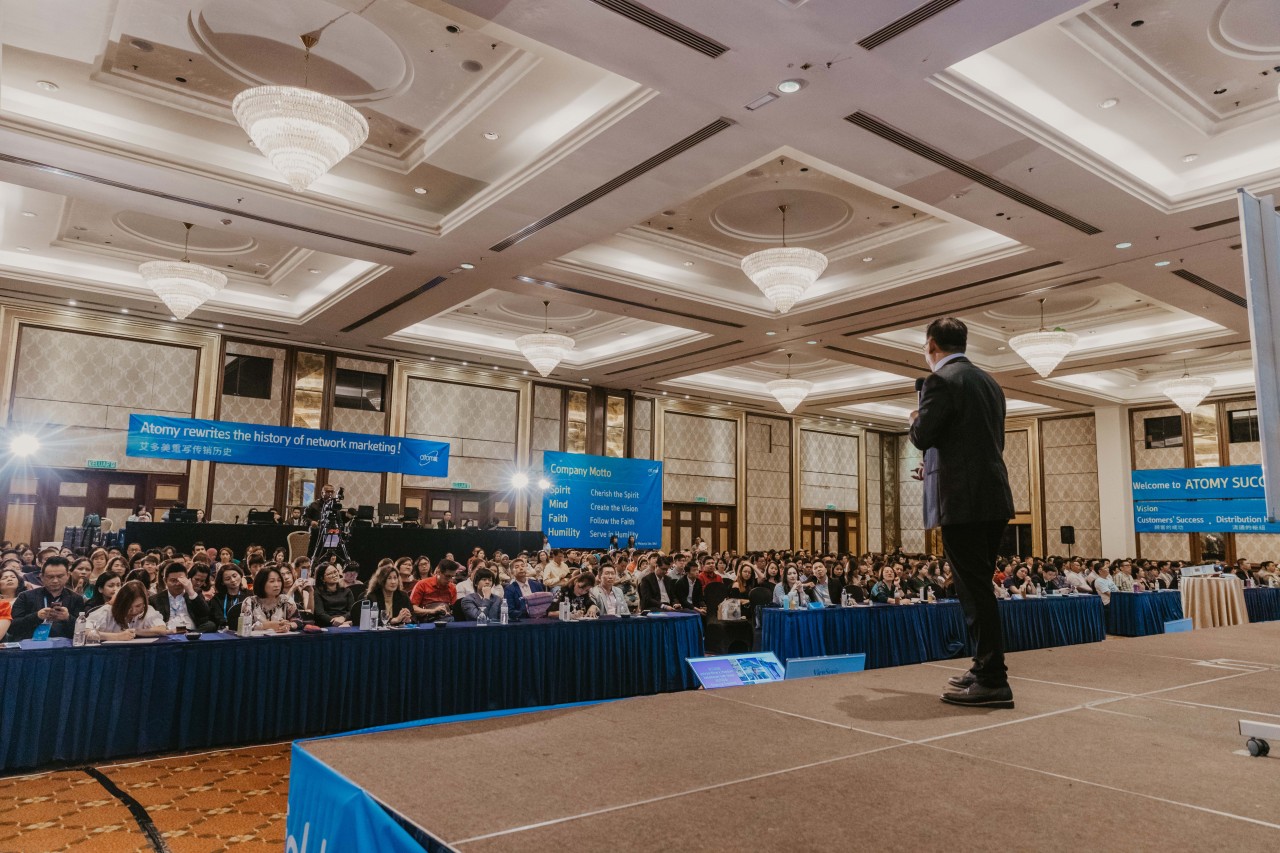 Hong Yeon Gu Crown Master
shared his life's experience in Road to Success |
Hong Yeon Gu
CM
berkongsi kisah hidupnya dalam Road to Success
|
Hong Yeon Gu皇冠大师
分享他的成功之路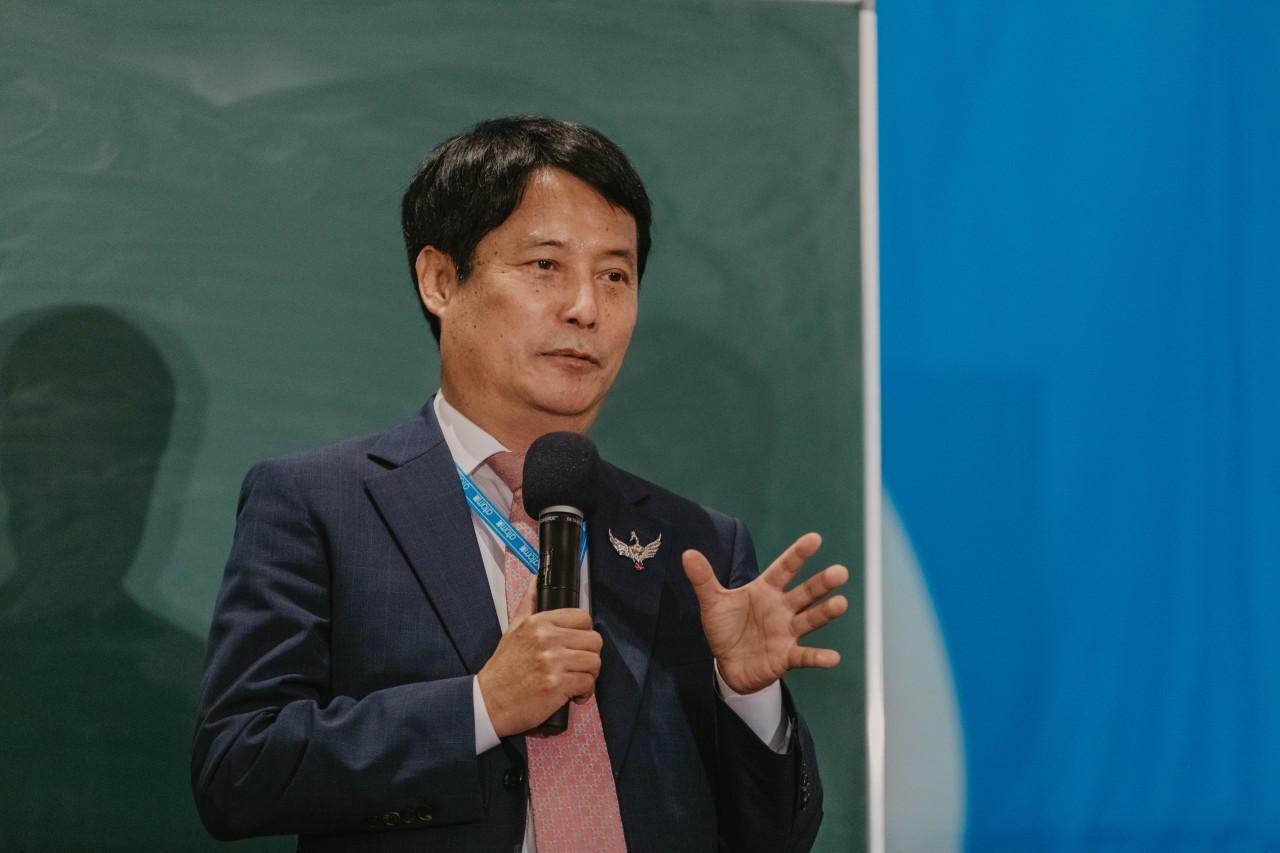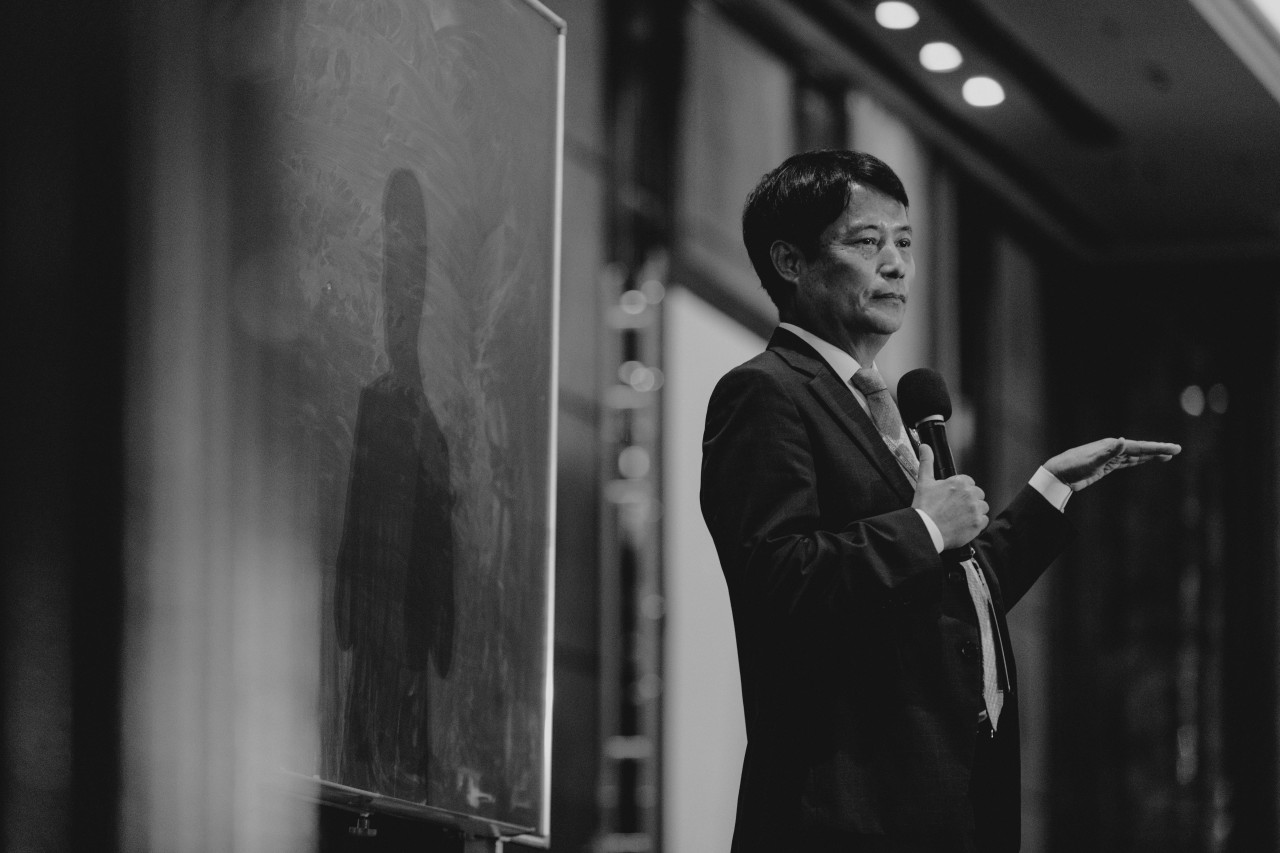 Hong Yeon Gu Crown Master
never imagine himself to become success in life. Back in decade ago,
he had failed his own business and his life turned doom. He was invited by a close friend to join Atomy,
but he rejected due to fail another time. By after his friend encouragement and advise, he willing to accept
and joined seminar. He was surprised that Chairman Park's inspirational lecture, and touched his heart to
gain his determination to success again. He emphasized that Atomy is visionary company, to be able to s
uccess in Atomy business is not a sudden happen, it requires teamwork and endless hardwork time to
boost up your success. He hope that Malaysian members will grow strong and steady, as Malaysia will be
the role model for the rest of the up-coming branches to be establish.
Hong Yeon GuCrown Master tidak pernah membayangkan dirinya berjaya dalam kehidupan. Sebelum ini,
beliau telah gagal dalam perniagaan sendiri dan hidupnya berubah menjadi azab. Pada masa itu, beliau telah
dijemput oleh kawan rapat untuk menyertai seminar Atomy, tetapi ditolak kerana ketakutan gagal sekali lagi.
Selepas galakan dan nasihat daripada rakannya, beliau bersedia menerima dan menyertai seminar. Ceramah
yang berinspirasi daripada Chairman Park telah menarik perhatian beliau, dan menyentuh hatinya untuk berjaya
sekali lagi. Beliau menekankan bahawa Atomy adalah syarikat visioner, untuk berjaya dalam perniagaan Atomy
tidak berlaku secara kelip mata, ia memerlukan kerjasama dalam pasukan dan masa kerja yang tidak berkesudahan
untuk meningkatkan kejayaan anda. Beliau berharap ahli-ahli Malaysia akan ber kembang dengan kukuh dan mantap,
kerana Malaysia akan menjadi contoh kepada cawangan-cawangan yang akan ditubuhkan pada masa yang akan datang.
Hong Yeon Gu
皇冠大师
从来没有想过自己会在生活中取得成功。 早在十年前,自己的事业失败了,而他的生活变得厄运。
当时,有一位友人邀请加入了艾多美,但他又因为害怕失败而拒绝了。 经过他朋友的鼓励和建议之下,他愿意接受并参加了艾多美研讨会。
他对朴董事长的鼓舞人心的演讲感到惊讶,并感动他的心,再次获得想要成功的决心。 他强调,艾多美是一家富有远见的公司,
能够在艾多美业务中取得成功并非突然发生,它需要团队合作和无休止的努力时间来提升您的成功。 他希望马来西亚成员们能够变得强大和稳定,
因为马来西亚将成为其他即将建立的分公司的榜样。
Life Scenario Members Sharing
Sesi Berkongsi Senario Kehidupan oleh Ahli
生涯规划分享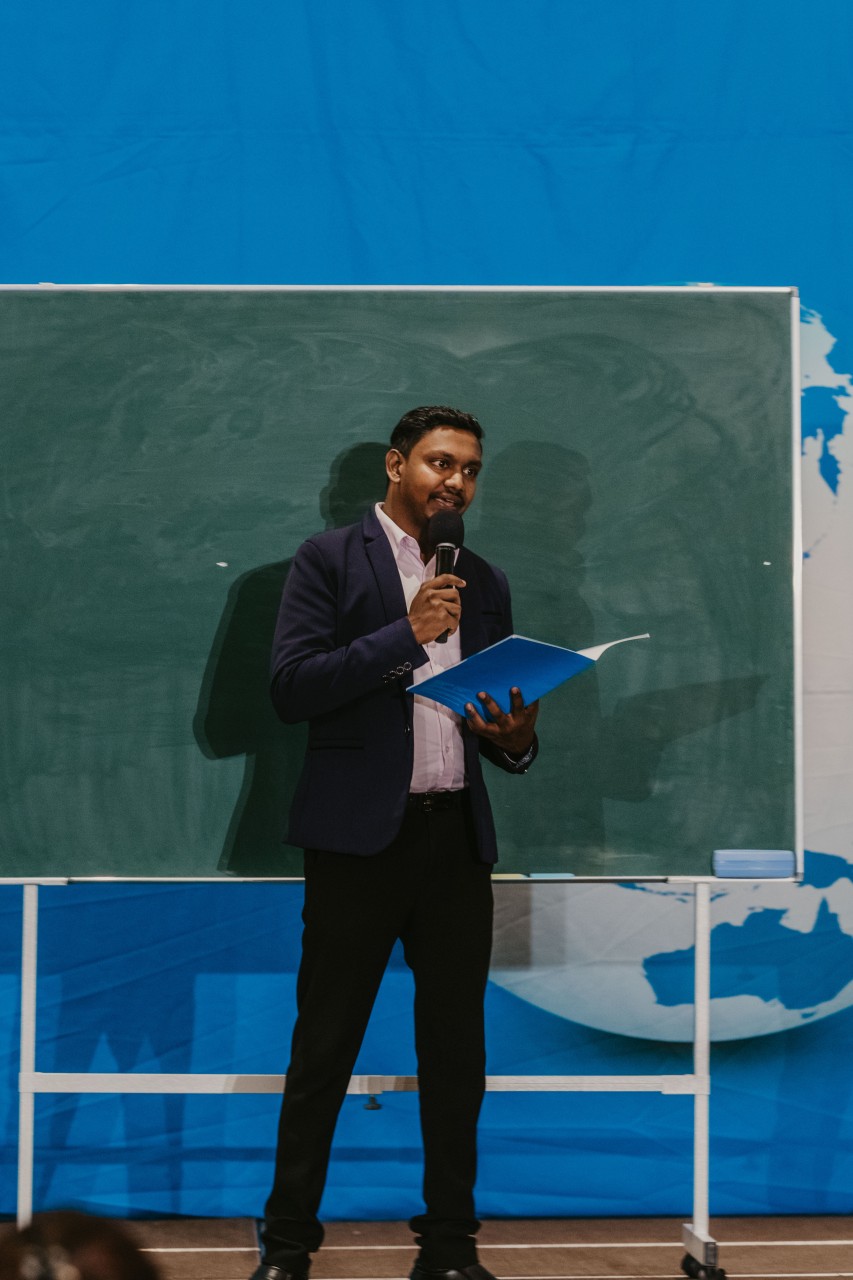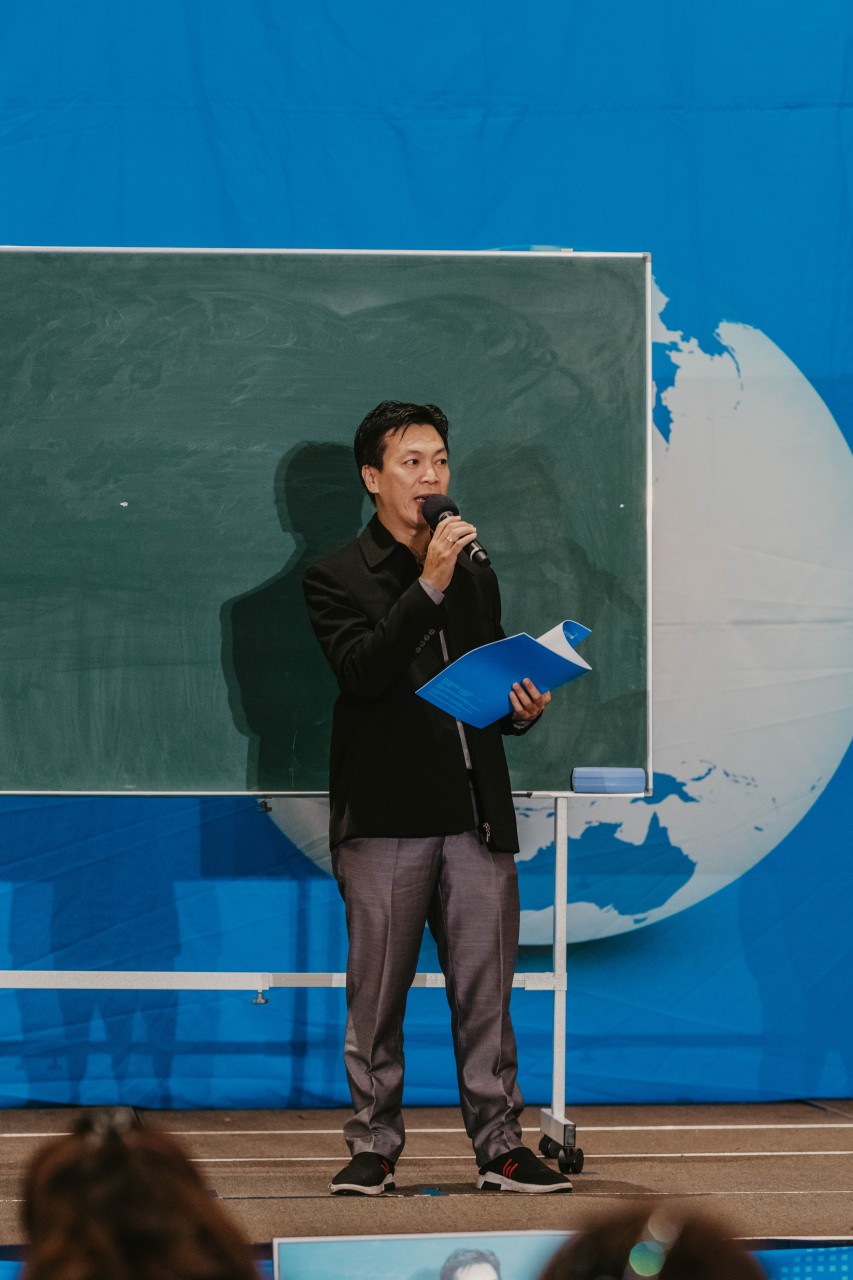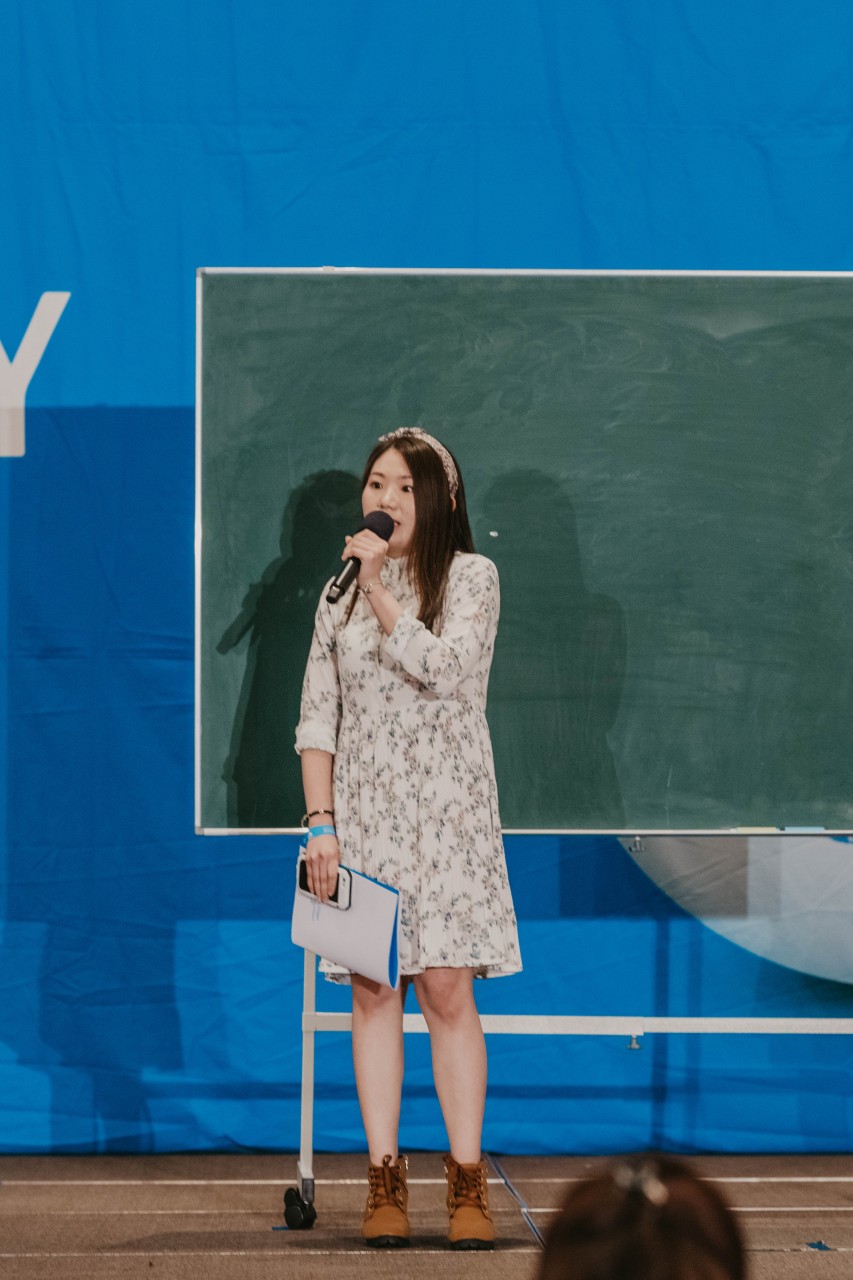 Happiness and Touching moments in SA | Saat mengembirakan dan menyentuh perasaan di SA
| 成功学院的感动时刻和欢乐时刻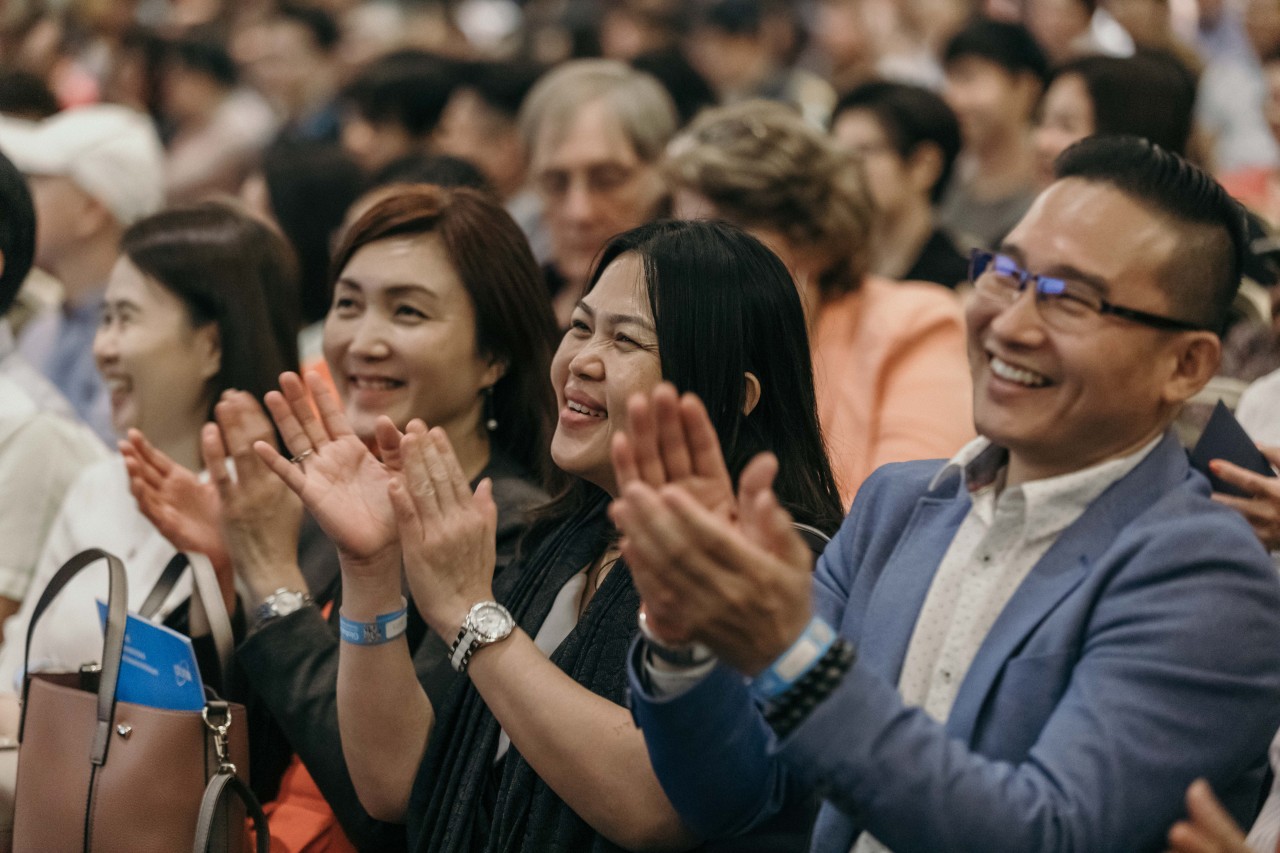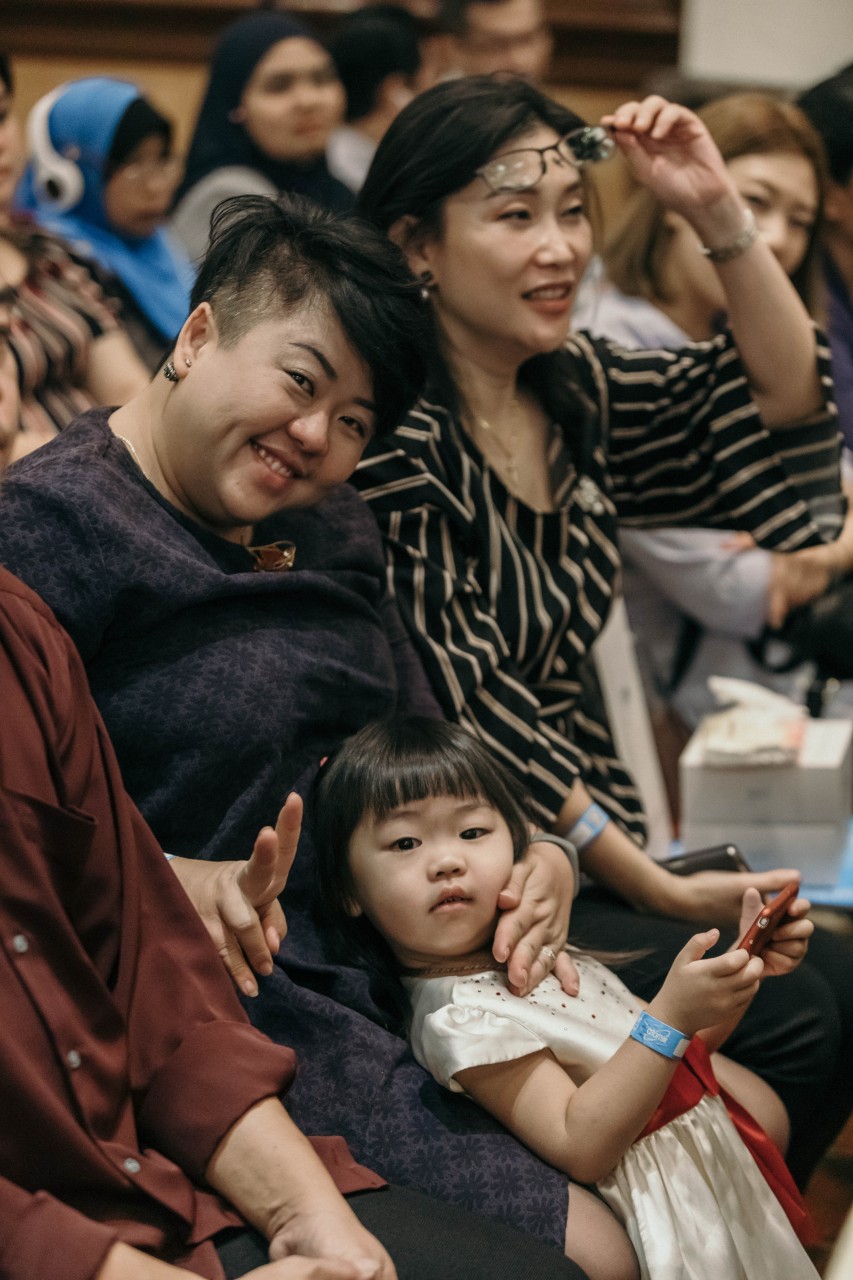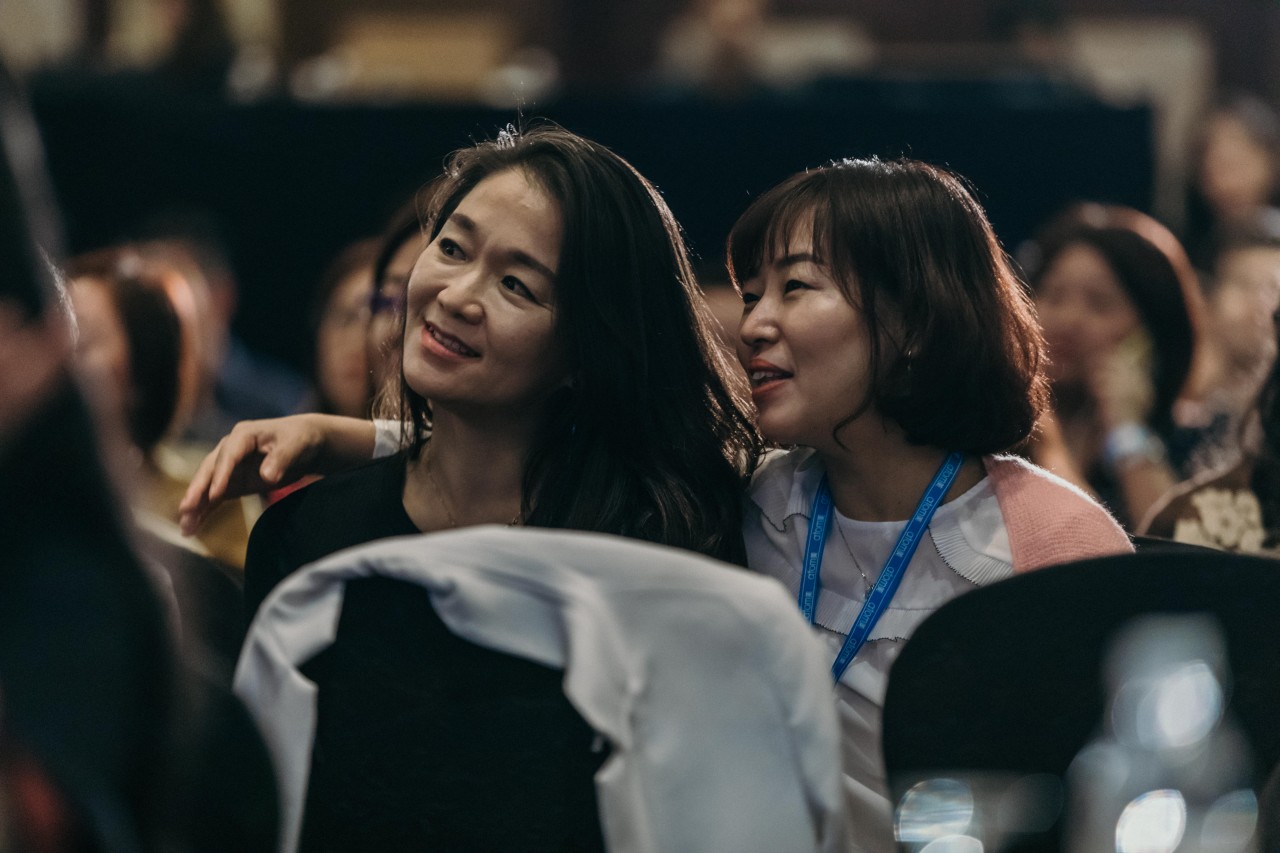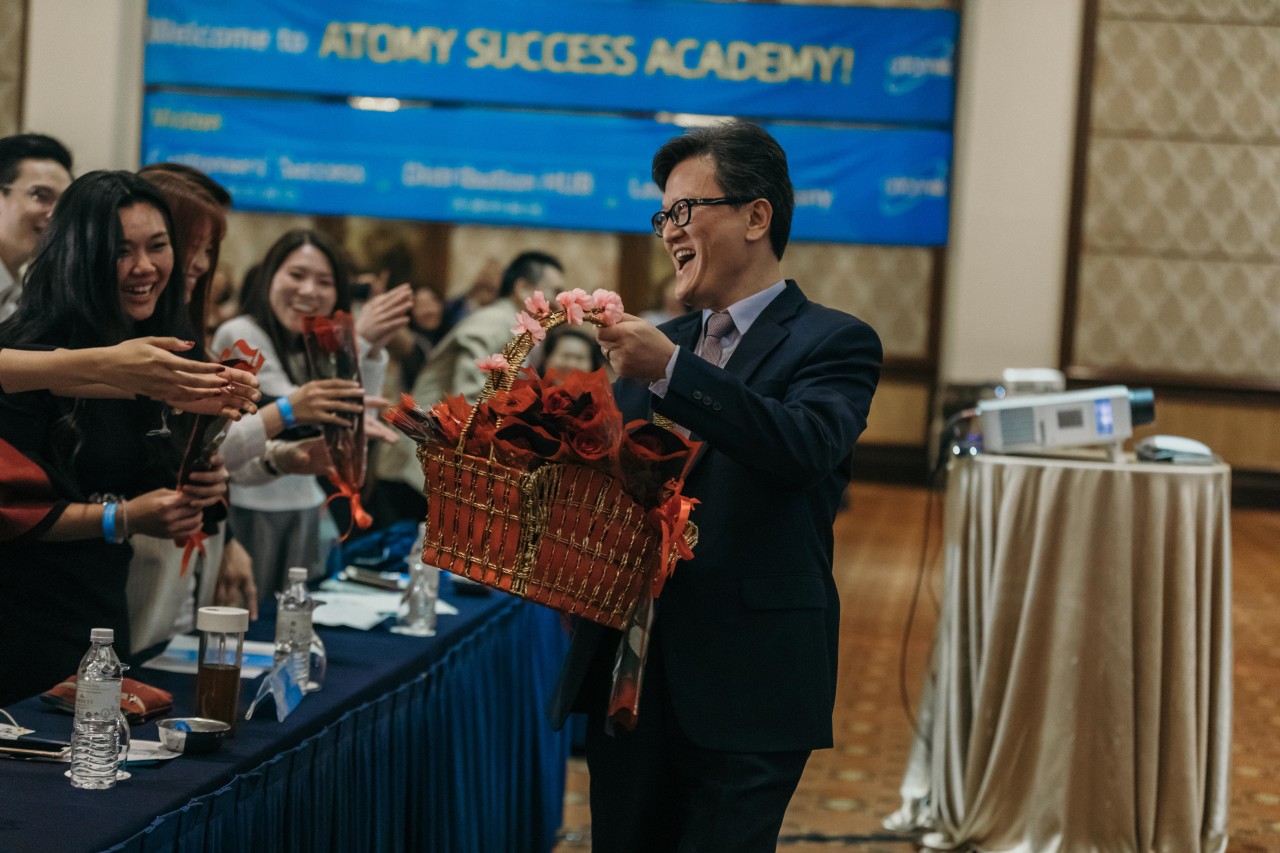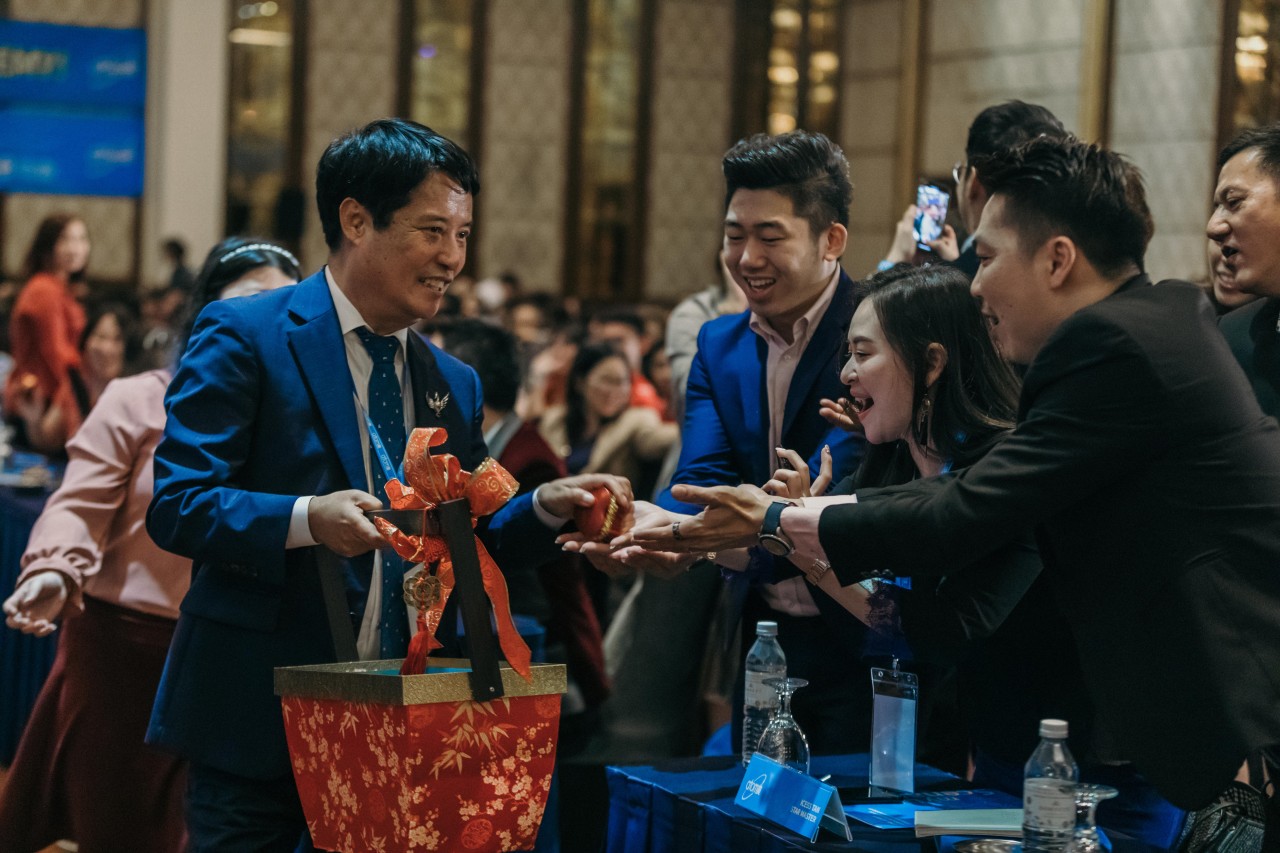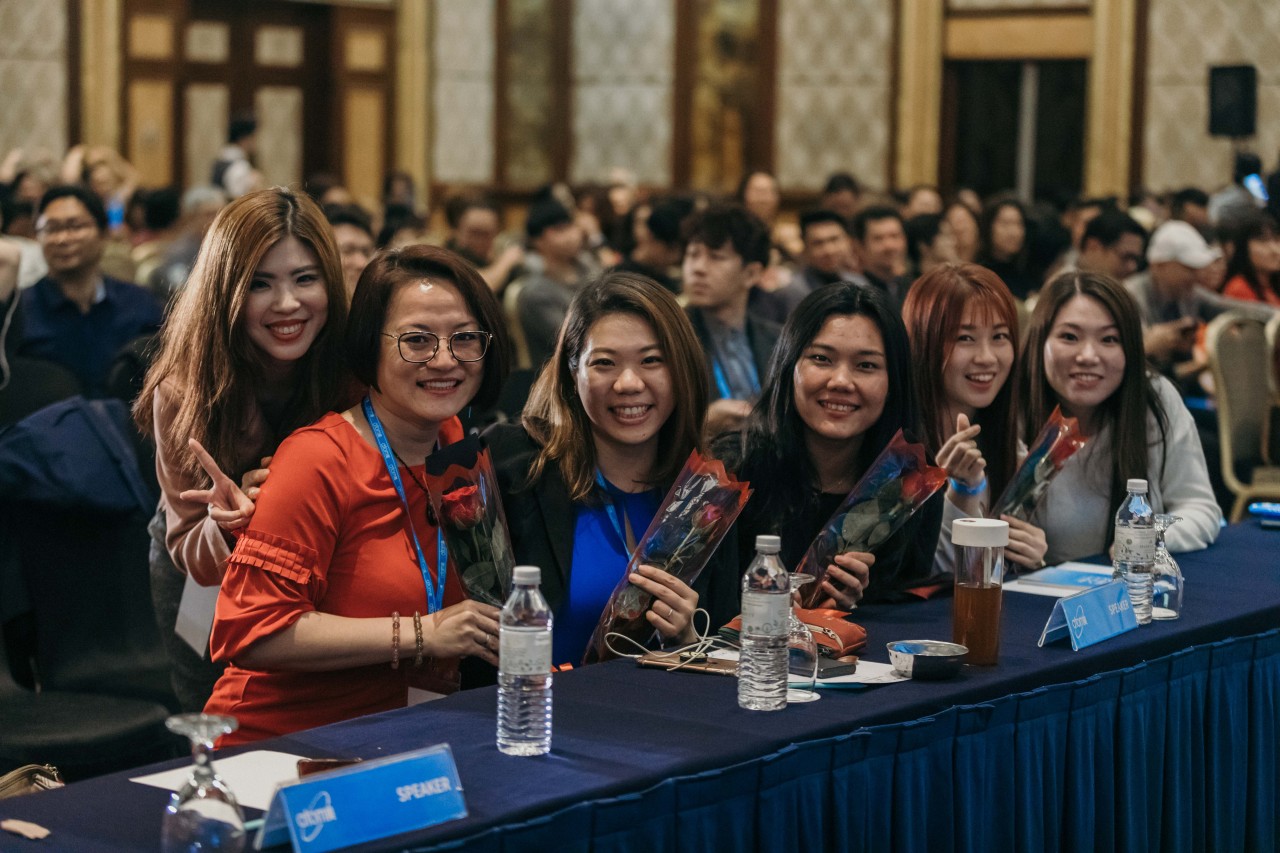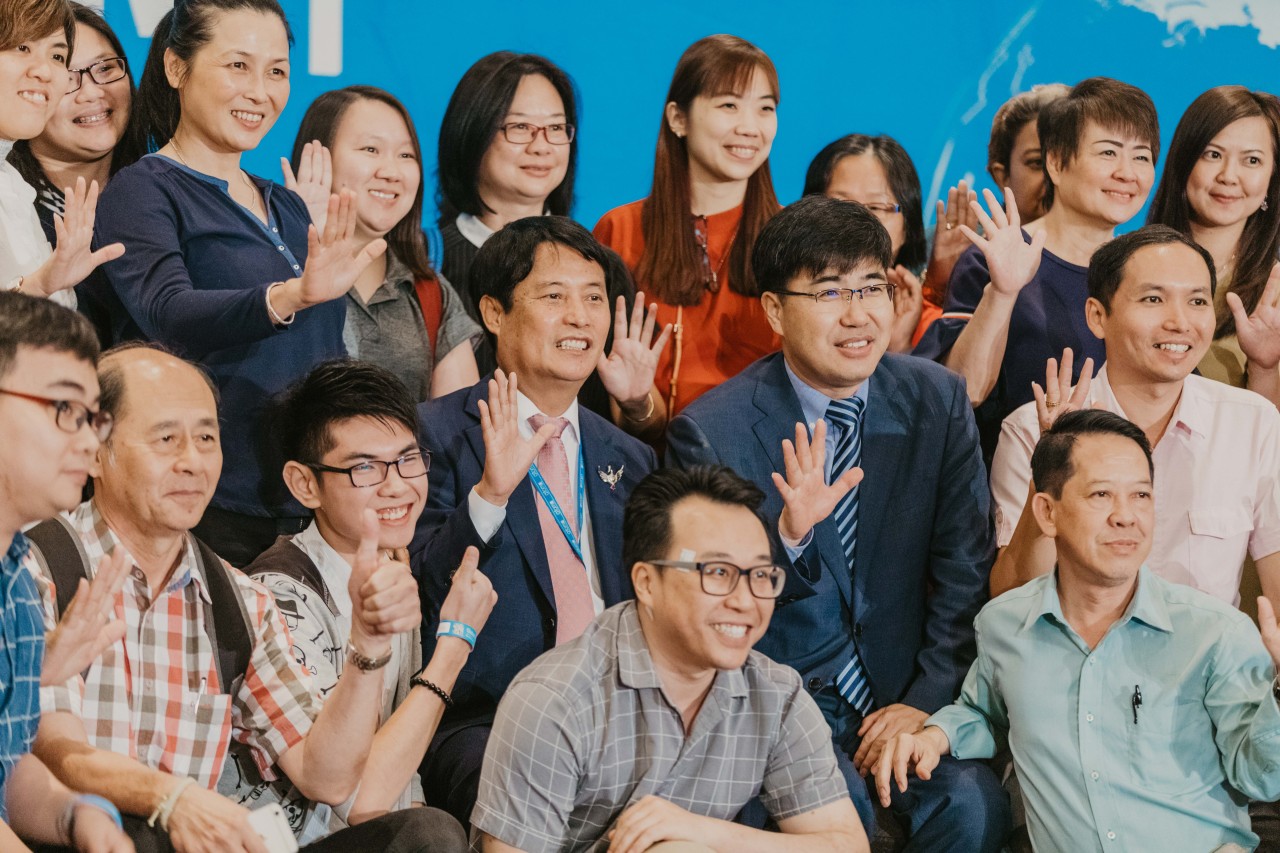 GROUP PHOTO WITH LEADERS & VOLUNTEERS | GAMBAR KUMPULAN DENGAN LEADERS & AHLI-AHLI SUKARELAWAN | 大合照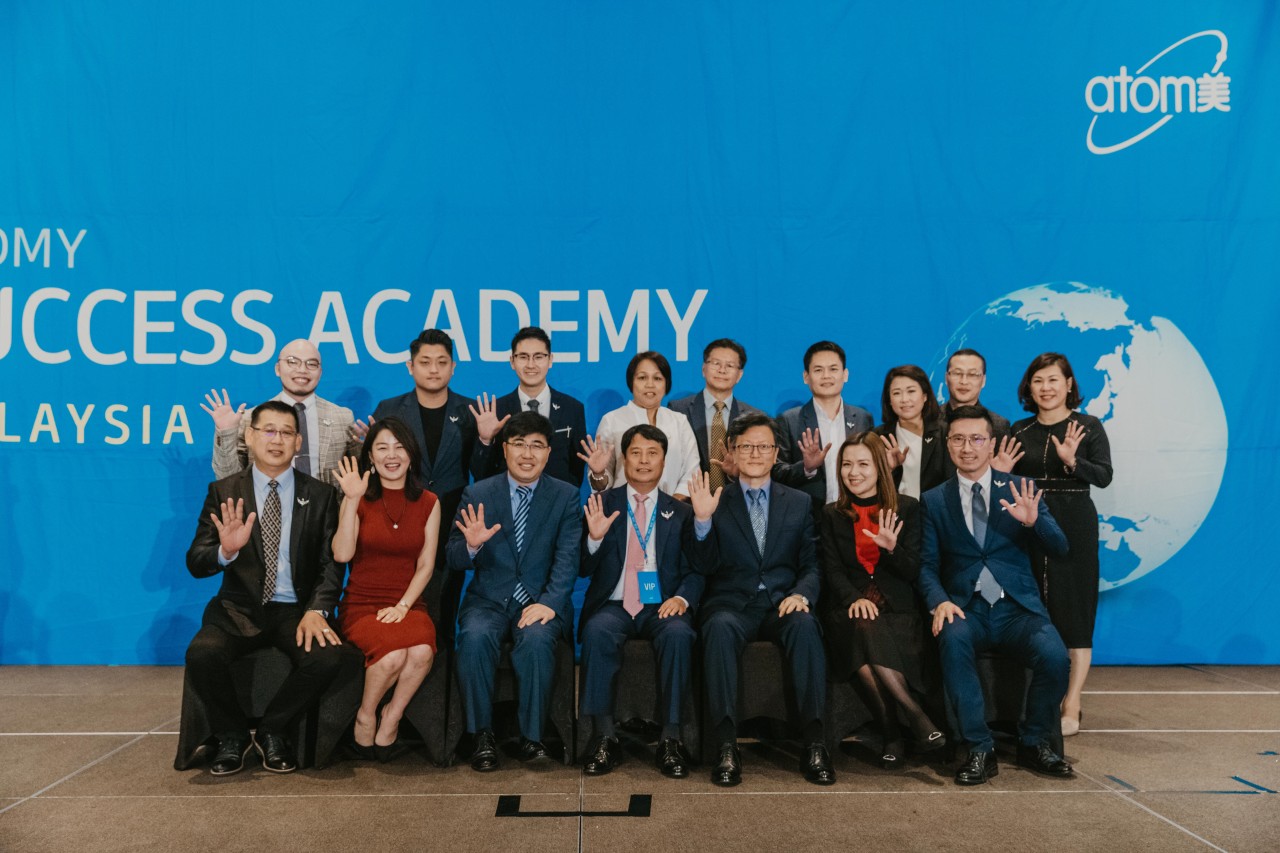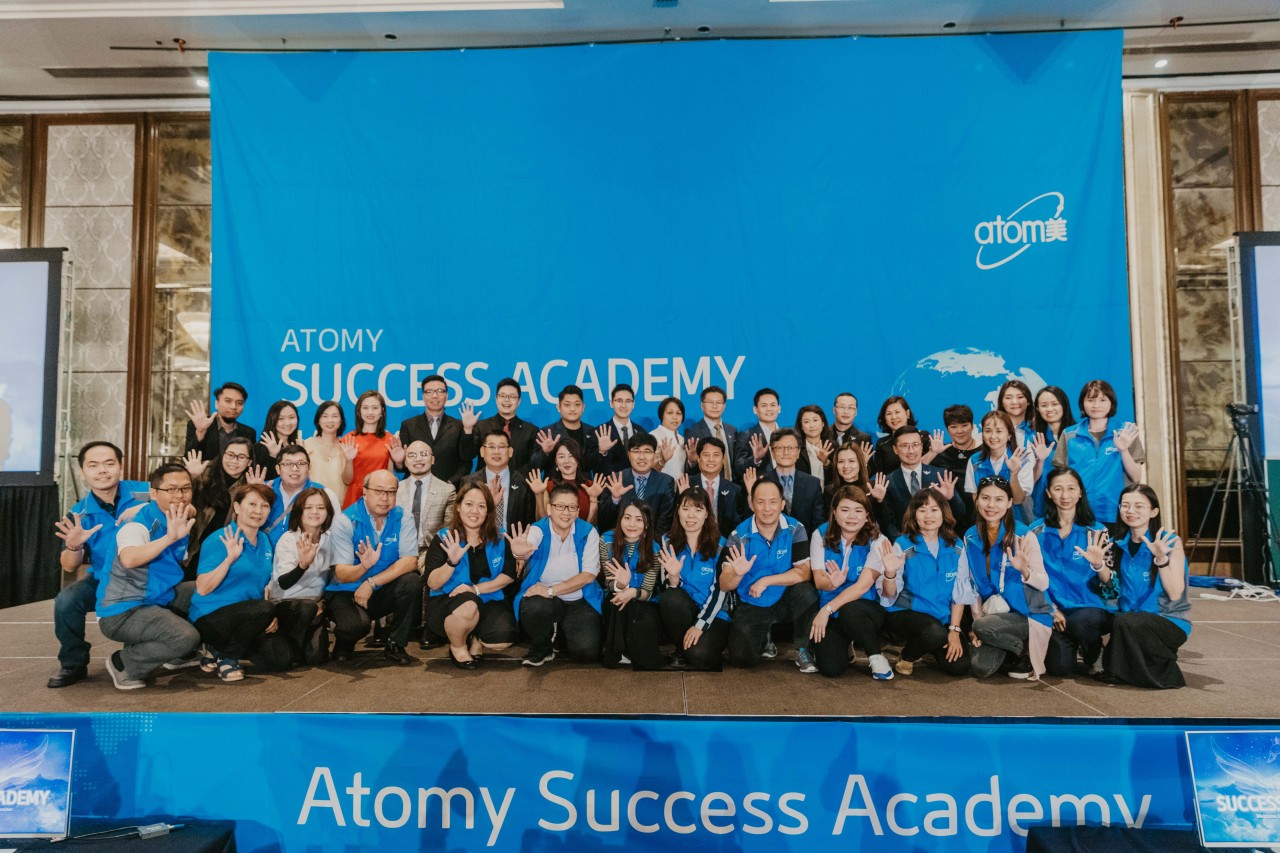 See you guys in March's Success Academy!
Jumpa lagi di Success Academy pada bulan March!
我们3月份成功学院见!
More moments & group photos Lebih Gambar 更多照片:
https://photos.app.goo.gl/QwiKjkNgjBbEkt56A
#HappyChineseNewYear
#ValentineDay
#SuccessAcademy
#February
#2019