Toronto Success Academy 11.02.2019
Toronto Success Academy 11.02.2019
Date:
November 2nd, 2019
Event Time:
9:00 – 18:30
Venue:
Hilton Toronto/Markham Suites Conference Centre & Spa
Attendee:
approx. 600
MC:
SM Angela Yoo
Reporter:
SRM Ruben Fernando
Welcoming Speech:
RM Namee Lee
Introductory to Atomy 101:
RM Jason Shim
Auto-Sales Master:
STM Chun Hao Wang
Road to Success:
IM Gwang Yeol Kim
On November 2nd, Atomy Canada hosted Toronto Success Academy. With foreign guest speakers from Korea, Taiwan, and USA, the event invited over 600 attendees, and it was fun-filled day of product demonstration, lectures, music performance and other exciting events!
Here are some highlights from the most exciting day!
Toronto Success Academy was hosted at Hilton Toronto/Markham Suites Conference Centre & Spa. This beautiful venue looks straight out of a movie all year round! Did you enjoy the tall and shiny venue surrounded by colourful yellow leaves?
Since early morning, staffs and leaders showed up early to prepare for our big day. Thank you so much!
MC: SM Angela Yoo
This very stanning lady, SM Angela Yoo was the host of the special day! Her professionalism kept audience very excited throughout the day, and made the event run smoothly. Thank you, SM Angela Yoo, for leading Toronto Success Academy!
Oath: SM Christopher Vannes
Reporter: SRM Ruben Fernando
SRM Ruben Fernando was on live during the event as a reporter. Introducing "Social Media Challenge," he made the day more exciting!
Toronto Success Academy invited Atomy's global leaders from outside and inside of Canada for the special day!
Welcoming Speech: RM Namee Lee
To begin this premium Success Academy, RM Namee Lee represented all the leaders to greet the attendees.
Introductory to Atomy 101 Lecture: RM Jason Shim
Atomy Canada invited a very popular leader from USA. RM Jason Shim was in Toronto from New Jersey to present a lecture that was designed to explain Atomy for beginners and more. It was an excellent all-in-one packaged lecture that helped attended to understand what Atomy is all about!
Sound Fundamentals and Principle of Atomy (VOD): Chairman Han Gill Park
During the video, he lectured about the industry we are in and where it will take us in the future. With the revolutionary changes, we will have in computing architectures, manufacturing and so on, we must have the tool that can help us go through the changes.
Auto-Sales Master Lecture: STM Chun Hao Wang
A global leader all the way from Taiwan, STM Chun Hao Wang discussed what it means to become Auto Sales Master, and how you can achieve Auto Sales mastership. Atomy can be a long journey, however, if you know the direction, you will eventually get there. Many learned the right direction from this global leader through his lecture. Thank you, STM Chun Hao Wang, for joining Atomy Canada and share your secrets!
Lunch Time
It's always great to sit together, eat with other members and sharing our love for Atomy!
Congratulations to the first raffle winner! He got The Fame Travel Set!!!
Product Testimony by Olenska Gorochko
Product Testimony by Antero Fujiwara
Product Testimony by Shang Liang
Product Demonstration Session
Very fun and informative product demonstration session was done by our MC, Sales Master Angela Yoo as a presenter with this handsome model from Taiwan head office. The stage also invited STM Jeannie Lee to help applying Peel-Off Mask! It was such a fun demo session with a lot of new information shared. A little shine on the outside treats the inside, too. Hopefully, many gentlemen also start taking care of their skin from now on!
Road to Success: IM Gwang Yeol Kim
Finally, Canadian members met the very special speaker! The man who has achieved the very final mastership of Atomy, Imperial Master Gwang Yeol Kim! Atomy already has the absolute products and absolute system ready for you. How much you believe in your company, your partners, and yourself, and how hard you work towards your goal really differentiate the outcome!
Having some food coma…? Wake up and massage the person sitting next to you!
Life Scenario + Balanced Life (VOD): Chairman Han Gill Park
Chairman Han Gill Park lectured the importance of having a balanced life, as well as how you plan to achieve it. Many were taking notes to prepare for the "Drafting Life Scenario Session" coming up later!
Drafting Life Scenario Session
Atomy Canada members sat together to draft their life scenarios. One step closer to achieve their goals!
Congratulations to the second raffle winner! The Fame Travel Set was given to the winner!!!
Life Scenario Presentations
Tell your dreams to other people, so that you get help and supports on the way to get there. A huge thank you to all the presenters!
PROMOTION CEREMONY
Toronto Success Academy included the promotion ceremony for those achieved their milestones from April 1st to September 30th, 2019!
- Sales Masters -
- Diamond Masters -
- Sharon Rose Masters -
- Music Performance -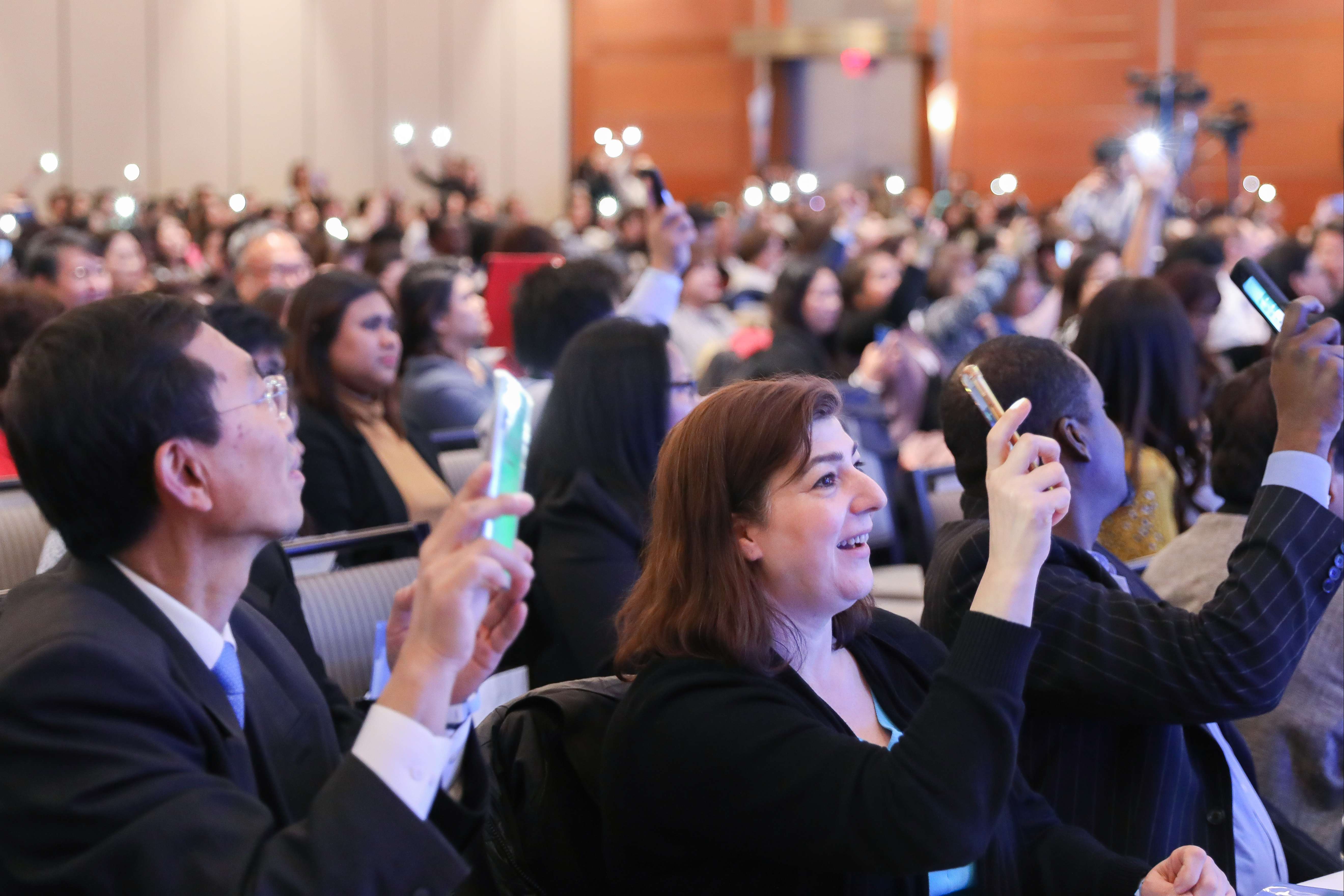 Drummer Lino Park's Performance
To celebrate this special moment, world's famous drummer Lino Park came to the stage! With his interactive performance, audience stood up and dance – all of them had an amazing moment together! It was a fabulous performance… Toronto Success Academy had the coolest drummer to watch live!!!!
Throughout the event, Atomy Canada hosted a competition called "Social Media Challenge"!
Winners received The Fame Travel Set and Atomy Beauty Pouch!
Go search the hashtag
#AtomyCanada_SuccessAcademy
on Instagram and Facebook to check creative photos taken by the attendees!
A big congratulations for the final prize winners! All 1st, 2nd, and 3rd prize winners received many gifts!
Friendly staffs at Toronto Success Academy!
Thank you for your hard work!
With an amazing line-up of international speakers, testimony presentations, the life scenario session, and social media challenge, as well as the world-class drum performance by Lino Park, it certainly was an informative and action-packed day at Toronto Success Academy on November 2nd!
Atomy Canada would like to thank you to everyone attended Toronto Success Academy, global leaders, and staff worked so hard to run the event. None of those fun moments would be possible without each one of you… thank you so much!
There are many pictures available from Toronto Success Academy. Go check the link below to access more pictures!
http://bit.ly/torontosuccess_2nov19
ATOMY CANADA INC.